Kaiware Daikon is daikon radish seed sprouts. It has a strong peppery taste and is used in salads, sushi, and garnishes.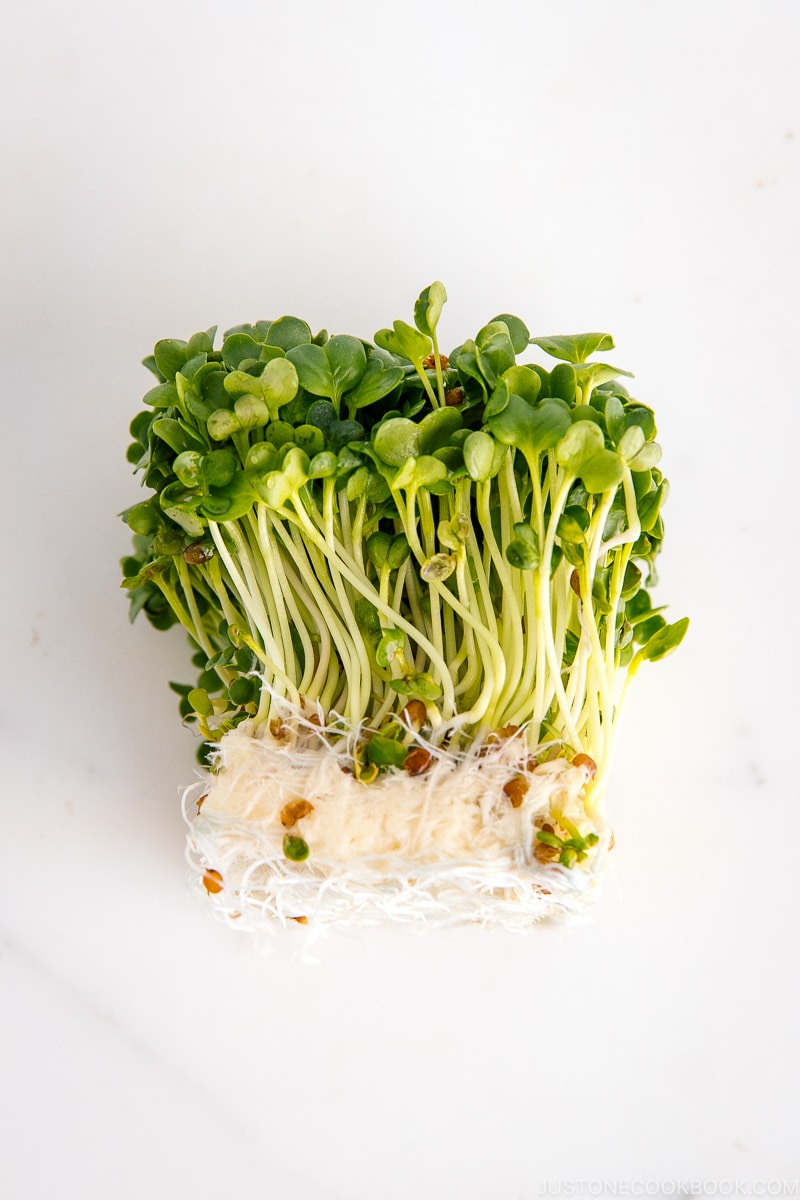 Kaiware Daikon (カイワレ大根 "open shell daikon") is a microgreen of daikon. The name "kaiware" refers to the bivalve-shaped like leaves. The Japanese use it as a culinary accent for salads, sushi rolls, chilled tofu, or seafood dishes.
What Does It Taste
The sprouts have a powerful radish flavor with a peppery finish, like daikon.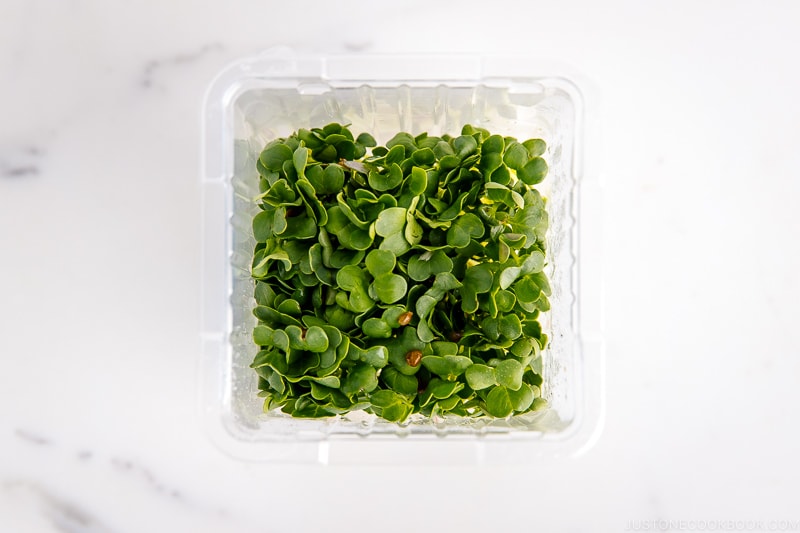 How To Use
The sprouts may seem clean and ready for use right out of the packet, but it's best to give them a quick wash as they are eaten raw.
First, take the sprouts out of the packet and turn them upside down. Gently swish the leaves in a bowl of water. Then cut off the roots and swish the stems in water. Pat dry and it's ready for use.
Recipes Using Kaiware Daikon
Where To Buy
You can find them in Japanese and Asian grocery stores, usually in little clumps with the roots attached.
Substitutions
You can replace it with alfalfa, broccoli sprouts, or sprouted greens.
---
Wish to learn more about Japanese cooking? Sign up for our free newsletter to receive cooking tips & recipe updates! And stay in touch with me on Facebook, Pinterest, YouTube, and Instagram.