Passionate about matcha green tea? From best matcha latte to matcha cookies, here are some of our favorite matcha recipes you can enjoy everyday and on special occasions.
Set as a trendy flavor at the forefront of the culinary scene, Matcha 抹茶 (or green tea powder) has taken the world by storm in the recent years. Trendy or not, matcha has been a long-standing staple in Japan that never go out of style.
Made from whole green tea leaves that have been pulverized into a fine powder, matcha is the embodiment of Japanese tradition and it's best known for its beneficial antioxidants.
Its unmistakable green hue, intense flavor and versatility is what makes matcha an outstanding ingredient. Comes in both ceremonial-grade and food-grade, you can enjoy the green tea as a drink or use it as a flavoring in baking and cooking.
Here we rounded up our favorite 12 matcha recipes that you can enjoy everyday or on special occasions. Let's bring on the matcha magic!
12

Matcha Recipes

You Must Try at Home

Invigorating and calming, this matcha green tea latte is the obvious alternative to espresso, especially on a chilly day. No fancy barista skills are required. The best part? It gives you a gentle caffeine boosts and energizes you without the jitters.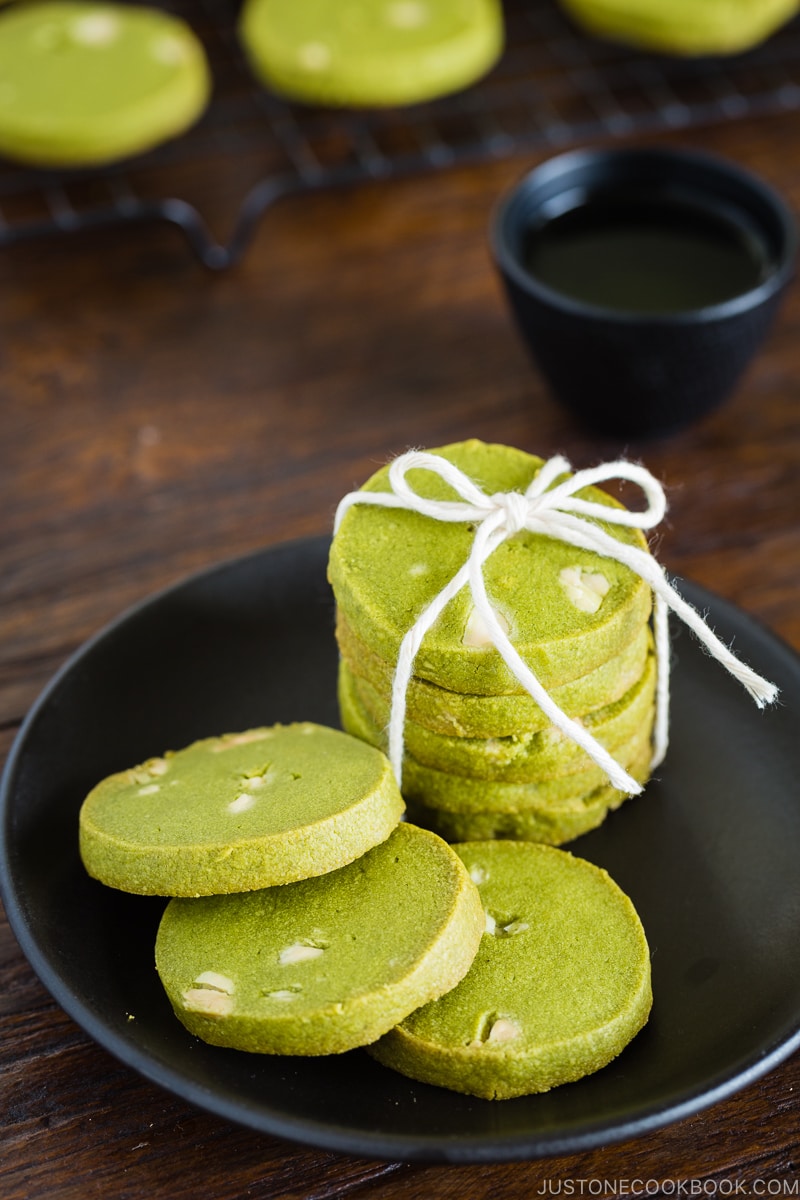 Perfect for a cozy afternoon snack or for your cookie swap during the holiday season, these Matcha Green Tea Cookies are buttery and crispy. They are just as delicious without the white chocolate chips.
Classic French cookies with a Japanese twist, these Matcha Madeleine make the most dreamy sweet treat. Invite your friends over and enjoy with Japanese tea like sencha, hojicha, or genmaicha.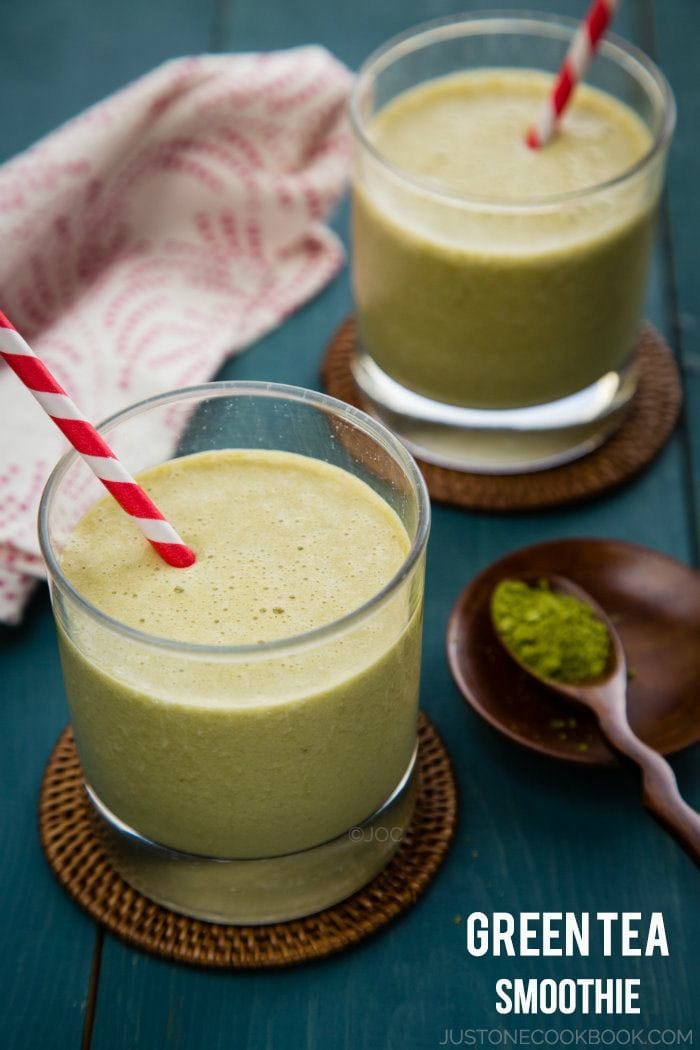 If you are looking for a power morning drink or a pick-me-up, this matcha green tea smoothie is a smart refreshing choice. All you need is banana, almond milk, and matcha powder.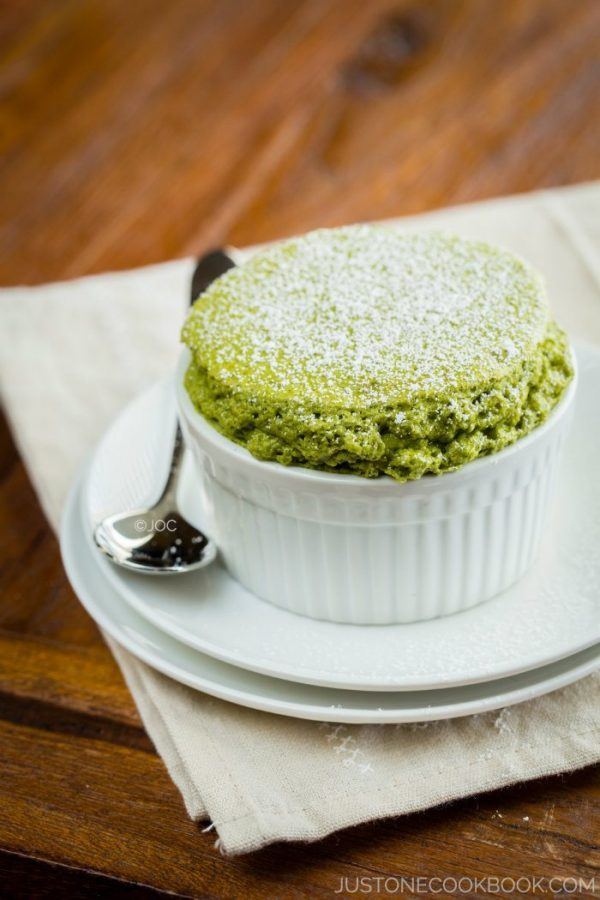 Fluffy souffle accented with matcha powder, this Green Tea Soufflé is the dessert to serve when you're feeling extra fancy. If you'd like, go ahead to top it off with a dollop of hand-whipped cream or vanilla ice cream.

Drinking this beloved Japanese tea every morning is the best way to enjoy the health benefits of green tea. Learn how to make the perfect cup here.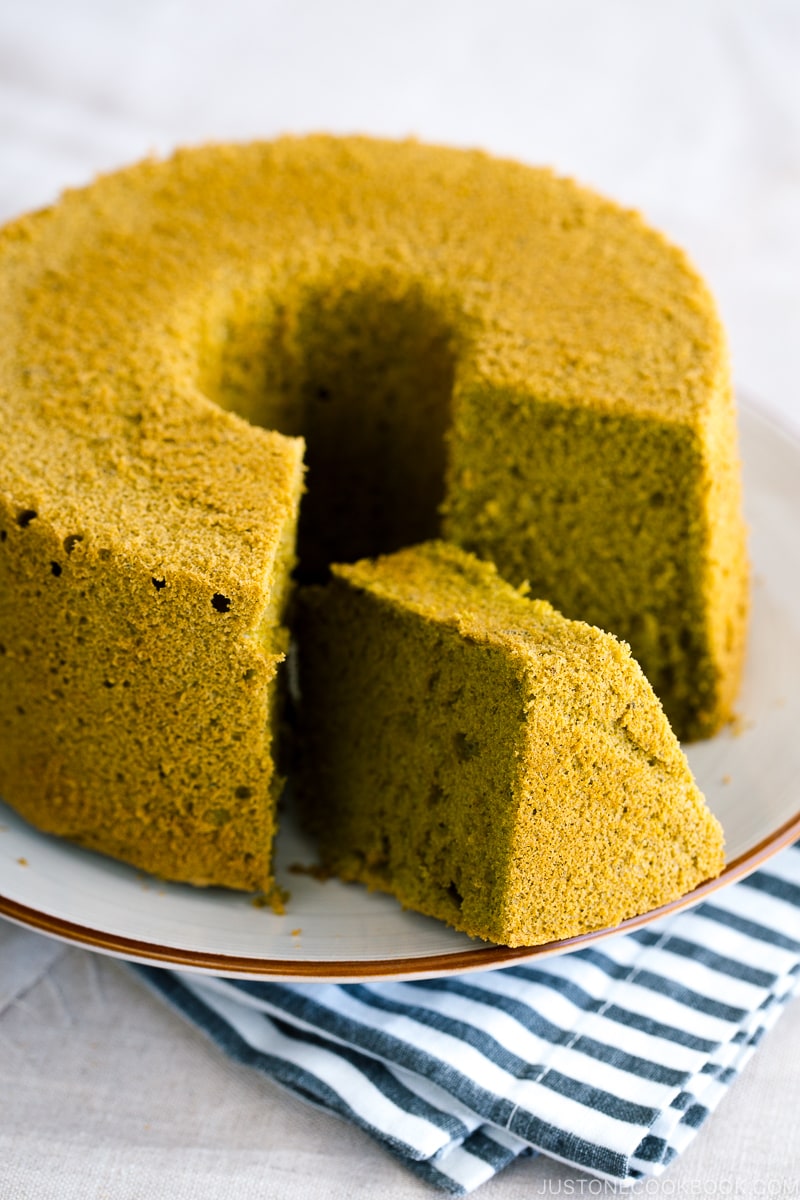 Made with eggs, sugar, vegetable oil, cake flour, and green tea powder, this matcha green tea chiffon cake is moist and spongy. A perfect light cake for a crowd, you can bake it ahead of time and serve with coffee or tea at a dinner party.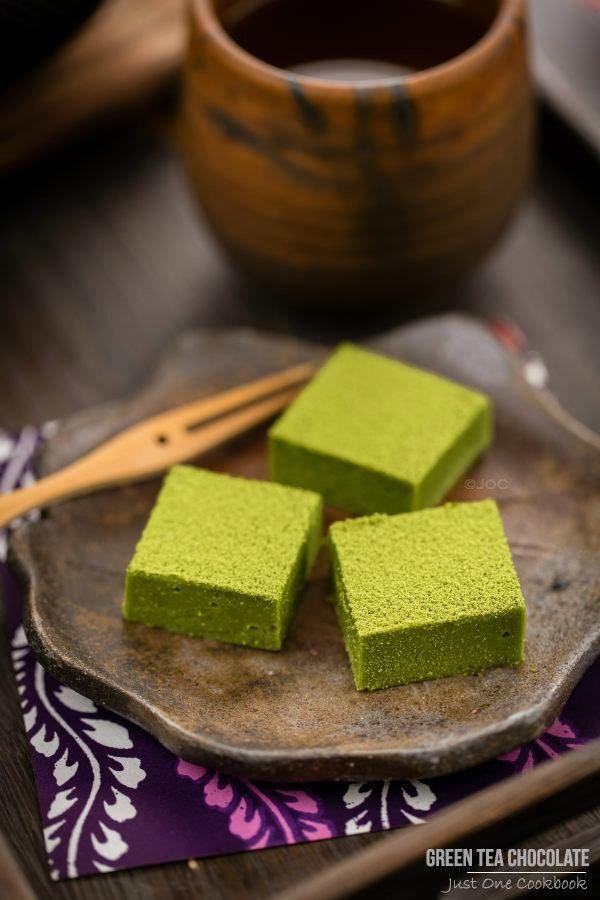 You can now recreate one of the most popular Japanese souvenirs at home with this decadent Green Tea Chocolate (or Matcha Nama Chocolate) recipe. Made with white chocolate, butter and cream and dusted with Japanese green tea powder, this truffle-like chocolate is simply irresistible.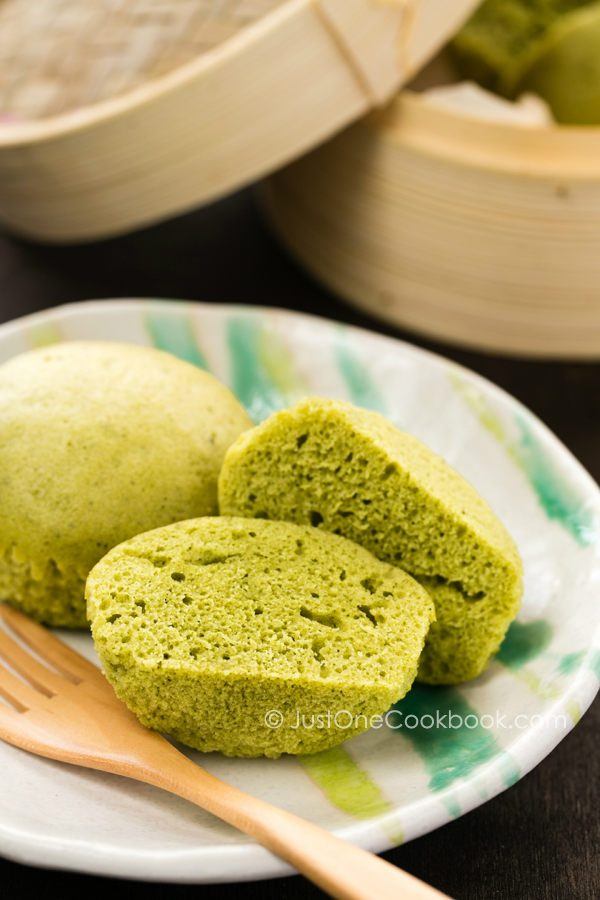 Steamed Cake or Mushi Pan (蒸しパン) is a light, fluffy, and soft cake. Because they are steamed, these Green Tea Mushi Pan make a wonderful snack for little kids.
A traditional Japanese green tea shaved ice dessert, Ujikintoki is a summer must-try recipe! With a simple shaved ice machine, you and your family can enjoy this refreshing treat all summer long. Have fun with toppings such as red bean paste, shiratama dango, sweetened condensed milk and green tea ice cream.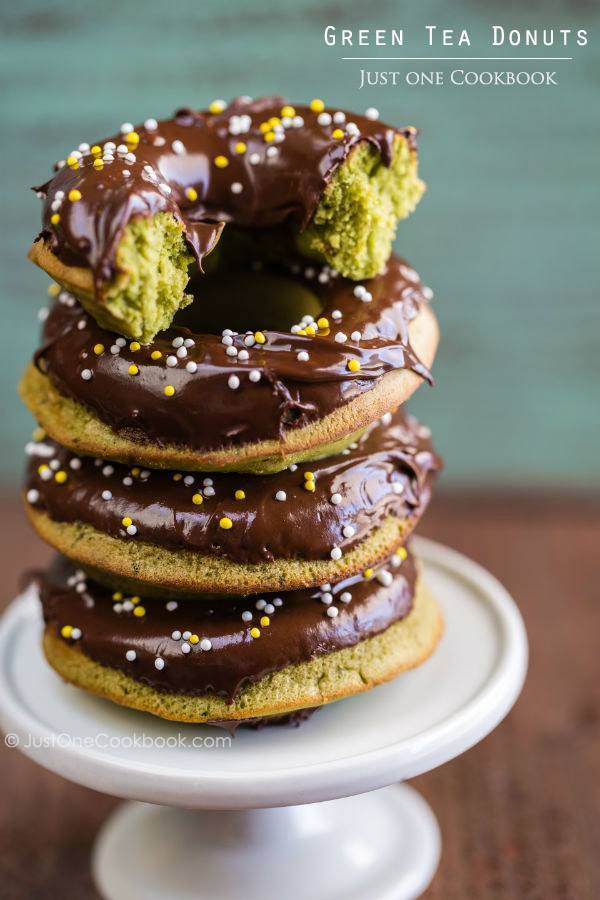 First we need to be honest: These wildly popular donuts Green Tea Donuts in Japan are downright addictive! The homemade versions are baked so they are healthier. The texture is more cake-like and moist. Skip the chocolate glaze if you prefer less sweet.
Smooth and delicate triple layered Green Tea Pudding with Japanese red bean paste, this elegant dessert is easier to make than you think. Serve this as an after-dinner dessert for a small crowd. Your guests will be impressed!

More About Matcha & Matcha Recipes
If you are looking to learn more about matcha, click here to discover the history, preparation, health benefits and so on.
Don't want to miss a recipe? Sign up for the FREE Just One Cookbook newsletter delivered to your inbox! And stay in touch with me on Facebook, Google+, Pinterest, and Instagram for all the latest updates.