Menma is a condiment made of fermented bamboo shoots. It has a crunchy fibrous texture and is commonly used for ramen topping.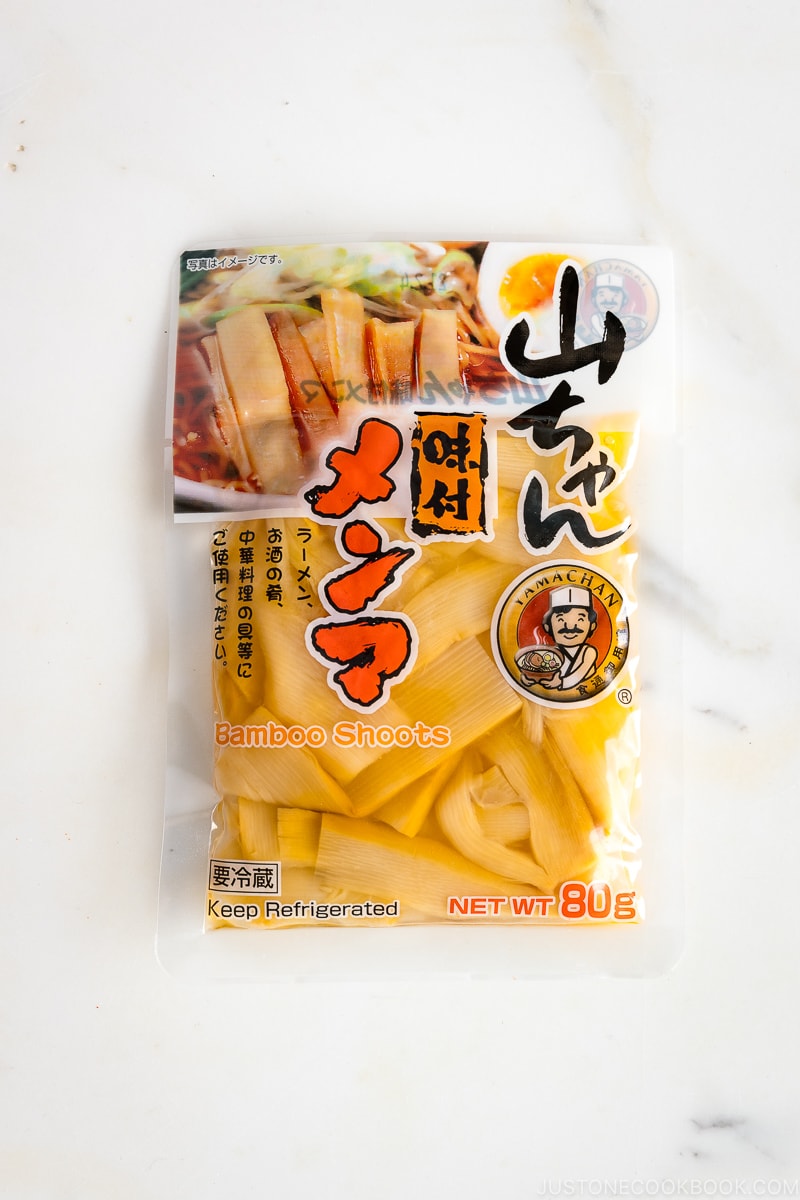 Menma (メンマ, 麺麻) is a food product made of lacto-fermented bamboo shoots. Other names include preserved Japanese bamboo shoots or pickled, seasoned bamboo shoots, and shinachiku (支那竹 "Shina bamboo," "Shina" is an archaic name for China in Japanese).
What Is Menma
Menma is dried and fermented bamboo shoots. It's a common topping for ramen. You can also use it to season fried rice and stir-fries.
To make menma, you boil bamboo shoots, seal them in a container to ferment for about a month, then sun-dry for a few days.
The bamboo shoots are a different species found in Japan. It only grow in humid subtropical climates, such as Taiwan and southern China. It has a higher starch content, which is necessary for fermentation.
What Does It Taste Like
It's subtly sweet and savory due to the seasoning, which includes sesame oil, soy sauce, sugar, and salt. It's slightly crunchy and fibrous.
How To Use
Most come seasoned, so drain the excess liquid and use it immediately. Top over a bowl of ramen, chop and add to stir-fries or fried rice.
Recipes Using Menma
Where To Buy
You can find menma in Japanese grocery stores, large Asian grocery stores, or on Amazon. They often come in a jar or a large vacuum pack in the refrigerated section.
---
Wish to learn more about Japanese cooking? Sign up for our free newsletter to receive cooking tips & recipe updates! And stay in touch with me on Facebook, Pinterest, YouTube, and Instagram.