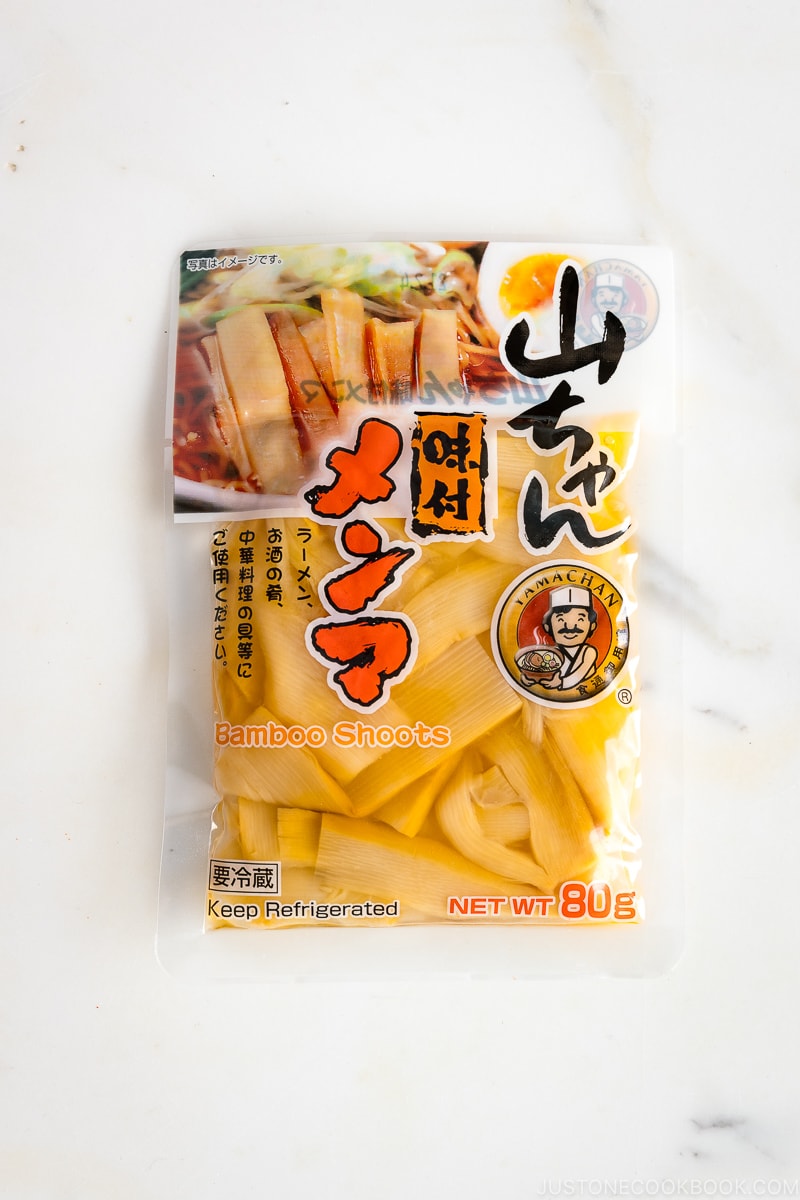 Menma (メンマ, 麺麻) is a delicious Japanese condiment made from lactate-fermented bamboo shoots. Sometimes it goes by preserved Japanese bamboo shoots or pickled or seasoned bamboo shoots. Since they are mainly produced in China and Taiwan, menma is also known as shinachiku (支那竹), as in Chinese bamboo.
With a subtle sweetness, menma is one of the common toppings for noodle soups like ramen. It also makes a delicious side dish to go with rice. The bamboo shoots are typically seasoned with sesame oil, shoyu (soy sauce), sugar and salt, and dried in the sun before the process of fermentation.
You can find menma from Japanese grocery stores or online. They often come in in a jar or in a large vacuum pack in the refrigerated section.