Yuzu (柚子), a small yellow or green citrus fruit, has became popular in the United States for the past decade as a lot of chefs started to use it.  Yuzu is originally from China, but it's mostly used in Japanese and Korean cuisine for centuries.  Yuzu's flavor is tart but has amazing aroma; therefore, it is rarely eaten as a fruit and aromatic zest and juice are only used just like how we use lemon.
Yuzu has big seeds inside.
Here are some of yuzu (柚子, ゆず, ユズ) products that I use.
Yuzu Extract or Yuzu Juice

Freeze-Dried Yuzu Zest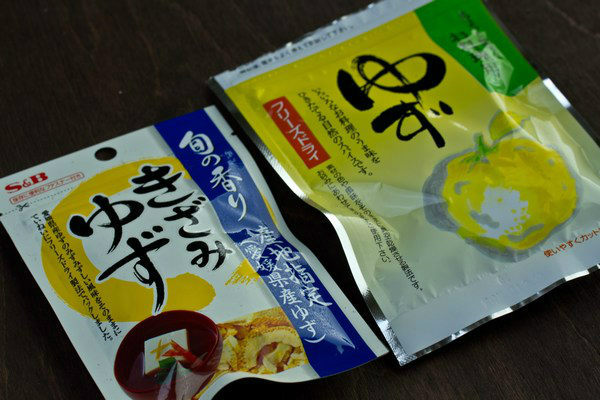 Yuzu Kosho
Yuzu Tea (Yuja Cha, Citron Tea)
* Image source from Wikipedia
Recipes Using Yuzu