Sesame paste or Neri Goma (練りごま) is similar to tahini, and we use it to make dressing, sauce, and various things.
The difference between neri goma and tahini is that neri goma is made with unhulled sesame seeds and tahini is made with hulled sesame seeds. However, in some cases, neri goma can be made from hulled one. Negi goma has a nuttier flavor than tahini because even tahini with roasted sesame seeds is not roasted as much as neri goma.
Where to Find Black and White Sesame Paste
The paste in the jar can be found in any Japanese grocery stores, but you may have a difficult time finding it at other Asian grocery stores. There are a few brands (Marumoto brand or Jun Kuki brand) available on Amazon, but based on the reviews it looks like the products are shipped from Japan so they may take a month to get to you.
Alternatively, you can use black tahini (Amazon sells this brand).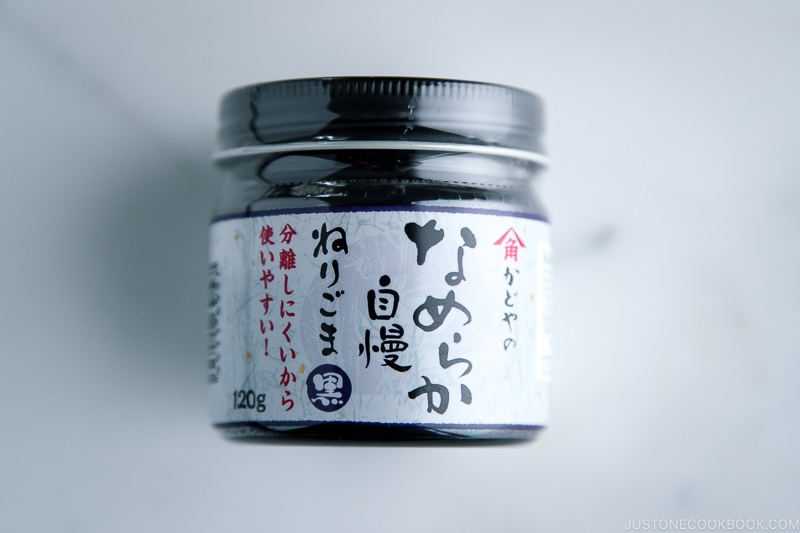 Homemade Black Sesame Paste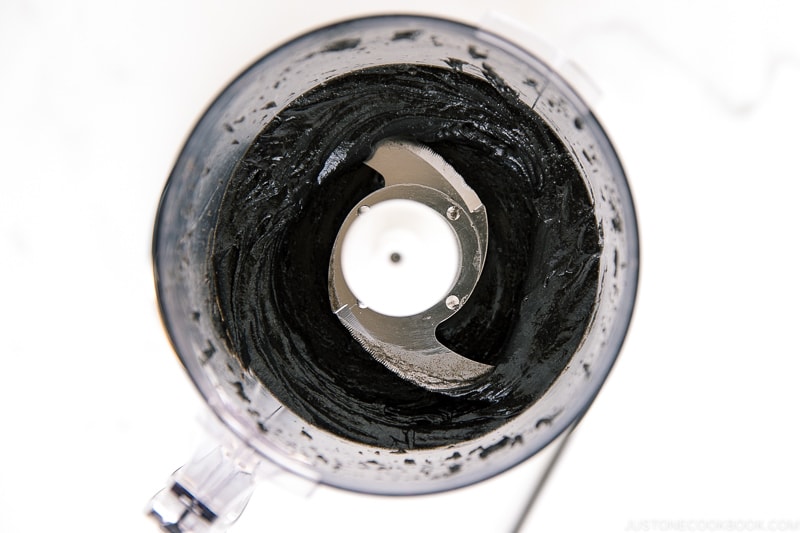 You can make it yourself using my recipe here.
Recipes Using Black Sesame Paste