Sesame paste, or neri goma, is a thick paste made of white or black sesame seeds. The Japanese use it for savory and sweet dishes.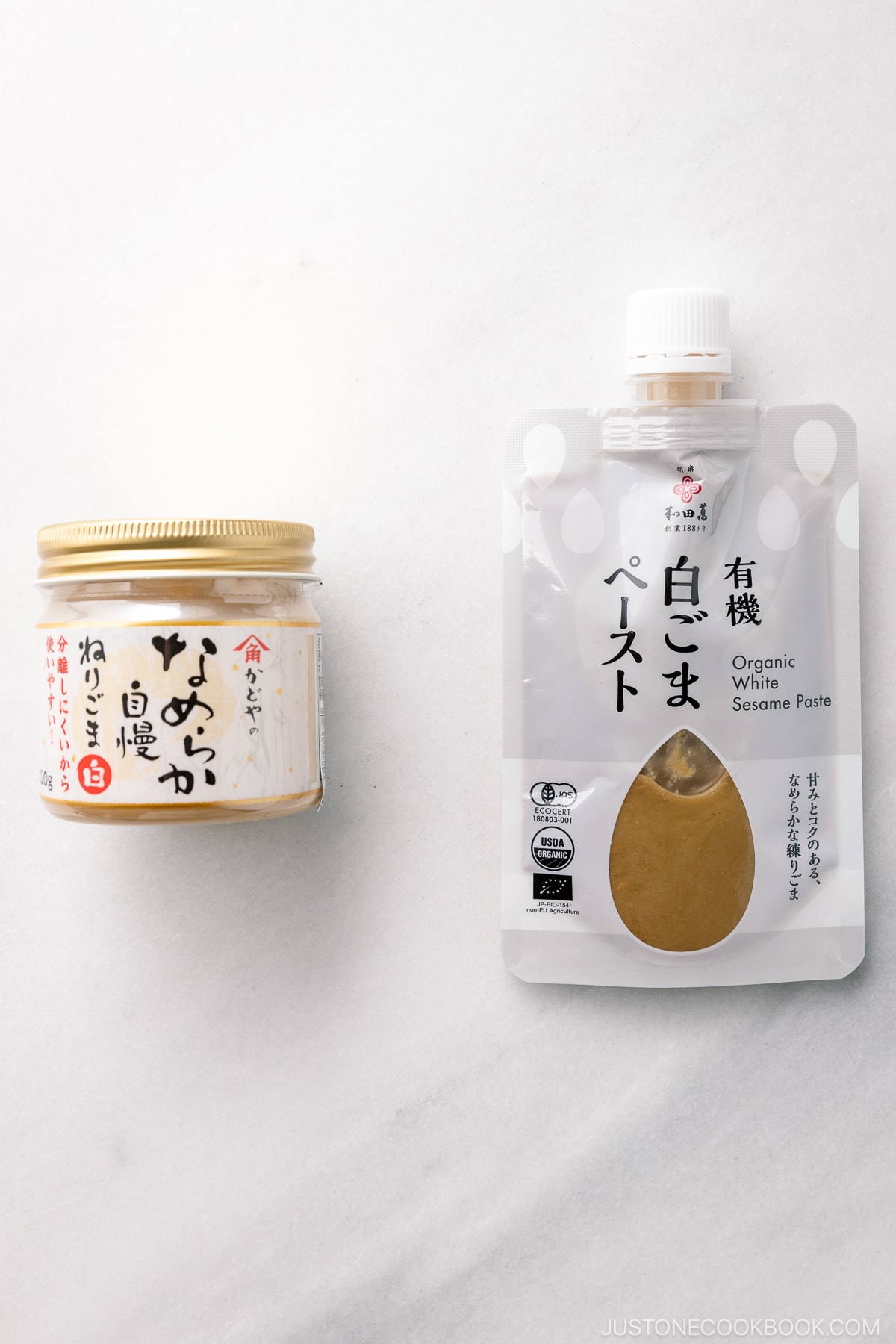 Sesame is one of the key flavorings in Japanese and East Asian cuisines. In our pantry, you can find sesame oil, sesame seeds, and rice seasonings such as furikake and shichimi togarashi that include the amazing spice. In this article, we are going to introduce sesame paste, another popular and versatile condiment in Japanese cuisine.
What is Sesame Paste (Neri Goma)
Sesame paste or neri goma (練りごま "kneaded sesame") is a rich and flavorful puree made from finely ground sesame seeds. This nutty thick paste is very similar and is used in both savory and sweet dishes. In Japan, you can find three different types of sesame paste, ranging from black to white to golden variety.
Difference Between Sesame Paste and Tahini
You'll find various sesame paste used in different cultures. The Japanese sesame paste (neri goma, 練り胡麻) is identical to Chinese sesame paste (zhī ma jiàng, 芝麻酱) as both are made with ground toasted sesame seeds. Tahini, which is a staple in Middle Eastern and Mediterranean cuisines, is made from raw, untoasted sesame seeds.
Since the Japanese and Chinese pastes are made from toasted sesame seeds, both versions are darker in color and have a nuttier and toasted flavor compared to tahini. There are many brands out there, so the quality and taste of the sesame paste vary.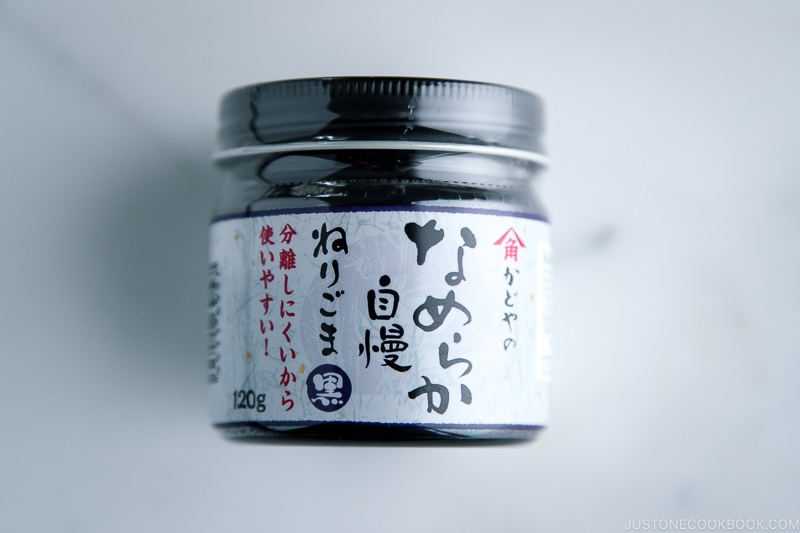 Where To Buy
You can find Japanese sesame paste in Japanese grocery stores and some well-stocked Asian grocery stores. There are a few brands available on Amazon or online Asian grocers.
Substitutions for Sesame Paste
The closest substitution for Japanese sesame paste is the Chinese sesame paste. You can use tahini in a pinch, although expect a milder flavor.
Alternatively, you can make your own sesame paste. It is very simple to make at home as you'll need only sesame seeds and a food processor (see recipes below).
White and Black Sesame Paste Recipes
How to Make White Sesame Paste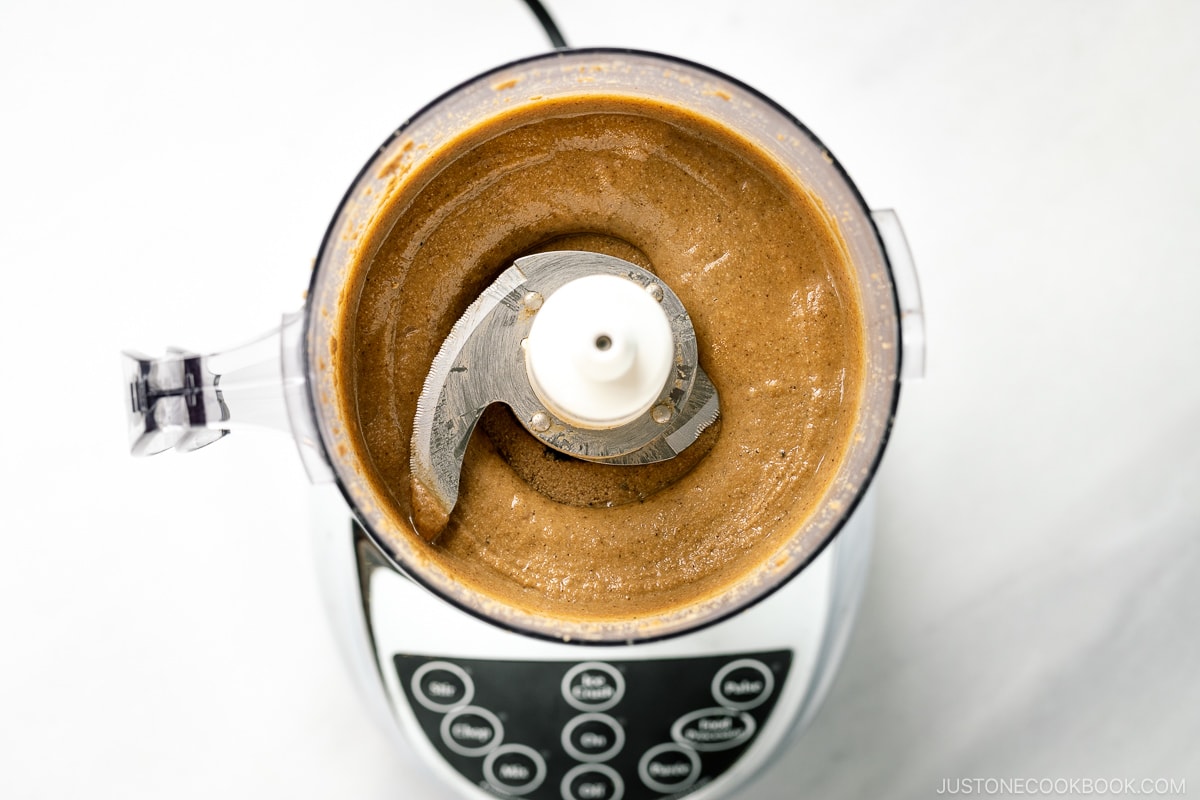 Here's the tutorial on how to make Homemade White Sesame Paste.
How to Make Black Sesame Paste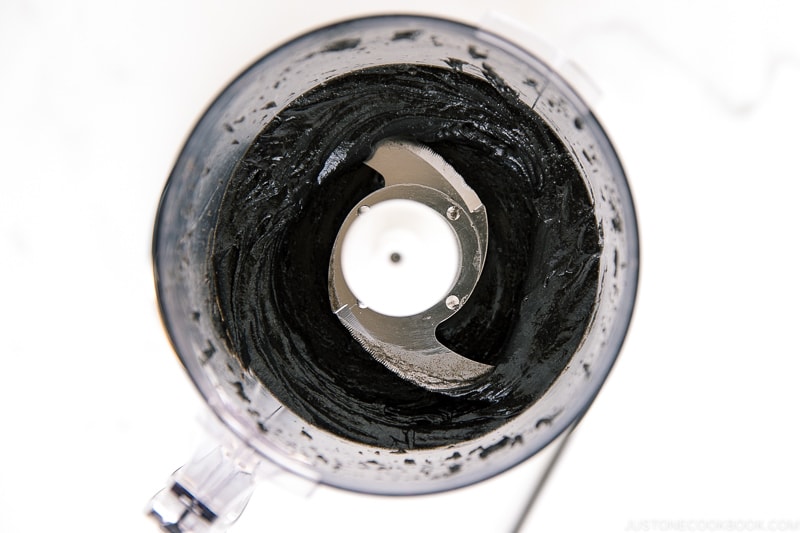 Here's the tutorial on how to make Homemade Black Sesame Paste.
How To Use Sesame Paste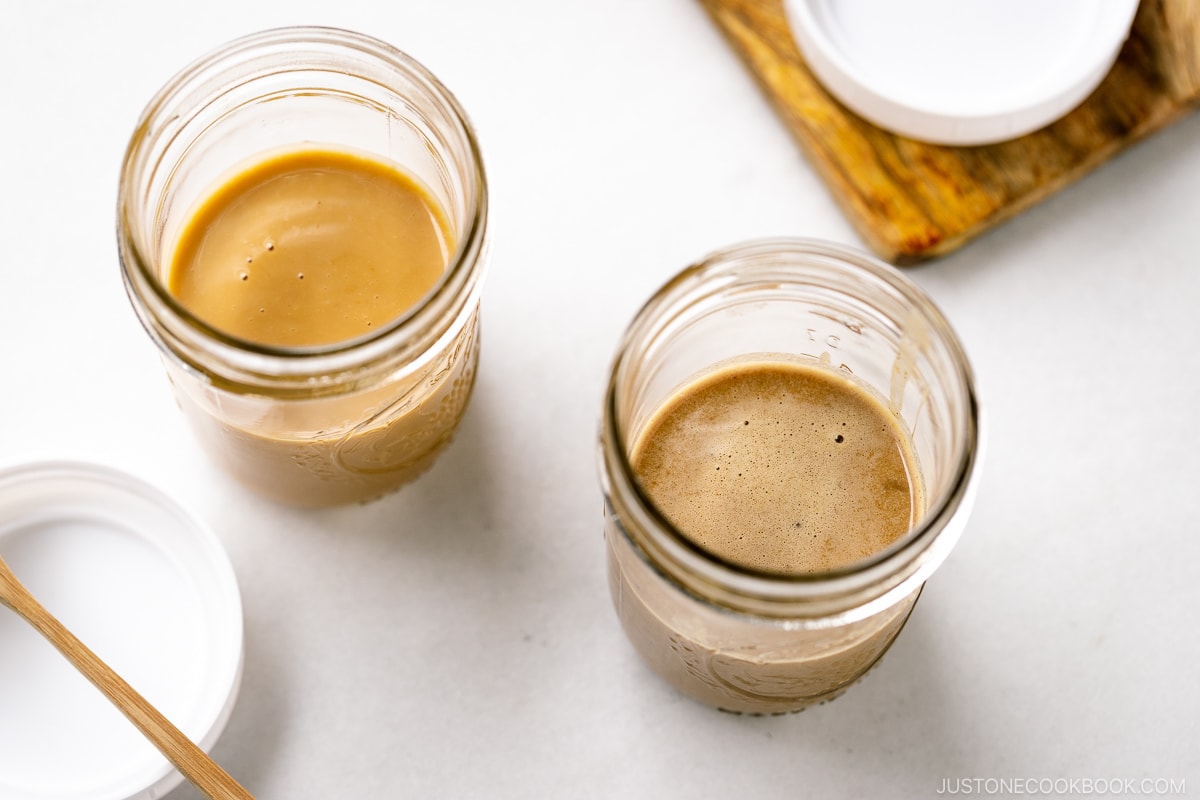 There are plenty of uses for sesame paste. And if you're vegetarian/vegan, it is a lovely ingredient to add to your staples as sesame seeds are a source of calcium, iron, protein, and other minerals. Here are some delicious ideas:
Dipping sauces for vegetables, meat, tofu, hot pot like shabu shabu.
Dressings for salads
Noodle sauces such as Black Sesame Dan Dan Noodles, cold soba salad, etc.
Desserts such as Black Sesame Ice Cream, puddings, steamed cakes, protein-packed breakfast cookies, smoothies, etc.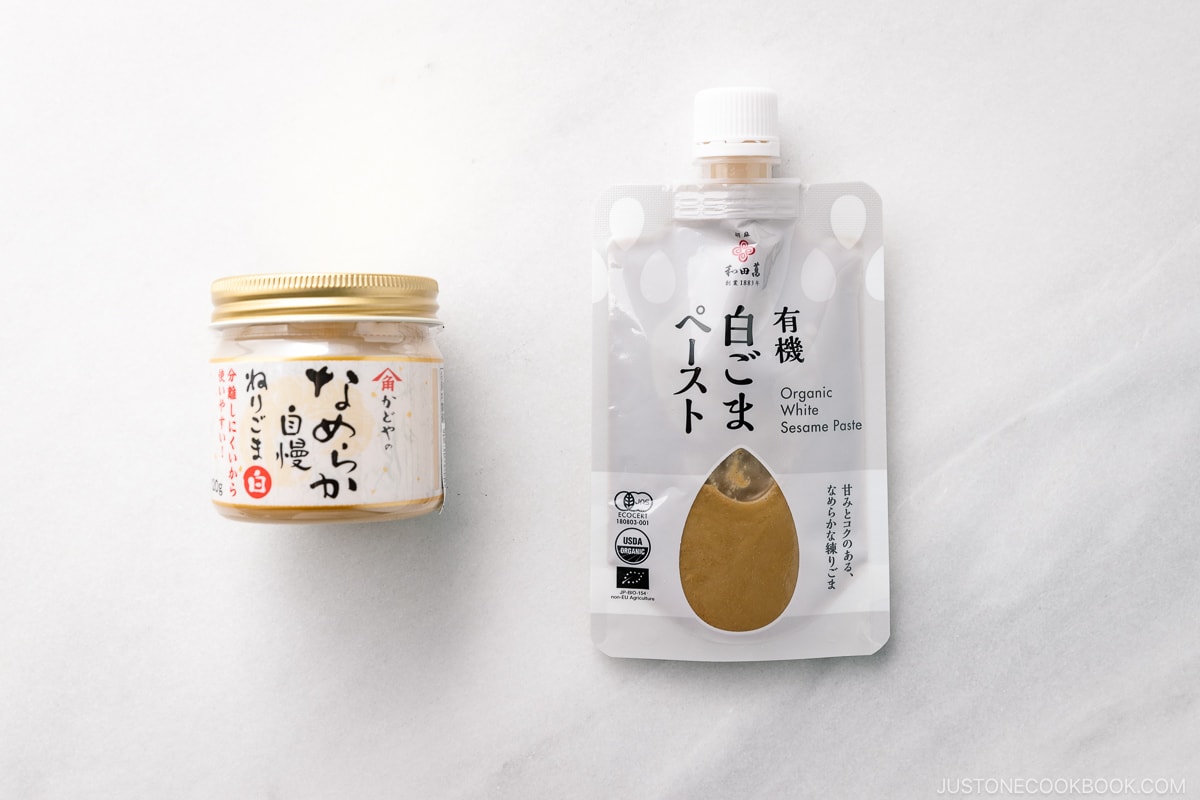 ---
More Japanese Condiments to Add to Your Pantry
🛒 You can also buy these Essential Japanese Pantry on our SHOP page.
Wish to learn more about Japanese cooking? Sign up for our free newsletter to receive cooking tips & recipe updates! And stay in touch with me on Facebook, Pinterest, YouTube, and Instagram.