Sesame paste, or neri goma, is a thick paste made of white or black sesame seeds. The Japanese use it for savory and sweet dishes.
Sesame paste or Neri Goma (練りごま "kneaded sesame") is similar to tahini. It's an aromatic and flavourful puree consisting of finely ground sesame seeds. It's a very thick paste with a strong nutty flavor. You can find black and white neri goma.
The Japanese use it to make dressing, sauce, noodle soup bases, and desserts.
Difference Between Neri Goma And Tahini
The difference between neri goma and tahini is that neri goma is made with unhulled sesame seeds, and tahini is made with hulled sesame seeds. However, some neri goma is made from hulled seeds. Negi goma has a nuttier and toasted flavor than tahini.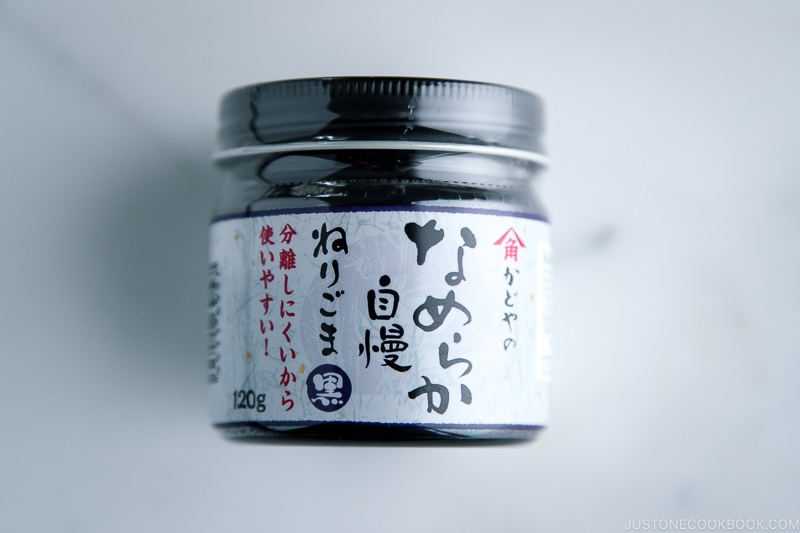 Homemade Black Sesame Paste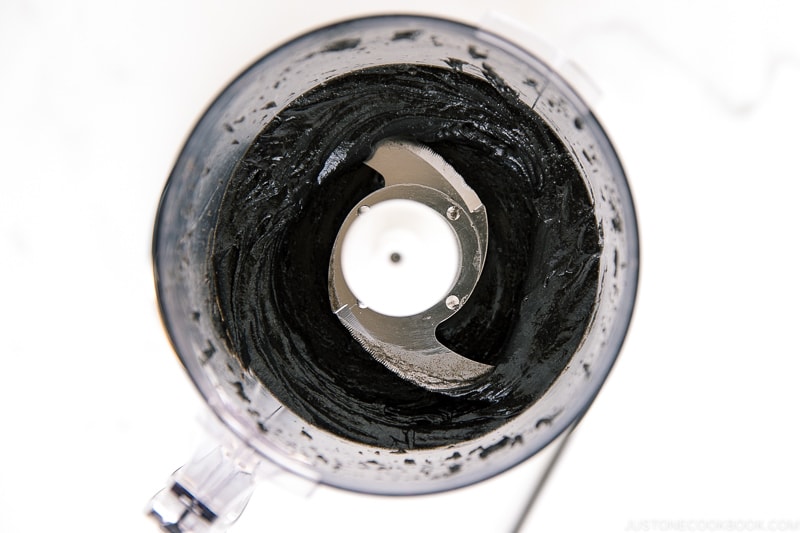 You can make it yourself using my recipe here.
Recipes Using Black Sesame Paste
Where To Buy
Find the paste in Japanese grocery stores, but you may have difficulty finding it at other Asian grocery stores. There are a few brands (Marumoto brand and Jun Kuki brand) available on Amazon, but the products are shipped from Japan, so shipping may take some time.
Alternatively, you can use black tahini (Amazon sells this brand).
---
Wish to learn more about Japanese cooking? Sign up for our free newsletter to receive cooking tips & recipe updates! And stay in touch with me on Facebook, Pinterest, YouTube, and Instagram.