Are you in the mood for something delicious, something different and something fun to watch tonight? Here, we bring you a list of Japanese dramas to stream and watch on Netflix right now. Binge-watching is totally ok. 
It's that time of year for a quick getaway or even a vacation abroad, but if that's not in your plans, then huddle inside on a staycation with your Netflix account at your fingertips. Thanks to the growing popularity of Asian dramas, Netflix now offers a wide selection of Japanese dramas to immerse you in the culture without the cost of an airplane ticket to Japan. 
Are you ready for some binge-watching, transporting you to the back lanes of Shinjuku, glitzy department stores in Ginza, and an idyllic farm in Hokkaido? Here are some Japanese dramas you can stream on Netflix while curled up on the sofa with a hot bowl of ramen to slurp down.
Notes: The streaming availability comes and goes on Netflix. Even though some of these dramas may no longer available when you get to it, they do come back once they are re-licensed.

Japanese Dramas to Stream and Watch on Netflix

Midnight Diner: Tokyo Stories (Shinya Shokudo 深夜食堂)
I believe this cult hit does not need any further introduction, especially amongst the devotees of Japanese dramas. An adaptation of a best-selling manga, Midnight Diner: Tokyo Stories centers around a small diner tucked in the alleyway of Shinjuku that operates only in the wee hours. The owner, known as The Master, would serve special requested dishes to his patrons, who bring forth both their desirable appetites and a story to tell.
A miscellany of stories on human connections and ruminations of life, Midnight Diner is as soul-comforting as the dishes that each episode presents.
I have to warn you: it's too easy to 'work up' an appetite while watching the tantalizing close-ups of the dishes on each episode. Luckily, we've got you covered. If you feel like whipping up some tan-men or ham katsu or hot pot middle of the night after some binge-watching of the show, here is the list of Midnight Diner recipes that will keep you in good company.
Samurai Gourmet (野武士のグルメ)
Japanese is known to take every art to the highest level. In Samurai Gourmet, the art is on eating. For a nation that is obsessed with food, this type of televised entertainment is as Japanese as it can be. The 20-minute show follows Takeshi Kasumi, a retiree who rediscovers his new purpose in life: getting in touch with his inner samurai through his passion for eating. What an enviable way to spend your retirement!
If you have a fixation for any food shows, Samurai Gourmet should be on your watch-list.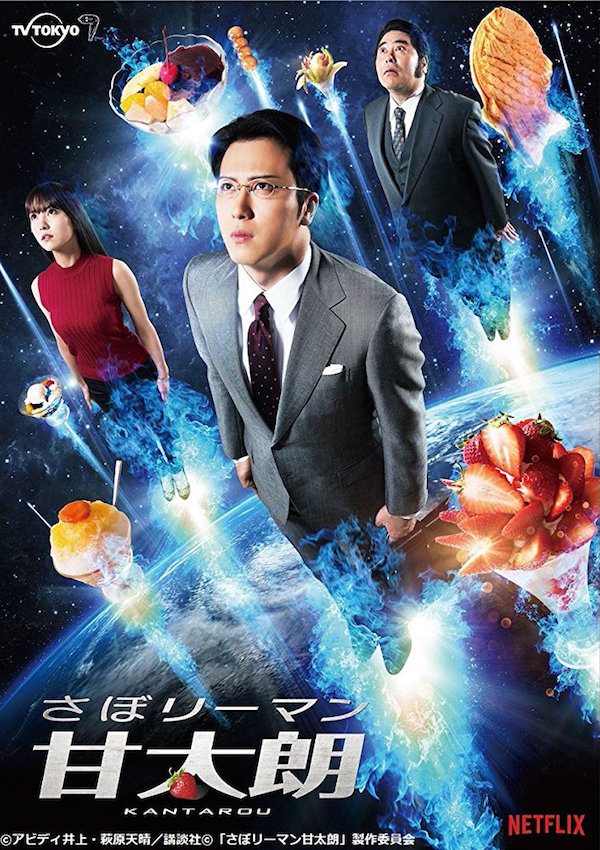 Kantaro: The Sweet Tooth Salaryman (さぼリーマン甘太朗)
Debuted on Netflix in 2017,  Kantaro: The Sweet Tooth Salaryman presents a fantasy land for those who love anything sweet. Played by kabuki actor Matsuya Onoe, Amentani Kantaro takes every opportunity of his out-of-office assignment and secretly follows his quest to sample the best dessert in town. He takes a bite of the dessert, reflects on every little detail, makes an exaggerated manga-ish face, and then transports himself to some out-of-body sphere that illustrates his absolute pleasure. Once he gets home, he writes his sweetest encounters on his blog called "Sweets Knight".
Nami and I admit that watching these orgasmic facial reactions can sometimes put us slightly uncomfortable. Kantaro can be wacky, offbeat and outlandish, yet it captures the ultimate joy of eating something truly satisfactory which anyone of us can relate to.
The story of Kantaro is fictional, but the shops in Tokyo and the fantastic-looking desserts are all real. There are anmitsu, dorayaki, mitsumame, shaved ice cream, parfait, caramel pudding and so on to make you drool.
More than just the enticing sweets, Kantaro may remind you to take more well-deserved breaks on a busy work day and treasure small indulgences in life.
PS: Now if you're seriously thinking of a trip to Tokyo after watching all the episodes, you want to check out this incredible list of where to find the real Kantaro desserts on Reddit. And send your thanks to this very brilliant fella.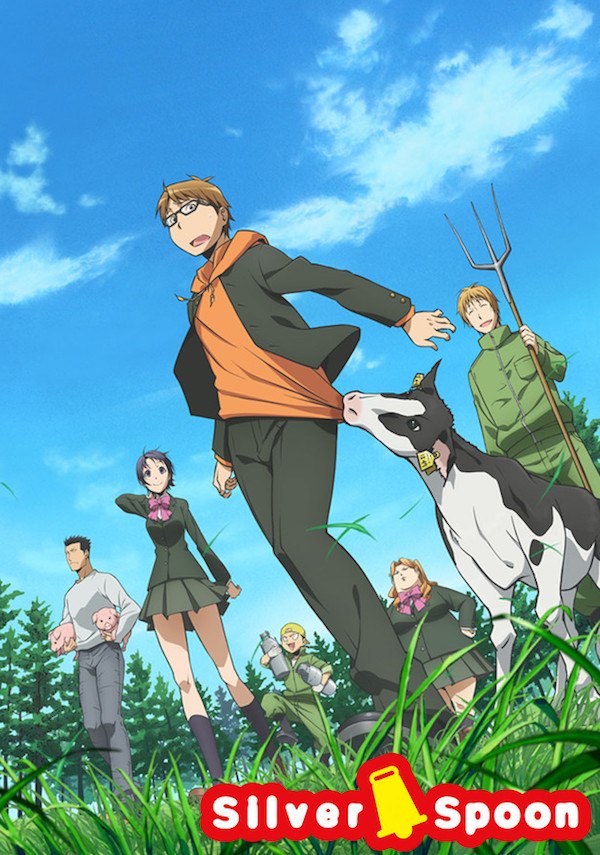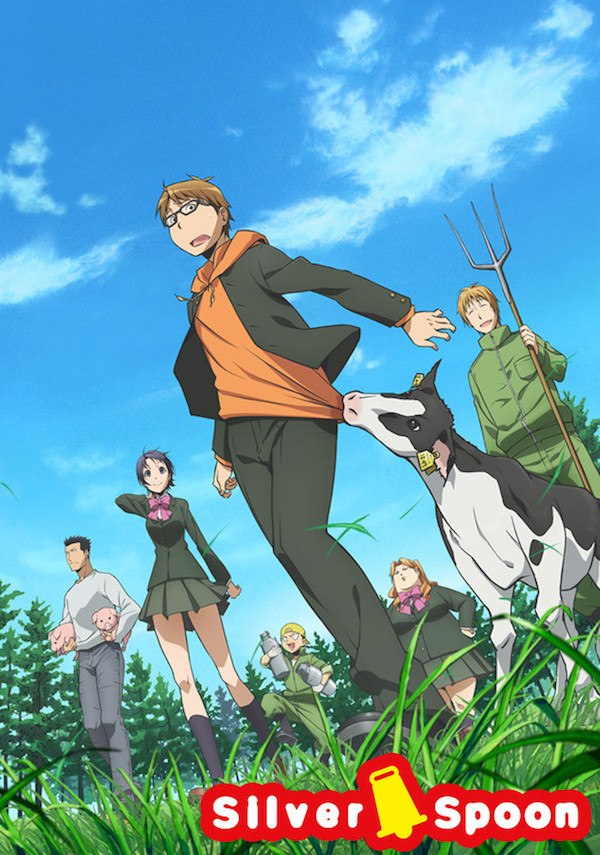 Silver Spoon (銀の匙)
A successful anime adaptation, Silver Spoon chronicles the story of Hachiken, a high school freshman who escapes his life in the big city and enrolls in an agricultural school deep in the countryside of Hokkaido.
With very little knowledge of farming, he soon realizes that the agricultural world is not easy as he initially imagined. Unlike his peers at the school who already have set goals for their lives, Hachiken struggles with the fact that he has no goal. While he feels lost, he learns to carve his own path as he bonds with the animals and eventually becomes an inspiration to others.
From pig herding to horse racing to dairy milk production to pizza making, Silver Spoon not only makes learning fun, it is an anecdote of growing up, which makes it a wonderful series for the entire family to watch.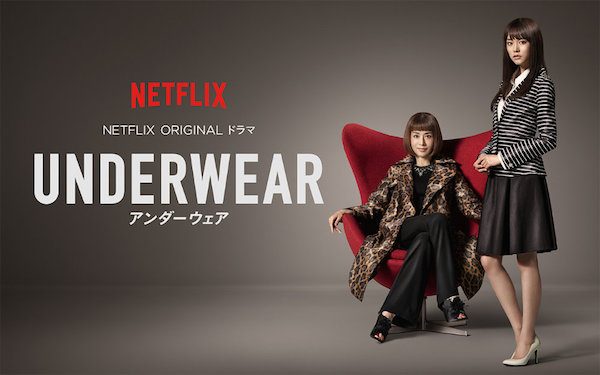 Atelier (アトリエ) 
In Japan, Atelier has a much catchier & suggestive title, Andāwea, which means Underwear. But there's nothing too racy or offensive in this 13-episode coming of age Japanese drama.
The story follows a young graduate named Mayuko who starts a job at Emotion, an haute couture designer brand specializing in lingerie in the upscale Ginza neighborhood. She finds herself having to win the heart of her tough like nail boss who is compared to Anna Wintour, an editor of American Vogue. Without a doubt, Atelier will remind you of The Devil Wears Prada, but despite the similar fashion workplace setting, you would notice the stark cultural differences in the Japanese rendition.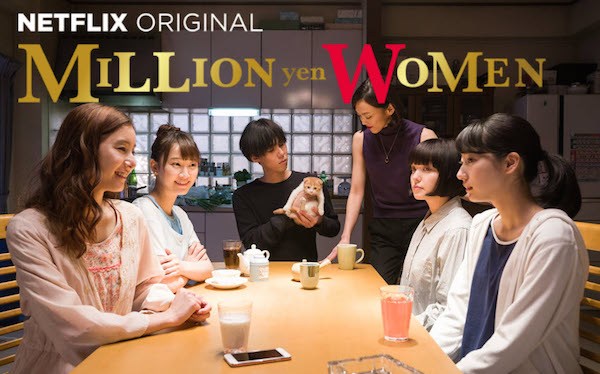 Million Yen Women (100万円の女た) 
In Million Yen Women, 5 beautiful young women showed up at a struggling writer's house one day and offered to live with him by paying a generous sum of money. It was an attractive proposition that he could not resist.  Total strangers to each other, they all have to abide by some house rules that keep the suspense going.
Million Yen Women can be unpredictable, puzzling, charming, sweet, sad and humorous at the same time. There may be elements that can be hard to grasp, it still nails the mystery comedy genre that keeps you coming back for each episode.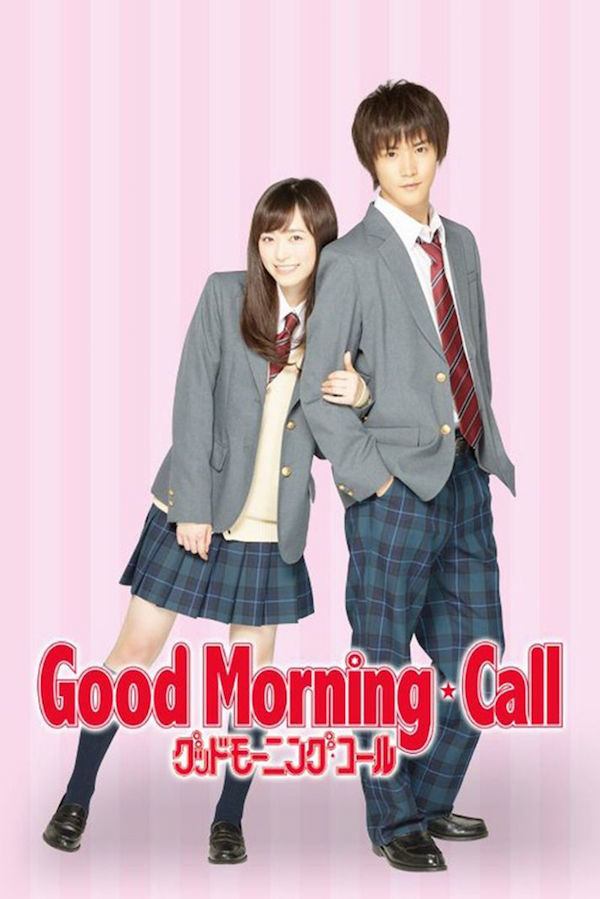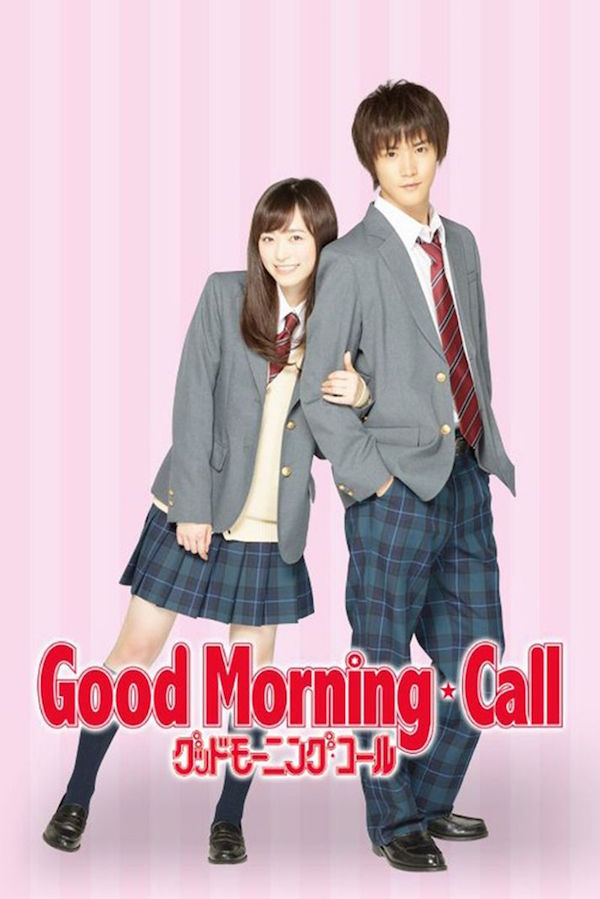 Good Morning Call (グッドモーニング・コール)
Let me start off stating that Good Morning Call is a high school romance comedy. It may not be a cup of tea for everyone, but this 17-episode manga adaptation does score high amongst the young adults who are inclined to Japanese pop culture.
The story centers around an ordinary girl Yoshikawa Nao, who discovers her new apartment was also rented to Uehara Hisashi, the most popular heartthrob from her school. When they found out they had to pay more for their apartment due to unforeseen circumstances, Nao and Hisahi decided to move in together as flatmates. We then follow how the two contrasting personalities fall in love with one another in the process.
Despite being a high school love drama, Good Morning Call has a strong characterization which the audience can enjoy. It is also quirky and playful to watch. If you are a fan of the original manga or the shoujo romance genre in general, you will want to check it out on Netflix. 

More Recommendations on Japanese Dramas & Movies?
We hope you enjoy the list we've put together. If you've watched any of these Japanese dramas, what do you like (or not like) about them? Are there any other recommendations that we've missed out? We'd love to hear from you.
Check out this list on the best sites to watch Japanese drama, both free and paid.