Yaki tofu is grilled firm tofu with a slightly charred flavor. Add it to sukiyaki and simmered dishes.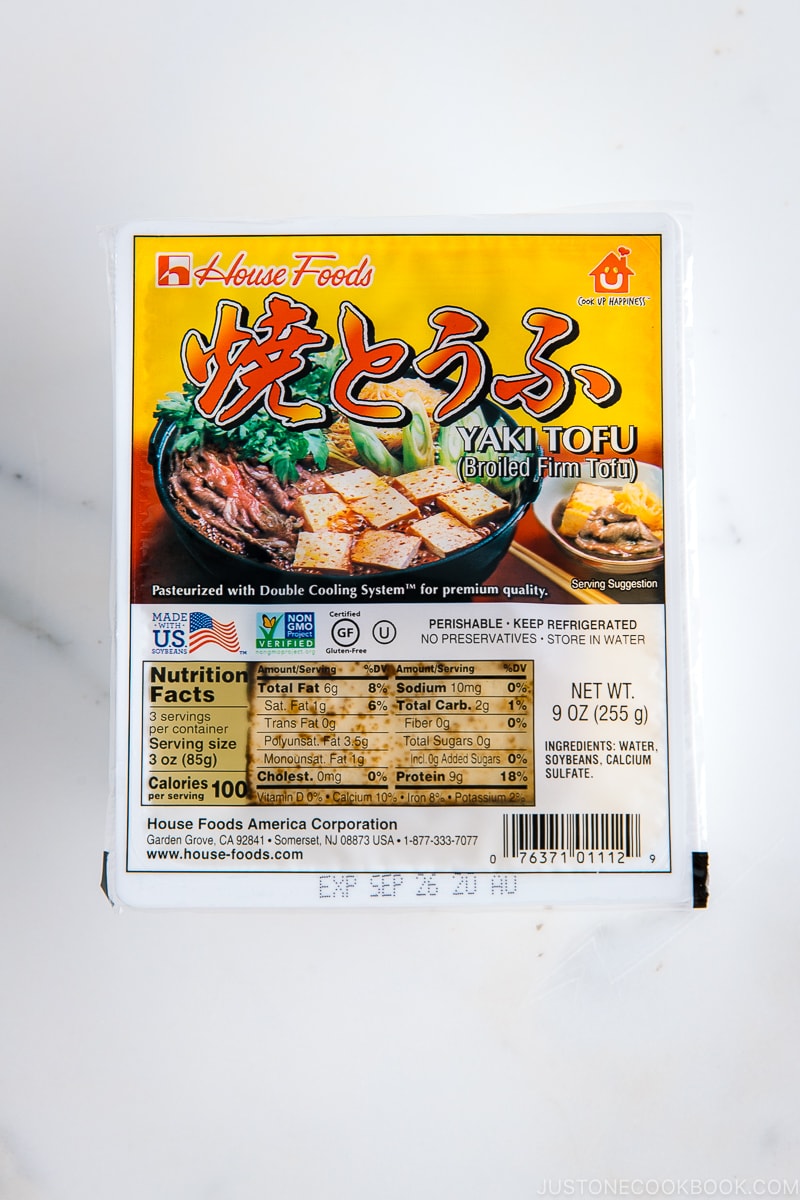 Yaki Tofu (焼き豆腐), or broiled firm tofu, is often used in Sukiyaki and simmered dishes. It's firmer and denser than regular firm tofu and can withstand long cooking without crumbling. It's also porous and can easily absorb broths and sauces well.
What Is Yaki Tofu
Yaki tofu is firm tofu with charred grill marks on the surface. It's a must-have ingredient in sukiyaki (beef, vegetables, and tofu cooked in a sweet soy sauce broth) and hot pot dishes.
To learn more about the different kinds of tofu, please read this post.
What Does It Taste Like
It tastes like firm tofu with a taste of char from the grilling.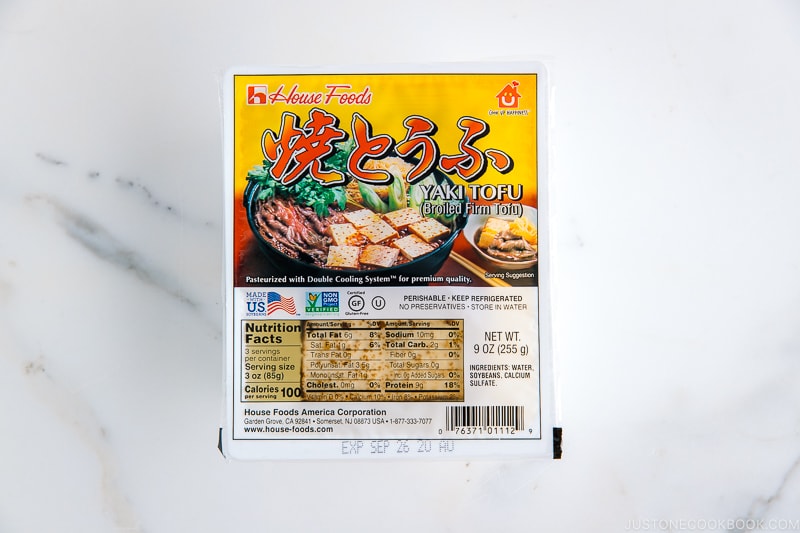 How To Use
Yaki tofu is usually sold packed in water like regular tofu. Once you open the package, drain the water and add to your cooking.
Where To Buy
Find it at Asian and Japanese supermarkets.
Substitutions
You can make yaki tofu from extra firm tofu or firm tofu. Wrap it with kitchen cloth, and place a heavy object on top to expel excess water. Grill the pressed tofu in a broiler or grill until lightly charred.
Recipes Using Yaki Tofu
Health Benefits
For more on the incredible nutritional benefits of tofu, please read Tofu: The Nutrient Rich Superfood.
---
Wish to learn more about Japanese cooking? Sign up for our free newsletter to receive cooking tips & recipe updates! And stay in touch with me on Facebook, Pinterest, YouTube, and Instagram.