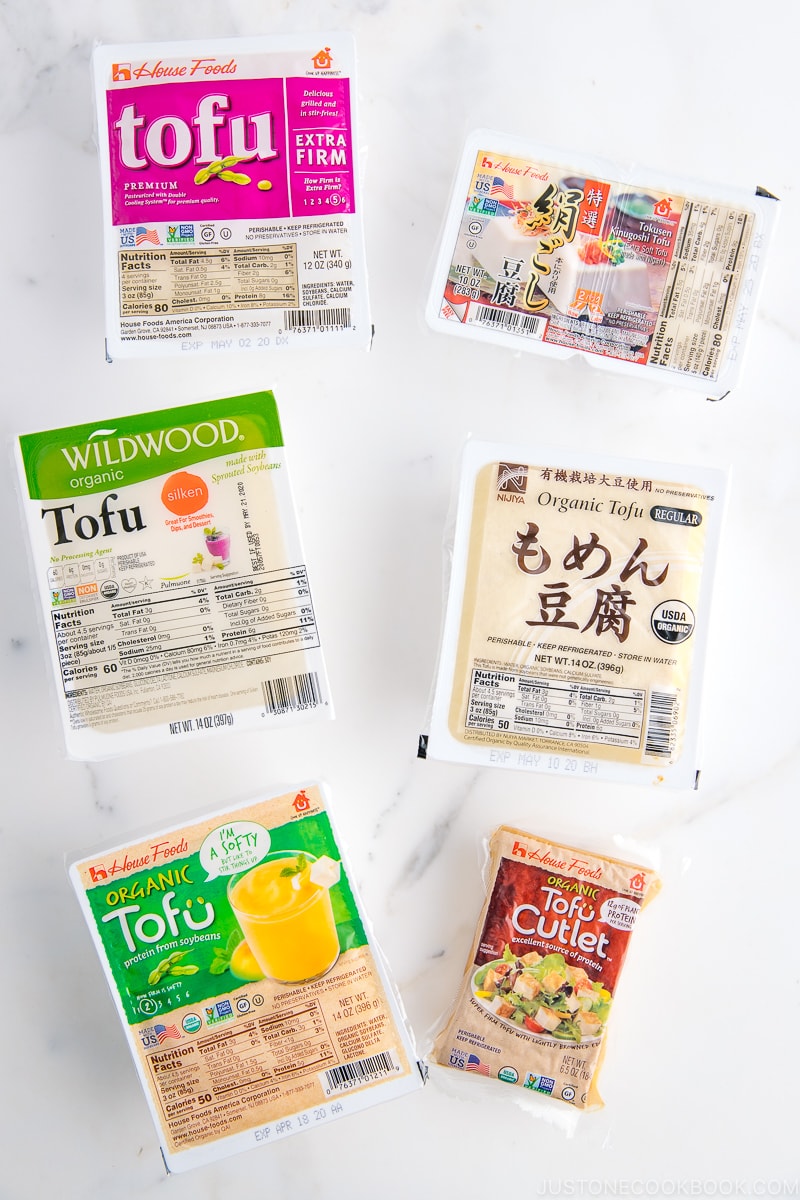 Tofu (豆腐) or bean curd has been around for a very long time and is considered an ancient food for Japanese and many Asian cuisines. It may be the original meat substitute, but tofu is more to it than that.
These white blocks and curds come in a wide variety of shapes and forms. In Japanese cooking, tofu is well treasured and considered a must-have panty item in the kitchen. We love tofu because it's incredibly versatile, affordable, handy, and full of nutrients. Because it is an inexpensive source of protein, tofu is said to be one of the best poor man's food. Yes, four ounces of firm tofu has nine grams of protein and only 80 calories!
If you're looking to eat more plant-based, then you should really get to know the dynamic tofu and learn the various ways of preparing them!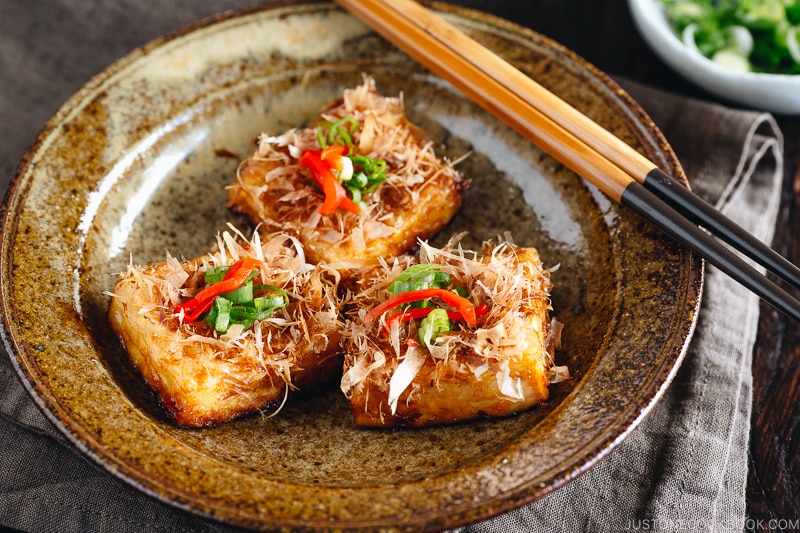 What is Tofu?
The basic process of making tofu is very similar to cheese making. To make tofu, whole soybeans are cooked in water, then ground up and strained into soymilk. The soymilk is then coagulated and then pressed into soft white blocks. Depending on how much the liquid is strained from the solids, it will dictate the final texture and the type of tofu being made.
As more people embrace vegetarian diets and discover the benefits of eating tofu, the popularity of tofu has been spread all across the world. In the US, tofu has been making its appearance since the 70s, and it has now become a mainstream food product.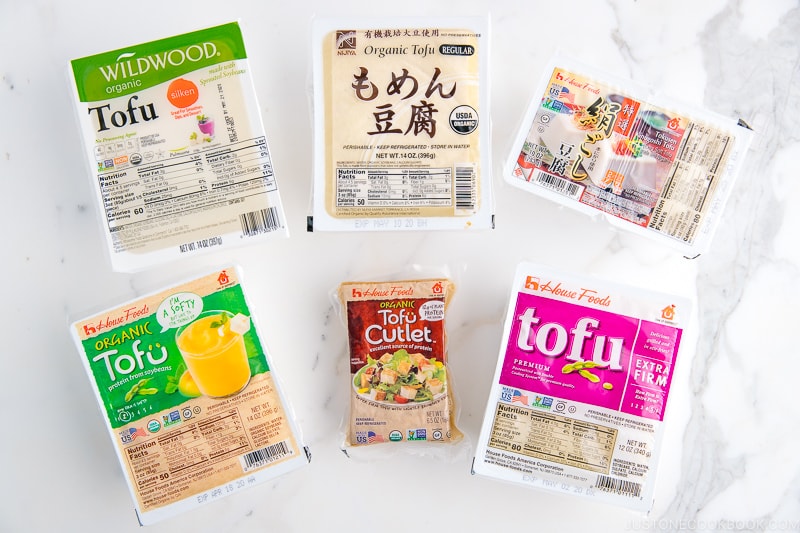 What Does Tofu Taste Like?
Tofu has a mild, subtle beany flavor and slight sweetness. The texture is relatively smooth, with a consistency ranging from custardy to extra firm. The coagulant makes a difference in each type of tofu.
For those who are new or unfamiliar with tofu, tofu is sometimes mistaken as bland. That's because they have yet tasted fresh quality tofu and tofu that are prepared correctly.
The beauty of tofu lies in its transformative ability where it can easily absorb all sorts of flavors. It can be the star of the main dish, or as a side that complements your meal, or as a secret binder to improve the texture of your food. Besides savory dishes, you can even use tofu to make sweets or smoothies!
Varieties of Tofu
There is a vast variety of tofu out there. In Japan alone, you can find countless versions of tofu and tofu by-products. In the US, the most common varieties include:
1. Silken Tofu (Soft Tofu)
The undrained, unpressed silken tofu has the highest water content and a custardy texture. Depending on how much soy protein it contains, different brands can have varying consistencies.
Silken tofu can be eaten on its own, but also works well when blended with other ingredients or used as a thickener. It doesn't hold shape well on its own, so be extra careful when handling the tofu.
Uses and recipes: Use silken tofu in classic Japanese dishes such as Miso soup, Cold Tofu, and Mapo Tofu. They are also great in smoothies, desserts, puddings, salad dressings, sauces, and dips.
2. Regular Tofu
Regular tofu is pressed and has a spongy texture, and comes in several varieties like medium to firm to extra firm. They are sold in liquid-filled containers to help preserve freshness.
Medium to Medium-Firm: It works well in soups and hotpot dishes.
Firm to Extra Firm: These types of tofu have the least amount of moisture and have a good amount of bounce and firm texture. Works best in stir-fries and fried dishes.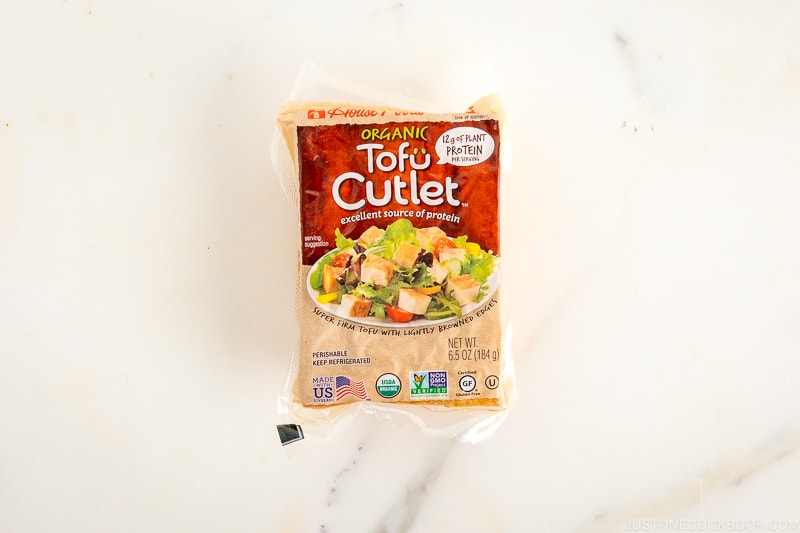 Think of tofu as a blank canvas! Here are just some ideas:
Marinate and pan fry it.
Slice it and put it on the grill.
Use it in simmered dishes.
Enjoy it cold with just a simple drizzle of soy sauce.
Crumble and mix it with ground meat for the best-textured burger or meatballs.
Pan fry and use it as a pizza base.
Mash it and use it as a dressing over blanched vegetables.
Use it in desserts!
What To Do with Leftover Tofu
If you don't use an entire block of tofu, place the leftover tofu in an airtight container, soak in cold water, and store it in the refrigerator for up to 3 days. Exchange the water every day.
Can I Freeze Tofu?
You can freeze any kind of tofu. Just chop the tofu into cubes, freeze them on a baking sheet, and throw them together in a freezer container once harden. Let them thawed out on the counter at least an hour before cooking, and squeeze out any extra moisture gently. It will have a firmer, chewier, and almost sponge-like texture. You can cook the tofu just as you would fresh tofu.
If you can't find aburaage (tofu pouch), you can easily fry up frozen tofu. They are great for hot pots or as toppings for udon noodle soups.
Delicious Recipes Using Tofu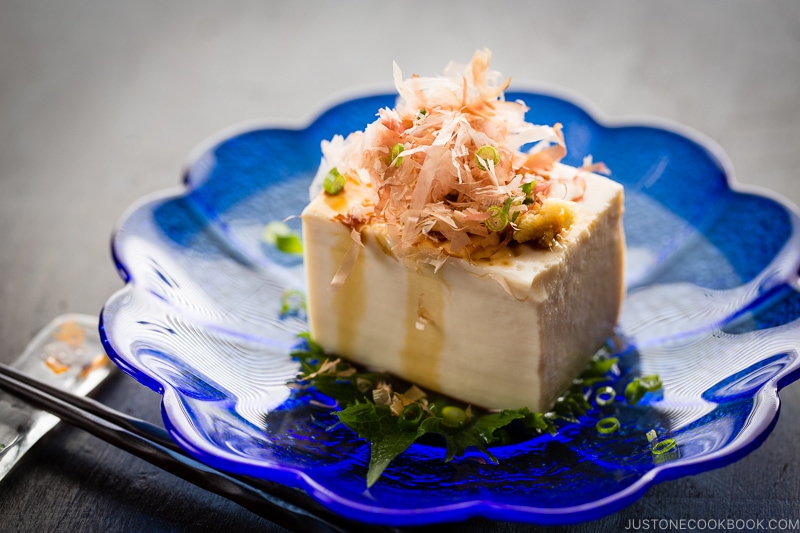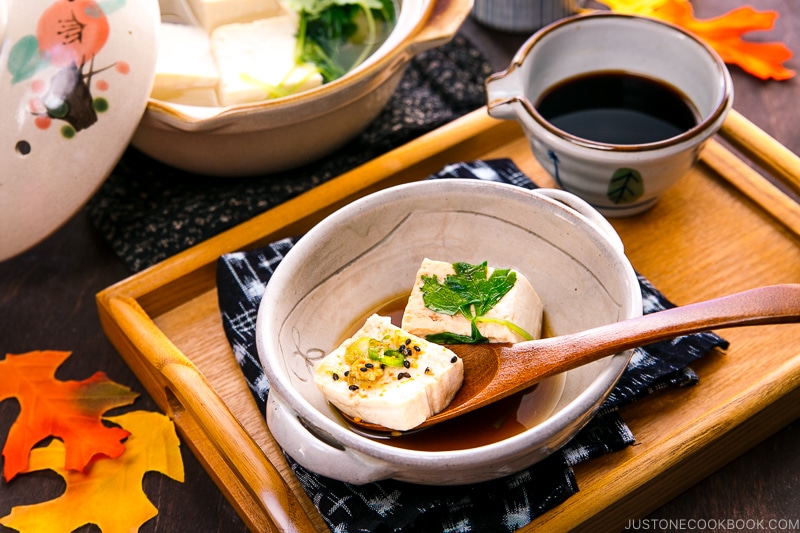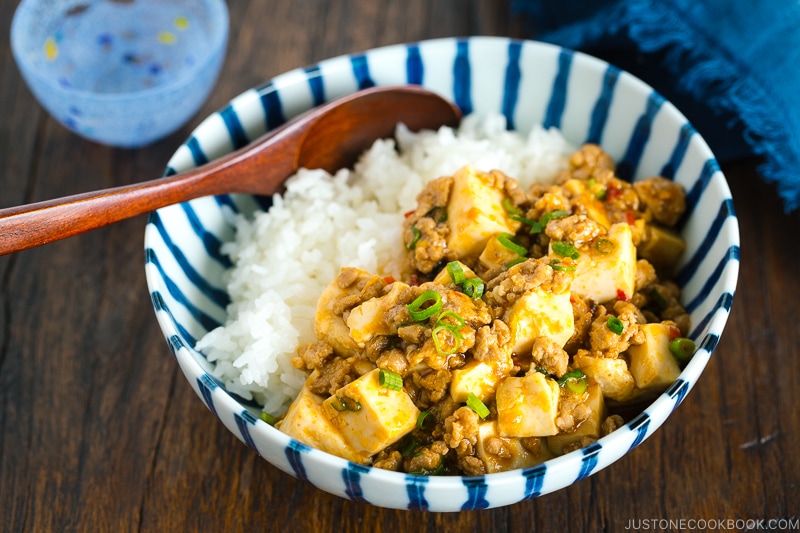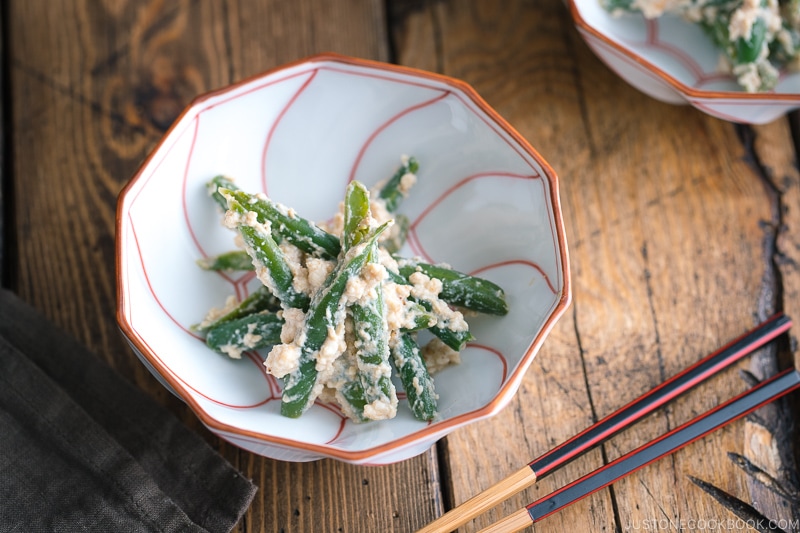 Green Bean Shiraae (Mashed Tofu Salad)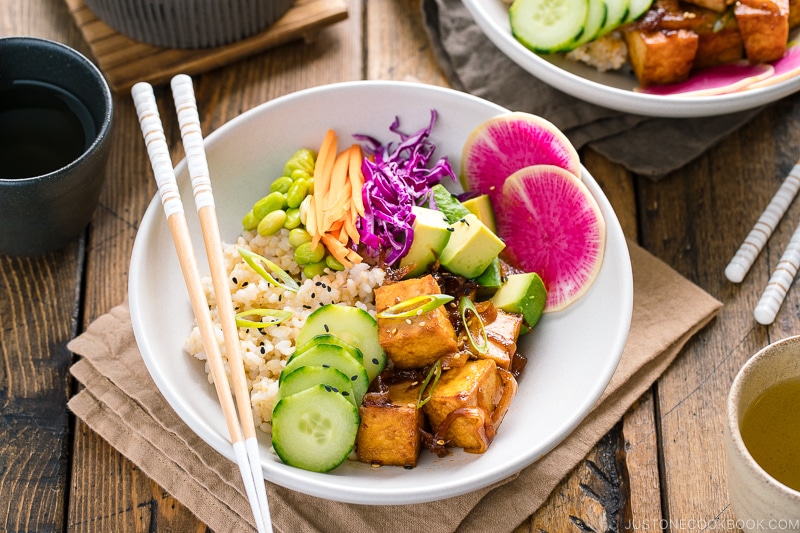 Where Can I Find Tofu?
Most US grocery stores carry at least one or two types of tofu, often in the refrigerated section with meat-substitute products, or in the produce section by the Asian vegetables.
Japanese and Asian grocery stores offer a wider option of tofu: flavored tofu, deep-fried tofu, egg tofu in addition to the regular ones. You'll also find various tofu products such as aburaage (tofu pouches), tofu skin, tofu noodles, fermented tofu, etc.
To Learn More About Tofu: