Our annual holiday gift guide is here! This year we include many favorite and thoughtful finds for WFH, cooking, learning, home improvements, and wellness that work for everyone on your list.
2020 has to be the most memorable year! Ready or not, we're now steering into the holiday season together. That means we'll make it to the brand new year. At Just One Cookbook, we are here to help you get a jumpstart on your shopping with our annual gift guide. You'll find a curated selection of the best holiday gifts that are practical, thoughtful, and special enough for everyone on your list.
We included many of our personal favorite items for WFH, cooking, wellness, self, and home improvements that meet the needs of today. We hope you find them useful. Happy gifting!
Holiday Gift Guide 2020 – Gift Ideas for Everyone on Your List!

Nami (Founder), California
After watching The Devil We Know on Netflix, we've been making a conscious effort by slowly switching out our non-stick frying pans with carbon steel frying pans. We haven't used any non-stick pans for more than half a year now. Now our carbon steel pans developed a naturally nonstick patina after an oil seasoning. I make eggs and stir-fries and the best crispy gyoza in this pan!
I was shocked when Mr. JOC told me about the price of the new garlic press he purchased. I refused to use it and continued to use my old garlic press but I secretly used it a few times when he was not looking, and I was sold! This is the one and only garlic press we need for the rest of our life!
Given the choice, my family prefers eating steamed rice cooked in a Kamadosan rice cooker (donabe). They can tell the difference right away! The rice comes out fluffy, tender, and perfect every single time. There's really no way other cookers can deliver such amazing results. You can also browse other donabe (earthenware pots) at Toiro Kitchen.
I have two Dutch ovens that I use often, and this 2.75-QT cast iron pot is great to make small sides like Nikujaga and to deep fry Korokke and Tonkatsu. I chose black so that the deep-frying oil mark won't show inside. After going through different pots for deep frying, I finalized this is my favorite go-to. The other pot that I use often is this 4.5-QT Dutch oven.
---
MR. JOC (Operations), California
We purchased our first Dyson vacuum 14 years ago and it's still working great. However, it's too heavy and troublesome to use for a quick clean. Dyson has made tremendous progress with the cordless vacuum for both suction power and battery life. Cleaning up has never been more convenient and fun. To save on your purchase, we recommend buying a refurbished v10 directly from Dyson.
With all the various sauces and marinades we're always testing, these fridge and freezer organizer have been a lifesaver in keeping our fridges organized.
Take the guesswork out of reverse searing steak, baking pork chop, roasting chicken, and deep frying with this handy Chef Alarm. Perfect cooking result every time!
---
Reese (Marketing Manager), Minnesota
Got a budding engineer at home? This makes the best gift! We bought this snap circuit kit for our son on his 3-year-old birthday last year, and it turned out to be the best STEM tool ever. It says it's for 8-year-old and above, but never underestimate your child! He learned quickly and was able to name all the various parts of the circuits and understood their functions right away. Just a few months ago (he's not yet 4), he started constructing his own simple projects without any supervision!
It's not easy to find a toy/ learning tool that sustains the interest of a child for a long time, but this snap circuit kit proves to be a solid one. Read the 5-star rating. For older kids, they also have this deluxe kit and arcade exploration kit. Both get 5 stars too!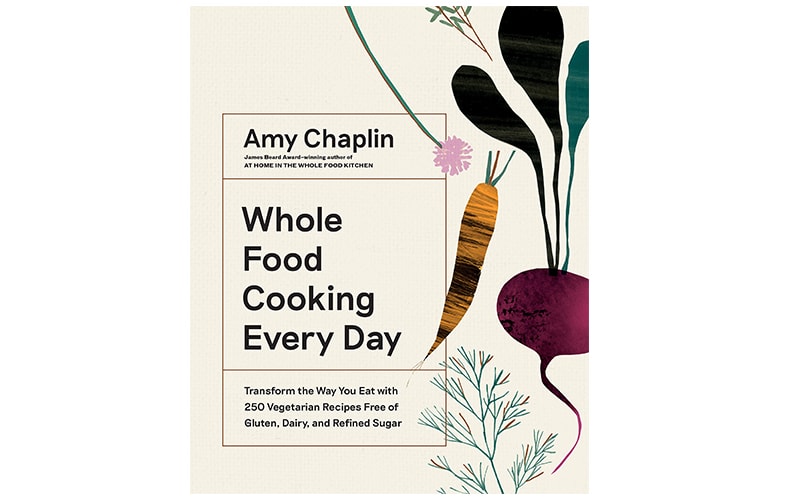 My family tries to embrace a more balanced, plant-based lifestyle, so this has been a great resource for me. As one of the most anticipated cookbooks of the year, Amy Chaplin makes healthy vegetarian cooking so much more effortless and exciting. A highly recommended cookbook to gift for any vegetarians, health-conscious, or cooking enthusiasts alike.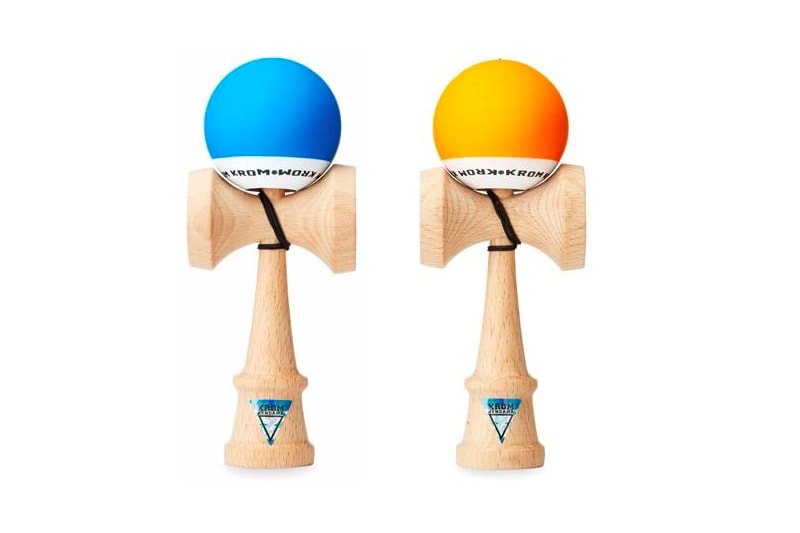 Believe it or not? Kendama is the biggest toy of the year! This traditional wooden toy is the Japanese version of the cup-and-ball game. It consists of a ken (sword), a pair of cups, and tama (ball) that are connected together by a length of a string.
Players bounce using their knees and pull the ball upward so that it may either be caught in one of the cups or land on the spike. It helps to get the kids off the screen and doesn't take up space! You can also bring it anywhere you go.
You can buy this beautiful Kendama on Amazon or from this online Kendama shop.
It's too easy to neglect your posture when you work from home. To help eliminate neck pain and shoulders ache, I bought myself this laptop stand and have to say it makes the perfect addition to the home office! It is sturdy, sleek, and gets the job done! Everyone seems to agree.
Board games always make a great stocking stuffer. It encourages bonding, analytical, and strategic thinking. This ultimate card game is fantastic for the whole family.
---
Morgan (Social Media Coordinator), Rhode Island
This is my absolute favorite skincare product for the winter! Nothing makes my hands feel better, or more protected, than this cream. Between the cold air in the Northeast and the amount of hand washing, I can't live without this stuff. It's also cruelty-free and natural!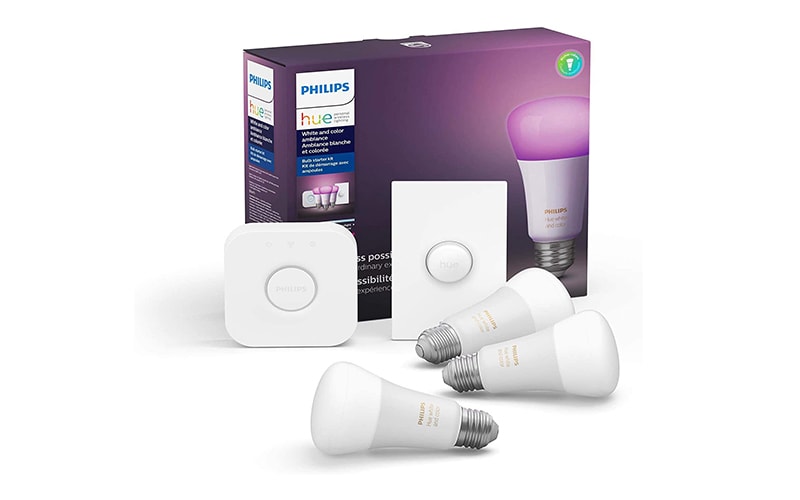 I never understood the big deal with smart bulbs until these made their way into our house! With thousands of potential color combinations, dimmable options, and more (they can be synced with your music!) these are a great addition to any room in your home.
Now that my husband and I are both working from home, I think we both appreciate the ability to slip on some noise-canceling headphones whenever we want to feel a little disconnected. These are also great for traveling!
How cute is this? I absolutely love my (rapidly growing) collection of Nordic Ware bundt pans and would never be disappointed with getting another one!
---
Naomi (Reader Support), California
I love this scale! It's simple, compact, and weighs up to 11.24 lbs (5100 grams) with precise graduations of 0.05 oz (1 gram). One of Nami's favorite kitchen tools too!
This is a perfect item to enjoy during this difficult time. Coloring is not just for kids, but also an ideal relaxation for adults as well. The flexible fiber brush tip and extra-fine tip in one marker allow you to create medium or bold strokes by changing brush pressure and experience fine strokes with extra fine tip. It comes in 56 different and vibrant colors!
This is a Japanese brand and works great for everyone's needs. Our family loves this backpack, especially my kids. It opens up like a doctor's bag, so it's easy to see the inside and works like your filing cabinet at home. When you are ready to go to school, you just need to zip it up! It is very sturdy, comfortable, and different color choices and sizes for everyone.
---
Kayoko (Contributing Writer), Tokyo, Japan
Environmentally conscious and sustainable brands are on the rise, but are they also comfy and stylish? Rothy's, the SF-based company that makes shoes out of recycled plastic bottles has had a cult following! The shoes come in various colors and styles, are machine washable, and are light on your feet. I'm dearly attached to my pairs of The Flat in Scooter Red, The Point in Black,  and The Loafer in Navy.
If you're seeking stylish and functional bags with pockets so you don't carry around a disorganized mess, check out Lo&Sons. The company, owned by a mother and two sons, has a wide range of women's and men's bags, from travel to the gym to the everyday. Plus, some of their materials are sourced from recycled materials. The Pearl is the perfect size to carry the essentials, is convertible from cross shoulder bag to clutch, and comes in various colors.
Think eye masks are just for naps on airplanes or for midday naps? Nope, eye masks are great for all sleep! A friend highly recommended wearing a mask to bed, describing it as "a blanket for your eyes" and I too, am a believer. The warmth around your eyes will soothe and lull you to sleep.
---
Seimi (Copy Editor), New York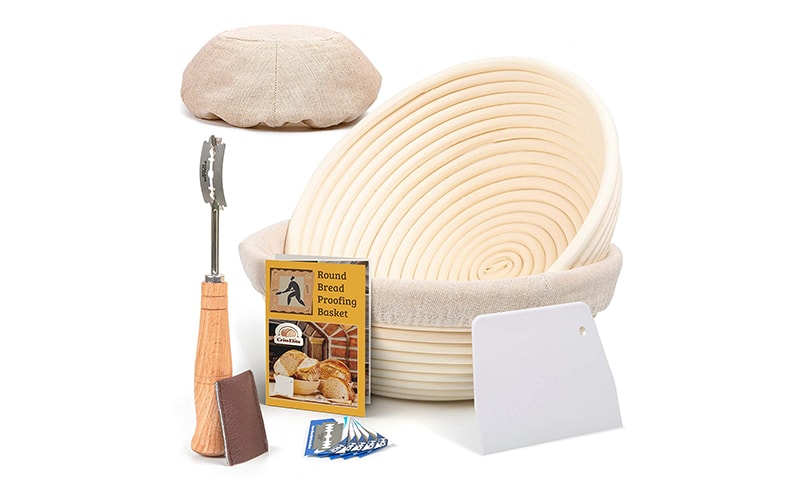 Like many people in the last several months, I tapped back into my love of baking: cakes, bread (this banana bread included!), and rolls. Something new that I quickly became obsessed with is making sourdough after a friend of mine gifted me some starter. I didn't have any of the "official" sourdough equipment in the beginning, but if you love the process of fermenting, kneading, and baking a perfectly golden, round loaf of bread, then having the essential tools make all the difference.

I try to make a conscious effort to reduce my plastic use when possible, which can be tricky especially in the kitchen. I've tried some silicone bags in the past (great option, too!), but I really love these reusable food wraps because they're not only ethically made, they work great to mold around the shapes of bowls (perfect for leftovers), storing cheese, wrapping fruit, etc. (The antibacterial properties of the beeswax and jojoba oil in these bags help keep food fresh, and these are so easy to clean.) Bonus: The maker, Bee's Wrap, also partners with the Bee Cause Project, which helps protect our beloved honey bees. 🙂
For all your obento dreams! I love the modern, playful look of these bento boxes. They are made in collaboration with Takenaka, a Japanese company famous for their bento boxes since 1925. These are made in Japan (in my mom's hometown of Ishikawa) from 100% PET bottles, and they're  BPA/lead-free and microwave, freezer, and dishwasher safe. It's a perfect gift for anyone who wants to dive into the art of making obento. I may have to get another one for myself, too…
Nami has a comprehensive guide on bento making if you wish to learn more.

Bring on the new year! These calendars are more than just a place to keep track of your important dates, each month is a work of art (literally), featuring winners of Slowdown Studio's 2020 Art Competition.

It's always good to have portable, cute bags, right? I love that these come in different sizes–great for storing cords, toiletries, skincare, or anything else you want to bring on-the-go.
---
Richard (Video Editor for Social Media), California
I'm so glad that my wife and I have had this during the quarantine. The net clamps (gently) to your dining room table or similar and, voila, instant ping pong table. We play on a table that we slide into the middle of our living room. It's probably about 2/3rds the size of a huge regulation table, but no matter. So far we have enjoyed about 300 full matches all recorded in a notebook. The paddles, net, and other included gear are good quality.
I check in with the Calm app in the morning with my coffee before I do anything involving work, looking at a computer, or hearing any news. Calm offers courses, guided meditation, timed meditation, and seminars that could be about meditation, mindfulness, sleep, self-esteem, or working through anxiety. Durations run from as short as 5 minutes to as long as 90 minutes and there are many multi-part courses some of which hosted by people like LeBron James, Matthew McConaughey, and Kate Winslet. They are well-produced, and I look forward to checking in with Calm every morning and have completed 308 different sessions and 89 of them consecutively as of today.
Available at App Store. Free trial/ $69.99 yearly/ free through Kaiser and other health providers.
I love learning new languages but ran into the stumbling block of where to take classes as a working adult. Once I started using DuoLingo (which also specializes in endangered languages such as Navajo and Esperanto), I couldn't stop talking about it with friends and family. Initially, I started learning Hawaiian ('Olelo Hawai'i) for a trip that was canceled due to Covid, then Latin out of curiosity (Me bene habeo!), and finally Spanish out of a deep need to connect with my fellow Californians and other Spanish speaking peoples of the world. The interface is fun and I feel like I've learned a lot over 249 consecutive days. ¡Qué divertido!
---
Kylie (Intern), California
I have been using these headphones for over a year now, and they've been a fantastic product. I've found them comfortable to wear while still providing great listening quality. They're wonderful for blocking out background noise, something that has been proven invaluable in the current time of never-ending Zoom meetings.
This autobiographical novel by Paul Kalanithi is a deeply emotional book, beautifully written, and riddled with wisdom. A friend recently recommended the book, and I haven't been able to stop recommending it since. A must-read for sure!
Whether it be meat, eggs, or yogurt — get them all perfectly cooked using this Sous Vide Cooker Thermal Immersion Circulator. My family has been using this cooker for many years and have always been satisfied with the results; we especially love to make yogurt for snacking.

We hope you enjoyed our holiday gift list! What types of gift recommendations would you like to see more from us? Leave a comment below and let us know!
More Holiday Gift Guides