From chicken teriyaki to yakitori to chicken katsu, here are our best Japanese chicken recipes – approved by kids and adults alike. With so many delicious options, you're sure to find something you'll want to make for dinner tonight.
When comes to weeknight dinners, chicken is always the ingredient that comes to mind. In my household, we have chicken dinner at least once a week. They are always dependable and crowd-pleasing. Here, I've pulled together a list of Japanese chicken recipes that have been thoroughly approved by our readers and my family, including my two self-acclaimed food critic kiddos.
With easy ingredients and fail-proof methods, each of these recipes is the workhorse of Japanese home cooks. You'll find sweet and sour chicken meatballs, teriyaki chicken, butter shoyu chicken, crispy bite-size karaage fried chicken and more on the menu. I hope they will be your favorites too!
18 Best

Japanese Chicken Recipes

for Dinner Tonight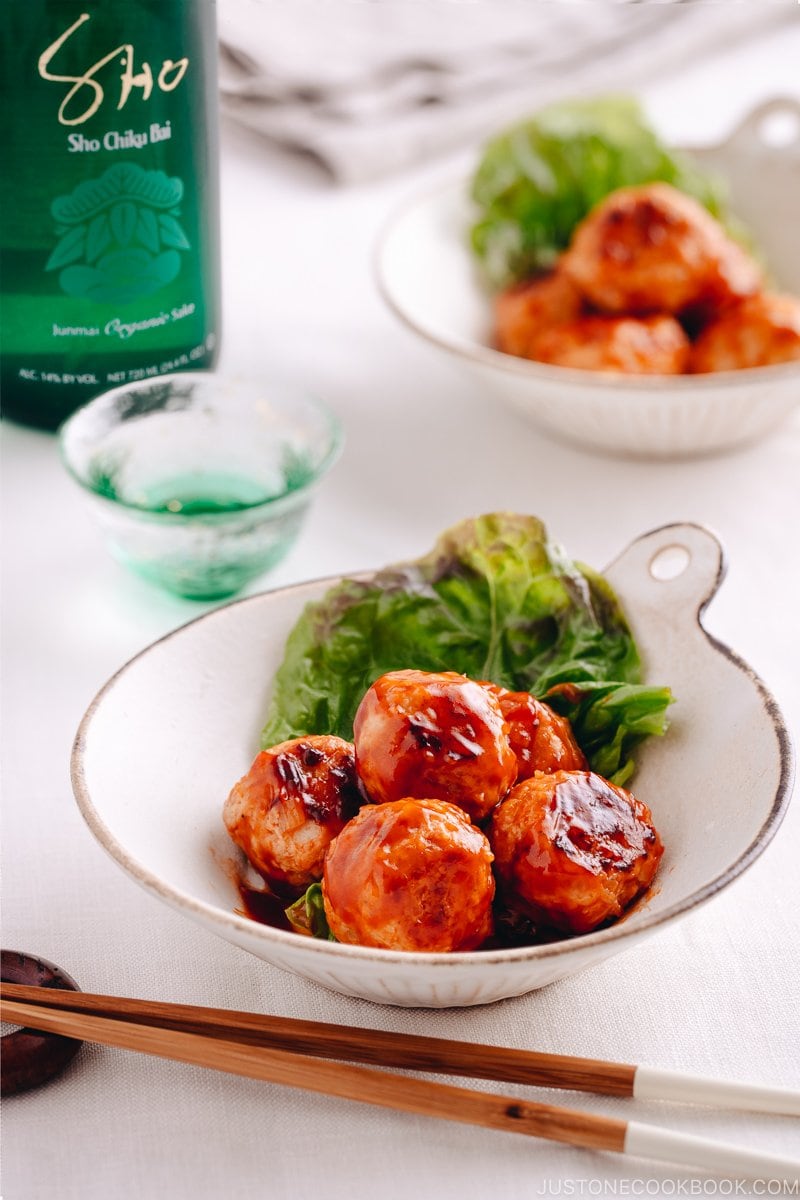 You can always count on meatballs when you need a winning dinner recipe that will please every palate. What makes this chicken recipe stands out is its irresistibly sweet and sour sauce. It goes so well with steamed rice or noodles like slippery udon. To save time, feel free to make extra for freezing and reach for it during an emergency meal.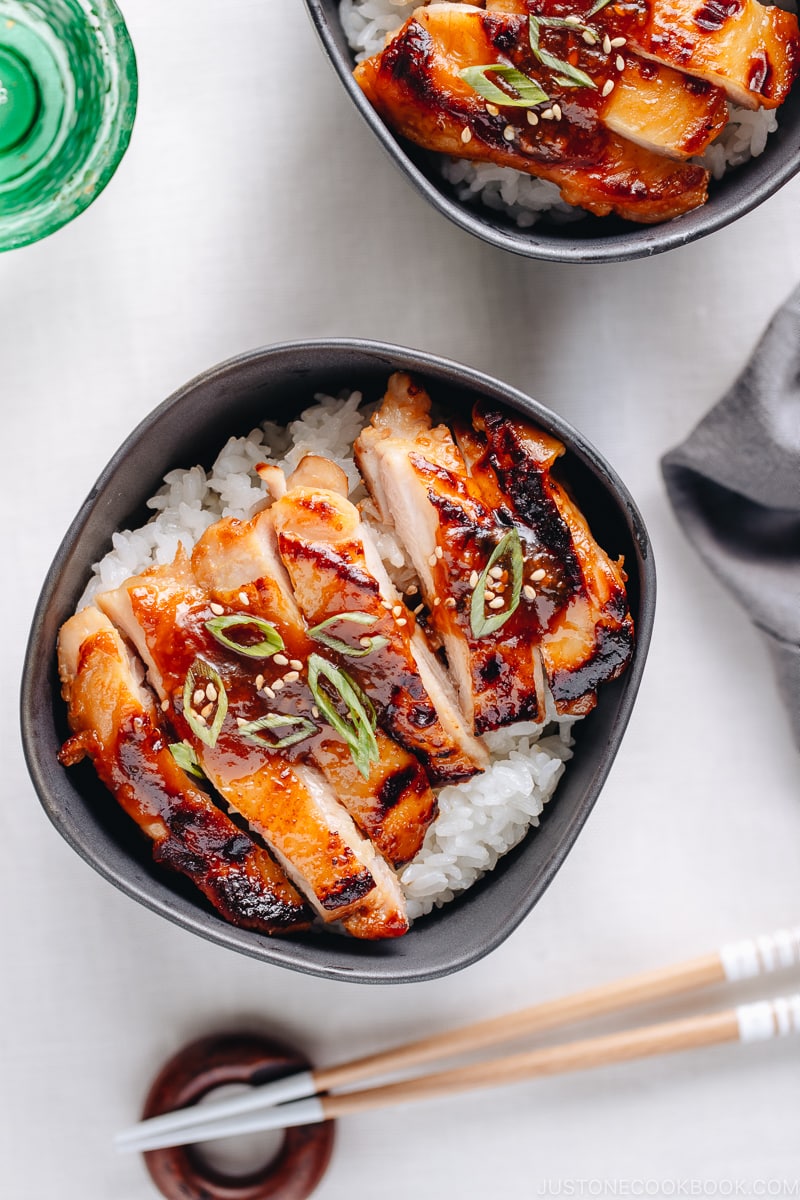 This Miso Chicken is one of the most popular chicken recipes among our readers! Marinated in a homemade all-purpose miso sauce and pan-fried till crispy, you'll get chicken so moist and flavorful that you'd want to make it regularly.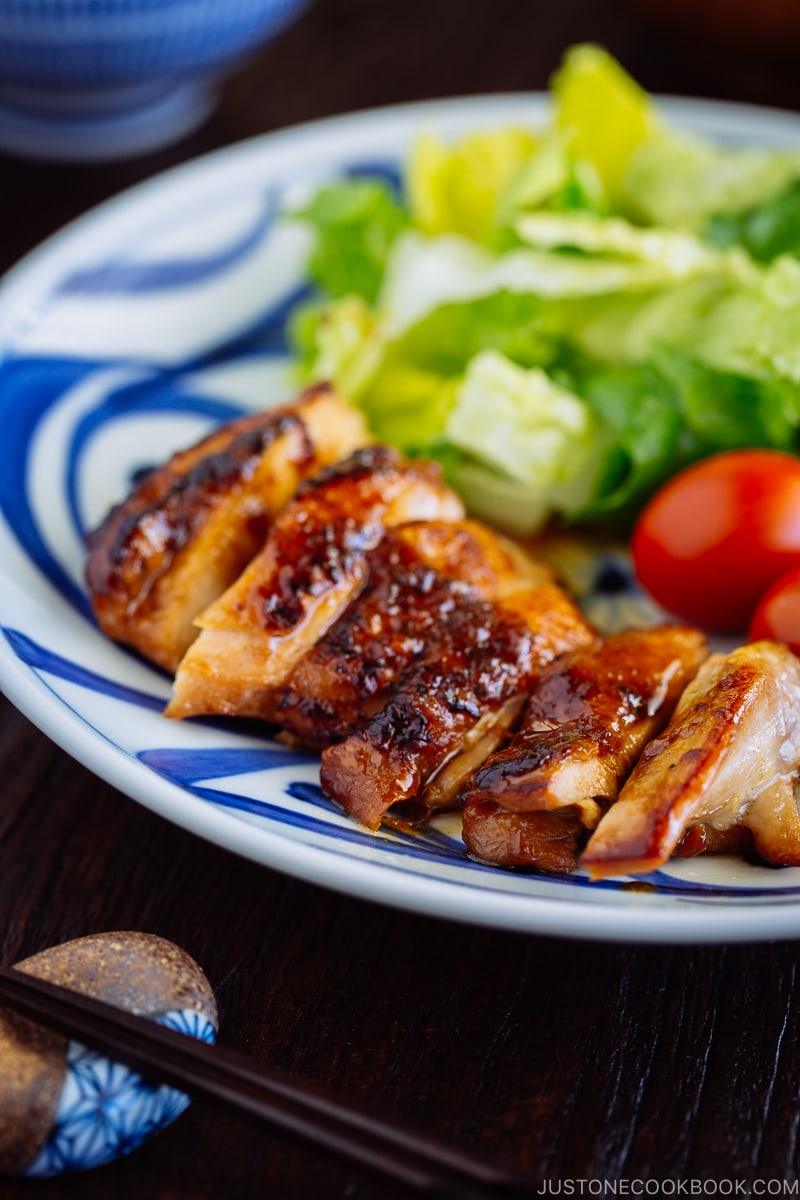 Chicken teriyaki doesn't require any introduction since every household outside of Japan is also making the famous chicken dish for dinner. But if you've been using the bottled teriyaki sauce, it's time to ditch it for an easy homemade sauce. My recipe shows you how to prepare the classic Chicken Teriyaki in the authentic Japanese cooking method. Not only it tastes better, but you'd also be surprised how easy it is to make your own sauce!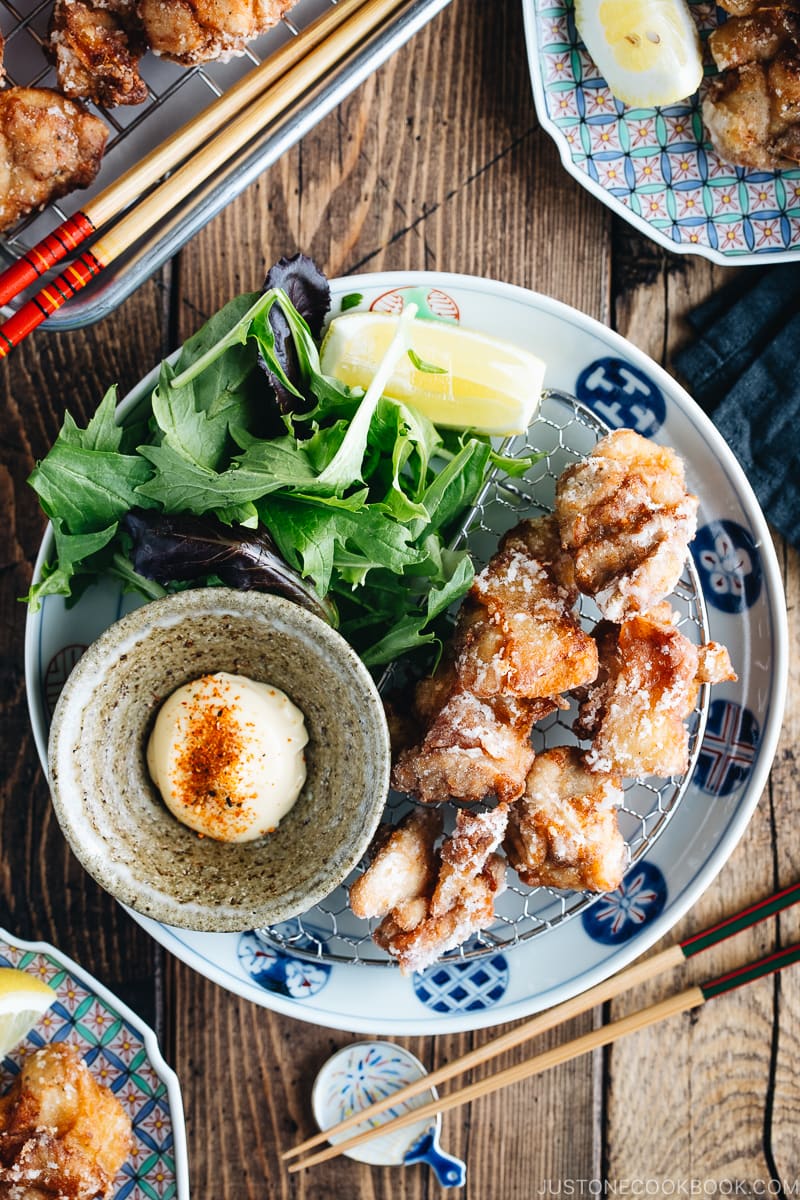 Karaage is a very popular home cook dish in Japanese. Because they are cut in bite-size pieces, it makes deep frying so much easier. Thanks to the potato starch, the chicken is fried to perfection with a crisp texture on the outside and super juicy and tender on the inside. It's so good that you may want to fry up extra pieces for your bento lunch box.
Consider this a Japanese version of chicken schnitzel. We use panko breadcrumbs for a lighter yet ultra-crispy exterior, and drizzle the chicken cutlet in tonkatsu sauce. Serve it with a simple salad or in a rice bowl!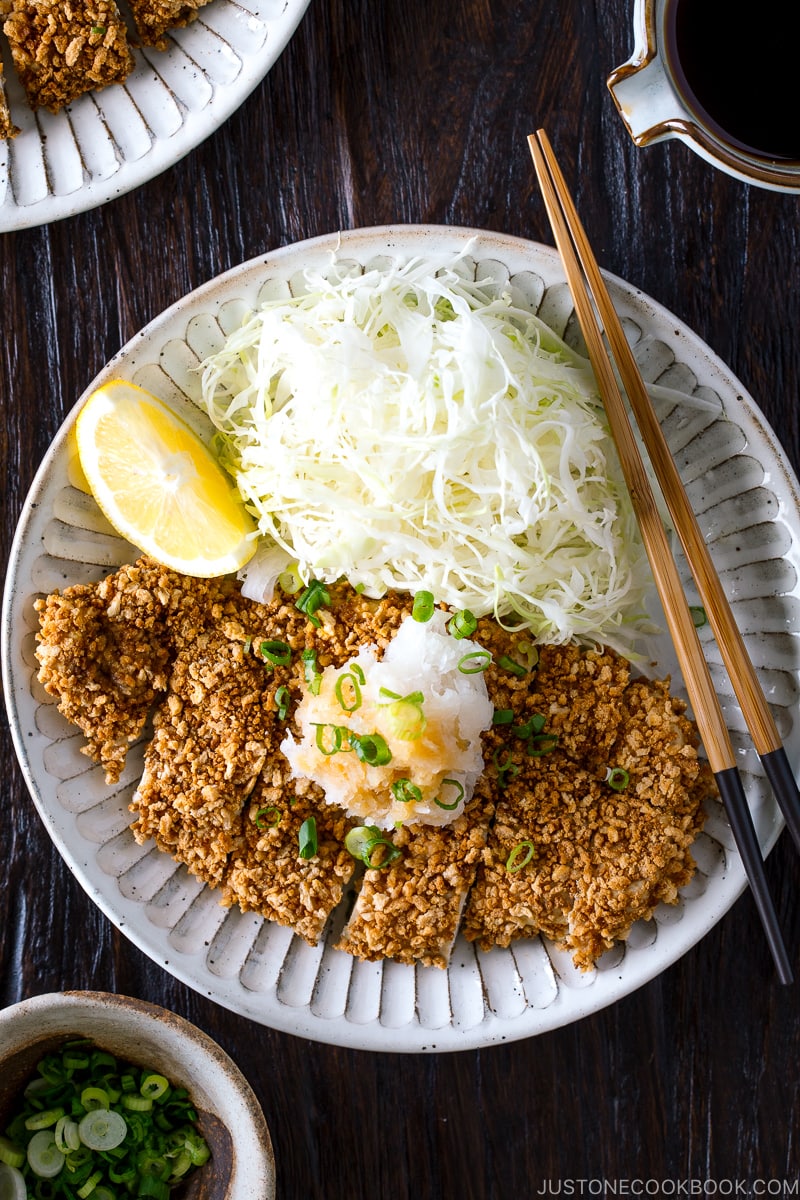 This gluten-free chicken katsu is coated with panko made with rice flour that yields a really crunchy texture. It is also oven-baked, which makes a healthier option than the original deep-fried katsu. Serve with homemade ponzu and grated daikon, it is easily a favorite chicken recipe you want to make frequently.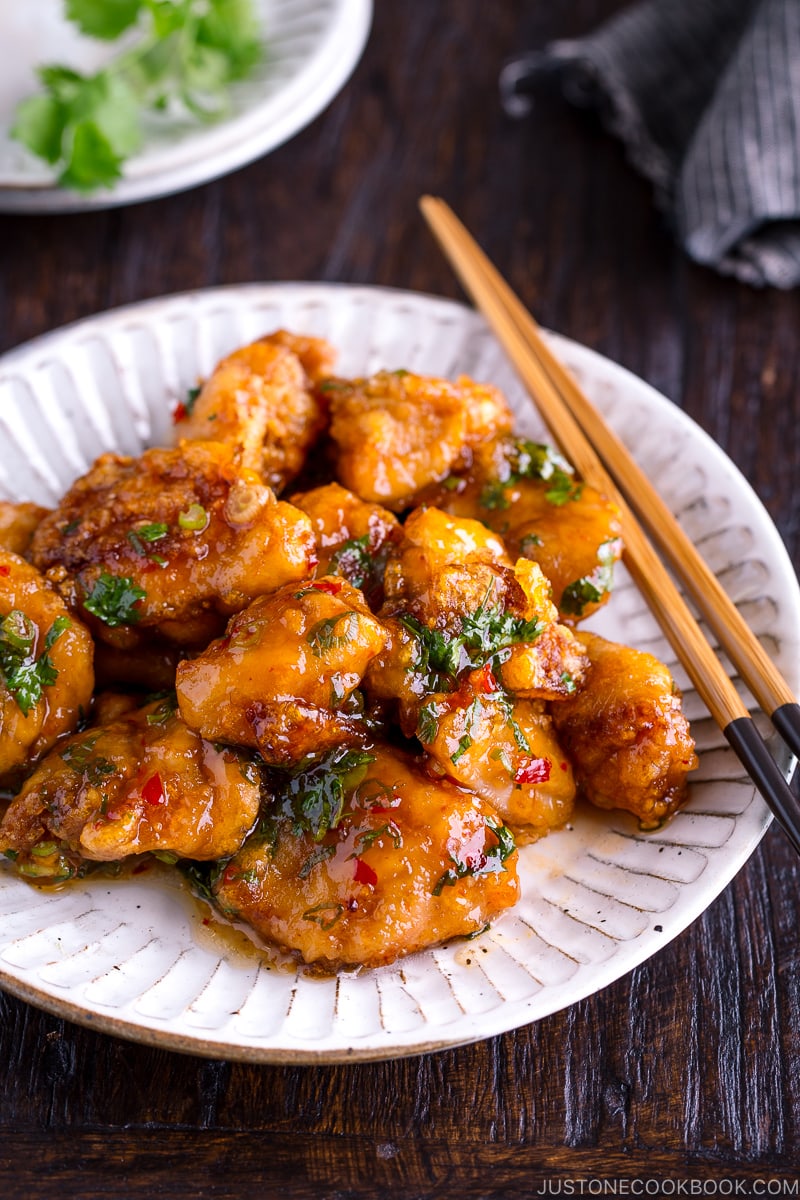 Coated in a delightful sweet chili sauce, you'd be smitten by this sweet and spicy version of Japanese fried chicken. No take-out dinner can beat a homemade chicken dinner like this!
Oyakodon is cooked in one pan where onions, chicken, and egg are simmered in a dashi-based sauce. It is then poured over a bowl of fluffy steamed rice. Simple, delicious, and utterly comforting, this is the kind of one-bowl meal you can cook in less than 30 minutes!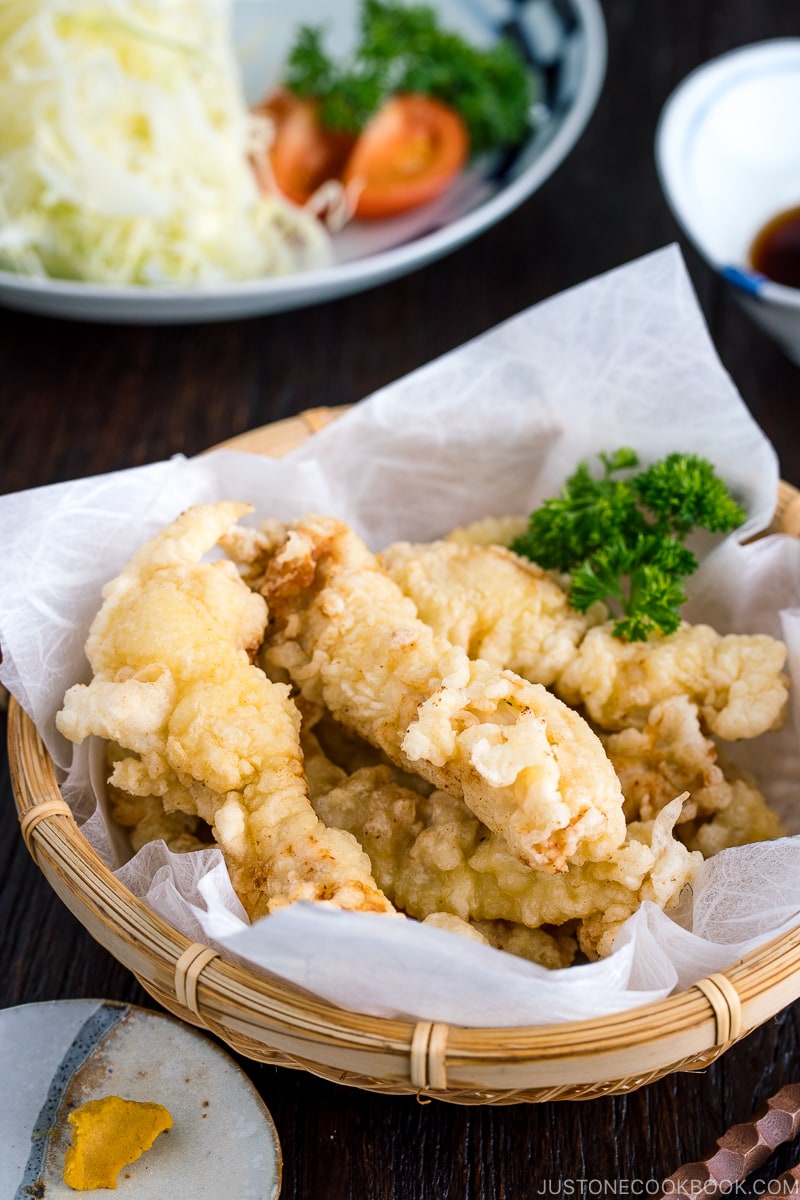 While chicken is not a common ingredient for tempura, it is actually a regional favorite in Oita Prefecture of Kyushu region in Japan. Thanks to the tempura batter, you can use chicken breast for this recipe. The meat stays juicy and tender inside while the batter stays crispy and fluffy. It makes such a special treat on a weekend dinner!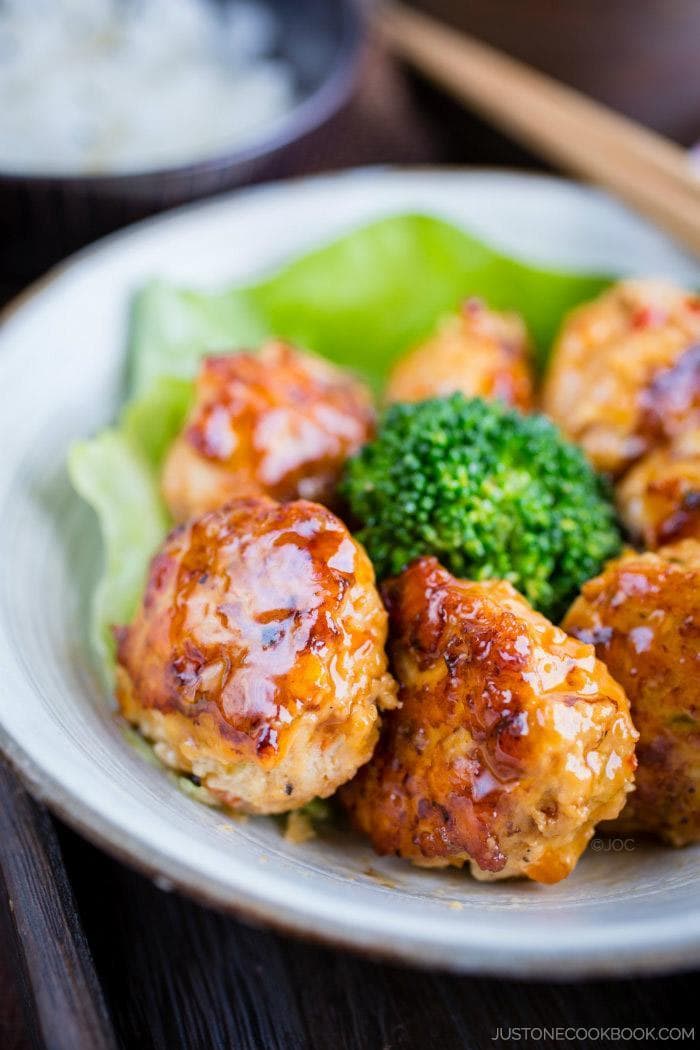 These Teriyaki Chicken Meatballs are so juicy and fluffy, and my kids love them! The savory homemade teriyaki sauce adds a whole layer of deliciousness to the meatballs.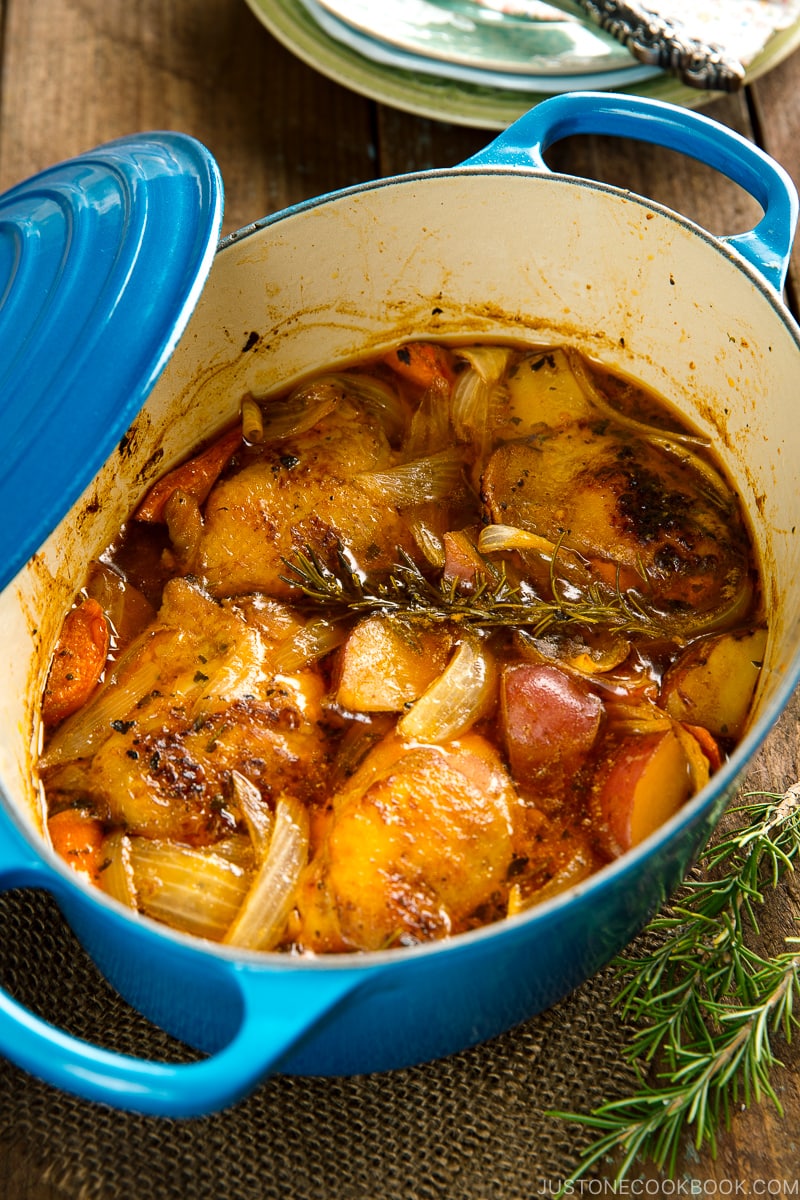 On cooler days, this Braised Herb Chicken is exactly what you need for a chicken dinner. In this recipe, chicken thighs are simmered in a white wine and herb broth with chunks of potatoes and carrots. It's incredibly flavorful and elegant enough for your holiday table.
Glazed with a simple soy-butter sauce, this Butter Shoyu Chicken will easily win your family's heart! 30 minutes is what you need to dish up a chicken dish that is big on flavor.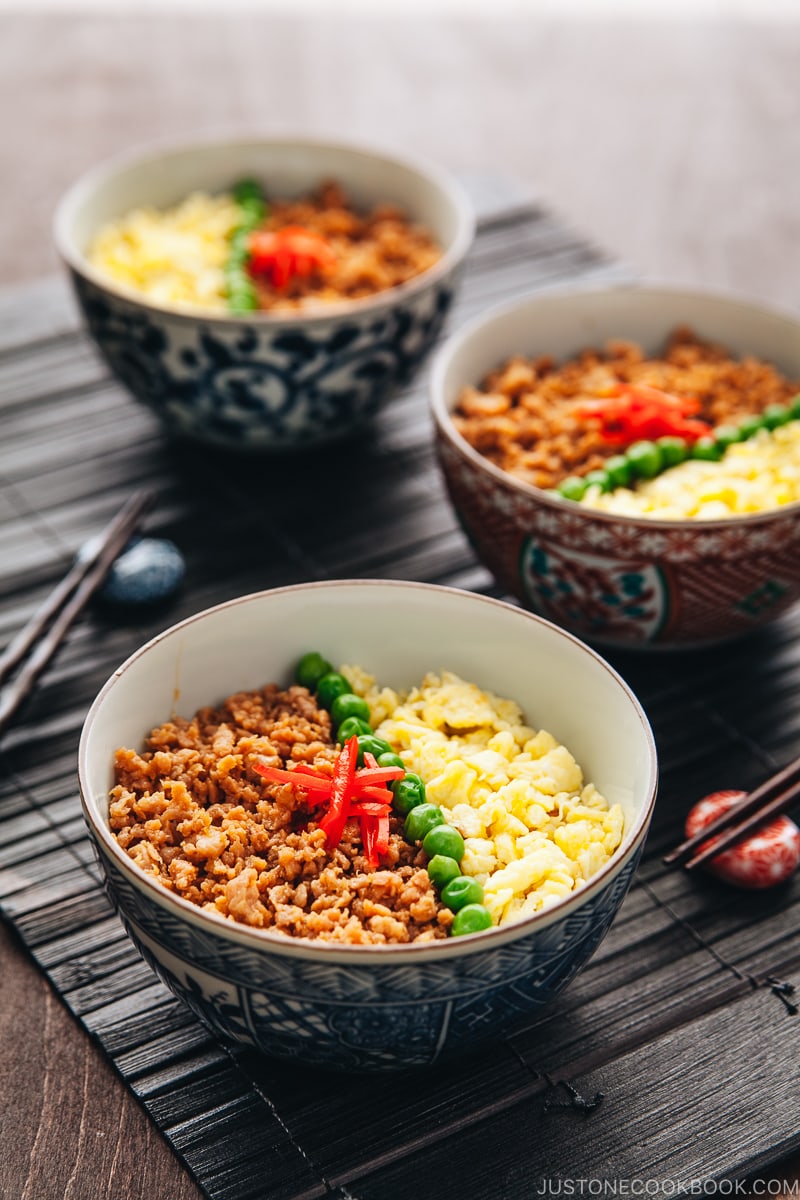 This colorful rice bowl follows the grain-protein-veggie formula – featuring ground chicken, scrambled eggs and sweet peas atop of fluffy rice. It's almost a no-brainer but highly dependable. If you have the rice cooked in a rice cooker in advance, everything else comes together so quickly that you'd happy that you make dinner at home instead of taking out.
Rooted in Chinese cuisine, this Japanese-style Sweet and Sour Chicken recipe use black rice vinegar in the sauce to create a deep, malty savory flavor. There's plenty of root vegetables for texture and nutrients too. Complete the meal with steamed rice and a side of soup.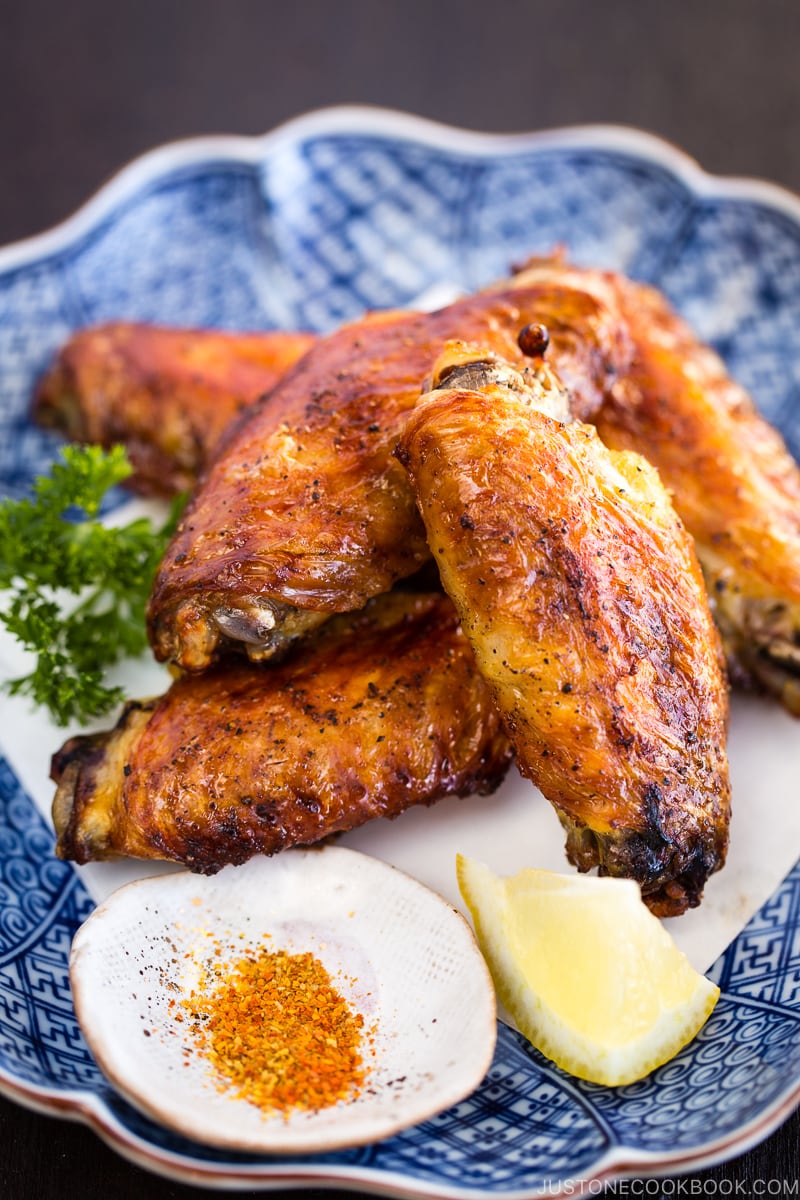 Wings are a favorite for parties and game day, but I like to serve them on Friday night family dinners too. They are economical, fun, and so easy to make. Can you believe you only need salt, sake, and black pepper to make these Salted Chicken Wings?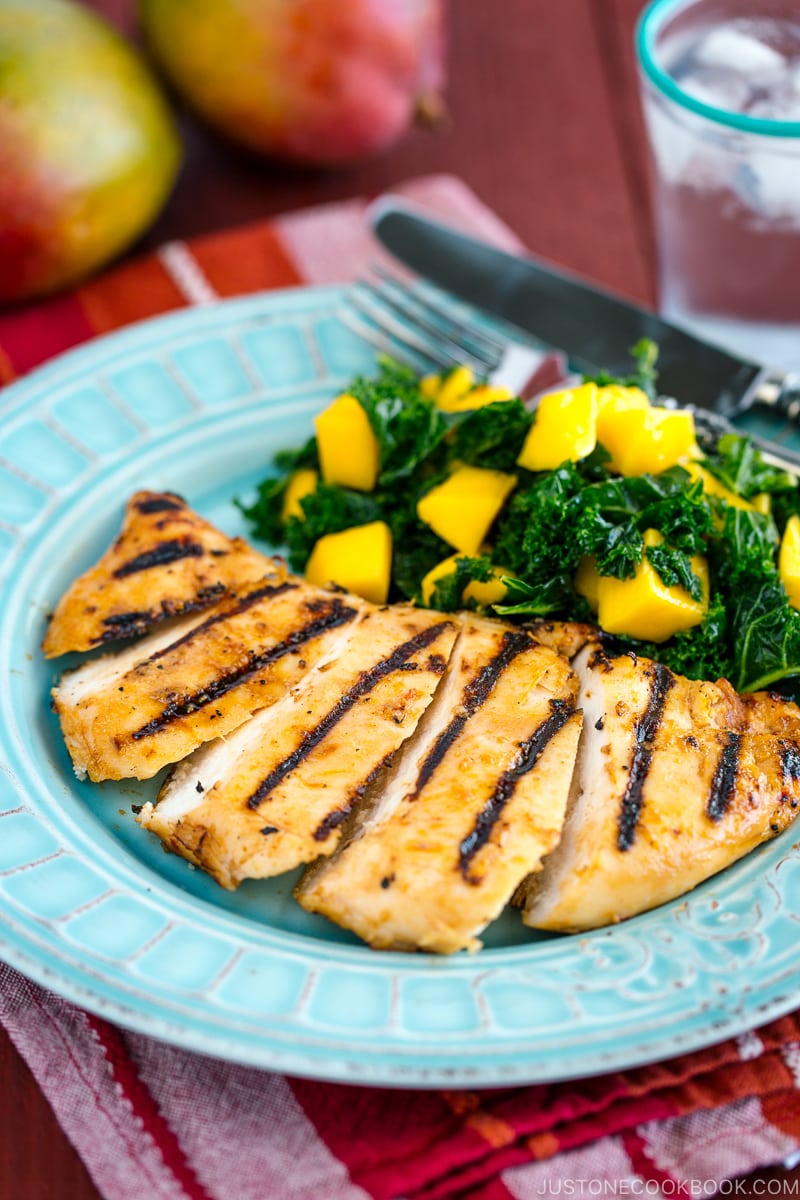 Grilled chicken breast can get pretty dry and flat in flavor, but not this Grilled Miso Chicken! The chicken gets its bold flavor from the ginger miso marinade that packs a lot of punch from miso, chili paste, and aromatics. Enjoy with a side of healthy green salad, and you'd agree that dinner at home is much more satisfying than eating out.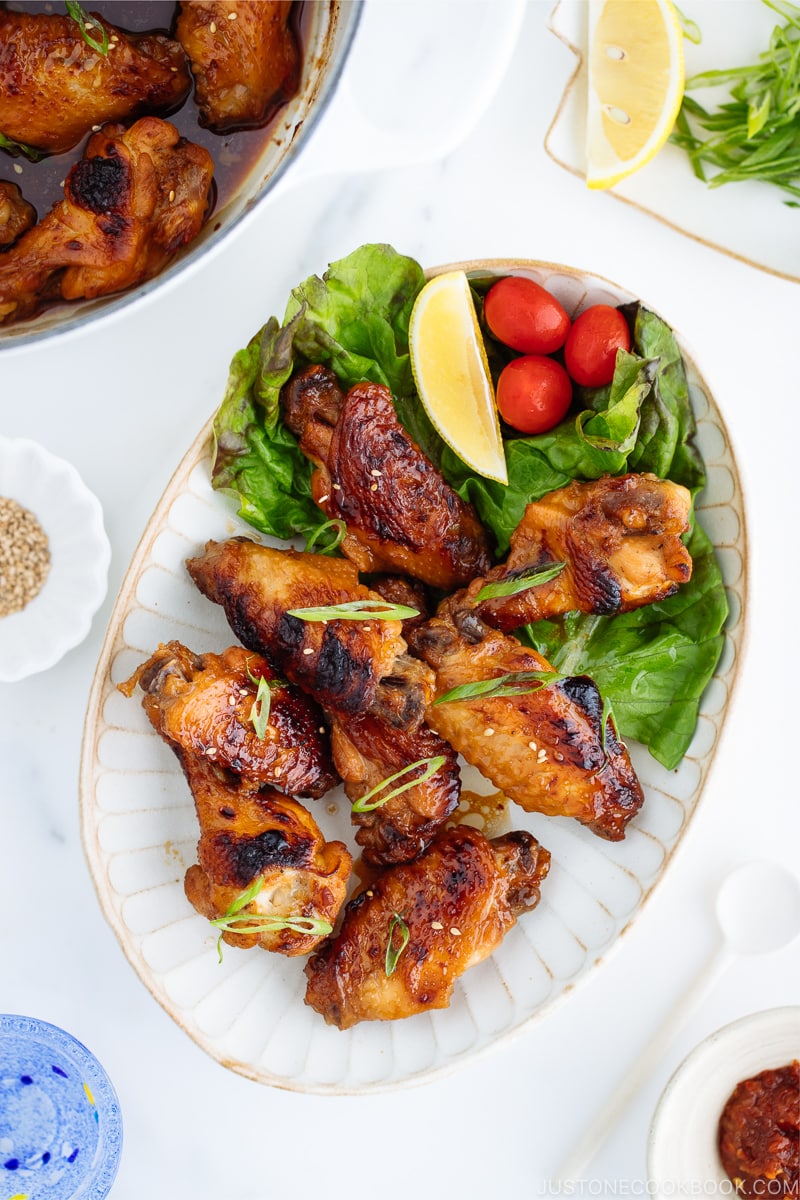 Cooked in one pot and finished up in the broiler to get the perfect char, these Teriyaki Wings are finger-licking delicious! They are unbelievably easy to make too. Once tried, they will be loved and cooked many times.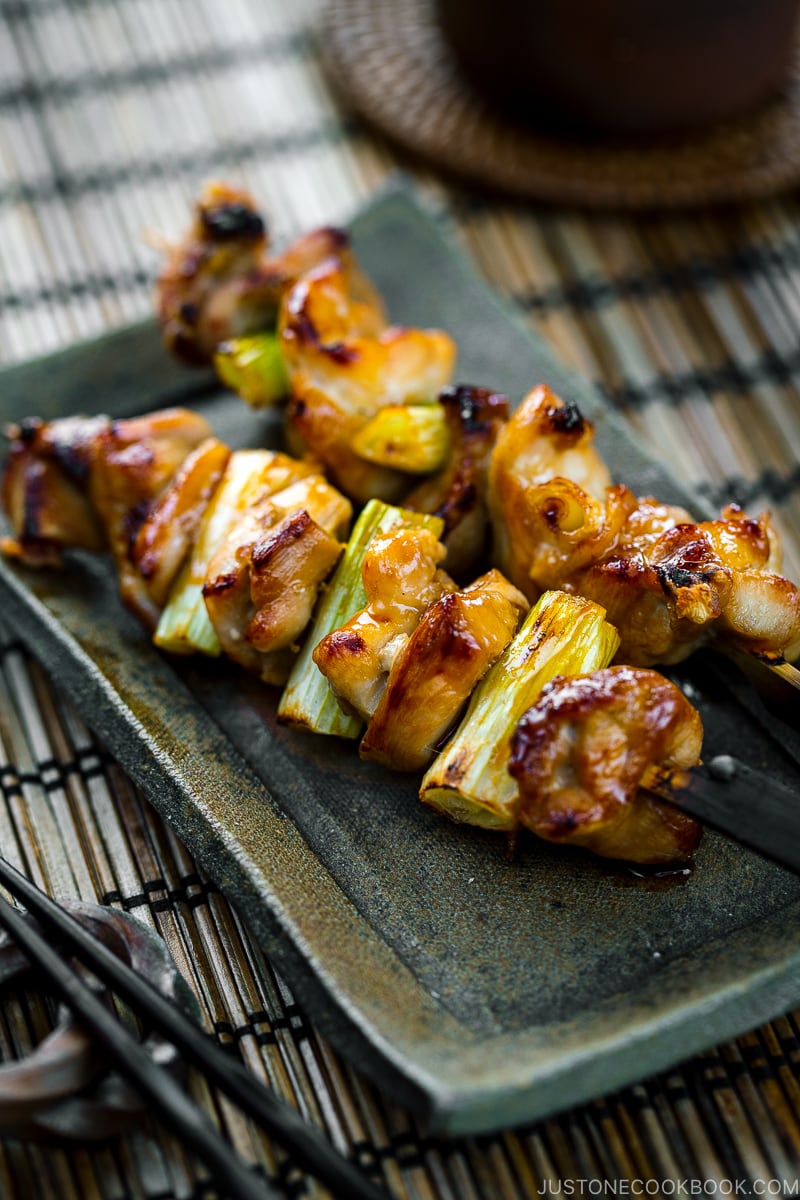 Glazed in a homemade sauce, these Japanese chicken skewers are hard to resist. You'd love this simple Yakitori recipe with delicious savory-sweet sauce! It's great for grilling outdoor or under the broiler.

More Delicious Chicken Recipes?
I hope you enjoy making these chicken recipes. Browse here for more recipes and ideas!
Wish to learn more about Japanese cooking? Sign up for our free newsletter to receive cooking tips & recipe updates! And stay in touch with me on Facebook, Pinterest, YouTube, and Instagram.