You can never go wrong with a good old plate of wok charred fried rice! It doesn't matter if it's chicken, shrimp, kimchi, or tofu— it all holds equal potential. These 8 amazing fried rice recipes are exactly what you need. 
Fried rice is the ultimate weeknight meal miracle. All you need is leftover rice, eggs, and whatever you already have on hand. Once you crank up the pan or wok, everything comes together in a flash! It's simple and humble food, but it's the details of the process that transforms everyday pantry ingredients into something incredible.
Here is a collection of our delicious fried rice recipes that are perfect for an easy weeknight meal. They are family-friendly but satisfying enough to be served on its own. In each recipe, you'll also find tips and techniques on how to cook perfect fried rice that is tastier than takeout. So don't miss out on those.
What's more? Fried rice really can be great for dinner, lunch, or breakfast!
8 Fried Rice Recipes for Easy Weeknight Meals!
This basic Japanese fried rice (yakimeshi) is all about utilizing the pantry ingredients. You can rely on the flexible template and hustle up a satisfying meal that suits your needs.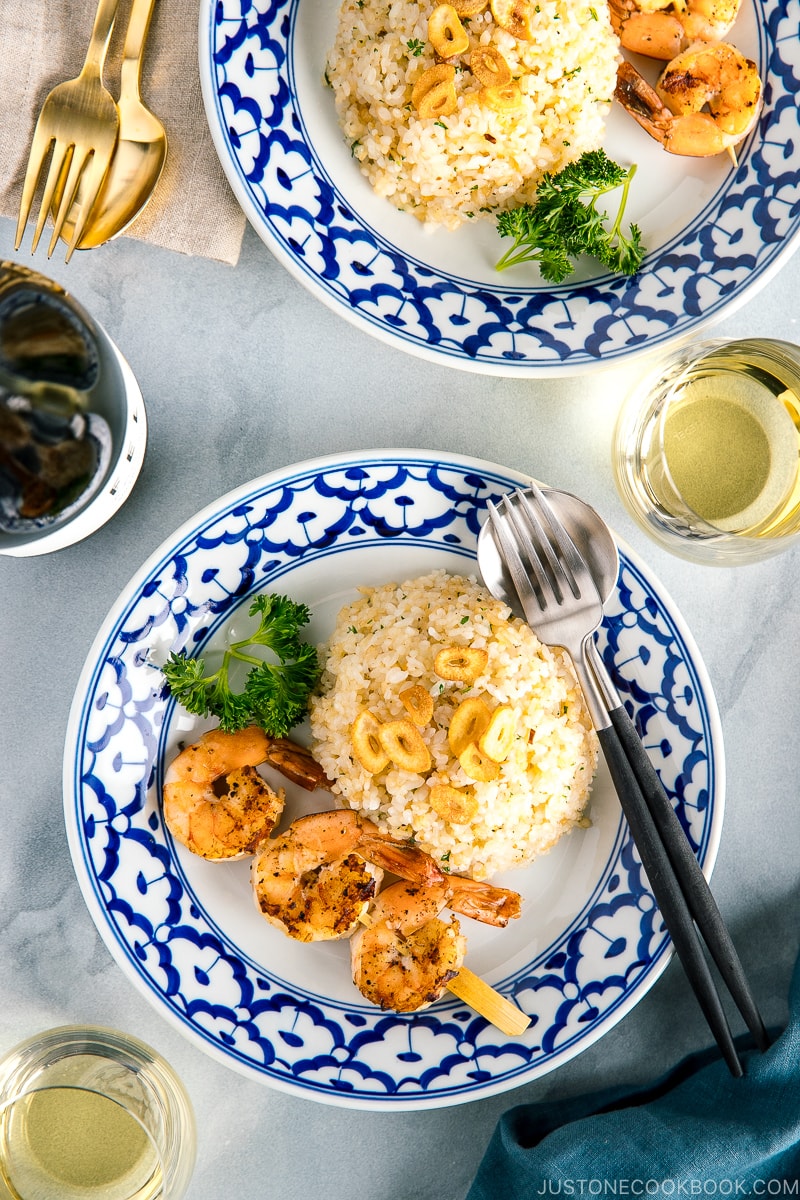 Garlicky and buttery, this Japanese Garlic Fried Rice topped with garlic chips is perfect even for a Friday date night! Serve it with succulent grilled shrimp, miso soup, and a glass of your favorite wine.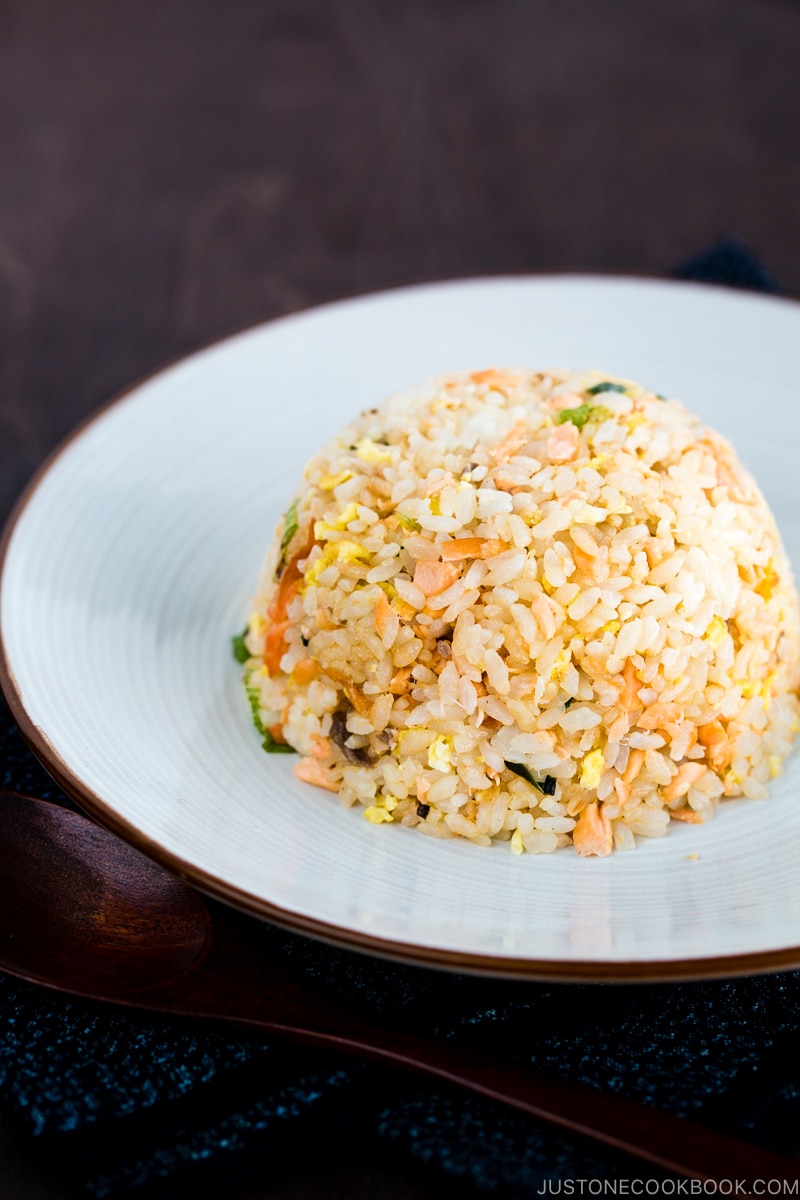 If you have any salted salmon or baked salmon from leftover dinner, turn it into a delicious fried rice dish the next day! Plenty of flavor to a meal in under 30 minutes.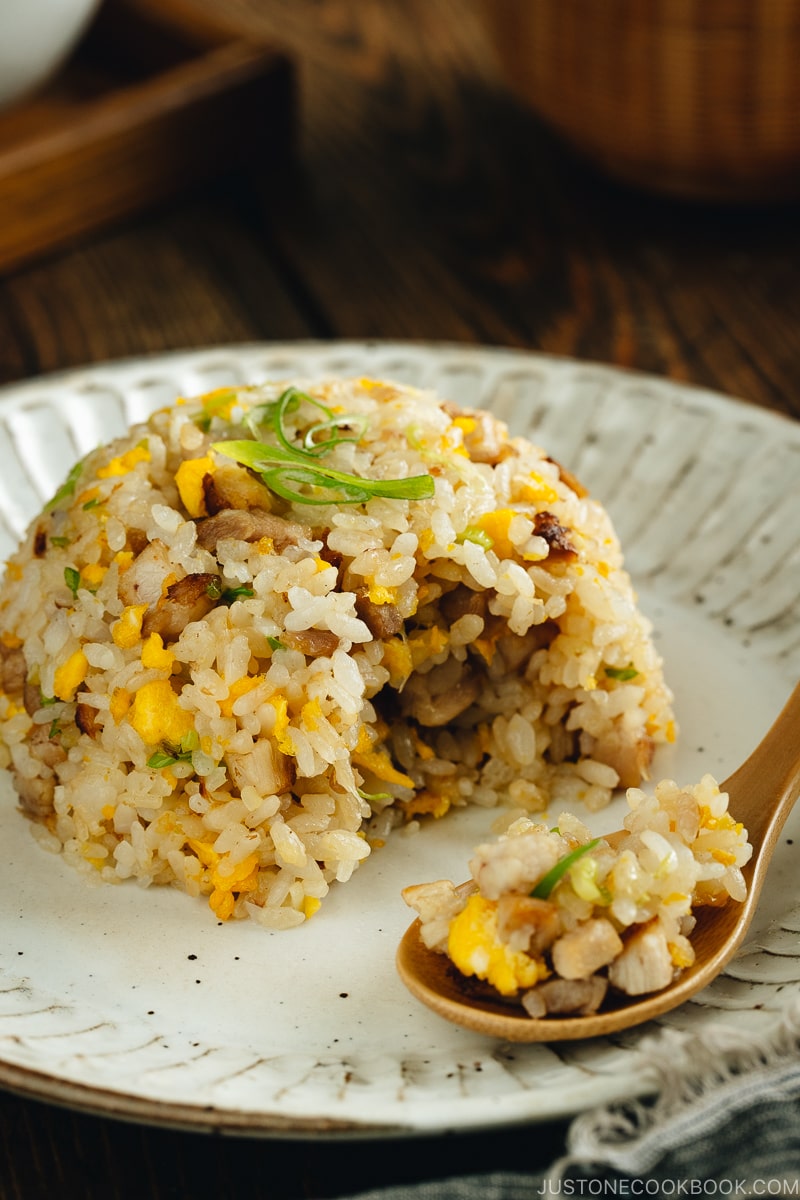 Homemade chashu is what sets this luxurious fried rice apart from the others. You can taste the umami flavor and toothsome texture of chashu in every bite.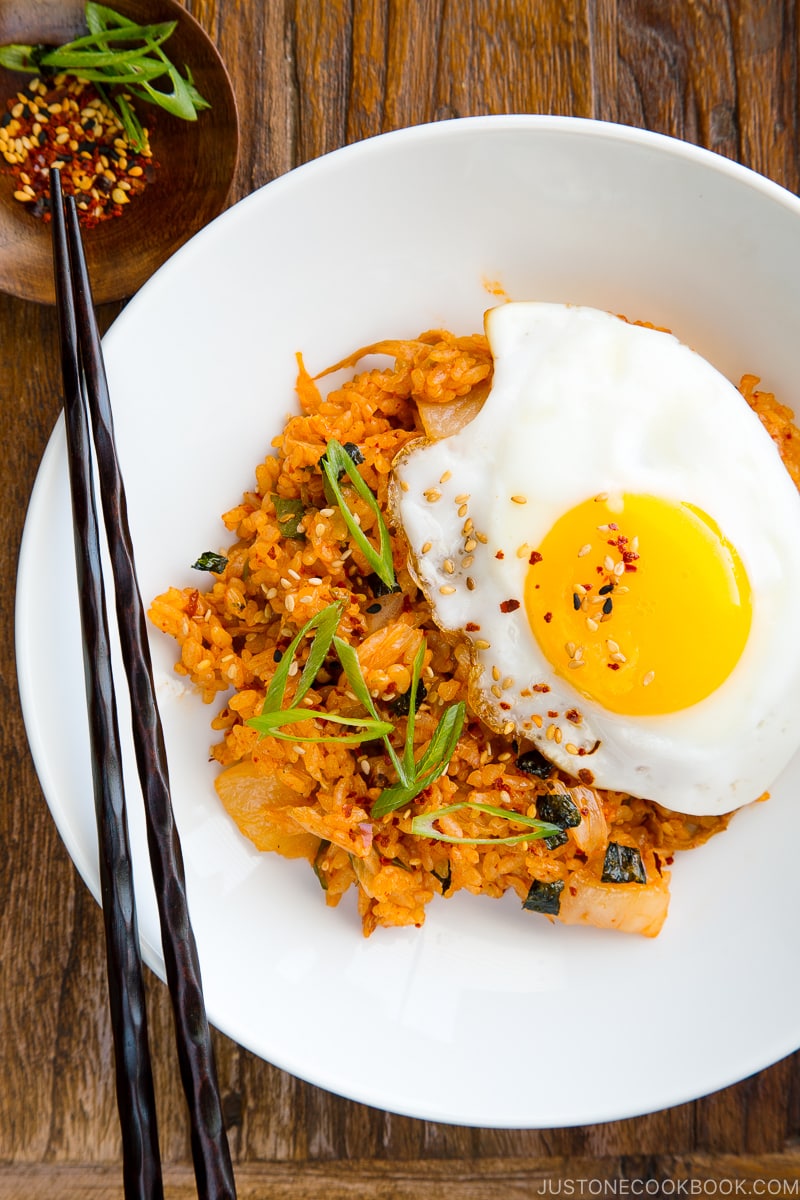 When you crave for something easy yet spicy, reach for the jar of kimchi in the refrigerator and make this fabulous fried rice. Topped with a fried egg, sesame seeds, Korean seaweed, and scallion, you get a great dinner in no time!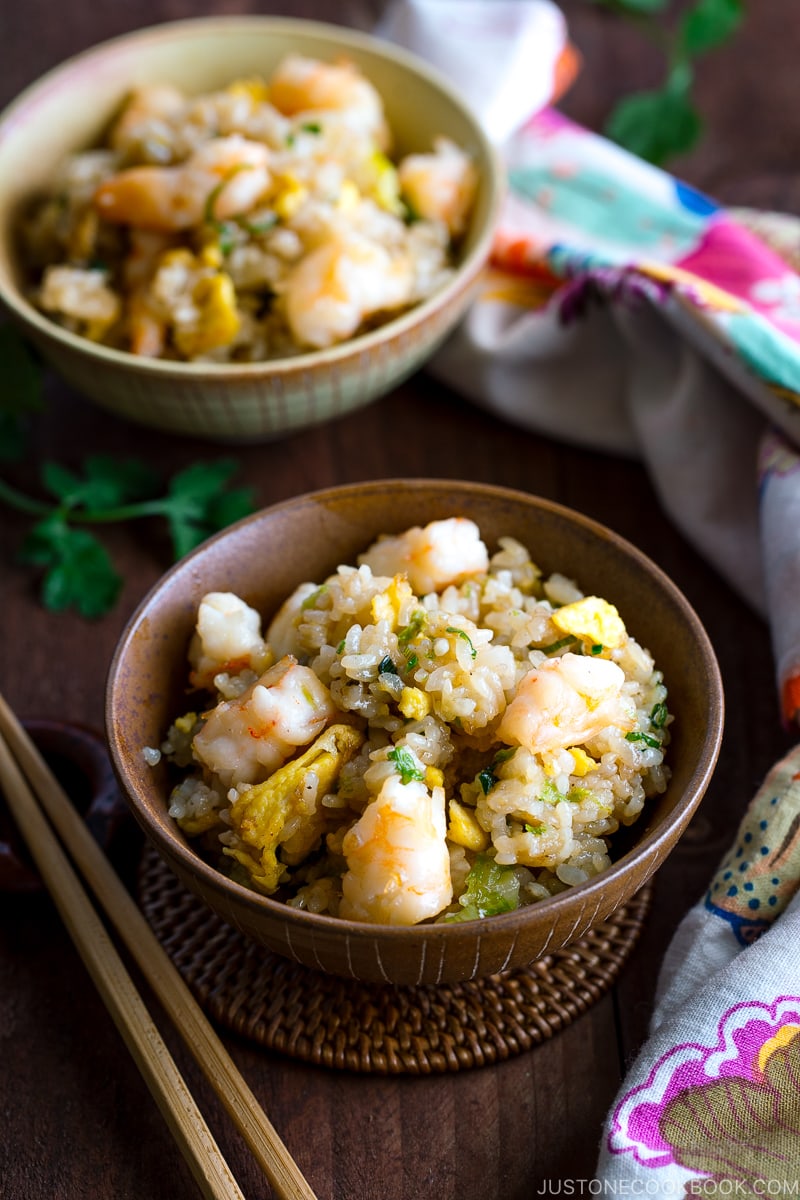 Wok charred fried rice with sweet succulent shrimp and fluffy egg. Need we say more?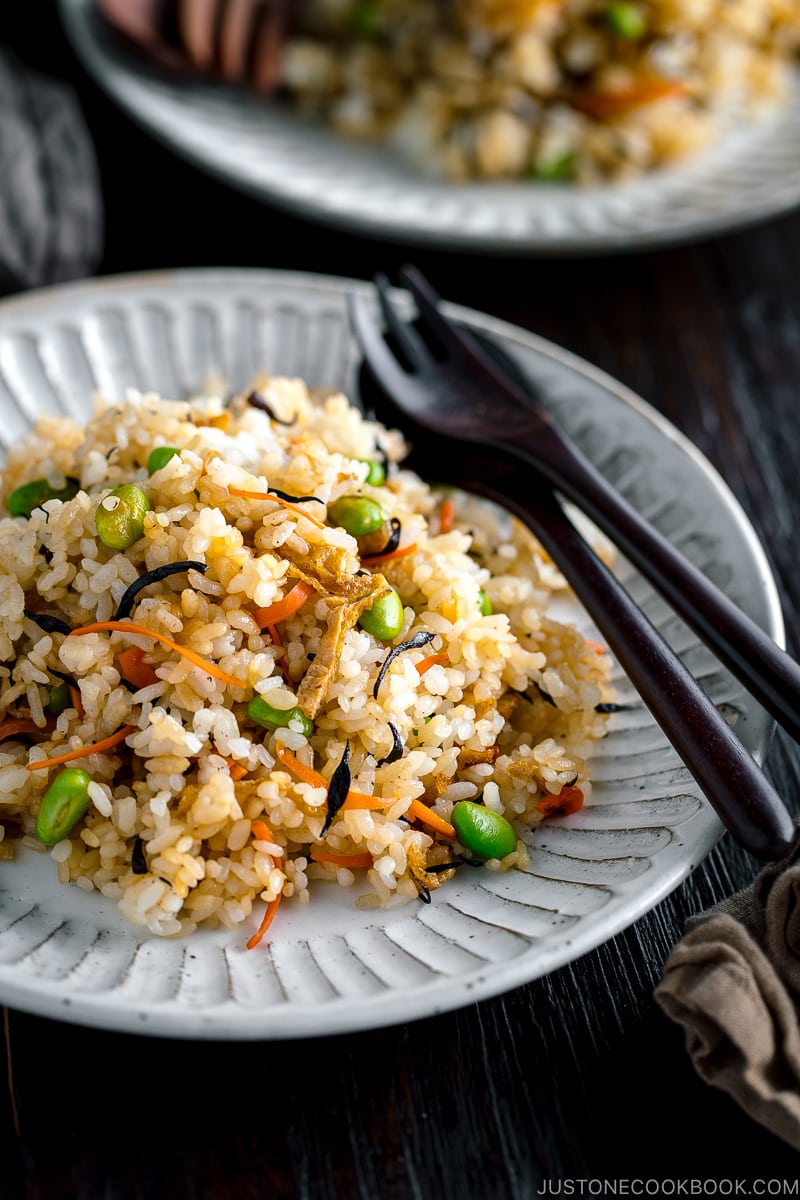 This fried rice is a copycat recipe for Trader Joe's popular Japanese Fried Rice with Edamame, Tofu, and Hijiki Seaweed. But dare we say the homemade version is so much better and healthier! You can cut down on the saltiness or the sweetness to suit your taste. It's gluten free and vegetarian/vegan friendly too.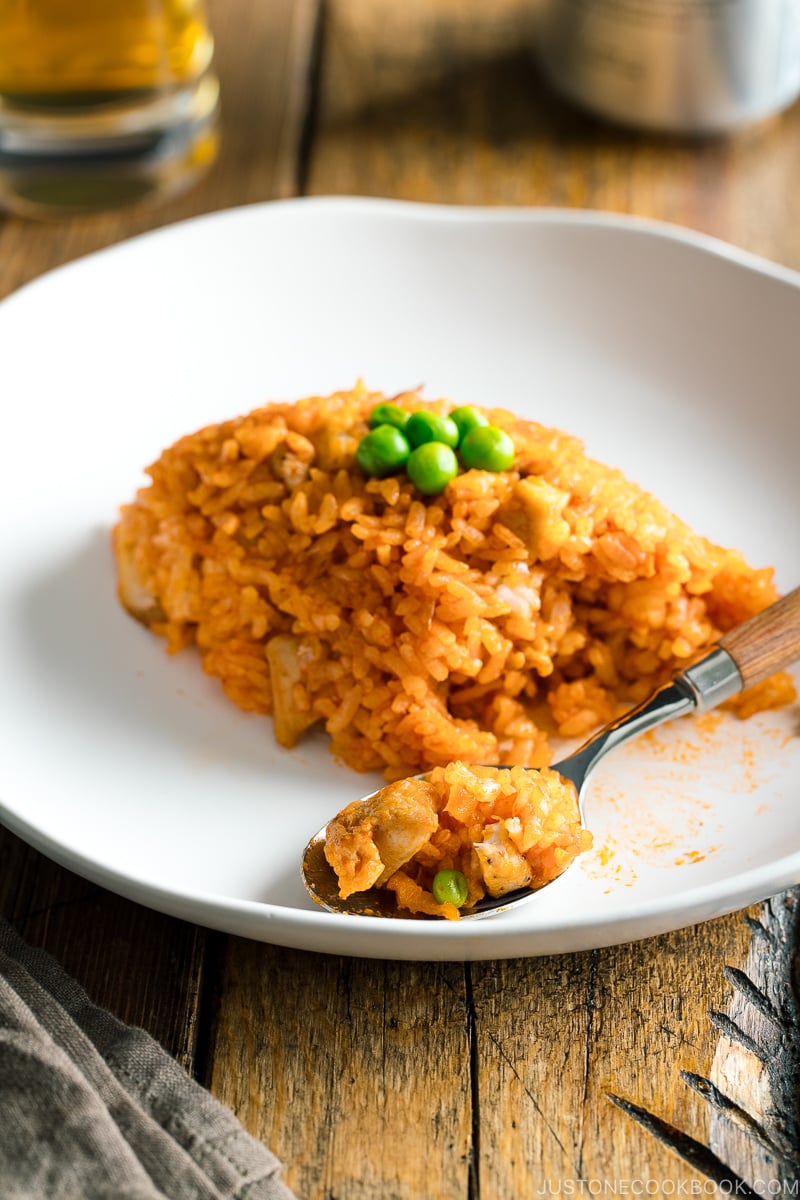 Cooked with sweet and tangy ketchup-based sauce, this classic Chicken Fried Rice is a favorite among the children. It has all the right notes, and we know it will an instant hit with your family!
More Easy Weeknight Meal Ideas: