Salmon makes for a delicious and nutritious meal, but what should you serve with it? Here you'll find some of the best side dishes to pair with salmon. Each of them is healthy and easy to prepare, and make a great dinner together with the fish!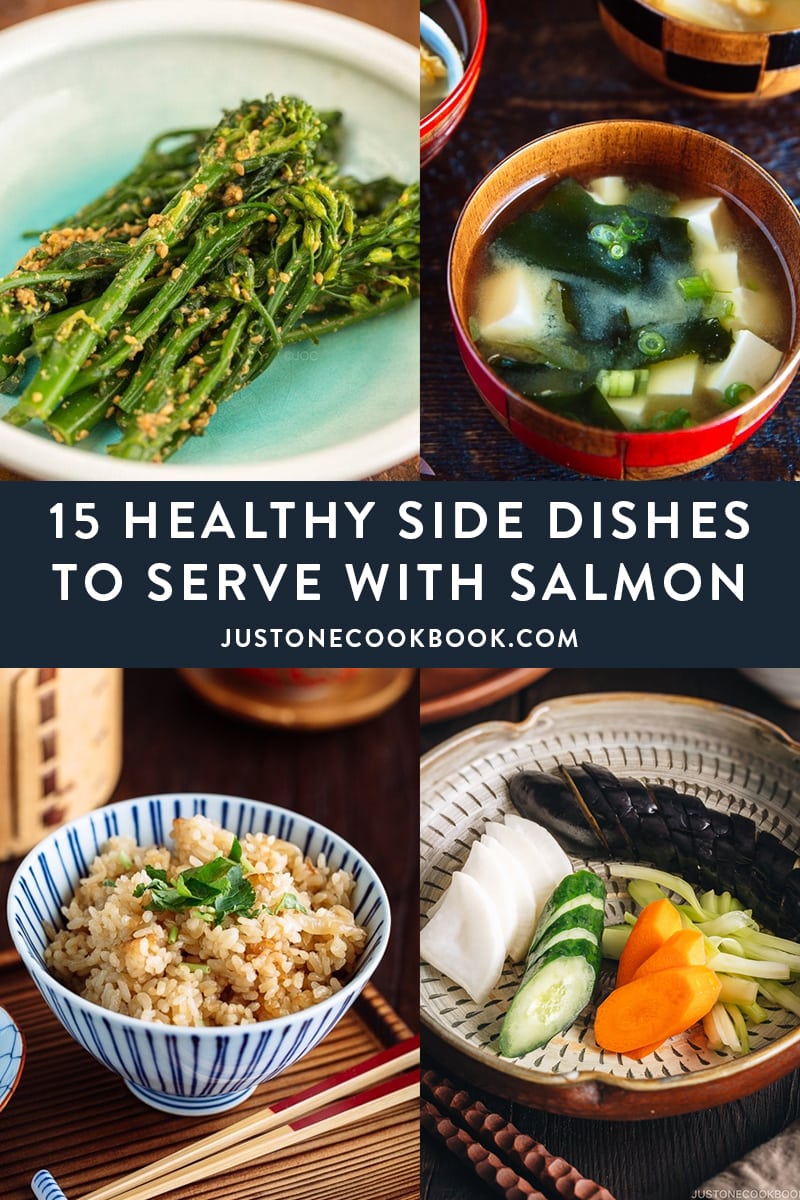 High in omega-3 fatty acids, versatile, and extremely flavorful, salmon is no doubt one of the favorite fish in Japanese home cooking. We enjoy this amazing fish grilled, roasted, marinated, pan-fried, deep-fried, in soup, porridge, and sometimes raw! No matter how you cook it, just a fillet of salmon can really elevate the dinner table – including substance and nutrition.
If you are just starting to cook more salmon at home, I have plenty of salmon recipes for you to try. But what should you serve it with? While I can think of many dishes that go well with the fish, the best side dishes for salmon should be simple enough to make. Be it grains or vegetables, the dish should support without overpowering the beautiful fish.
Here you'll find some of my favorite side dishes that pair perfectly with salmon. You can even mix and match one rice dish and a vegetable side alongside the salmon in an 'Ichiju Sansai' Japanese-style meal for a well-balanced meal. I hope you enjoy it!
15 Best & Healthy Side Dishes to Serve with Salmon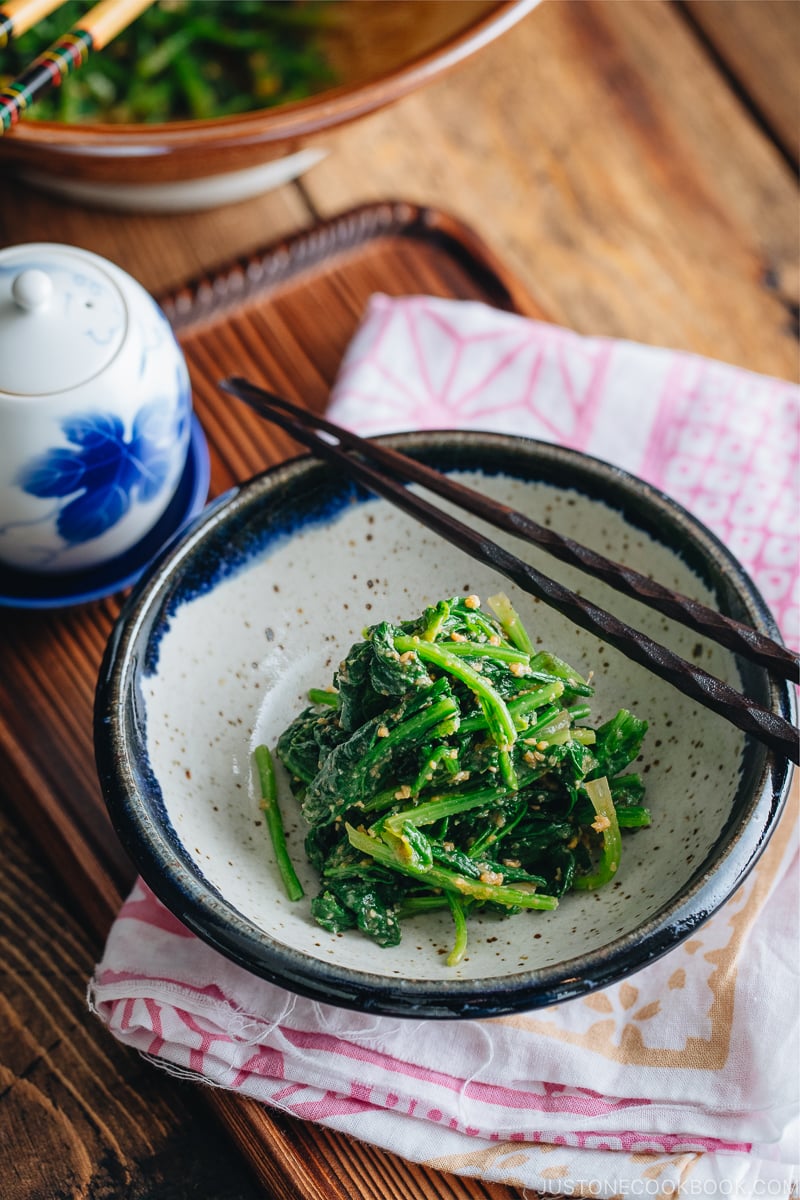 Freshly blanched spinach dressed in a nutty and savory sesame miso sauce, this flavorful vegetable side dish complement any salmon dish you can think of.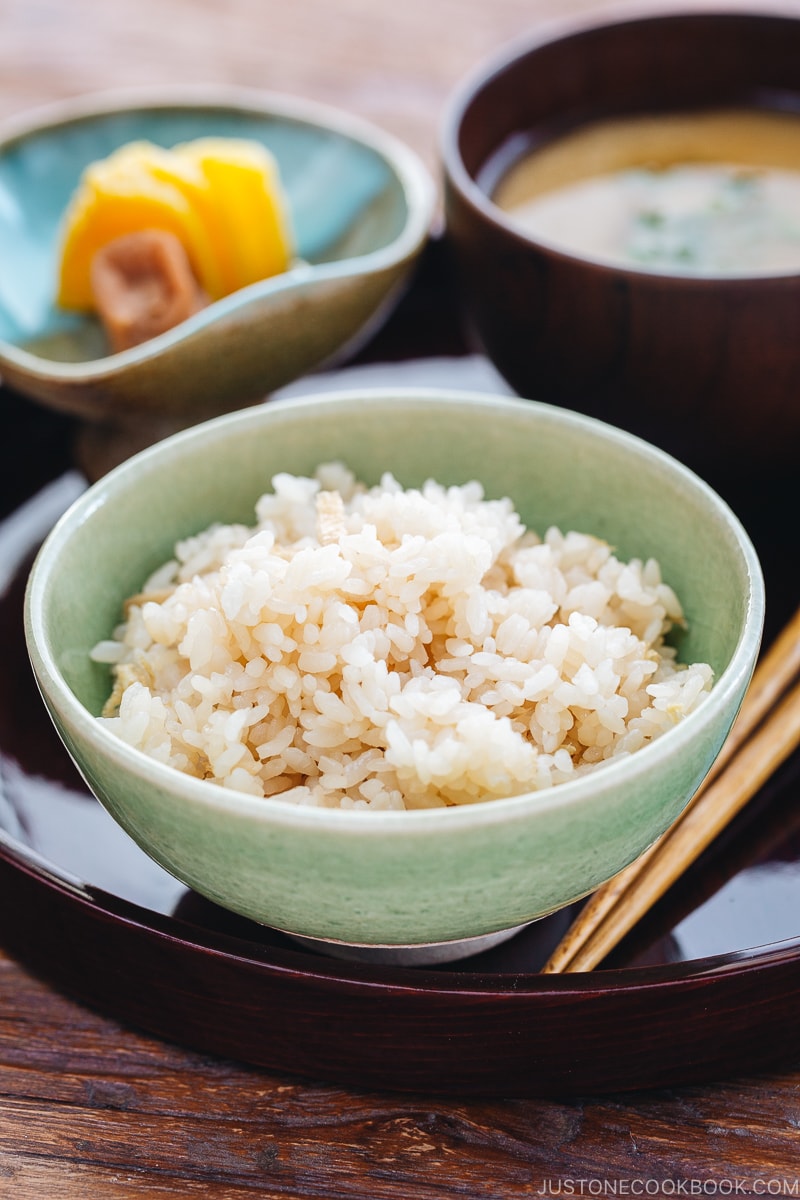 Fragrant Japanese rice cooked with ginger, fried tofu skin, and flavorful soy sauce-based sauce. Dinner cannot be any more satisfying when you serve with a side like miso salmon. It's optional, but a bowl of miso soup would round up the meal beautifully.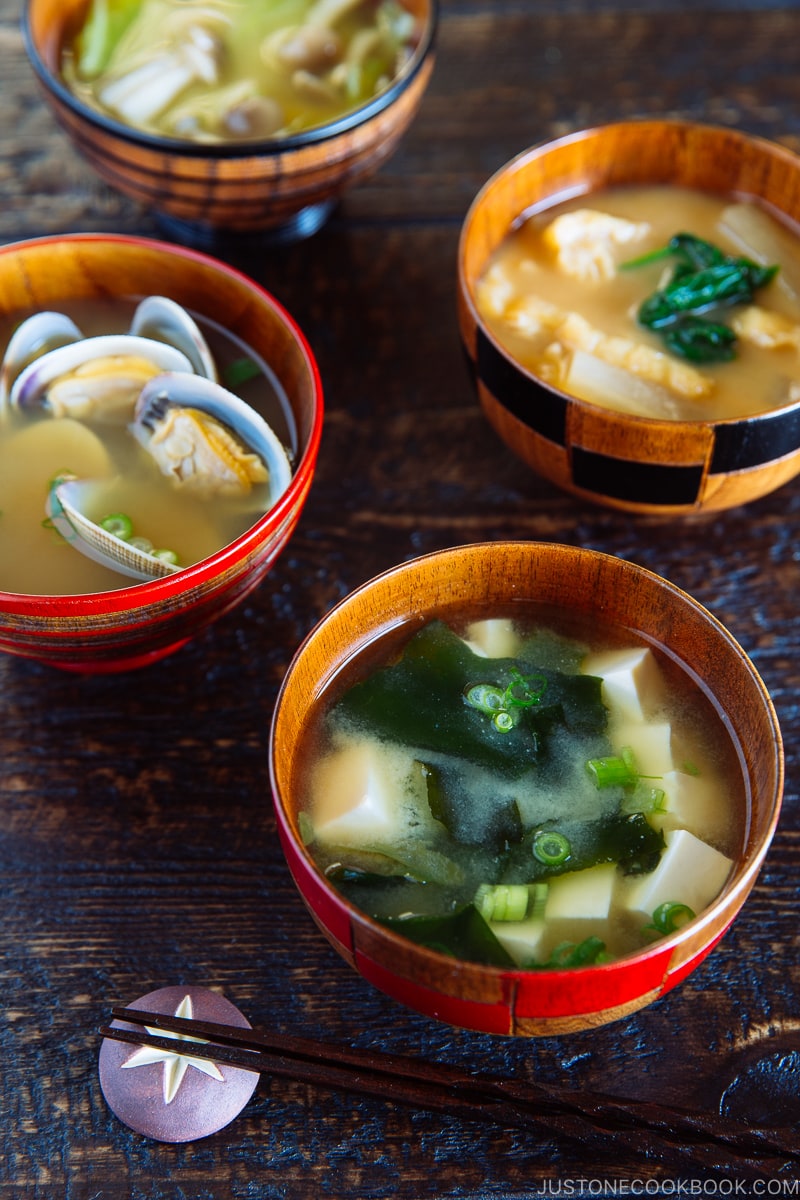 For a warm and nourishing meal, nothing beats a simply prepared salmon dish with a bowl of homemade miso soup and steamed rice. There are plenty of ingredients you can work with – wakame seaweed, tofu, root vegetables like kabocha, or carrots. You'll never get bored with the combination.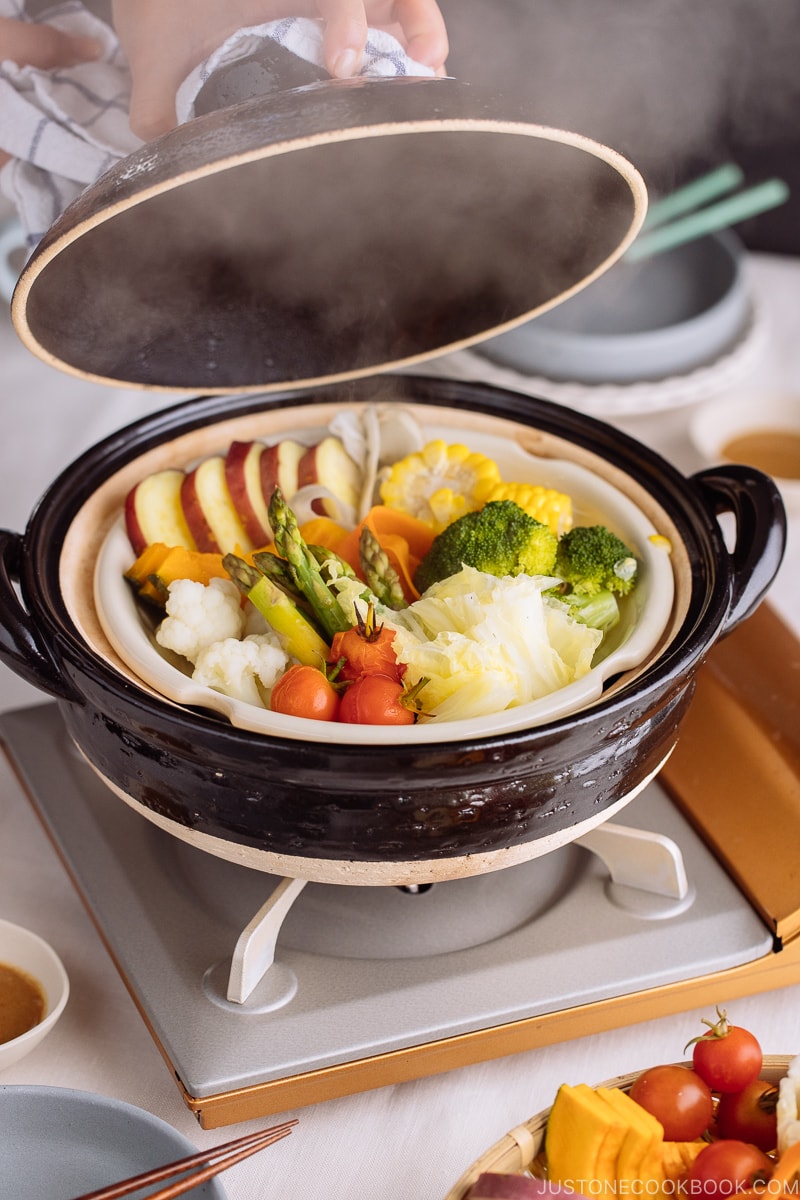 Colorful and full of flavor, this dashi-infused Steamed Vegetables with Miso Sesame Sauce makes a stand-out dish for your salmon dinner. Match it with a simple salmon dish like this salted salmon.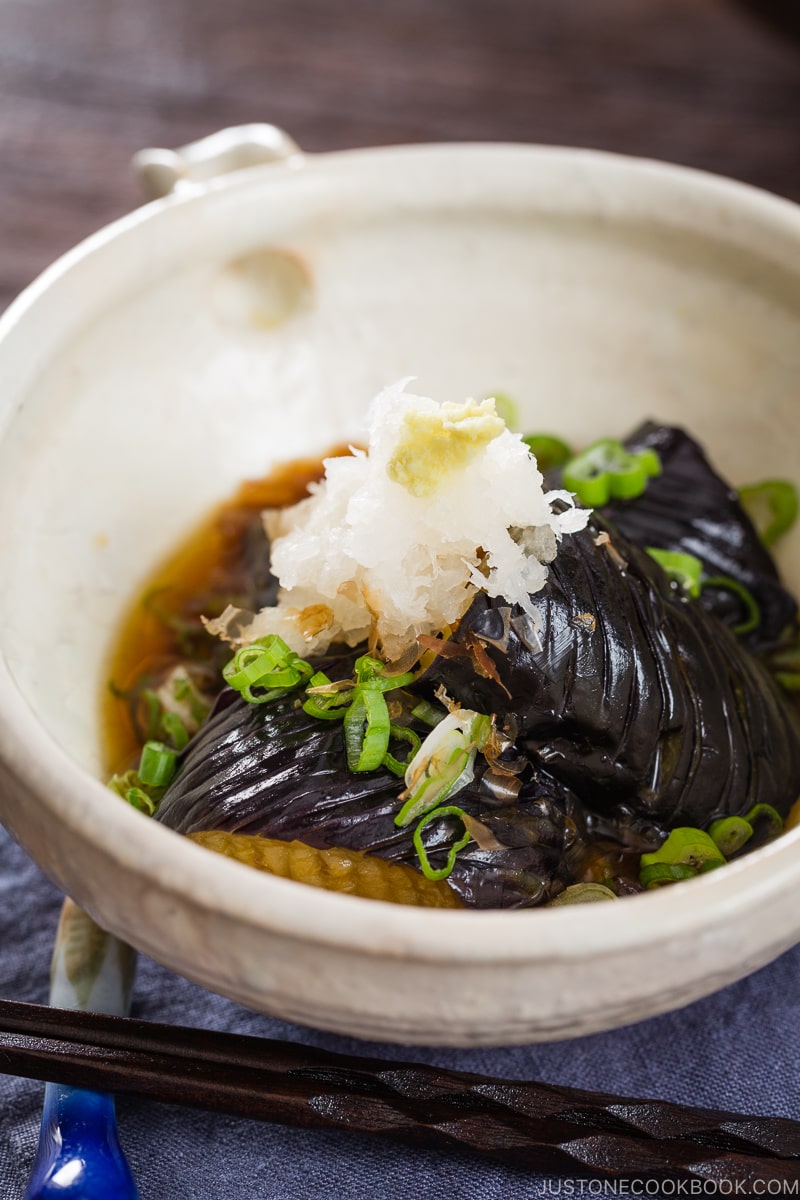 Eggplant Agebitashi is composed of deep-fried eggplant soaked in light dashi and soy sauce-based broth. The eggplants absorb all the delicious flavors of the broth, which enhances the quality of the dish. It makes an unexpected but absolutely luxurious pairing to salmon.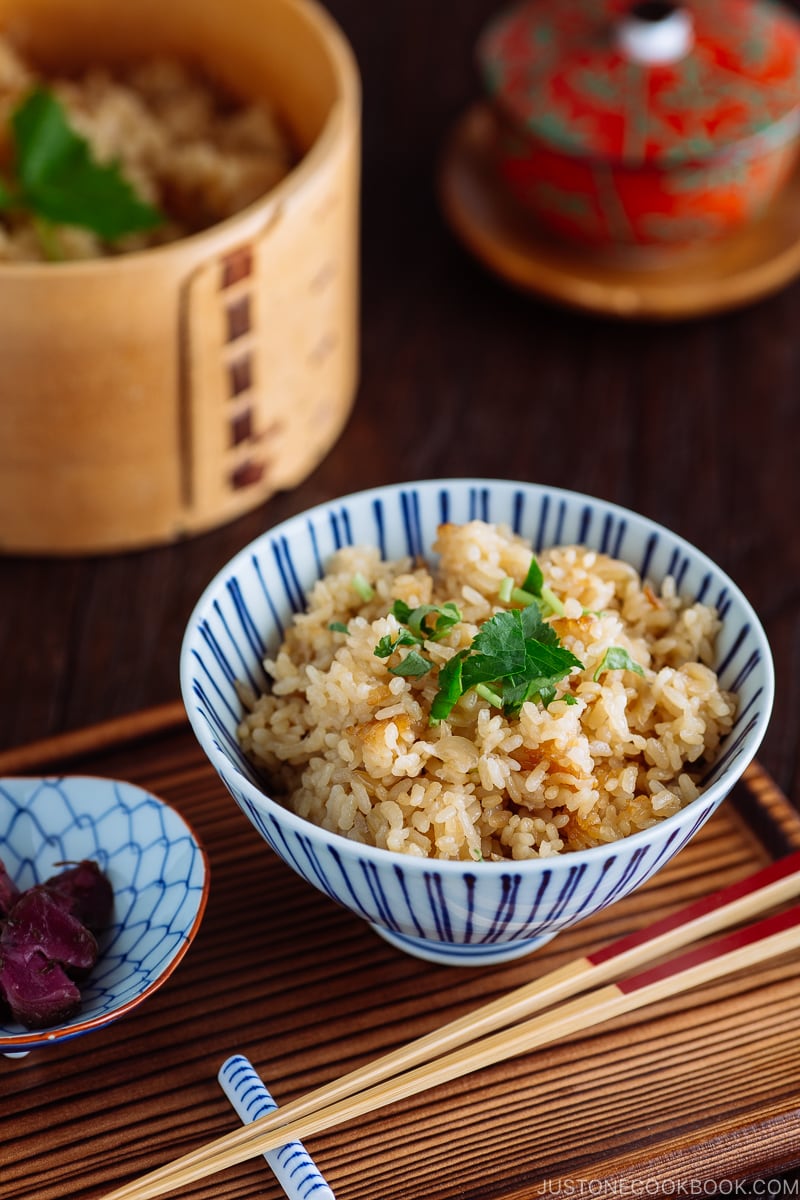 Caramelized sweet onion, seasoned with soy sauce and mirin, this simple Sweet Onion Takikomi Gohan is a flavorful and aromatic mixed rice to accompany any salmon dish.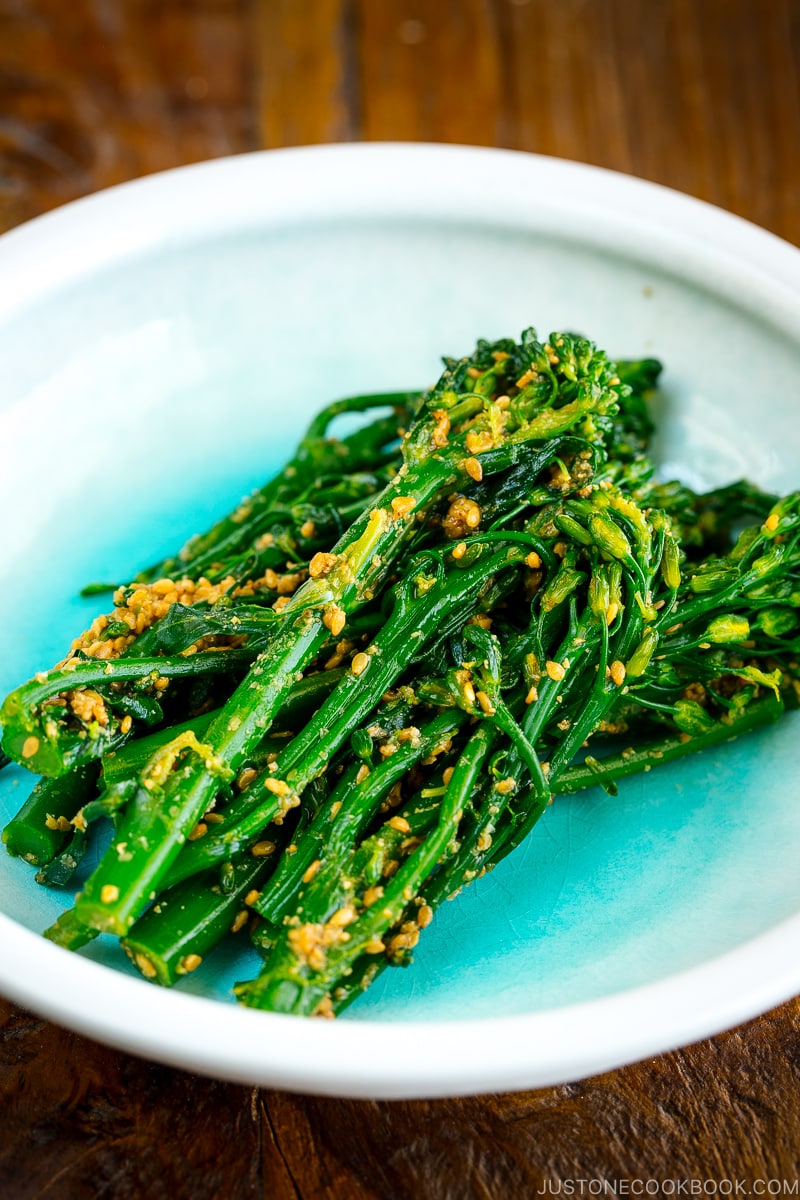 Simple yet elegant, this Broccolini Gomaae offers a lot of textural contrast to salmon's rich and smooth character. The sesame sauce is nutty, sweet, and savory, and takes only minutes to make. You can use regular broccoli in place of broccolini.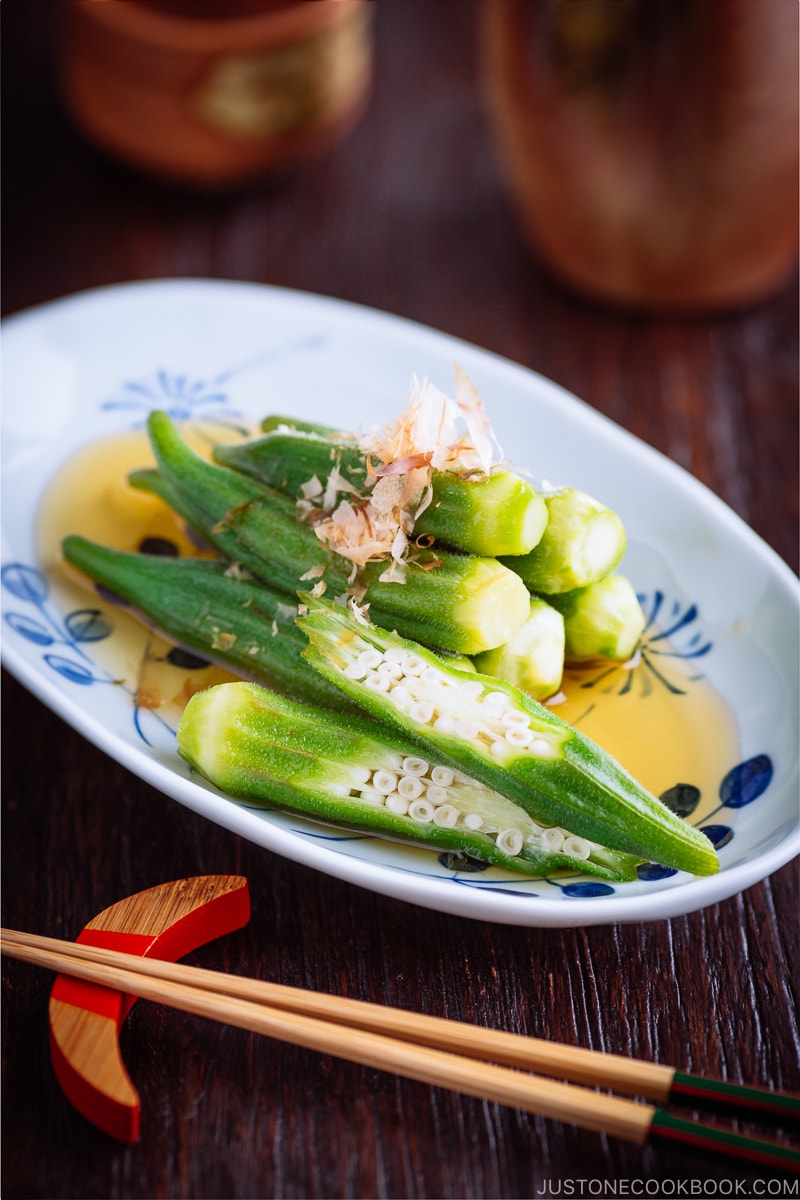 For something completely different, how about this Okra Ohitashi? Here, the okra is blanched quickly and then soaked in a dashi-infused soy sauce-based marinade for several hours. The crunchy and refreshing texture of okra balance the creamy and buttery salmon for a unique pair. Feel free to prepare it ahead of time, so you can serve it instantly with your salmon.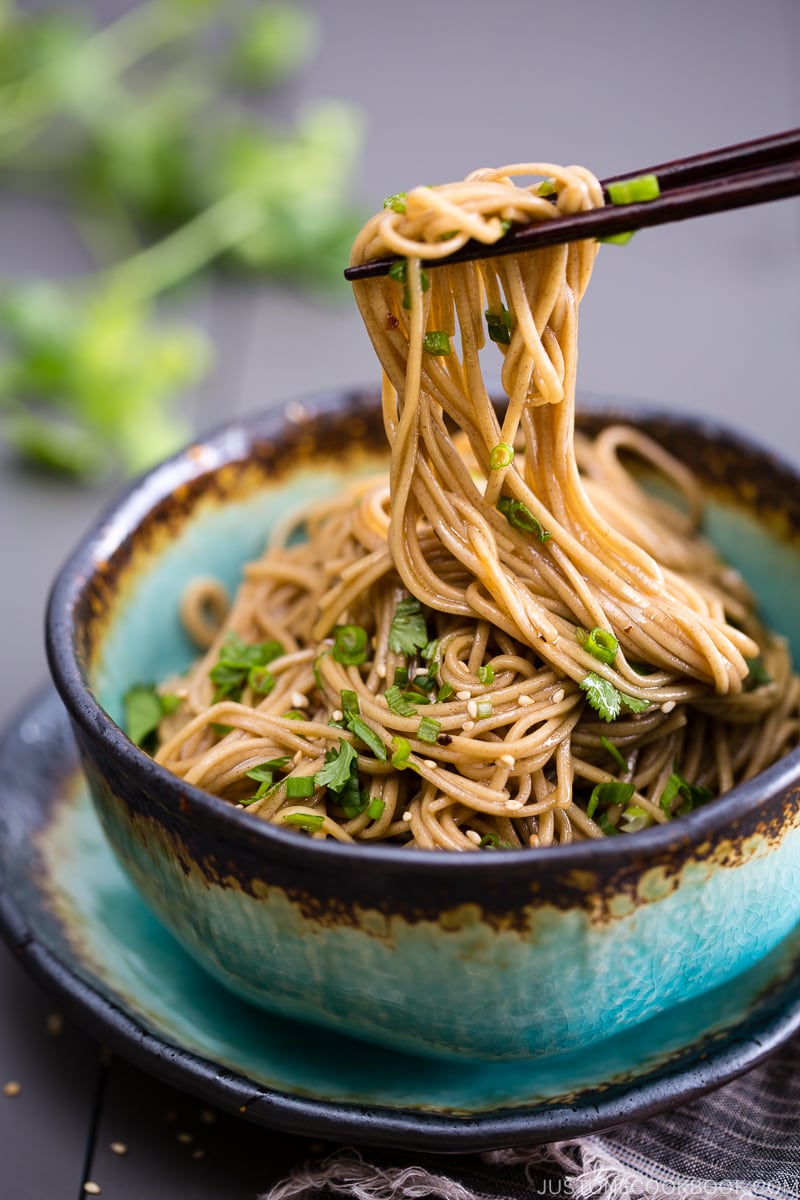 This Soba Noodle Salad tossed in a honey-soy dressing is exactly what you need to make on repeat, along with salmon. If all you have is leftover salmon, pack it as a side with the soba noodle salad in your work lunch! To keep the meal fresh, pack the dressing separately and enjoy it when you're ready to eat. It's great chilled or at room temperature.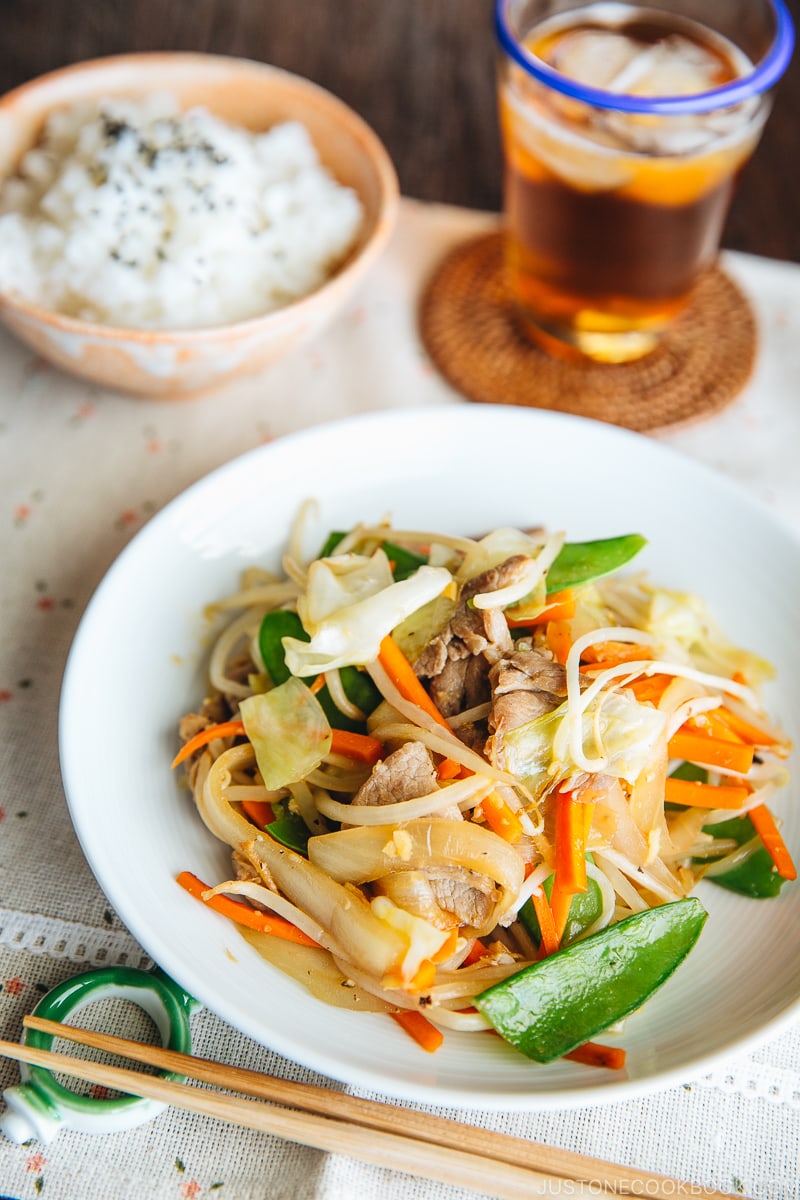 This Stir Fry Vegetable dish comes together in just less than 30 minutes! Since you're serving with salmon, you can certainly omit the meat and keep it vegetable-focus only.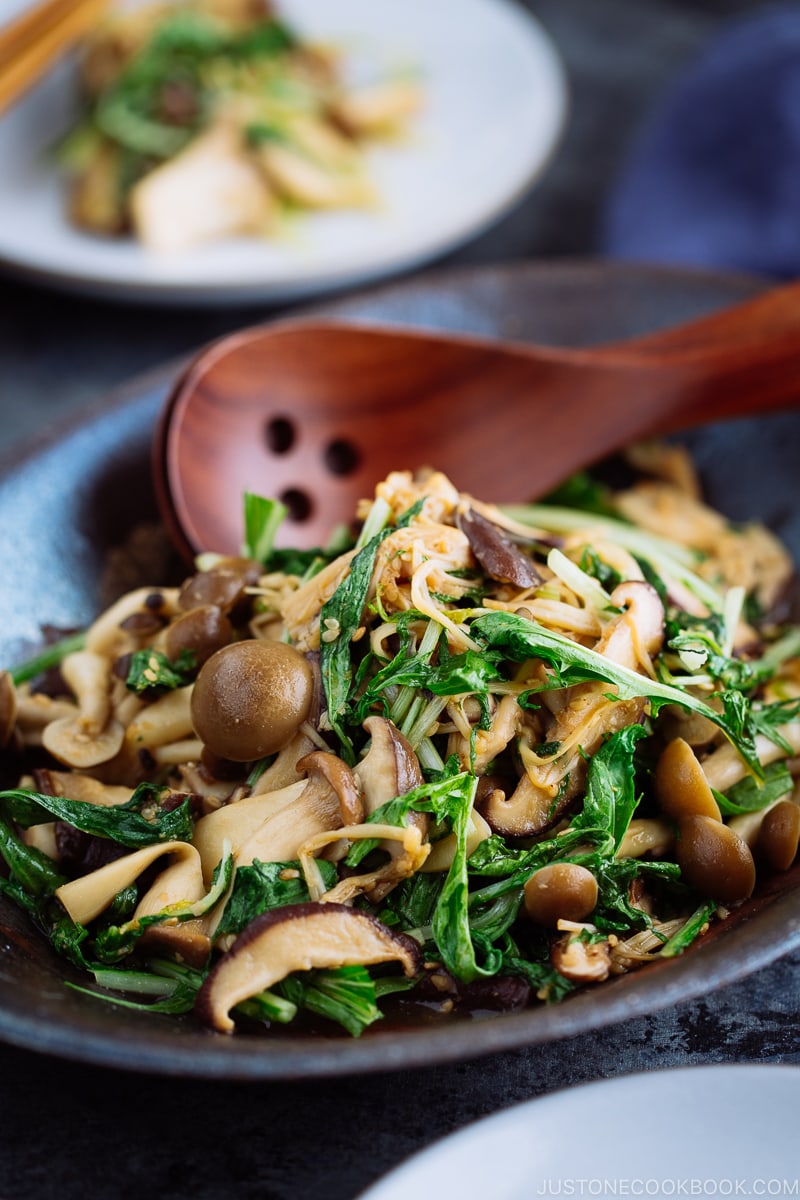 With just a handful of ingredients and 15 minutes, this Warm Mushroom Salad with Sesame Dressing can jazz up your salmon dinner any night of the week. Try using a variety of mushrooms for a satisfying texture.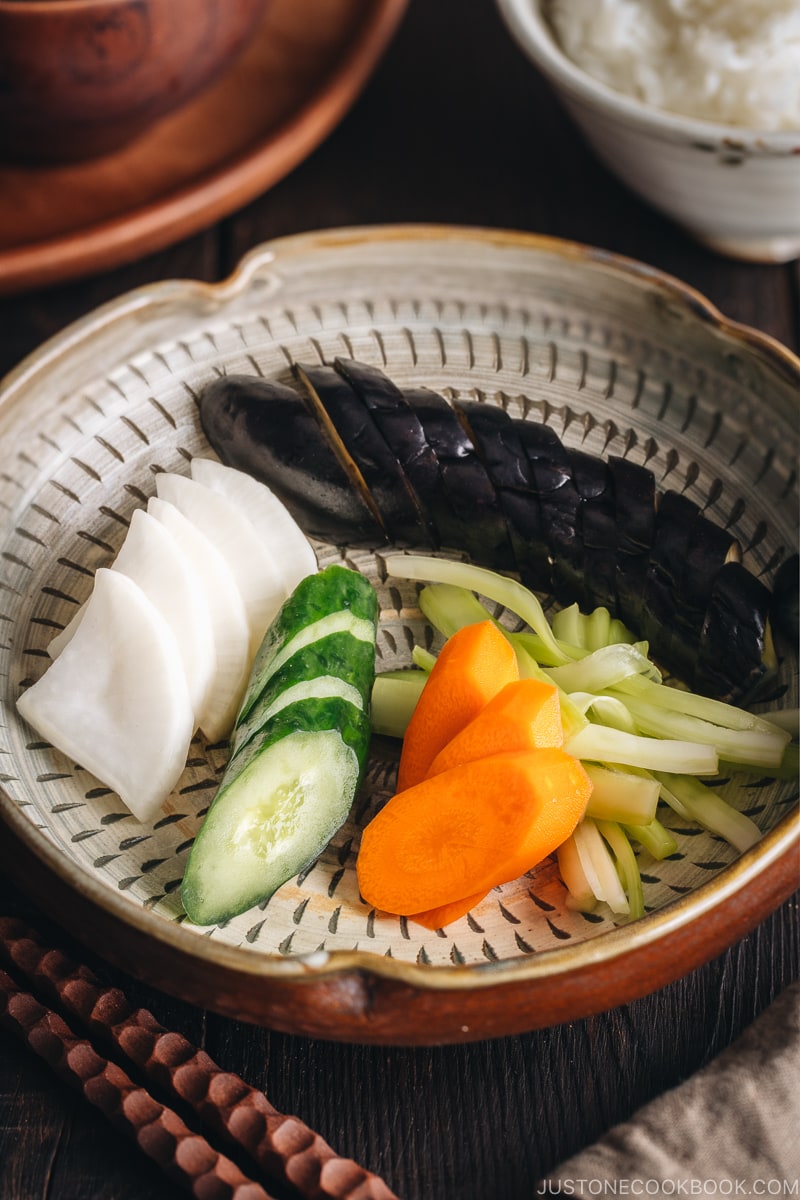 I like to make a big batch of these salt-pickled vegetables and serve them for a quick dinner with Miso Butter Salmon and steamed rice. It could not be any simpler, healthy, and full of flavor.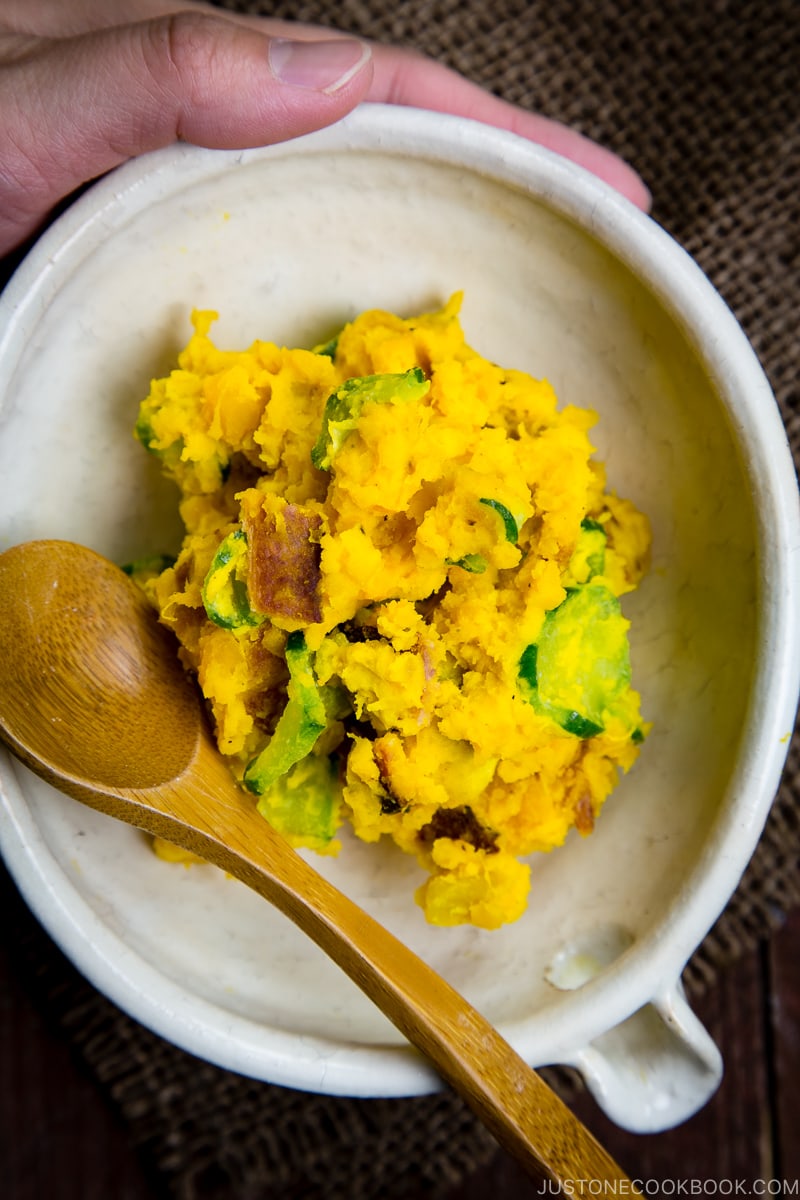 Sweet golden Kabocha Salad with sliced cucumber, crispy bacon and tossed with creamy Japanese mayo, this is easily one of my favorites when the Japanese pumpkin is in season. You can serve the salad with pan-grilled salmon or salmon onigiri (rice balls).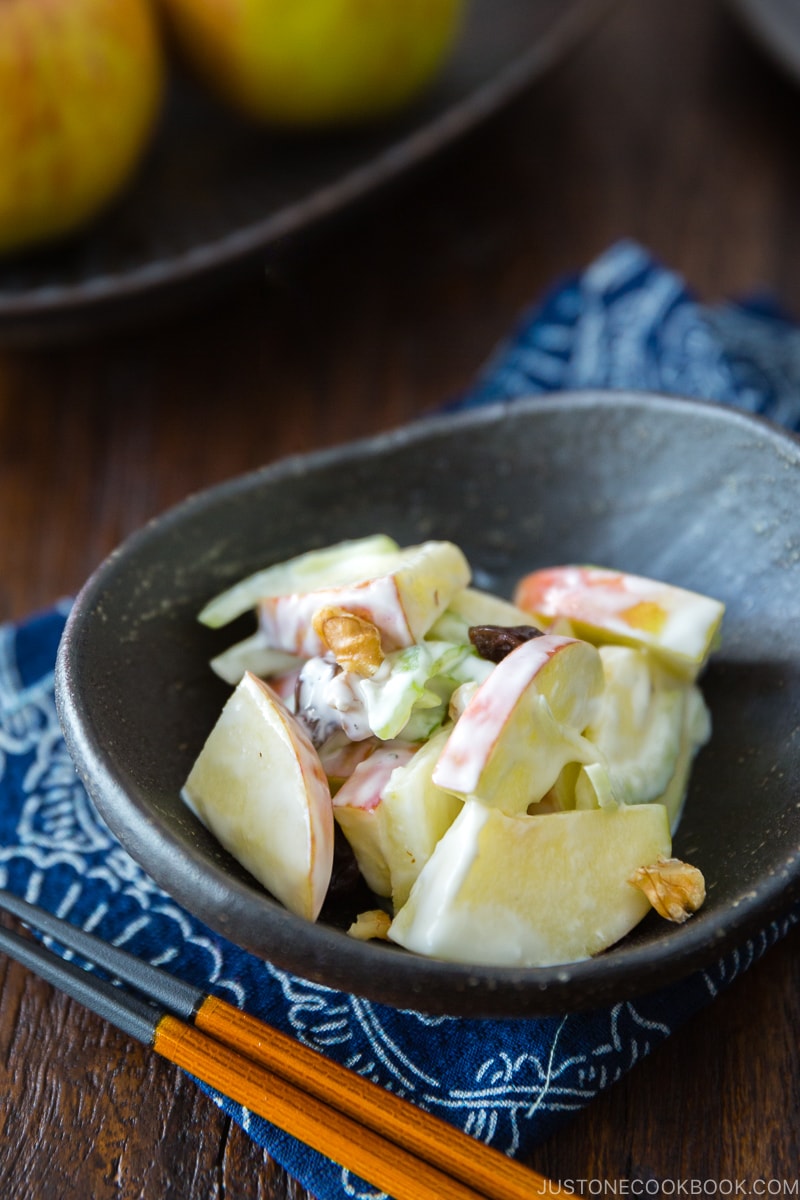 Want to get your kids to eat more salmon? One of the tricks is to prepare the fish in irresistible bite-size and crunchy pieces like these Crispy Salmon. Then serve with Apple Walnut Salad to make the entire meal enticing for the little ones. Once they establish the palate, you'd be off to a good start to introduce more salmon dishes to them.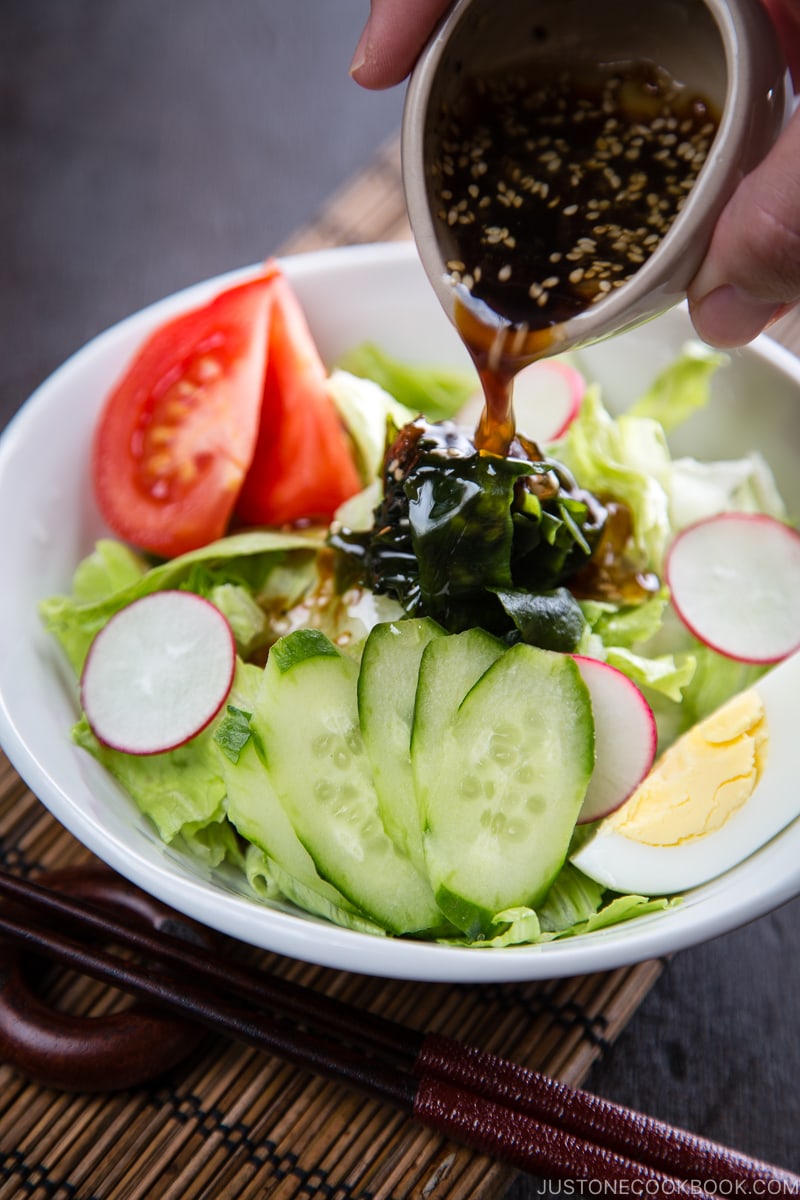 Put together a bowl of fresh lettuce, cucumber slices, radishes, and tomato wedges and dress in Japanese Wafu Dressing, you get a simple salad that is cool and appetizing — a delightful counterpoint to buttery salmon.
Looking for More Delicious Side Dishes?
I hope you enjoy making these side dishes to serve with salmon. Browse here for more recipes and ideas for side dishes!
Wish to learn more about Japanese cooking? Sign up for our free newsletter to receive cooking tips & recipe updates! And stay in touch with me on Facebook, Pinterest, YouTube, and Instagram.