There is endless way to cook and enjoy daikon! Learn more about this amazing winter radish, its many health benefits, and how to use it in your cooking. You'll love all the delicious daikon recipes in this collection.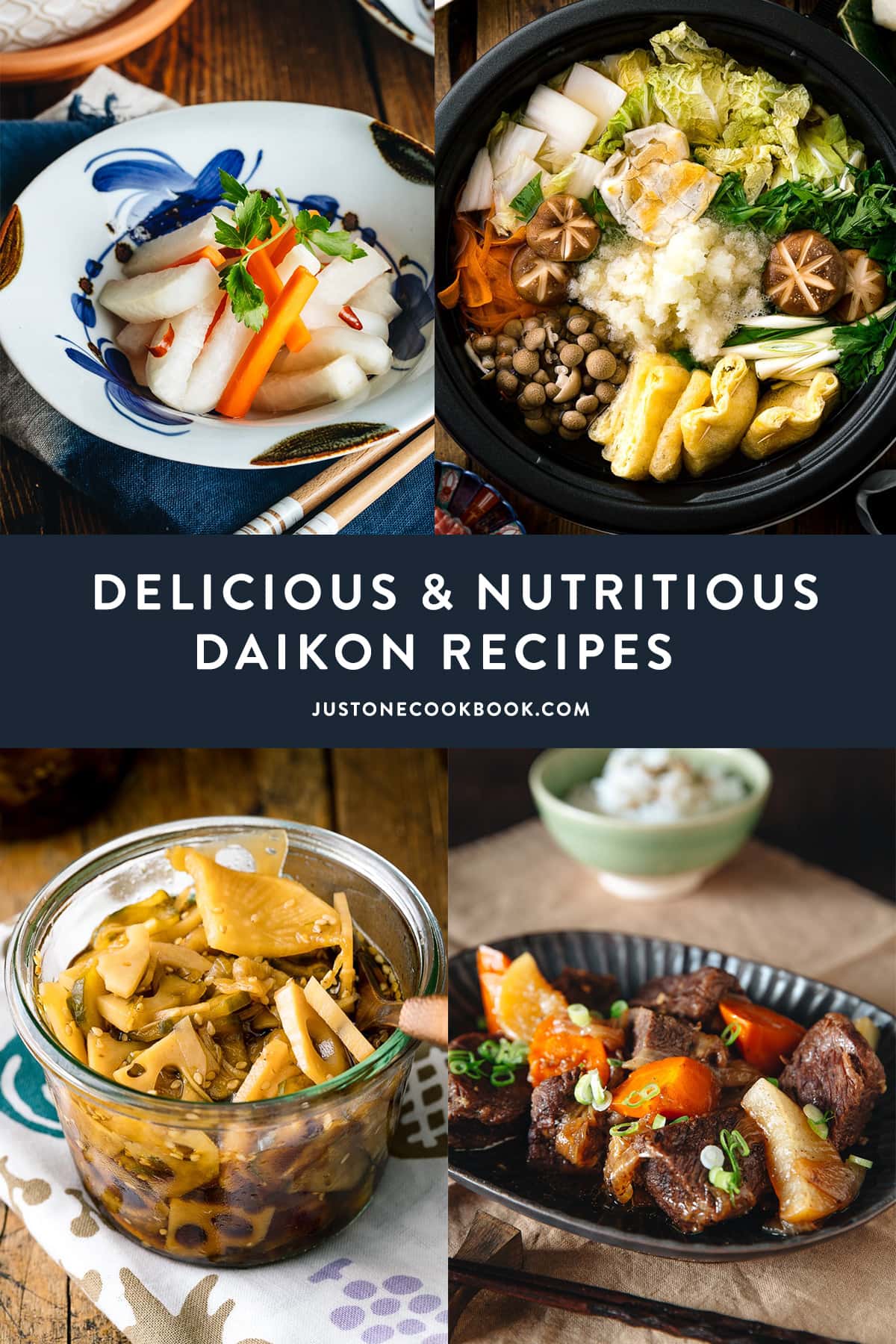 Daikon (大根)—also goes by Japanese radish or Chinese radish or winter radish—is a long white radish widely enjoyed in Japanese and many Asian cuisines. This versatile root vegetable has a delightful crunchy texture and a light peppery taste.
How to prepare and eat daikon radish? You can eat it raw atop salads, cook it in soups and stews, or simply pickle it as a side dish or condiment. Also, don't toss away the leaves! I often save daikon leaves to use in soups and stir-fries, and to make an amazing rice condiment. And if you can find sprouted daikon radish, it is fantastic as a garnish for dishes like sushi, salads, or sandwiches.
More reasons to eat daikon radish? It's low-calorie and packed with nutrients like calcium, folate, potassium, magnesium, vitamin C, digestive enzymes, and more. In East Asian culture, we believe that daikon radish is one of the most cleansing vegetables you'll find! It is a great detoxifier and can help with digestion and balances blood sugar. This is why we often pair it with deep-fried food and heavy food like fatty meat and fish.
Learn more about Daikon: How to choose the best, how to store, substations, and more!
Here, I've rounded up 16 delicious daikon radish recipes, including ways to use daikon leaves.
16 Delicious Daikon Recipes (Plus More Ways to Use It)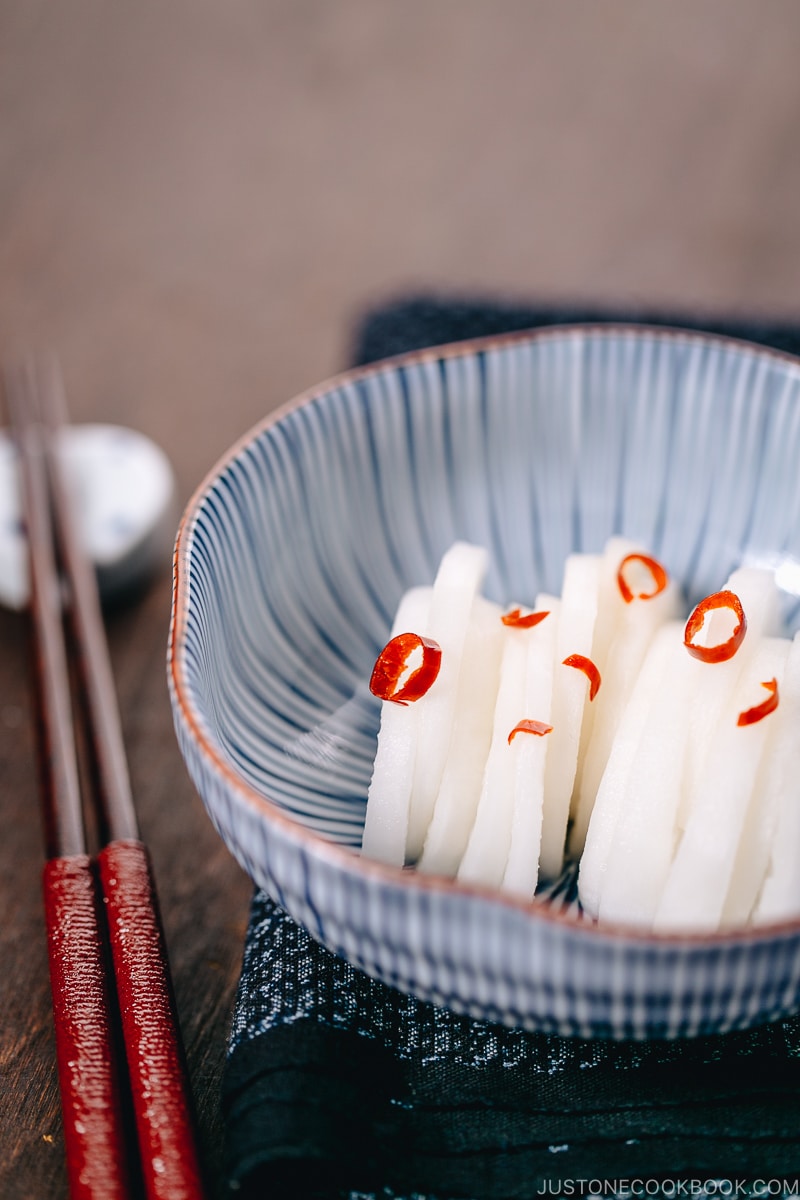 Tangy, slightly sweet, and refreshingly crunchy, this easy Japanese pickled daikon recipe makes the best accompaniment to many of your main dishes. The best part? It stores well in the fridge for up to a month!
"Wow! I made this last night and am eating it with my lunch today. This recipe blew my expectations out of the water with how good it is (so much so that this is the only time I've ever felt the need to comment on a recipe online)." — CR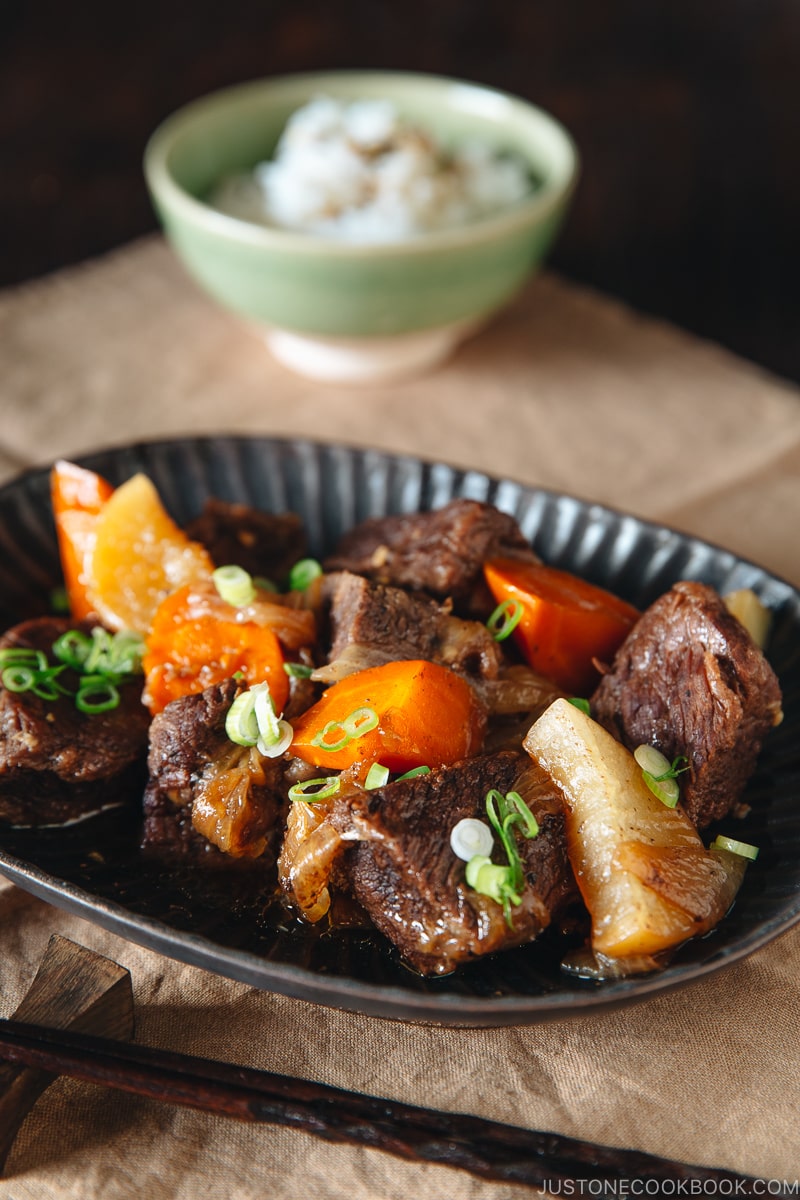 In this fuss-free recipe, boneless short ribs are cooked with daikon and carrots in a savory sauce until moist and tender. A beautiful dinner gets done in 30 mins!
"I made this dish tonight for my family. My picky grandchildren as well as their parents and my husband enjoyed it very much." — Jean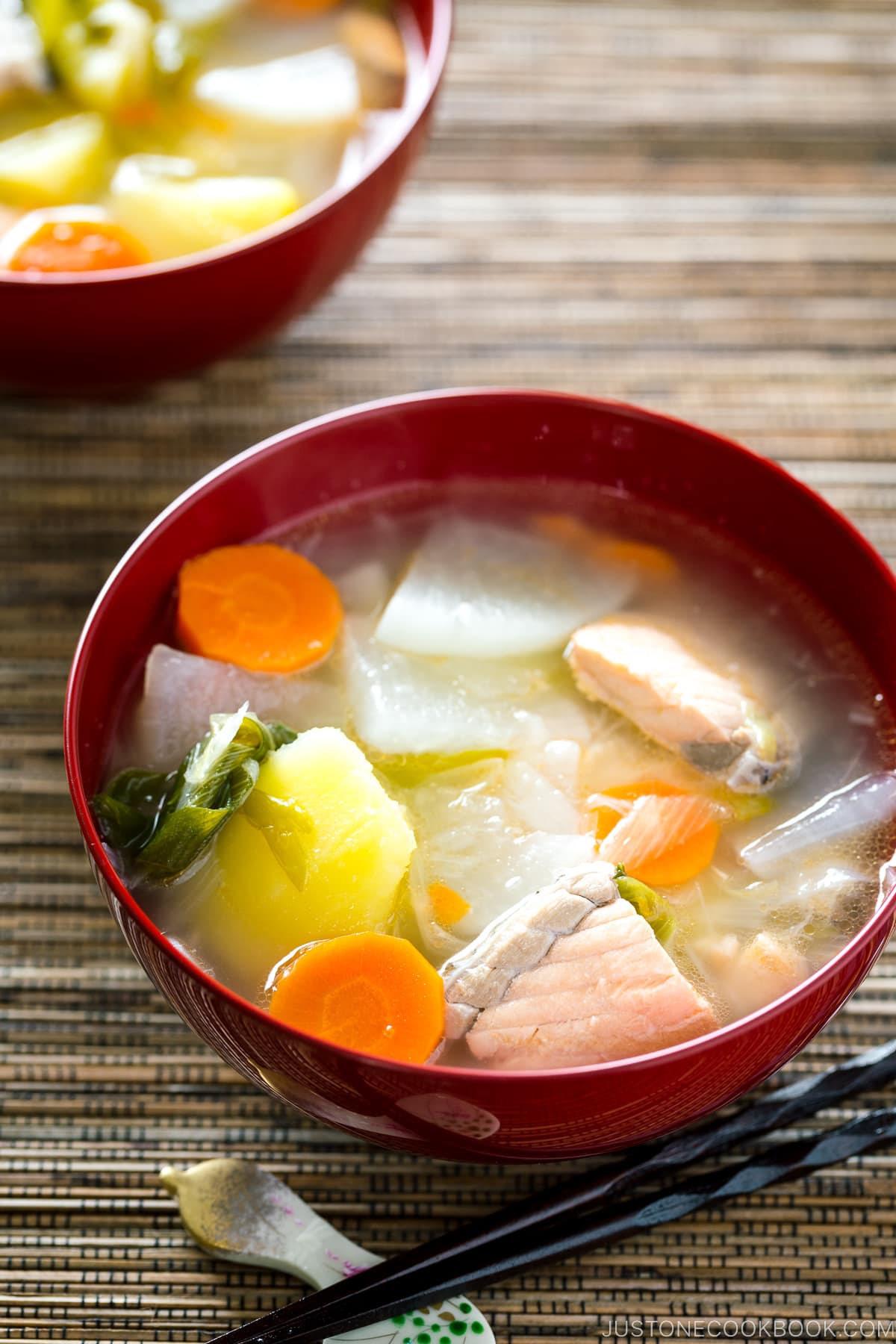 This popular soup hails from Hokkaido and it features salted salmon and root vegetables like daikon and carrots in a kombu dashi broth. You'd enjoy this delicate and tasty soup on a cold day!
"What a delicious soup! We couldn't find salted salmon so we tried salted beltfish (hairtail) which is a little lighter in flavor than the salmon. Other than going "full Hobbit (extra potatoes) we followed the recipe and loved it! Thank you." — Patty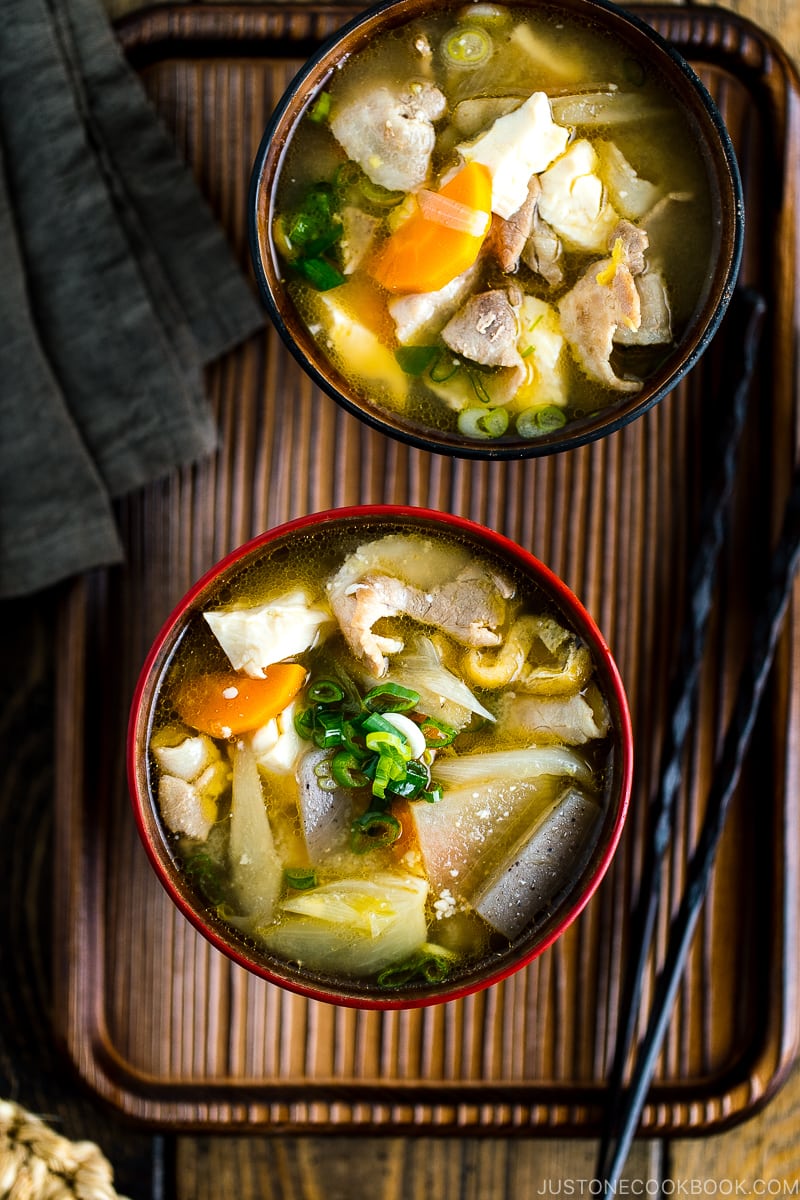 This savory pork and vegetable soup is nourishing and soul-fulfilling. So good with onigiri rice balls!
"Fantastic recipe. My husband and I make it about every other week! We usually do without the burdock, as I find it somewhat troublesome to prep, and it still turns out wonderfully." — Jill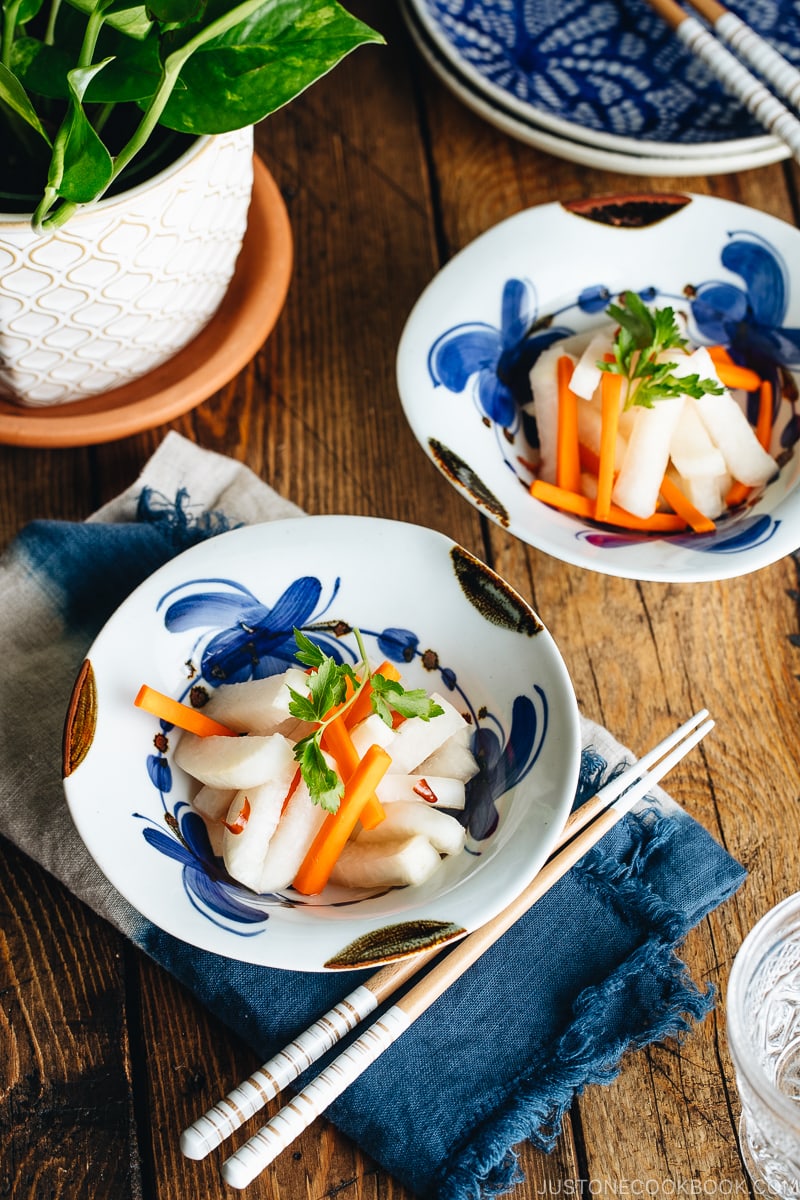 Pickled in sweet vinegar, this Daikon Amazuzuke is perfect for cleansing the palate and enhancing the flavors of your meal. Meal prep ahead of time and serve it as a side dish or salad to enjoy!
"I love all types of pickles and these were great! Refreshing and nice to have as an additional side to a meal. Will definitely make again." — Nikki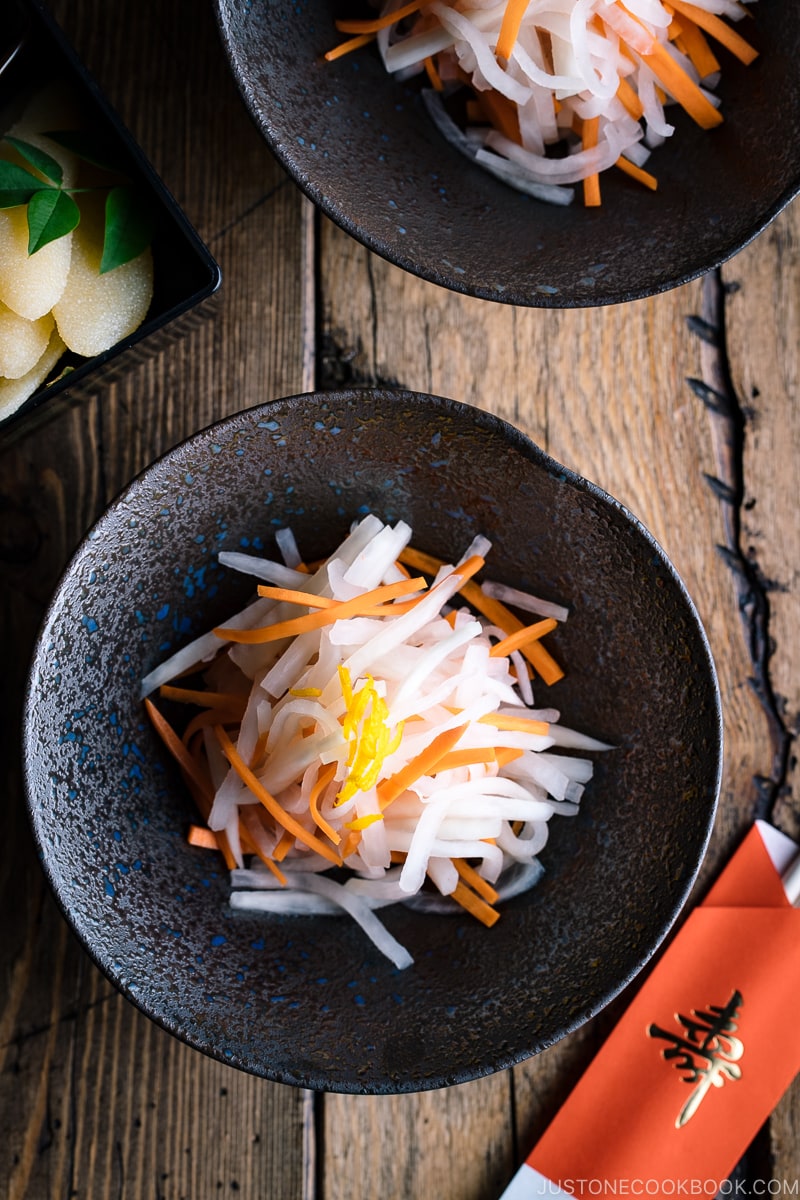 Julienned daikon and carrot pickled in a sweet vinegar sauce, namasu is a refreshing salad commonly served as a Japanese New Year's dish. But you can certainly enjoy it when you have leftover daikon and carrots in the fridge.
"Perfect recipe, my in-laws (Japanese) make this and this recipe was just like it is made by one of the family members. Right in and refreshing!!" — Mehrnaz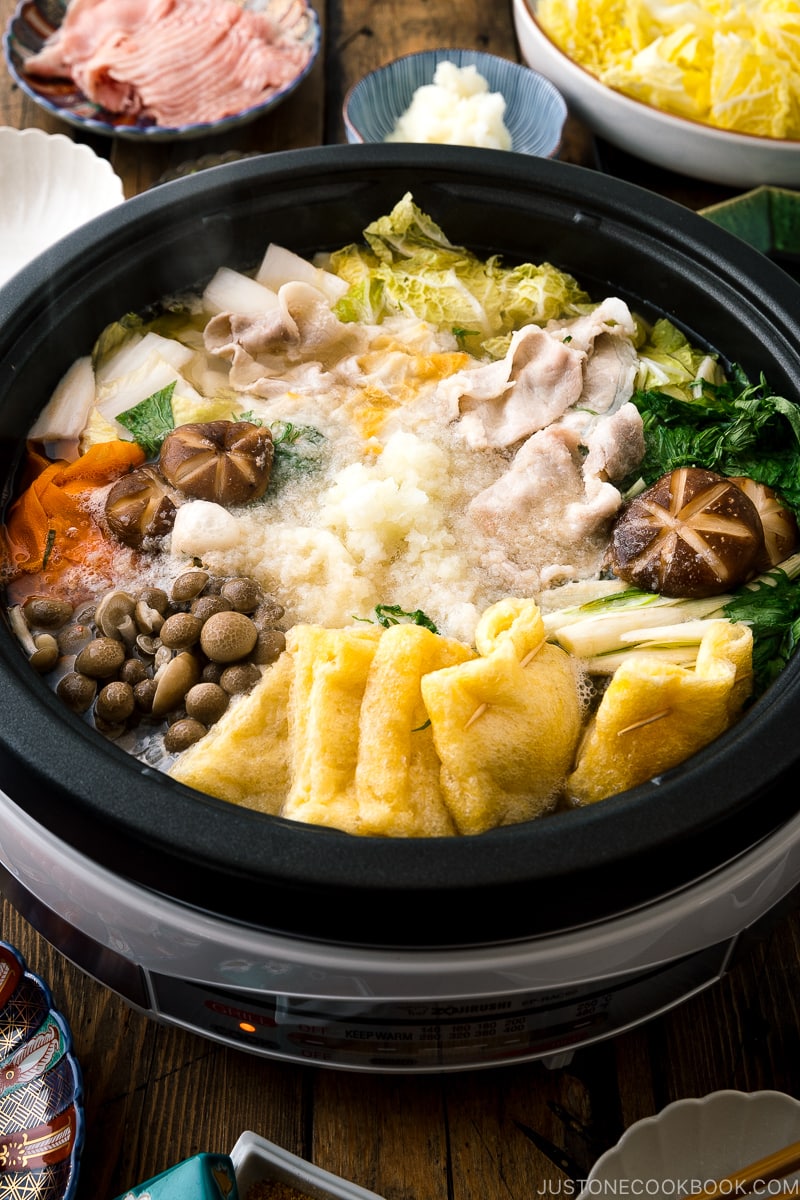 Mizore Nabe is a Japanese hot pot cooked with grated daikon. The white radish resembles the winter sleet (mizore in Japanese), from which the hot pot gets its name.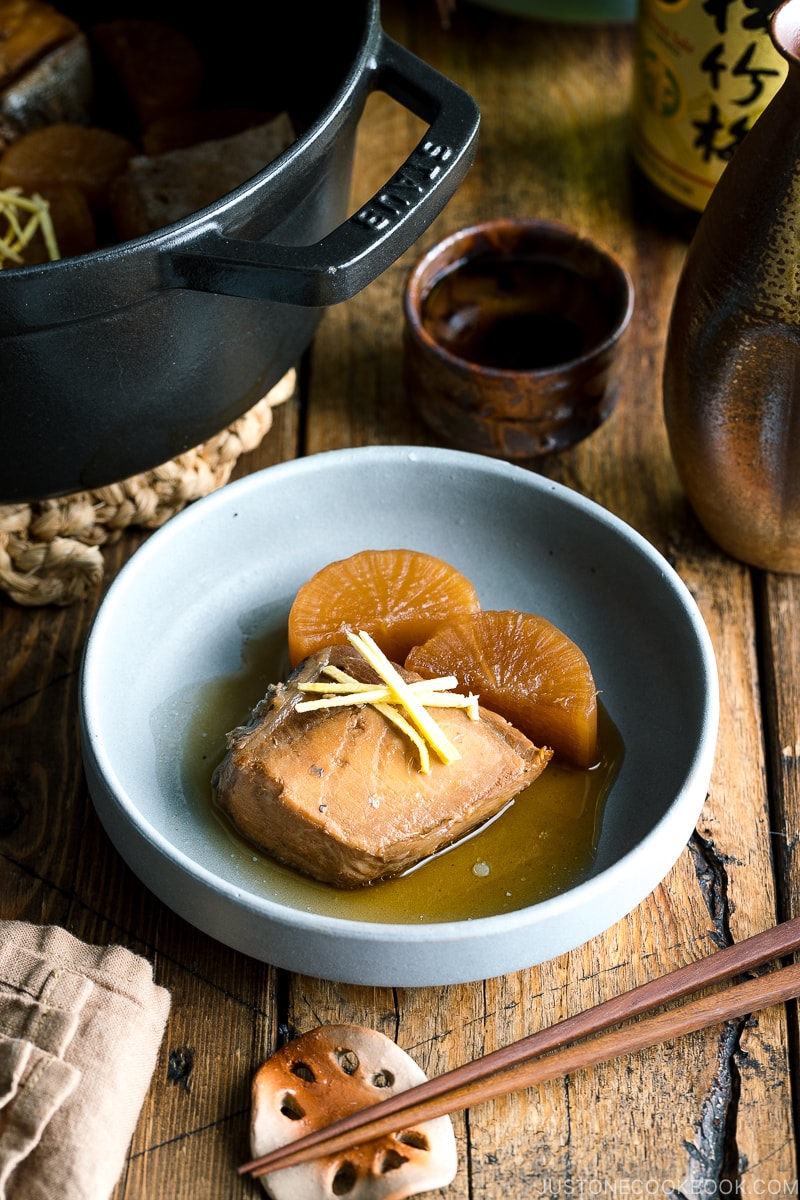 Buri daikon (simmered yellowtail and daikon) is a classic Japanese wintertime favorite when both ingredients are in season and at their freshest. Cooked gently in a soy-infused broth, the homey flavors are utterly comforting! Can't find yellowtail? You can use other types of fish too.
"This is a great dish since I love both buri/hamachi and daikon! I checked your separate blog on Daikon and it was funny to find out that daikon is part of the radish family and not turnip as I had believed all these many years!!! Whatever, it's very good and like you said, so versatile and wonderful." — Dan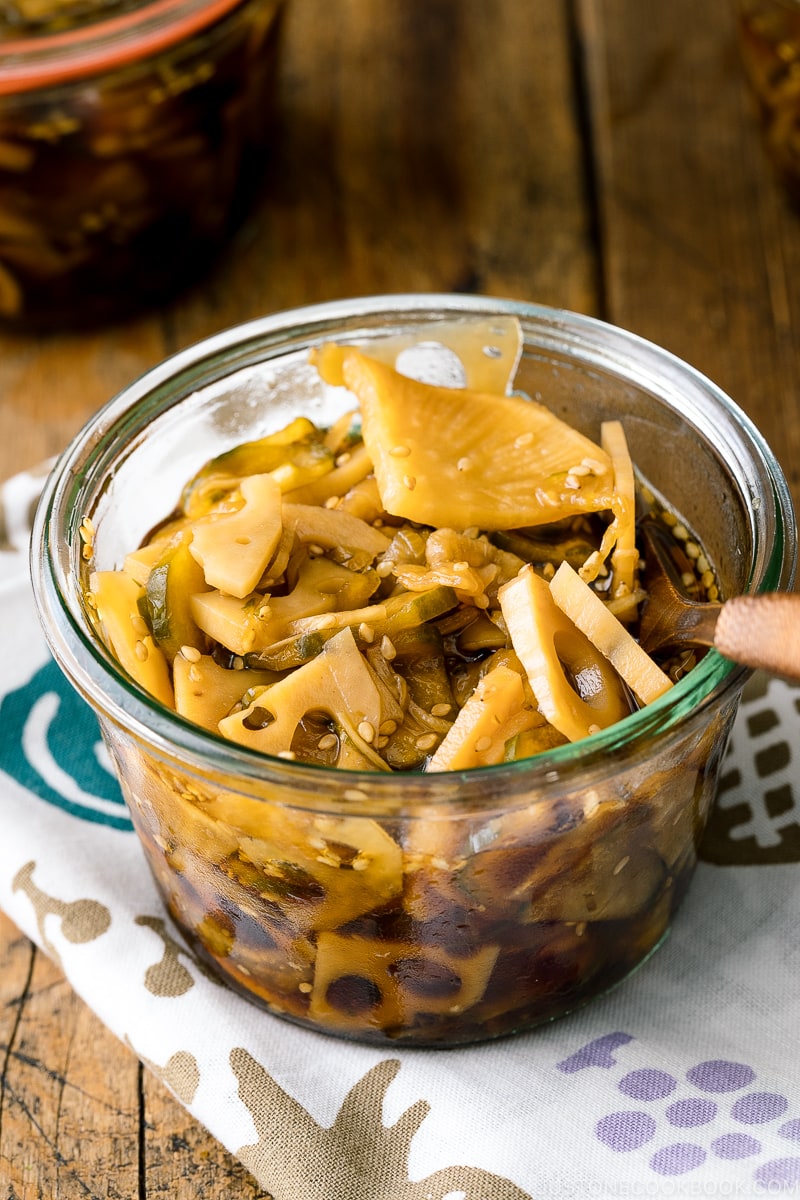 Made with crunchy daikon, cucumber, eggplant, and lotus root pickled in a soy sauce-based solution, this homemade fukujinzuke is a must-have relish for Japanese curry.
"Your recipe was easier to make so that is the one I will be using in the future!" — Annie Migaki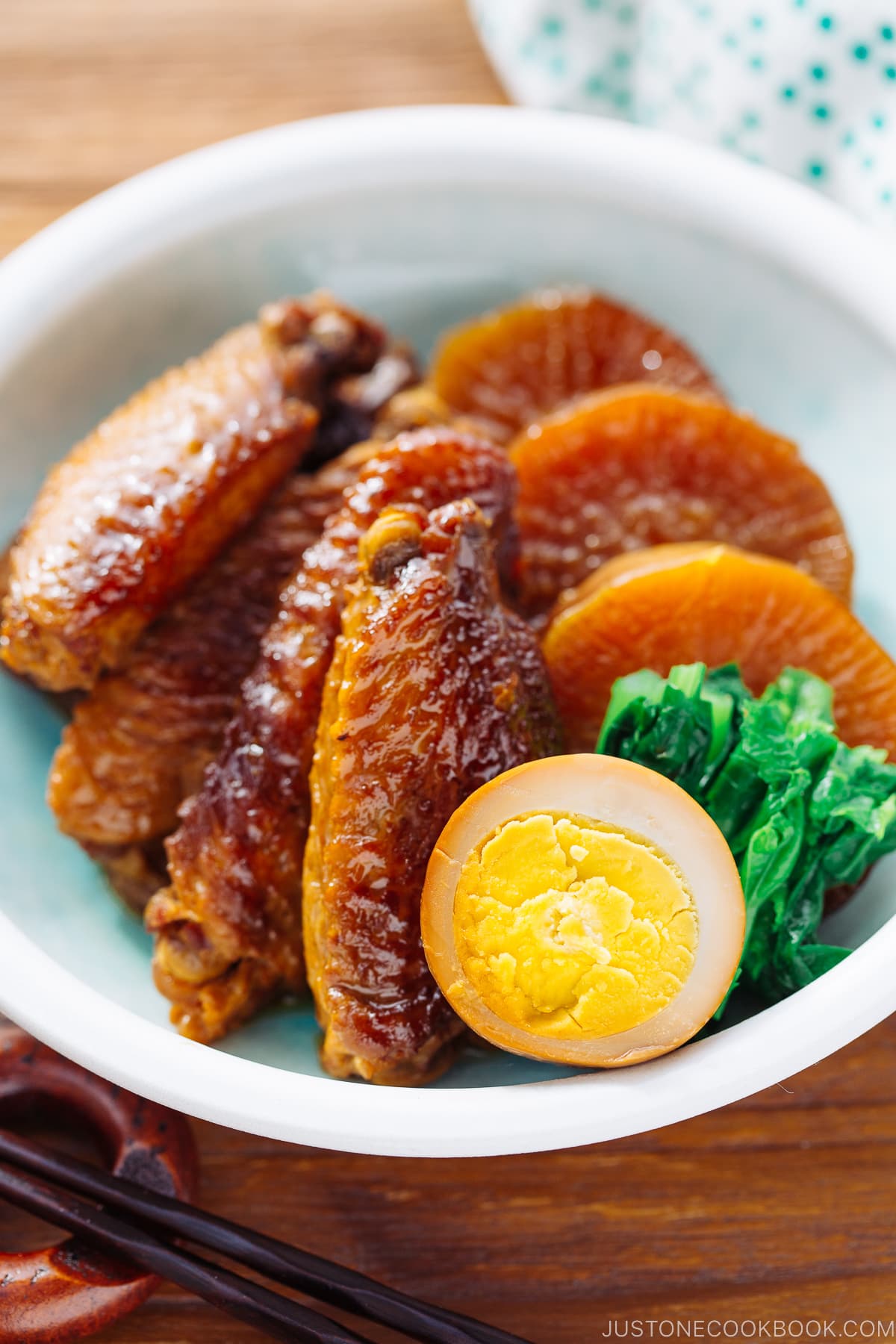 Cooked in a savory soy sauce broth with daikon, these slow cooker chicken wings give you plenty of hands-off time but surprisingly moist and tender meat.
"This recipe is fantastic! I made it for my boyfriend and I but using chicken thighs instead of wings and the chicken just fell off the bone and was so tasty he asked me to make it again tomorrow!" — Sadie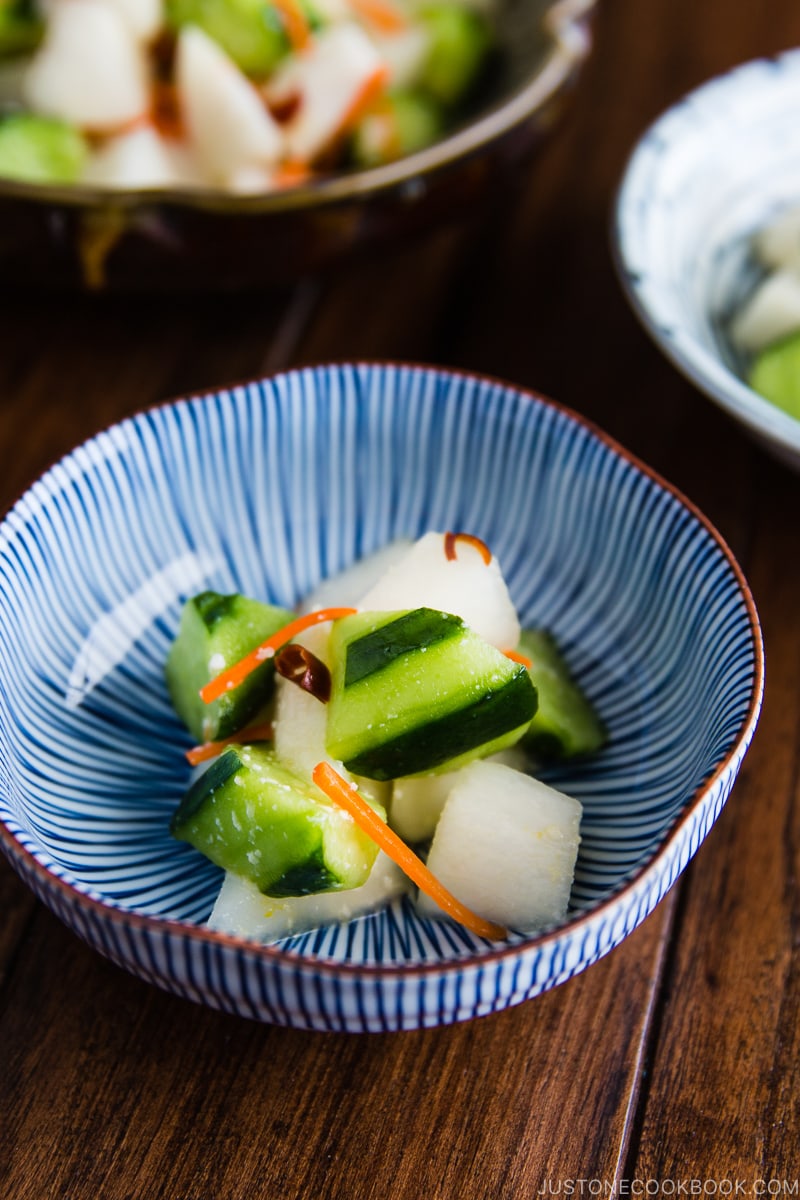 This simple yet umami-packed salad is flavored with shio koji, a natural seasoning made with malted rice, salt, and water.
"Really good dish! So easy to make and has such complex and refined flavors. Always nice to have something fresh on the side, and this pairs with a lot of dishes." — Ina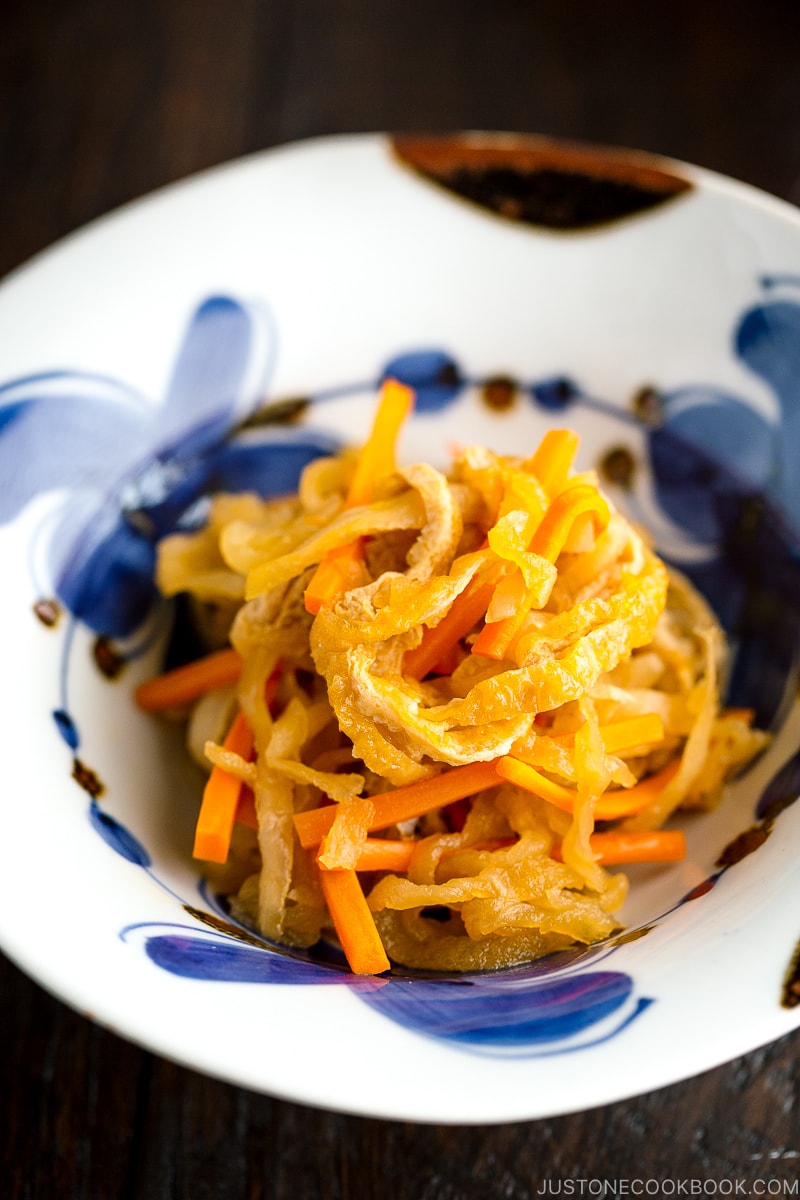 This traditional Japanese dish is made from daikon and aburaage (fried tofu). It is a dynamic side dish for a variety of Japanese meals and can be served at room temperature, warm, or chilled.
"I just got finished making the kiriboshi daikon recipe and, just like all the other recipes on JOC, it was delicious! I appreciate your desire to introduce a standard, traditional Japanese fare, and look forward to trying more." — Patrick B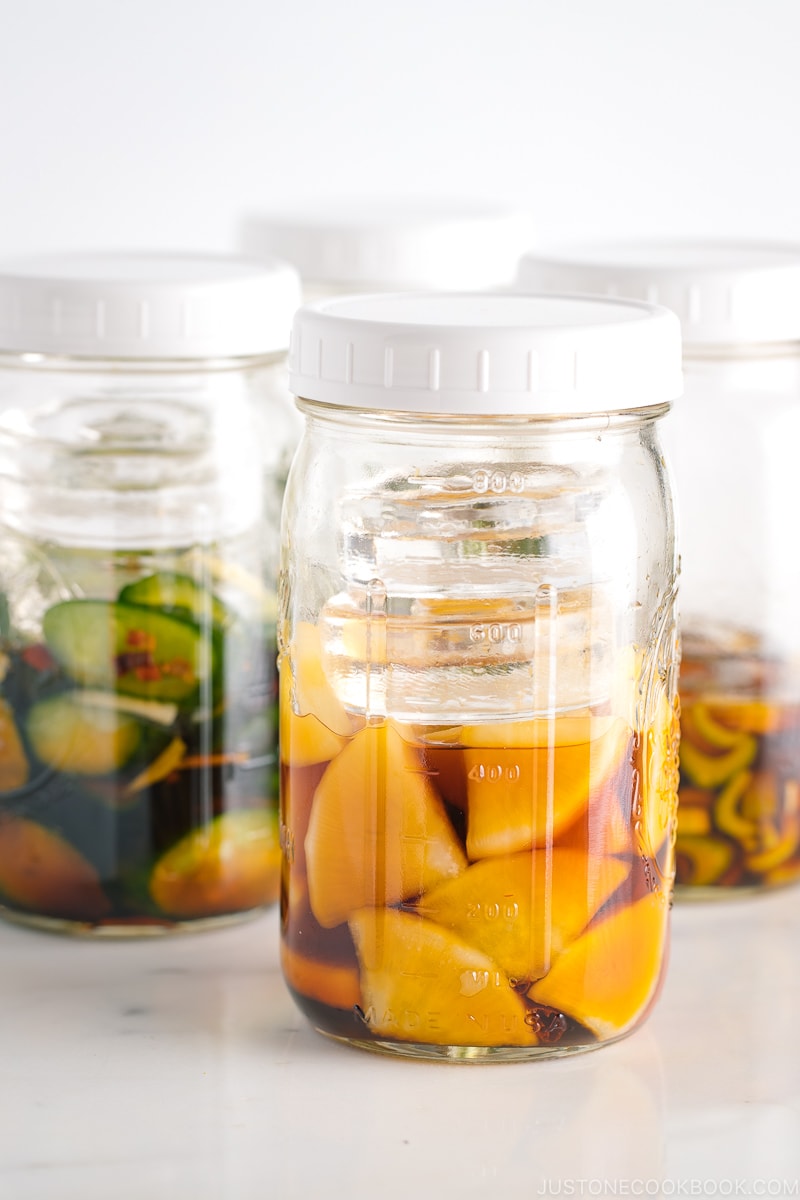 Make the best of your leftover daikon with This easy soy sauce pickle. Serve it as a side dish with steamed rice and miso soup.
"Crunchy, with Made the daikon and cucumber versions yesterday. It was great! I bought a Japanese pickling jar with a glass weight a few months back and I've been using it probably every other day. It's been surprisingly easy to make ichiju sansai dishes since." — Brent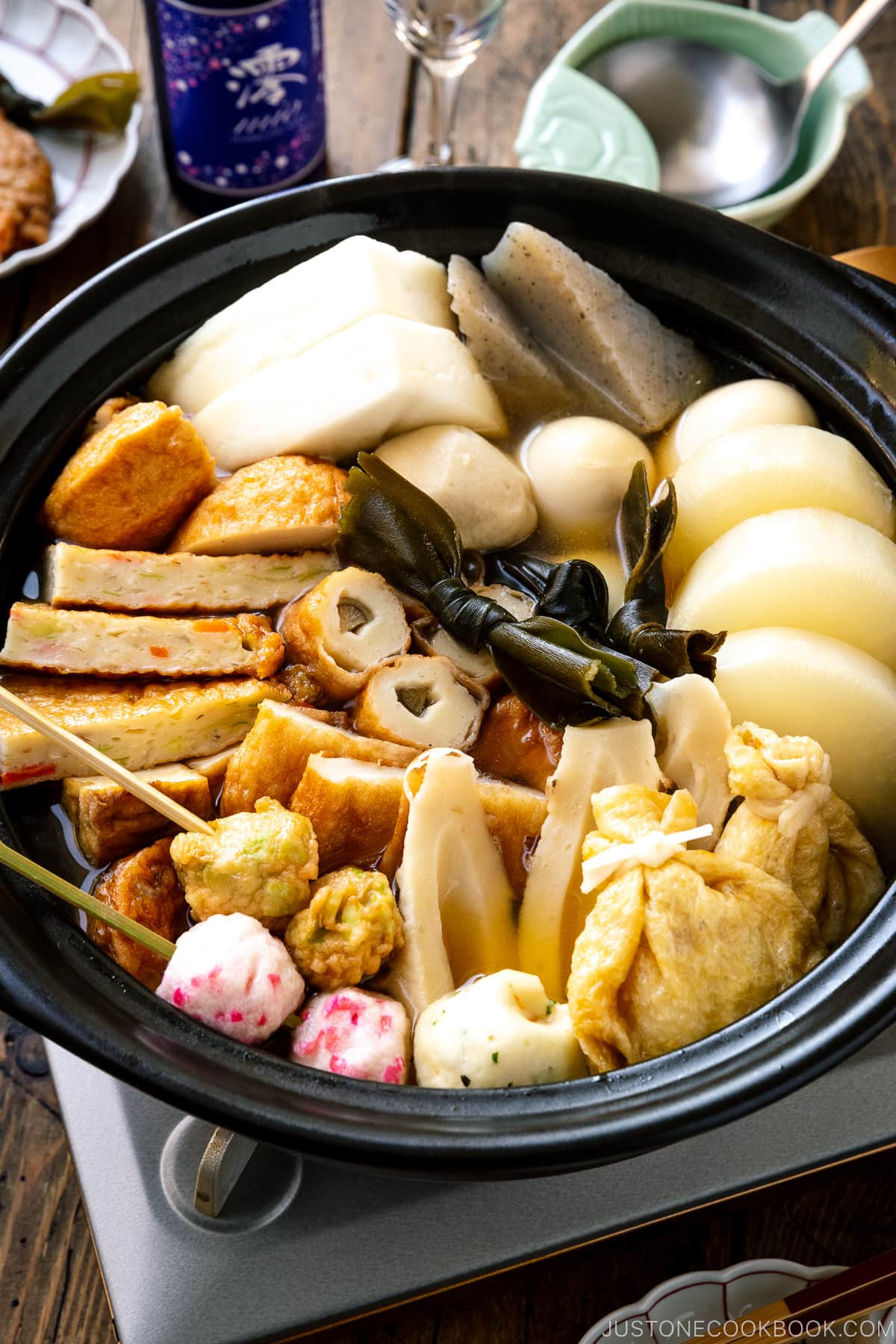 This classic stew features an assortment of fish cakes, deep-fried tofu, mochi, hard-boiled eggs, kombu, and daikon all simmered in a soy sauce-based dashi broth. Served family style in a donabe clay pot, it's a warm and comforting dinner to share with family and friends when the weather turns cold.
"I make oden once in awhile, but it wasn't the greatest. I tried your recipe last night, and oh my goodness! No comparison to what I was making before. Your recipe has a few extra prepping steps, but makes such a big difference in the refinement taste. Even the broth is wonderful to sip on!" — Marsha
15. Grated Daikon (Daikon Oroshi)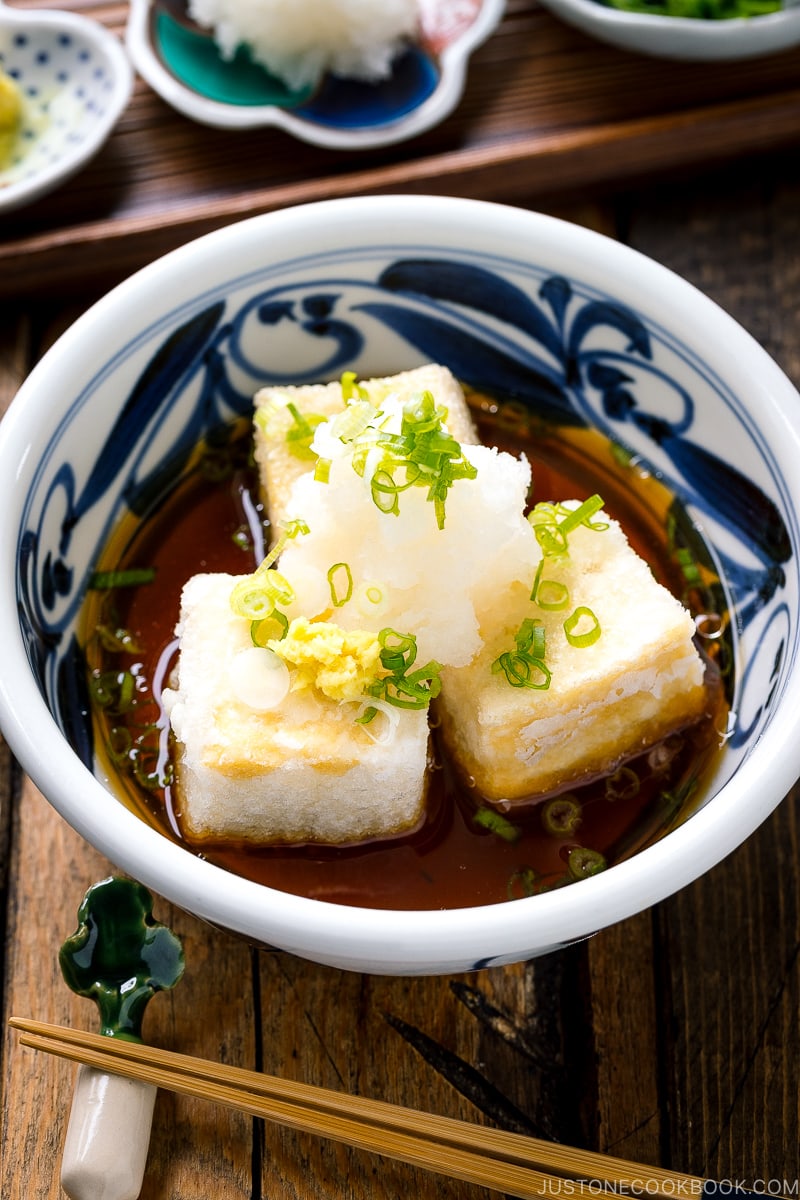 Grated daikon or what we call daikon oroshi, is one of the easiest ways to use up all the daikon you have in storage. Peel the daikon and grate it using a grater (I love and use this one all the time). Squeeze the grated daikon gently to remove most of the liquid and put it into a small bowl.
Some of the popular recipes that are often served with grated daikon are Agedashi Tofu, Tamagoyaki (Rolled Omelette), Tempura Dipping Sauce, Chicken Katsu, and Oroshi Soba. You can also top grated daikon on steak dishes such as this Garlic Saikoro Steak and Japanese-Style Sous Vide Steaks.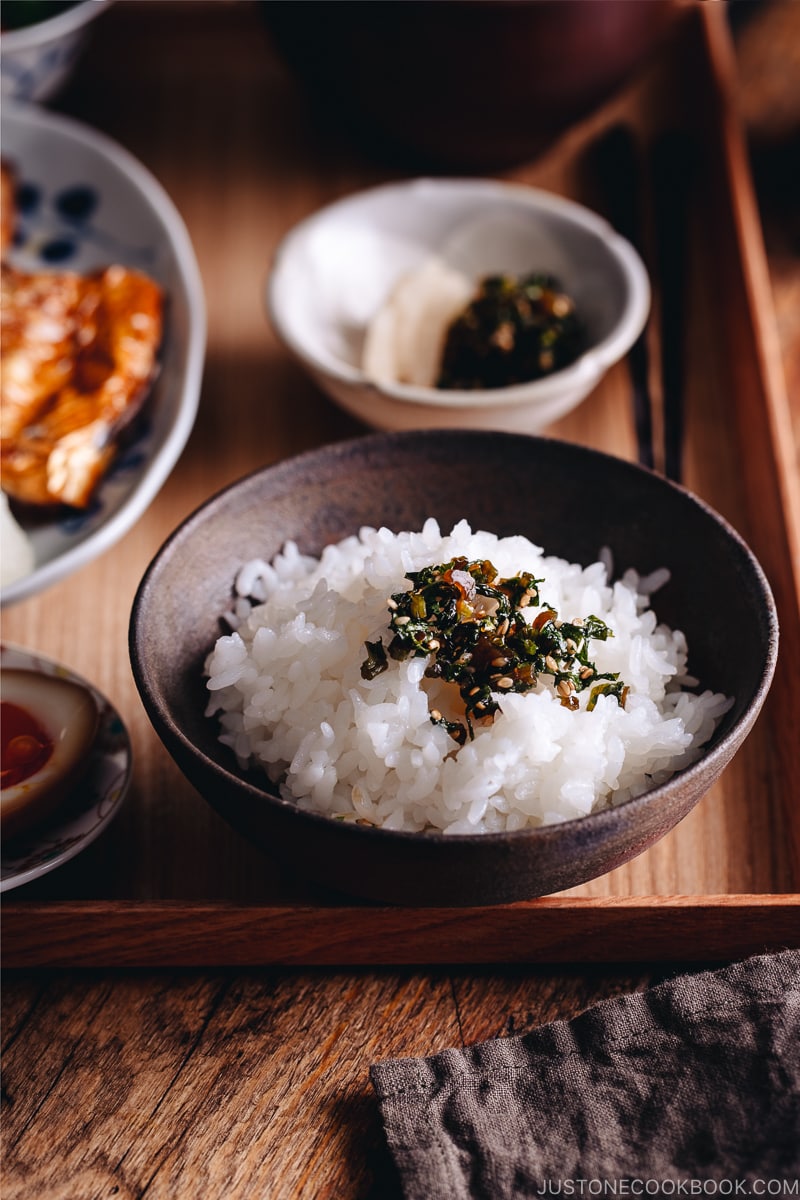 Use your daikon leaves to make Japanese rice seasoning! It is quick and easy to make, and a great side dish as a part of your meal prep menus.
"This was so delicious! I always try to grow daikon but usually get a smallish radish compared to the big ones you can get at the Asian market. Now I will never be disappointed with the small daikon, because I get to make this Furikake! I was never a big fan of the dried ones you can buy to shake on your rice, but absolutely love a bowl of steamy rice with this Furikake!" — Gale
We hope you enjoy the recipes above and find more reasons to add daikon to your diet!
---
More Recipes You'll Enjoy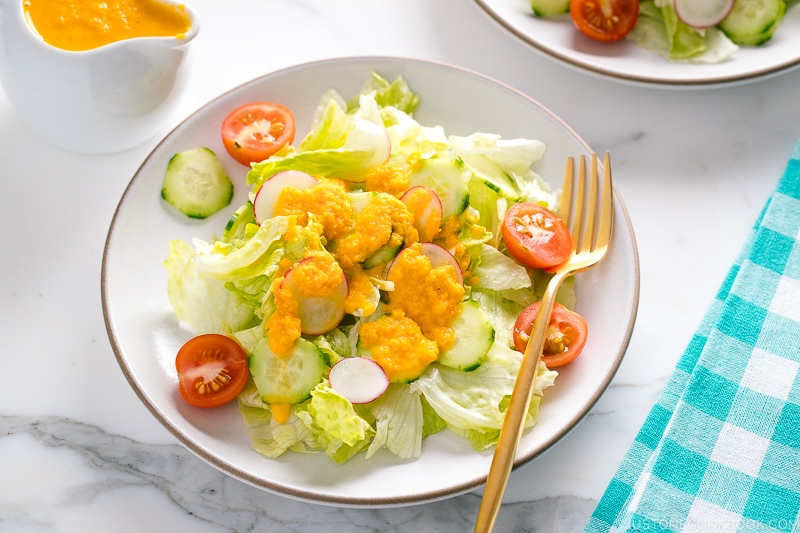 Wish to learn more about Japanese cooking? Sign up for our free newsletter to receive cooking tips & recipe updates! And stay in touch with me on Facebook, Pinterest, YouTube, and Instagram.