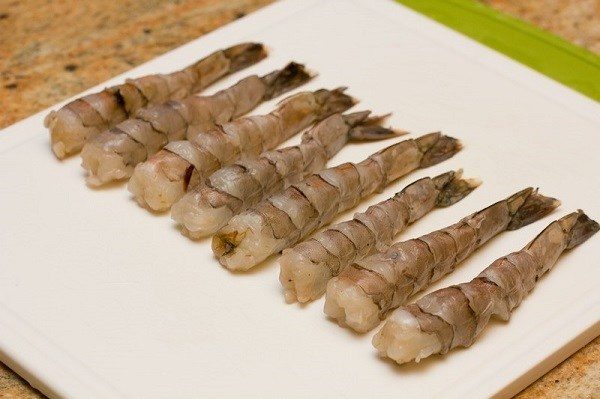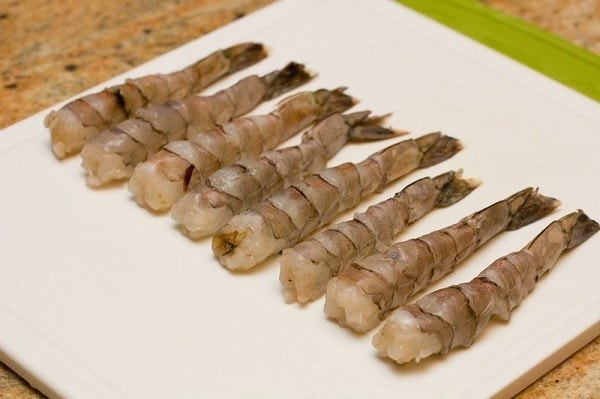 Do you like Shrimp Tempura and Ebi Fry and wonder why the shrimps are so straight?
How do we make this signature shape? It's very easy to do! I'll show you how to do it in the step by step tutorial here.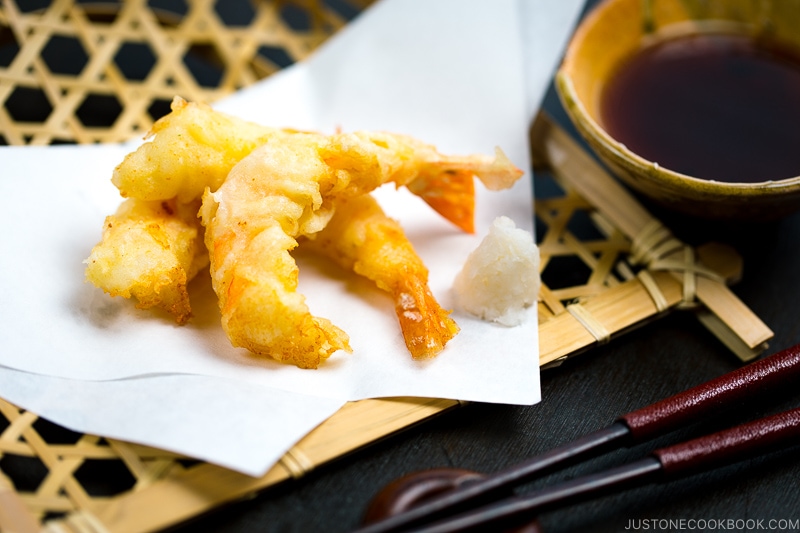 Wish to learn more about Japanese cooking? Sign up for our free newsletter to receive cooking tips & recipe updates! And stay in touch with me on Facebook, Pinterest, YouTube, and Instagram.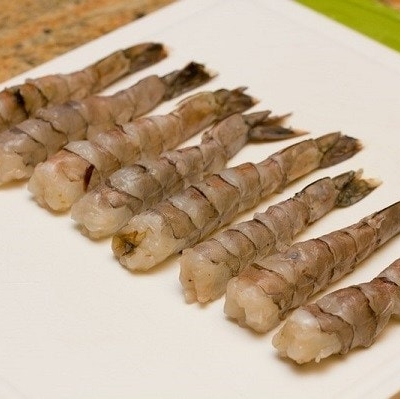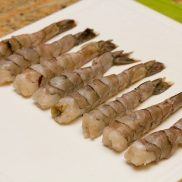 Print Recipe
How To Prepare Shrimp For Shrimp Tempura & Ebi Fry
Shrimp for Shrimp Tempura and Ebi Fry is always straight. Here's how you prepare it.
Ingredients
prawn

(or large shrimp)

1-2

Tbsp

sake
Instructions
Pull off the head if it is still attached. Pull off the outer shell. Keep the last segment of shell and the tail tip on.

Devein the back of shrimp with a skewer. The vein runs right along the back. Insert the tip of the skewer sideways about ½ inch (1.3 cm) down from the head of the shrimp and pull the skewer tip up towards you. This will lift up the vein and you can pull off the vein with the skewer or with your hand. If the vein is broken, then insert again a bit lower towards the tail. If you can't find the vein, then don't worry about it.

Make a couple of slits underside. Hold the shrimp with both hands and bend it backward (belly-up) to make it straight. Straighten the shrimp as much as possible in order to get the desired shape.

Cut the tip of the shrimp tail as you see below.

Remove dirty water in the tail by holding the tip of the knife down on the tail and moving it from left to right (see #1) squeezing the water out from the cut tip. If you skip this process, water retained in the tail might create splatter in the oil. Then take off the shell from the middle tail. You just need to pull it out (see #2).

Sprinkle some potato starch (cornstarch) and coat the shrimp. The starch will absorb the smell and dirt from the shrimp. Rinse the shrimp under running water.

Add 1-2 Tbsp of sake and rub with hands. Discard the liquid after 10 minutes (no need to rinse).

Now it's ready for Shrimp Tempura or Ebi Fry.