Kashiwa leaves are inedible oak leaves used to wrap kashiwa mochi, a special treat eaten on Children's Day.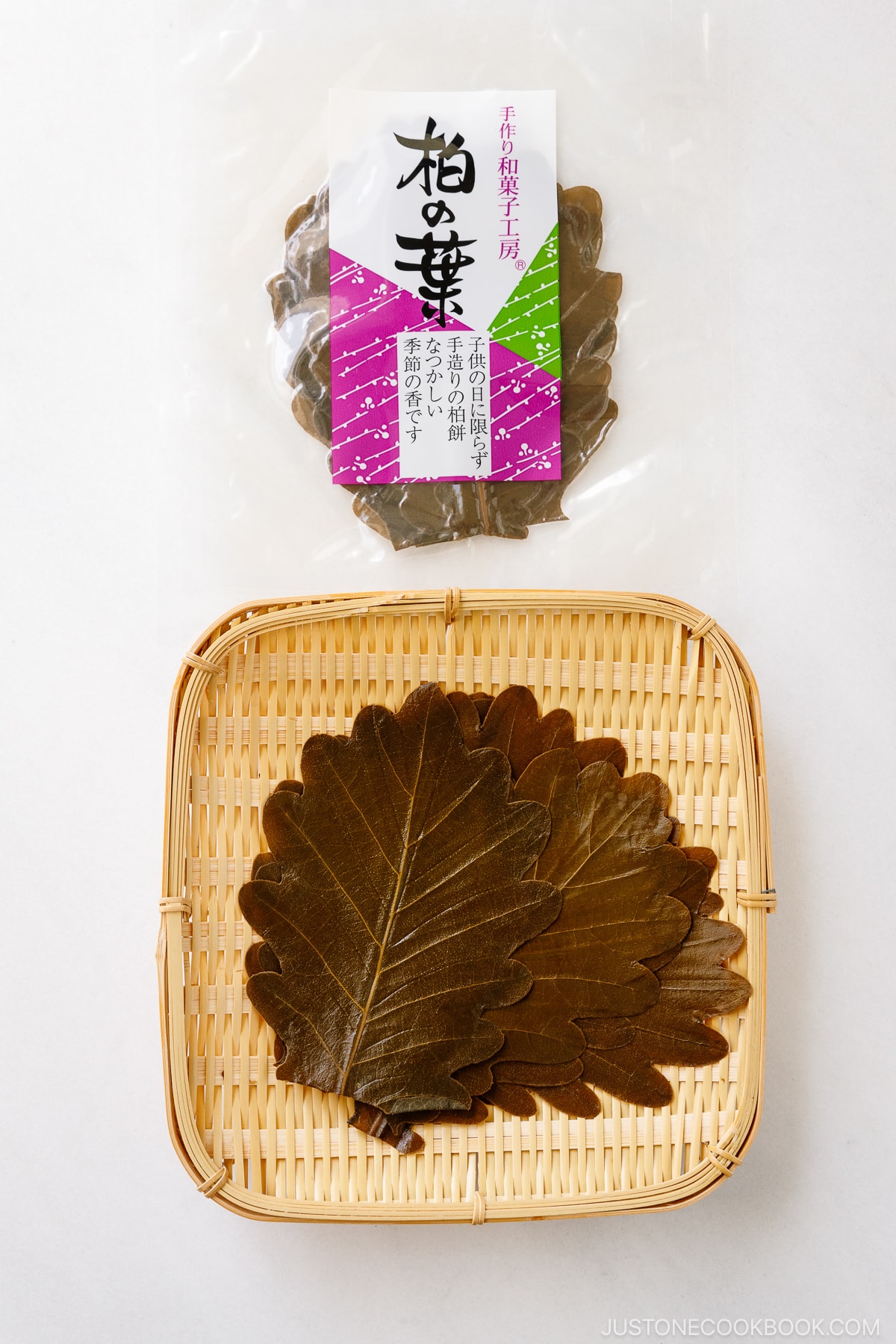 Kashiwa (oak) leaves are used to make Kashiwa Mochi. It's a tender, chewy mochi dessert stuffed with anko and wrapped in a kashiwa (oak) leaf. It's eaten on May 5th, which is Children's Day (こどもの日), also known as Tango no sekku (端午の節句). It's a national holiday dedicated to praying for the health and happiness of boys, similar to Hina Matsuri (雛祭り) on March 3rd.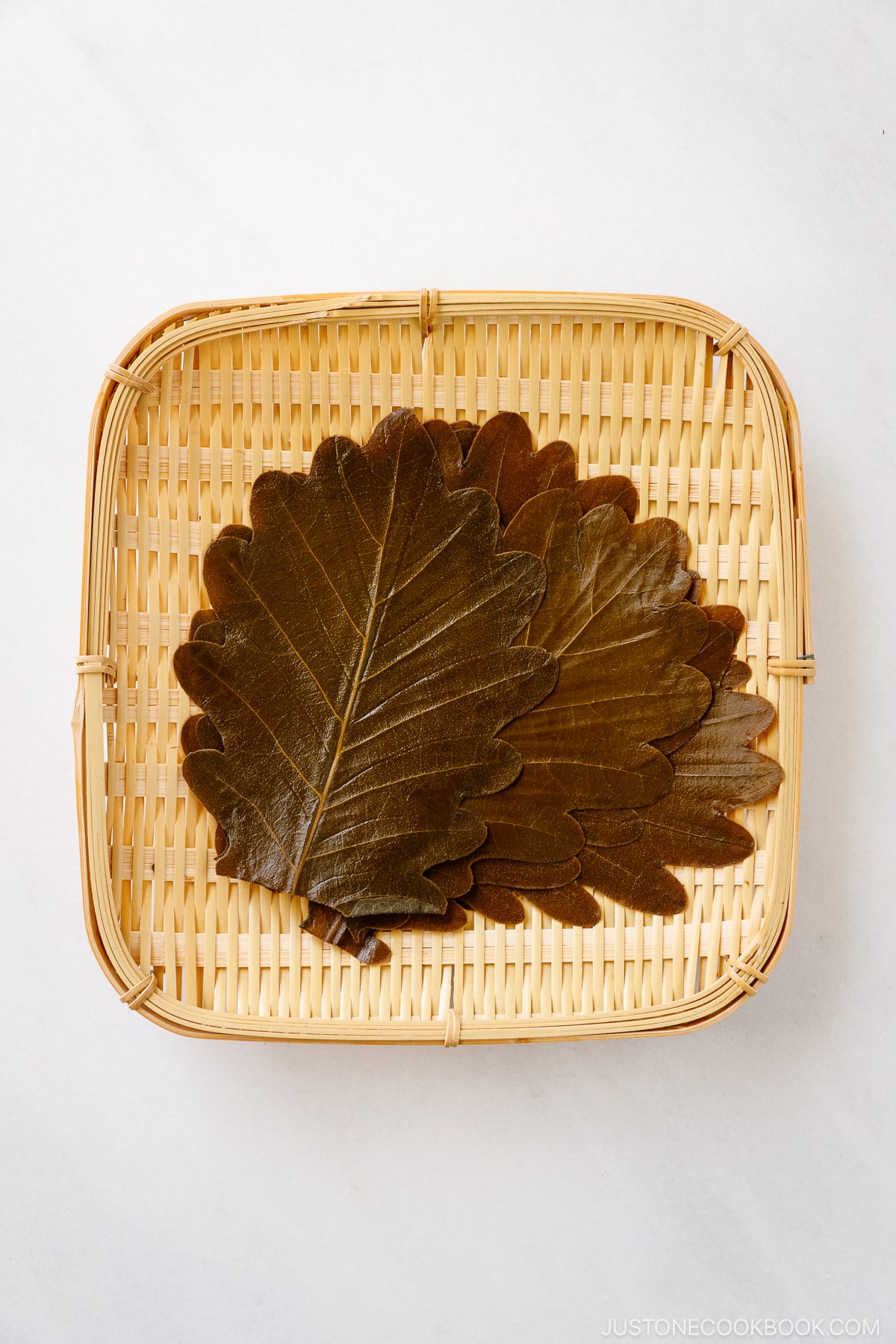 You may wonder why mochi is wrapped in an oak leaf. Since oak trees don't shed old leaves until new leaves grow, the Japanese consider oak trees as a symbol of the prosperity of one's descendants. These oak leaves are not edible; however, as they are wrapped around mochi, the pleasant earthy fragrance transfers to the mochi.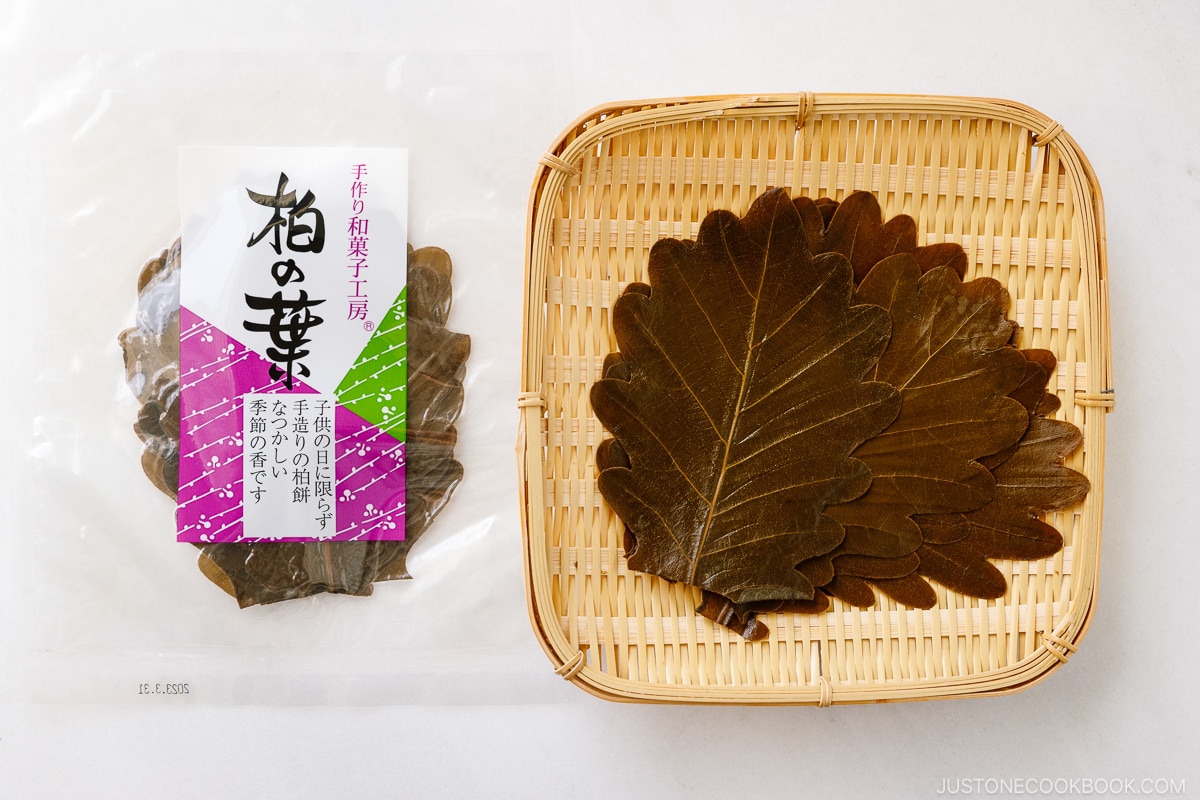 Recipes Using Kashiwa Leaves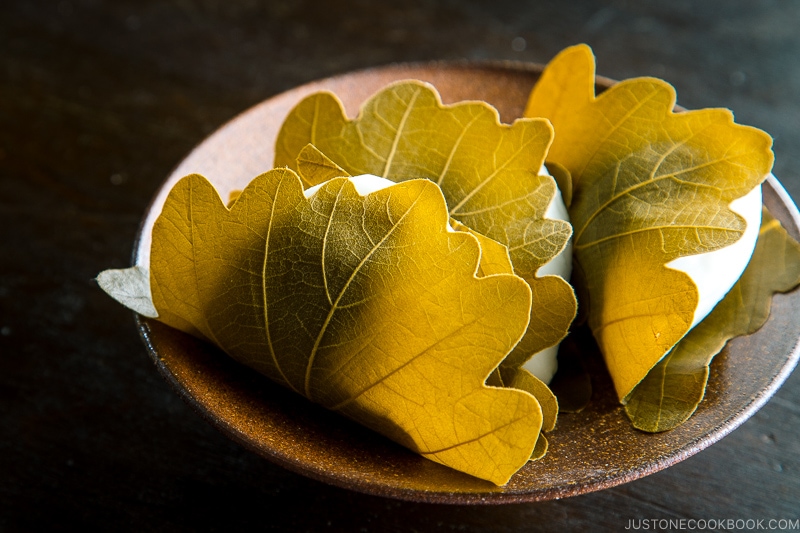 Where To Buy
You can find these leaves (dried or vacuumed packed) in Japanese grocery stores and this online store that ships worldwide.
---
Wish to learn more about Japanese cooking? Sign up for our free newsletter to receive cooking tips & recipe updates! And stay in touch with me on Facebook, Pinterest, YouTube, and Instagram.