When I talk to my mommy friends or my children's classmates' moms, it seems like our discussion often focuses on which activities our children should participate in to stand out. Maybe it's because we live in the bay area and the ultra competitive environment creates this behavior.
I often worry about whether my children are falling behind because they are not going to Chinese or Japanese school, or playing club soccer or doing gymnastics. Honestly speaking, between piano lessons and swimming, and teaching them Japanese myself, they barely finish all their homework as it is. I do get concerned when I hear from other parents, "so and so's schools are already teaching their 2nd grade students 3rd grade math," etc. All that changed a few weeks ago, when something happened that made me take a step back and realize what's truly important in life.
Our family went to Target to shop for birthday gifts and home items. My husband took the two children to the toy section to buy birthday gifts while I explored the kitchen section. After 15 minutes or so, I went to meet them in the toy section. As predicted, they were busy looking at what they want for Christmas, instead of selecting something for their friend's birthday. I then split from them in the toy section so we could finish shopping quickly.
I don't remember exactly how much time passed (perhaps just 3 or 4 minutes). I found what I wanted to buy, and my husband and my daughter found me at the same time. My husband then asked me about our son, "Where is he?" I looked around and said "I don't know, I thought he was with you!" My husband then calmly said, "Okay, he was just looking at Legos a minute ago and is probably in another aisle. Let's go look for him."
Standing on the opposite ends of the aisles, we walked down the entire toys and outdoor sections and our son was nowhere to be found. I started panicking a bit and made eye contact with my husband from across the aisles. We didn't speak a word but both of us were thinking the same thing. All the horrible scenes from movies where children get kidnapped raced through our minds. I've never been so scared in my entire life, screaming in my head "What happened to my baby?"
My husband found a Target worker nearby and told him that our son was missing. The worker asked my husband what our son was wearing. Remembering that he took a few camera phone photos earlier in the store, he showed the picture of our son to the worker. Definitely a bit embarrassing, but more on that later.
The worker, after seeing the photo, said into his headset, "Code yellow, code yellow, there's an Asian boy wearing a blue shirt with red stripe who is missing." He then asked us to go wait at guest services. Our hearts sank with every passing second. We quickly walked towards guest services holding onto our daughter's hand, as she kept asking "Where is he? Where did he go?"
Finally, at guest services, I saw my son waiting there. He burst out crying the moment he saw us as well. I ran towards him and hugged him tighter than I've ever hugged him. At that moment, nothing else really mattered except for the fact that I had him safely in my arms again. Now that the incident is over, I realize that it doesn't really matter if my children do 50 activities, or just a few. I just want them to be healthy and happy, just like what I wished for when they were first born.
When we had dinner with our friends over the weekend and told them the story, we cracked up when we realized which picture my husband had shown the employee who was helping us. Good thing it wasn't my daughter who went missing! We would have had to show them this super helpful photo.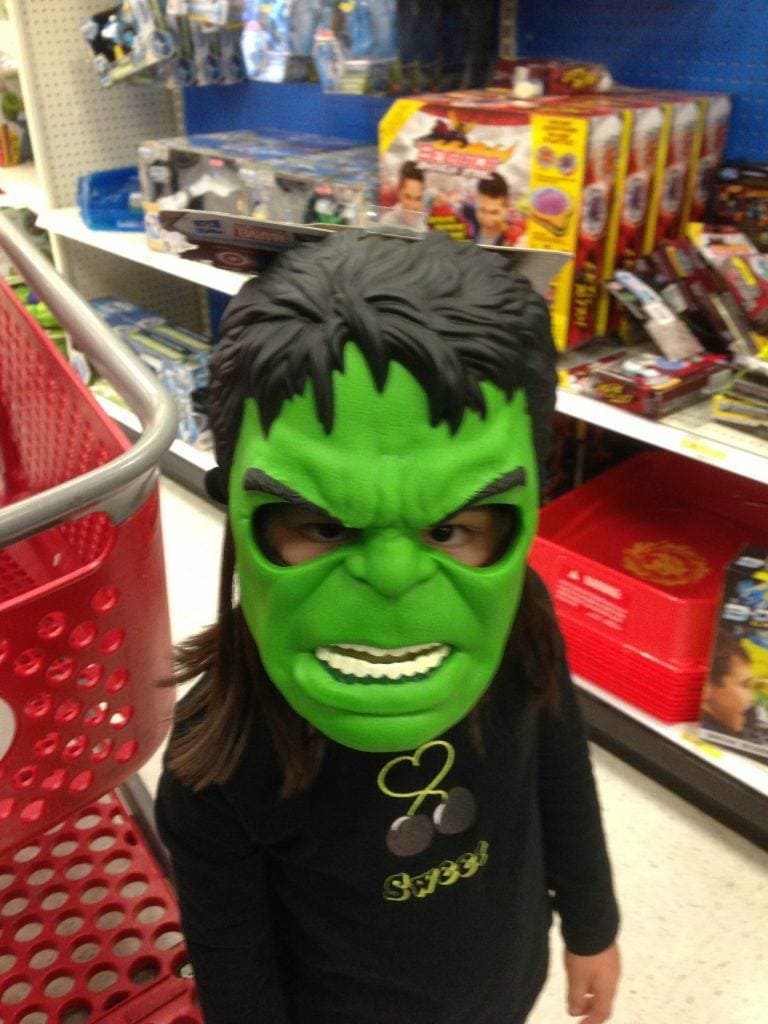 The Best Part is an online community that's dedicated to brightening your day—every day. How? By spreading optimism, one share at a time. The Best Part posts inspirational stories, encouraging quotes, good news and other upbeat items on Facebook, Twitter and Instagram—and encourages fans and followers to share that optimism with their friends. Because when optimism is shared, it grows, making an even more positive impact on our world. Check out what others are sharing on Facebook, Twitter and Instagram.
Similar Post: