As its name implies, salt-pickled cherry blossoms are edible cherry blossoms. The Japanese use it in various spring-related sweet and savory foods.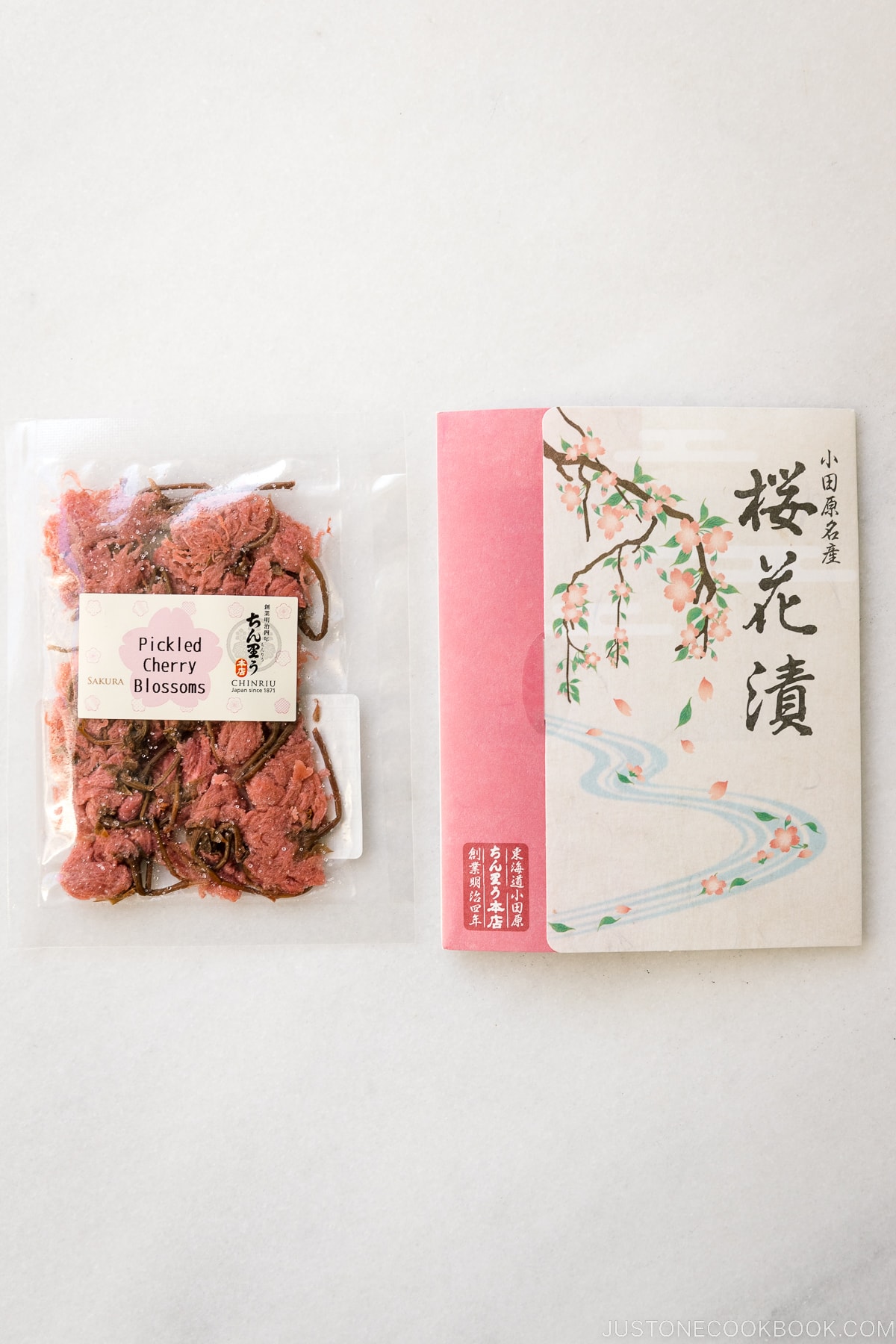 Bring a touch of spring to your table with salt-pickled cherry blossoms (桜の塩漬け). These edible blossoms accent baked goods such as cookies and cakes or steeped in hot water for tea. As the seasonal motif-obsessed Japanese, these cherry blossoms are a beautiful reminder of the fleeting moments in nature.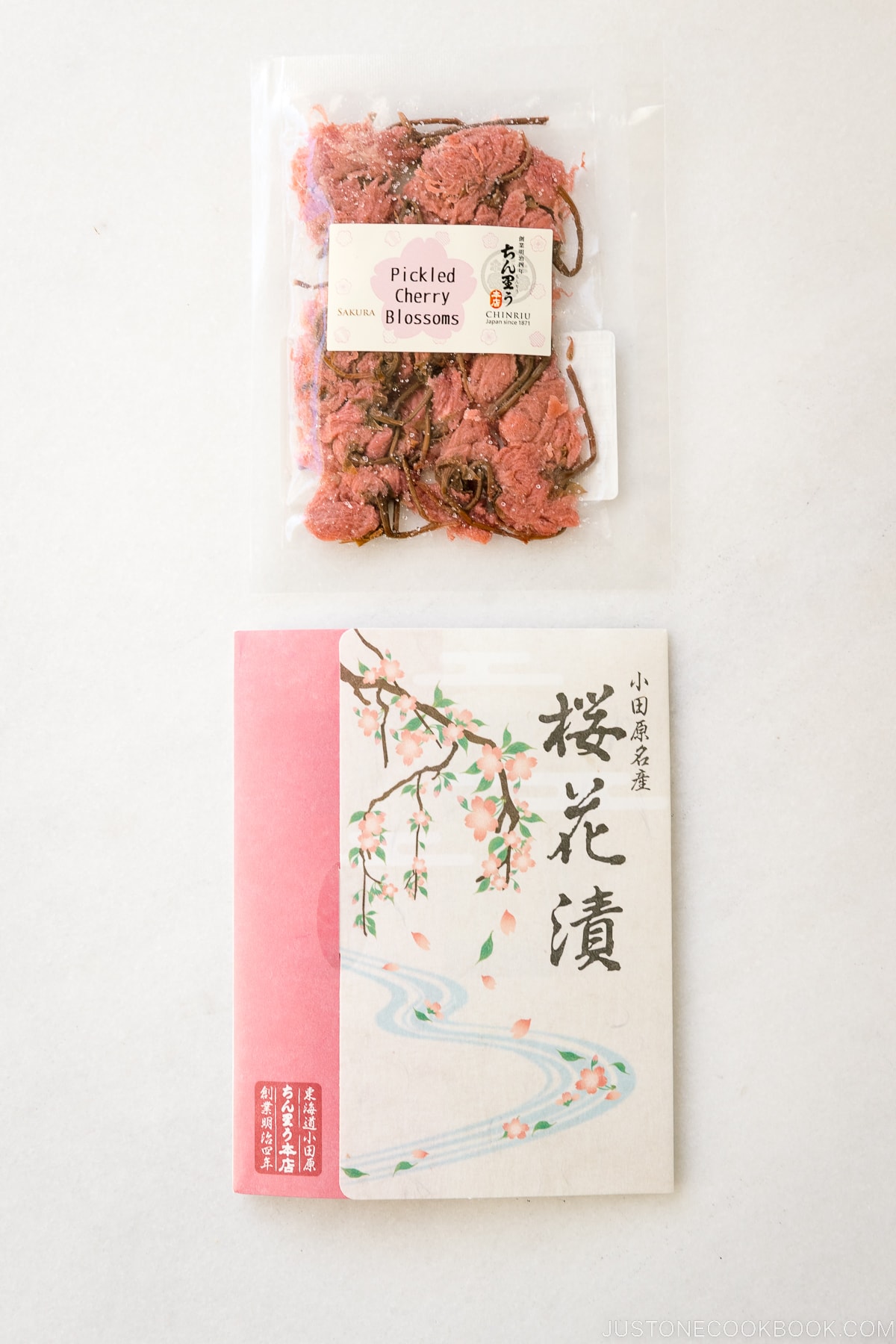 What Are Salt-Pickled Cherry Blossoms
For centuries, the Japanese have waxed poetry, literature, and paintings on the transient beauty of cherry blossoms. Cherry blossoms, or sakura (桜), hold a special place in Japanese culture.
The Japanese use the blossoms and leaves in many sweet and savory dishes. As its name implies, salt-pickled cherry blossoms are edible salt-cured cherry blossoms. It's made by carefully handpicking the young buds, then washing, draining, and drying before sprinkling them with salt. The brine is squeezed out the next day, and the flowers are pickled in ume plum vinegar (梅酢) to add a pink color and then left to dry.
I hope you enjoy a taste of the precious cherry blossoms season right in your home.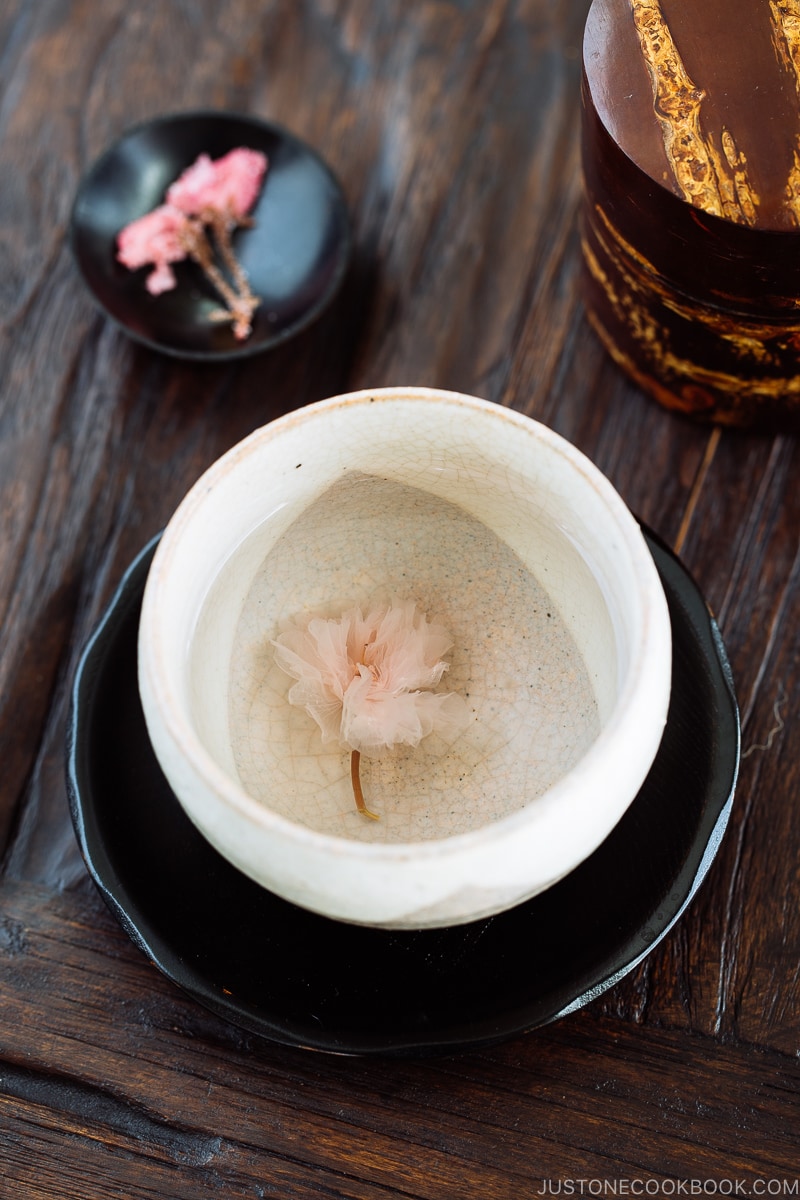 How To Use
Salted cherry blossoms are ideal for sweet and savory dishes with a lightly salted flavor and a unique floral aroma. The gorgeous pink also adds a touch of beauty to the food.
The Japanese use it to make a tea called sakurayu (桜湯), served at joyous occasions such as weddings or as an ingredient in wagashi, traditional Japanese desserts.
When spring comes around, I often order a bag of pickled cherry blossoms and make my favorite spring-themed foods, such as cookies, jelly, chiffon cake, and sakura salt. Enjoy these preserved blossoms year-round.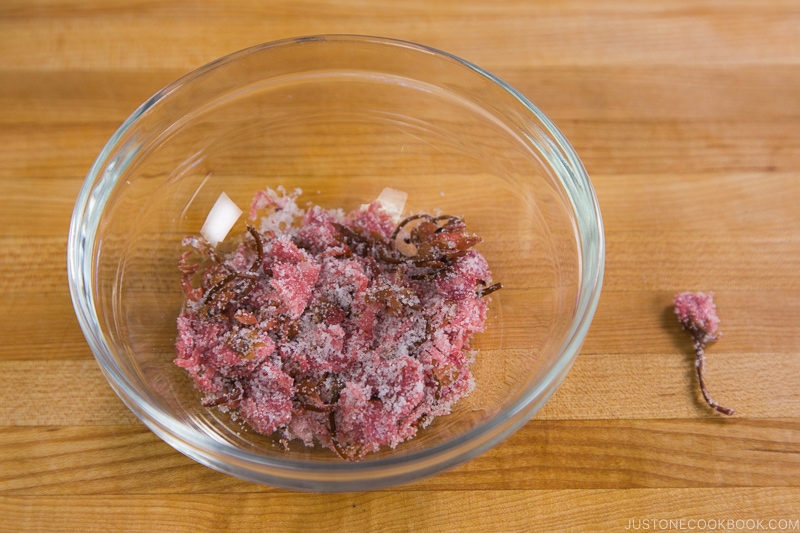 Recipes Using Salt-Pickled Cherry Blossoms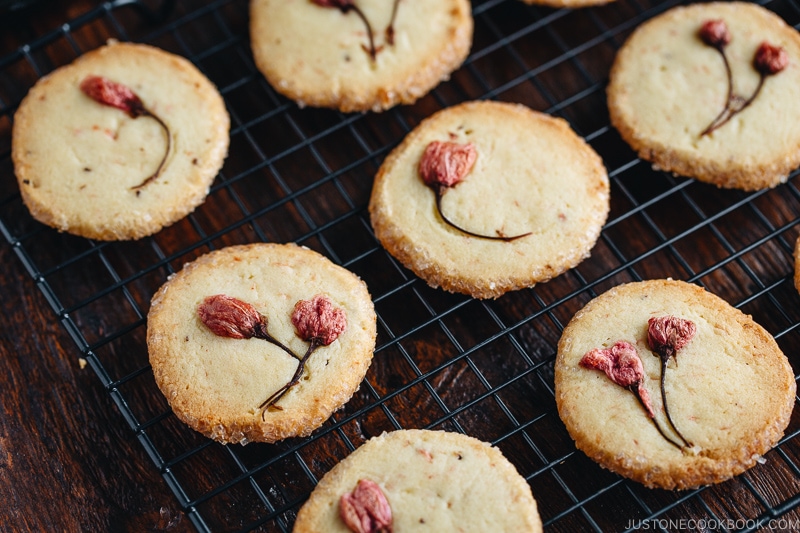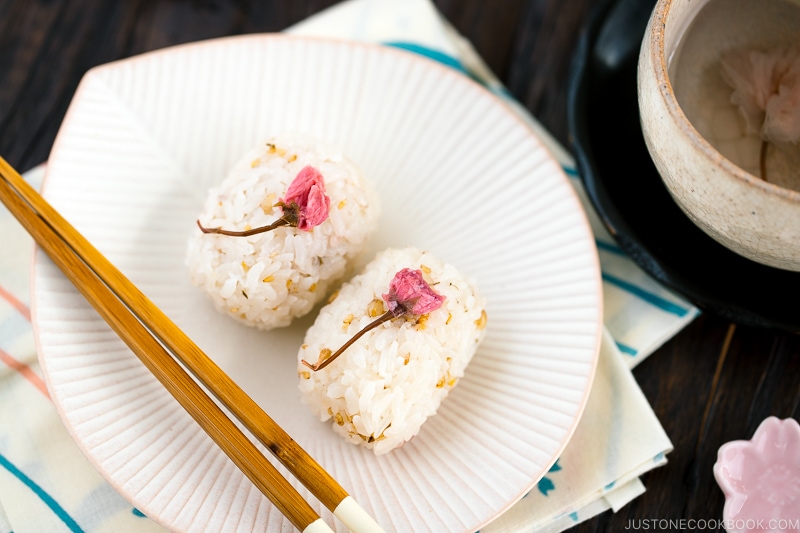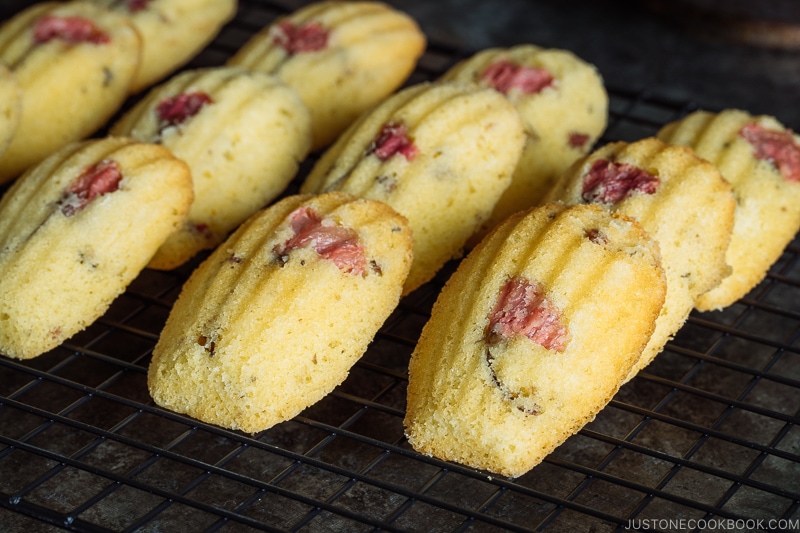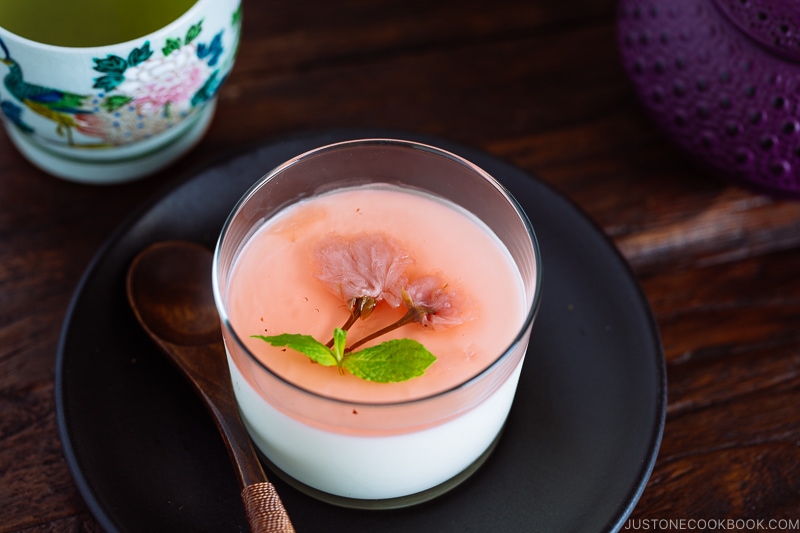 Where To Buy
You can purchase these salt-pickled cherry blossoms from this Japanese online store that ships internationally (this company also sells them on Amazon), or another brand on Amazon. You might be able to find it at Japanese grocery stores when in season. You can also purchase it from Weee!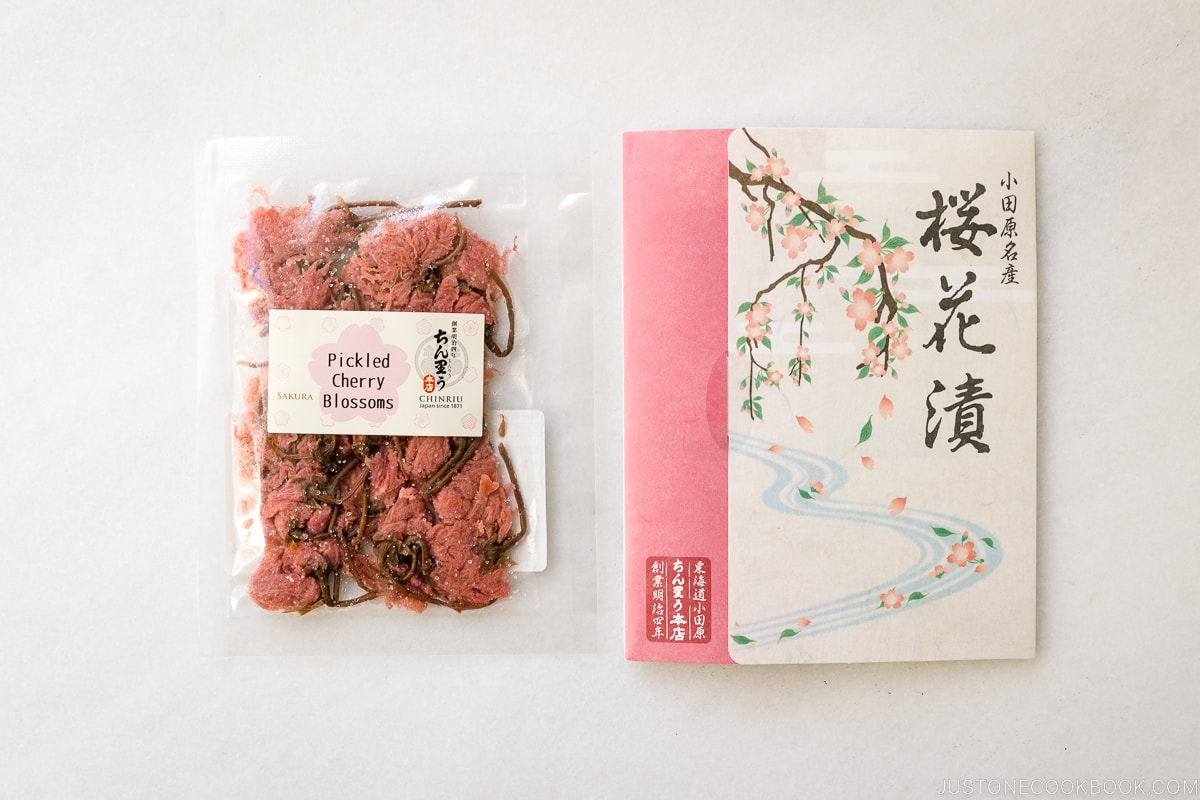 ---
Wish to learn more about Japanese cooking? Sign up for our free newsletter to receive cooking tips & recipe updates! And stay in touch with me on Facebook, Pinterest, YouTube, and Instagram.