It's back to school time. Discover new bento ideas and inspirations for packing school lunches!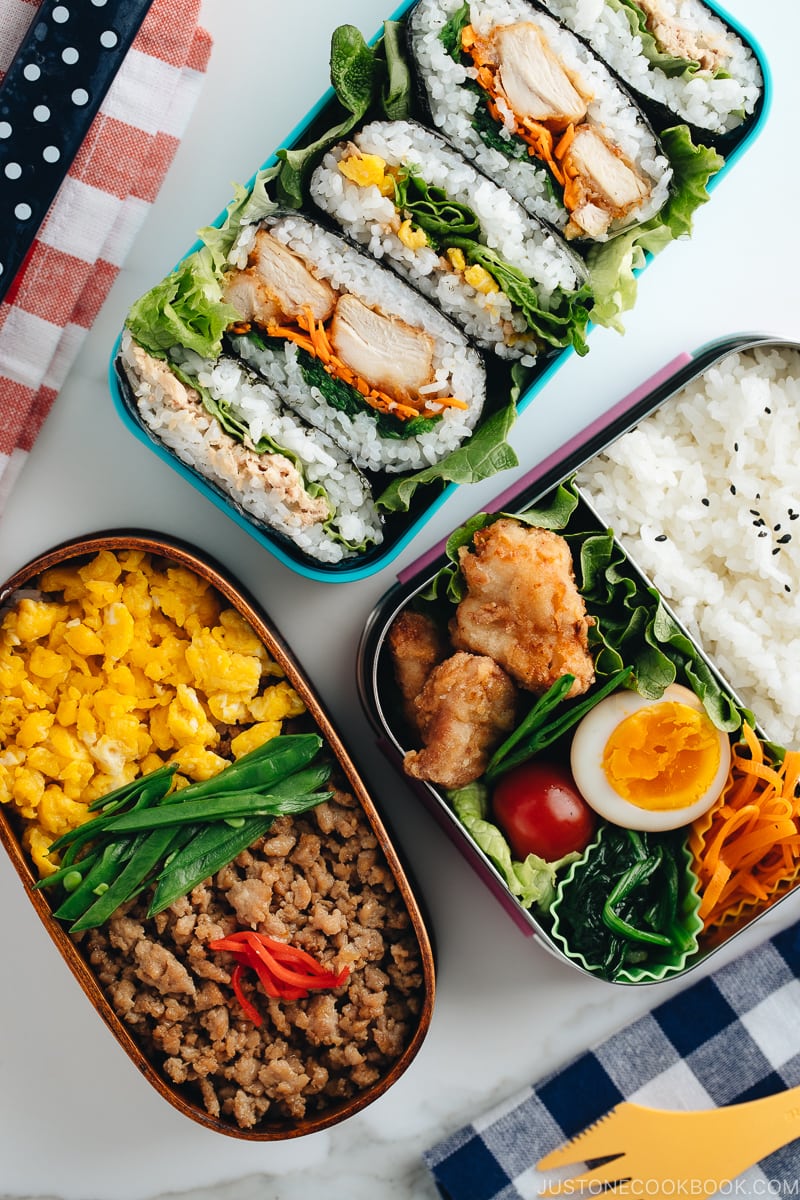 These 3 easy and budget-friendly meal prep ideas for bento prove that eating healthy can be delicious and fun! A little prep work on Sunday will set you up to eat healthier, save money, and reduce your stress through the week.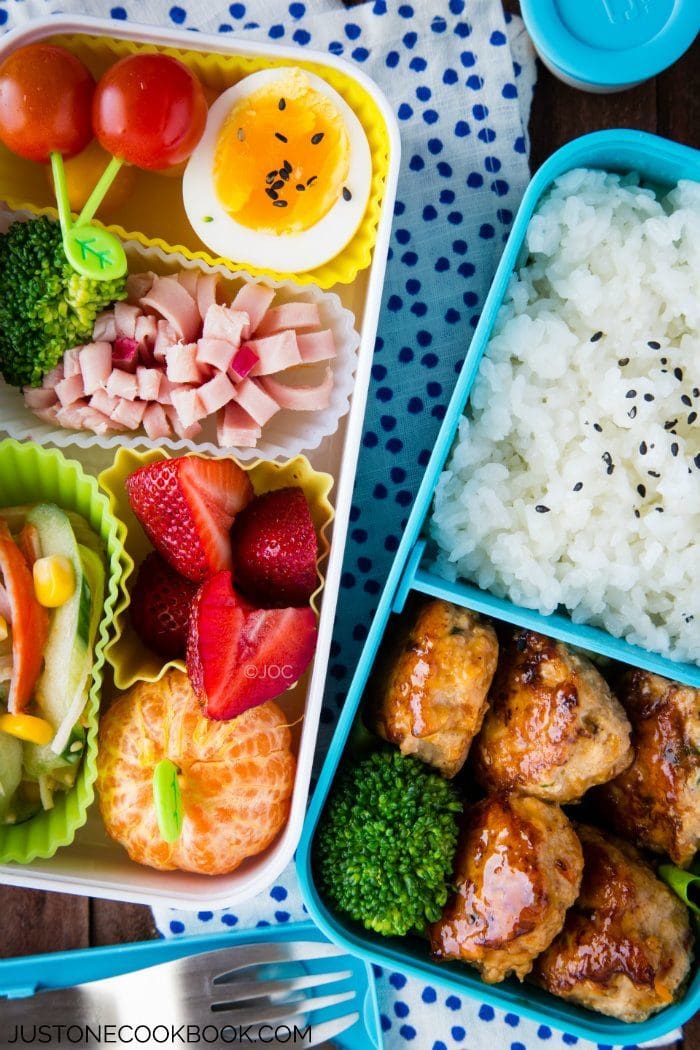 Delicious soft and tender chicken meatball packed with ham flower, fruits, crab salad, egg, and broccoli in a stylish bento box.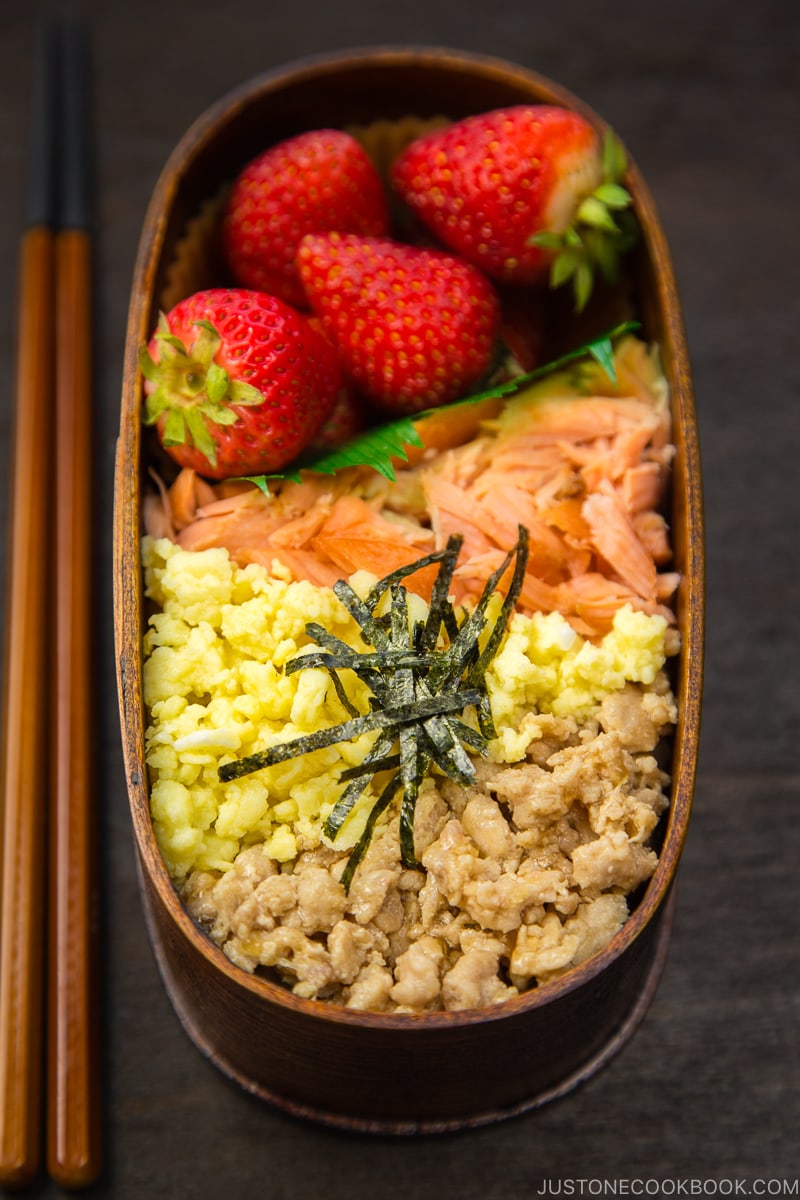 Beautiful bento tastes twice as good. Enjoy this colorful Sanshoku Bento with sweet ground chicken, salmon flakes, scrambled egg, and strawberries.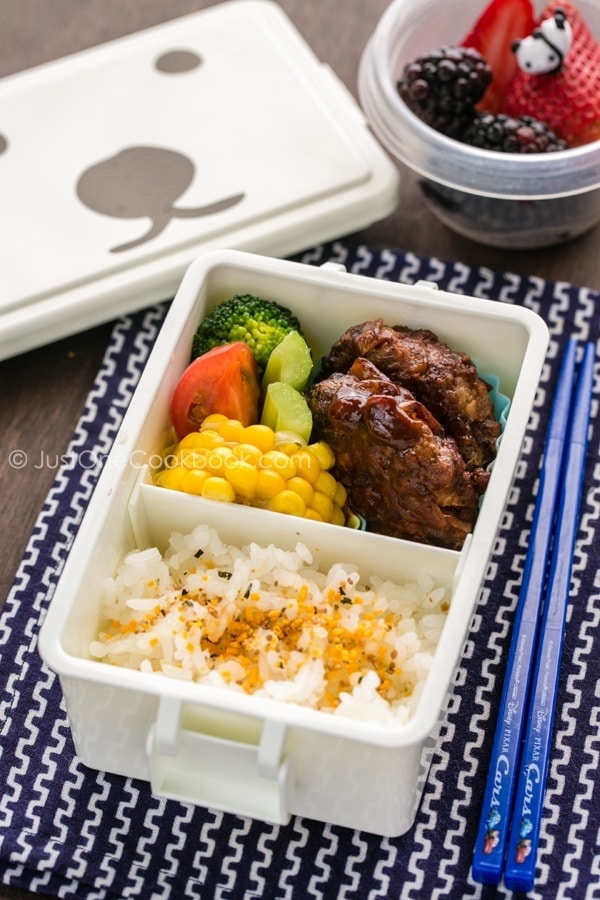 Want a meatier option for lunch? Japanese hamburger (hambagu) steak bento with broccoli, tomato, celery, and corn.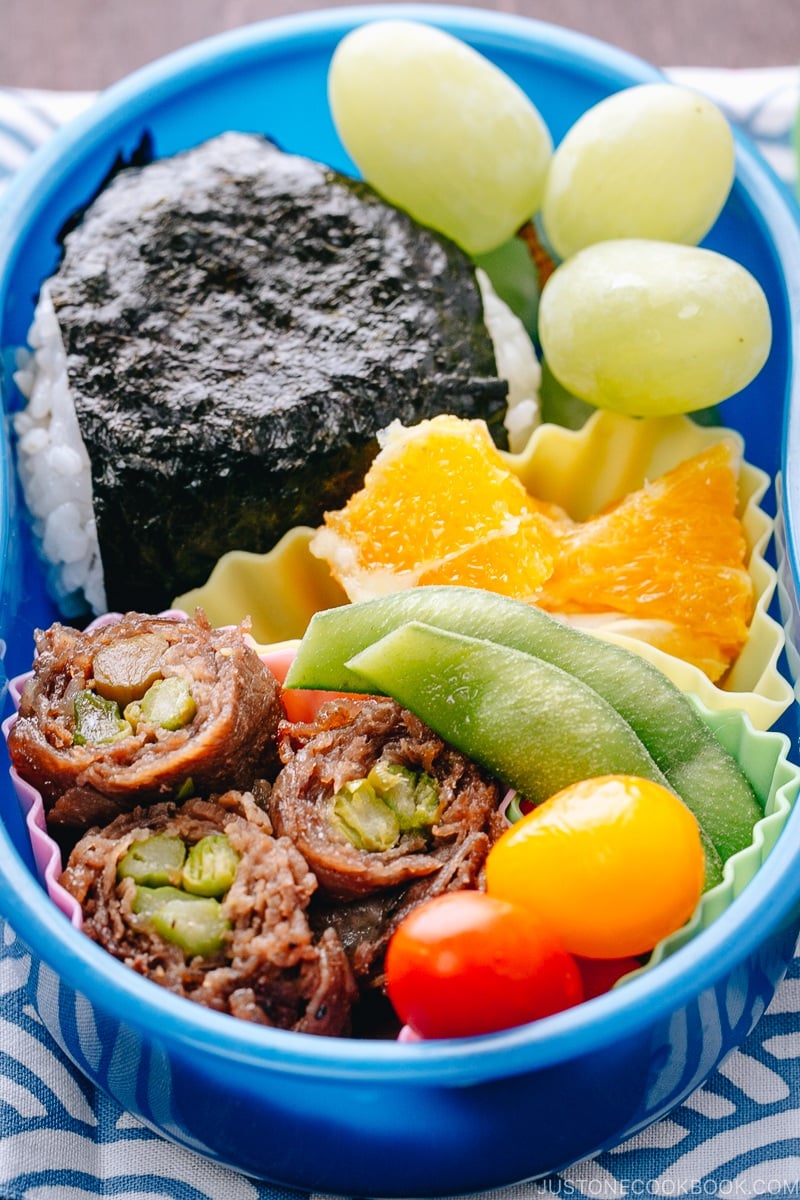 Asparagus beef roll bento with edamame, tomatoes, and Onigiri (Japanese rice ball).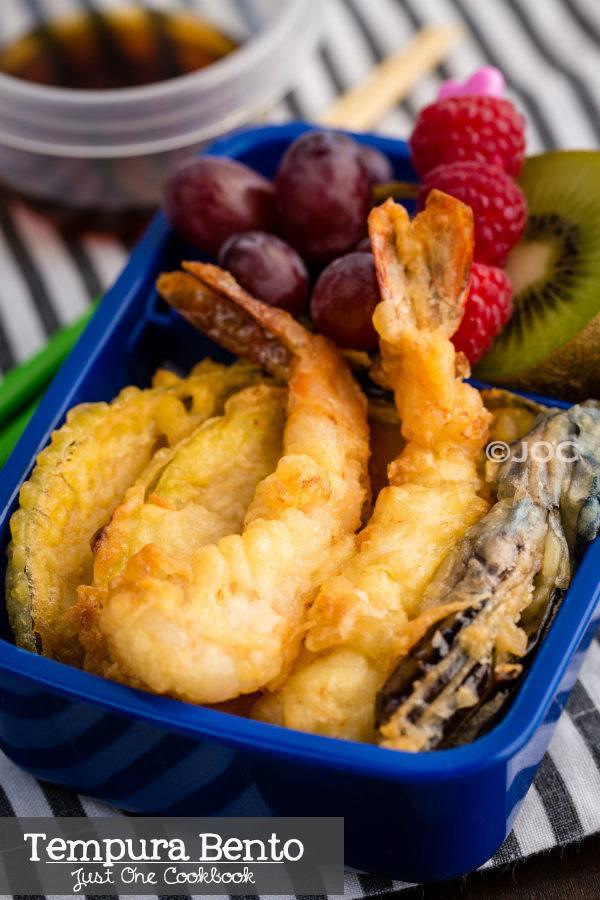 Delicious tempura bento lunch box recipe with shrimp and vegetable tempura packed with rice and fruits.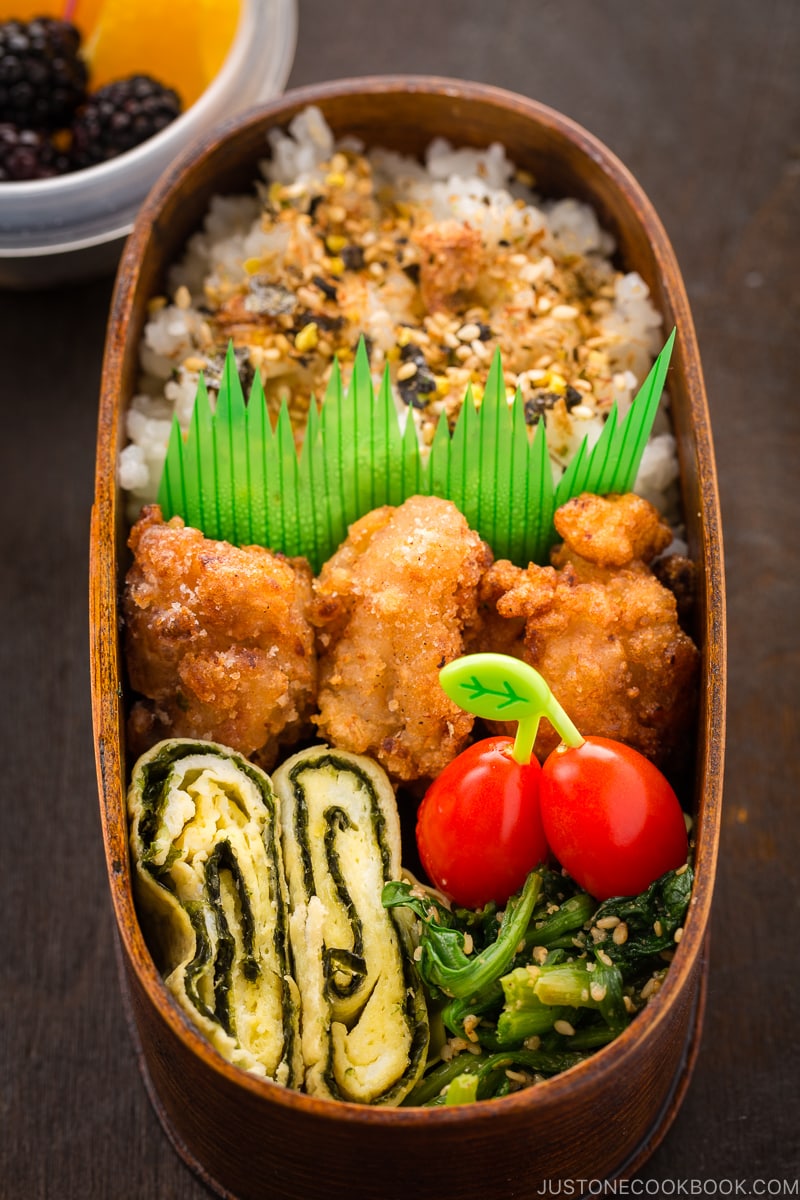 In this bento box, you have golden crunchy chicken with tamagoyaki (Japanese rolled omelette), spinach gomaae, along with fruits and grape tomatoes for a colorful lunch.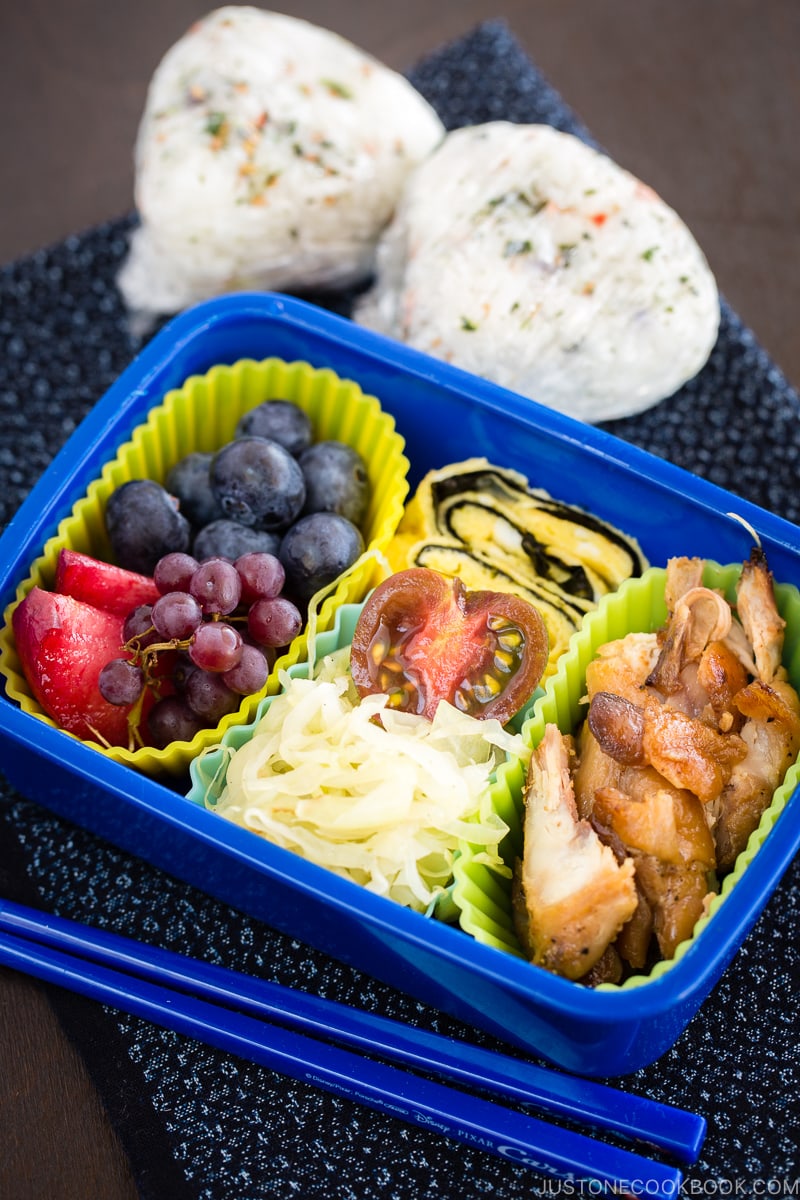 Sweet and flavorful chicken drummett bento with sauteed cabbage, Tamagoyaki, tomatoes, and fresh fruits. Enjoy with onigiri.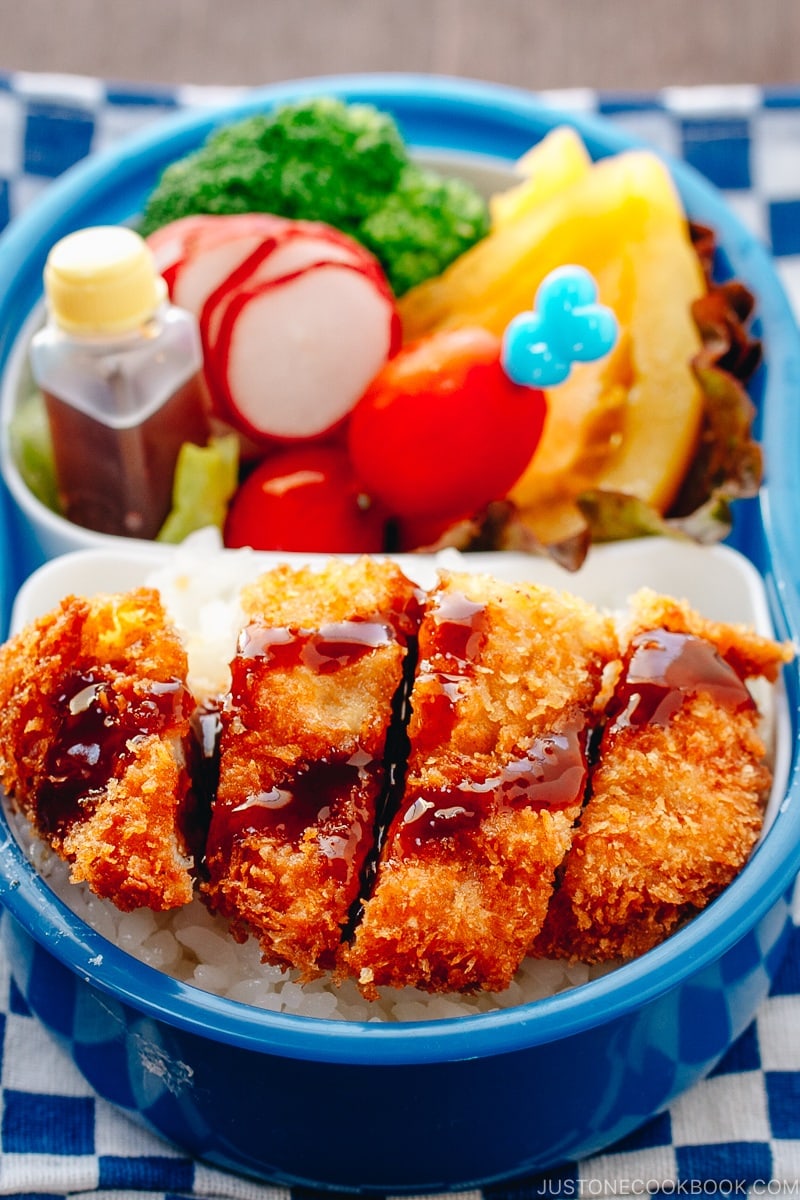 Bento lunch box with tonkatsu (crispy Japanese pork cutlet), tomato, golden kiwi, and broccoli. Yummy Japanese lunchbox to go! With a scrumptious lunch like this, even the pickiest eaters will finish up every bite in the bento.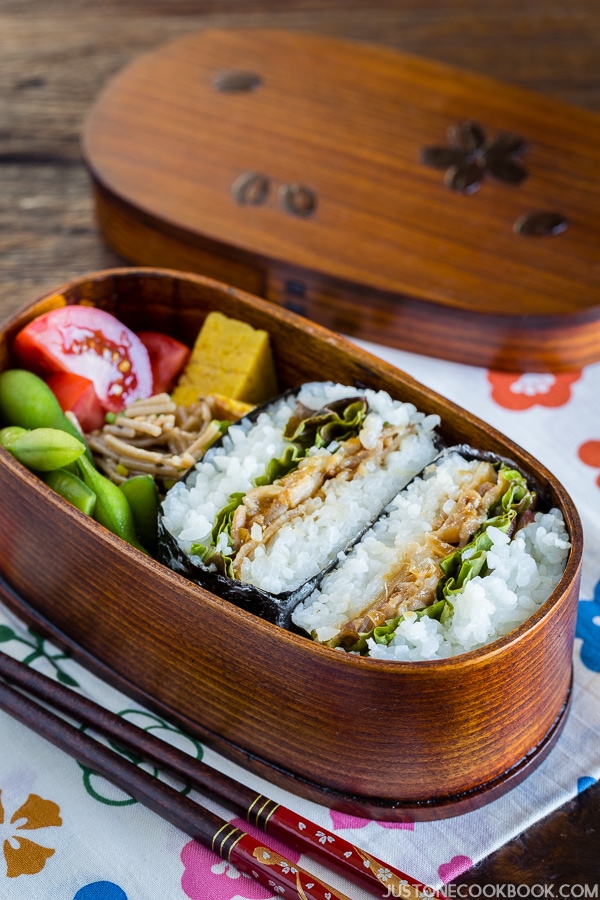 Tender thin pork slices with a hint of ginger wrapped between layers of rice and nori, this Ginger Pork Onigirazu makes a mouthwatering & attractive bento.
Packed with Japanese rolled omelette and fresh fruits on the side, this Shogayaki Bento takes advantage of dinner leftovers for a quick and convenient lunch the next day. Tender slices of pork cooked in a ginger soy sauce, every bite is flavorful!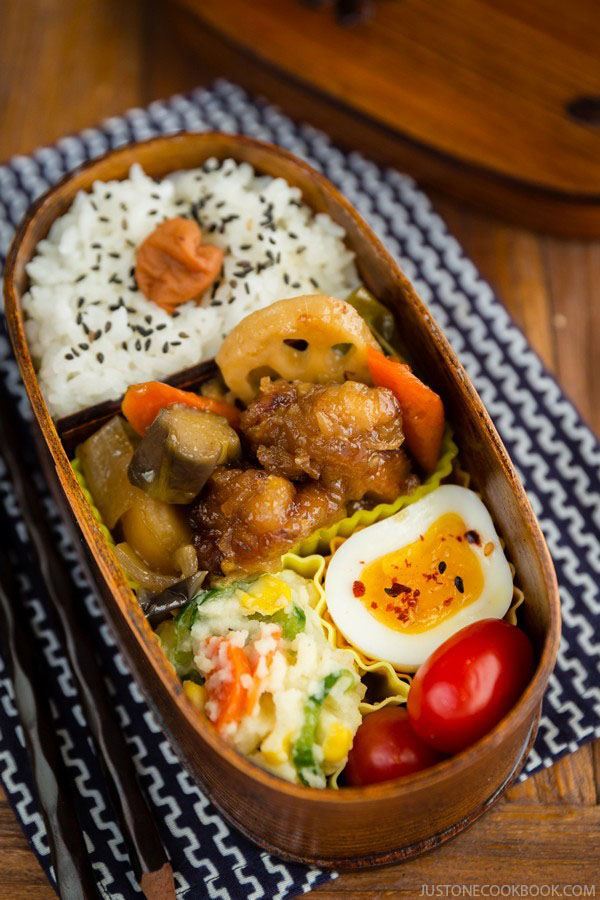 Looking for a bento lunch idea that is both kid and adult-friendly? Packed along with steamed rice, ramen egg & Japanese potato salad on the side, this Sweet and Sour Chicken Bento makes the best of dinner leftover and turn lunch into one satisfying meal.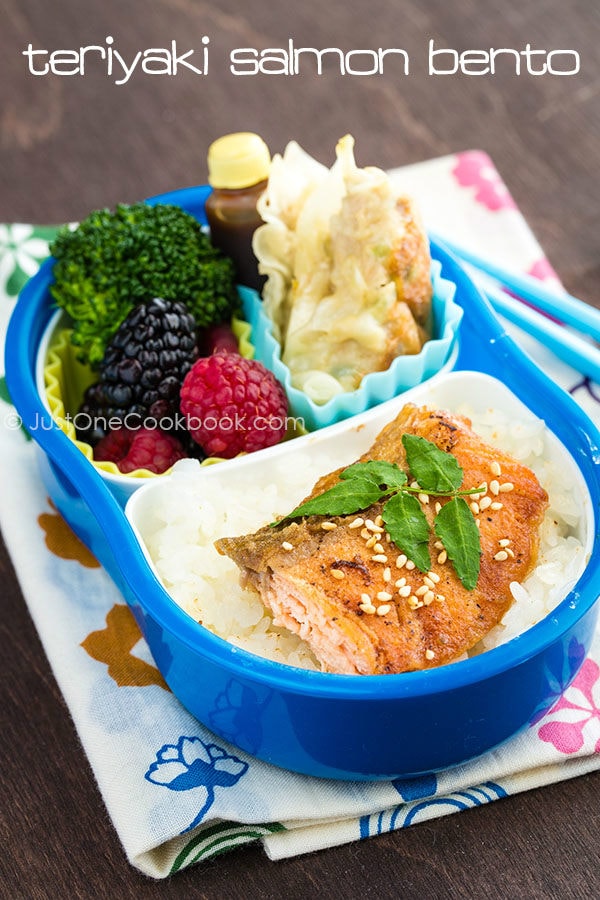 Teriyaki Salmon on the go – in a bento box! Cook up this easy, sweet & savory teriyaki salmon for dinner the night before, and keep an extra piece to pack in a Japanese-style bento for lunch the next day.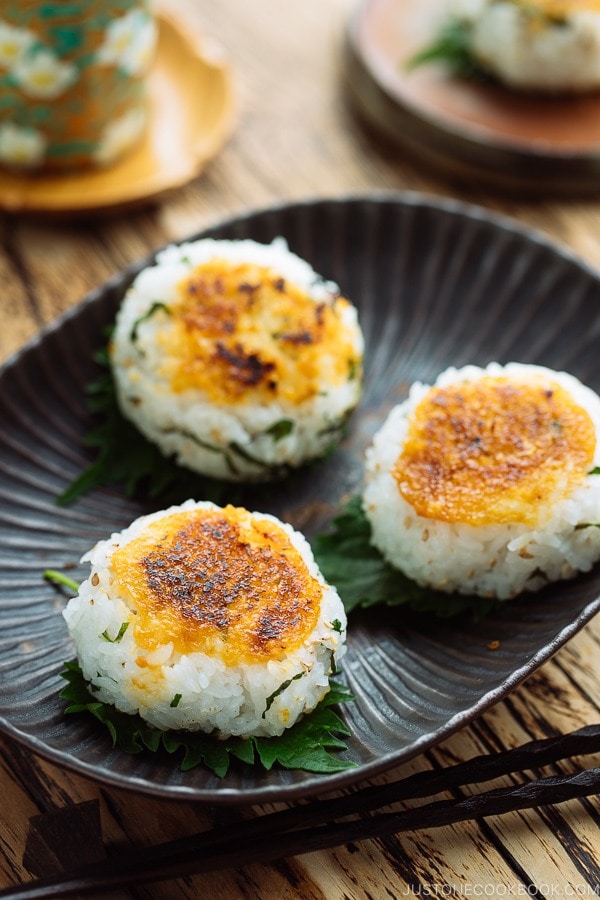 Onigiri is one of my favorite foods to pack into a bento lunch box. This Miso Yaki Onigiri is slathered with sweet, savory miso sauce and grilled to perfection. It's easy to grill up an extra dozen of the rice balls and save them for lunch. Round up the bento with a colorful salad, edamame, and sliced fruits. If you happened to make Japanese potato salad the same night, it should go really well with the miso yaki onigiri for lunch!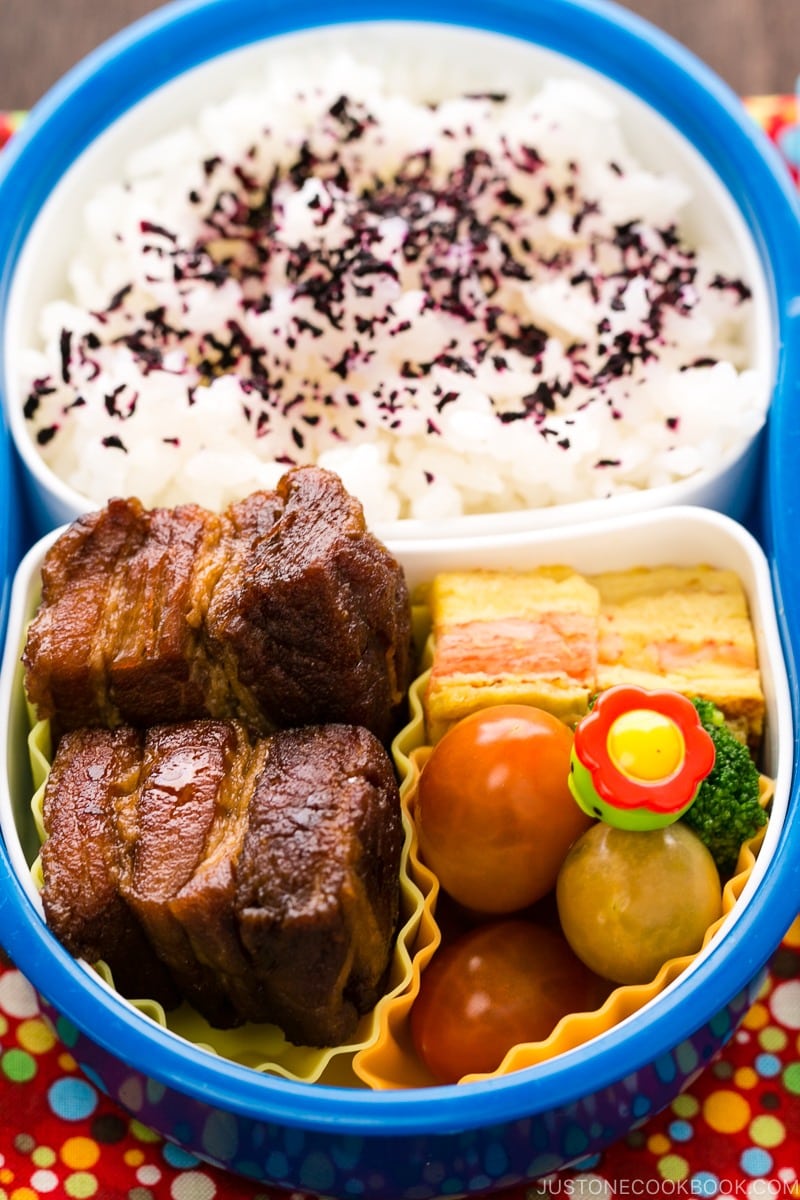 Cook the Pork Belly for dinner and pack it for a comforting work lunch! In the bento box, throw in tomatoes, tamagoyaki, and furikake over rice with the braised pork.