Enjoy healthy and comforting Japanese hot pots, soups, and stews at home with these popular cold-weather recipes. They are easy to put together and perfect for weeknight dinners.
The second the weather shifts and the nights are full of cooler temperatures, all I can think about is warm and nourishing Japanese hot pots, soups, and stews. I look forward not only to the pleasures of eating them but also to the joy of preparing them for my family.
From a vegetarian hot tofu dish to a party-favorite shabu shabu, to a mildly spiced pressure cooker curry, here are 15 of my favorite cold-weather recipes to get you started.
15 Favorite Japanese Hot Pots, Soups & Stews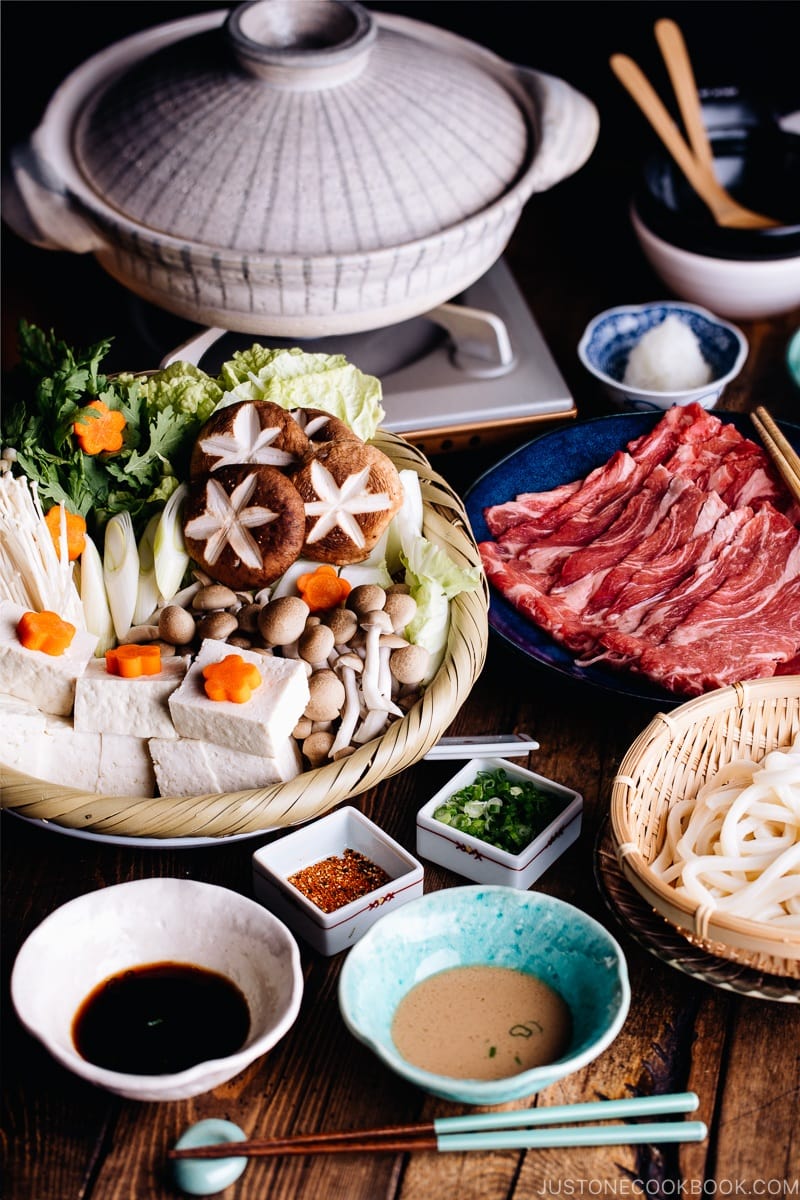 Shabu Shabu is one of the Japanese's most popular hot pot dishes. All you need to do is to prepare the vegetables ahead of time and have everyone cook the dinner together in a donabe or clay pot over a portable stove. It's a quick and delicious way to enjoy lots of vegetables during wintertime!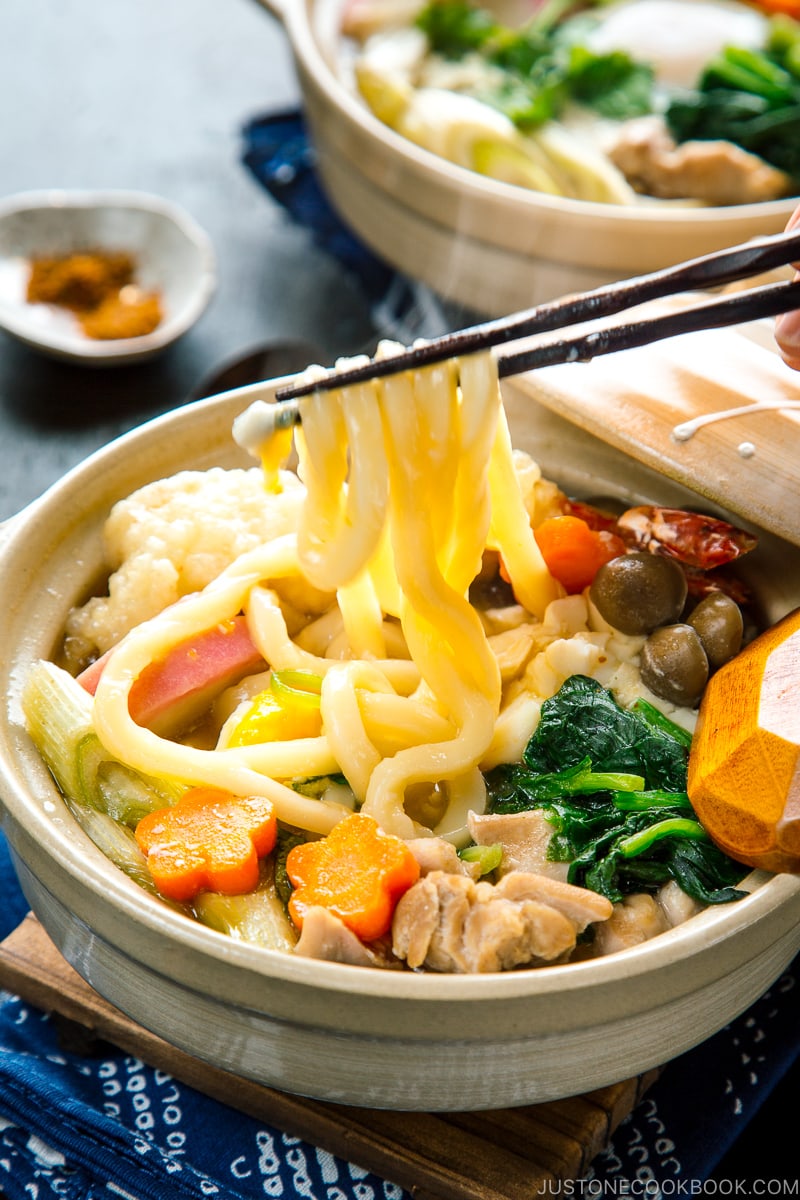 Slippery udon noodles, chicken, fish cake, mushrooms, vegetables cooked in donabe (Japanese earthenware pot) with a flavorful soup broth, Nabeyaki Udon is the ultimate noodle soup that cures the winter blues. Top if off with an egg and crispy shrimp tempura if you like.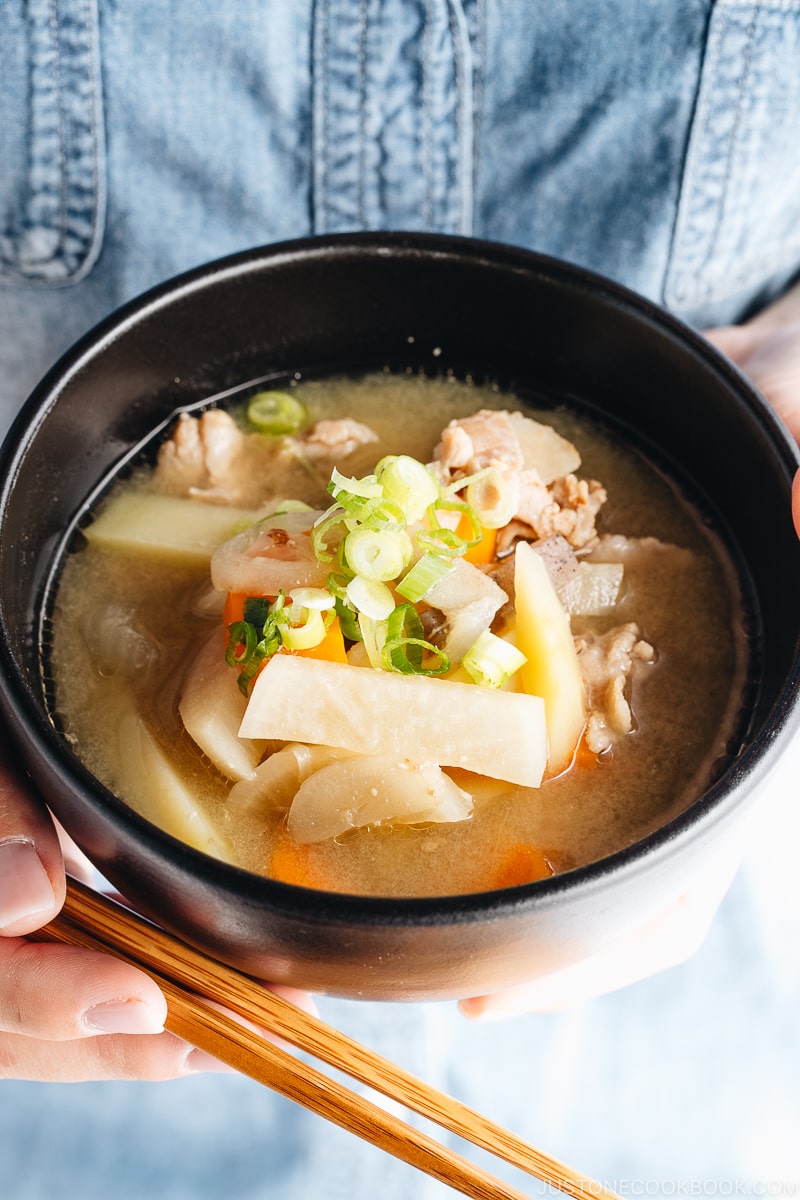 Tonjiru (sometimes called Butajiru) is a hearty pork and vegetable miso soup. With just 1 min in the Instant Pot, it will be the ultimate, comfy soup for fall and winter months!
If you enjoy communal-style hot pot dishes, homemade Sukiyaki is perfect for a get-together with family and friends. Cover your dining table with separate plates of leafy vegetables, tofu, mushrooms, and beautifully marbled beef. As the ingredients are cooked in the boiling pot over a portable stove, each guest takes a turn searching for their favorites and carefully lifting them out with their chopsticks and onto their plate to enjoy. As the ingredients quickly get gobbled up, just keep tossing in more to cook.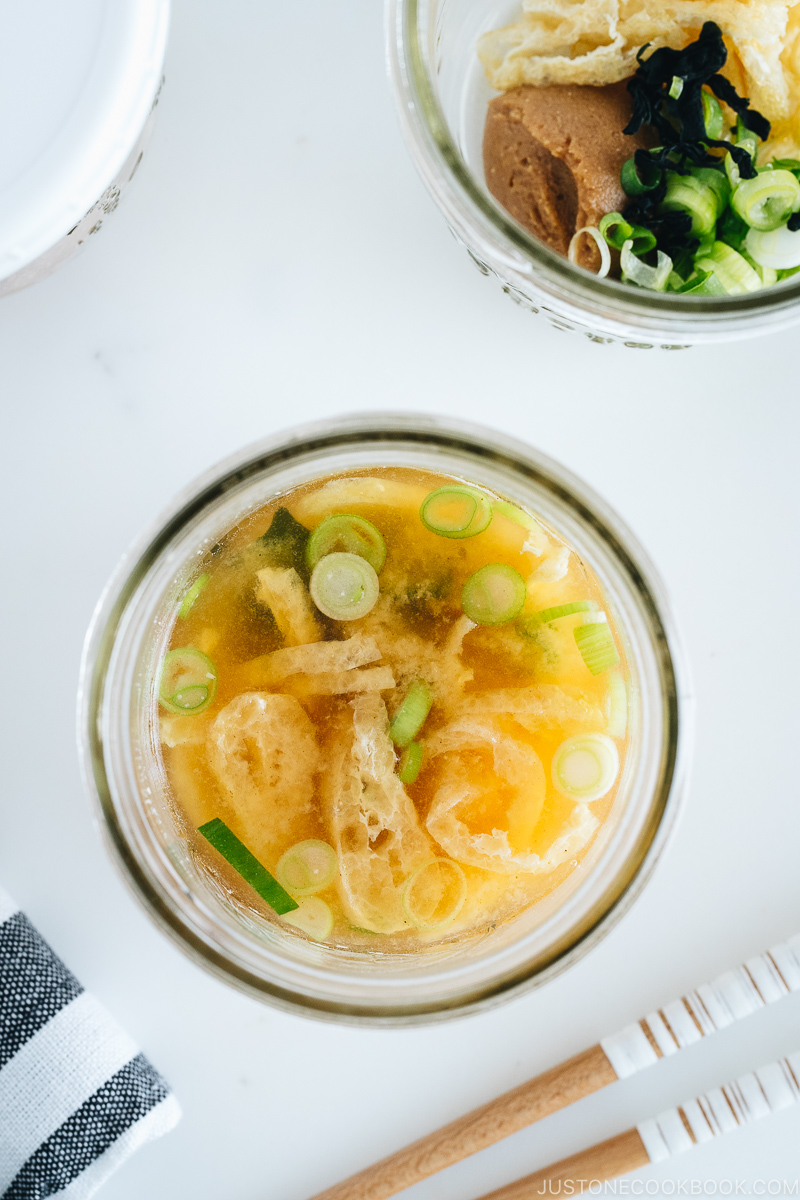 When the temperature drops, the idea of having a quick, healthy soup by your side cannot be any more appealing. That's why you'd need this Homemade Instant Miso Soup. Meal prep ahead and take it to your office or school. It takes less than 10 minutes to prepare, and you can enjoy miso soup anywhere you go.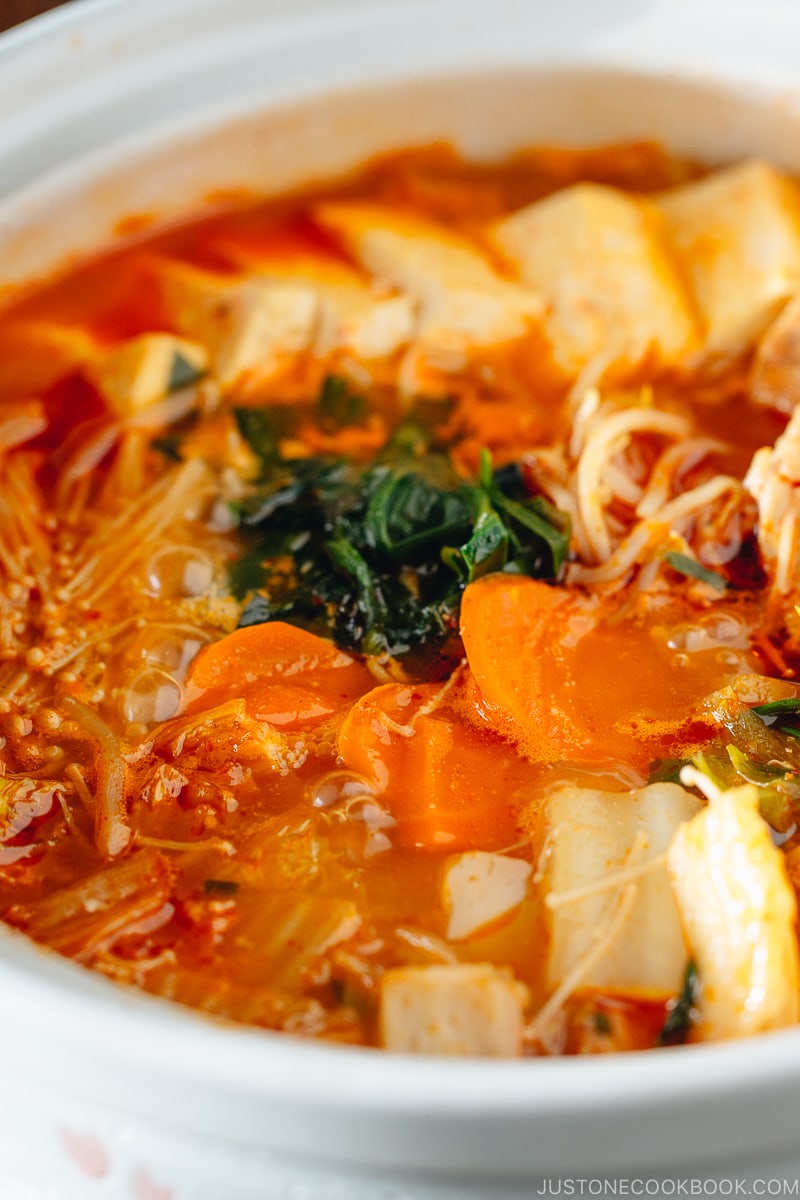 This steamy pot of Japanese Kimchi Nabe is made with anchovy broth, kimchi, pork belly, and vegetables. It's hot and sour with a good kick of spice that will warm you right up!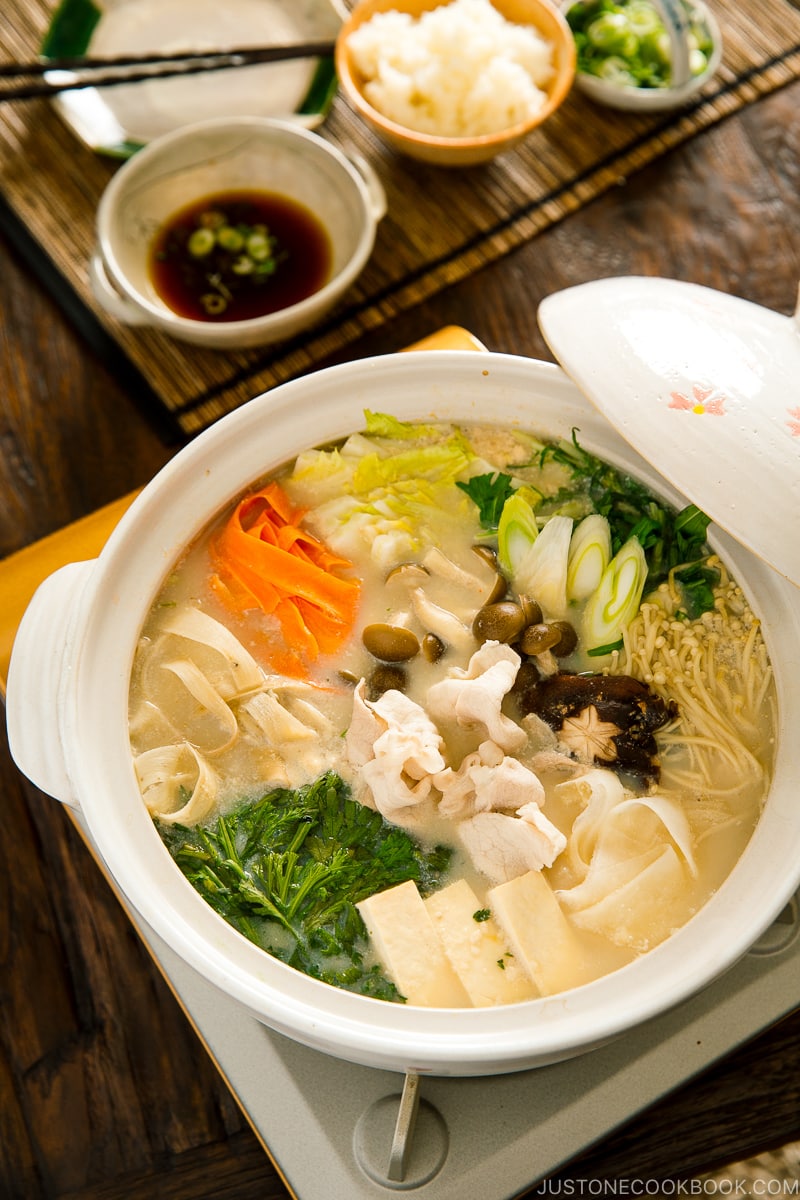 Soy milk is used as the main flavoring to the dashi broth for this creamy and savory hot pot. Serve with napa cabbage, leafy green vegetables, mushrooms, tofu, and thinly sliced pork, it is a hot pot that you can enjoy at home any time of the year. The delicate flavor of the broth makes you want to drink it up!
When you are pressed for time to cook up a meal for the family, this Pressure Cooker Japanese Curry will take the pressure off you! Simply add the ingredients into the instant pot, set the timer, and off you go. When you get all your other urgent things taken care of, you will have a wonderful stew-like curry waiting for you when you get back into the kitchen.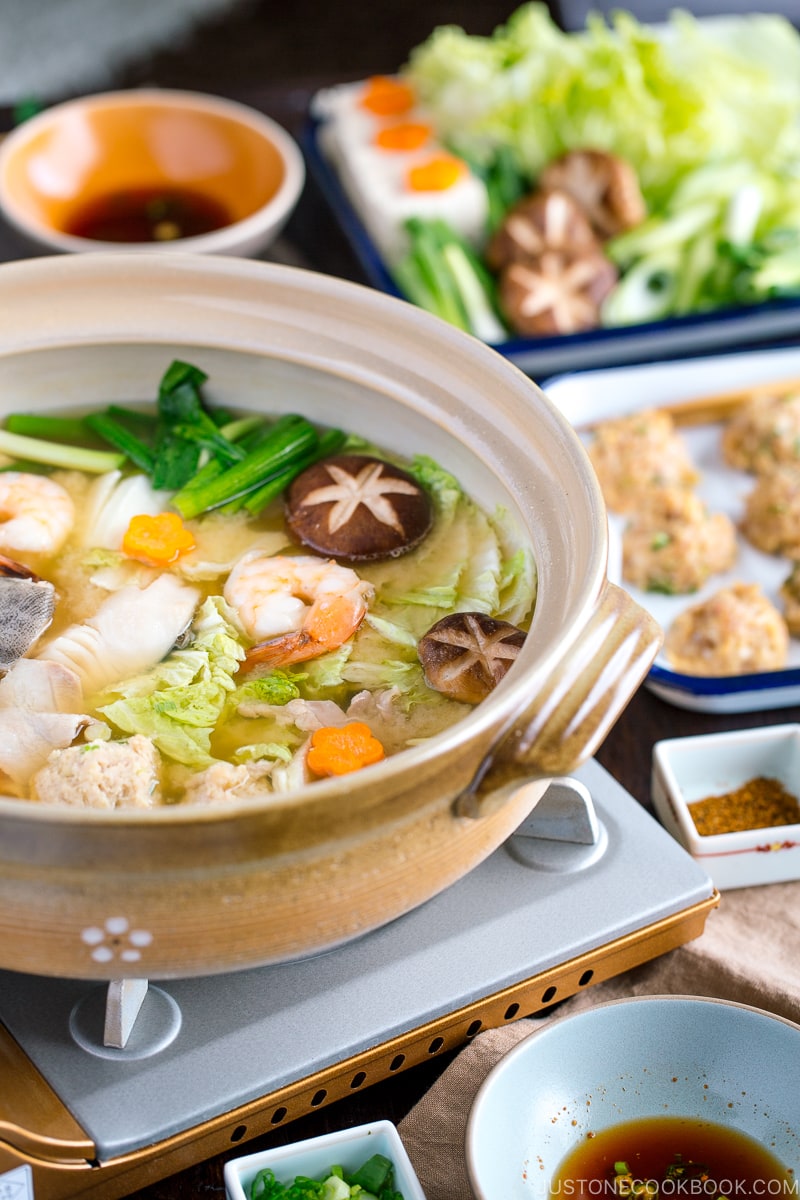 Chanko Nabe or Sumo Stew is a robust hot pot filled with all kinds of vegetables and tons of protein in a rich dashi and chicken broth. This well-balanced meal is traditionally eaten by sumo wrestlers but also enjoyed at home or some restaurants.
One of my favorite miso soups, Tonjiru uses flavorful pork belly and in-season root vegetables like daikon and carrots in a dashi based soup stock. It's absolutely umami-pack and makes a nourishing stand-alone dish with rice.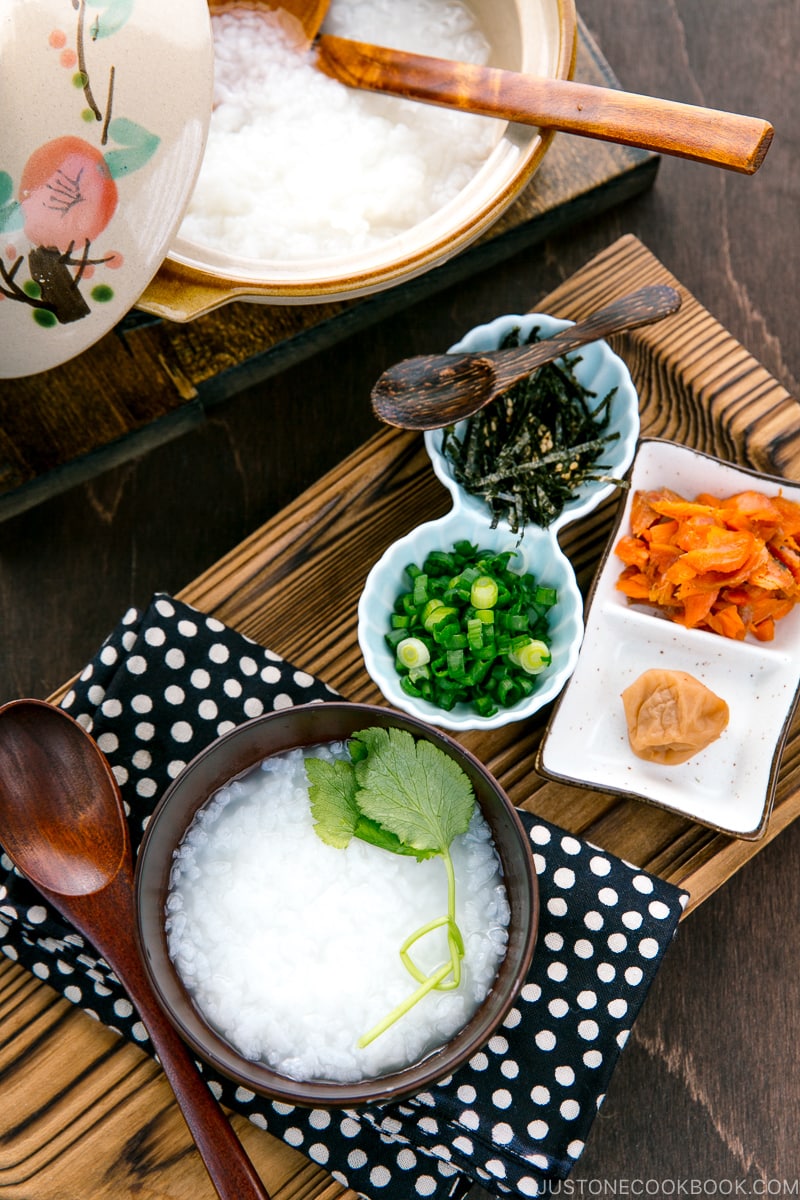 Japanese Rice Porridge (Okayu) is a simple dish made from just rice and water. It's the best comfort food if you're feeling under the weather. You can add some protein or vegetables to the rice porridge or keep it plain with simple toppings like nori, sesame seeds or scallions on the side.
A classic winter comfort dish in Japan, Oden is a one-pot dish with an assortment of fish balls, fish cakes, deep-fried tofu, hard-boiled eggs, konnyaku, and some vegetables simmered in soy sauce-based dashi broth.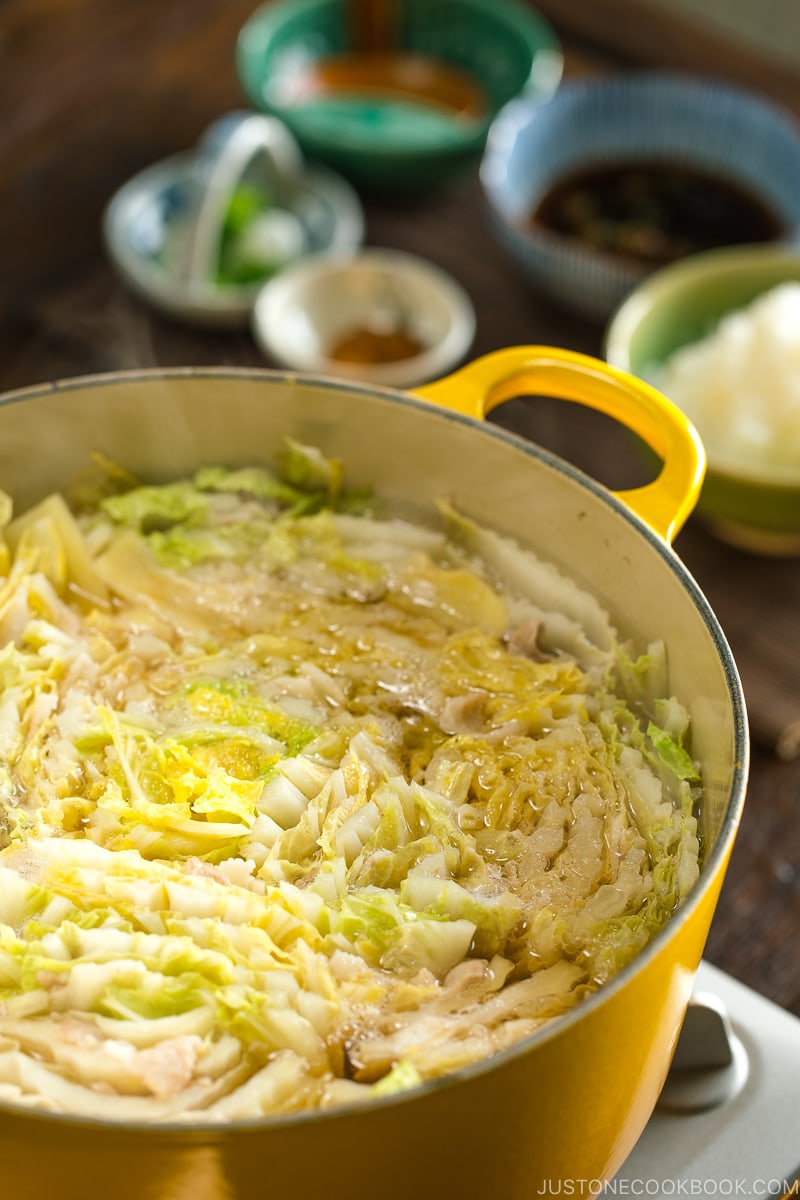 A satisfying Japanese hot pot cooked in a savory dashi broth you can enjoy at home. In French, "mille-feuille" means a thousand layers, so this Mille-Feuille Nabe simply refers to the many layers of napa cabbage and pork belly slices in the hot pot.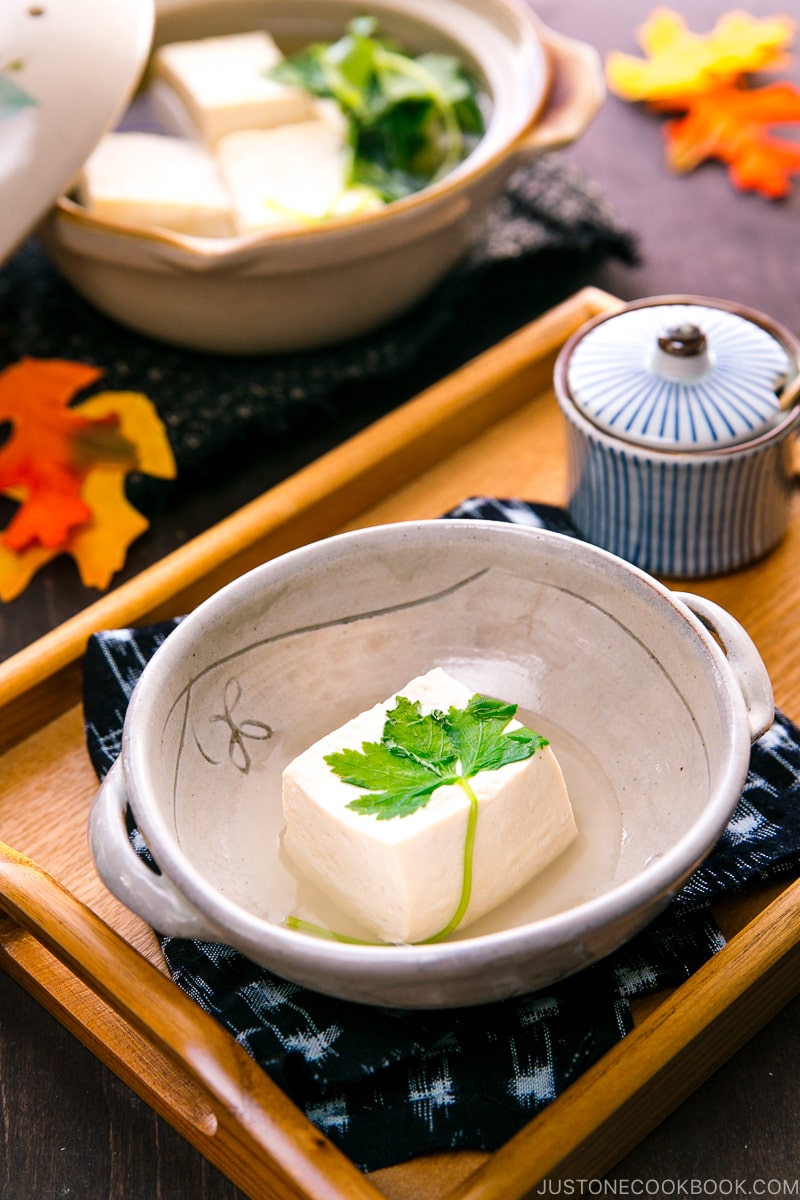 For a light and healthy vegetarian dish, this Hot Tofu (Yudofu) is a great choice in between all the hearty foods we tend to indulge during the cold-weather months. You can enjoy it as an appetizer, side dish, or simply a meal on its own.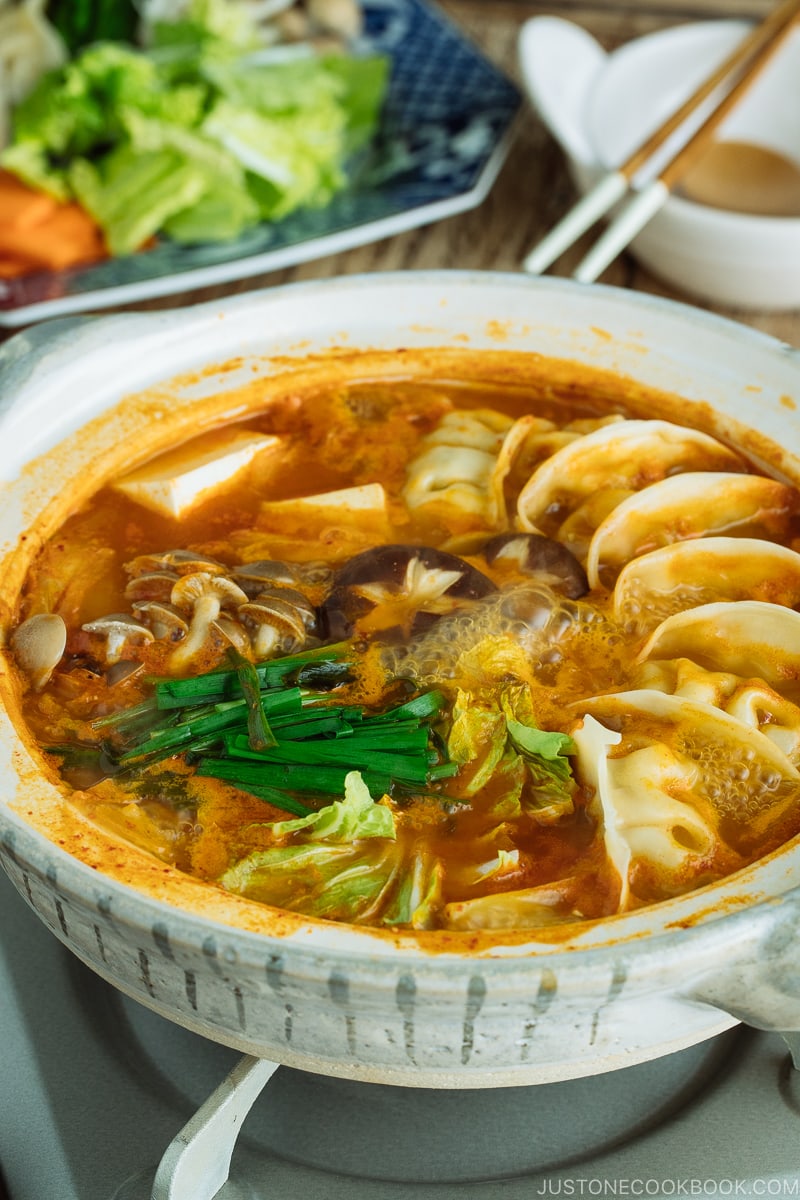 Filled with succulent Japanese dumplings, spicy kimchi, tender vegetables, and hearty mushrooms, this Korean-inspired hot pot is a simmering bowl of savory deliciousness! I love serving this hot pot when we have guests over for dinner too.
---
More Recipes for
Japanese Hot Pots

?

Check out this link and browse more recipes!

Wish to learn more about Japanese cooking? Sign up for our free newsletter to receive cooking tips & recipe updates! And stay in touch with me on Facebook, Pinterest, YouTube, and Instagram.

Editor's Note: This post was originally published on Nov 8, 2016, and it's been updated in December 2019.