Miso Nikomi Udon is a hearty and comforting noodle soup where chicken, fish cake, and udon noodles are simmered in a miso-flavored dashi broth. When it's cold outside, this noodle soup will warm you inside out.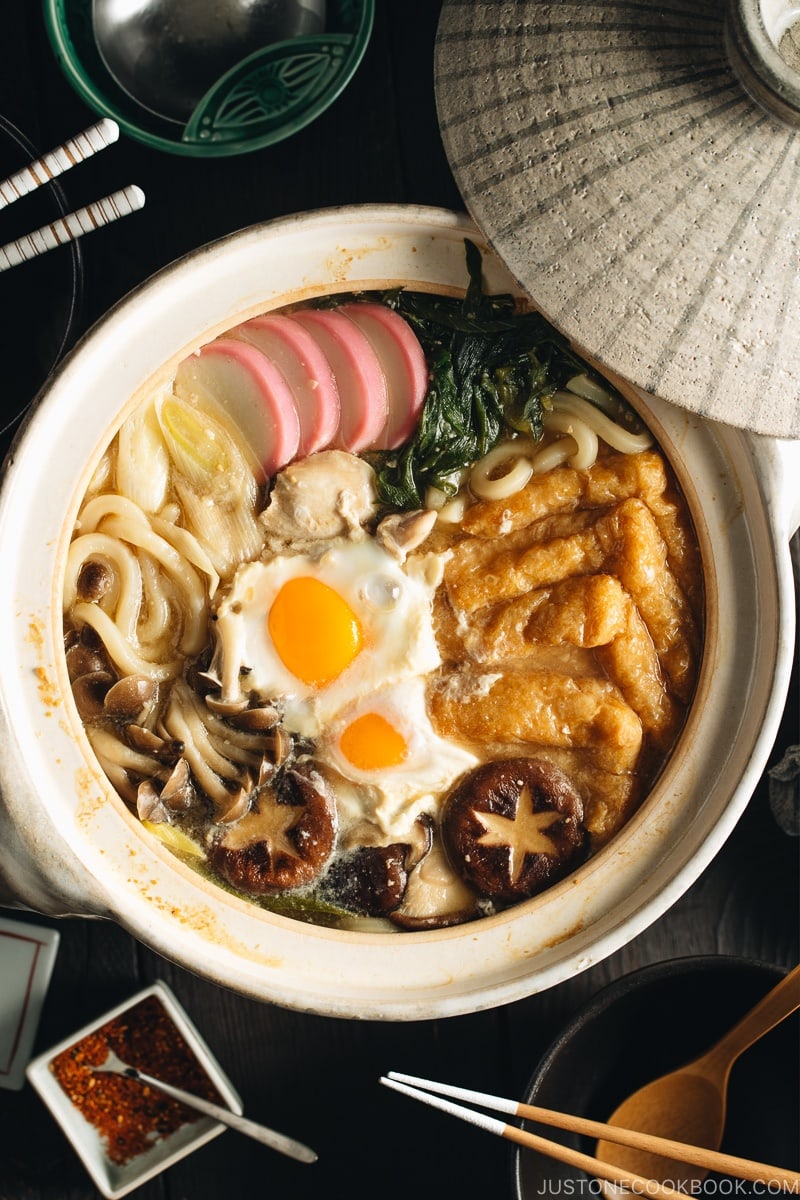 Most udon noodle soups are served in clear dashi broth seasoned with soy sauce. However, in the Nagoya region, where Hatcho miso is known, you can find delicious udon noodle soup flavored with miso, called the Miso Nikomi Udon (味噌煮込みうどん). It's deeply savory and topped with an assortment of ingredients. Hungry? Let's reach for the tub of miso and whatever ingredients you have in the refrigerator and make this tonight!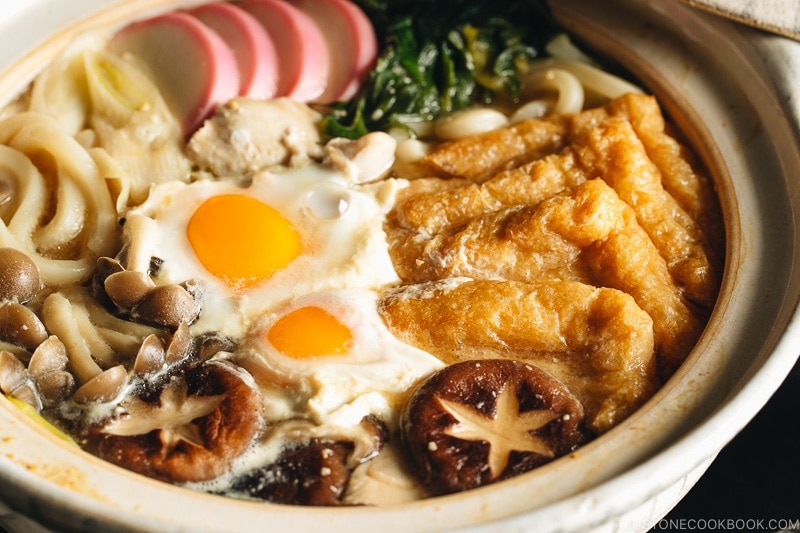 What is Miso Nikomi Udon?
A popular "regional" food in Nagoya, Miso Nikomi Udon is also widely enjoyed across the country, using different types of local miso.
The noodle soup is usually served in individual donabe (Japanese earthenware pot). When the food arrives at the table, the soup is boiling, with lots of bubbling going on, and so much steam coming off from the pot.
Inside the steamy pot, you have chewy udon noodles, chicken, egg, fish cake (kamaboko), shiitake mushroom, long green onions (Negi), and deep-fried tofu (aburaage) in a savory miso-based broth. The broth is made with dashi, usually kombu dashi, katsuo dashi, or awase dashi (the combination of the two). With the chicken being cooked inside the broth, you get some light umami-packed dashi and chicken flavor.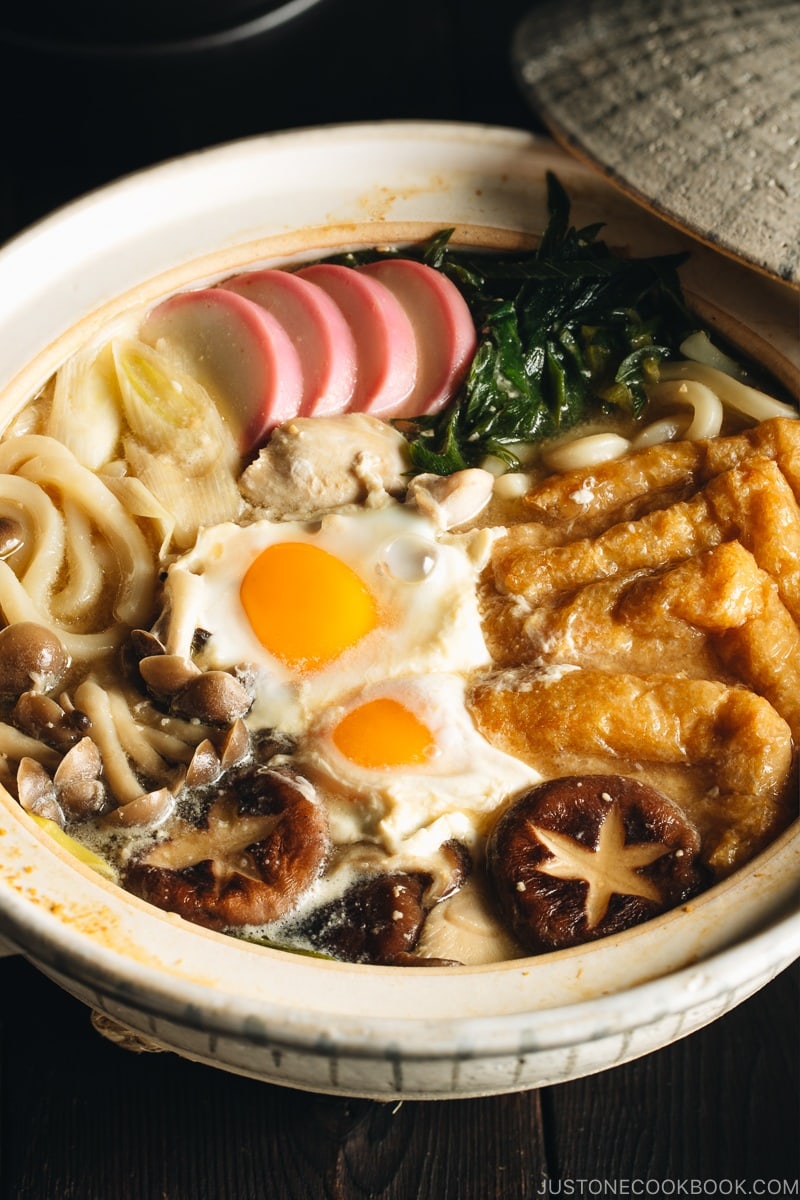 5 Ingredients for Miso Nikomi Udon & Substitutes
1. Udon noodles
The original version uses Nama Udon (生うどん), which means freshly made udon. Typically, udon noodles are made of 3 ingredients: flour, water, and salt. However, udon noodles for Miso Nikomi Udon are made of only flour and water. This reduces the salt content as miso gets salty after long-simmering.
I have a recipe for homemade udon noodles and if you have time, you should definitely make the homemade noodles first, and then make this Miso Nikomi Udon. That would be a fantastic meal!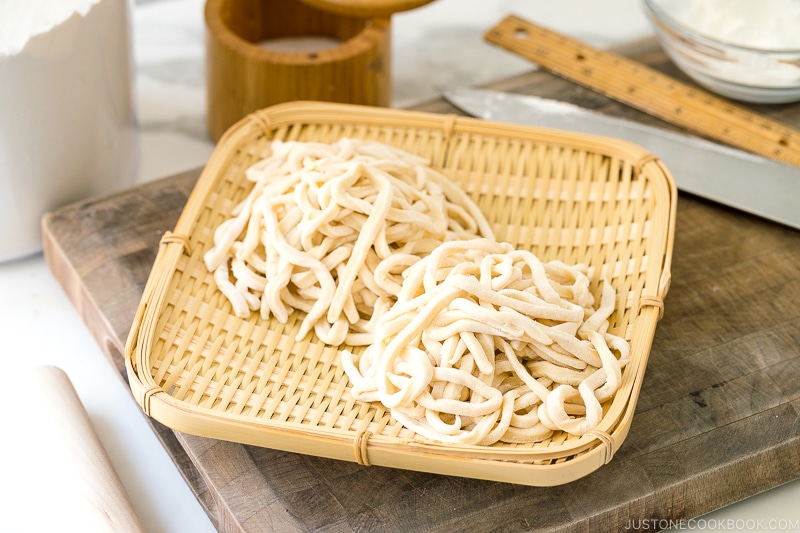 But that's more like a weekend project. In this recipe, I use frozen precooked udon noodles from the Japanese grocery store so all you need to do is to run through hot water to separate it. I love using Sanuki-type udon for this recipe as it has a much chewier & bouncy texture. Some other udon noodles can be a bit more floury and doughy and break easily.
2. Dashi (Japanese Soup Stock)
For Miso Nikomi Udon, I recommend using Katsuo Dashi or Awase Dashi (kombu + katsuo), but it's all up to you. You can make your favorite dashi from one of these 6 dashi options.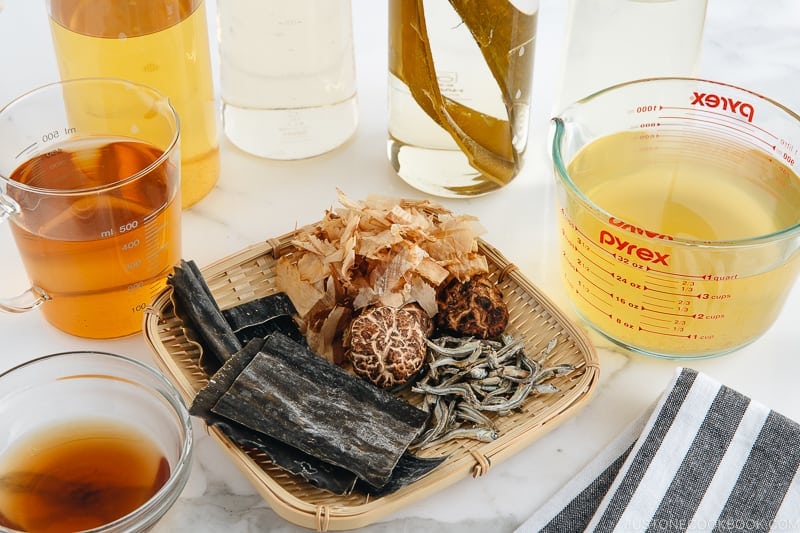 In this recipe, I made dashi using dashi packets. You can find my favorite brand of dashi packet on Amazon or your local Japanese grocery stores (I get mine from Nijiya).
For vegetarian and vegan-friendly dashi, make Vegan Dashi.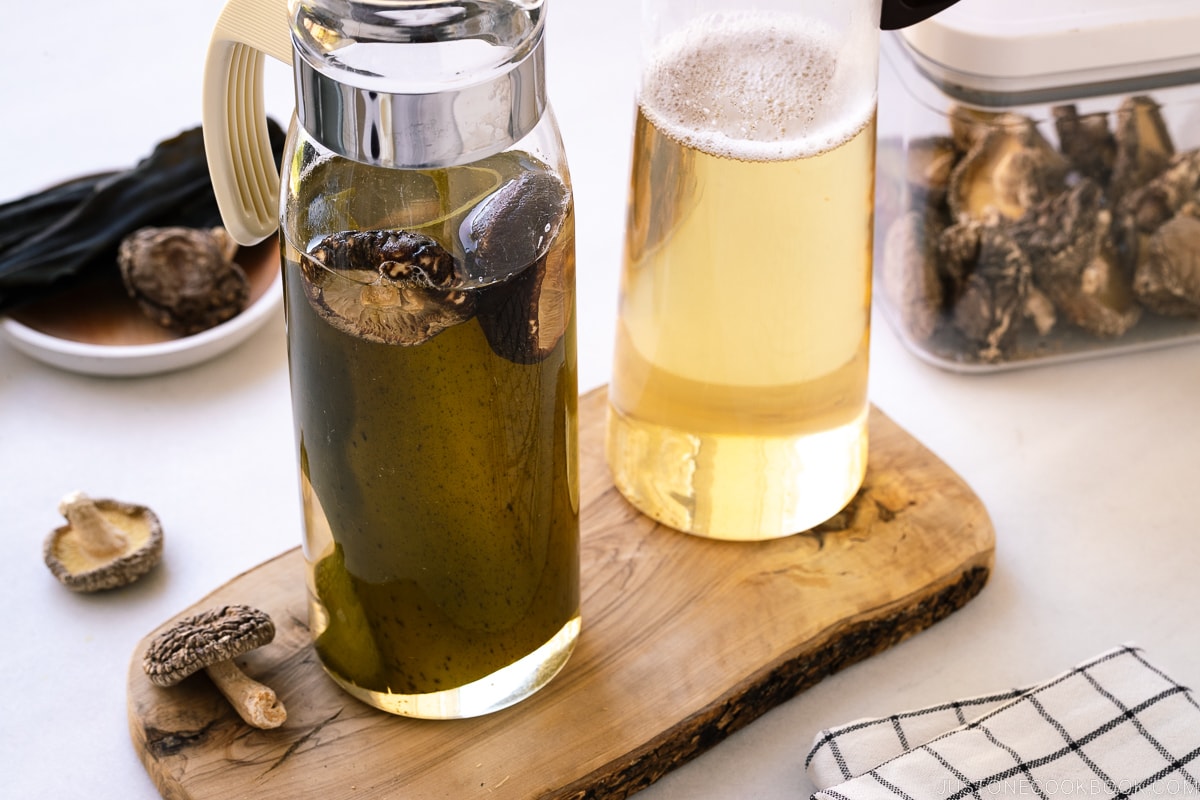 3. Your choice of the protein
Typically chicken and egg are used for this recipe, but you can omit them and make it vegetarian/vegan-friendly by adding lots of veggies, mushrooms, and tofu!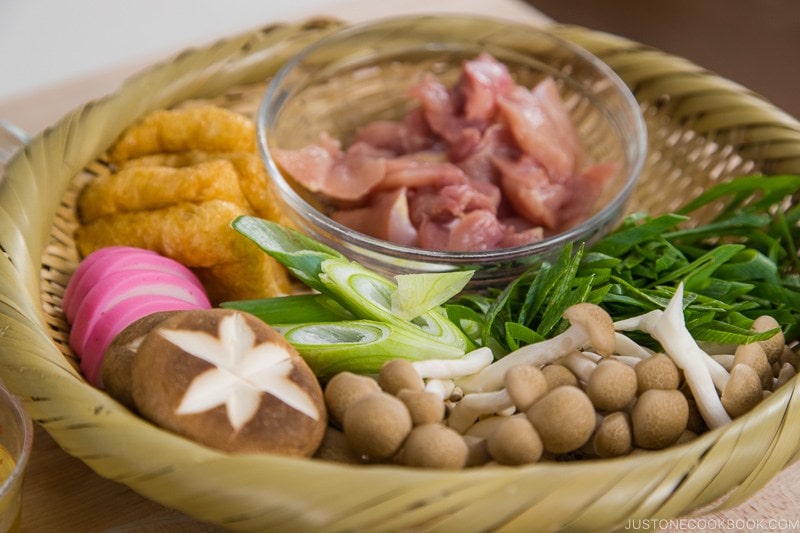 4. Other ingredients you can use
Living outside of Japan, ingredients can be hard to find. Long green onions can be replaced with the white parts of leeks and more green onions/scallions. Kamaboko, a Japanese fish cake, can be difficult to find, then try Chinese/Korean fish cakes from Asian grocery stores. Shiitake mushrooms may be hard to find, and if so, use other mushrooms available locally. To summarize, use ingredients you have in hand that you think it'll be delicious in the miso-flavored broth.
5. Miso varieties
In the Nagoya region, Mame Miso (豆味噌), or 100% soybean miso, like Hatcho Miso (八丁味噌) is used for Miso Nikomi Udon. Mame Miso is perfect for all types of simmering dishes because it doesn't lose much flavor and taste compared to barley miso (麦味噌) or rice miso (米味噌).
I used Hikari Miso® Organic Miso – Red Miso for my Miso Nikomi Udon, but Hikari Miso offers Hatcho Miso and we tried it for this recipe as well. Mr. JOC and I love it, but our kids don't like the stronger taste of Hatcho Miso, so they recommended we use red miso instead.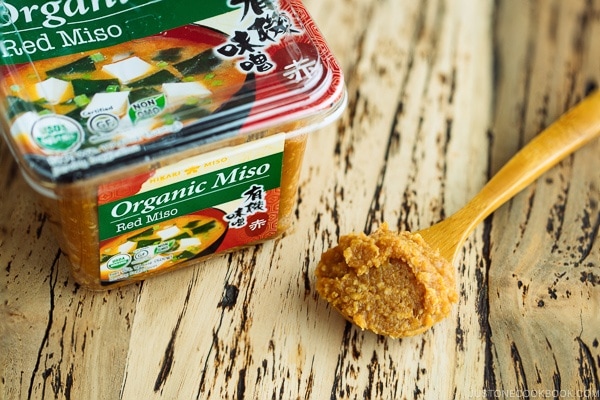 Hikari Miso's miso is all made of 100% USDA Certified Organic rice and soybeans and is additive-free. It has a dark brown color original to Shinshu-style miso. A high volume of rice koji produces its mild taste and smooth texture.
If you're interested to try this miso out, you can purchase Hikari Miso® organic miso from most of Japanese/Asian grocery stores or on Amazon. Hikari Miso® is my favorite brand of miso paste and I've been using it for over a decade.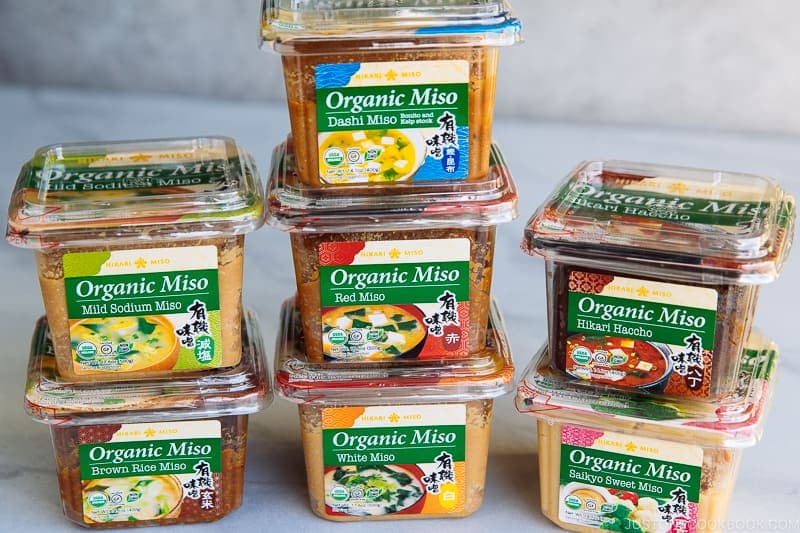 There is also a variety of miso, each with a different flavor you can use for various purposes. When you make Miso Nikomi Udon, you can choose any type of miso you like. Each miso has its own unique flavors that you can experiment with and enjoy.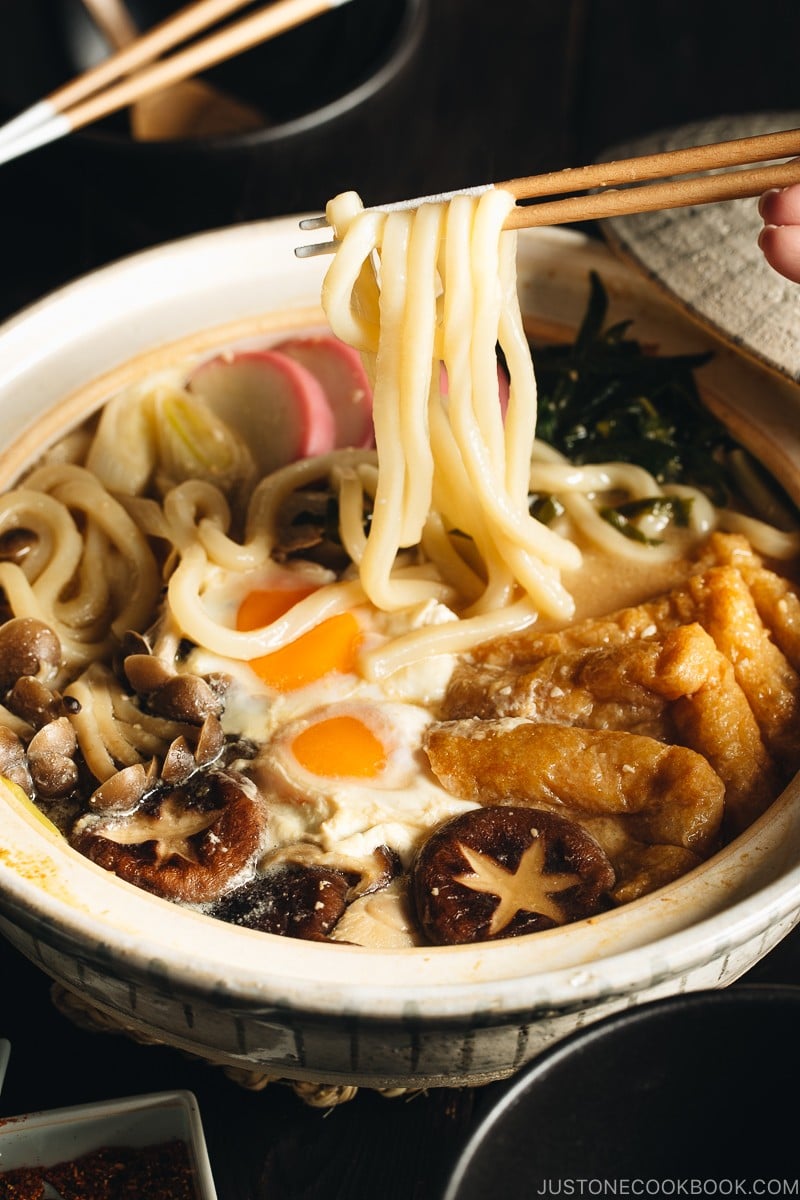 Do I need to Use a Special Japanese Pot (Donabe)?
No, you don't have to, but if you own a donabe, this is a good excuse to take it out and make this Miso Nikomi Udon. If you haven't used it for a while, make sure to properly season it before you start using it. Here's my tutorial on how to season your donabe.
If you don't own one, then just use a big pot that can fit 3 cups (720 ml) of water, udon noodles, and some ingredients for serving two people. You can use a bigger pot to double the recipe or use half a portion for one serving.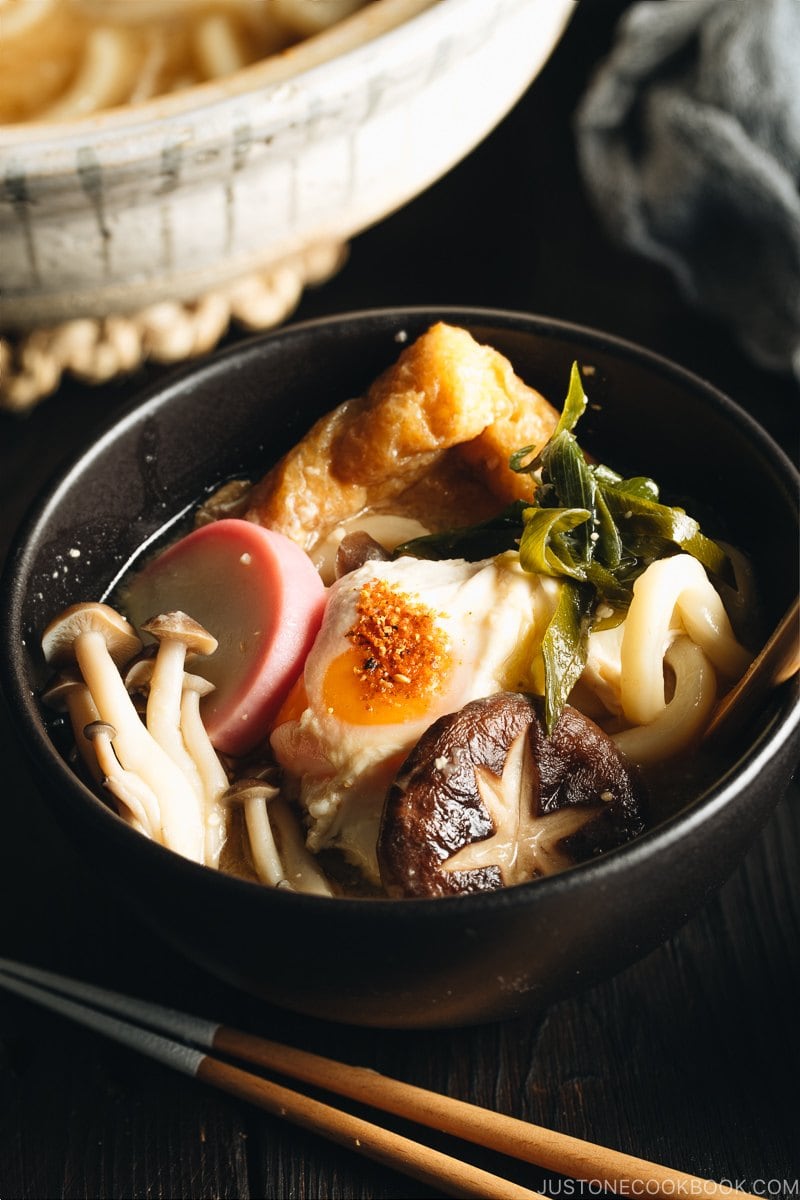 Versatile Miso Udon Noodle Soup
Miso Nikomi Udon is a very versatile noodle soup, where you can throw in any vegetables or proteins you have in the refrigerator. Here in this recipe, I used what is considered "typical" ingredients for Miso Nikomi Udon so you know how it is commonly served in Japan, but please be flexible.
To keep it "authentic", you will still need dashi (it's an essential ingredient for what makes Japanese food authentic) and miso for this recipe. However, noodles, vegetables, proteins, and mushrooms can be replaceable. Have fun making your own Miso Nikomi Udon!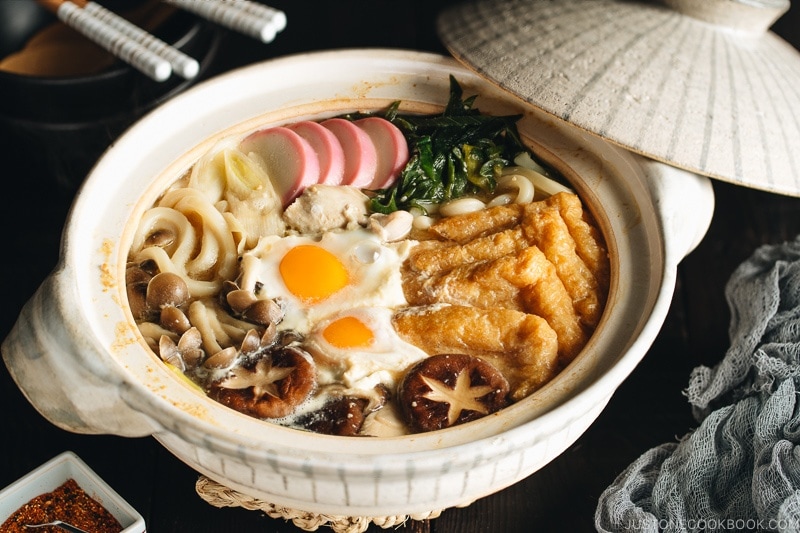 Wish to learn more about Japanese cooking? Sign up for our free newsletter to receive cooking tips & recipe updates! And stay in touch with me on Facebook, Pinterest, YouTube, and Instagram.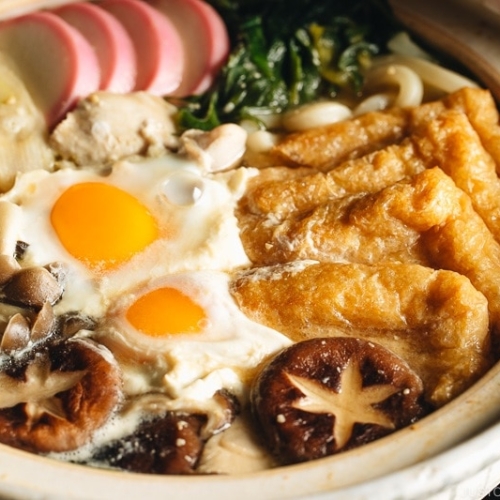 Miso Nikomi Udon
Miso Nikomi Udon is a hearty and comforting noodle soup where chicken, fish cake, and udon noodles are simmered in a miso-flavored dashi broth. When it's cold outside, this noodle soup will warm you inside out.
Japanese Ingredient Substitution:
If you want substitutes for Japanese condiments and ingredients, click
here
.
Instructions
Nutrition
Nutrition Facts
Miso Nikomi Udon
Amount per Serving
% Daily Value*
* Percent Daily Values are based on a 2000 calorie diet.
©JustOneCookbook.com Content and photographs are copyright protected. Sharing of this recipe is both encouraged and appreciated. Copying and/or pasting full recipes to any website or social media is strictly prohibited. Please view my photo use policy
here
.