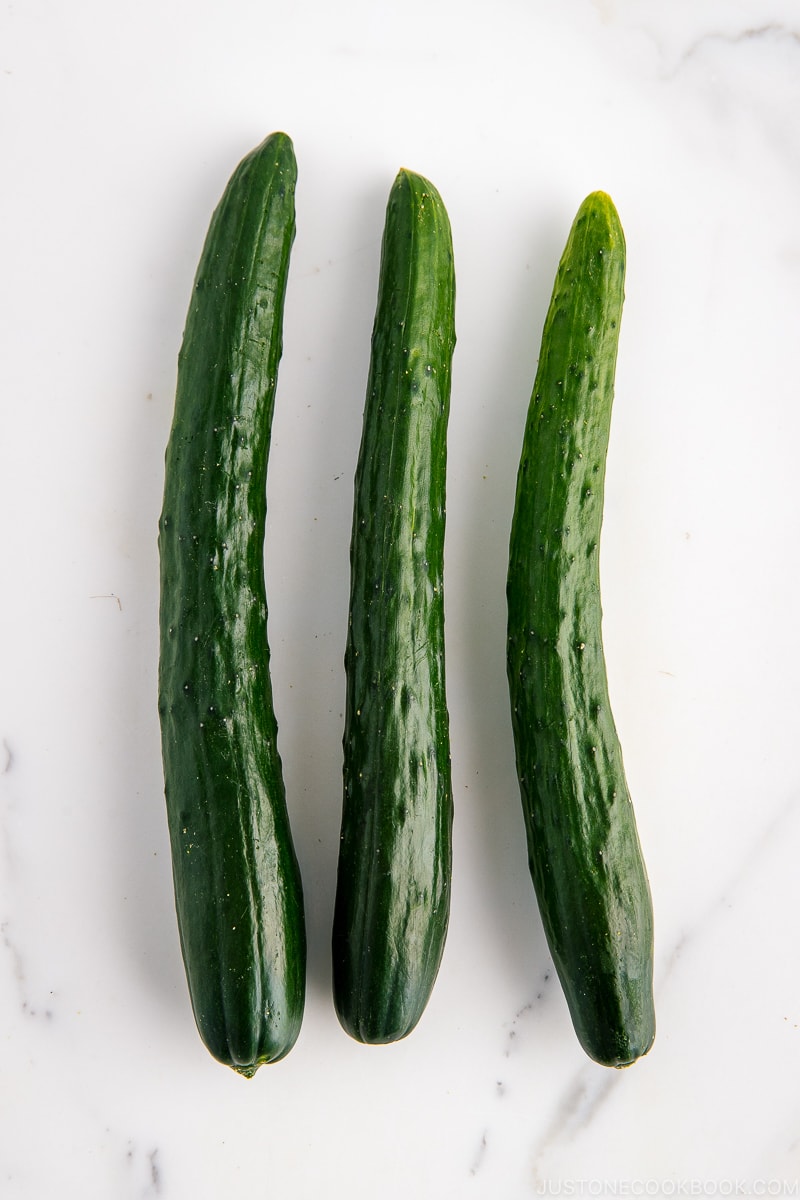 Have you seen Japanese cucumbers? Known as Kyuri in Japanese, these cucumbers have beautiful forest green skin with long and slender bodies. The length is about the size between an English cucumber and a Persian cucumber. Japanese cucumbers do not contain any developed seeds and they are never bitter, which is why they are a preferred choice in Japan. They have bright, sweet with melon-like flavors, and the texture is crisp, crunchy, succulent, and tender-firm.
Japanese Cucumbers in Japanese Cuisine
Japanese Cucumbers are a beloved ingredient in everyday Japanese cuisine. We enjoy them fresh in salads, sushi, sashimi, or in bento; we also pickle the cucumbers as Tsukemono (漬物) to serve with rice and enjoy as a garnish or palate cleanser. One of the popular pickled methods is Shiozuke (塩漬), which uses salt and other ingredients aside from vinegar. Because of their cooling properties and versatility, Japanese cucumbers are included almost in every meal. That explains why farmers or growers in Japan go in great length to produce the best uniform cucumbers for the consumers. With the utilization of the greenhouse, they are available year-round for enjoyment.
Thanks to its wonderfully crisp texture and mild flavor, you can definitely use Japanese cucumbers in any recipes that call for regular cucumbers.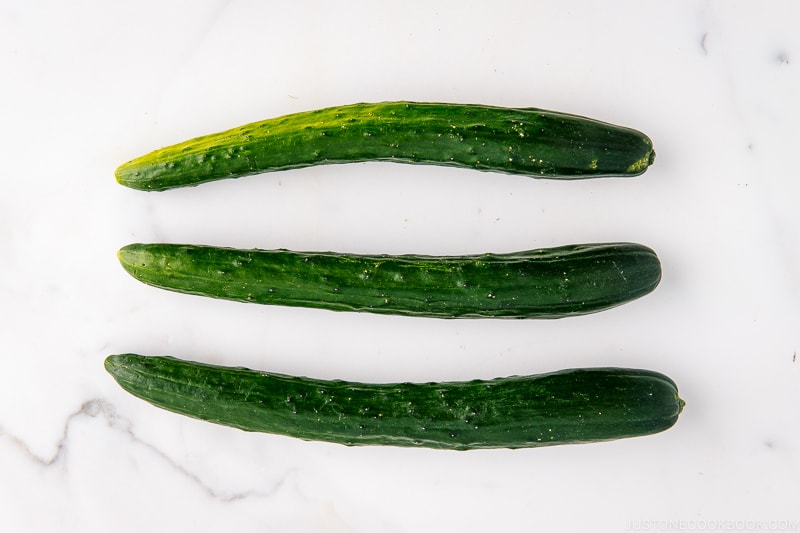 Where to Find Japanese Cucumbers
In the US, you will be able to find Japanese cucumbers at Japanese or Asian grocery stores. If you're lucky, you may be able to find Japanese cucumbers in your local farmer's market. Since they are relatively easy to grow, some of the farmers might be willing to grow them for you if you put in the suggestion. Otherwise, you can also try growing them in your own backyard.
Substitutions for Japanese Cucumbers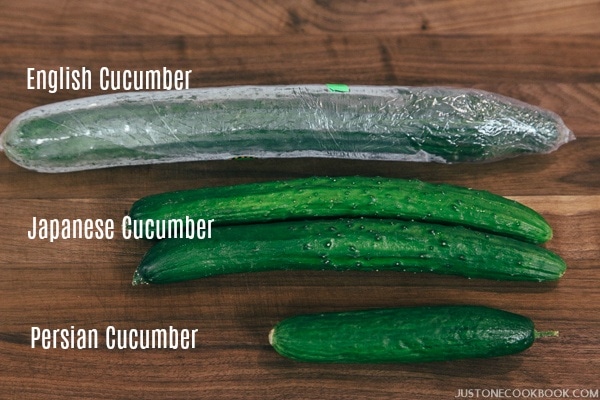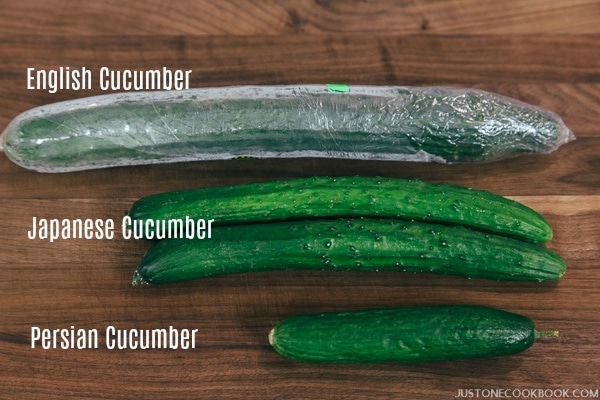 If you couldn't find Japanese cucumbers for Japanese recipes, I recommend using cucumbers with fewer seeds and firmer texture. My first choice would be Persian cucumber, then English cucumber. If you use English and American cucumber, you will need to cut in half lengthwise and then remove the seeds with a spoon.
Average Weight
One Japanese cucumber is roughly 3.5 to 4 oz (100-113 g). But it can vary depending on the thickness and length.
Delicious Recipes Using Japanese Cucumbers
Click here to see recipes that I use with Japanese cucumbers.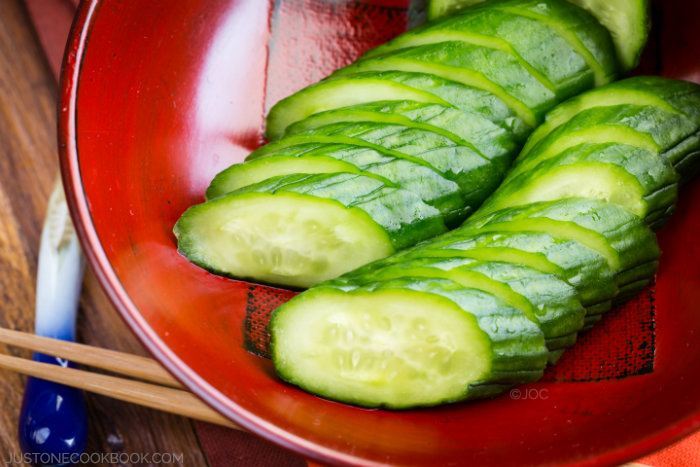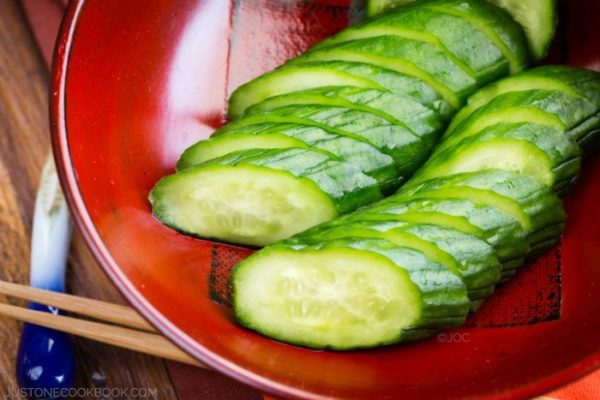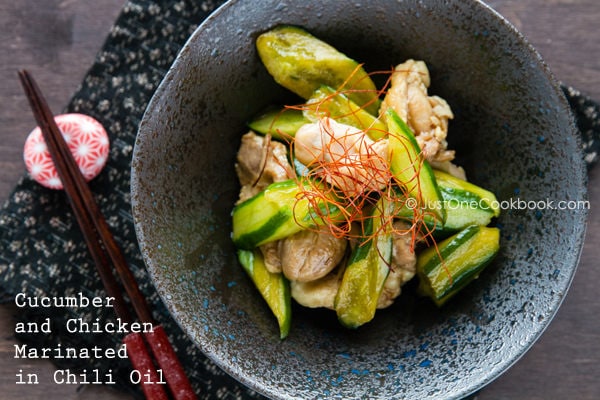 Cucumber and Chicken Marinated in Chili Oil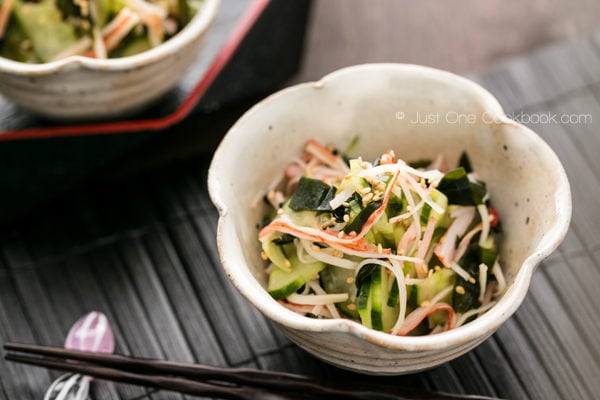 Japanese Cucumber Salad with Wakame and Crabsticks