Join us at Okinawa World and explore the mysterious Gyokusendo Cave, tour the Kingdom Village, and posed with giant python at Habu Museum Park!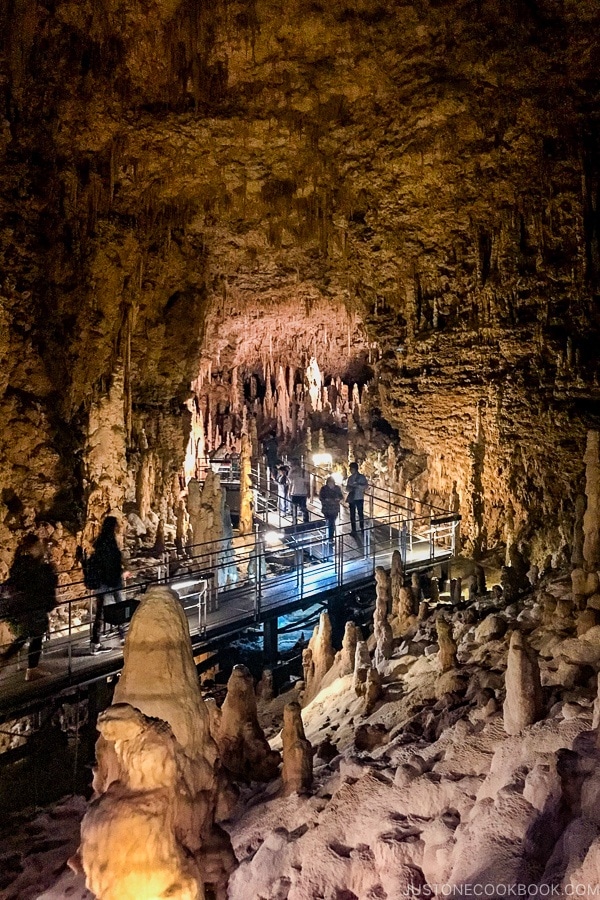 Our family took a trip to Okinawa – the most southern islands of Japan last December. Since it was winter time, we didn't get to enjoy the famed beautiful sandy beaches but there are so many activities to do on the island. From visiting the caves at Okinawa World to seeing the giant whale sharks at Okinawa Churaumi Aquarium, we got to experience the many personalities of Okinawa and of course, ate all different types of Okinawan food.
Nami will be sharing Okinawan recipes on the blog as I shared our travel experience in Okinawa. Hopefully, our travel tips will come in handy when you are ready to visit this island paradise.
For this travel series, we'll share the following posts:
Let's go!
Watch Journey to Okinawa (沖縄) Travel Highlights
Last December, our family traveled to Okinawa (沖縄) the most southern island of Japan and had an amazing time.
Okinawa World
On the first day we arrived in Okinawa, the first destination we headed to was Okinawa World. It's a bit challenging to describe exactly what Okinawa World is, but there is a snake museum, the largest stalactites cave in Japan, a brewery, traditional Ryukyu arts and craft village, and a culture center on the premise. There are many activities for all ages to do and enjoy.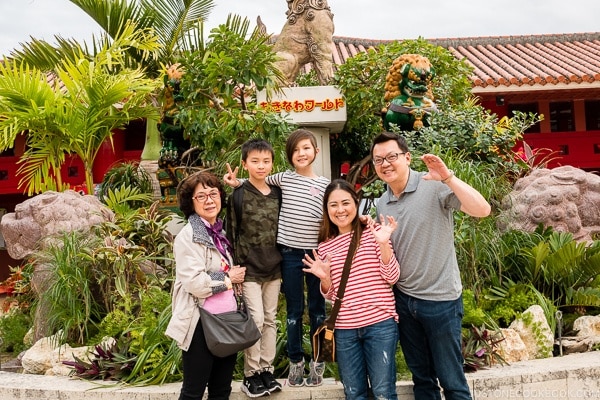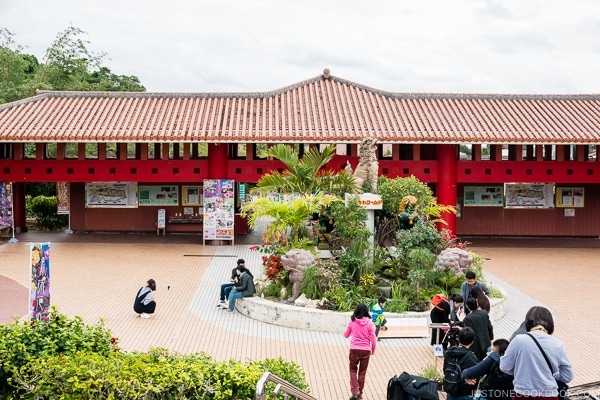 There are 4 different ticket packages visitors can buy (adult/child)
Cave, Kingdom Village, & Habu Museum – ¥1,650 / ¥830
Cave & Kingdom Village – ¥1,240 / ¥620
Kingdom Village – ¥620 / ¥310
Habu Museum -¥620 / ¥310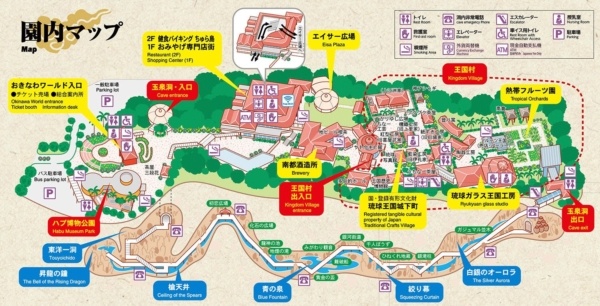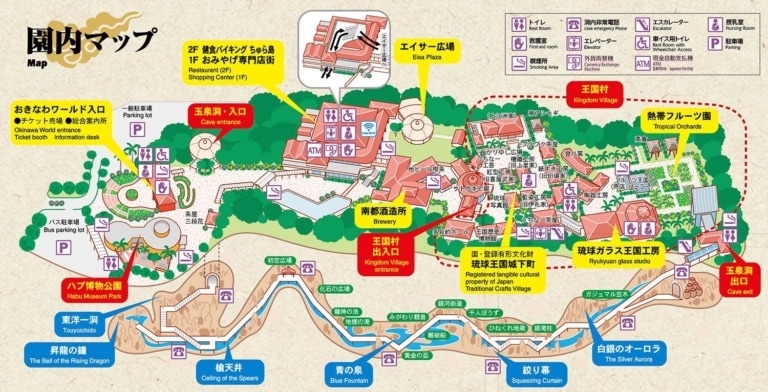 Okinawa World – Habu Museum Park
After entering Okinawa World, the first attraction we checked out was the Habu Museum Park. What is Habu you might ask?
Habu is a venomous snake found in southwest islands of Japan. Besides snakes, there are other creatures inside Habu Museum Park such as tortoise, bats, and other types of snakes for visitors to view.
Warning: this section includes graphic images of snakes some readers may find disturbing. Please skip to "Gyokusendo 玉泉洞 – Okinawa Stalactites Cave".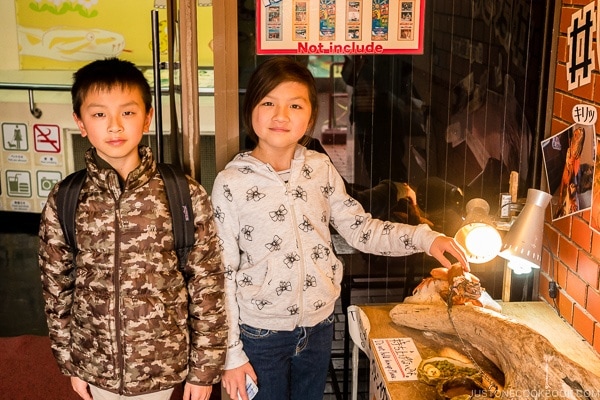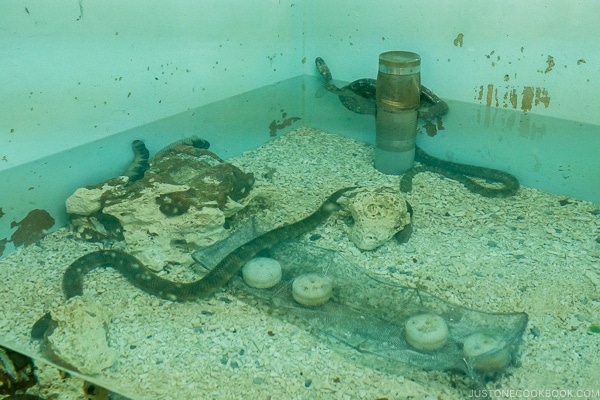 Besides the live animals, there are some interesting one of a kind (at least we've never seen) exhibits. In the following images, the first one is a snake in the process of swallowing a rat with half of the rat in its mouth. The second image below is a snake eating another snake.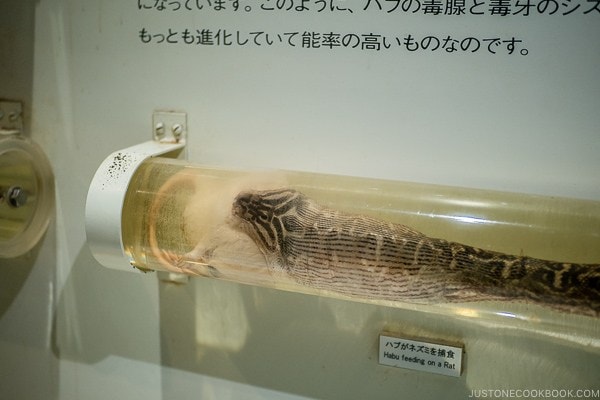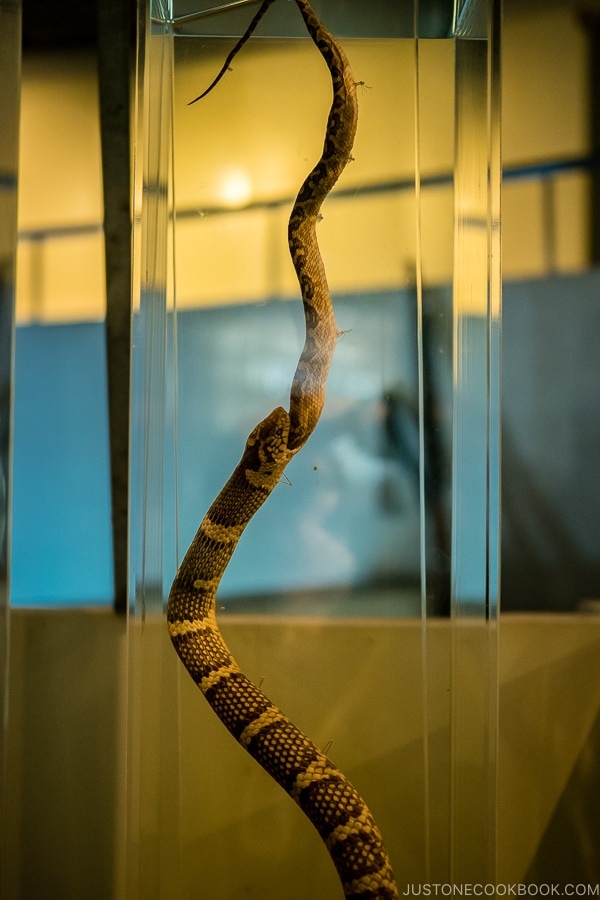 Okinawa World – Habu Museum Park "Habu Show"
The highlight of the snake museum is the Habu Show, which runs 5 times daily from 11 am to 4:30 pm and each show is about 20 min long.
The show introduces to the audience different types of Habu and cobra, and demonstrated how snakes sense infrared using balloons with different temperatures. The snake attacked the warmer balloon during the demonstration and popped it with its fangs.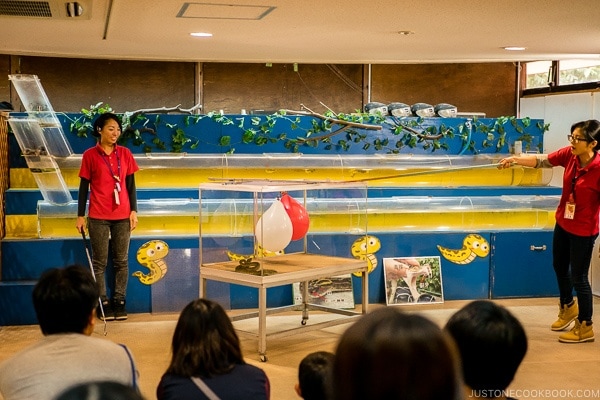 At the end of the show, visitors are allowed to take pictures with a giant python. This was the first and last time I'll let a python lay on me.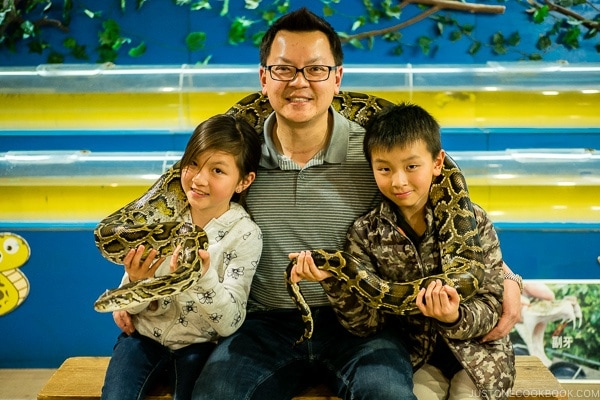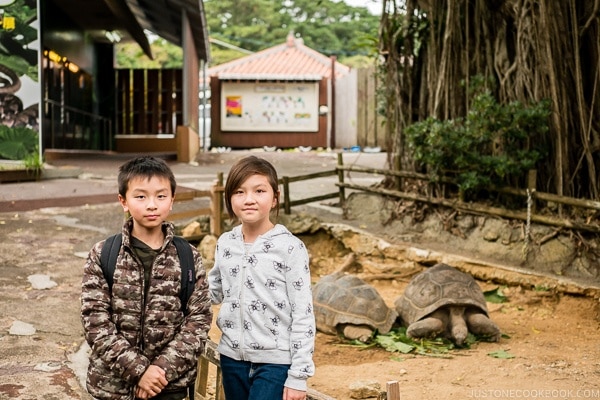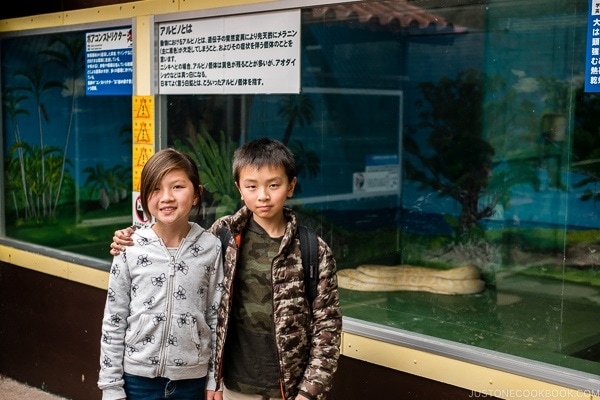 Gyokusendo 玉泉洞 – Okinawa Stalactites Cave
After Habu Museum, we checked out the really cool Gyokusendo. Gyokusendo is a limestone cave formed over a coral reef 300,000 years ago. It is the largest stalactites cave in Japan at 3 miles (5 km) long with over a million stalactites. Currently, 890 meters of the cave is open for visitors.
If you can't make it to Okinawa, you can tour the entire cave on Google Maps street view by searching "玉泉洞". The cave is pretty amazing so we highly recommend you taking the virtual tour.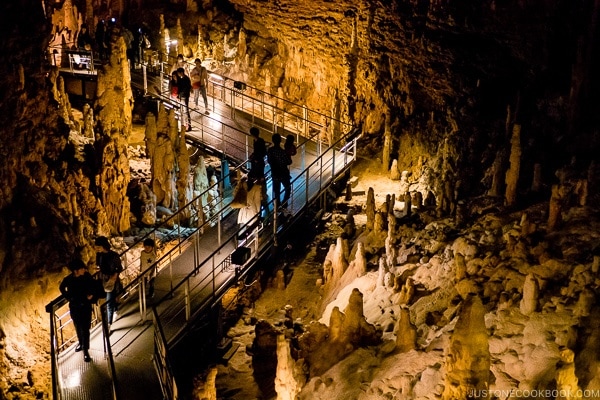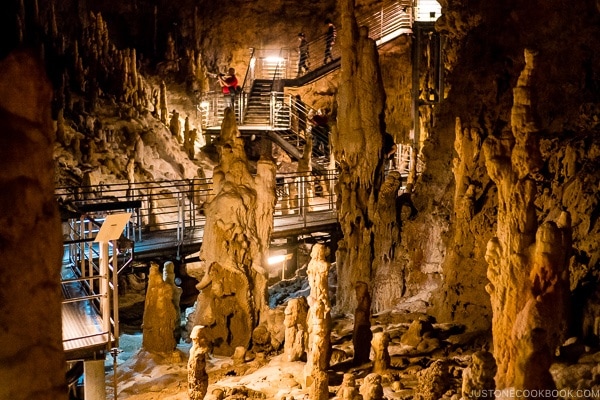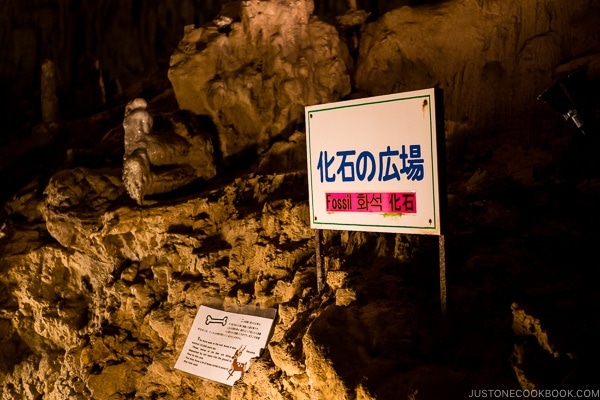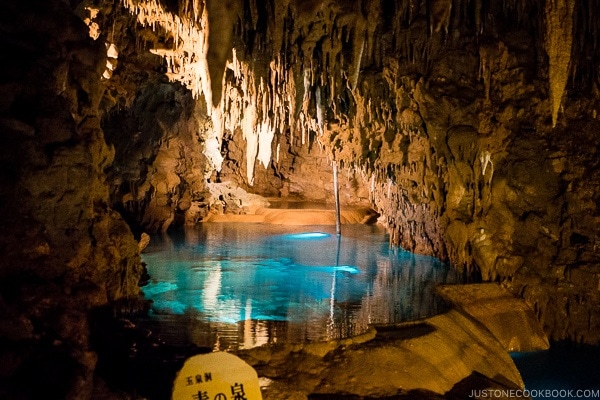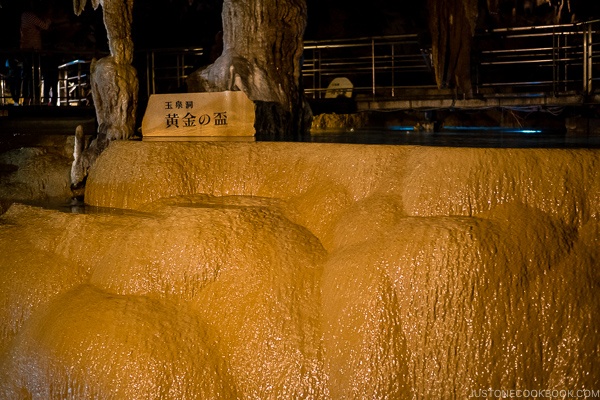 Tropical Orchards & Traditional Craft Village
When you exit Gyokusendo, you will actually end up at the east end of Okinawa world. As you head back towards the entrance on the west side, you will go past tropical orchards with various tropical fruit trees and plants.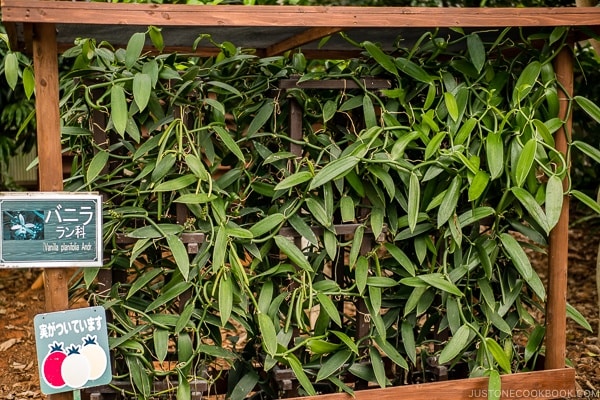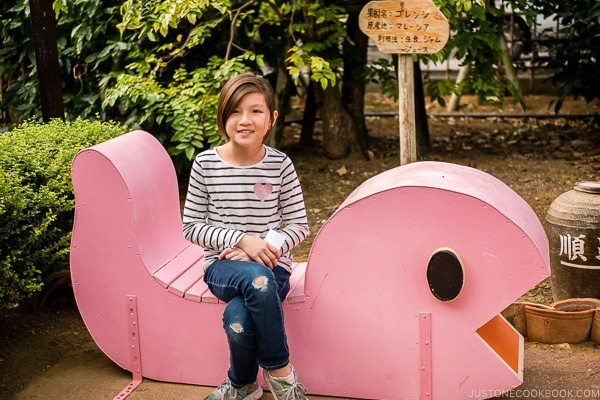 There are gift shops that sell local souvenirs and snacks you will pass along the way. At the snack shop, they had unique local icee flavors including bitter melon and shiikwaasa (シークヮーサー) – a type of Okinawan citrus.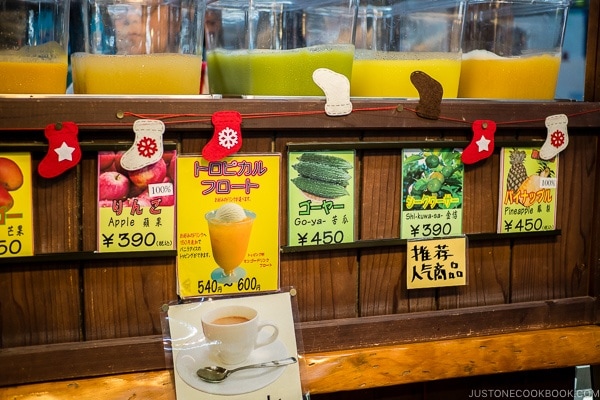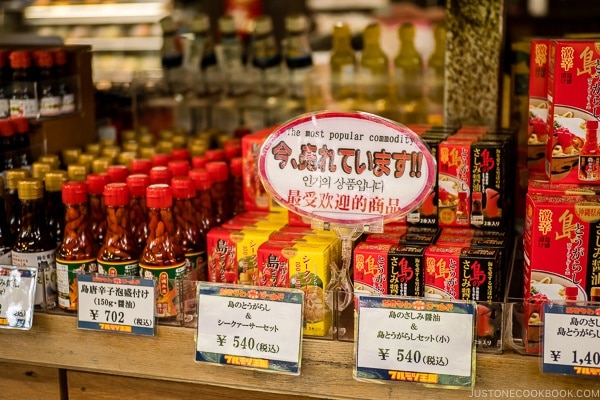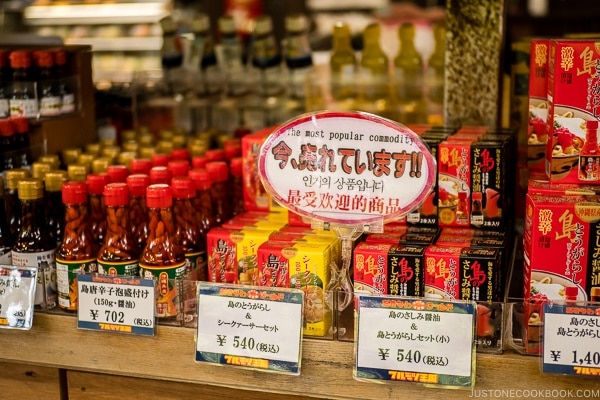 Outside of various local food and condiments you can purchase in the gift shop, there is a traditional crafts village where you can purchase or make your own earthenware and glassware.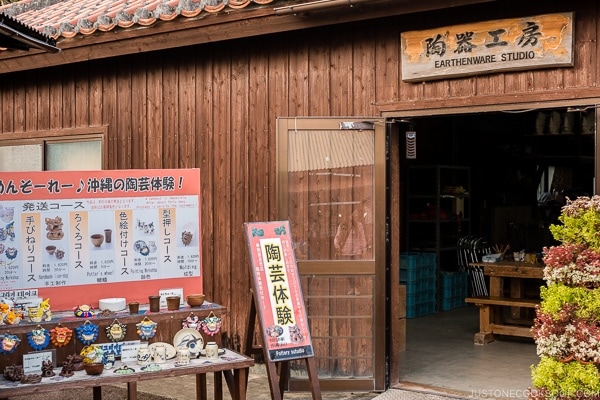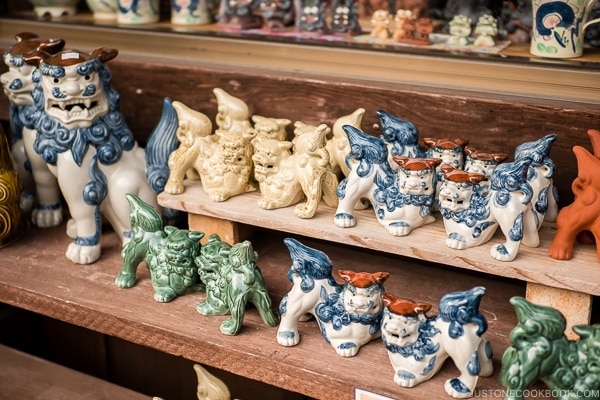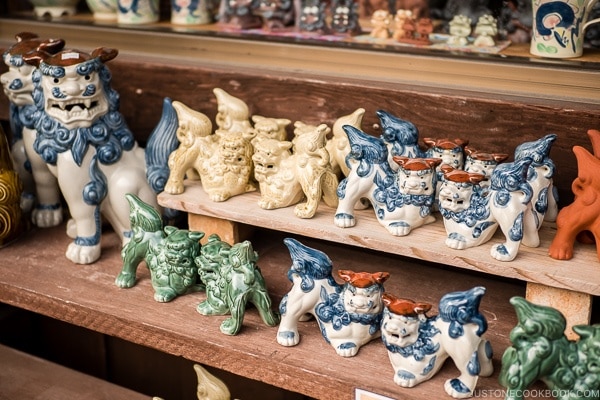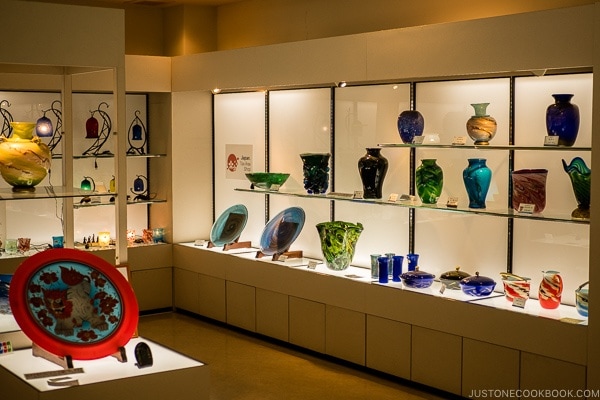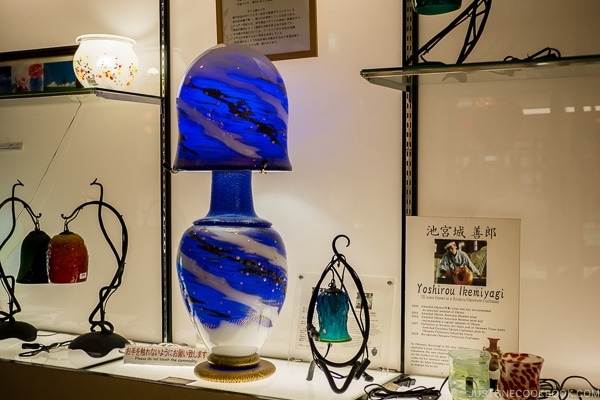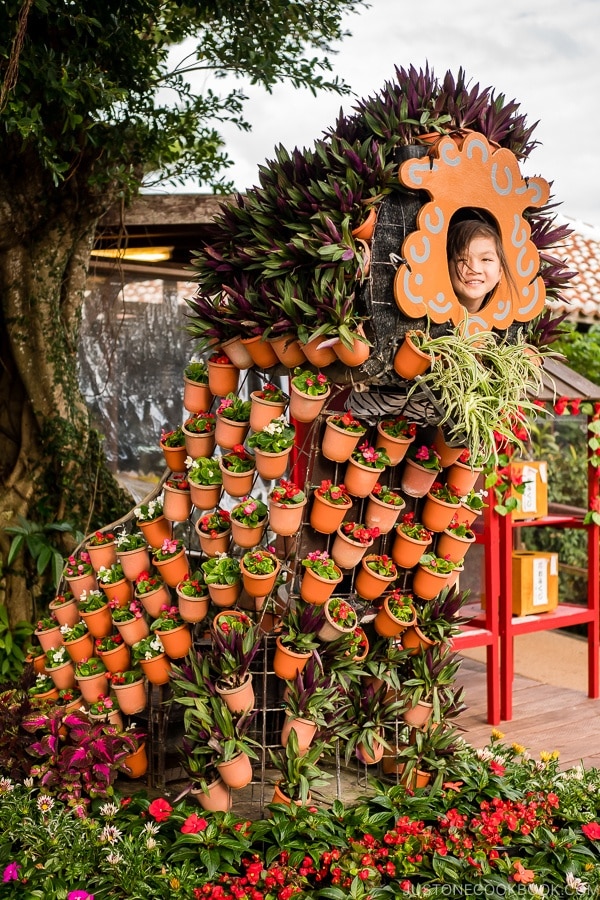 Okinawa Culture Center
Once you make it through the orchard, crafts village, and gift shops, you will arrive at the Okinawa Culture Center. The museum contains information on the history of the island, its unique culture, and origin of Shisa (Okinawan Lion Dog).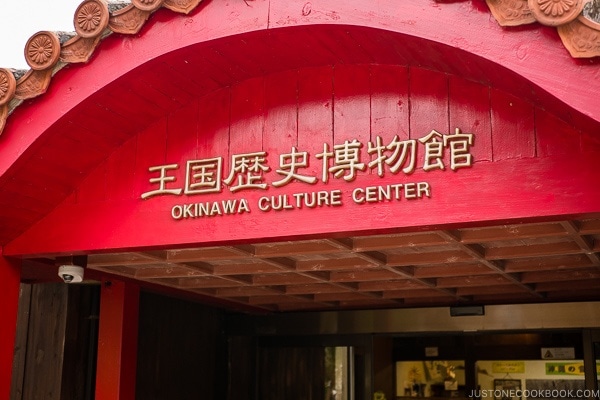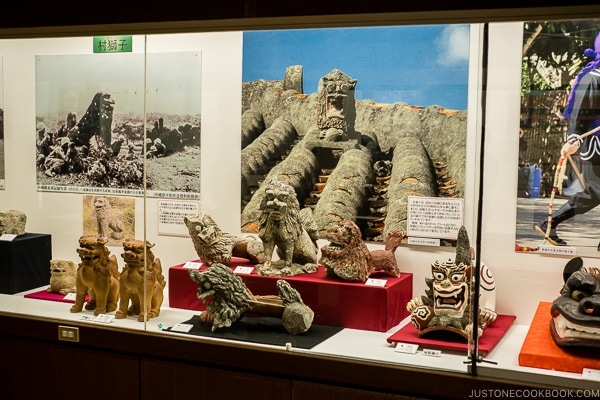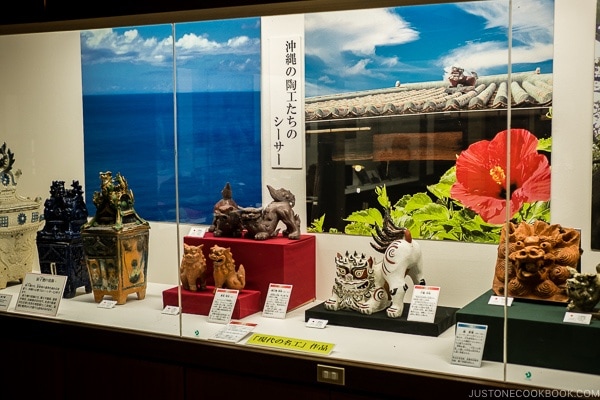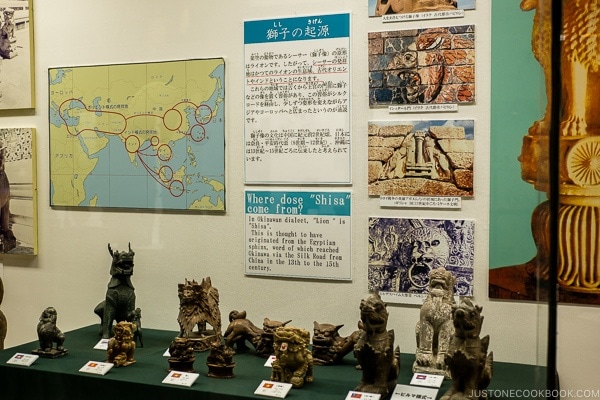 Nanto Brewery – 南都酒造所
Lastly, there is a Nanto beer brewery onsite but we didn't try their beer as I was the main driver and Japan has very strict drinking and driving laws. Besides beer, there is also snake wine for sale. It gives a whole new meaning to "snake in a bottle".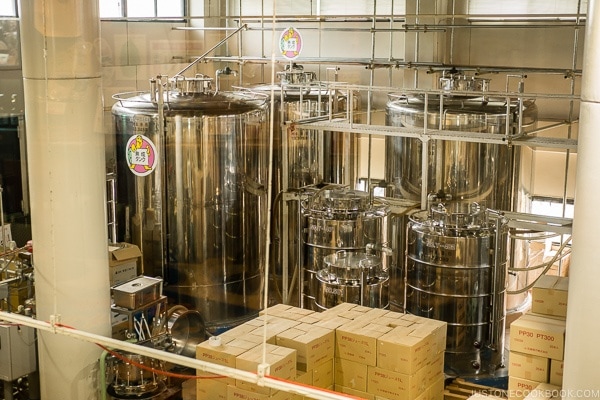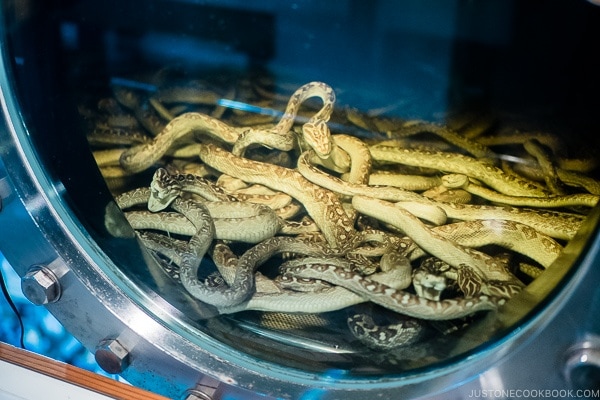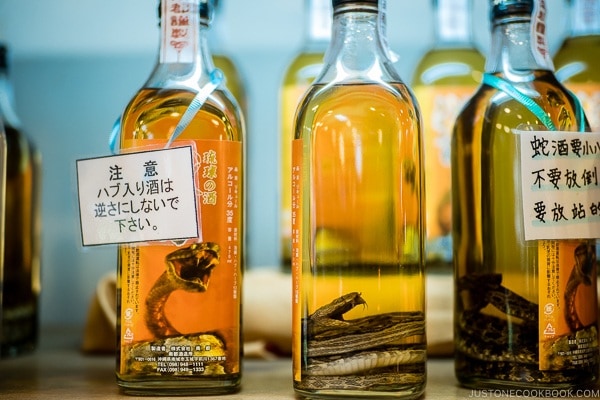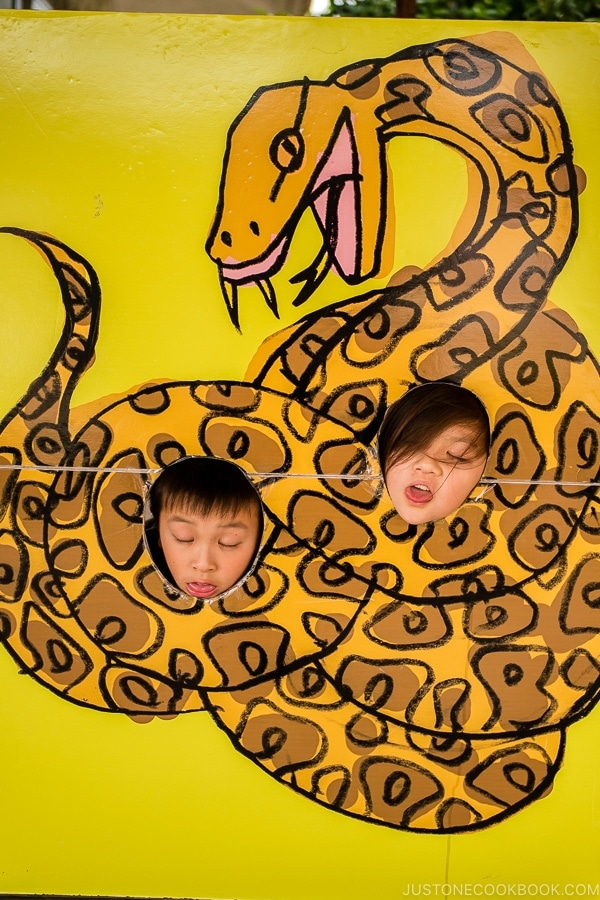 We spent about 3 hours in total at Okinawa World and the entire family had a fun time.
Thank you for reading! We're just getting warmed up with Okinawa destinations. Ocean Expo Park and Okinawa Ryukyu Village will be featured in the next post.
Don't want to miss a recipe? Sign up for the FREE Just One Cookbook newsletterdelivered to your inbox! And stay in touch on Facebook, Pinterest, and Instagram for all the latest updates.