From sushi rolls to red bean soup, here are the popular side dishes and desserts to serve with Osechi Ryori (Japanese New Year's Food). It's time for the big feast!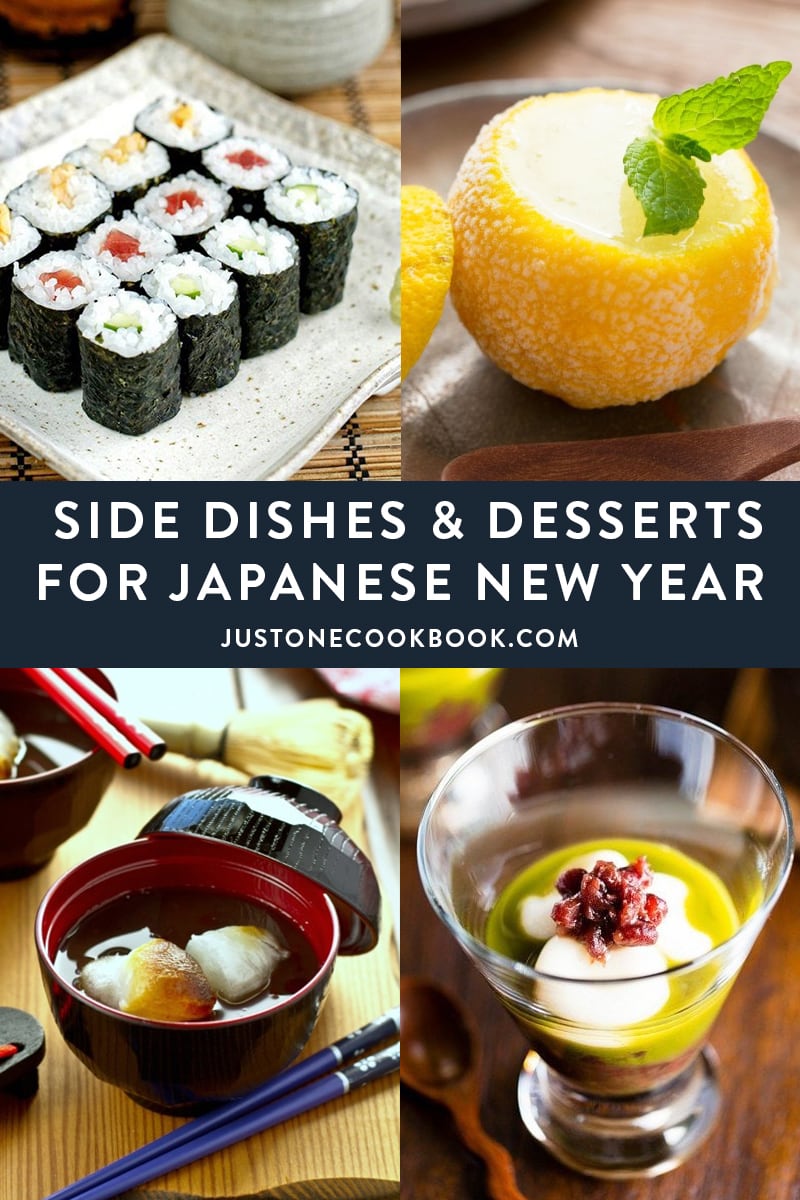 One of the most enjoyable parts of the Japanese New Year is the amazing spread of food every family puts together for the holiday. While Osechi Ryori, the traditional New Year's Foods, takes the center stage, we also serve other sides and desserts to complete the big meal.
This is where you'll find some traditional dishes along with a mix of modern Japanese favorites. They are often more popular amongst the kids. And if you have a large gathering, these side dishes and desserts are going to be a great addition!
7 Popular Side Dishes & Desserts to Serve with Osechi Ryori

Hosomaki (Thin Sushi Rolls) are an easy and fun dish to serve during your New Year's get-together. To get started, you just need a few ingredients like tuna, cucumber, nori, and Japanese short-grain rice.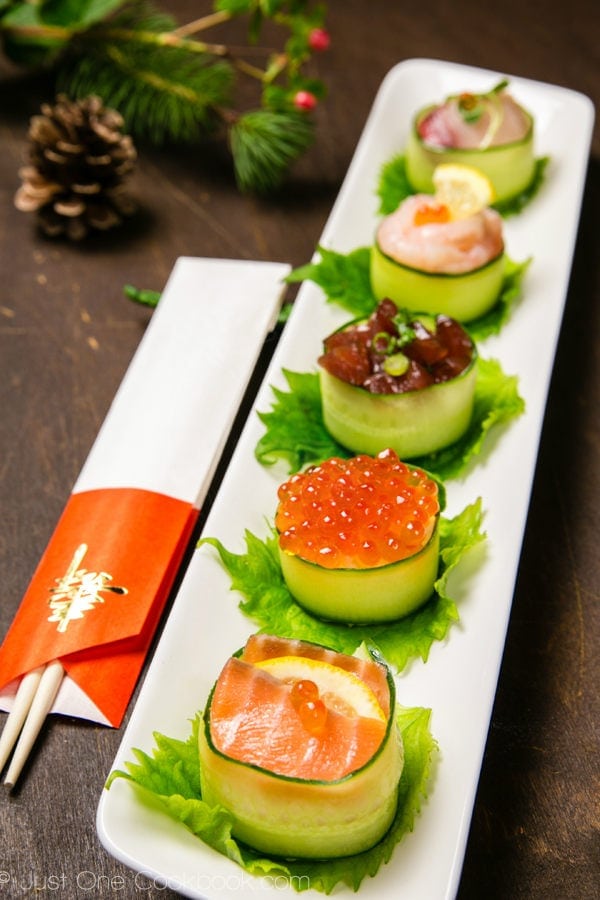 These refreshing Cucumber Wrapper Sushi could be served as an appetizer for your New Year celebration. Once the rice is cooked, you can quickly assemble the sushi right before you serve. If you don't eat raw fish, you can substitute with smoked salmon or simply create your own.
Although it is not part of Osechi Ryori, sushi is regarded as a celebratory food in Japan and most holidays include one variation of sushi or another. Japanese New Year makes a special occasion to enjoy otoro sushi, where you feast on the most valued part of the tuna belly.
This traditional thick sushi roll Futomaki is typically filled with various vegetables and sometimes include cooked fish like unagi. This colorful sushi roll is perfect for special holidays and celebrations.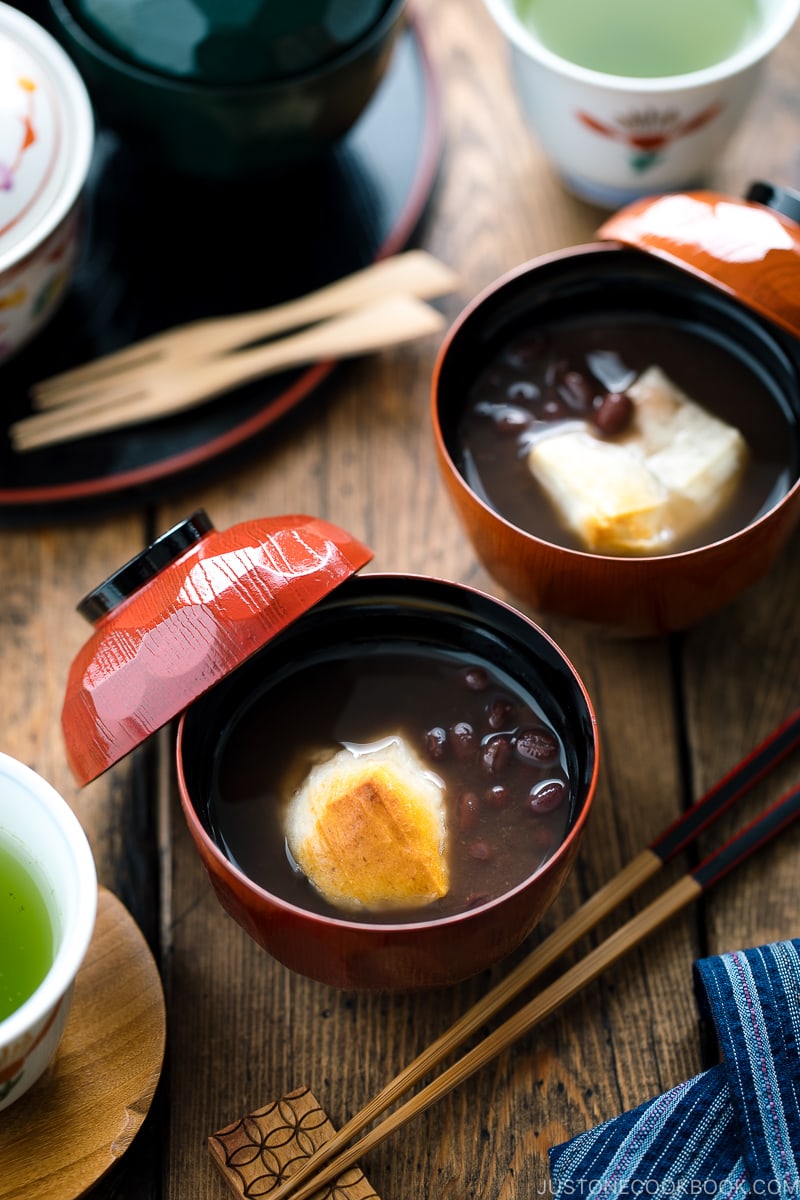 Zenzai is a thick sweet dessert soup made of azuki red beans and often served with mochi (toasted rice cake). Although is not considered part of Osechi Ryori, this delicious dessert soup is a comforting treat for Japanese people, especially during the wintertime.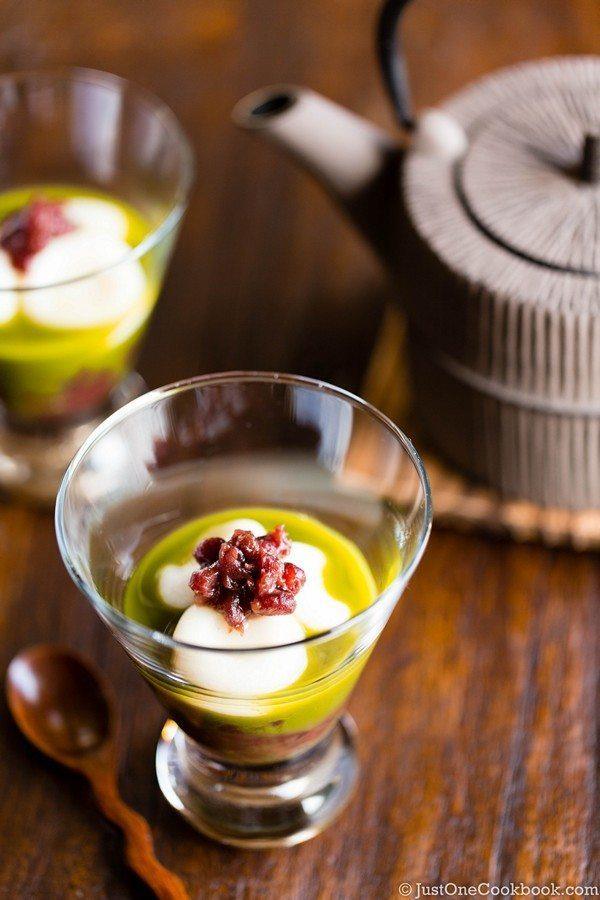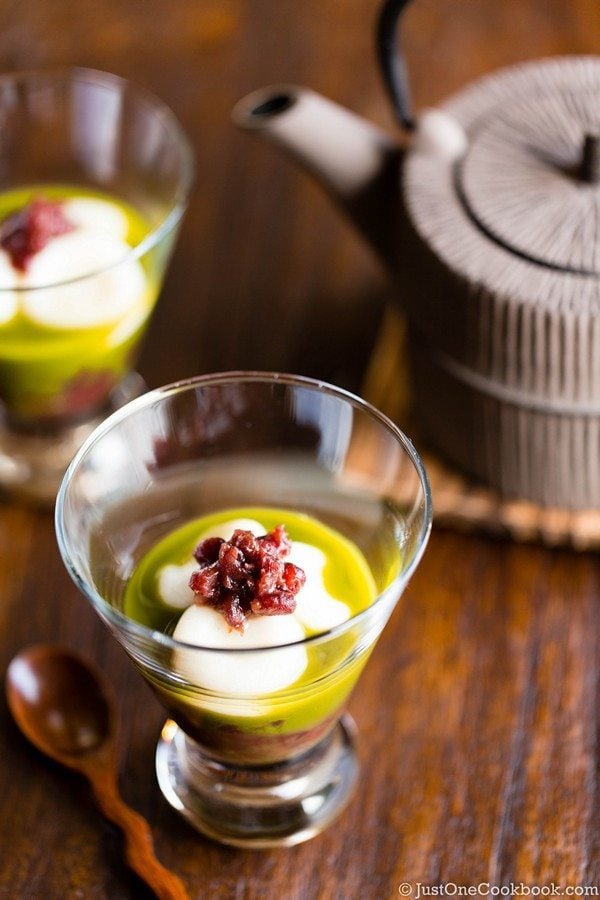 For a different variety of zenzai, I recommend this unique Matcha Zenzai, where red bean paste with soft mochi is served in a green tea soup. This exquisite sweet can be enjoyed hot or cold. If you have last-minute guests visiting, you can prepare it easily and serve as a snack or dessert.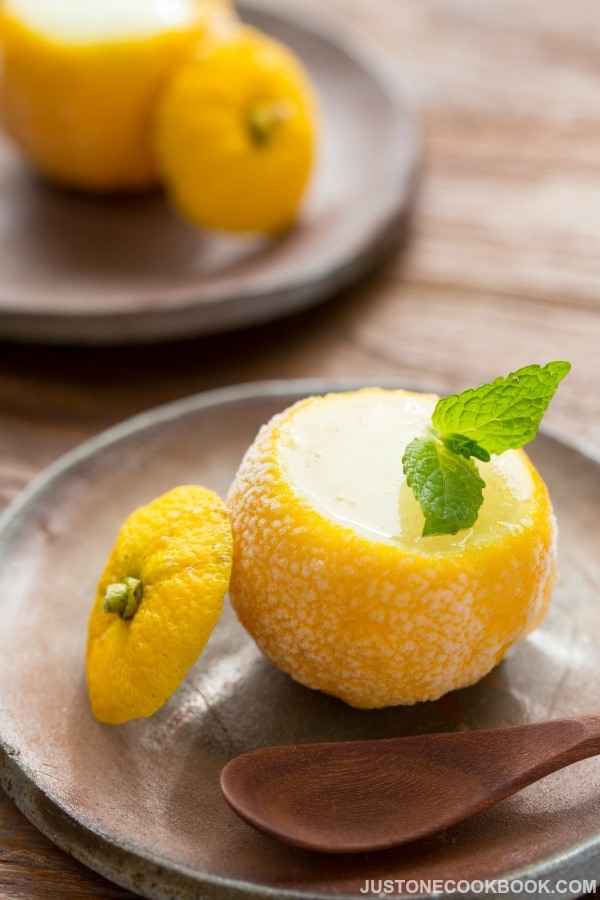 Yuzu is commonly used in Japanese cuisine when it's in season in fall or winter. I think it's wonderful to make Yuzu Sorbet to round up the Japanese New Year dishes for a bright future. It also helps to refresh the palate for the delicious foods we enjoy during the holiday.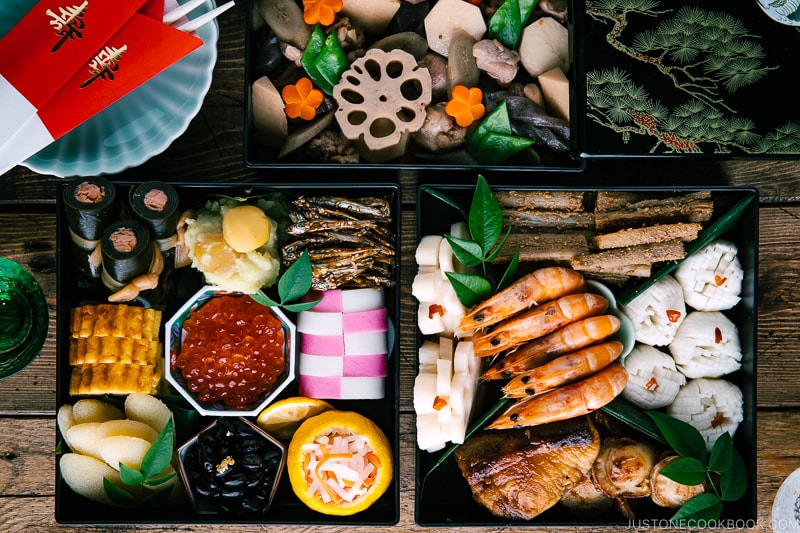 More Helpful Guides for Japanese New Year