In search of the most delicious loaf of soft white bread? I have the perfect bread just for you, namely Shokupan or Japanese milk bread. Here, I've dedicated everything about this most popular bread hailed from Japan. You'll find recipes on how to make the best shokupan at home and the countless ways to enjoy it.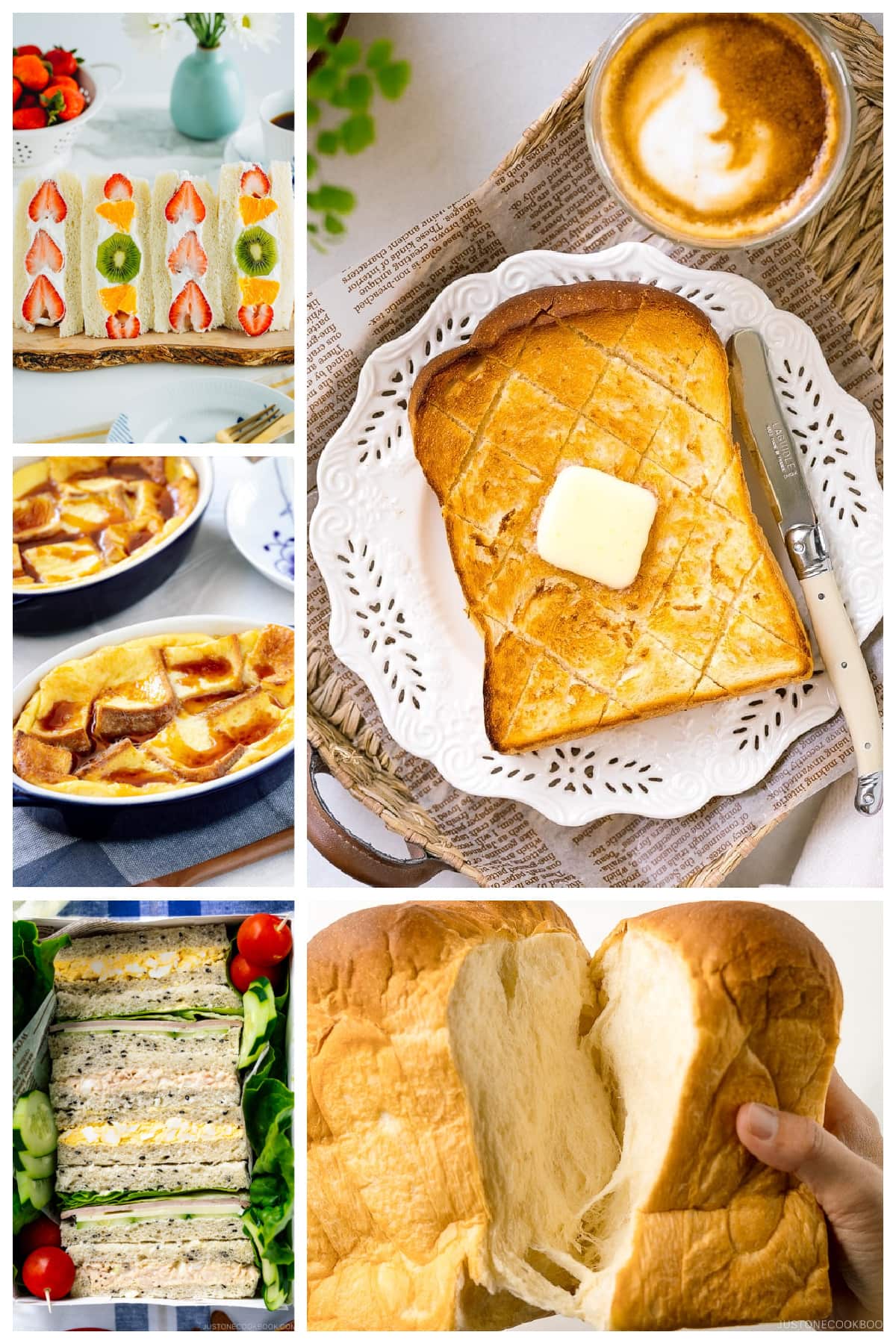 There are so many styles of delicious white bread out there, but I'll admit that I have a real soft spot for shokupan (食パン) or simply Japanese milk bread. It's the thing I grew up eating for breakfast, lunch sandwiches, and after-school snacks.
To share my passion for the most delicious loaf of bread, I'm devoting this post to all things shokupan. Let's discover its amazingness!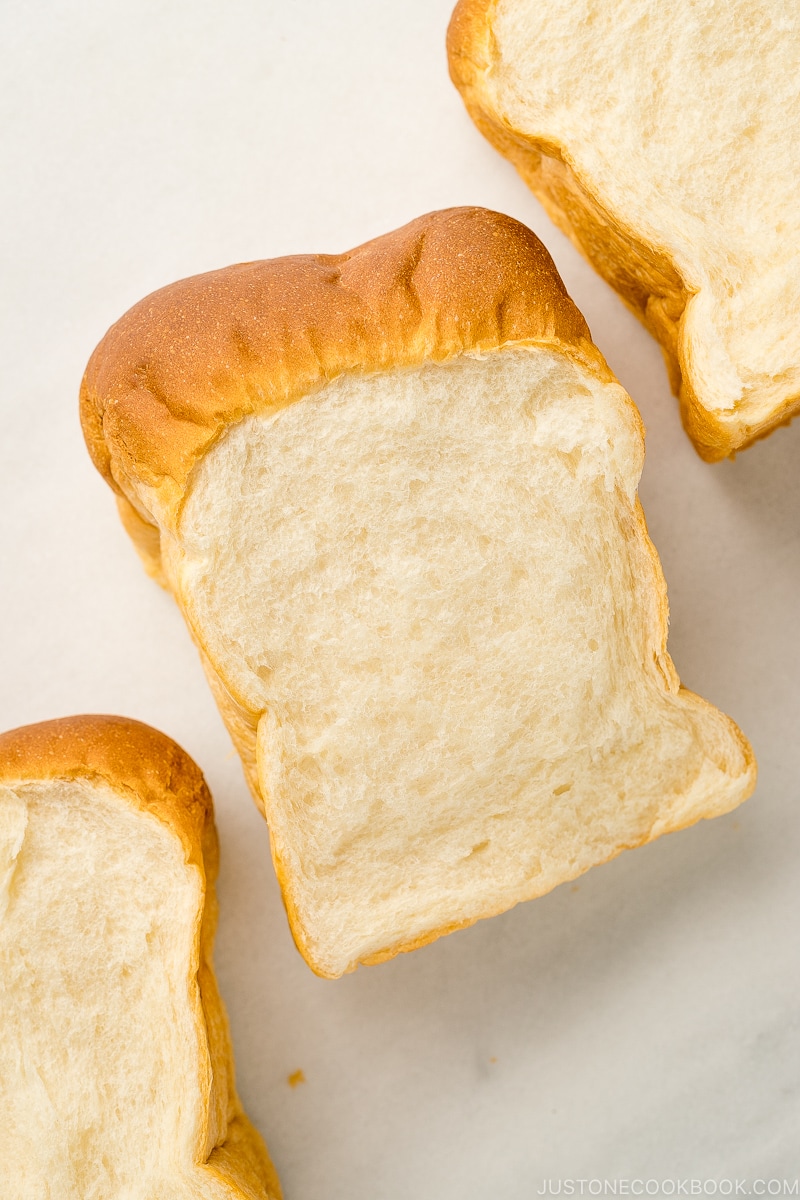 What Makes Shokupan So Special?
All I could tell you is this bread has a tenderness as fluffy as clouds and is imbued with a lovely sweetness. The inside crumb is dense yet bouncy, with a moist texture that almost melts in your mouth. It is a glorious thing, and once you try it, you'll never look back.
Shokupan as Part of Japanese Food Culture
When Japan underwent modernization in the early Meiji era of the late 1800s, British round-topped white bread (イギリスパン) was first introduced during that time. This bread was called honshoku pan (本食パン), literally meaning "staple food bread," and was mostly consumed by foreigners. Bakeries started to open in Yokohama (my hometown!) and Kobe, where most foreigners resided.
After World War II, a flat-topped square loaf was introduced by the American Resident Army. The loaf was cut into eight slices and made into sandwiches for stationed soldiers. Japanese bakers gradually adapted this bread to suit Japanese tastes, and shokupan was born. Since then, shokupan has been a big part of Japanese food culture.
These days, you can find shokupan being sold from convenience stores to kissaten (diner-style cafes) to artisanal bakeries. People would line up for hours to get the fresh-out-of-the-oven loaf. It is a serious love affair.
How to Make Shokupan (Recipes)
I know it can be intimidating to make bread from scratch, which is why I've shared detailed instructions for all the troubleshooting you needed to give it a go. Many JOC readers who were new to bread making have managed to make shokupan with success, so you can do it too!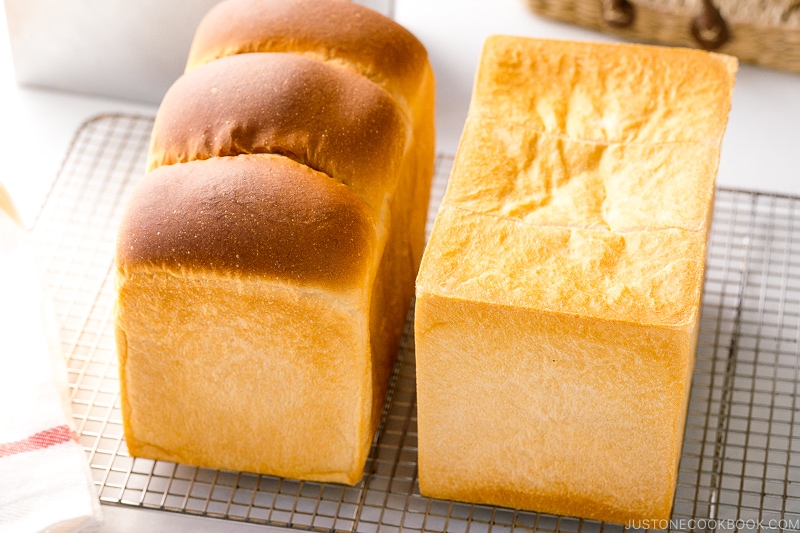 In my recipe, I'll show you two different styles: One with a rounded top and one with a flat top, with a simple technique to achieve the best results. I've also included step-by-step instructions along with a video so you can follow along.
"This is the best recipe out there for shokupan. It highlights all the potential pitfalls so you know the areas that need optimization in your working environment. I got a perfect loaf from this recipe and that is the greatest testament to the high quality of the instructions." — Jenny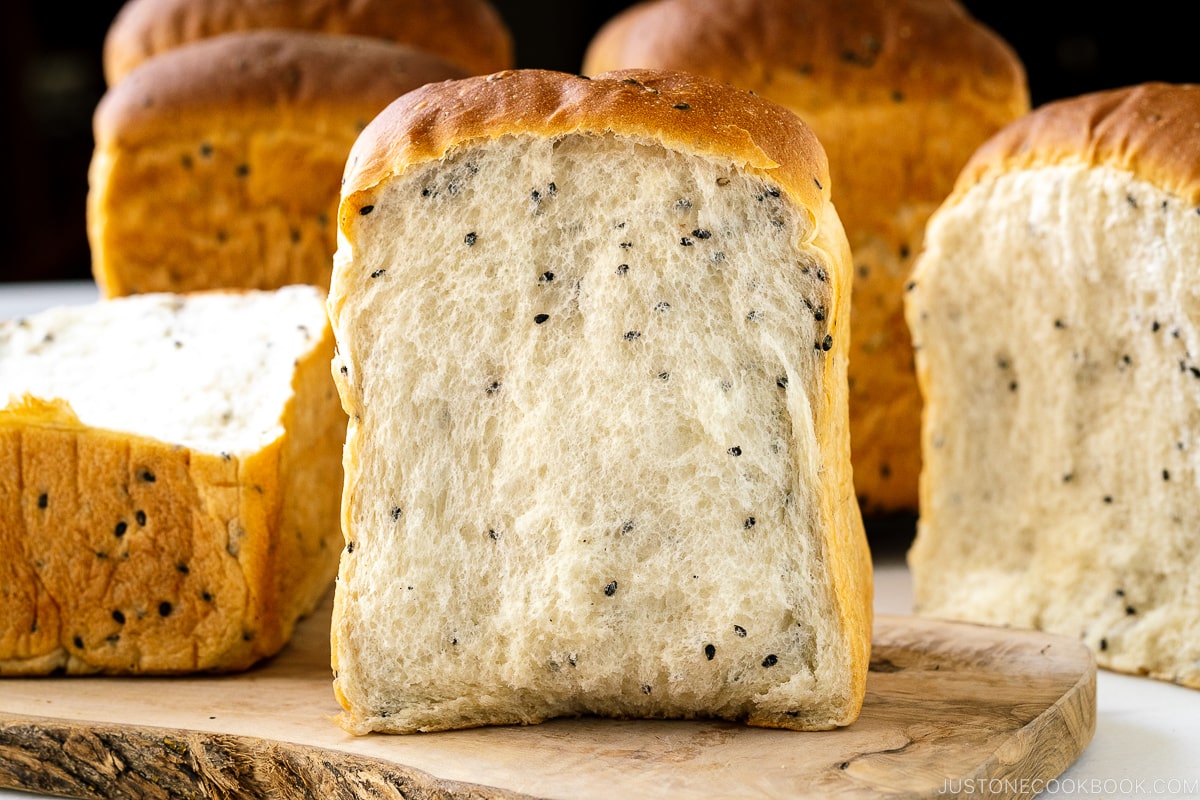 Flavored with black sesame seeds, this version of shokupan has a pleasant nutty aroma. It's lovely on its own with a dab of butter and a light drizzle of honey.
"It is one of the loveliest milk bread recipes…Thanks for sharing!" — Seema
---
How to Enjoy Shokupan in The Best Ways
Because it is white bread, shokupan is highly flexible and can be used in both sweet and savory recipes. Sometimes I even like to munch on a fresh slice on its own, especially after it's out of the oven. You can also toast it to enjoy with a thick pat of butter. But, if you're looking for some unique and creative ways of how the Japanese enjoy our beloved bread, here are what I'd recommend: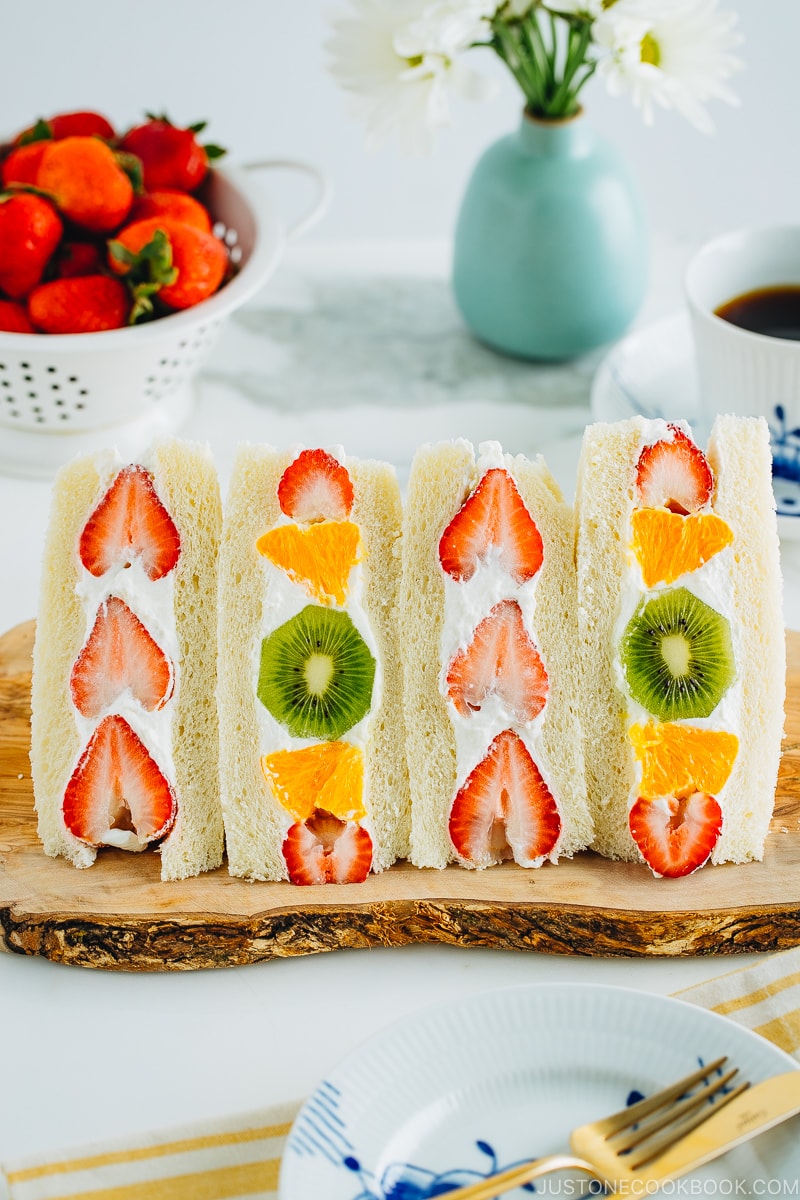 Juicy seasonal fresh fruits embedded in chilled whipped cream between two slices of pillowy milk bread, fruit sando is vowed to brighten your day!
"I did this recipe yesterday and it was so beautiful that I didn't even care if it was good. But man… it was soooo good! I'm sending pictures to my whole family alongside your blog's link, I'm simply in love." — Tais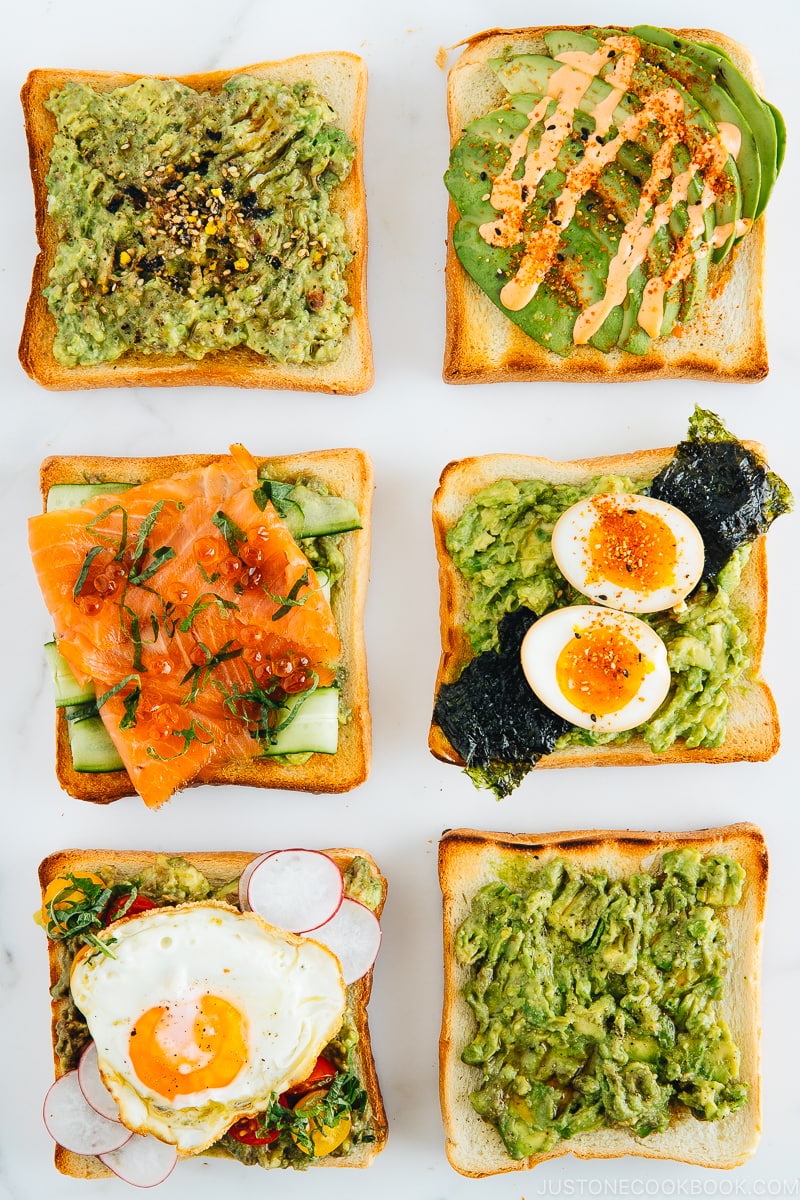 Slightly sweet shokupan makes a great base for your avocado toast! Try toppings like ramen egg, furikake, or sesame oil on creamy mashed or sliced avocado.
"We made this for dinner tonight! We tried the furikake, salmon, and fried egg variations to start. Easy, inexpensive, and unbelievably delicious!!" — Kayla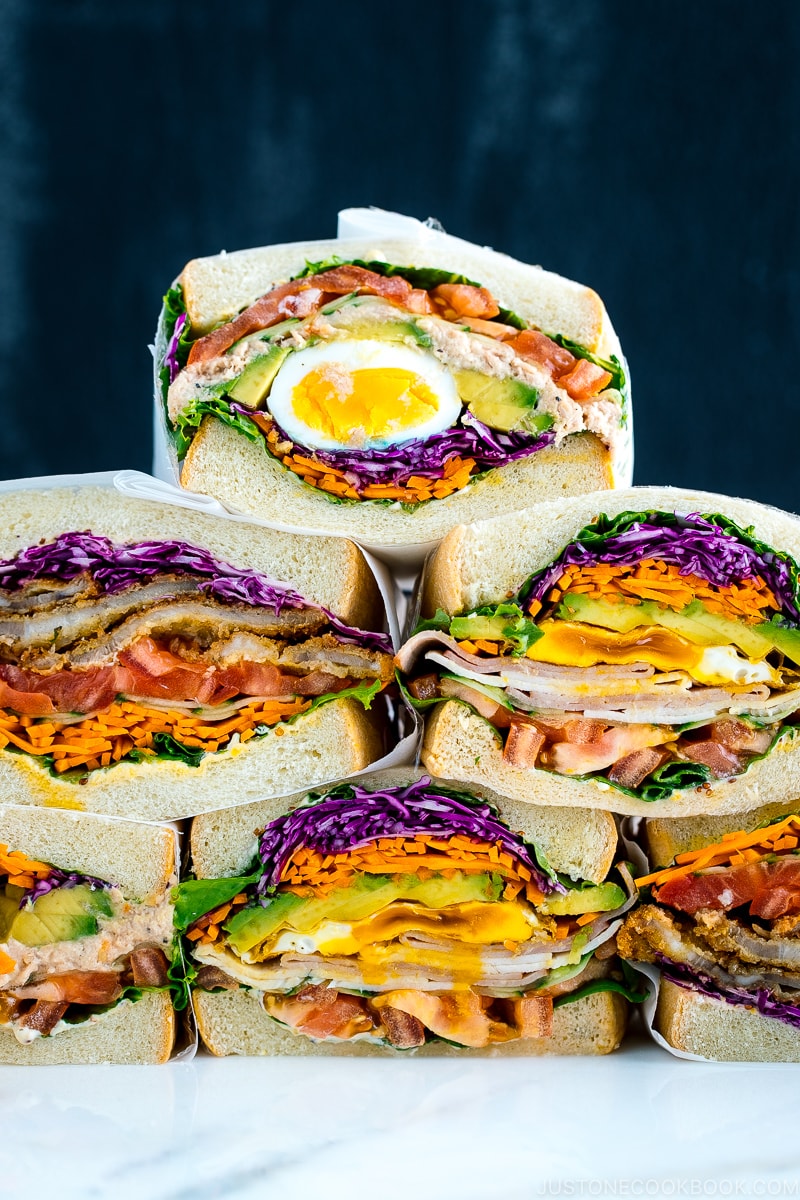 Stuffed with colorful vegetables and layering ingredients like cheese, bacon, and eggs, these solid Japanese sandwiches present endless possibilities!
"My husband and I had SO much fun making these!" — Katie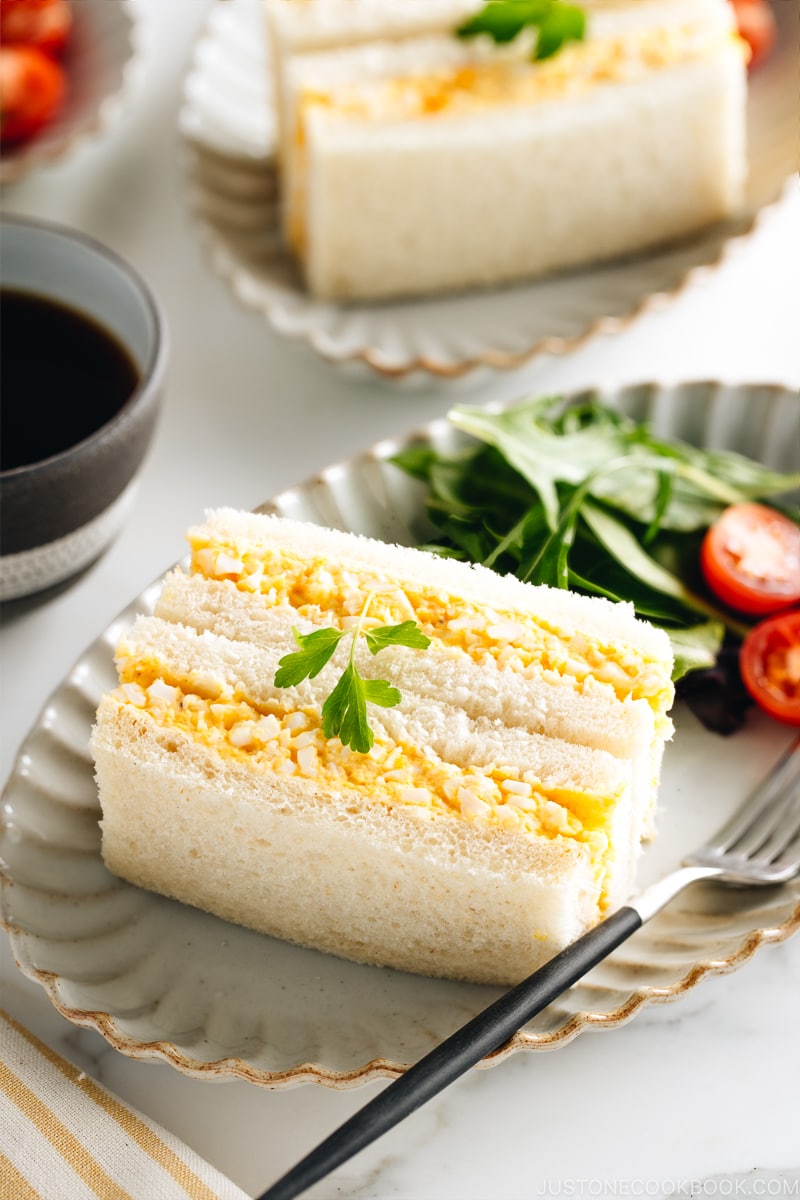 When it comes to the best egg sandwich, simplicity rules. Cue: Japanese egg sandwich or tamago sando. This timeless snack uses only a few ingredients, mainly quality eggs, Japanese mayo, butter, salt, and pepper, and of course, shokupan for the best texture.
"Amazing. It was sooo tasty. I love how you added the step-by-step photos." — Tiffany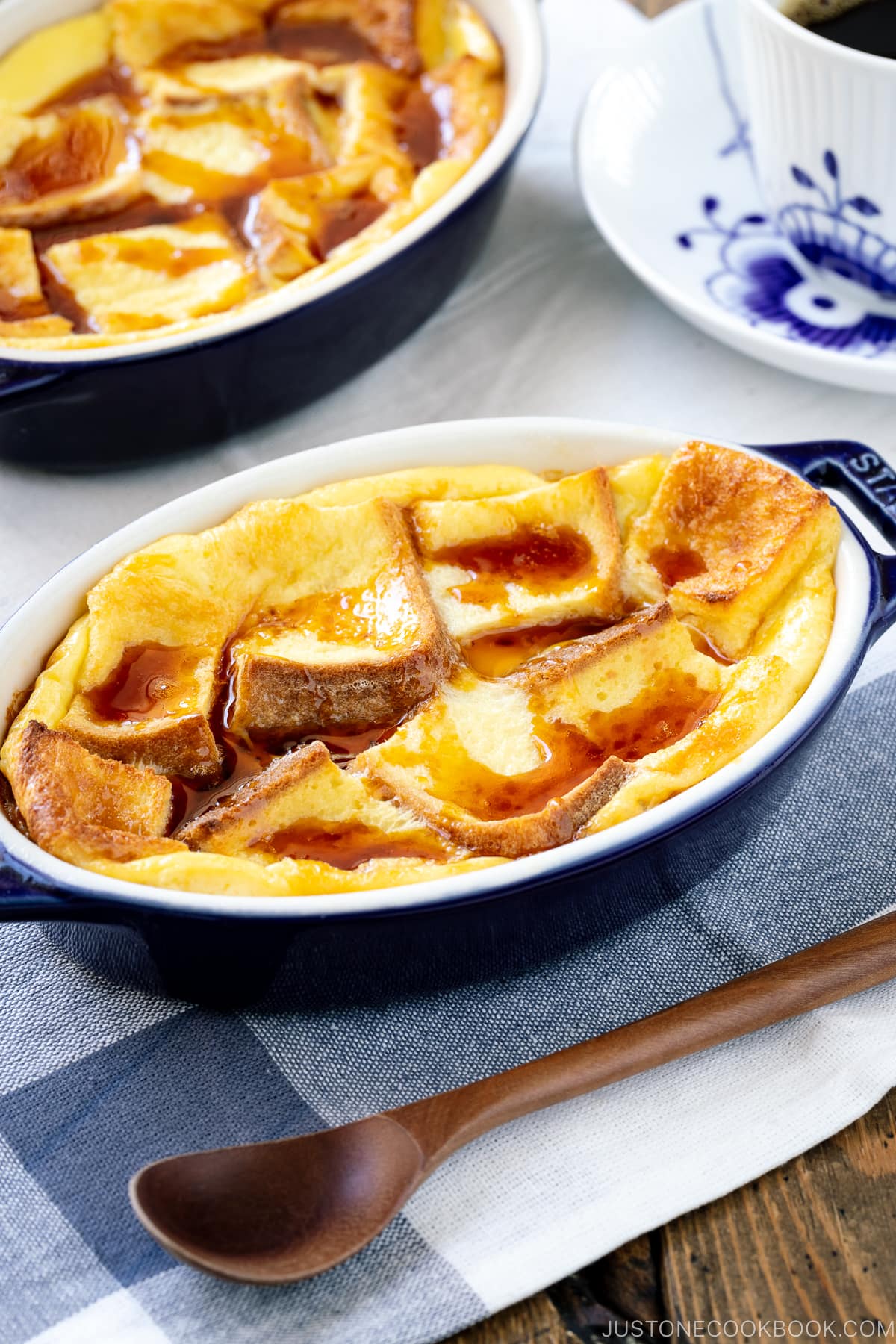 Made with leftover shokupan, eggs, milk, and sugar and finished with a caramel sauce, this Japanese version of bread pudding is a luxurious treat! The melt-in-your-mouth texture is to die for.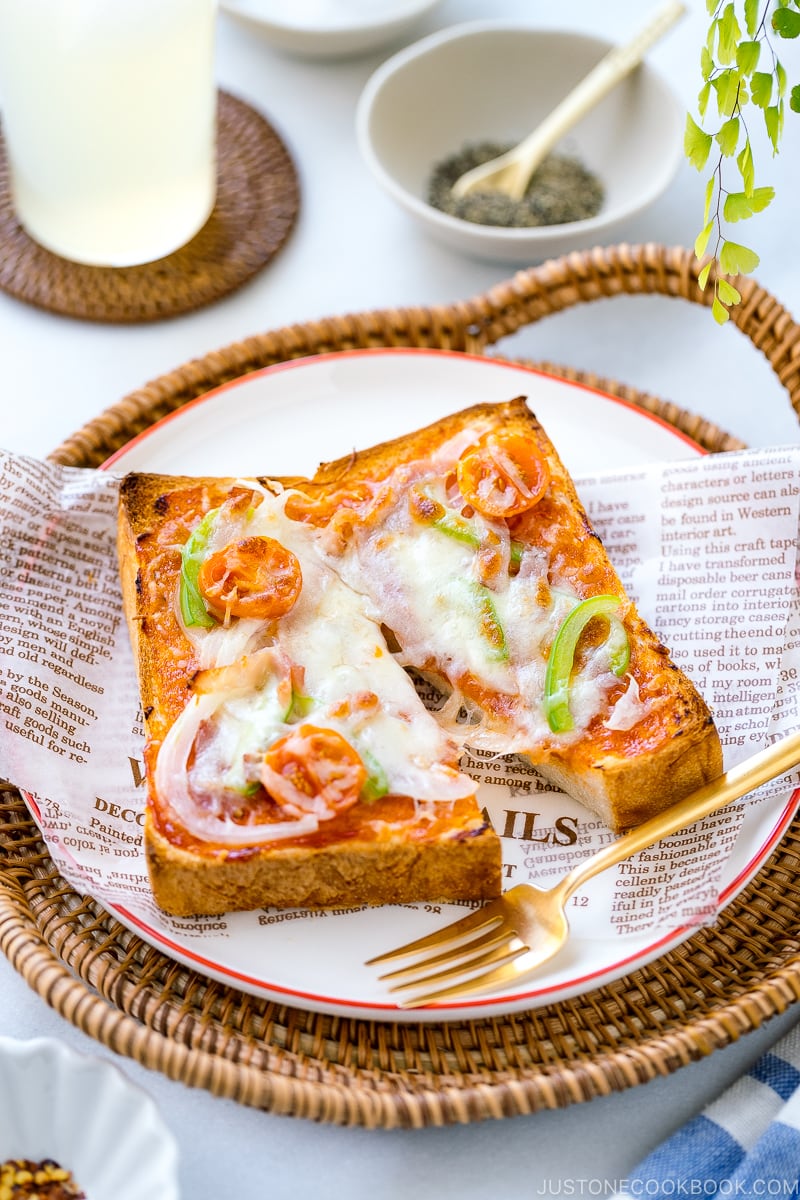 Chunky slices of Japanese milk bread topped with homemade pizza sauce, salty ham, fresh veggies, and melty mozzarella cheese. This Japanese Pizza Toast is the epitome of deliciousness and nostalgia!
"I just had pizza toast and it was so good I decided to make my own. When I googled it, a bunch of recipes came up, but I clicked on yours because I knew I could count on you to also explain the history of pizza toast in Japan. I was very curious about it and you didn't disappoint." — Anna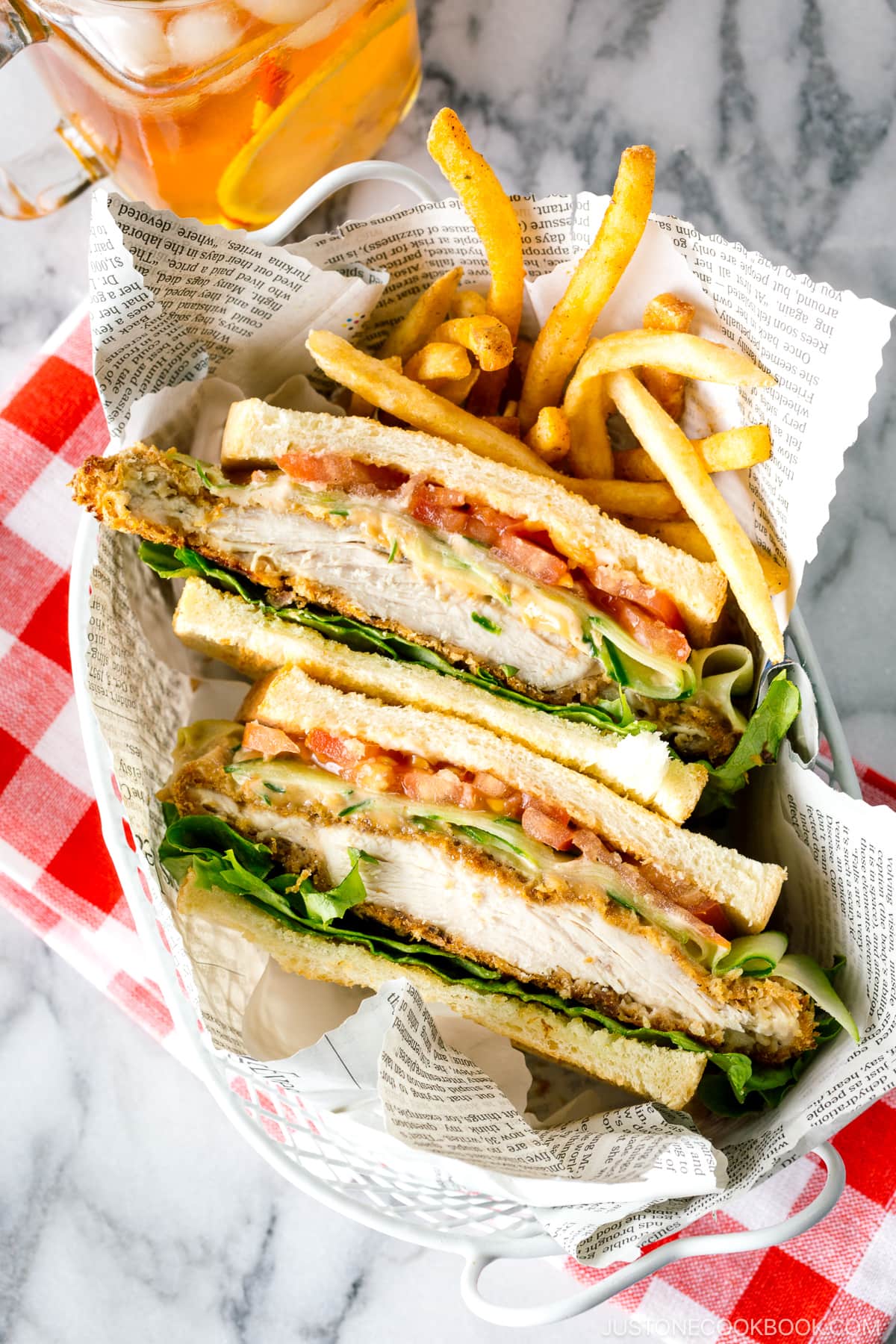 This Japanese version of a crispy chicken sandwich is perfection! The chicken is oven baked until golden brown, covered with a garlicky mayo tonkatsu sauce, and topped with tomato, cucumber, and crisp lettuce. You can use other types of bread but I'd go with shokupan anytime.
"5 stars! I made this tonight with just regular mayo and tonkatsu sauce. Topped with tomatoes. It was sooooo good!" — Danielle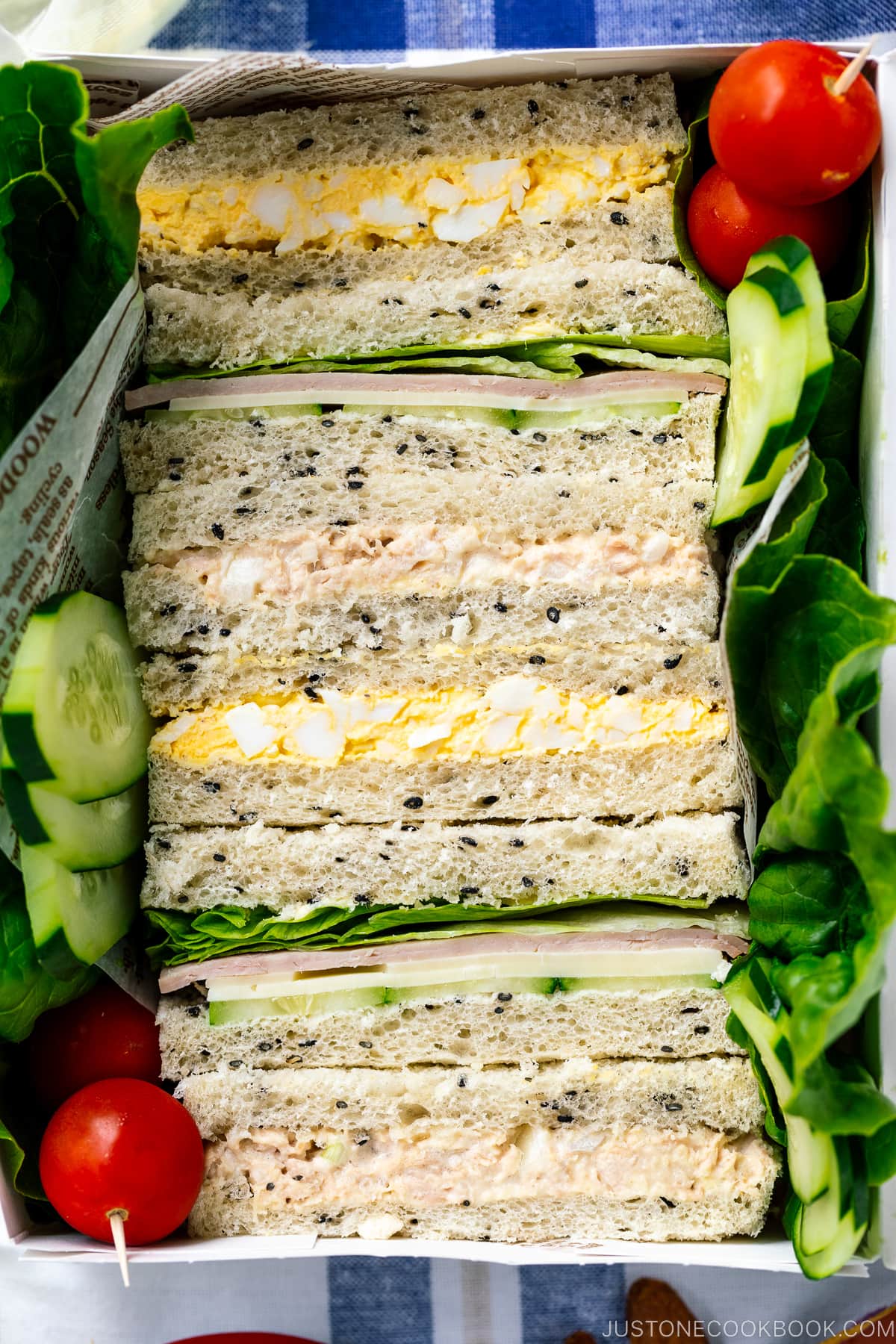 Mixed Sando (short for "sandwiches") is a classic set menu item found at cafes, restaurants, bakeries, and convenience stores all across Japan. Home cooks make them for their children's bento and family picnics, too. The three popular types of fillings: tuna salad, tamago (egg salad), and ham and cheese with lettuce.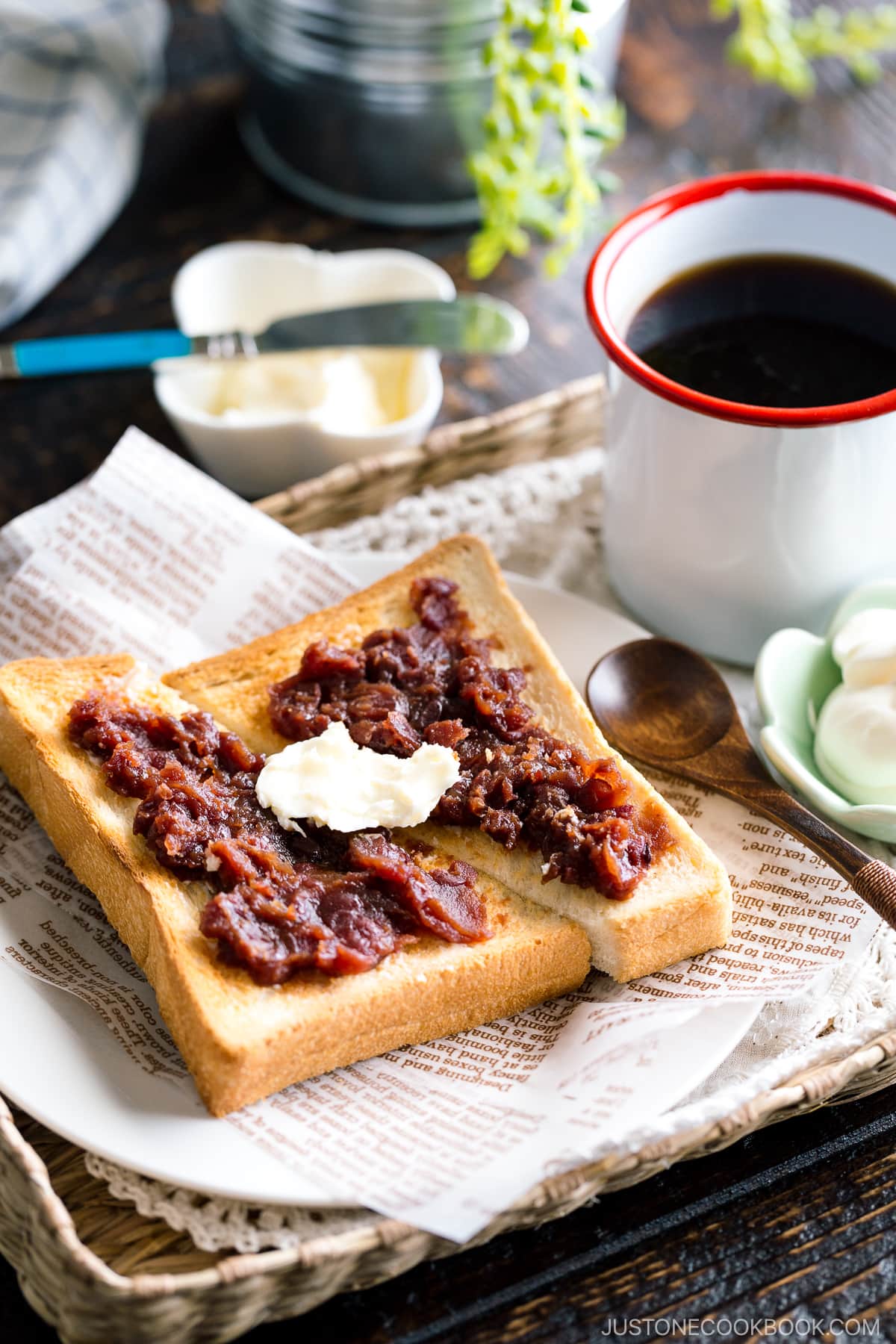 I especially love this Nagoya specialty for breakfast! Toast a slice of shokupan and top it with red bean paste, butter, and fresh whipped cream. Enjoy with a cup of black coffee!
"I made your chunky red bean paste with half sugar and baked a Shokupan to make this. Toasted Shokupan with red bean baste and whipping cream is absolutely amazing for breakfast!" — Alex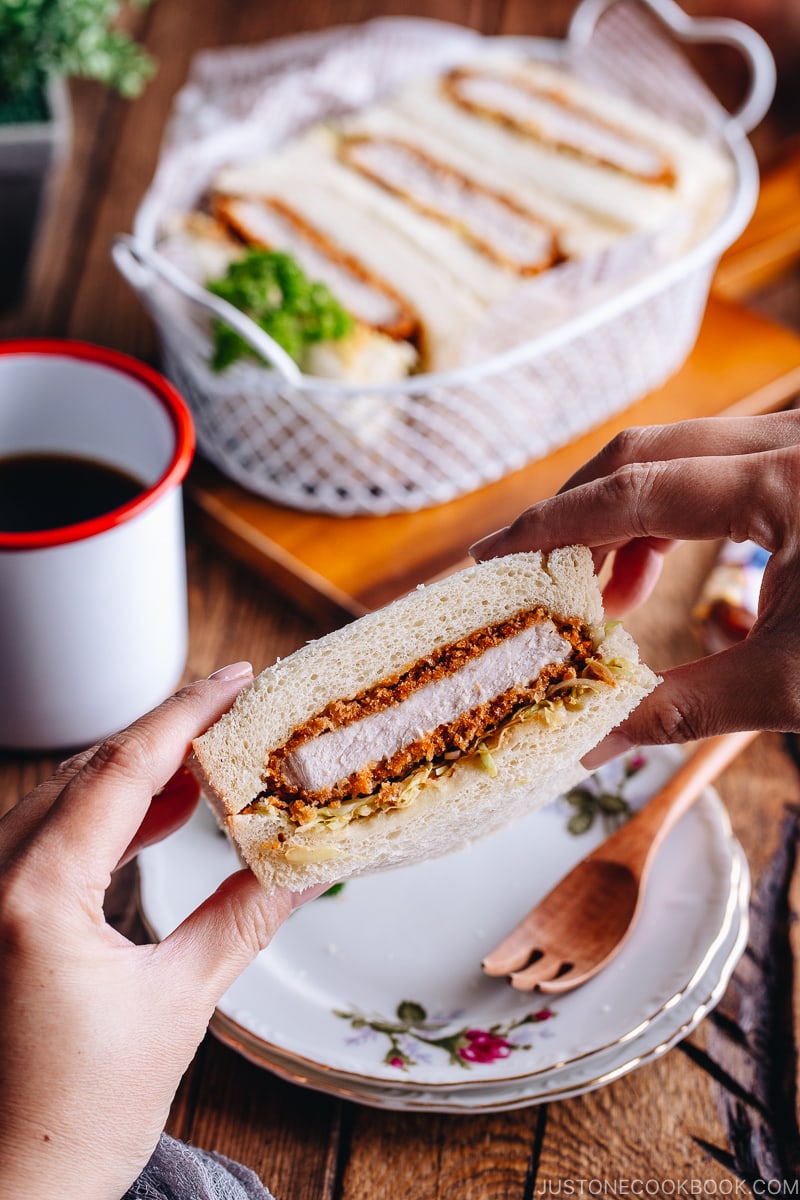 Crispy juicy pork cutlets sandwiched between soft pillowy Japanese milk bread, this Japanese Katsu Sando is a homey kind of sandwich but downright satisfying! It's my husband and son's favorite lunch choice whenever we are in Japan.
"Thank you for this new way of breading Tonkatsu and baking instead of frying in oil. It turned out great! Much healthier too." — Laurie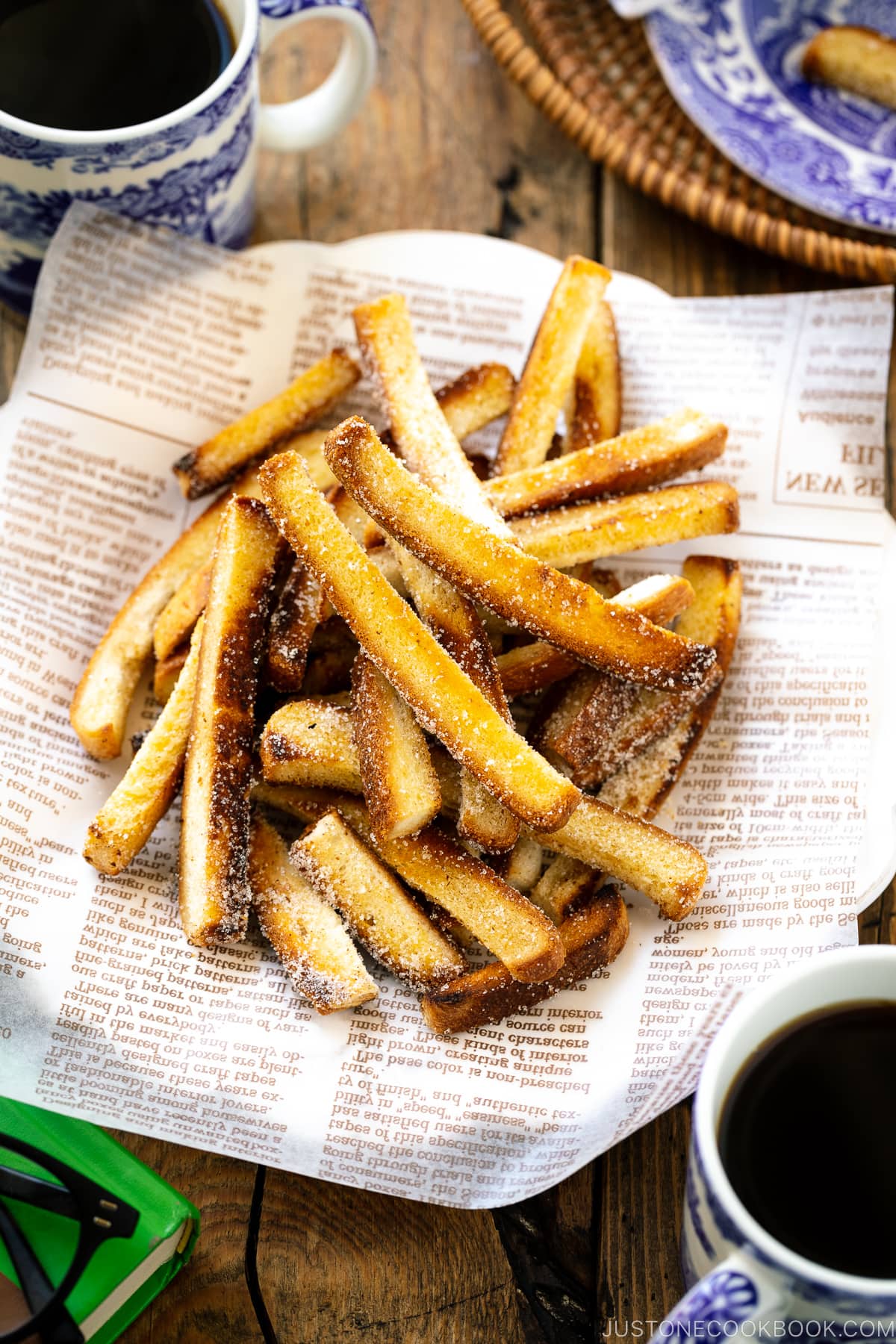 Wondering what to do with the crusts you trim off? Make these crunchy and buttery rusks of course! They are a treat to enjoy with coffee or tea.
---
Where to Buy Shokupan
Nothing beats homemade bread, but you can still buy shokupan if you don't have the time or are just not into bread making. In the US, you can typically find shokupan at Japanese grocery stores or well-stocked Asian or Korean markets. Online Asian groceries such as Weee! carries the frozen one, too.
If you live in the Bay area, look for milk bread at Japanese grocery stores like Mitsuwa, Nijiya, and Marukai, Korean grocery stores like Kukje and H Mart, and Chinese grocery stores. As for bakeries, Andersen, Clover, Sheng Kee, and Paris Baguette carry shokupan.
In LA, there is this popular Ginza Nishikawa that sells for $18 per loaf.
For those who live in countries such as Singapore, Taiwan, and Malaysia, I know that you can find Japanese milk bread from bakeries locally. I am not familiar with Australia and Europe, but with the rise of its fame, you might be able to find shokupan in some artisan bakeries.
Update: In Australia, you can find shokupan from Bread Top or Bon Bon Bakeries. (Thank you Grant for sharing!)
If you know of any good bakeries that sell shokupan locally in your area, please share them with our readers below!