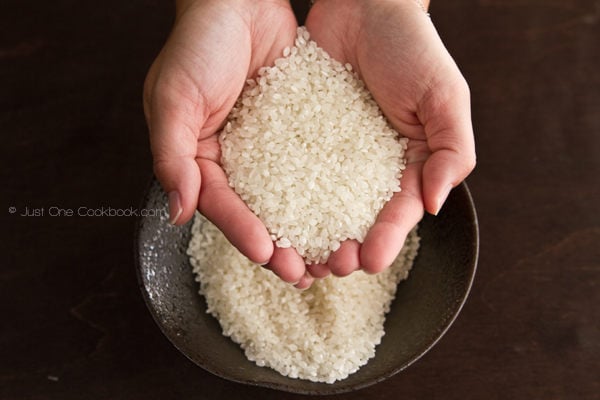 Japanese rice (or japonica) is a short-grain rice which is characterized by its unique stickiness and texture.
You might see the name "sushi rice" on some of rice packages, however that is just a product name referring Japanese style rice.  The Japanese only call rice sushi rice when we are referring to sumeshi (vinegared rice) to make sushi and we do not eat sushi rice for regular meals.
I often receive questions about which brand of rice I buy.  Since summer of 2012, we've been eating Komachi, the finest California Supreme Short Grain Rice, from Far West Rice.
You can read more about why I choose to buy this rice here.
I also buy this brand of Koshihikari from a local Japanese grocery store.
Substitution: According to wiki, Italian short grain rice, arborio rice, is considered good substitute.  The long-grain Jasmine or basmati rices will not go well with Japanese meals.  I buy California grown Koshihikari (コシヒカリ) or Tamanishiki (玉錦) at Japanese supermarket.