Japanese Ingredient Highlight: Shio koji (塩麹, 塩糀). A century-old natural seasoning used in Japanese cooking to marinate, tenderize, and enhance umami flavor of a dish. Learn more about this all-purpose seasoning.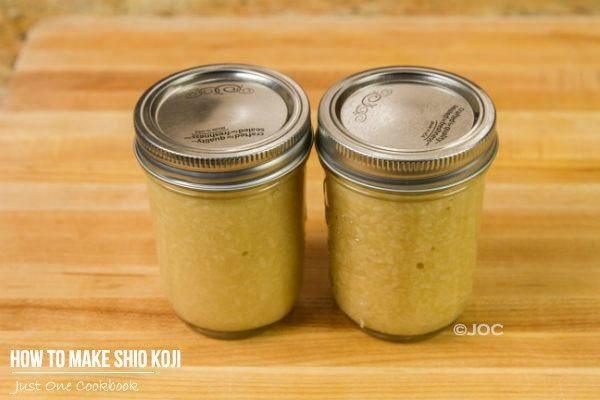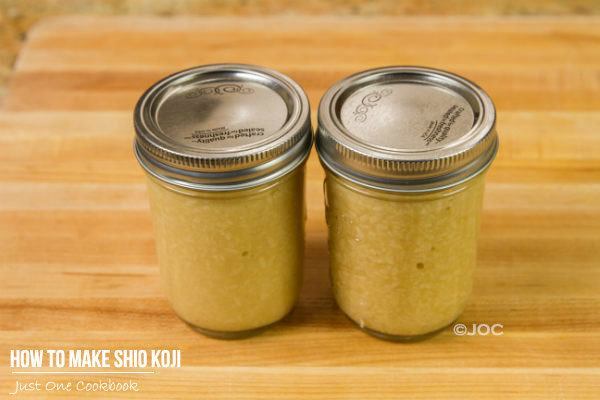 It's been several years since Shio Koji (塩麹, 塩糀) experienced a huge resurgence in popularity as a versatile seasoning in Japan. This page is about shio koji, its benefits in cooking, and how to make it at home.
What is Shio Koji?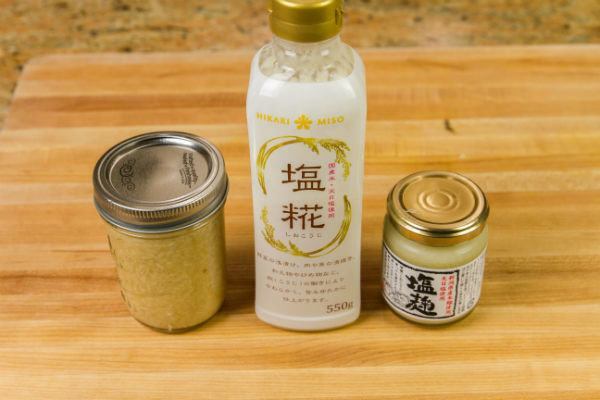 Shio koji (塩麹, 塩糀) is a natural seasoning used to marinate, tenderize, and enhance the umami, or richness (one of the five basic tastes) in foods. It's made of just a few simple ingredients: salt, water, and rice koji.
Rice koji (米こうじ, 米糀, 米麹) is steamed rice that has been treated with koji mold spores (Aspergillus oryzae, koji-kin 麹菌, or koji starter). Koji is a specific strain of mold that has been cultured over the centuries.
You may feel hesitant to eat it and wonder why we make rice moldy on purpose. But you have most likely eaten it already!
Koji has been the key ingredient in making miso, soy sauce, sake, mirin, rice vinegar, amazake, shochu, and shio koji. It's a live food that is rich in enzymes that break down starches and proteins in food into sugars and amino acids.
You can use shio koji to marinate meats, make pickles, flavor your vegetables or use it as a salt substitute. In a recipe that calls for one teaspoon of salt, you can substitute with 2 teaspoons of shio-koji. Shio-koji is really versatile and can be used in any kind of cooking (See Shio Koji recipes)!
Benefits of Shio Koji
Because it is a fermented ingredient, shio koji is known for its many health benefits, which include (source):
A natural pro-biotic seasoning
Tenderizes food
Brings out the umami and sweetness in foods
Reduces the intake of salt
Aids for digestion
Clear the skin
Anti-aging
Contains minerals, fiber, and vitamins
How to Make Shio Koji at Home
Yes, you can make shio koji at home as it only involves a few ingredients. You can check out my quick video that demonstrates the process. For a step-by-step recipe, read on in the recipe section below. I hope you have fun making Shio Koji at home and discover more ways to flavor your dishes with this amazing ingredient!
Recipes with Shio Koji
Where Can We Find Rice Koji?
Rice koji can be found in Japanese grocery stores or online. I found the following Japanese brand in a Japanese grocery store.
Resources
To read more about koji, please read here, here, here (Japanese), and here (Japanese).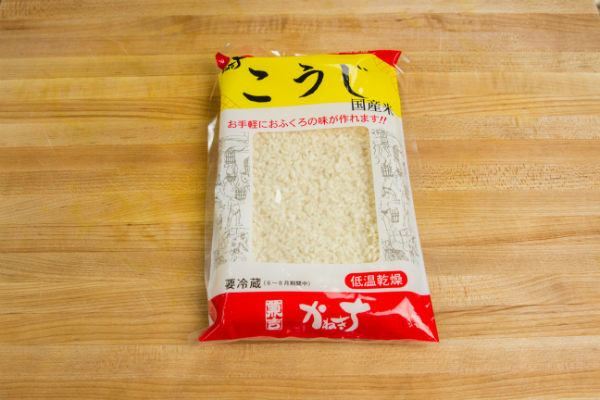 Wish to learn more about Japanese cooking? Sign up for our free newsletter to receive cooking tips & recipe updates! And stay in touch with me on Facebook, Pinterest, YouTube, and Instagram.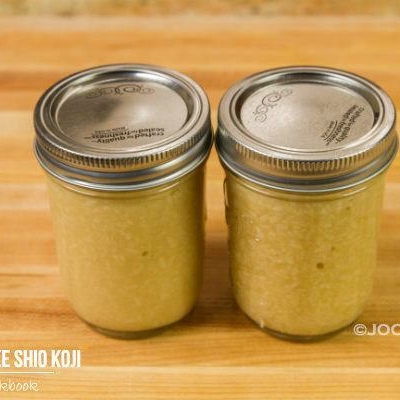 How To Make Shio Koji
Japanese Ingredient Highlight: Shio koji (塩麹, 塩糀). A century-old natural seasoning used in Japanese cooking to marinate, tenderize, and enhance umami flavor of a dish. Learn more about this all-purpose seasoning.
Video
Ingredients
200

g

rice koji (

7.05

oz)

4–5

Tbsp

sea salt

(can be 10–30% of koji quantity; do not use table salt)

1

cup

water
Japanese Ingredient Substitution:
If you want substitutes for Japanese condiments and ingredients, click
here
.
Instructions
Gather all the ingredients.

In a large bowl, break

200 g rice koji

and separate the koji grains into smaller pieces.

Rub the koji firmly in your hands to separate into individual grains.

Rub the koji until aromatic, add

4–5 Tbsp sea salt

, and mix all together.

Add

1 cup water

. If necessary, add more water if it doesn't cover the surface of the koji. Rub the koji with your hands.

Transfer to sterilized jar(s)/container with a lid. Make sure the shio koji is submerged in water; if not, add more water.

Ferment the shio koji at room temperature, open the lid and mix it once a day for 1 week during the summer and 2 weeks during the winter (as warm temperature speeds up the ripening process). Add a bit of water if the shio koji is too hard. It might taste salty at the beginning, but it will gradually become mild. Shio Koji will become thicker and begin to smell sweet from the fermentation.
To Store
Store in the refrigerator for up to 6 months.
Notes
Koji: The majority of koji you find at stores will appear lighter in color than this brand of koji that I use, which is slightly yellow. The yellow color comes from koji mold, and some are yellow and some are brown. Depending on the brand/company, they may mix different kinds of koji molds to create a more complex flavor. You see more white koji in stores as they look "prettier" (source).
Nutrition
Nutrition Facts
How To Make Shio Koji
Amount per Serving
% Daily Value*
* Percent Daily Values are based on a 2000 calorie diet.
©JustOneCookbook.com Content and photographs are copyright protected. Sharing of this recipe is both encouraged and appreciated. Copying and/or pasting full recipes to any website or social media is strictly prohibited. Please view my photo use policy
here
.