Instant Pot has been my partner in the kitchen and here are 5 reasons why I love my Instant Pot. It has made Japanese cooking faster, more convenient, and delicious!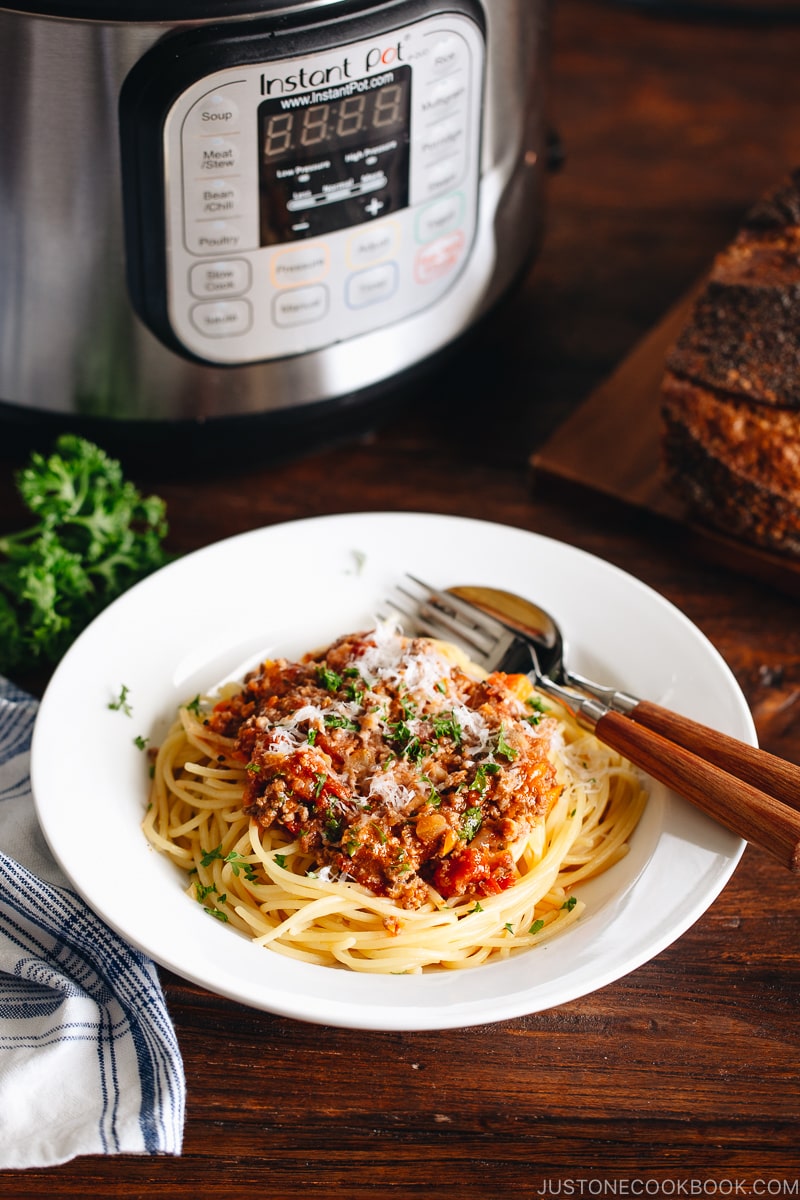 I'll be honest that I'm one to shy away from the latest kitchen craze for good reasons. When I received my Instant Pot Duo60 6 Qt for free from the company back in 2014, I had my hesitation and skepticism, especially its uses for Japanese cooking. Since I was curious enough, I gave the machine a few tests, and it turned out to exceed my expectations in so many ways. Until this day, I have to say it's one of the best kitchen appliances I've owned.
When Instant Pot asked me to partner with them again and write about the product, I was happy to do that because I naturally have a lot to talk about. I consider the Instant Pot a very empowering tool, and have recommended it to many personal friends and even gifted to some.
In case you're overseas and not aware what Instant Pot is, it's a multi-functional cooker. It does the job of an electric pressure cooker, slow cooker, rice cooker, steamer, yogurt maker, sauté/browning pan, and warming pot. Yep, it can be hard to believe! But here's the proof: The Instant Pot has been #1 of the Best Sellers in Kitchen Small Appliances on Amazon.
I have two different instant pots in my kitchen. I'll compare the following two in my next post (this will be a 3-part Instant Pot series).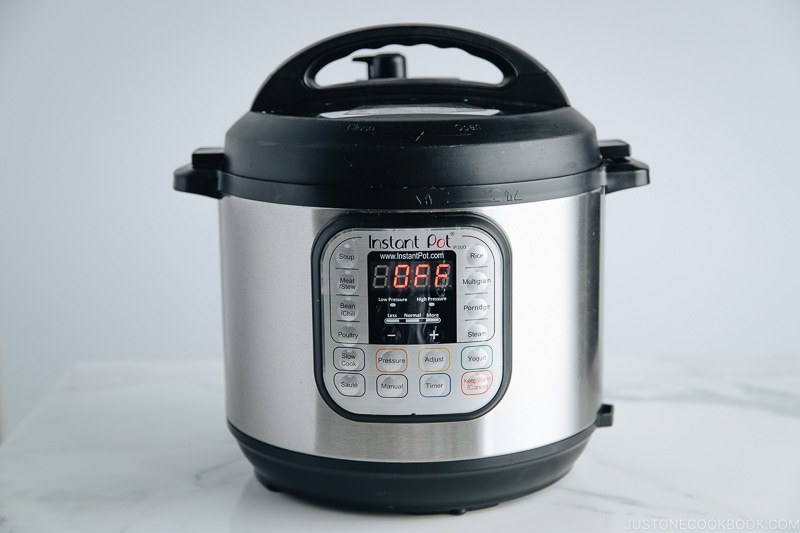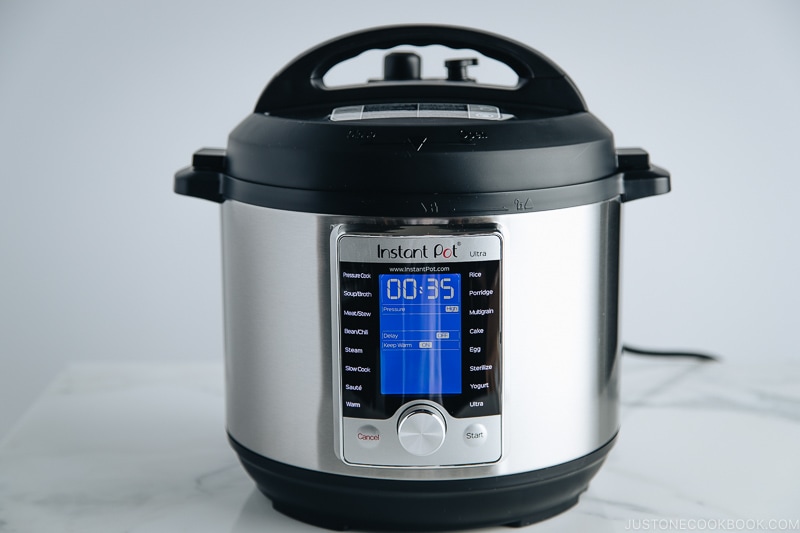 5 Reasons Why I Love My Instant Pot
If you don't own an Instant Pot yet and are interested in getting one, you probably want to know what's so great about it. Well, I'm here to share my personal experience with you.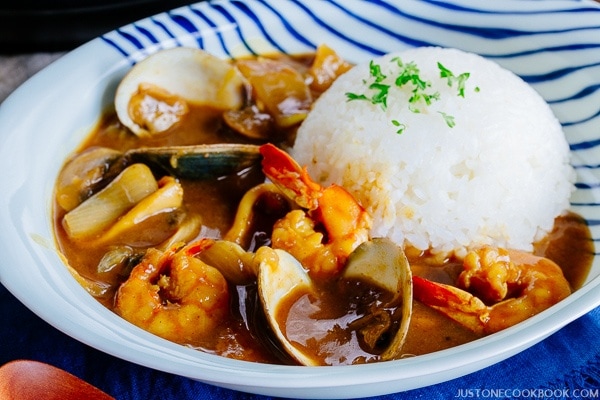 Instant Pot Japanese Seafood Curry
1. It's Reliability
The Instant Pot has proved its strengths to be a reliable tool and a trusted friend that I value in the kitchen over the years. I can't tell you how many times when the Instant Pot saved our family dinners when I was tempted to the idea of eating out. Because it can whip up a meal in such a short time without me being there, I can literally 'cook on-the-fly' and still come home for a warm meal after chauffeuring the kids around for their evening activities. It reduces my stress significantly and we get to eat healthier as a family.
Its virtue also extends to its cooking proficiency. I have no problem searing meat or vegetables properly. And when I cook a thick block of meat, I can be always assured for a super tender, fall-off-the-bone result.

2. It's Not Scary and It's Super Safe
Have you ever had any hair-raising experience with a cooktop pressure cooker? The one that hisses so loud and high pitch that sent you scurrying away from the kitchen? You're not alone. I believe it was my mother's cooktop pressure cooker that prevented me from owning one for years.
Imagine my relief when I first carried out my Instant Pot cooking! Not only the food turned out beautifully, but there was also no scary, piercing hissing sounds that give me the shivers.
Most of the time I use the "Natural Release" method (simply let the Instant Pot release pressure naturally for 15 minutes), which release the air quietly. I sometimes use the "Quick Release" method which makes some noise, but you can completely avoid the method if you prefer. Both pressure release methods are very safe.
Instant Pot has plenty of built-in safety features made possible through electronics. Sensors help the appliance self-regulate internal pressure and temperature and are designed to ensure the Instant Pot operates well within preset safety limits. I never felt worried about using the appliance. Thank you modern technology!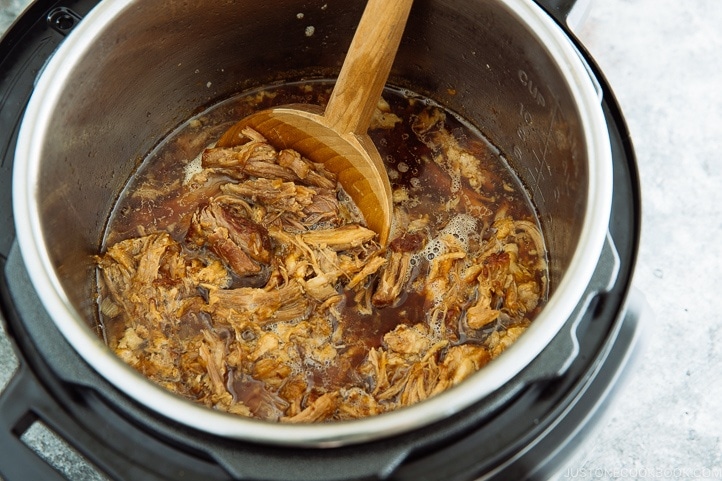 3. It's Very User-Friendly
My family can attest you that I don't know which of the 4 remote controls is for turning on a Netflix show. I am notorious for not reading instruction manuals (because I just don't like it), and I am probably the worse person to ask for help when you have technical problems.
My first impression of the Instant Pot was 'Ok, this thing has a lot of buttons.' I have to admit I was slightly intimidated. Luckily there are so many resources about the Instant Pot on the internet that I can just have a quick read to learn a new setting or function. Soon enough, I was able to figure out the workings of the machine. The more I use it, the easier it gets.
Most of the times when I use the Instant Pot, I usually cook in 2 steps: saute the food first, then pressure cook. Because of its smart technology, it's intuitive and user-friendly. Even for the non-techies like me can work out the machine very quickly!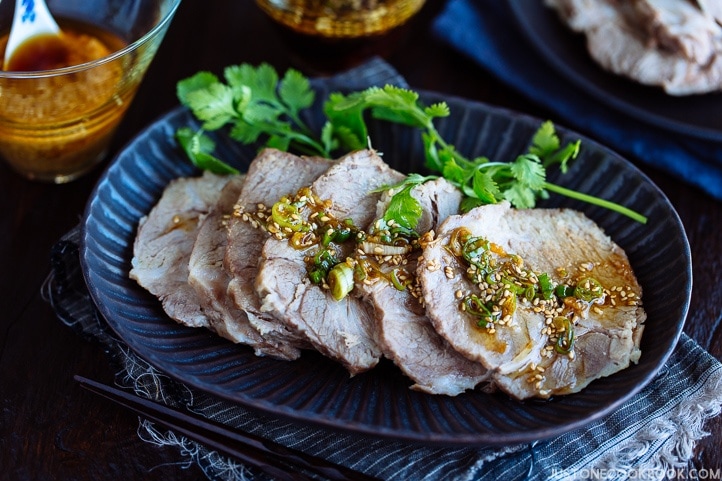 Instant Pot Steamed Pork with Garlic Soy Sauce and Ginger Miso Sauce
4. It's a Workhorse for Meal Prepping & Big Batch Cooking
The Instant Pot is a CHAMPION tool for meal prepping and freezer meals. Because you can cook everything in one pot, it saves you time, money and effort. I love making cozy one-pot meals like Japanese curry, pulled pork and stews in the Instant Pot and freeze the leftovers for the week. While I prepare a salad or other stovetop dishes for my meal prep, I can enlist the Instant Pot to do a big batch of warm dinner and speed up the entire process.
When you need to cook for a crowd for a party, the Instant Pot cannot be any more convenient. You'd be amazed at how a single appliance can cook many types of food in less than one hour. Plus, it's portable so you can bring it to your friend's house, school, dormitory, or campsite and cook away!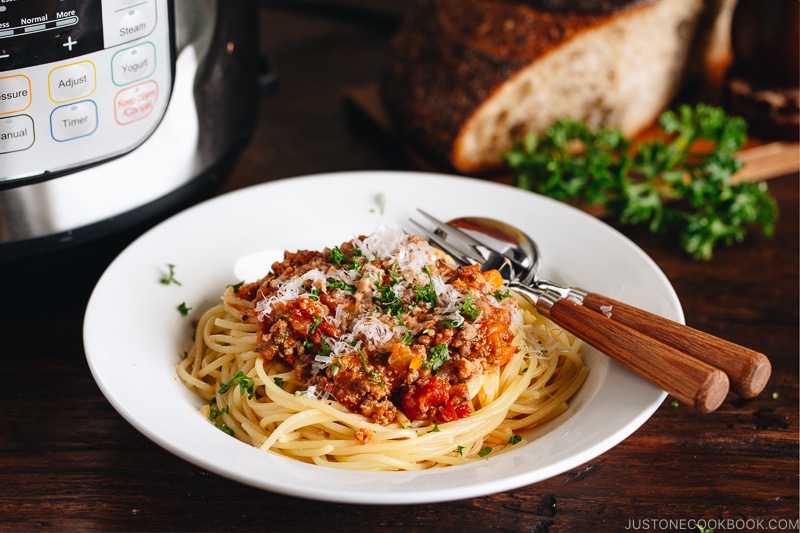 Instant Pot Spaghetti Bolognese
5. It's Easy to Clean & Low Maintenance
Most people I know want to avoid extra dishes if possible. Luckily Instant Pot is very simple and easy to clean. The inner pot goes into the dishwasher and I hand wash the lid. If I could have one wish for Instant Pot, it would be awesome if they can create a removable lid so I can also throw in the dishwasher.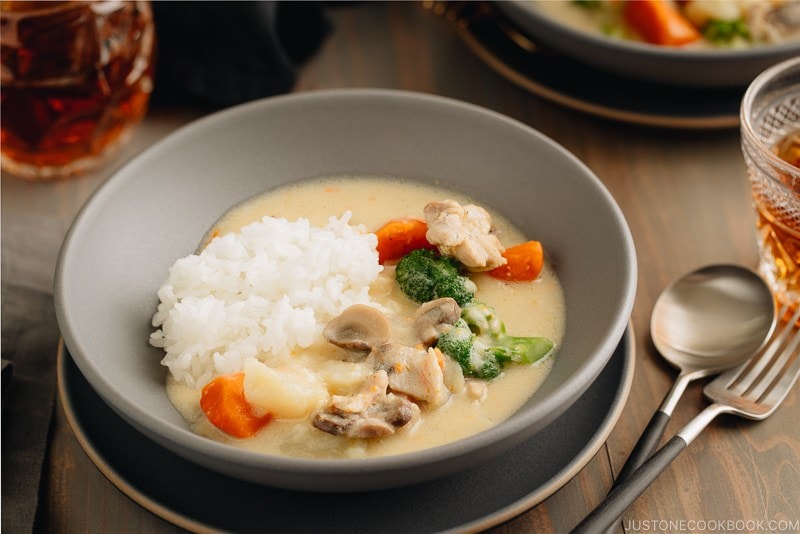 Instant Pot Japanese Cream Stew
The More I use Instant Pot, The More I Love It
Frankly speaking, I actually didn't expect to love a kitchen product like this so much. It constantly surprises me how well suited it is for Japanese cooking. Even after 5 years, I still continue to discover new ways of utilizing the appliance. The empowerment it has given me in the kitchen is the reason why I love sharing the Instant Pot with you.
Whether you've already owned one or still learning more about it, I hope this has inspired you to try out Japanese cooking with the Instant Pot!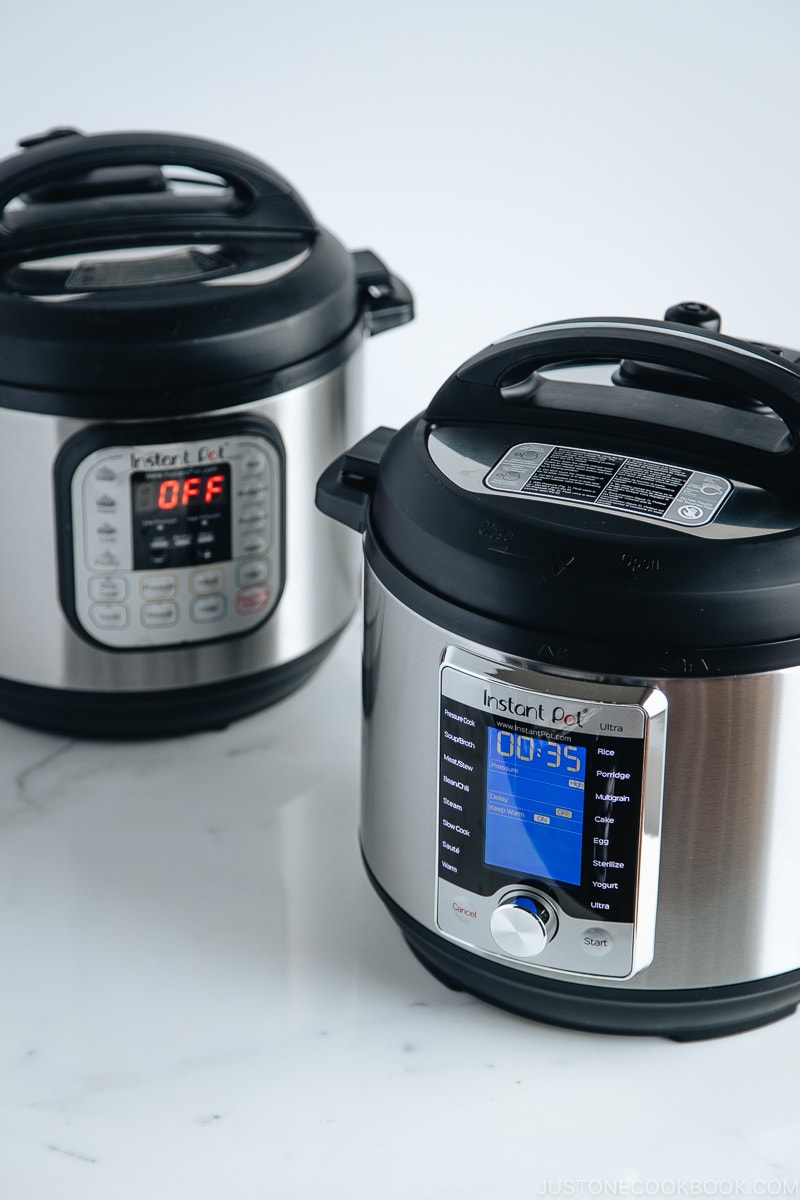 12 Basic Japanese Instant Pot Recipes
So what types of Japanese food you can make with the Instant Pot? Here are some of my favorites: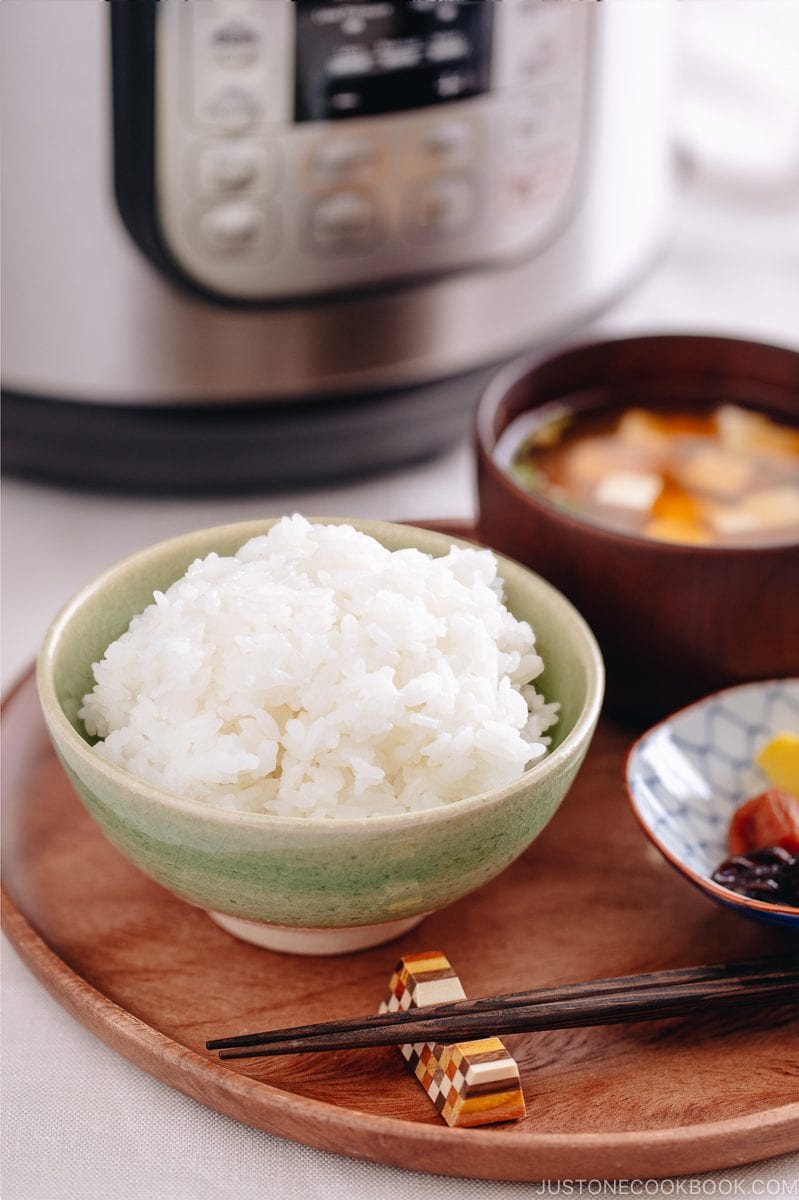 Ever tried cooking steamed rice with an Instant Pot? This post will teach you an easy, fail-proof method to make perfectly plump and shiny Japanese steamed rice in an Instant Pot, every single time!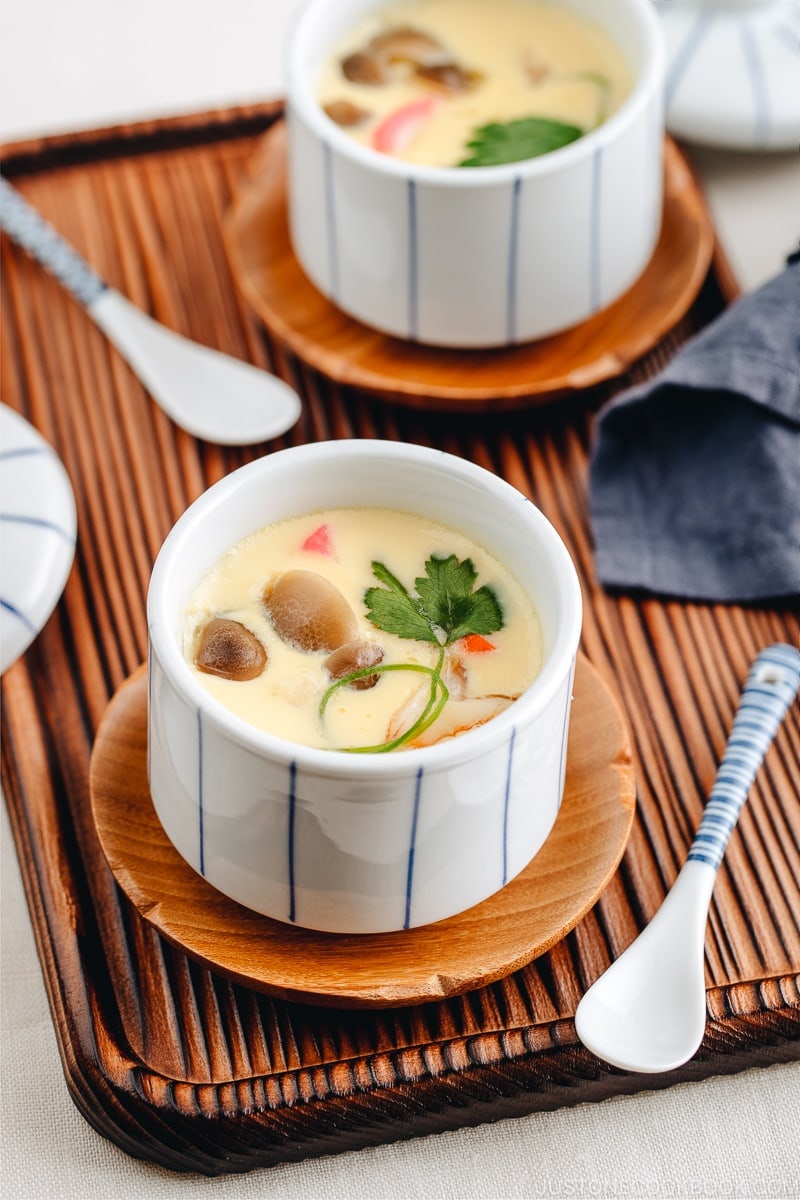 Steamed in a dashi-based sauce, this Instant Pot Chawanmushi is a savory Japanese egg custard made with seasonal ingredients. Delicate and silky smooth, it makes a perfect appetizer to start your meal!

Simmered in a savory dashi-based sauce, Nishime is a classic one-pot vegetable stew to serve in Osechi for the Japanese New Years celebration.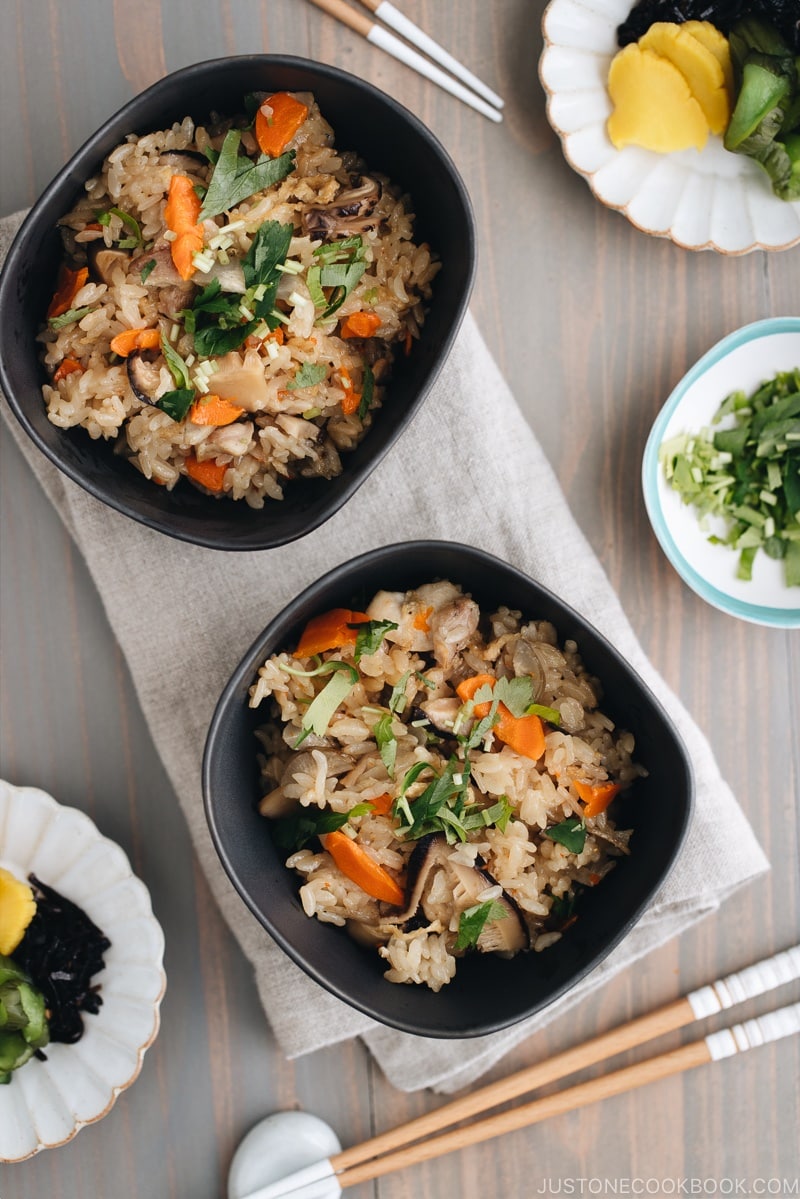 This Instant Pot Takikomi Gohan is Japanese mixed rice with chicken and vegetable pressure cooked in a savory dashi broth. It makes a delicious and quick weeknight meal!
If you love the mild and thick Japanese Curry, then you'll love this quick and easy electric pressure cooker recipe. It cooks the curry in just 15 min and tastes fabulous.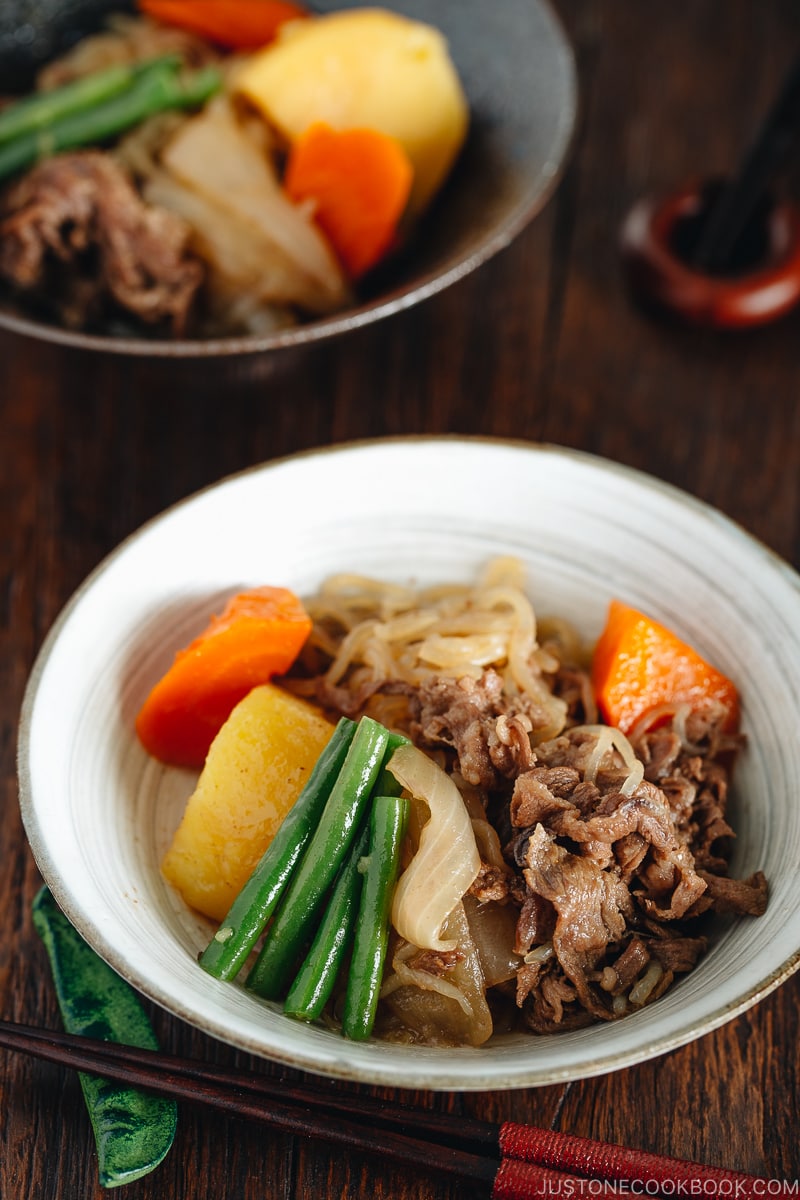 Nikujaga is a classic Japanese home cook dish, featuring sliced meat, vegetables & potatoes simmered in dashi soup. Cutting the meat into smaller chunks helps to cook all the ingredients evenly in the electric pressure cooker.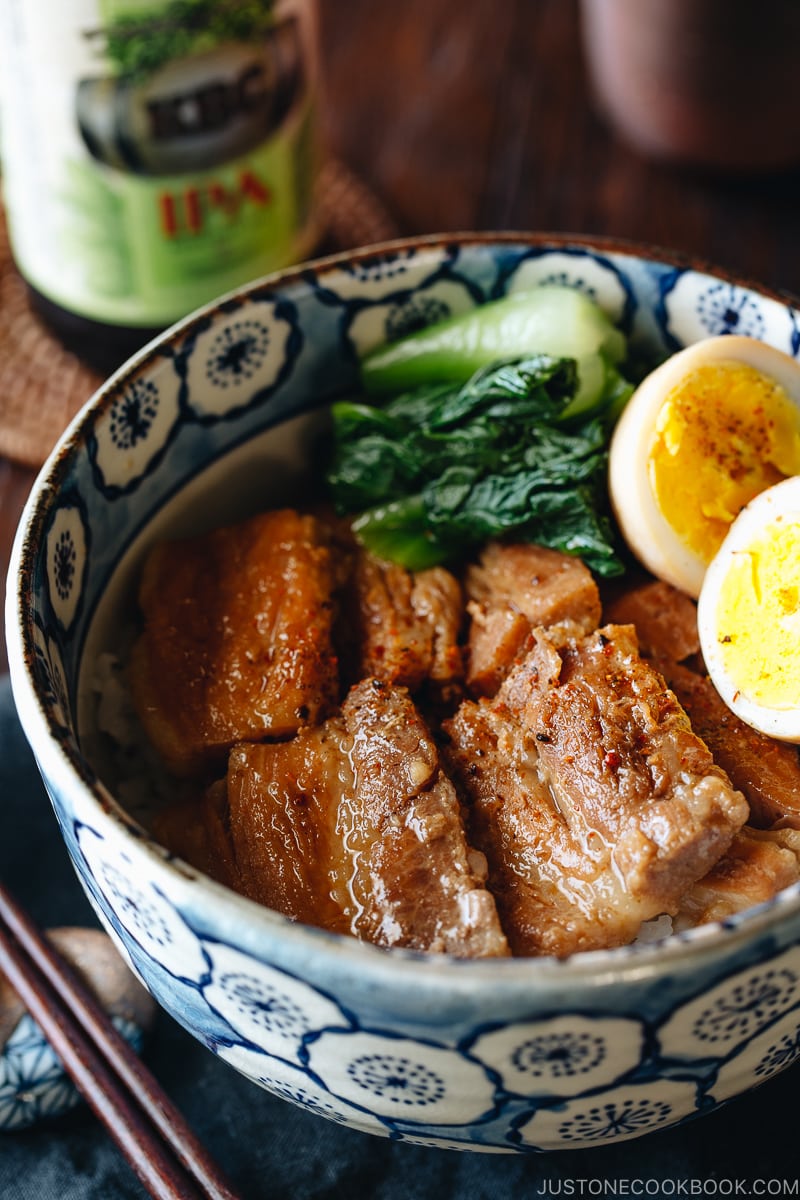 A once-a-time-consuming dish like pork belly can now be prepared in much faster time with an instant pot. The best part is you don't have to constantly monitor the cooking temperature and liquid to get the pork super tender. Enjoy the Pressure Cooker Pork Belly with a steaming bowl of rice!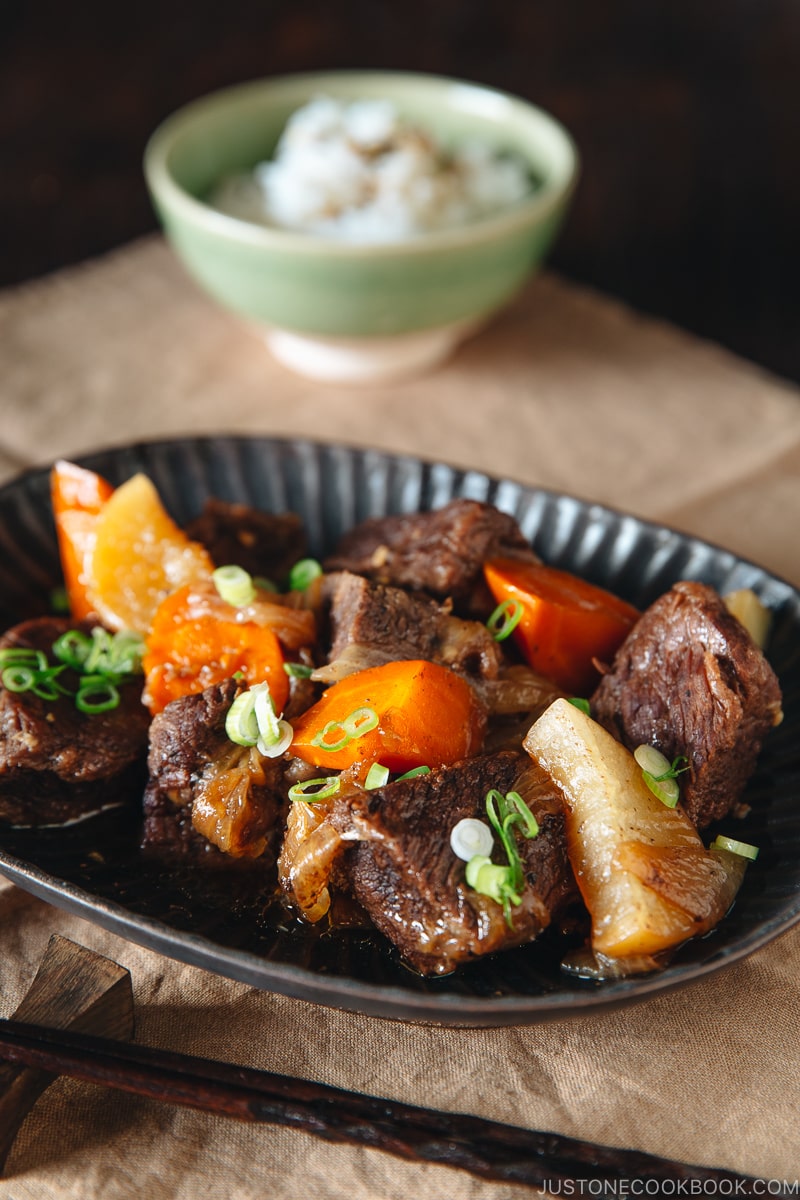 Favorite Instant Pot Recipe: Pressure Cooker Short Ribs. Boneless short ribs are cooked with daikon and carrots in a savory sauce until moist and tender. A beautiful dinner gets done in 30 mins!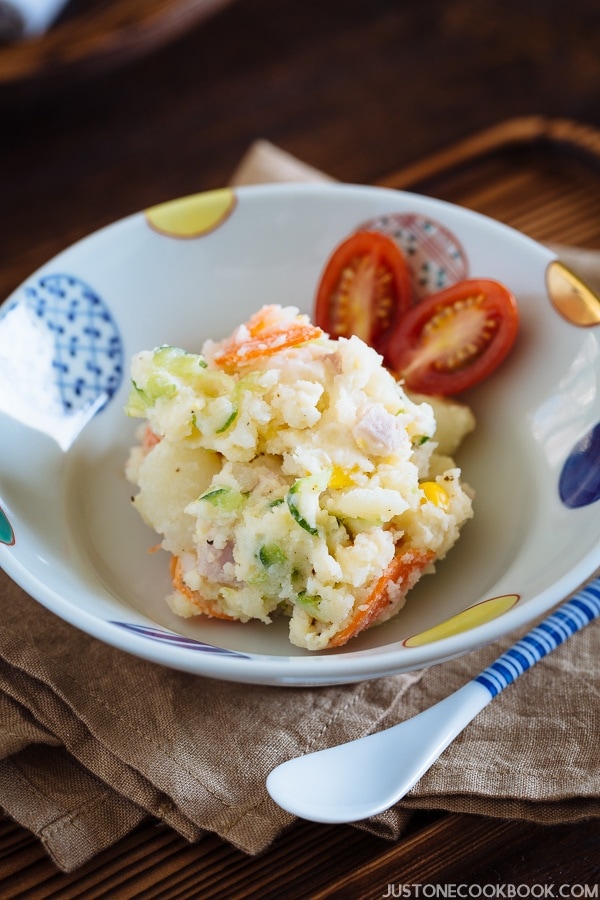 Make this creamy and smooth pressure cooker potato salad easily and quickly at home, give it a try as you'll probably love it like my family does.
This is a fancier version of Oden – Japanese fish cake stew – with a richer, heartier broth made from a combination of oxtail and dashi. Once you make this very flavorful Oxtail Oden recipe, it's hard to go back to the simple version anymore!
Anko (red bean paste) is a popular filling in many favorite Japanese sweets & desserts. All you need is azuki beans, sugar, and salt, and use the 'Bean/ Chili' function' to prepare this sweet bean paste in an instant pot.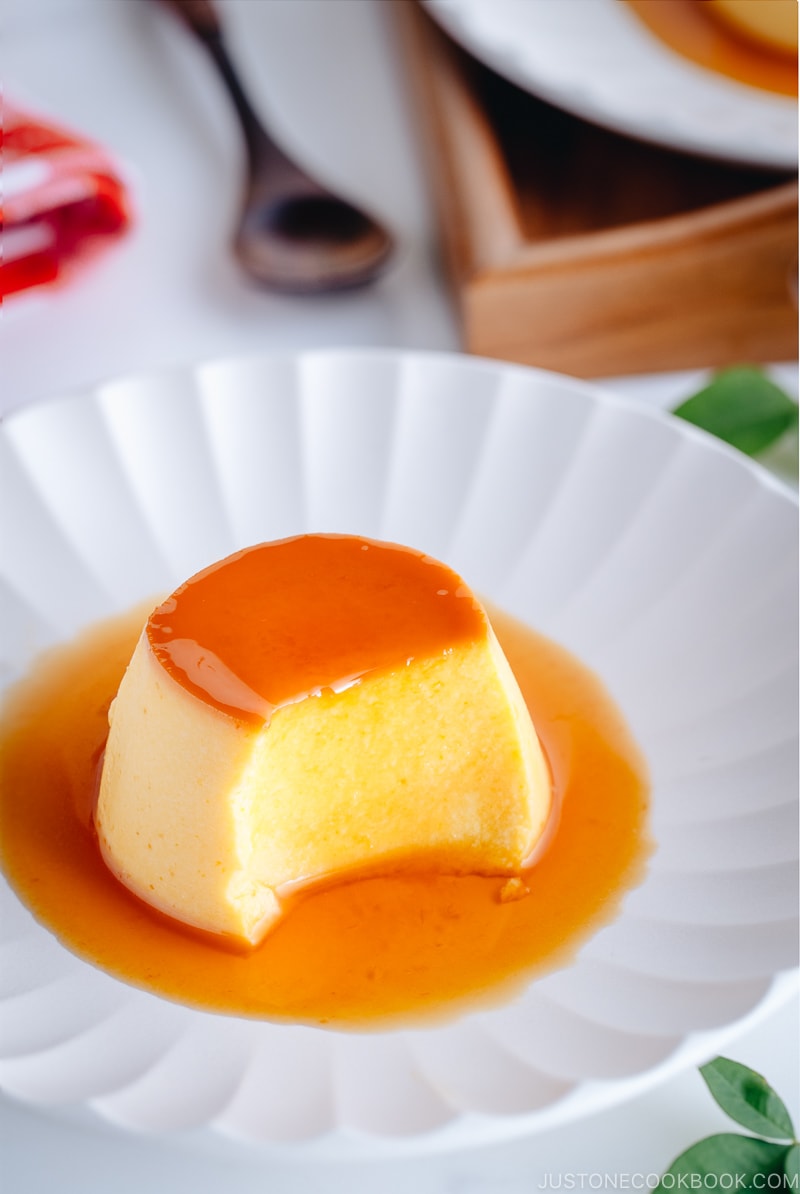 Pressure Cooked in Instant Pot, this Kabocha Flan with caramel sauce has a silky smooth texture and rich custard flavor with a hint of sweet kabocha.
---
Here are some useful Instant Pot links
Just One Cookbook x Instant Pot (3-Part Series)
I'm not here to sell the Instant Pot today, but please note that I have affiliate links in this post. Many of you have reached out and asked my opinion about the appliance, so these are my honest and unbiased views. If you're looking for an appliance that saves you time and money, I say 'Go for it!'.
I have personally sponsored to give away many Instant Pots and shared many Instant Pot recipes on Just One Cookbook. It has served 100s of our family dinners and I can't imagine my kitchen without it. I hope this post helped you with any questions you may have.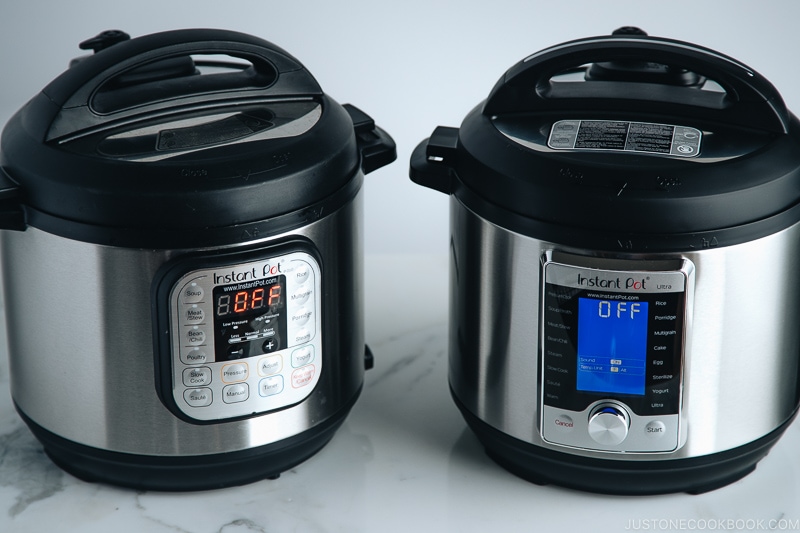 Sign up for the free Just One Cookbook newsletter delivered to your inbox! And stay in touch with me on Facebook, Pinterest, YouTube, and Instagram for all the latest updates.