Jump To Recipe
For a light & refreshing healthy side dish, try this Daikon and Cucumber Salad with Shio Koji. A natural seasoning made with malted rice, salt & water, shio koji enhances the umami flavor of this simple salad.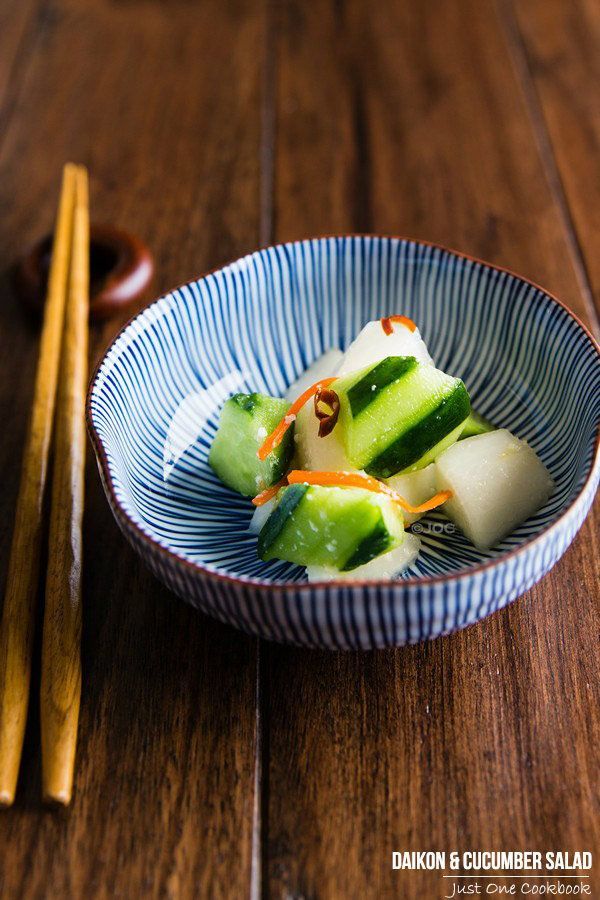 To continue with light and healthy recipe theme for the new year, I want to share this Daikon and Cucumber Salad recipe today.  This refreshing and crunchy salad is perfect for cleansing your palate between dishes.
Again, the magic condiment I've used today is Shio Koji (塩麴), which brings out nice umami flavor from the ingredients.
To get the Daikon & Cucumber Salad with Shio Koji recipe, click here over at Hikari Miso's website.
Note: If you cannot find shio koji, use 2 tsp. sea salt instead.
Hikari Miso products are available in Japanese grocery stores and Amazon.
Disclosure: This post is sponsored by Hikari Miso.  To read more about my partnership with Hikari Miso, click click here.
If you want to make Homemade Shio Koji, watch this short video below.  For the step-by-step recipe, click here. Thank you for reading my blog, and I hope you will try to experiment cooking with shio koji!
Watch How to Make Shio Koji 塩麴・塩糀の作り方