Just One Cookbook celebrates the 9th year blog anniversary with a big worldwide giveaway! Win attractive prizes, including Kitchen Aid 6 Qt mixer, premium Japanese Kikuichi knife, Instant Pot, Just One Cookbook tote bag and Thermapen.
January 1, 2020, was Just One Cookbook's 9th year blog anniversary. One more year to a decade! Mr. JOC and I took some time to reflect the past 9 years, and we both agree that we couldn't get this far without your support. This amazing community exists because you've made it happened. Thank you.
We also want to mention that JOC is heavily supported by a wonderful team of five. They are uniquely talented with what they do, and we want to give a huge shoutout to them. They all work very hard to run this space.
Earlier this month, we brainstormed new ways to deliver content and to bring you the best work we possibly can, while still maintaining the quality to which I hold us accountable. With you by our side, we look forward to bringing more creative and great content for the future.
I wish I could make my favorite Pear & Almond Tart and share it with you. But since you're all over the world, we decided to host a big worldwide giveaway to celebrate this moment with you.

JOC's 9th Year Blog Anniversary – Worldwide Giveaway (5 Winners) 
We'll be selecting 5 readers from the giveaway entries. Each winner will receive:
If the winner lives outside of the US, you'd receive cash in place of the gift except for the knife. Please understand that we wish we could ship all the gifts worldwide, but it would be logistically challenging.
This is the workhorse for making the most delicious Japanese cheesecake, mochi, strawberry shortcake, melon pan and more.
The Second Winner – 9.5-inch Kikuichi Nickel Warikomi Damascus Knife ($330)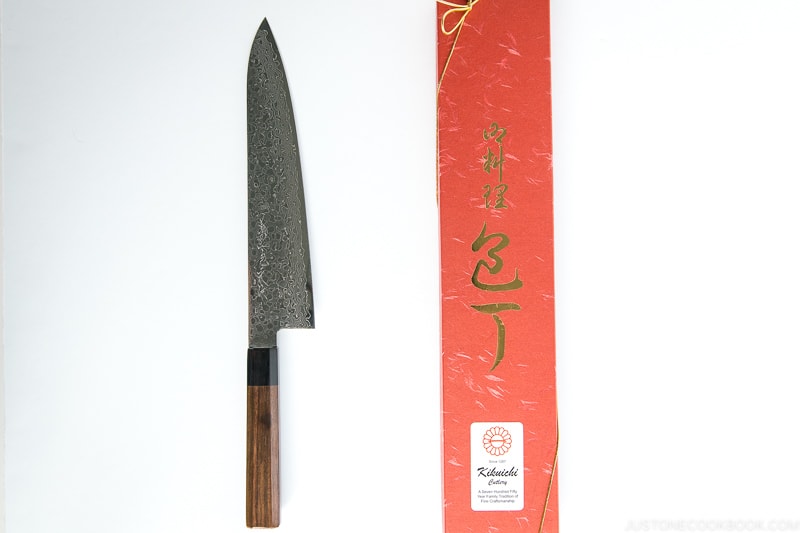 This is my favorite knife for everyday cooking. It is part of the Nickel Warikomi Damascus series from Kikuichi. The pattern you see on there is the 45 layer Damascus blade (AUS10 edge). The gorgeous handlebar is a rosewood handle and ebony ferrule. I fell in love with this knife at the shop and still love it the same today.
This cast-iron heavy bottom pot is made for life. Not only it's a beautiful handmade piece, it truly delivers exceptional cooking performance. Every cook needs one in the kitchen! I use mine to make a lot of our family's favorite dinner which includes pork roast, teriyaki wings, braised herb chicken and more.
I've talked enough about why I love Instant Pot and how I use it for Japanese cooking. So I want you to have the same experience in using an Instant Pot. With this magical multicooker that helps speed up time, I hope you'll find yourself cooking more healthy meals at home.
The Fifth Winner – Thermapen® Mk4 ($99) or cash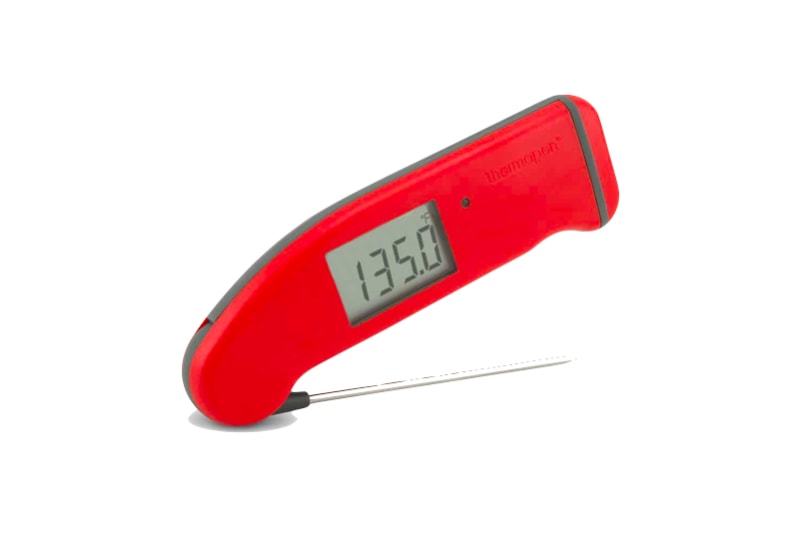 Read the reviews. You'll learn why this thermometer is an essential tool to improve home cooking. If you're in the kitchen with me testing recipes, you'd notice that I always have it nearby my side. It ensures accuracy and perfect results.
Full Disclosure: All the gifts are sponsored by yours truly (Just One Cookbook).

3 Important Giveaway Guidelines (Please Read):
Subscribe to my newsletter. Make sure the

email you enter matches your subscription email

to be qualified.
Only 1 entry, please. We will disqualify multiple entries.
Winner(s) who live outside of the US will get equal value in cash via Paypal except for the knife. US residents can choose either prize or cash except for the knife.
The giveaway contest is open to everyone worldwide and closes on Friday, February 14, at 12 p.m. PST. Winners are randomly selected via the Pick Giveaway Winner plugin.
How to Enter:
Please include the following 3 answers in one comment box on this post below.
Where are you from?
How did you find JOC?
Tell us what you'd like to see more of on Just One Cookbook in 2020. Examples: Japan travel tips? Baking recipes? Any feedback is truly appreciated (we will take notes to improve JOC!).
NOTE: Due to our comment filter, your entry may not go through immediately. Please know that it will be shown once we approve of your message. Thank you for your patience.
Good luck!
*****
Thank you for your great support and for participating in this giveaway! The winners are…
1st Winner: Sabrina Cham
2nd Winner:  Maren Evans
3rd Winner: Vicki Moriguchi
4th Winner: Martini
5th Winner: Dorothy Mack
Congratulations! We'll contact you shortly.