Kiri Mochi is a dried and precut Japanese rice cake mainly consumed during the Japanese New Year. Affordable and shelf-stable, this wonderful snack is the next best thing to the fresh kind.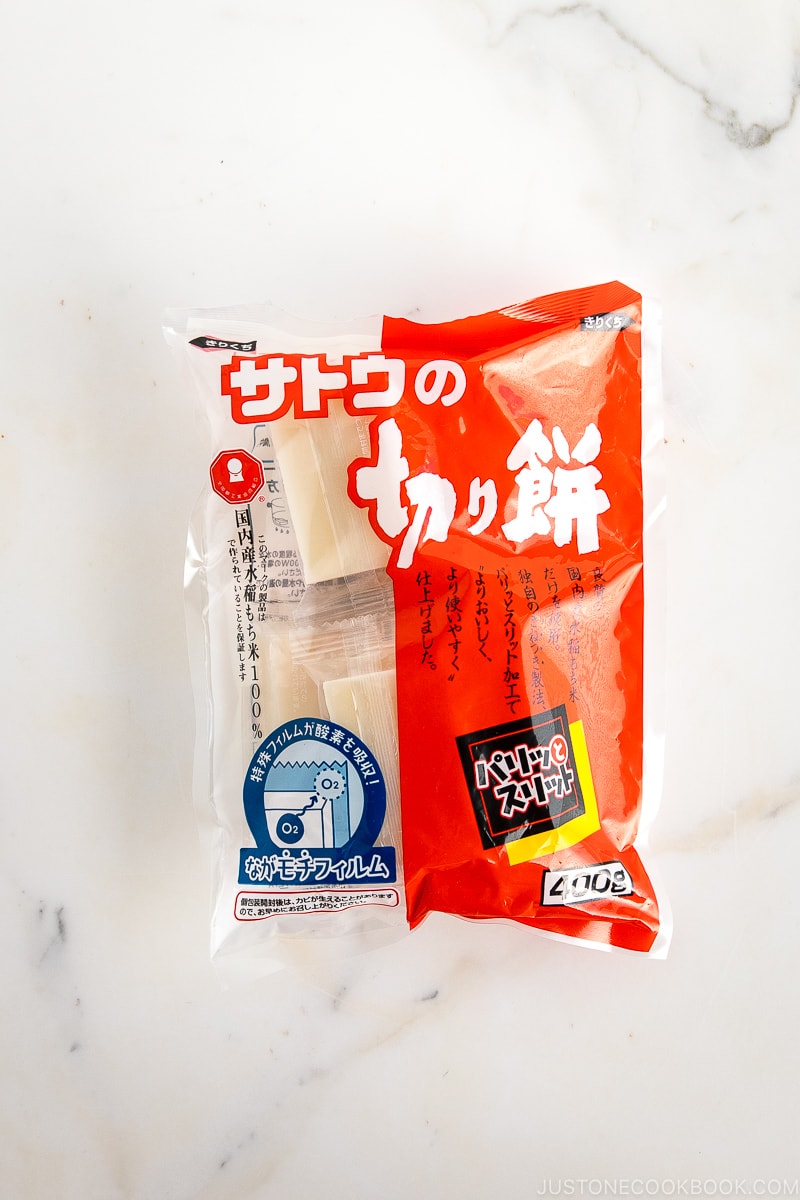 Kiri mochi (切り餅) refers to dried and packaged mochi. It's available in convenient individual packages. Drying it makes it shelf stable for many months, which makes it a popular pantry food. It's made the same way as regular mochi: by pounding cooked glutinous rice into a stretchy paste.
Mochi (餅) are Japanese rice cakes consisting of mochigome (もち米), short-grain japonica glutinous rice. It's also an ingredient in Japanese cuisine and in Wagashi, traditional Japanese desserts such as daifuku, sweet red bean soup called zenzai, and modern interpretations such as mochi ice cream.
What Is Kiri Mochi
Kiri Mochi (切り餅), literally "cut mochi," refers to dried and cut mochi.
Nowadays, most mochi is produced industrially. While mochi-pounding festivals occur during the New Year and events throughout the year, most Japanese people buy them at the store. Kiri mochi is convenient as it's available year-round, shelf-stable, and eaten in sweet and savory options.
Regional Differences
There are two shapes: square and round. There are no flavor or ingredient differences as it's a regional preference. Square mochi is eaten in central Japan (Nagoya area) up to northern Japan. Round mochi is preferred from the Kyoto/Osaka region to southern Japan.
What Does It Taste
It tastes similar to regular mochi with a chewy texture. While it lacks the freshness of homemade, it has various culinary uses.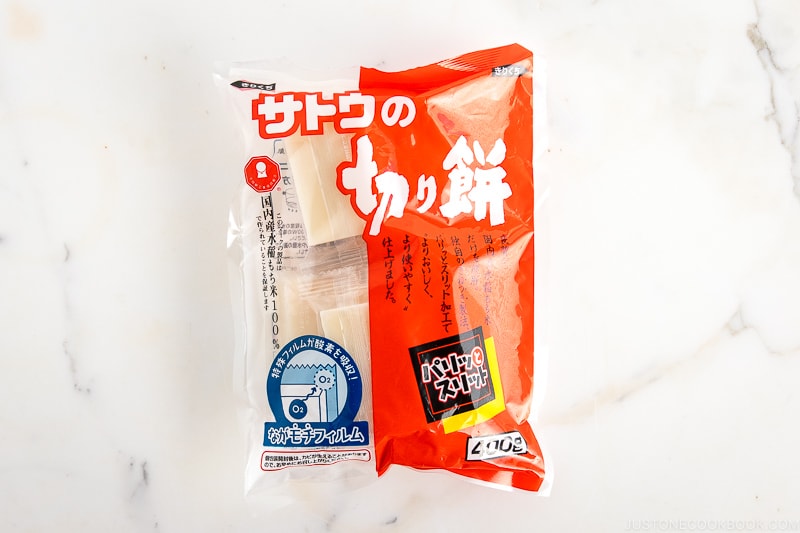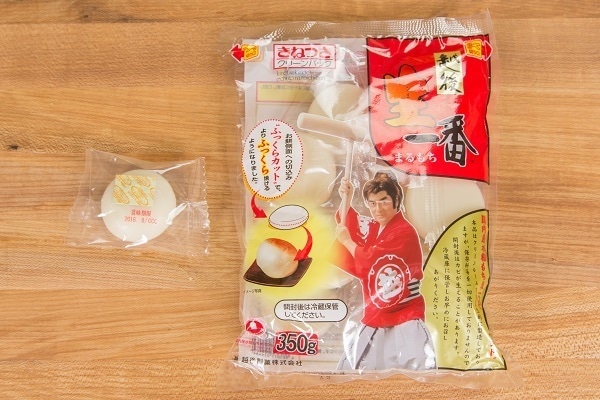 How To Use
Making mochi from glutinous rice takes time and effort. Most opt to buy kiri mochi at the supermarket, which is much more convenient.
To eat it, grill it in the toaster oven, microwave it, cook on a dry frying pan or add it directly to hot soup. It can be very sticky once cooked, so use wet chopsticks to pick it up.
You can eat it in savory and sweet dishes. For savory dishes, it's a topping for Ozoni, hot udon noodle soup, and Okonomiyaki. You can also eat it with nori seaweed for isobeyaki, soy sauce, grated daikon, and natto.
For sweet dishes, you can eat with anko red bean paste, kinako, black sesame seeds, and pounded sweetened edamame. Some desserts include Mochi Ice Cream, Zenzai (Oshiruko), and Strawberry Daifuku.
Where To Buy
Find it at Japanese and Asian grocery stores and health food stores. You can find it year-round in the dried food aisle. Most are imported from Japan and in individual packages.
It's also available online at Amazon and other online retail sites.
Recipes Using Kiri Mochi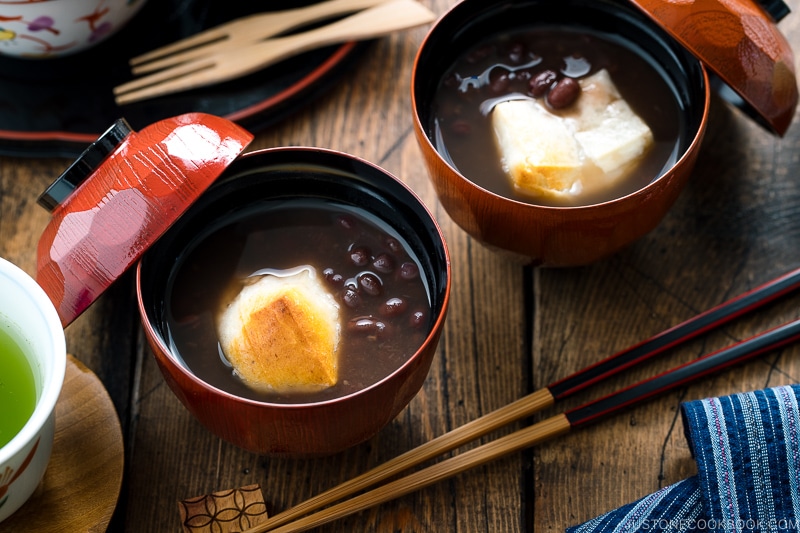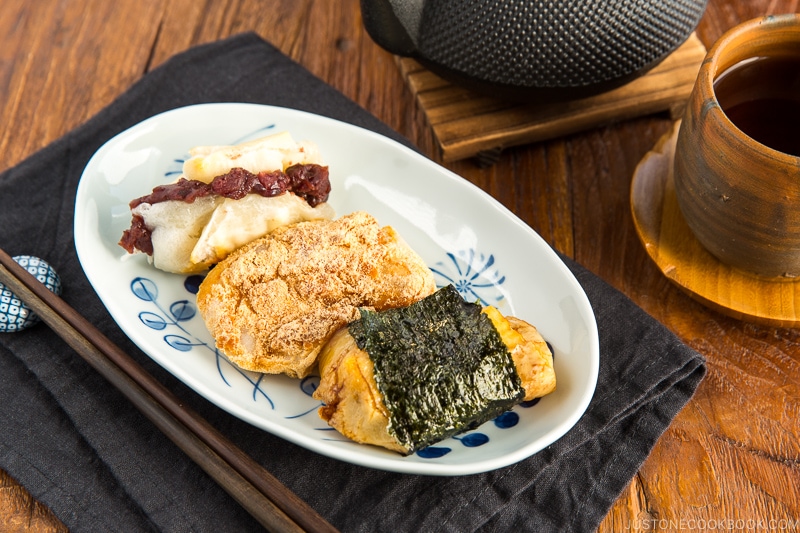 How To Store
Store in a dark place with low humidity, like a pantry. It has a shelf life of several months as it's vacuumed packed, or packed with a deoxidizer.
Substitutions
Many countries across Asia also eat rice cakes, but the ingredients and culinary use differ by culture. Therefore there is no good substitution.
Warning
Kiri mochi, and mochi in general, can be a choking hazard, especially for the elderly and young children. If you're concerned, cut it into small pieces and chew slowly and well.
---
Wish to learn more about Japanese cooking? Sign up for our free newsletter to receive cooking tips & recipe updates! And stay in touch with me on Facebook, Pinterest, YouTube, and Instagram.