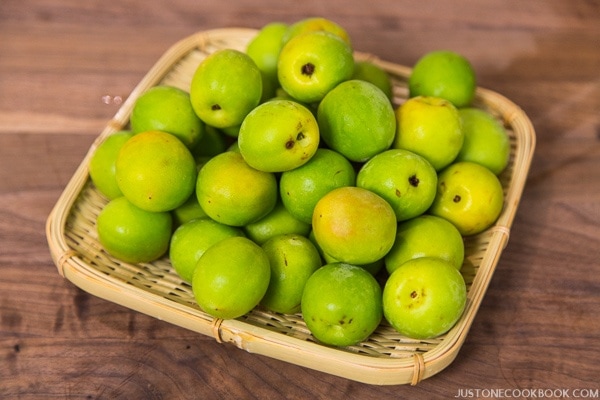 These green plums are used to make Plum Wine.  Both Japanese and Korean grocer stores sell these plums from mid May to early June.
If you live in the Bay Area, you can contact John (415-297-1558 or sudachi.lover @ gmail. com) at Indian Valley Organic Farm to reserve your ume now for $6-8 per pound (up to 15 lbs and quantities above 15 lbs would be at a wholesale price (TBA)).  The pickup location will be in San Rafael.  The harvest date fluctuates, but he anticipates a harvest date in early to mid May.
These raw green plums are not edible as they are too tart and bitter (also if you too many of it, it is said to have stomachache).  We only take the extract of the fruits by fermenting with lots of sugar or salt.