From iconic red king crab to rich-tasting miso ramen and dreamy Yubari melon soft-serve, exploring Hokkaido through your tastebuds is a journey in itself. Don't miss our Hokkaido food guide where we highlight the absolute must-try foods in this food capital of Japan!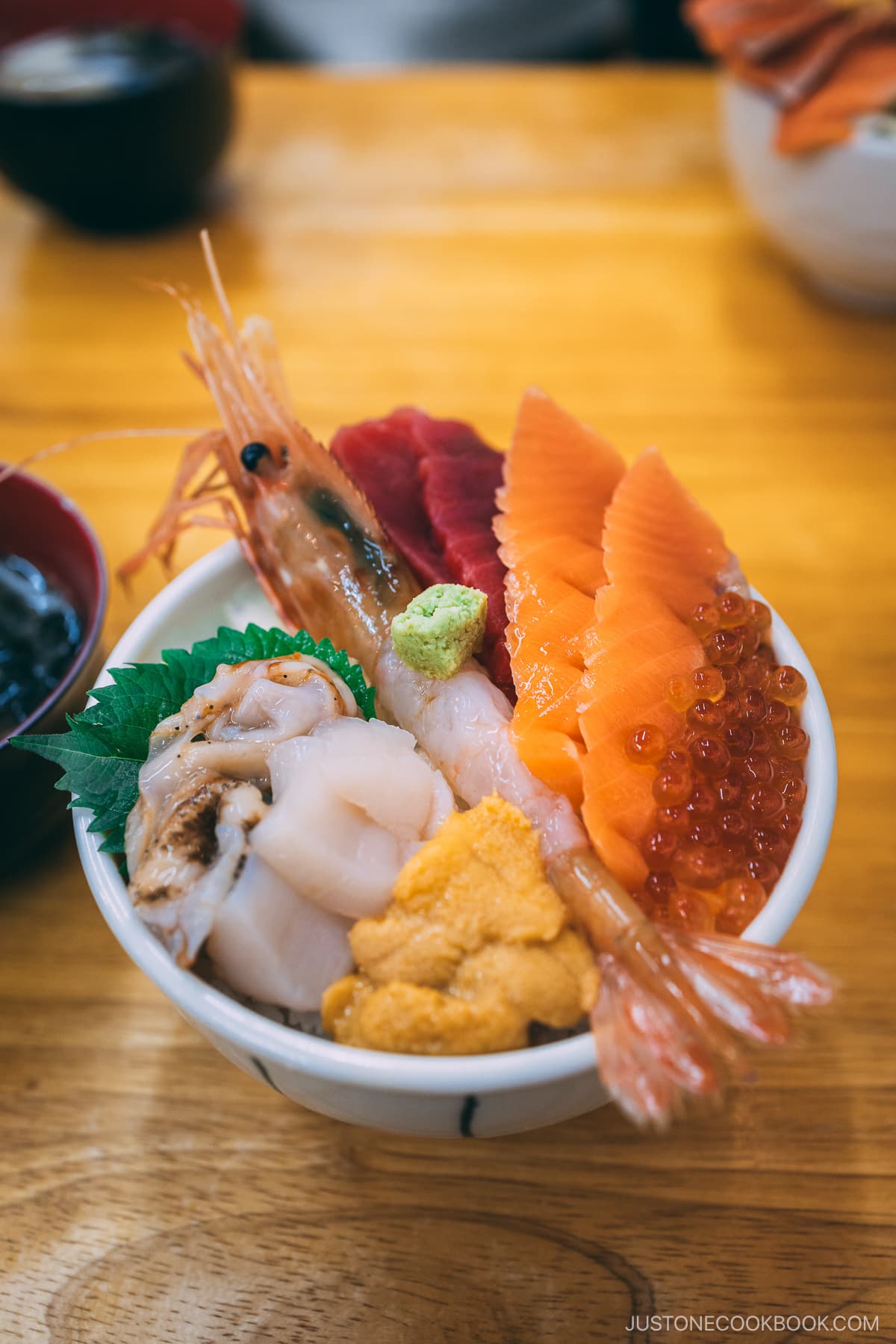 Surrounded by snow-capped mountains and mineral-rich sea waters, the stunning island of Hokkaido tops the northern end of Japan. Beyond its breathtaking topography, Hokkaido is also rightly famed for some of Japan's freshest seafood and dairy. The fertile land and a long history of farming are attributed to the abundant fresh vegetables and produce that contribute to its exciting gastronomical scene.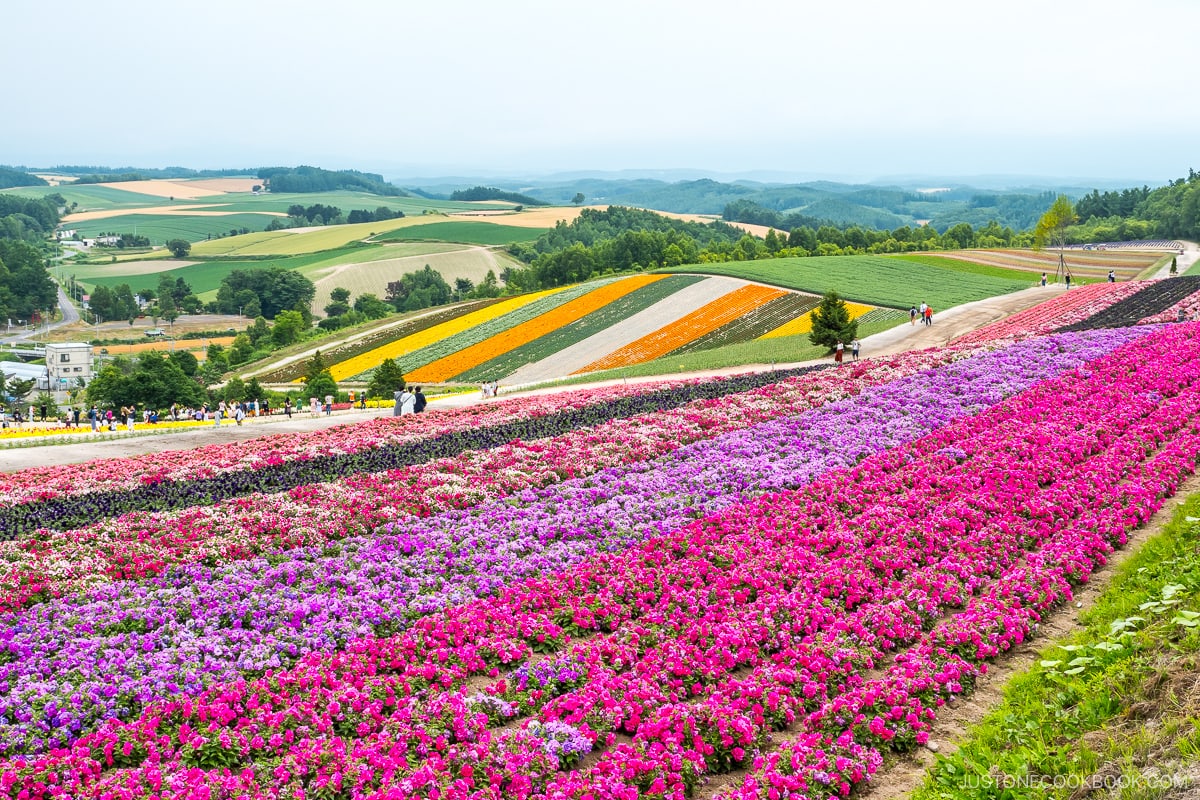 If you've ever visited Hokkaido, you would agree that there is just so much to eat and explore. Today, we're going to show you some of the best local specialties to enjoy—a highlight of what not to miss when you visit the Japanese island of food paradise!
Here are 12 must-try foods in Hokkaido. Are you ready to work up an appetite?
1. Sushi & Sashimi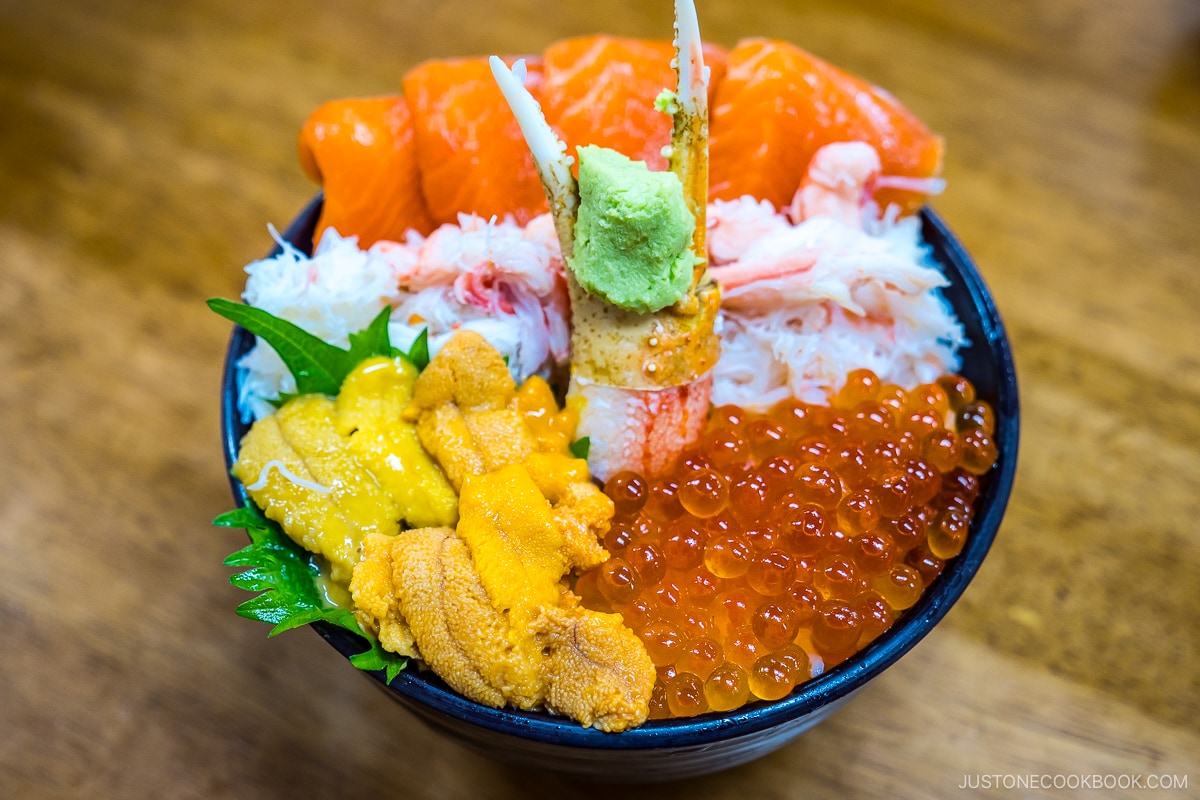 Sushi and sashimi are ubiquitous throughout Japan, but the quality of fresh seafood in Hokkaido far surpasses itself. There are plenty of high-end sushi restaurants to cater to sushi connoisseurs visiting from near and far. If you're on a budget, a casual sushi joint is just as good as the fancy establishments. Who could resist an amazing spread of sashimi appetizers at the price of $15? You won't be disappointed with the freshness and craftsmanship either way.
But why is Hokkaido's seafood held in such high regard? To begin with, this northern prefecture is surrounded by the bountiful waters of the Sea of Japan, the Pacific Ocean, and the Okhotsk Sea, granting it access to a variety of seafood. Furthermore, the combination of a cool climate and nutrient-rich waters contributes to its succulent seafood with rich, irresistible flavors.
Kaisendon or sashimi rice bowl is a favorite option to sample sashimi. You get thick slices of sashimi such as salmon, tuna, and scallops, often topped with ikura (salmon roe) and garnishes, all served on top of a bowl of steamed rice. We highly recommend heading to the fish markets to get your fill of kaisendon.
2. Hokkaido Crab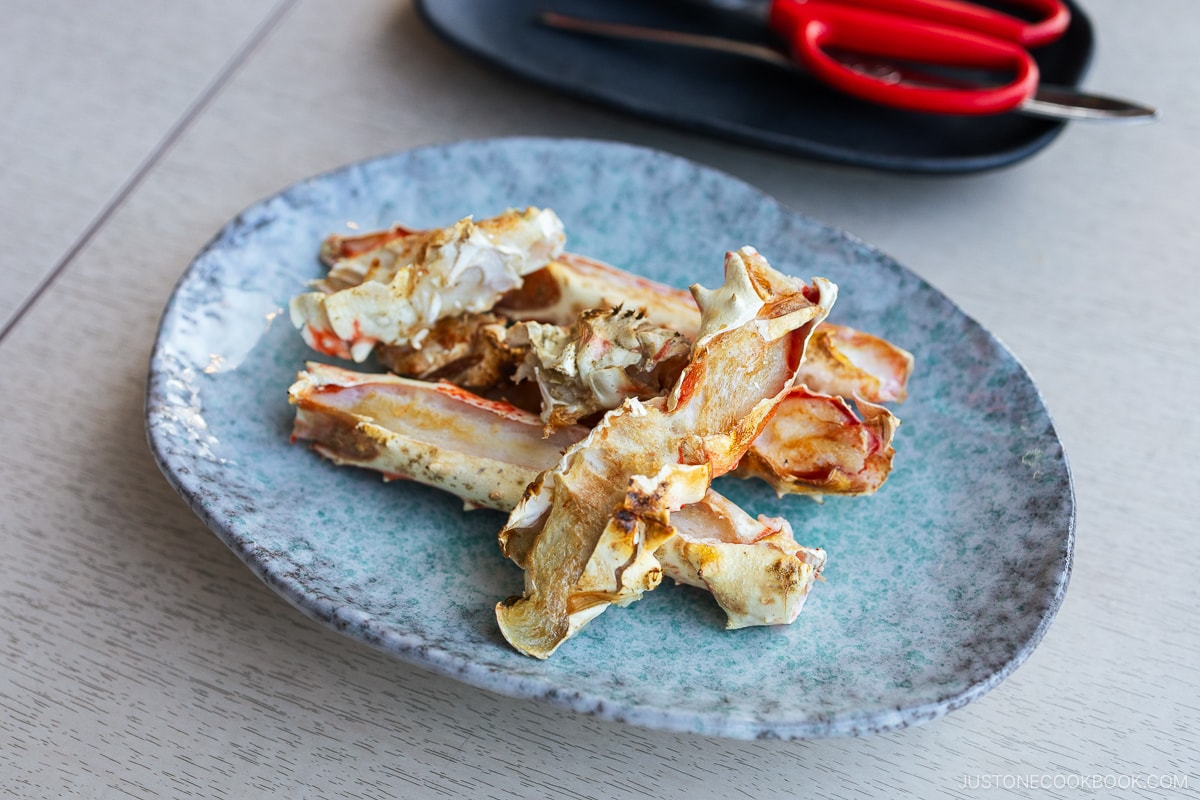 Speaking of exceptional seafood, that brings us to Hokkaido's most prized ocean commodity—crabs.
The most iconic is the red king crab, with its spiky shell and thick, long legs. They are in season between January to May and again from September to October. You can find them at various locations across Hokkaido, including the Hakodate Morning Market and Nijo Market in Sapporo. However, the number one catching spot is in the northernmost city of Wakkanai! The crab meat is exceptionally succulent and tender, making it an out-of-this-world culinary experience.
You can also find Hokkaido's red snow crab between April and June, which are commonly fished around Rishiri Rebun and the Sea of Japan.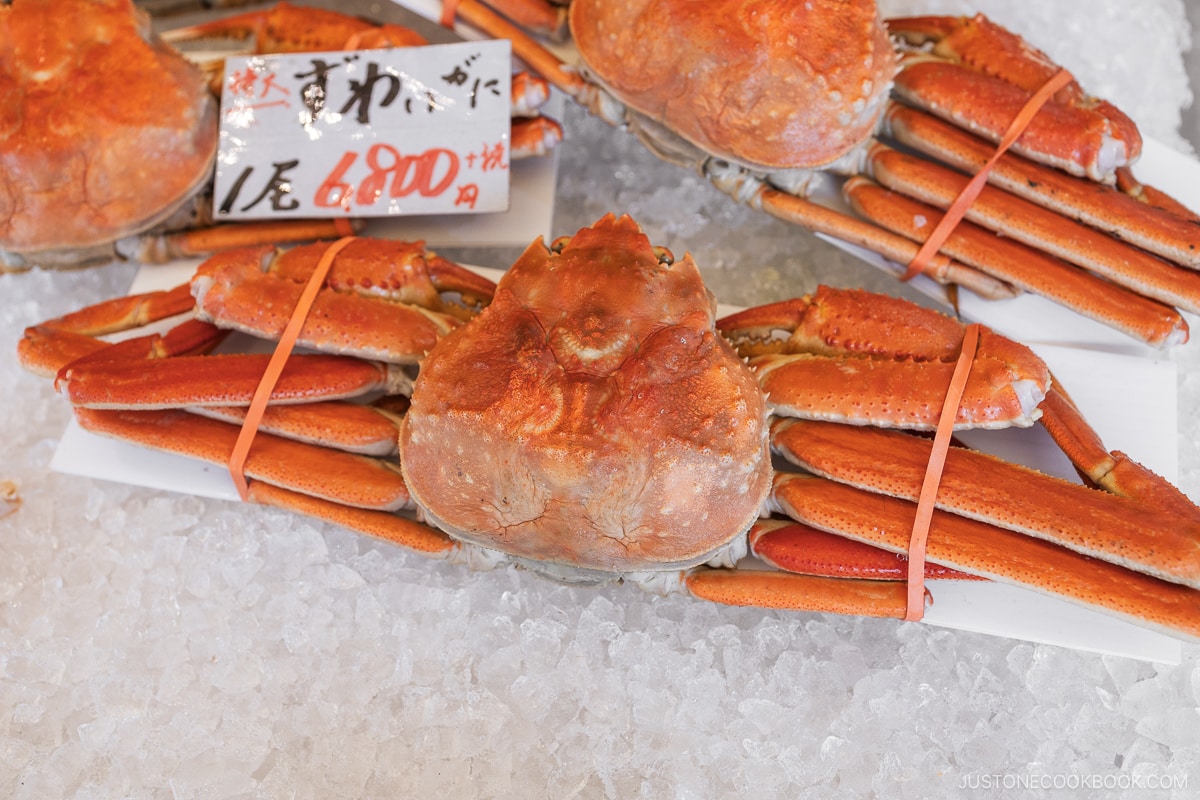 Horsehair crab is another standout. It's much smaller in size and, as the name suggests, has hairs all around its shell. It's much lighter and delicate in flavor, and the kani miso (crab innards) is delicious. Horsehair crabs can be found all year round.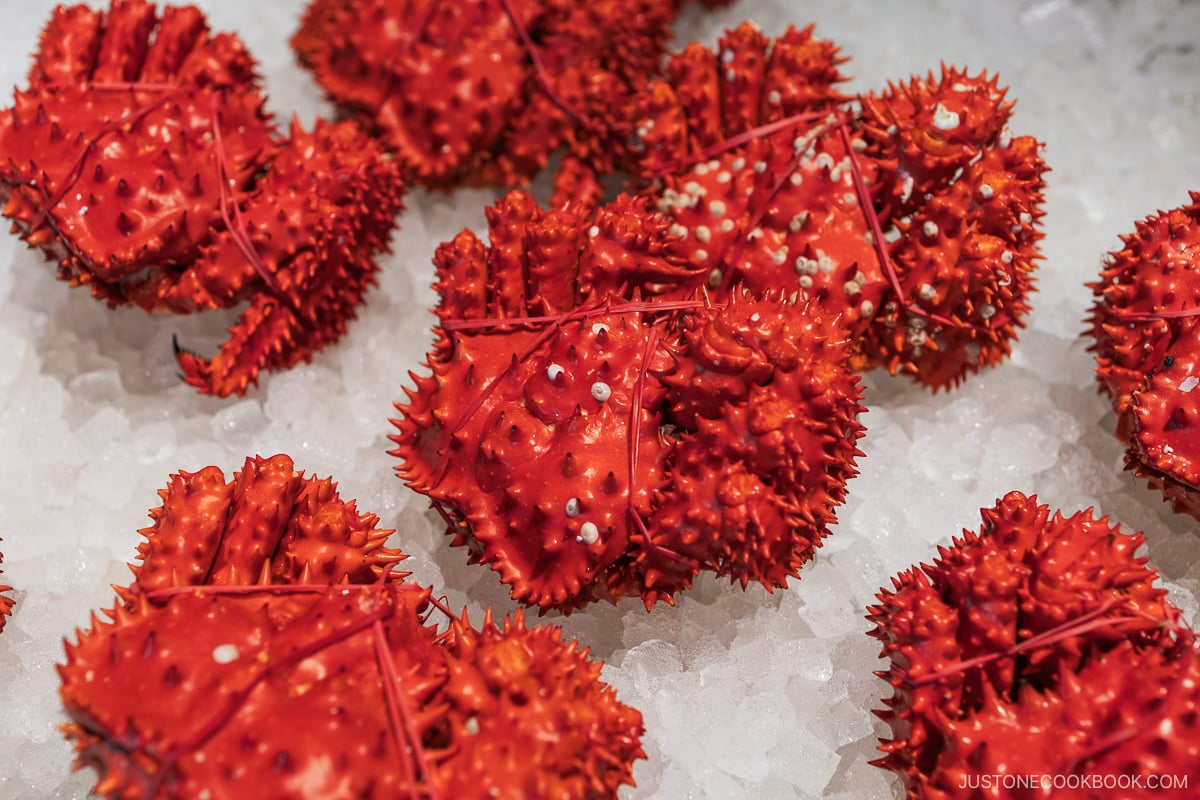 Other varieties such as snow crab and horsehair crab are also available at decent prices. You can find crab everywhere from izakayas to sushi restaurants, but to get the best experience, just visit any specialty restaurants that serve crab dinners and eat your heart out.
3. Sea Urchin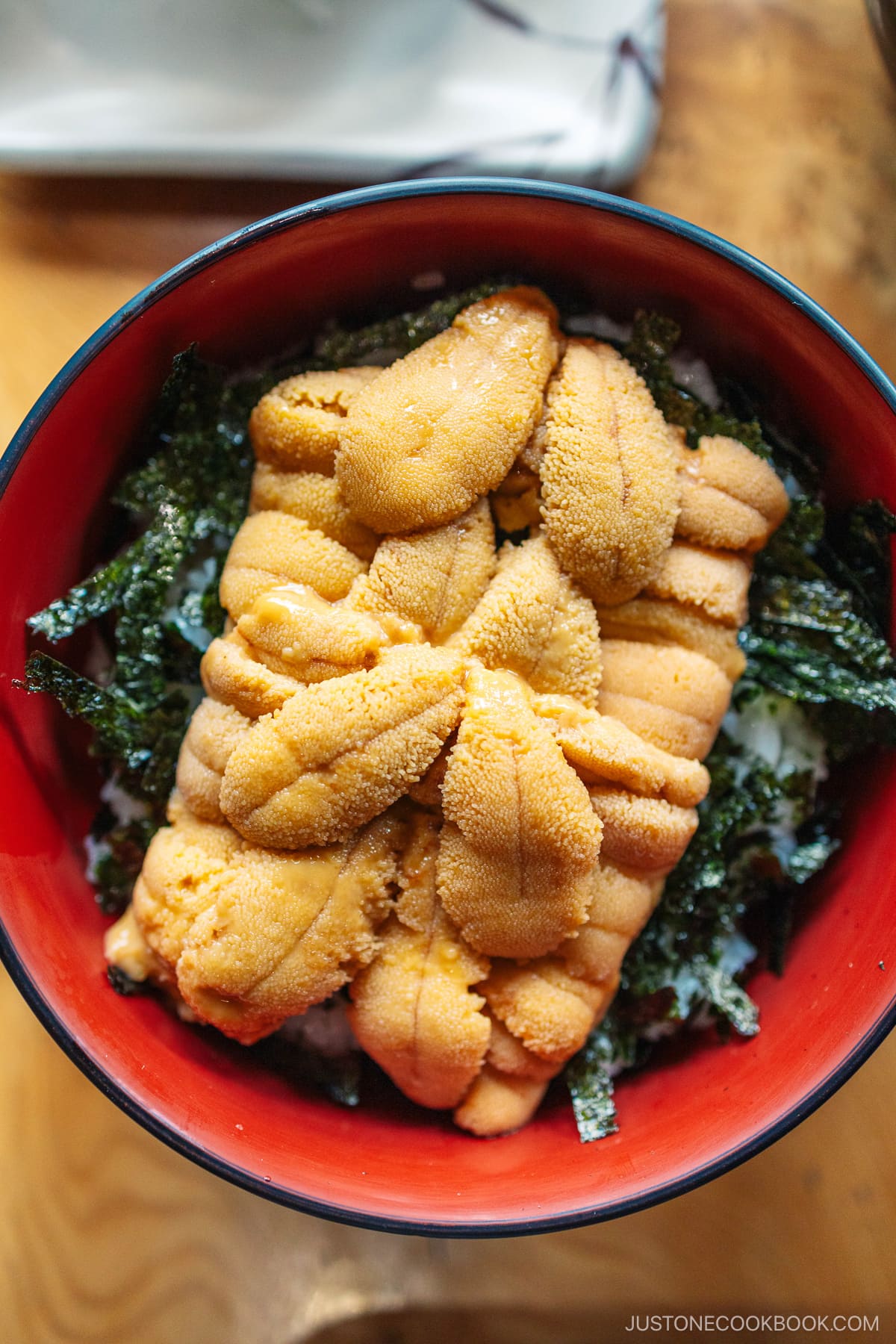 Another must-try is the uni, or sea urchin. Uni from Hokkaido is the freshest because they feed on the abundant kombu (kelp) in the cool water. It's buttery, creamy, and sweet with traces of the ocean between bites.
You can find uni all year round depending on the region of Hokkaido. They are in season from January to early June around Shireotko, Raosu, and Erimo in eastern Hokkaido. During the summer, from June to the end of August, Rishiri, Rebun, Otaru, and Yoichi produce some of the most prized uni that are sought after all over the world. From September to November, you can find uni in Hakodate.
There are countless ways to eat uni, from sushi and donburi to pasta and sauces. You can read more about Hokkaido uni in our travel posts here.
4. Ramen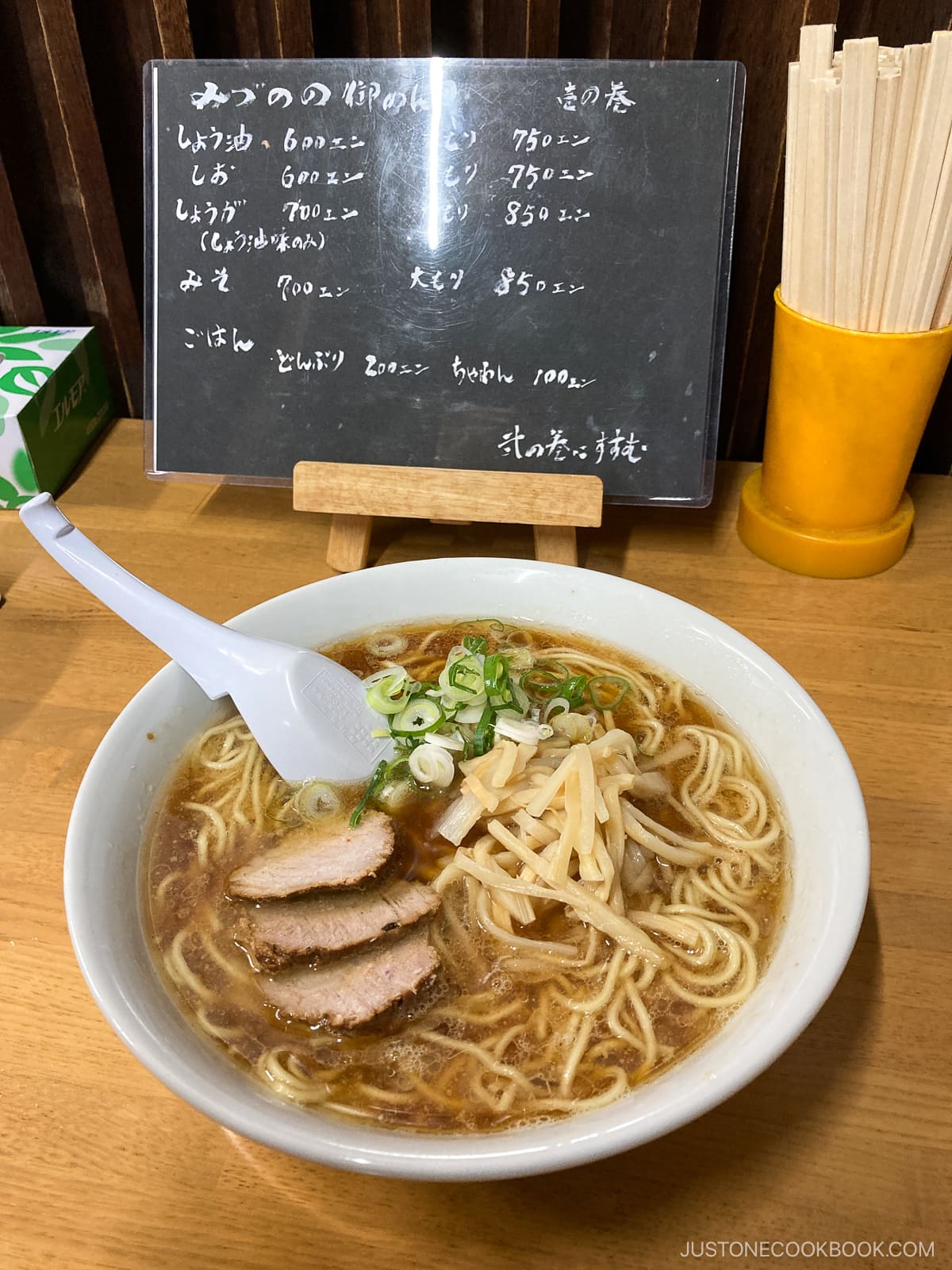 Winter can be long and treacherous in Hokkaido, but we believe that locals survive the sub-zero temperatures because of the delicious ramen. Just the thought of piping hot ramen in all its salty goodness and slippery smooth noodles is enough to warm you from the inside out.
Sapporo's local specialty is miso ramen, which you'll find in abundance. From Ganso Ramen Yokocho (Ramen Alley) to countless individual shops operating until the early hours of the morning, you are spoiled for choice! Sapporo ramen is typically made by frying bean sprouts and ground pork before adding the broth and miso paste. The result is a rich and deep bowl of ramen packed with flavor. It comes with thick, curly noodles that soak up all the broth.
Asahikawa, on the other hand, is famous for its shoyu (soy sauce) ramen. Asahikawa ramen has a lighter flavor compared to miso but often comes with a thin layer of oil on top. It's accompanied by thin, slightly firmer, and curly noodles that pair perfectly with the broth.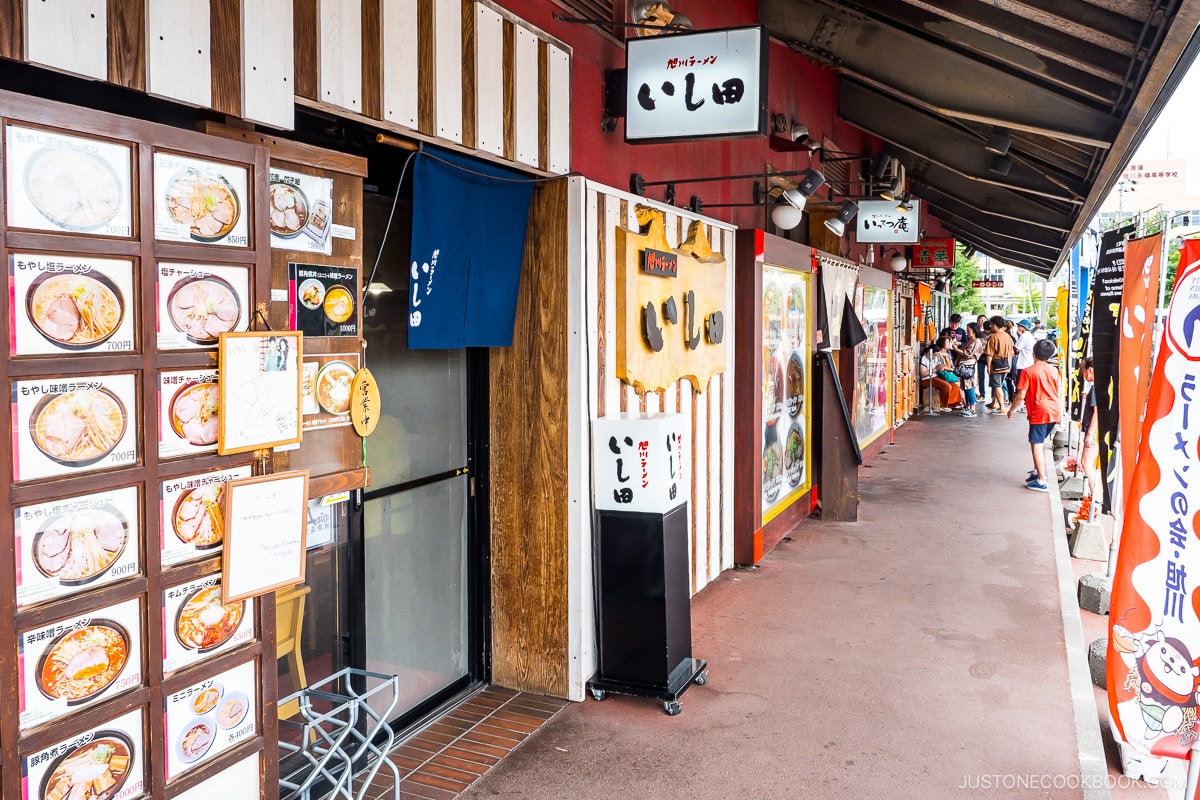 Finally, Hakodate ramen is a shio (salt) based broth that is also light in flavor and comes with thin, straight noodles.
Each eatery boasts its own style of ramen, offering unique touches to the bowl. So go out and explore!
5. Jingisukan (ジンギスカン鍋料理)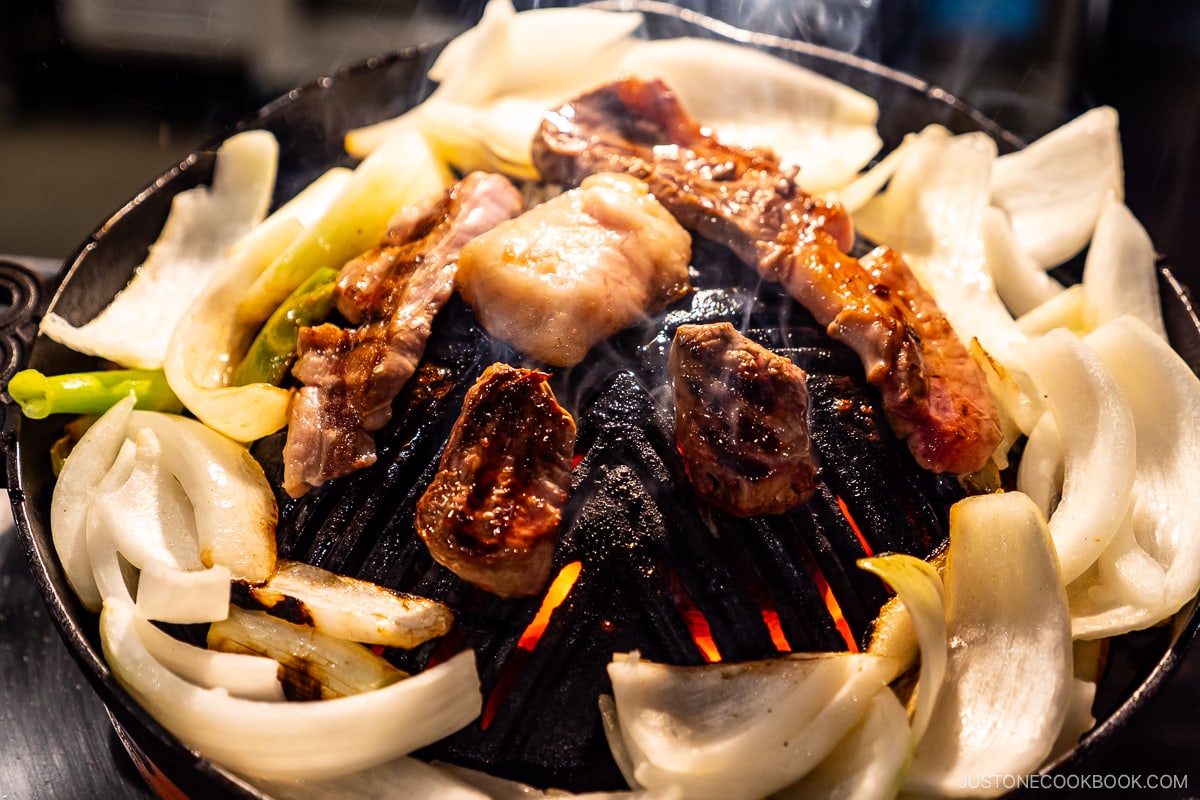 Named after the legendary Mongolian warlord Genghis Khan, Jingisukan is a popular Japanese grilled lamb dish that is unique to Hokkaido. As lamb and mutton are not commonly eaten in other parts of Japan, Hokkaido is the only place that offers a noteworthy BBQ experience.
The name of the dish originated from pre-war Japan when Mongolian soldiers would cook lamb by grilling their favorite meat on top of their steel helmets over an open fire.
There are two types of Jingisukan: Takikawa-style and Sapporo-style. The former involves marinating the meat beforehand and then grilling it. The latter involves grilling the meat as is and then dipping it in a sauce. Regardless, both are delicious!
What makes Jingisukan unique, besides using lamb and mutton, is the convex-shaped grill. The idea is that the juices flow down the grill, helping to season the vegetables that are grilling at the bottom. Sounds good, right? Make sure to try it for yourself!
6. Soup Curry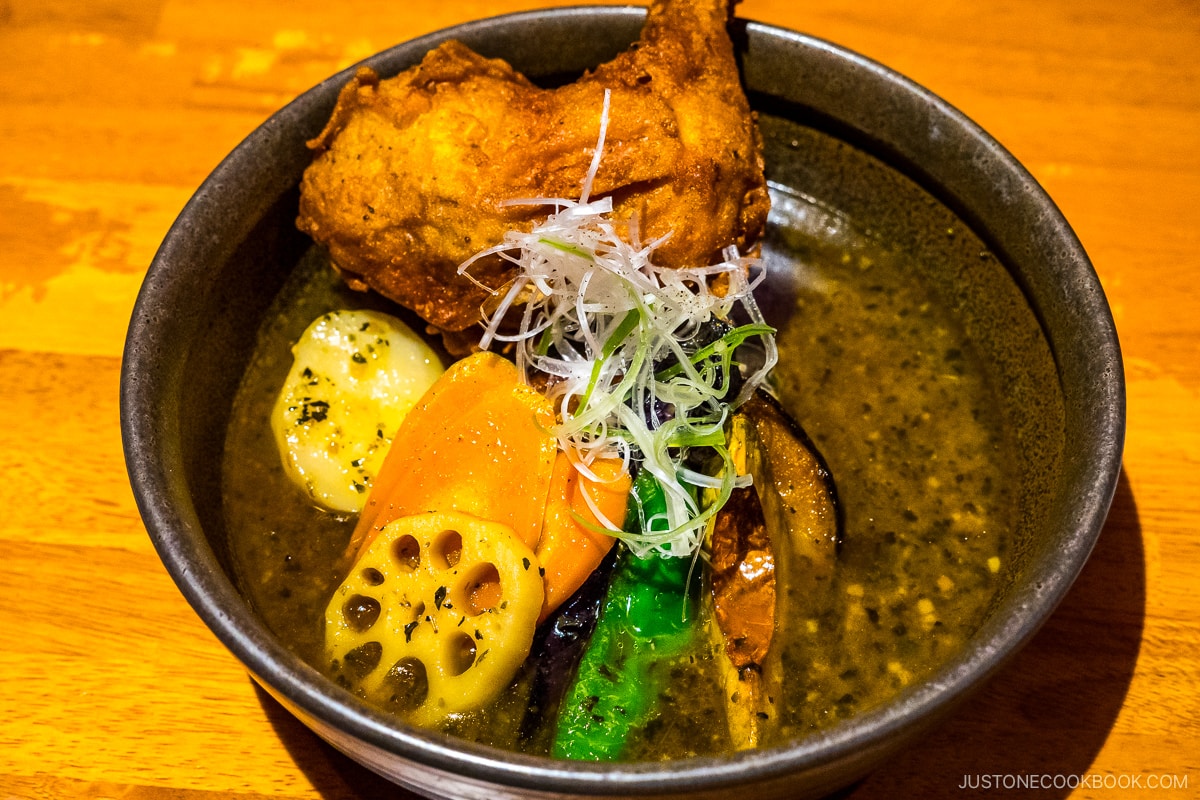 One of the strong points of the local chefs is their ability to adapt and reinvent. Soup Curry is a prime example of a creative creation by a local chef in Sapporo in the early 70s. Unlike the typical stew-like Japanese curries, Soup Curry features curry-flavored soup, typically served with chicken thighs and deep-fried vegetables.
However, each shop has its own style of curry broth and available toppings. In most restaurants, you can customize the spiciness and flavor of the broth. The curry is served with steamed rice separately. It is full of flavors and deeply satisfying, especially on a dim winter night.
Looking to make this vibrant curry at home? Get the Soup Curry recipe here.
7. Soft Serve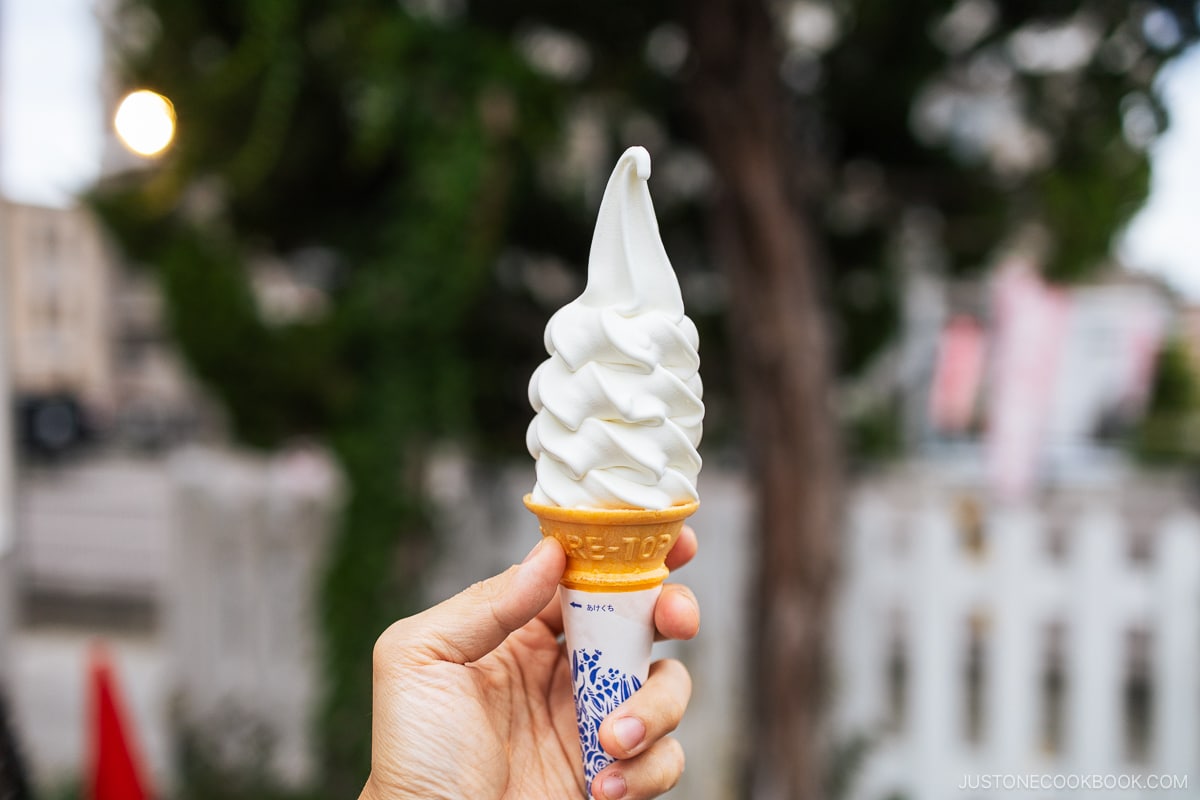 Home to the best dairy in Japan, Hokkaido offers some of the dreamiest and creamiest soft-serve ice cream. It is so famous that the soft serve has been brought to cities outside of Japan like Singapore, Malaysia, and Taiwan through franchises.
You'll be able to find soft cream throughout Hokkaido. If you plan on driving, you'll even find some at michi-no-eki (roadside stations), making it the perfect stop to fuel your Hokkaido travels.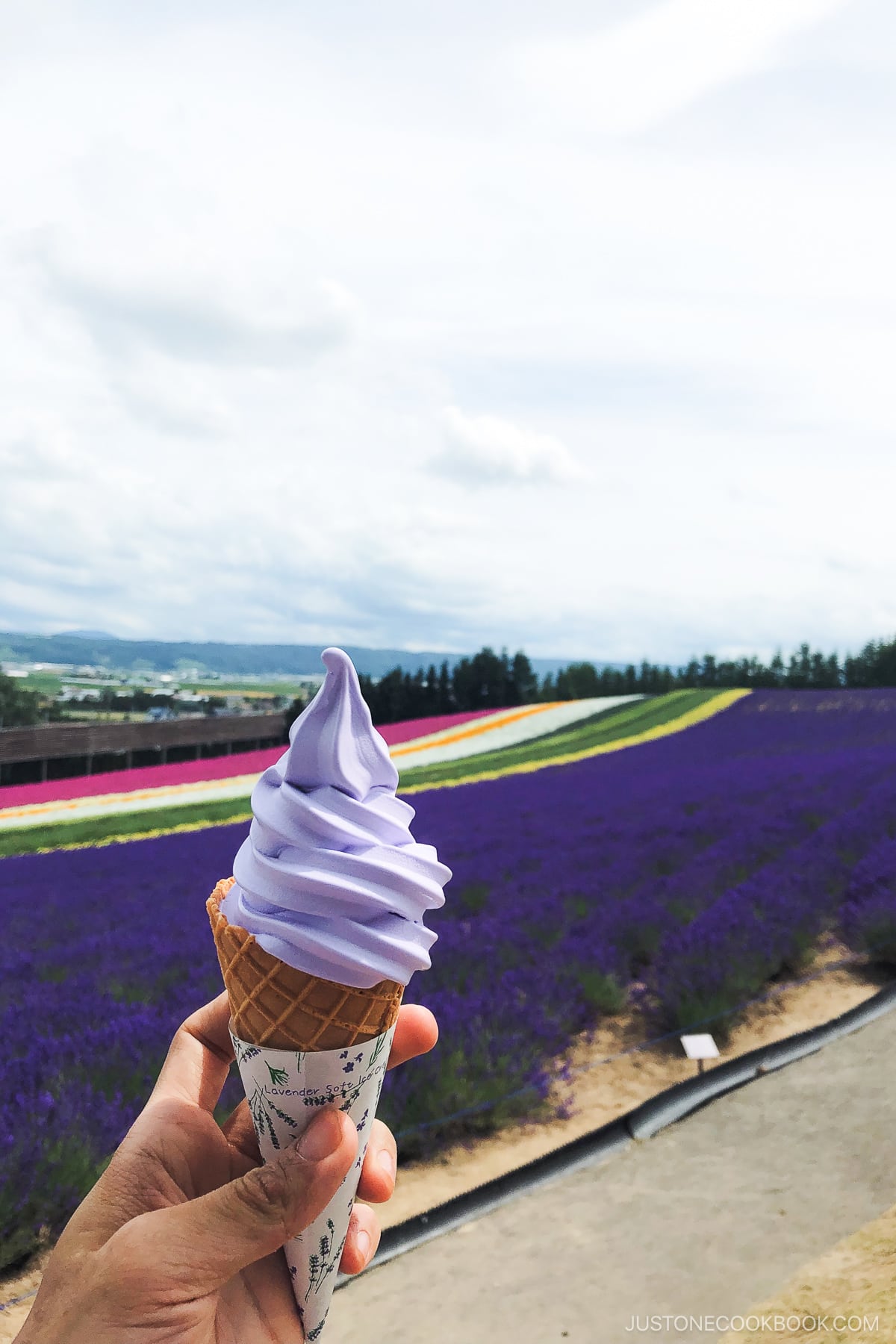 A must-try flavor is the Yubari melon soft-serve ice cream! Or, if you head to Furano during the summer months, you'll be able to pick up some lavender soft cream while enjoying the beautiful lavender and seasonal flowers at Farm Tomita. If you visit Shiroi Koibito Park, don't miss the chance to try the soft serve, which tastes exactly like the Shiroi Koibito cookies. If you can't find any of these seasonal flavors, the classic vanilla or Hokkaido milk is just as delicious.
8. Ishikari Nabe (石狩鍋)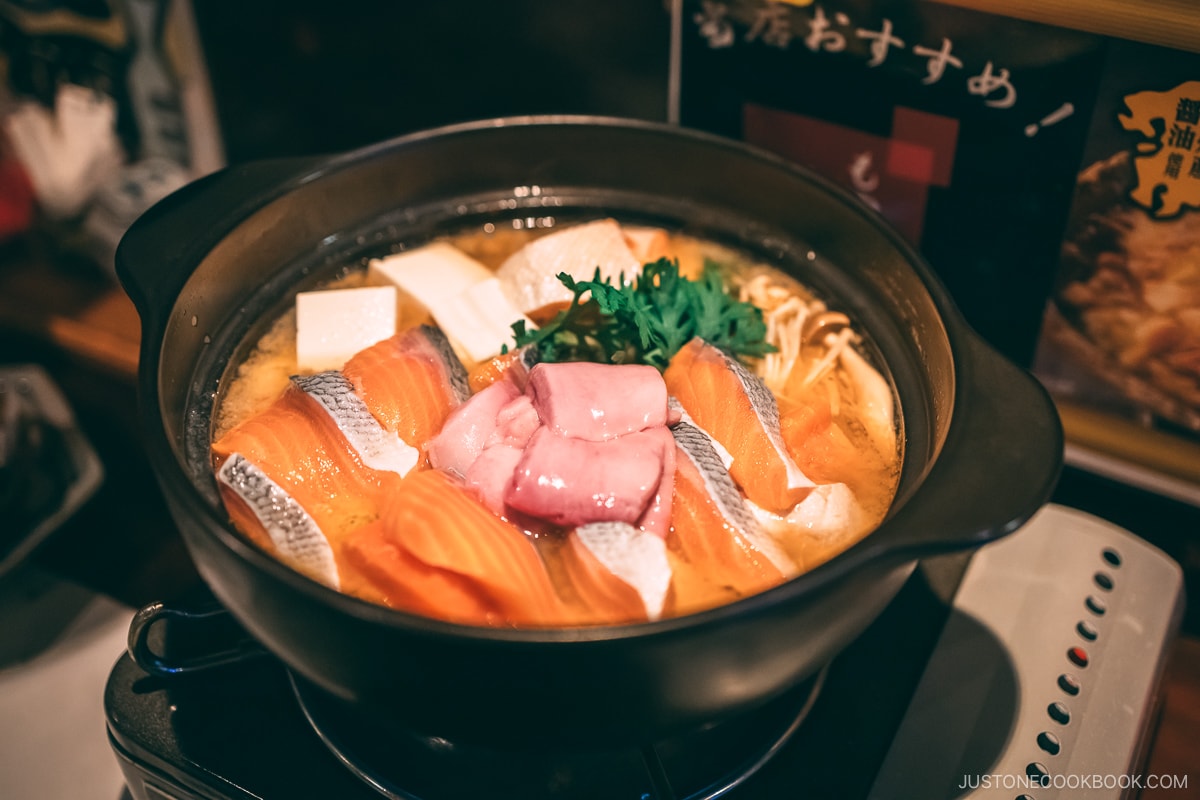 The warm and comforting hot pot dish known as Ishikari Nabe originally started as a fisherman's dish from Ishikari Town, located at the mouth of the Ishikari River. During the Edo period (1603 – 1868), salmon fishing was popular in the area. Fishermen were rewarded for large catches with parts of the salmon, which they used to add to miso soup. Restaurants then began to incorporate other ingredients such as daikon radish, cabbage, and negi (Japanese long green onions).
You can find Ishikari Nabe in Ishikari Town and in some izakayas in Sapporo and Hakodate. Want to make it at home? Try out our recipe here!
9. Butadon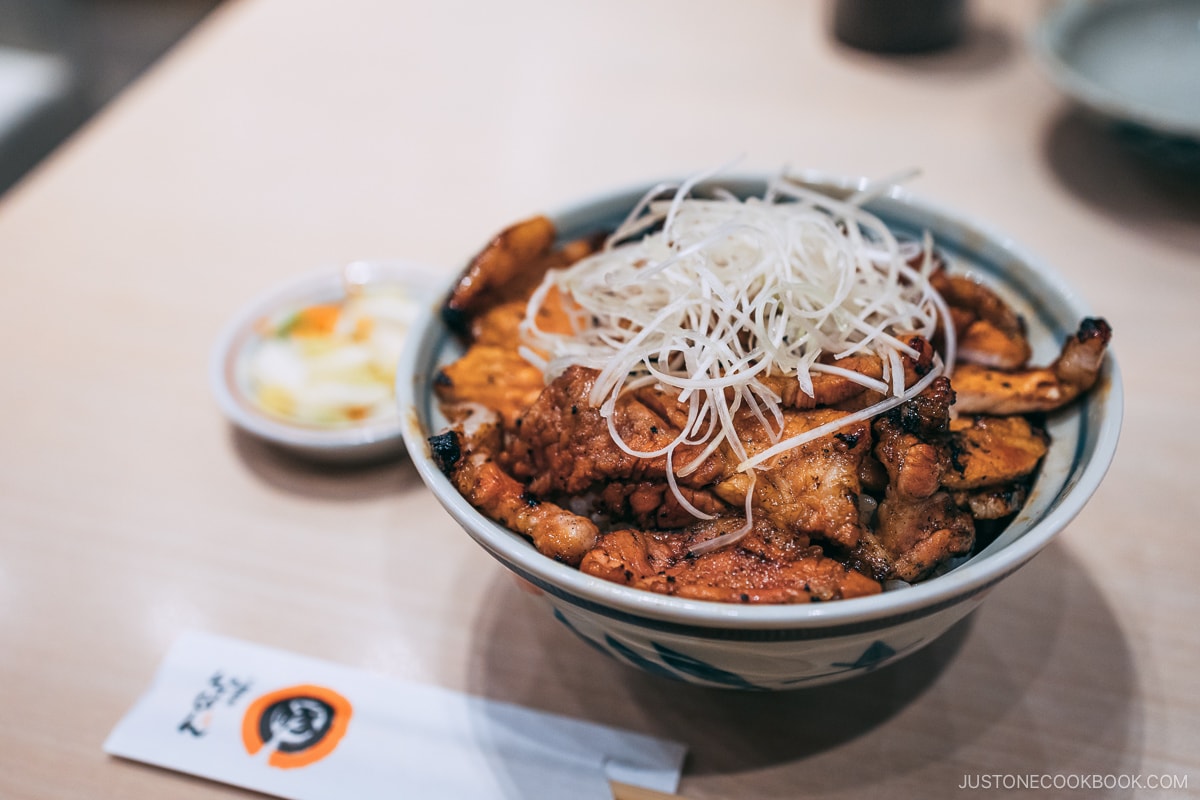 Originating in Obihiro City in Tokachi Prefecture, Butadon is a pork donburi (rice bowl). Thick slices of pork are dipped in a special sauce seasoned with sugar and soy sauce, then grilled until tender and juicy.
During the early Showa period (1930s), pig farming was booming in the Tokachi region. The cool climate and vast grazing lands made Hokkaido perfect for livestock farming. A restaurant owner decided to create stamina food for the hardworking farmers. Initially, the chef wanted to use both pork and eel but found that it was not cost-efficient. He then turned to just pork with a sauce reminiscent of broiled eel, thus birthing Butadon.
Head to Obihiro to experience one of the many Butadon restaurants, each offering its twist on the classic Hokkaido dish.
Good news is Butadon is easy to make at home. Check out Nami's recipe here!
10. Hokkaido Sweet Corn and Sweet Potato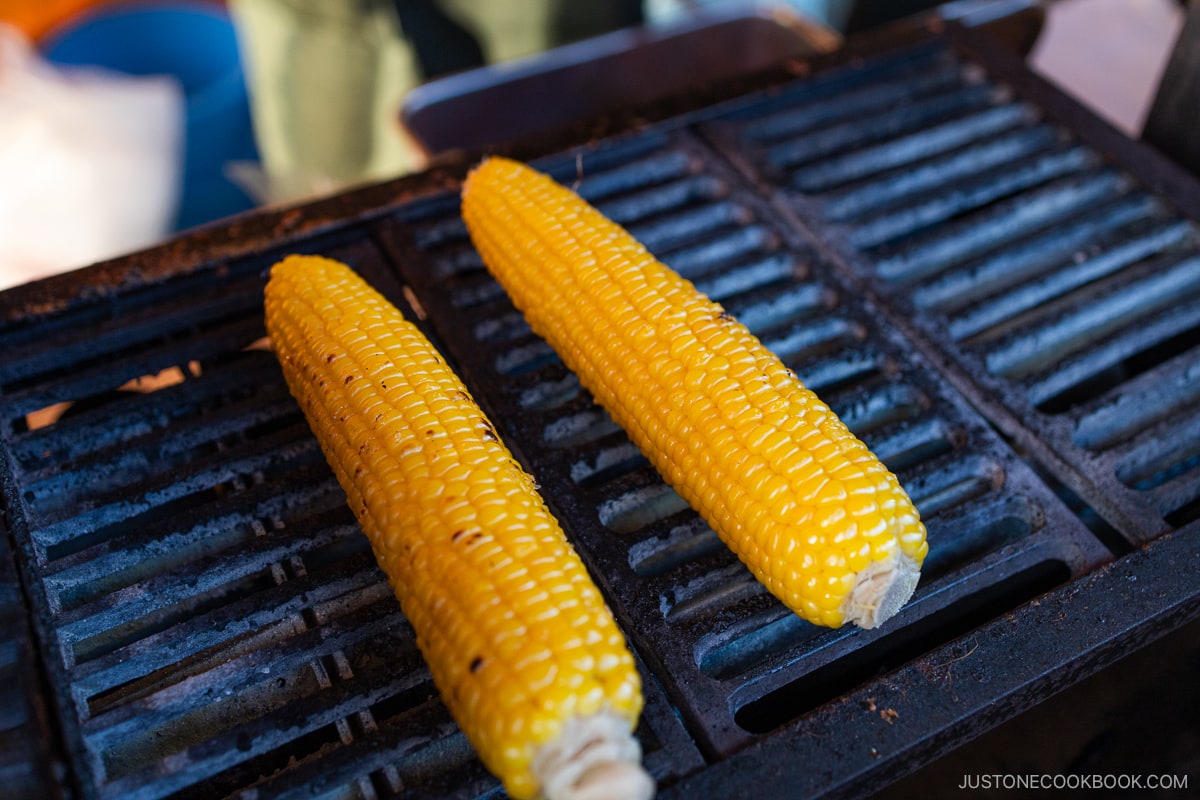 The homegrown sweet corn and sweet potatoes in Hokkaido are remarkably sweet and delicious. You can find them being sold at every corner on the streets or in morning markets.
Sweet corn is available throughout the year but it's a summer vegetable, so it comes into season between June and September. It is often glazed with butter and grilled until there is a slight char. Alternatively, it's steamed so you can enjoy its natural sweetness.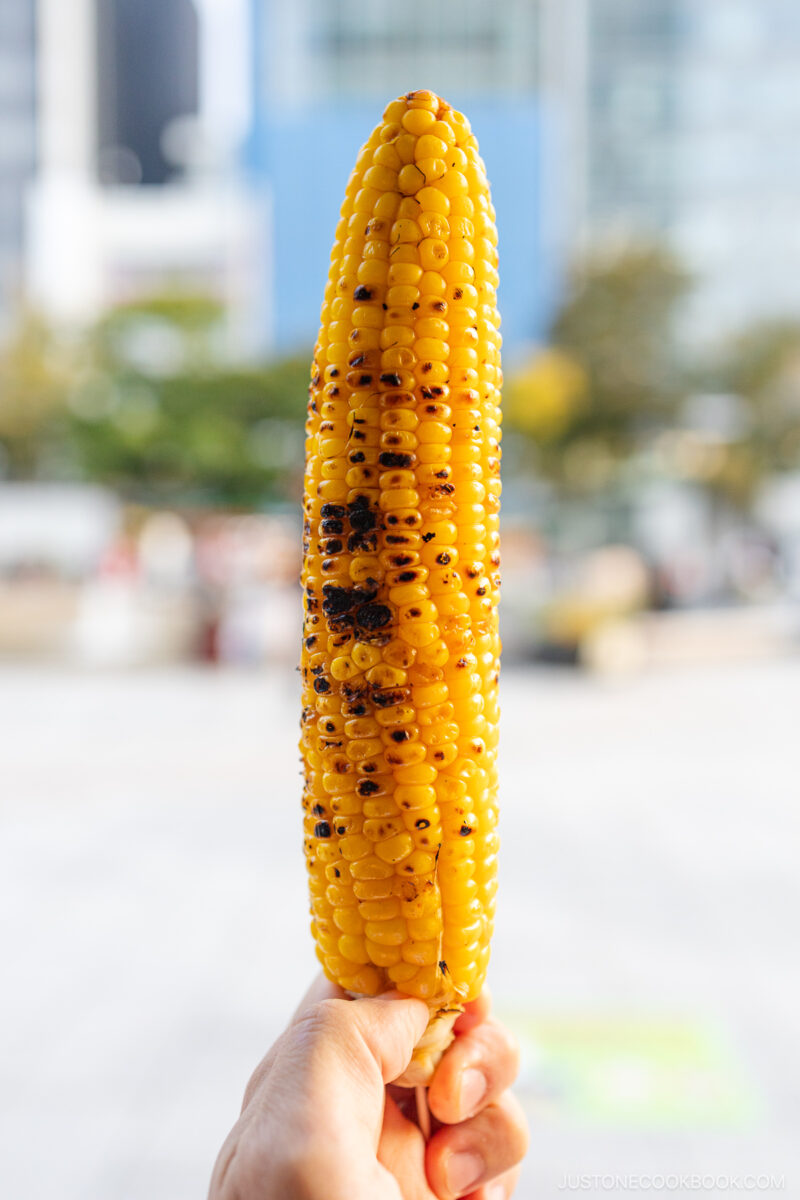 Sweet potatoes can also be found throughout the year but come into season in October and November. Typically, they are baked, which enhances their sweetness, but you can also find them in desserts such as soft cream and other sweets and treats.
They are the most satisfying and affordable snacks that you can grab and go when you need some fuel for your day-tripping.
11. Hokkaido Sweets – Shiroi Koibito Cookies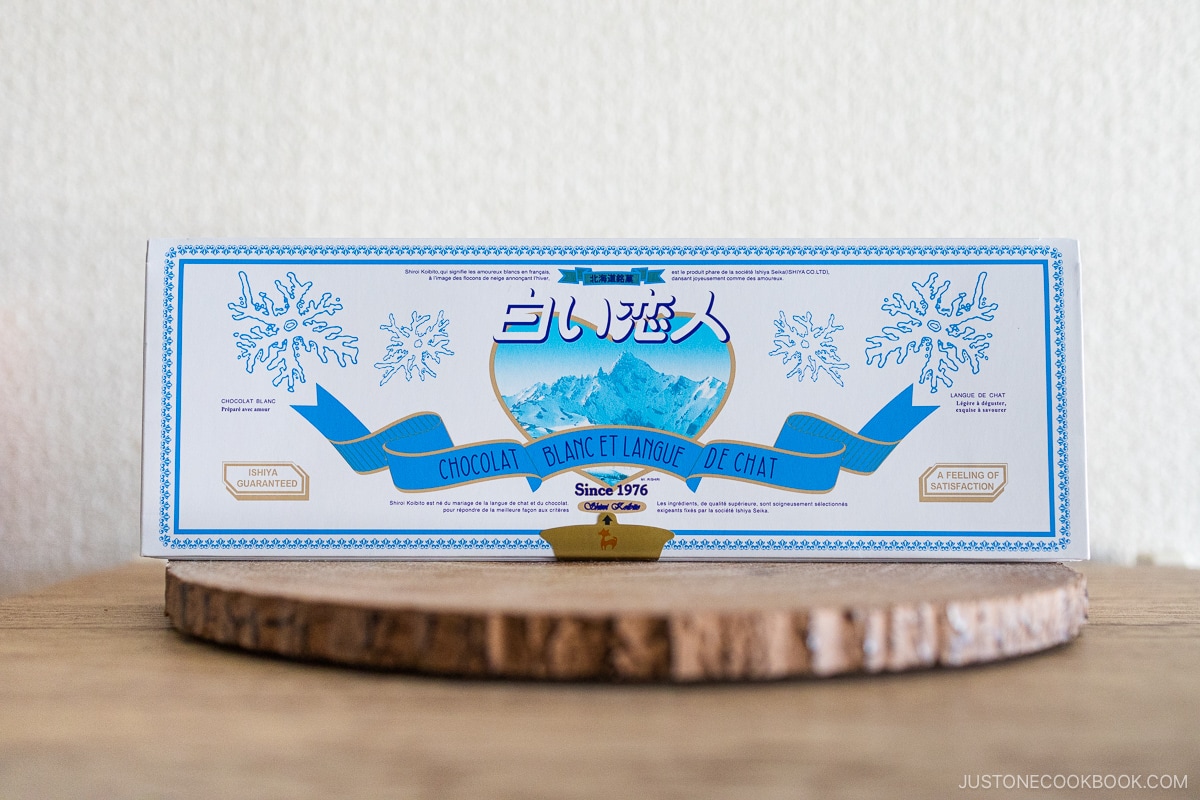 Shiroi Koibito is one of Hokkaido's most popular souvenirs to take home. When translated, it means 'white lovers' in Japanese. The cookies come in the shape of two European-style Langues de chat biscuits sandwiching a thin creamy layer of white chocolate. They are light and crunchy and pair wonderfully with black tea.
You can visit Shiroi Koibito Park and take a tour of the factory to watch the production of these famous cookies. There are also several museums, galleries, a rose garden, a candy lab, and a cookie craft studio located in the park itself. This is the place to go if you have little ones with you.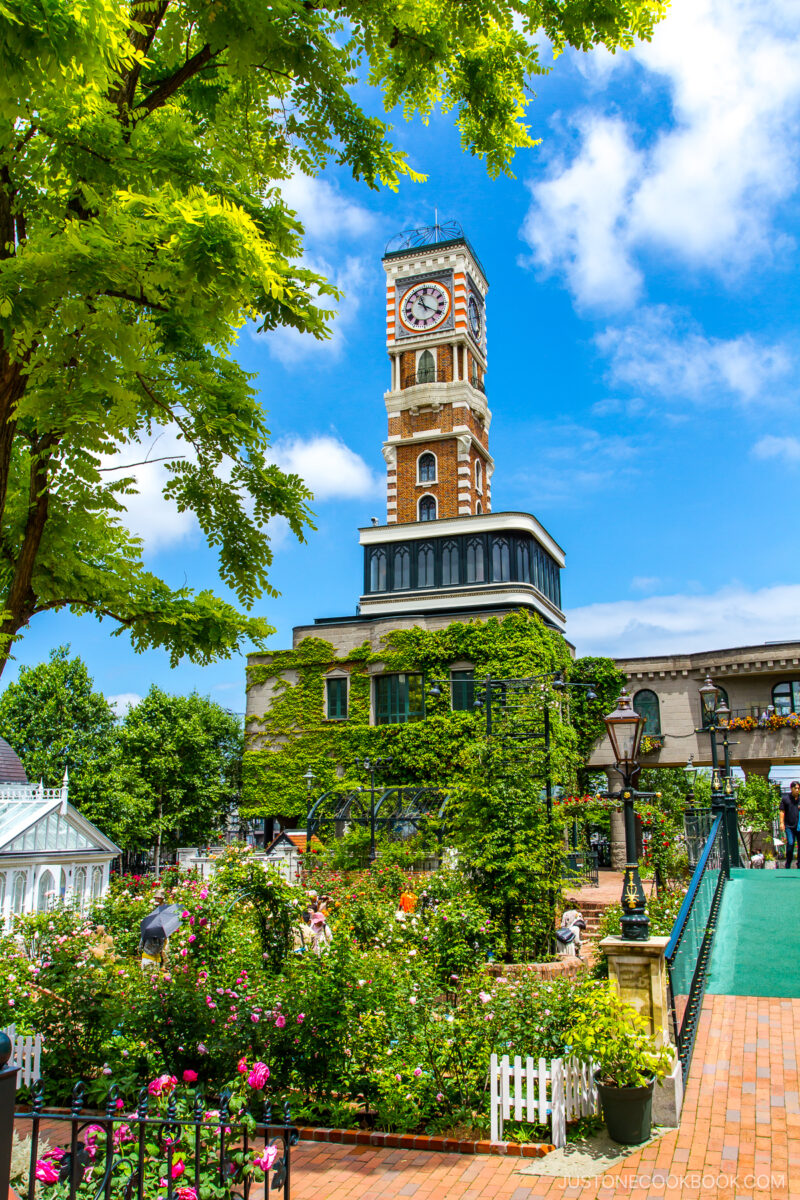 Another popular sweet is Rokkatei's Marusei Butter Sand—a buttercream, white chocolate, and raisin mix, sandwiched between two butter cookies. Rokkatei is a confectionery brand that originated in Obihiro, Tokachi, which is also known as the dairy kingdom. They use the fertile land and wonderful local ingredients to create some amazing sweets. You can find their shops around Hokkaido, such as in Furano, Sapporo, or its origin city, Obihiro.
12. Yubari Melon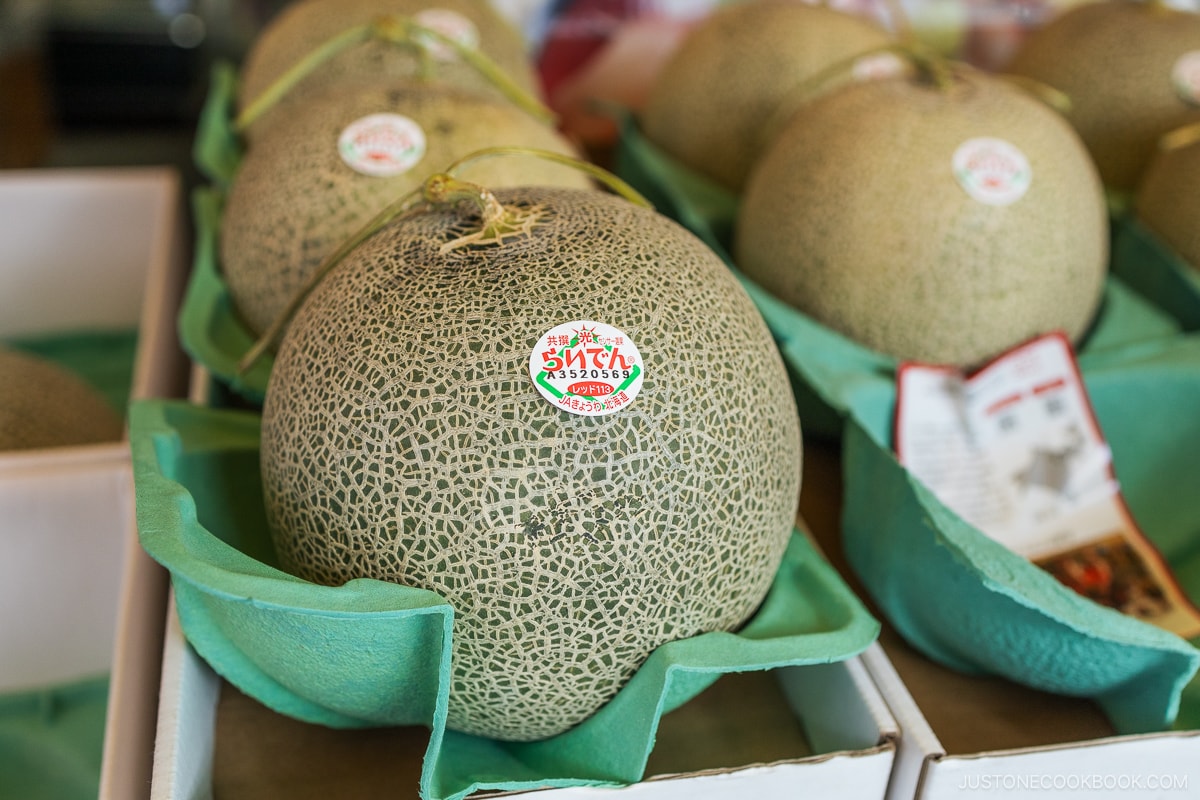 Yubari Melon is indeed a luxury fruit that may make visitors think twice due to its price. Known for its intense sweetness and fragrance, Yubari melon is a hybrid cantaloupe cultivar grown only in Yubari, a city not too far from Sapporo. It may seem outrageous that a melon could easily fetch between US$50 to US$100! However, anyone who has tried this amazing fruit would likely convince you to give it a try at least once in a lifetime.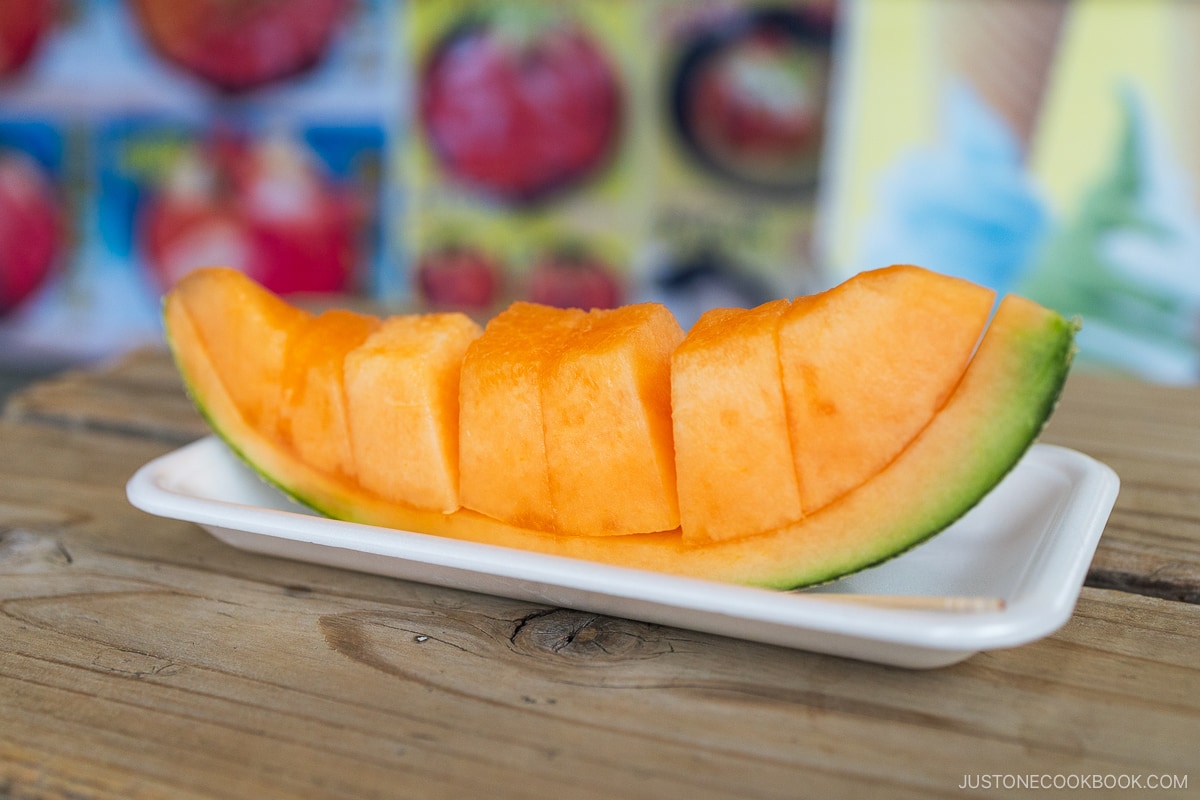 To get a taste of the melon, the best way is to visit Yubari in the summer. There is a local restaurant that serves a buffet spread where you can enjoy a free flow of local dishes and Yubari melon wedges.
Have you visited Hokkaido? What are some of your memorable eating experiences? We'd love to hear from you.