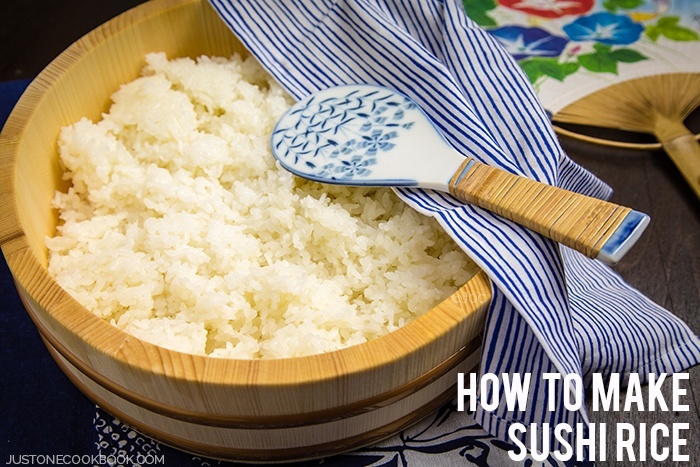 Sushi Rice is steamed rice that's flavored with vinegar-based seasonings and it's only used for making sushi.
If you are here looking for a recipe to make plain steamed rice, see my post on How to Make Rice.
Here's the video on How To Make Sushi Rice on my YouTube Channel!  Enjoy!
Don't want to miss a recipe? Sign up for the FREE Just One Cookbook newsletter delivered to your inbox! And stay in touch on Facebook, Google+, Pinterest, and Instagram for all the latest updates. Thank you so much for reading, and till next time!
Sushi Rice
Ingredients
Sushi Vinegar for 2 Rice Cooker Cups (360ml) of Japanese rice
Instructions
Please note: 1 rice cooker cup is 180 ml. So when you use Japanese rice cooker, 1 cup means Japanese rice cooker cup.

Put rice in a large bowl. Rinse the rice and discard the water immediately. Rice absorbs water very quickly when you start washing, so don't let the rice absorb the unclear water. Repeat this process 1-2 times.

Now use your fingers to gently wash the rice by moving in a circular motion.

Rinse and discard water. Repeat this process 3-4 times.

Let the rice soak in water for 30 minutes.

Transfer the rice into a sieve and drain completely.

Gently clean the dashi kombu with a damp cloth but leave the white powdery substances which contribute to the umami flavor in dashi. Do not wash the kombu.

Put the rice in the rice cooker bowl and add water (not hot or warm) to just under the 3 cup line. If your rice cooker has "Sushi" option, add water to 3 cup line for "Sushi". Since you add sushi vinegar to the rice, rice is on the firm side. If you cook rice without a rice cooker, water should be about 540 ml. Place the kombu on top of the rice and start cooking.

To make sushi vinegar, combine rice vinegar, sugar, and salt in a small saucepan and bring it to a boil over medium high heat. Whisk until the sugar is completely dissolved. You can also put the ingredients in a microwave-safe bowl and microwave for 1 minute, or till sugar is dissolved. Set aside to let it cool.

When the rice is cooked, moisten sushi oke/hangiri (a round, flat-bottom wooden tub) or a large bowl with water so the rice will not stick. Transfer the cooked rice into the sushi oke and spread out evenly so the rice will cool faster. While it's hot, pour sushi vinegar over the rice.

With a rice paddle, slice the rice at a 45 degree to separate the rice grains instead of mixing. At the same time you need to use a fan to cool rice so the rice will shine and doesn't get mushy.

Then gently flip the rice in between slices. Repeat this process till rice is cooled.

Keep the rice covered with a damp towel (or paper towel) until ready to use.

Notes
1 rice cooker cup is 180 ml, not same as 1 US cup. 1 cup will make 2 cups of cooked rice.
Please use Japanese short grain rice for making sushi.
There is a convenient
Sushi Seasoning
available at Japanese/Asian grocery store. You make regular steamed rice, and add the seasonings after rice is cooked.
Instead of kombu, you can add ½ tsp.
Konbucha
If you don't have a rice cooker, please follow
How To Make Steamed Rice (in a pot)
.
You can buy sushi oke/hangiri
here
.
Recipe by Namiko Chen of Just One Cookbook. All images and content on this site are copyright protected. Please do not use my images without my permission. If you'd like to share this recipe on your site, please re-write the recipe and link to this post as the original source. Thank you.
Sushi Recipes
Now with Sushi Rice, you can make all kinds of sushi recipes!  Enjoy!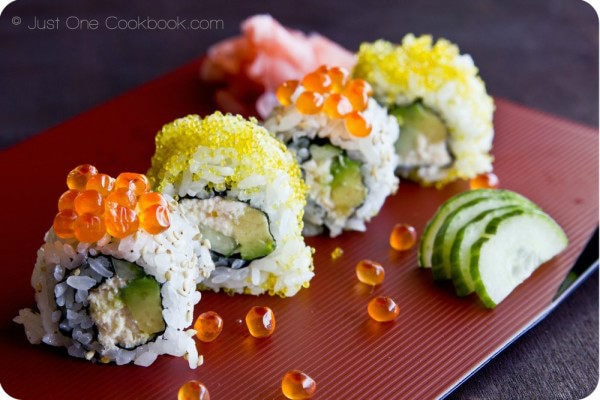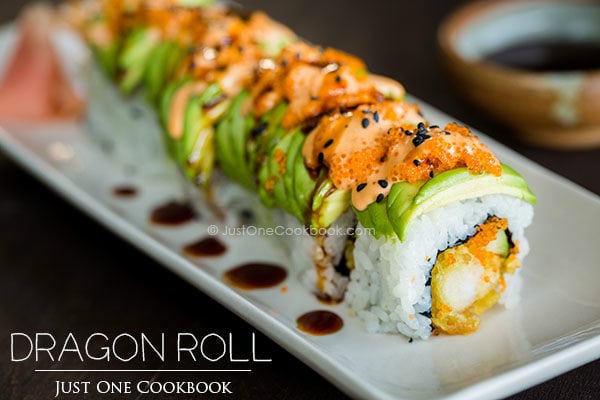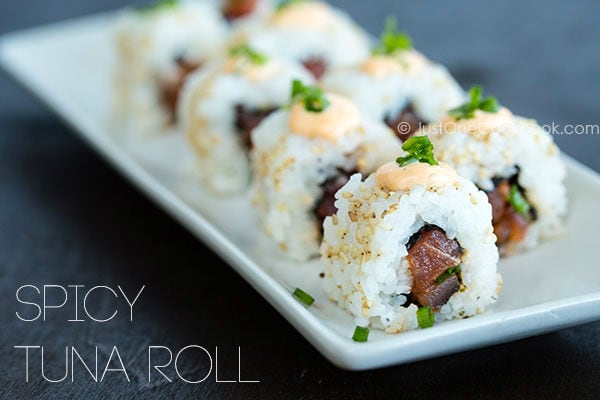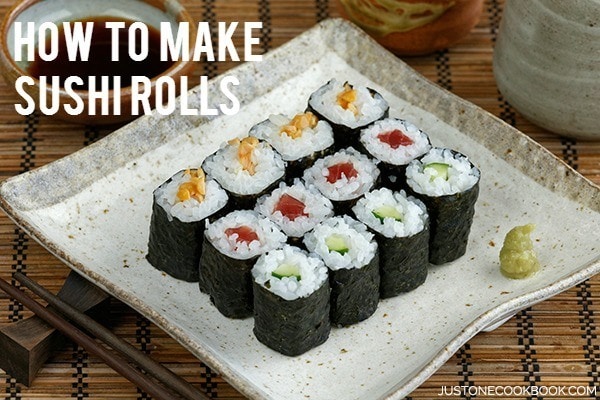 Editor's Note: Photos updated in November 2013, Video added in November 2014.