Known as the foie gras of the sea, Ankimo is a steamed monkfish liver, which is considered a delicacy in Japan. This dish is often offered as an appetizer in Japanese restaurants, but you can easily make it at home with the packaged ankimo available in your local grocery store.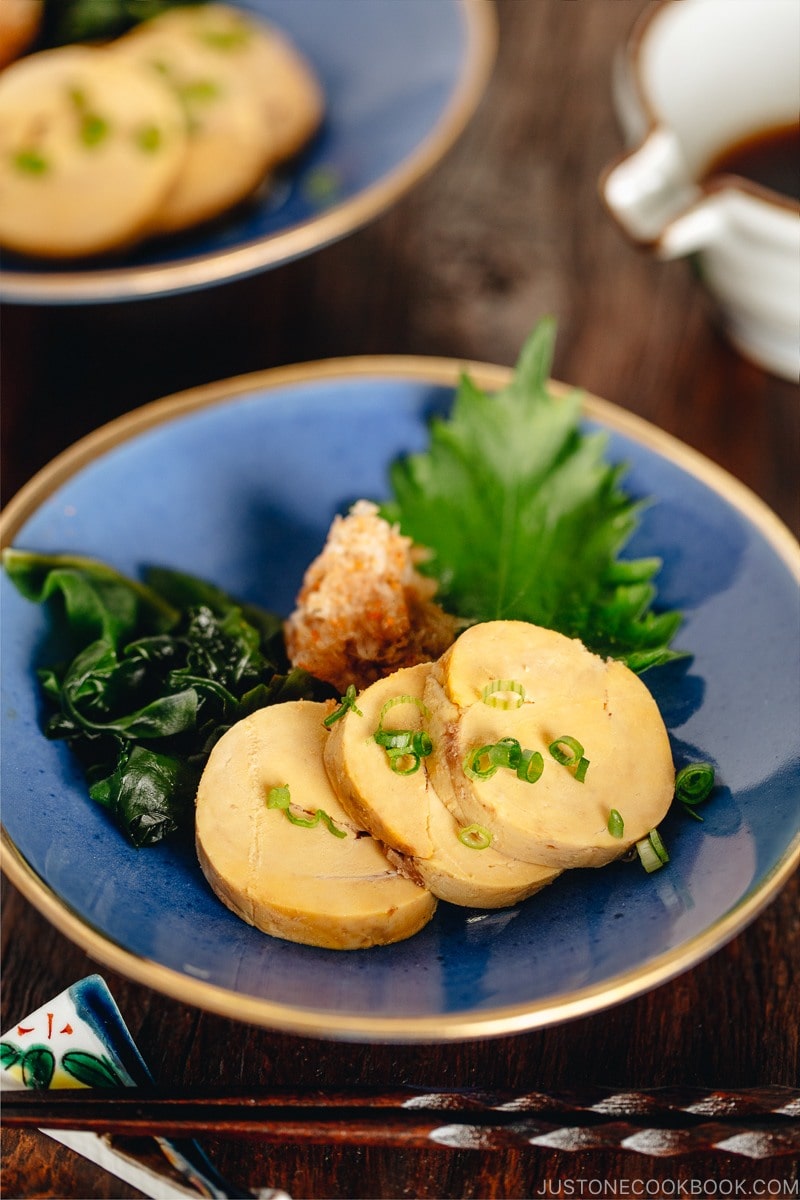 What is Ankimo?
Ankimo (あん肝) is a Japanese dish made with monkfish (anko 鮟鱇) liver (kimo 肝). It is known as the foie gras of the sea and is considered a delicacy in Japan.
You can find ankimo being served as an appetizer at higher-end restaurants serving washoku (traditional Japanese foods), kaiseki ryori (multi-course Japanese meal), or sushi. At home, people can just serve the appetizer to go with homemade sushi like temaki sushi (hand roll).
It's a dish that Mr. JOC enjoys. He's a true foodie and he enjoys all kinds of food, and my son takes after his gene as well. I am, on the other hand, not so fond of ankimo. I wouldn't call myself a picky eater but I didn't eat intestine and offal growing up in Japan, so I've had to learn to appreciate them (Did you read I'm not a big fan of Beef Tendon Stew?). Under the influence of Mr. JOC, I've braced myself to widen my tastebuds for these foods.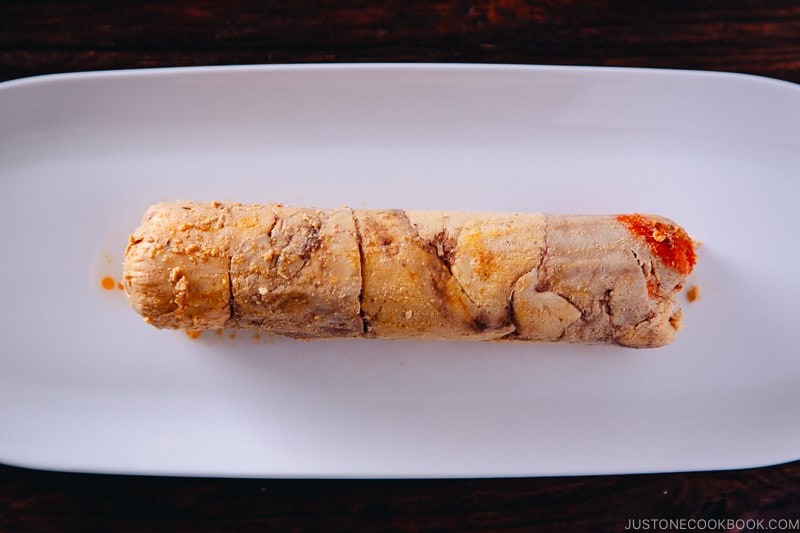 How is Ankimo prepared?
I've seen some websites sharing how ankimo is prepared, but it's not a very pretty scene so I suggest you check it out if you're really interested.
Here's the shortened process:
Remove the liver from the monkfish.
Rub with salt and rinse with sake.
Pick the veins.
Roll into a cylinder.
Steam.
Ankimo is often served with thinly sliced green onions and momiji oroshi, which is a grated daikon that is seasoned with red chili pepper and drizzled with ponzu sauce.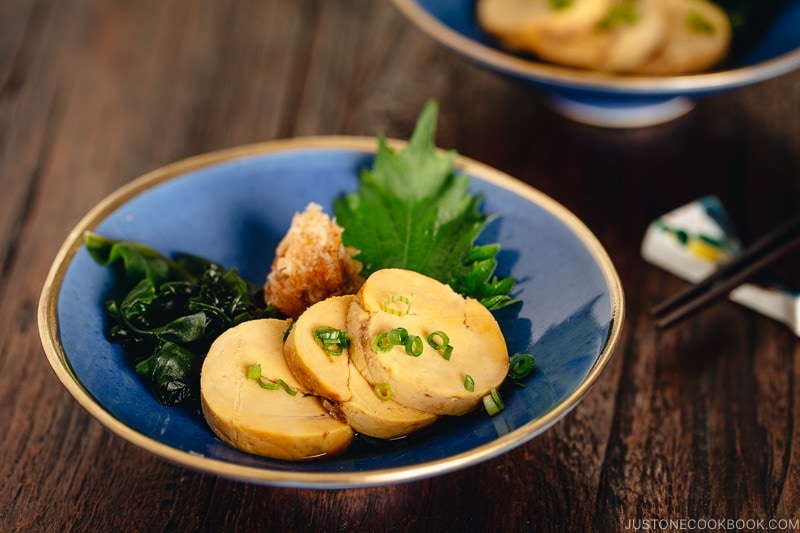 Where to Find Ankimo
Many Japanese restaurants offer ankimo as an appetizer but it's pretty pricey. They charge upwards of $10+ for 2-3 slices. I thought I should recommend you look for this package at your local Japanese/Korean grocery stores to eat it at home. It's much more economical and I think many Japanese restaurants get the same one to serve.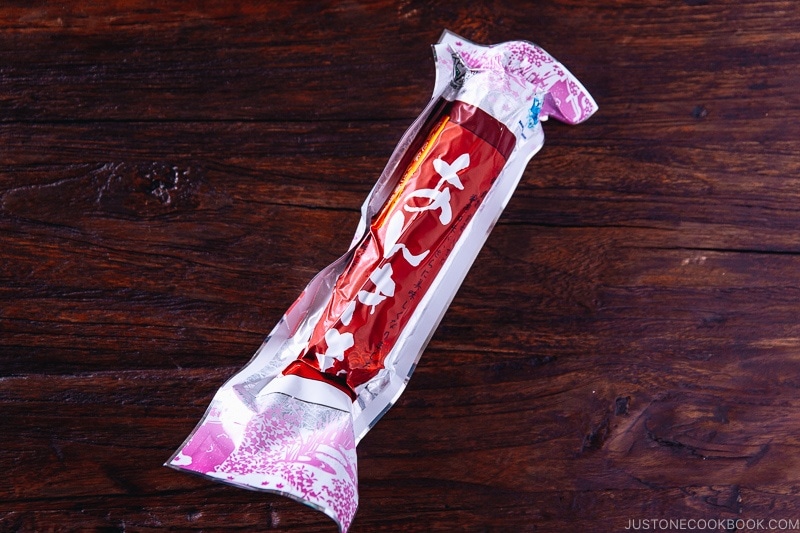 I've seen this particular package of ankimo (by Azuma Foods) in the freezer section of both Japanese and Korean grocery stores in the Bay Area (Nijiya in San Mateo and Hankook Supermarket in Sunnyvale. Please comment below if you are able to find packaged ankimo at your local supermarket.).
With the packaged ankimo, making the appetizer dish is really simple and straightforward. You just need to slice it thinly and serve it with wakame, shiso, and grated daikon.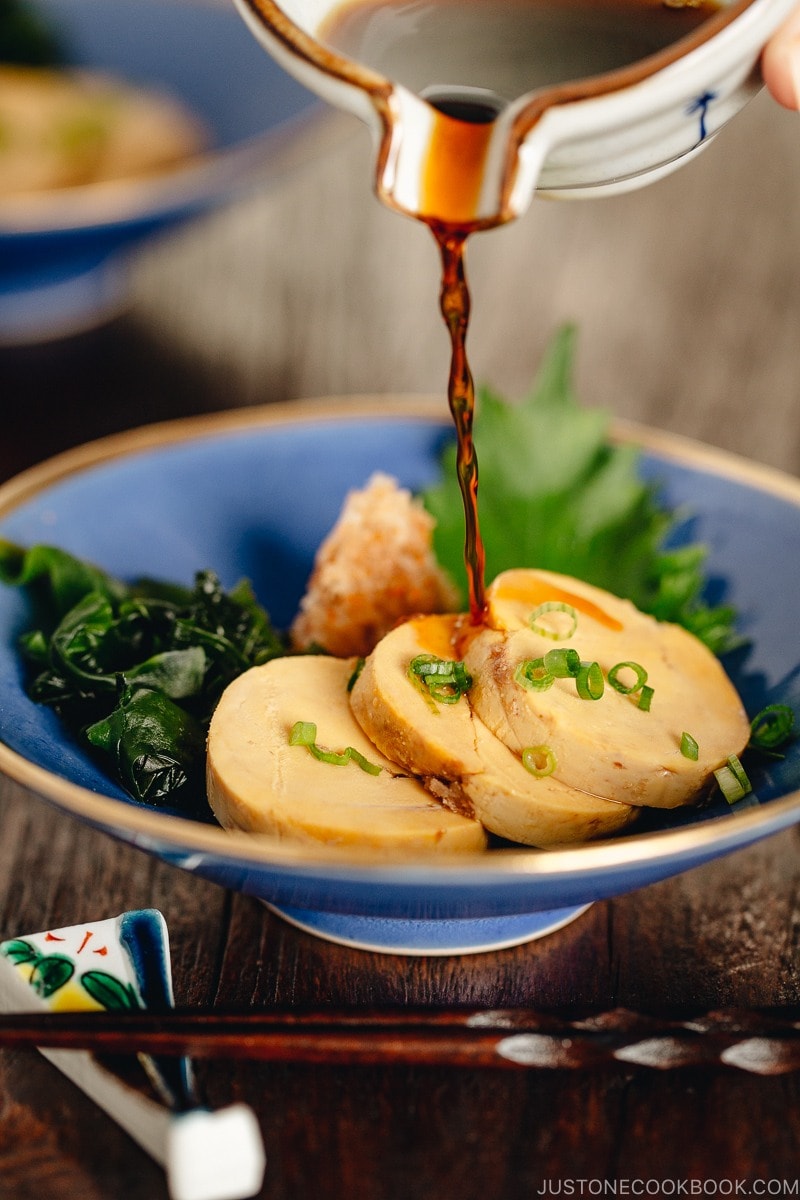 What to Do with Leftover Ankimo
You might only use half of ankimo for an appetizer dish and wonder what to do with the leftover. Well, it is the secret ingredient that I use for our family's favorite hot pot, Anko Nabe (Monkfish Hot Pot)!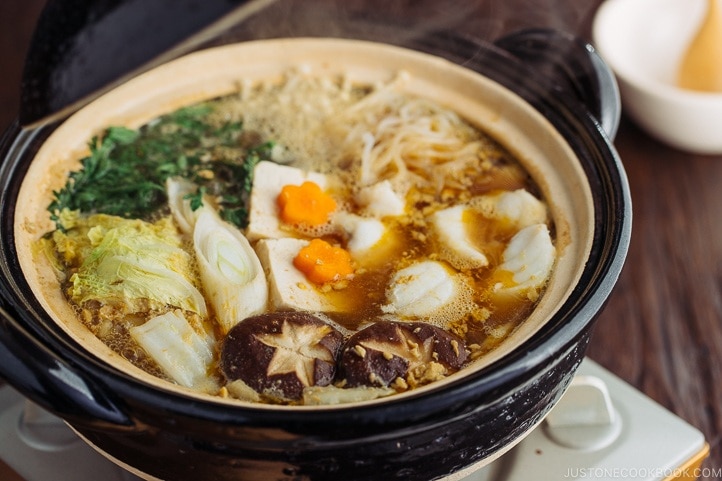 This hot pot is also a delicacy in Japan because monkfish is quite expensive. However, during the winter months, monkfish is pretty affordable in Korean grocery stores. With the addition of ankimo, you'd get an unbeatably rich and flavorful soup broth.
For those of you who appreciate ankimo, definitely look up the ingredient at your local grocery store and make this appetizer at home and save the rest for the best hot pot recipe!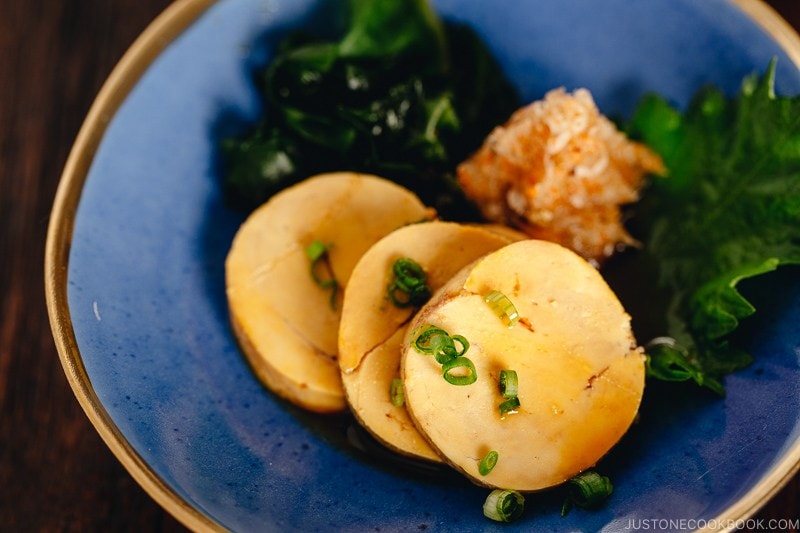 Wish to learn more about Japanese cooking? Sign up for our free newsletter to receive cooking tips & recipe updates! And stay in touch with me on Facebook, Pinterest, YouTube, and Instagram.
Ankimo
Known as the foie gras of the sea, Ankimo is steamed monkfish liver, which is considered a delicacy in Japan. This dish is often offered as an appetizer in Japanese restaurants, but you can easily make it at home if you can find packaged ankimo in your local grocery store.
Japanese Ingredient Substitution:
If you want substitutes for Japanese condiments and ingredients, click
here
.
Instructions
Gather all the ingredients.

Soak dried wakame seaweed in water for 10 minutes, or until rehydrated.

Grate daikon radish.

Gently squeeze water out, leaving some moisture (don't dry it out completely).

Add ½ tsp Ichimi Togarashi and mix together.

Take out Ankimo from the package. Thinly slice the Ankimo, roughly ¼ inch thickness. I served 3 slices for each person.

Serve the Ankimo on a plate, garnish with shiso, wakame, and grated and seasoned daikon. Serve chilled.
Nutrition
Nutrition Facts
Ankimo
Amount per Serving
% Daily Value*
* Percent Daily Values are based on a 2000 calorie diet.
©JustOneCookbook.com Content and photographs are copyright protected. Sharing of this recipe is both encouraged and appreciated. Copying and/or pasting full recipes to any website or social media is strictly prohibited. Please view my photo use policy
here
.