From sunomono cucumber salad to simmered kabocha to miso butter mushrooms in foil, here are our 21 most popular Japanese vegetable dishes to enjoy all year.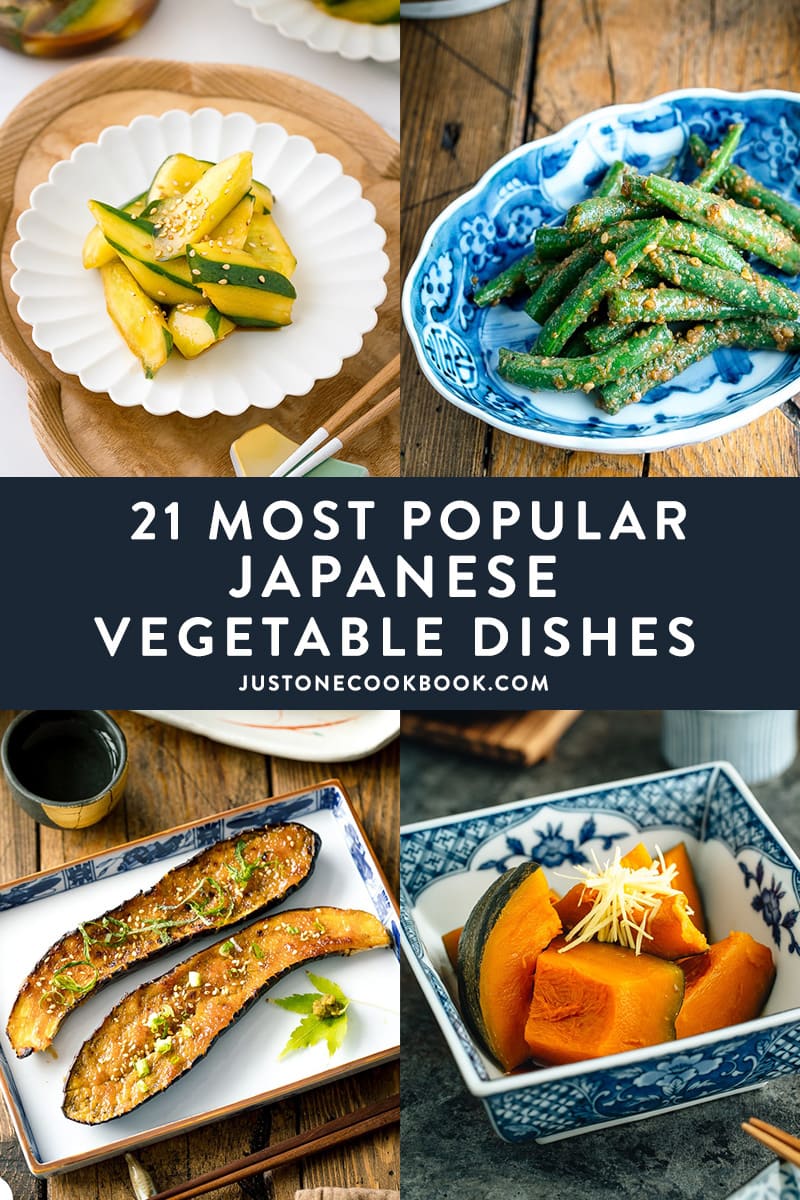 Japanese cooking places a great emphasis on balance. That means every component—be it main or side dishes—of a meal is equally important. Vegetable dishes are particularly appreciated as they keep a meal wholesome and bright. Here we've rounded up 21 of our most delicious, all-around Japanese vegetable dishes.
You'll find familiar veggies like spinach and green beans and unusual ones like burdock roots and hijiki seaweed. All prepared in interesting but approachable Japanese methods. These vegetables are often served as a side and pair well (nearly) with every Japanese and Asian meal.
If you're adventurous with vegetables, we know you will find some delicious discoveries from the collection. This is the time to try out some new vegetables and new ways to upgrade market-fresh vegetables on your dinner plate!
21 Most Popular Japanese Vegetable Dishes to Make At Home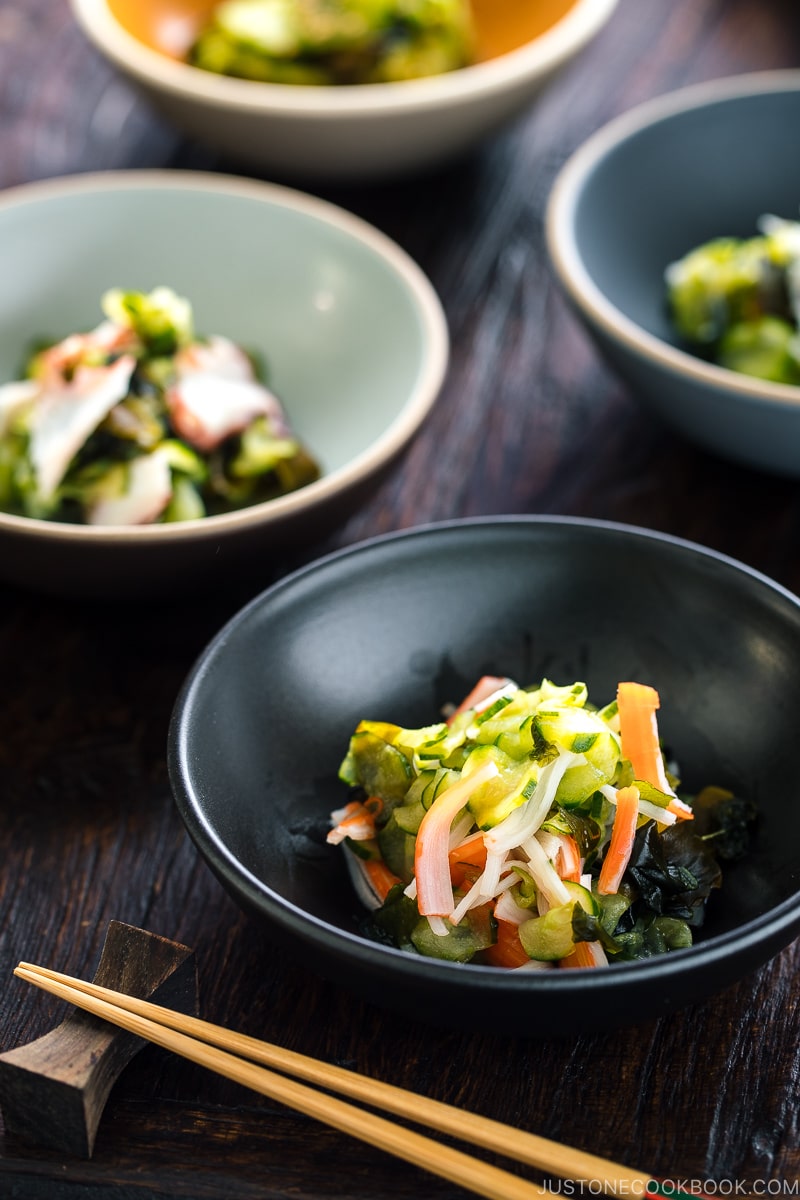 Sunomomo is easily one of the most popular vegetable sides at the Japanese dinner tables! Light, tangy, and wonderfully refreshing, you can serve this sweet and sour salad with anything. It's versatile and so easy to make! I'll show how you can change things up in 4 simple ways.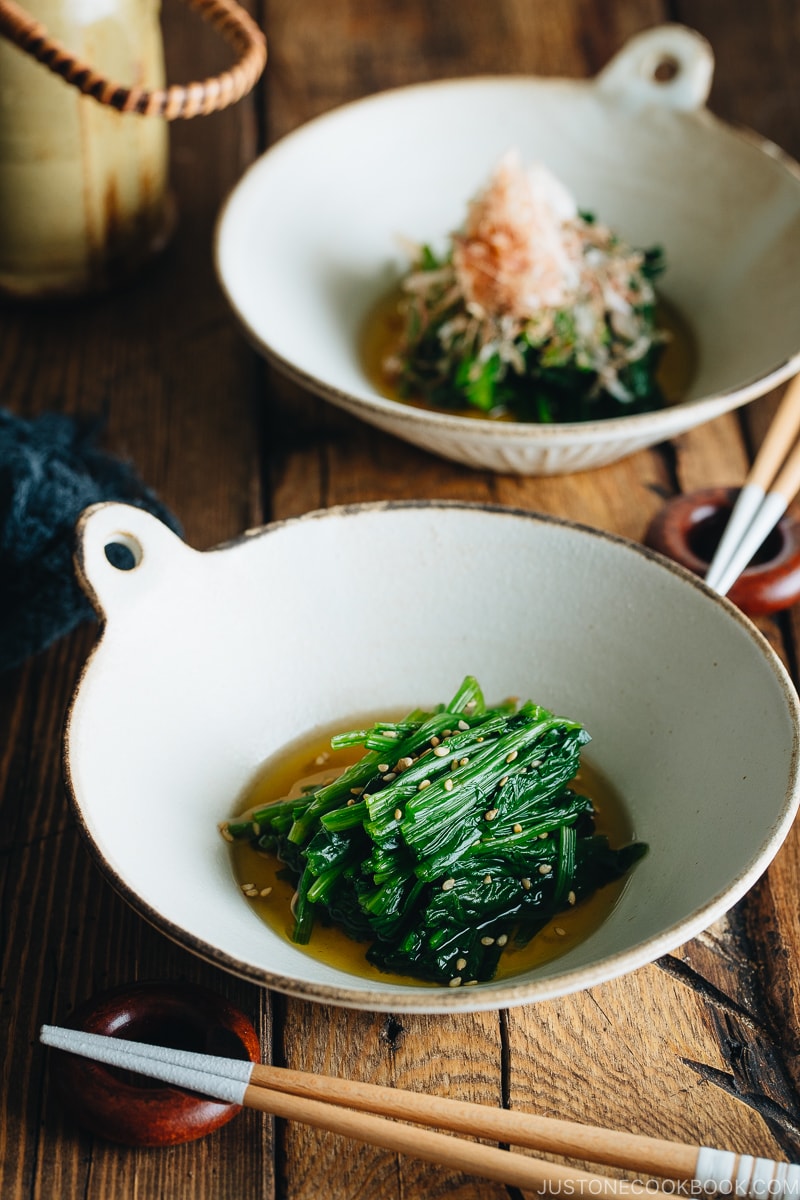 A deliciously healthy recipe will have your whole family begging for more spinach at dinnertime! First, blanch the spinach for a quick minute, give it an ice bath, then finally dress it in a dashi based sauce and serve.
Kabocha is a fall and winter classic. When simmered in a dashi broth seasoned with soy sauce and sake, the natural flavor of the Japanese favorite squash is intensified and improved. Not only it makes a hearty side, it is also chock full of nutrients.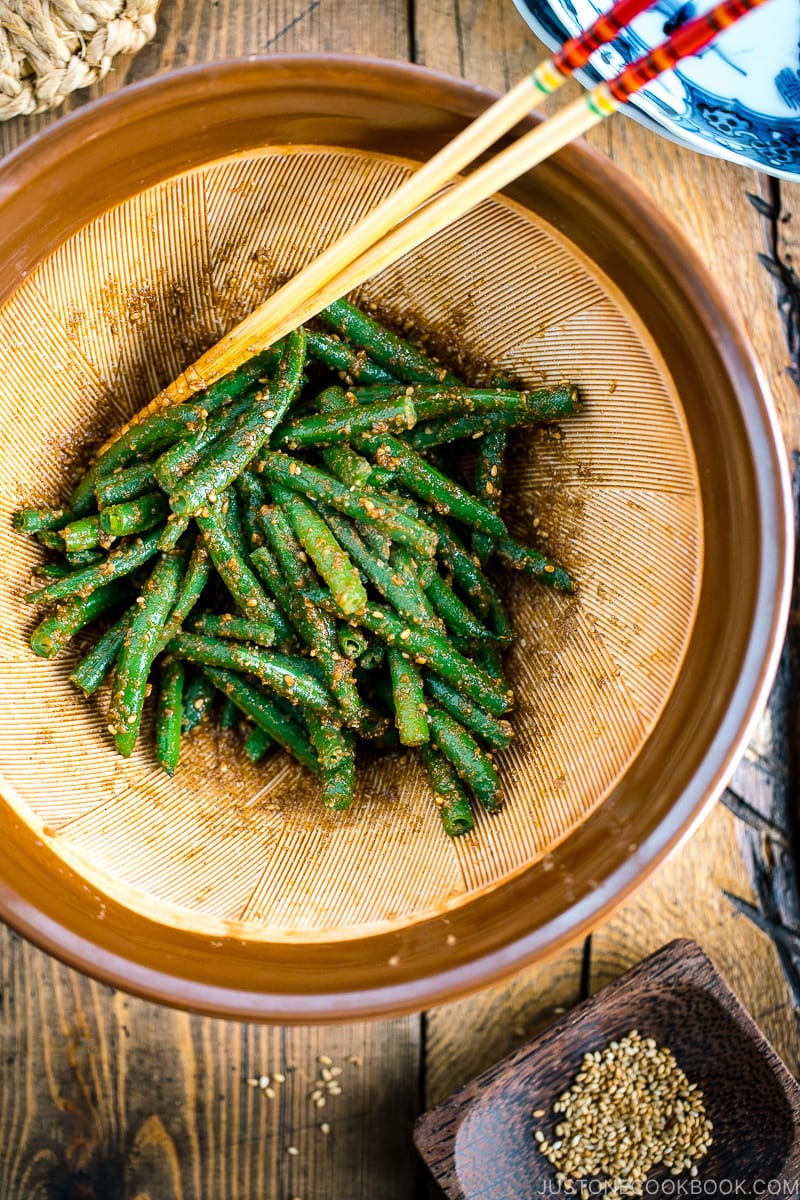 Tossed with a sweet, sesame-soy dressing, this simple green bean recipe is one of our all-time most popular. You'll need only 4 ingredients and 20 minutes to make this delicious vegetable side.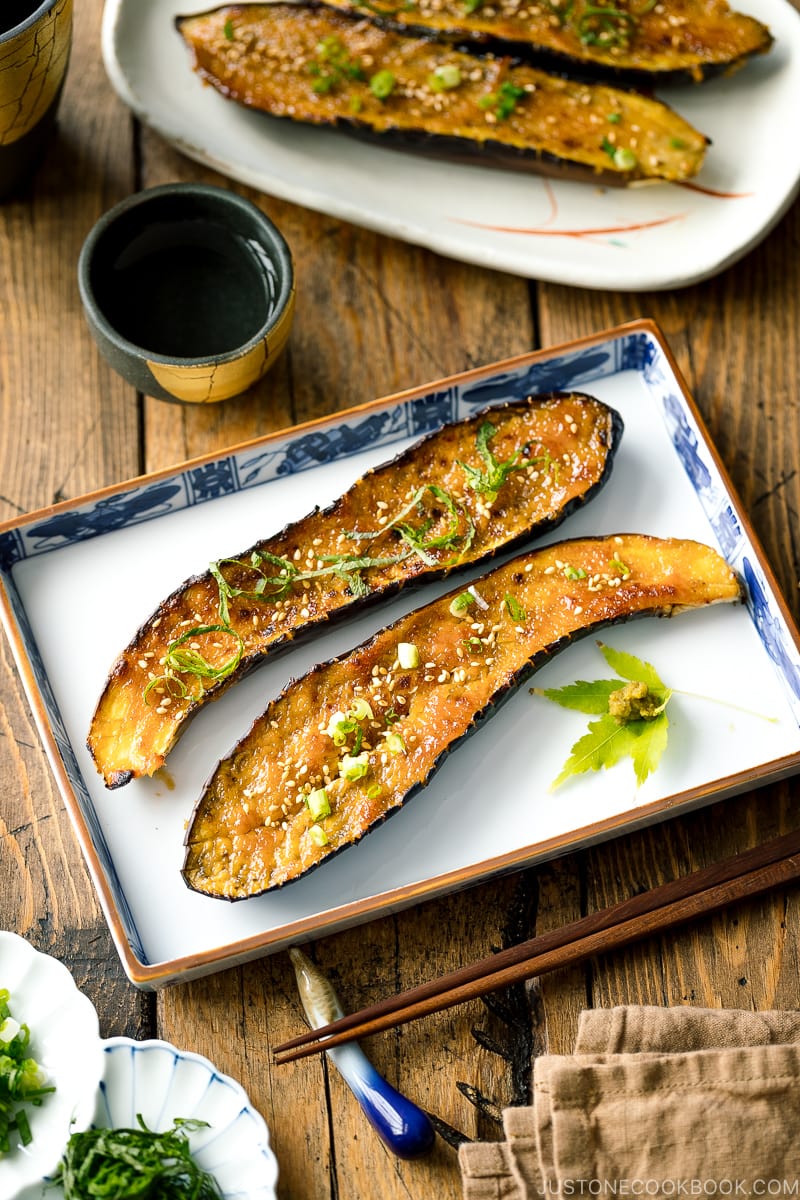 These eggplants are nicely caramelized on the edges yet so creamy in the middle. A satisfying vegan dish that can be done in 30 minutes. Baking softens and sweetens the eggplant into its best texture.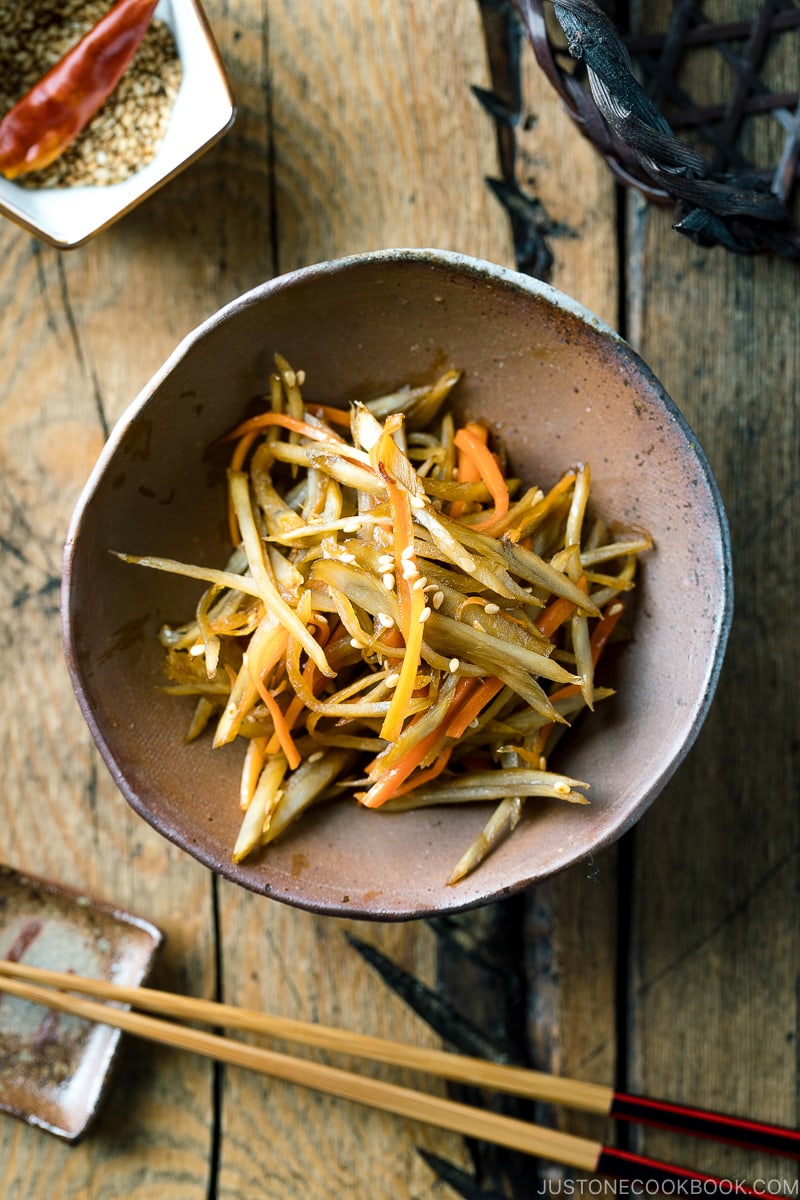 Kinpira Gobo is a traditional Japanese dish made with shredded burdock root and carrot. You can make this crunchy and savory root vegetable dish ahead of time and serve it on a busy weeknight.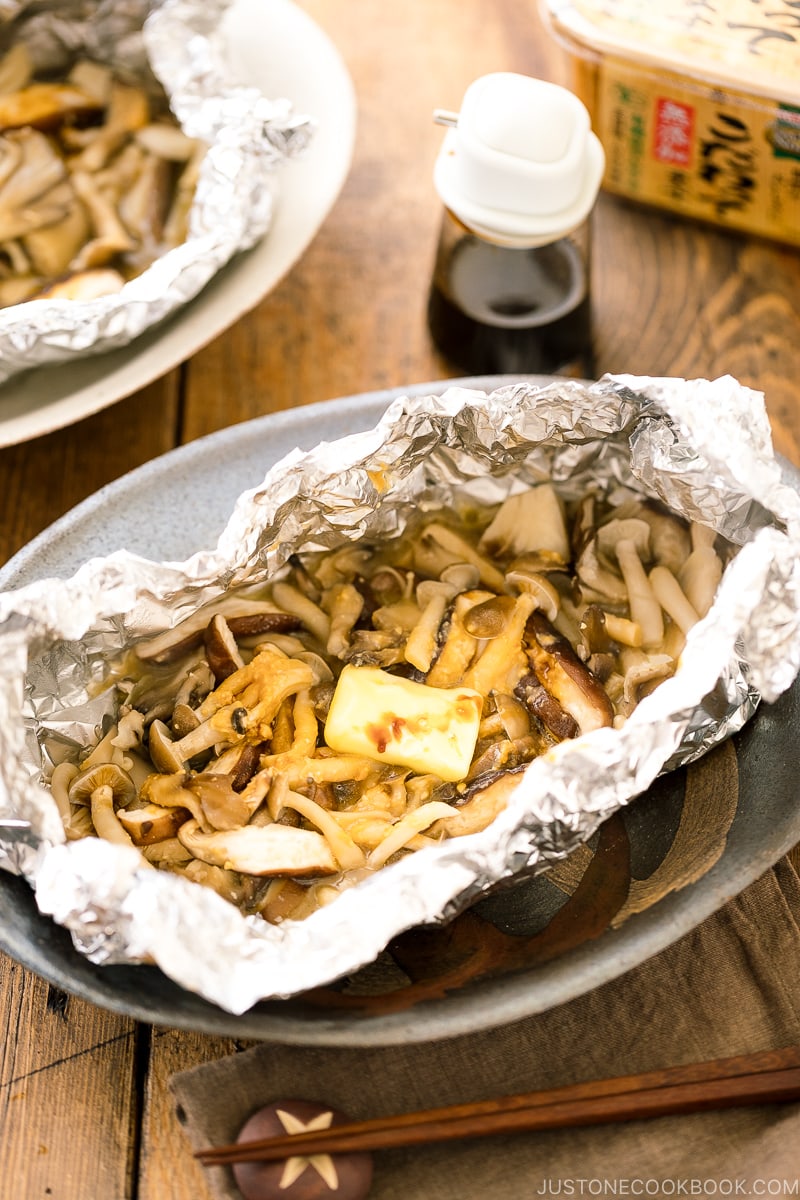 In this recipe, assorted Japanese mushrooms are wrapped in foil and infused with umami-rich seasonings like miso, butter, sake, and soy sauce. The juices of the mushrooms are sealed in, resulting in a moist and velvety texture. For a vegan version, you can omit the butter or use vegan butter. So good with steamed rice!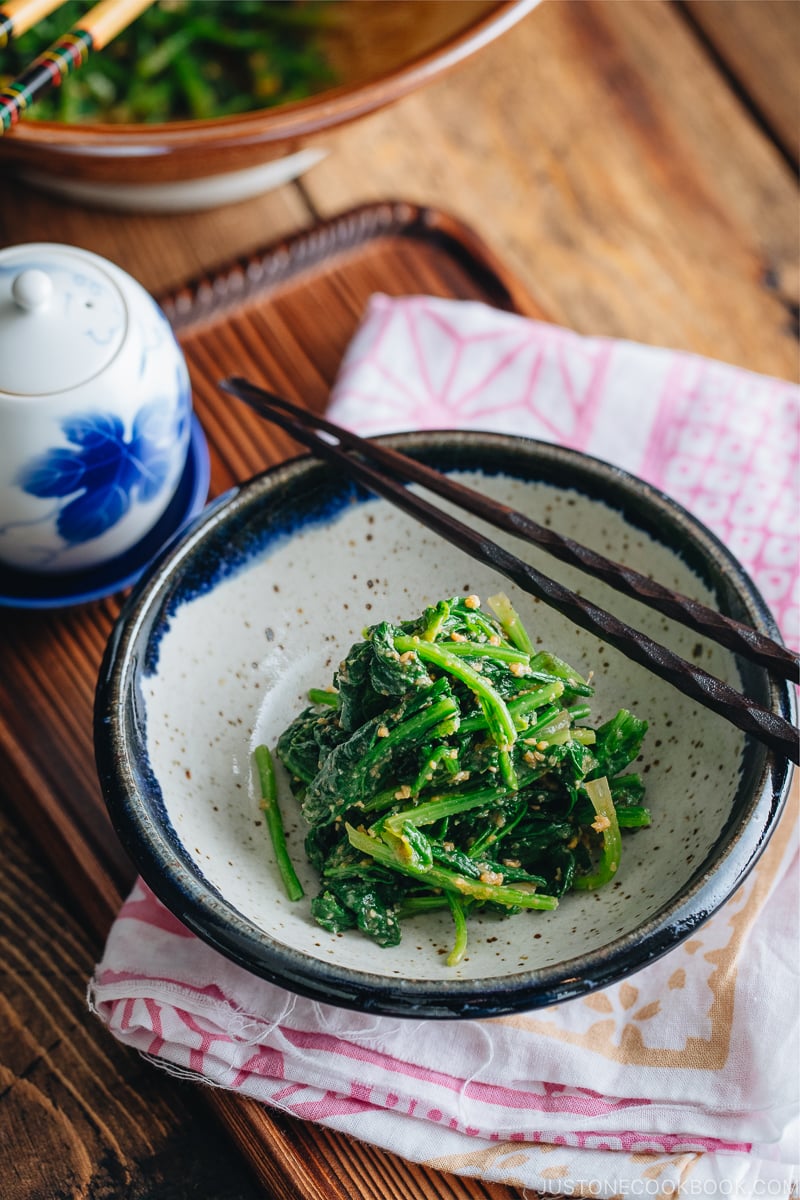 This spinach recipe is one you'll make again and again. The nutty and savory sesame miso sauce is a simple yet addicting way to enhance the greens.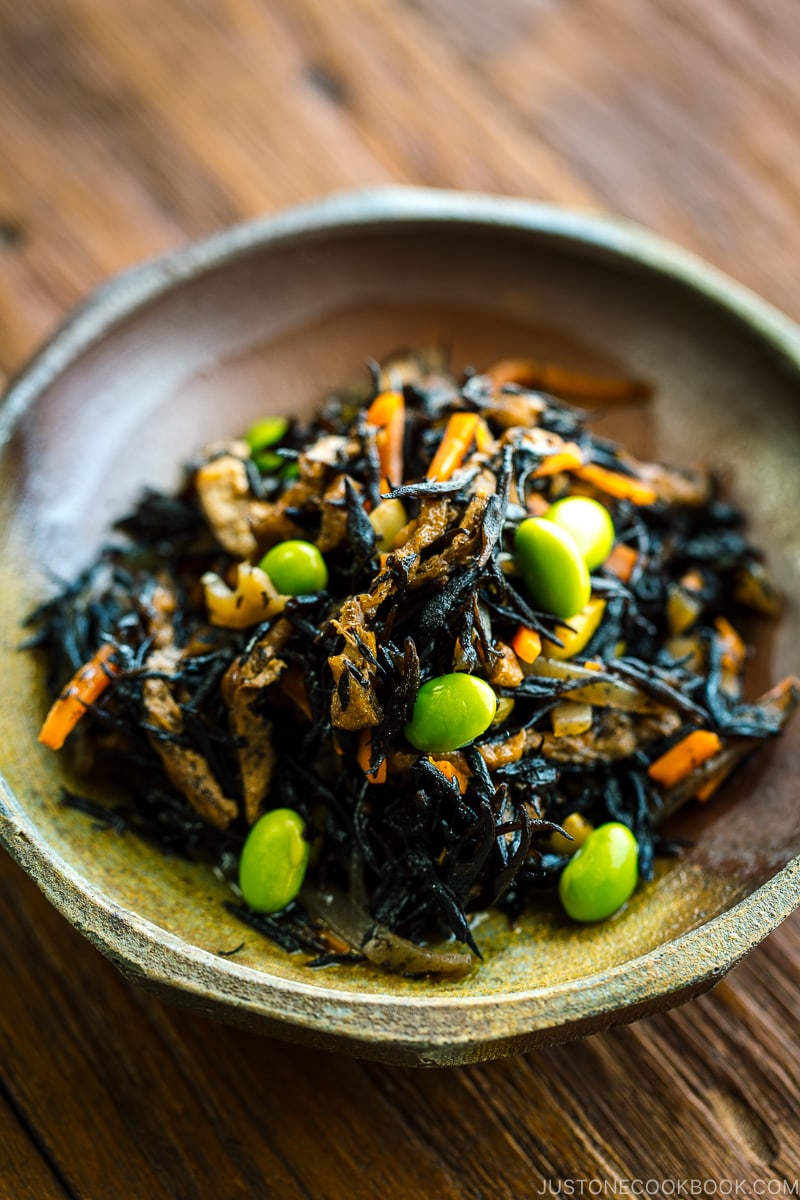 Another unique but classic Japanese dish, hijiki seaweed salad features a type of wild seaweed that is highly nutritious. The Japanese have been enjoying this salad as a part of a balanced diet for centuries. It is prepared by simmering a mix of vegetables in a savory dashi broth.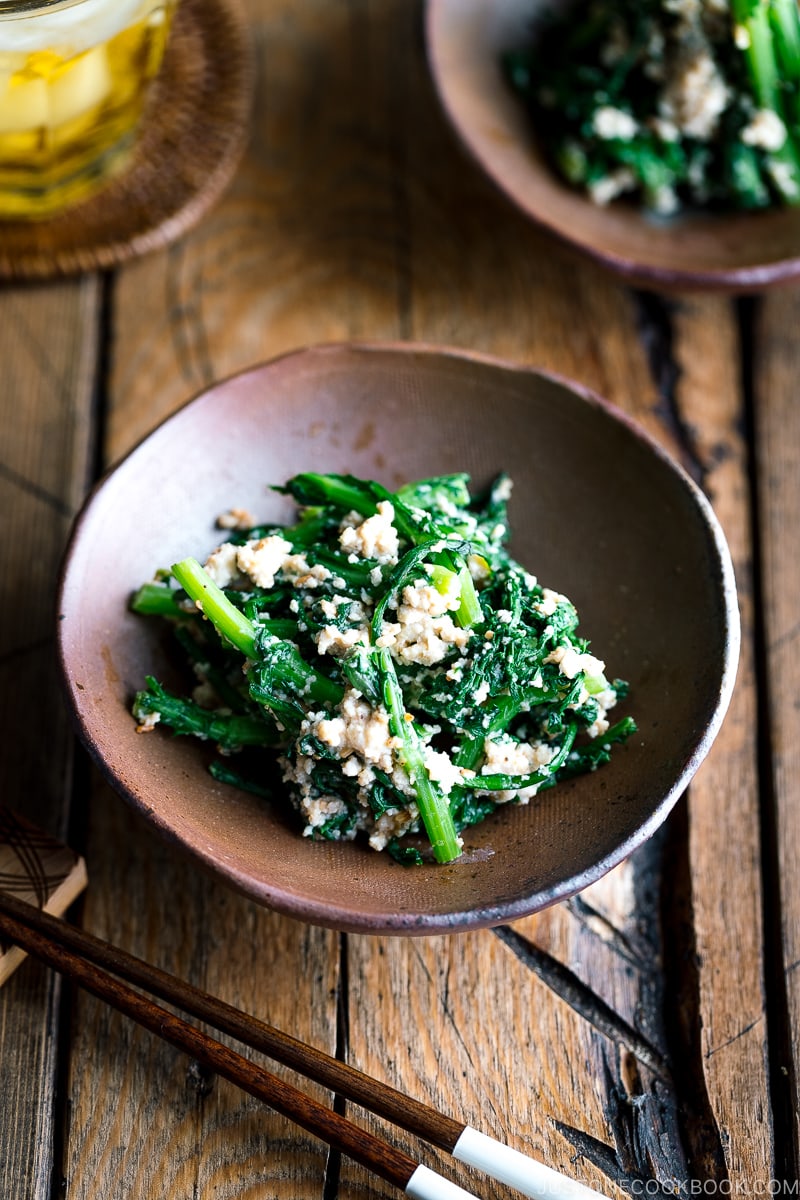 Brighten your Japanese meal with this lovely greens and tofu salad! I used chrysanthemum greens, but you can definitely use other leafy greens such as spinach, mustard greens, beet greens, or turnip greens that are available to you. The nutty, savory, and creamy sesame tofu sauce will bring it all together.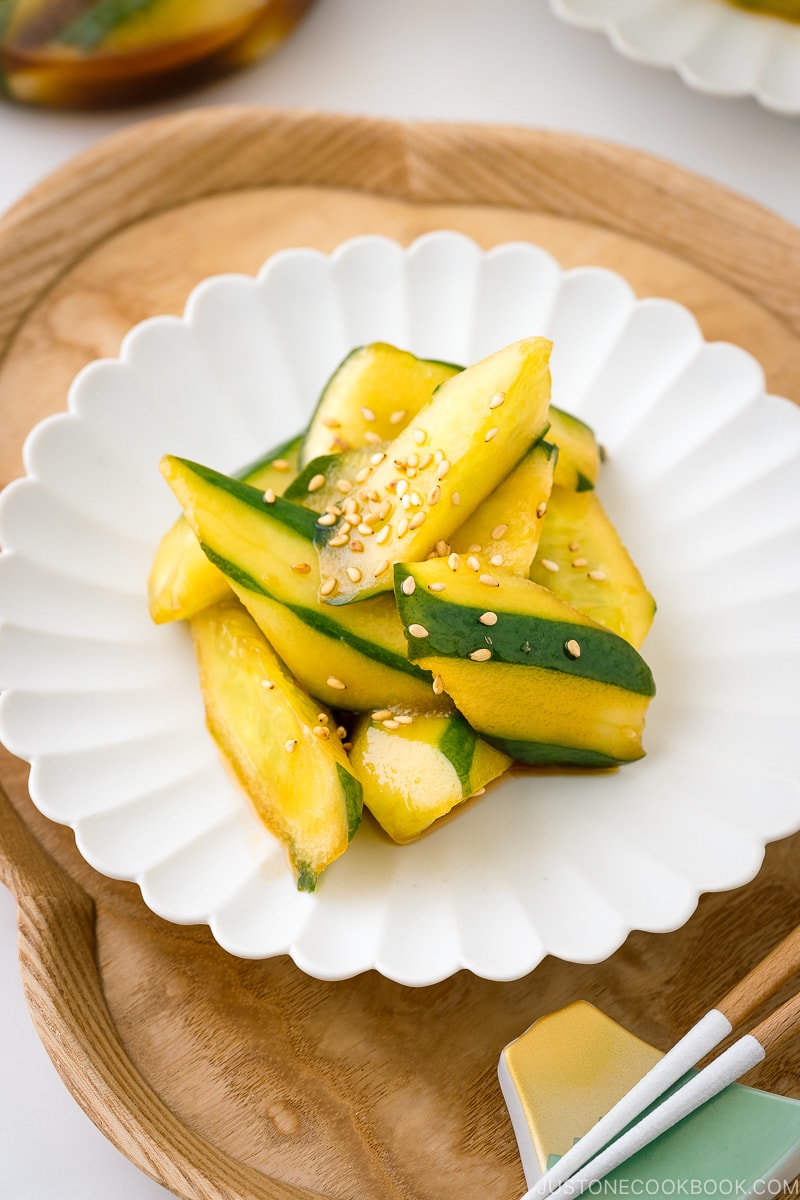 This spicy Japanese pickled cucumber is the kind of quick recipe everyone needs to keep in their back pocket. It's simple and versatile enough to pair with any kind of meal.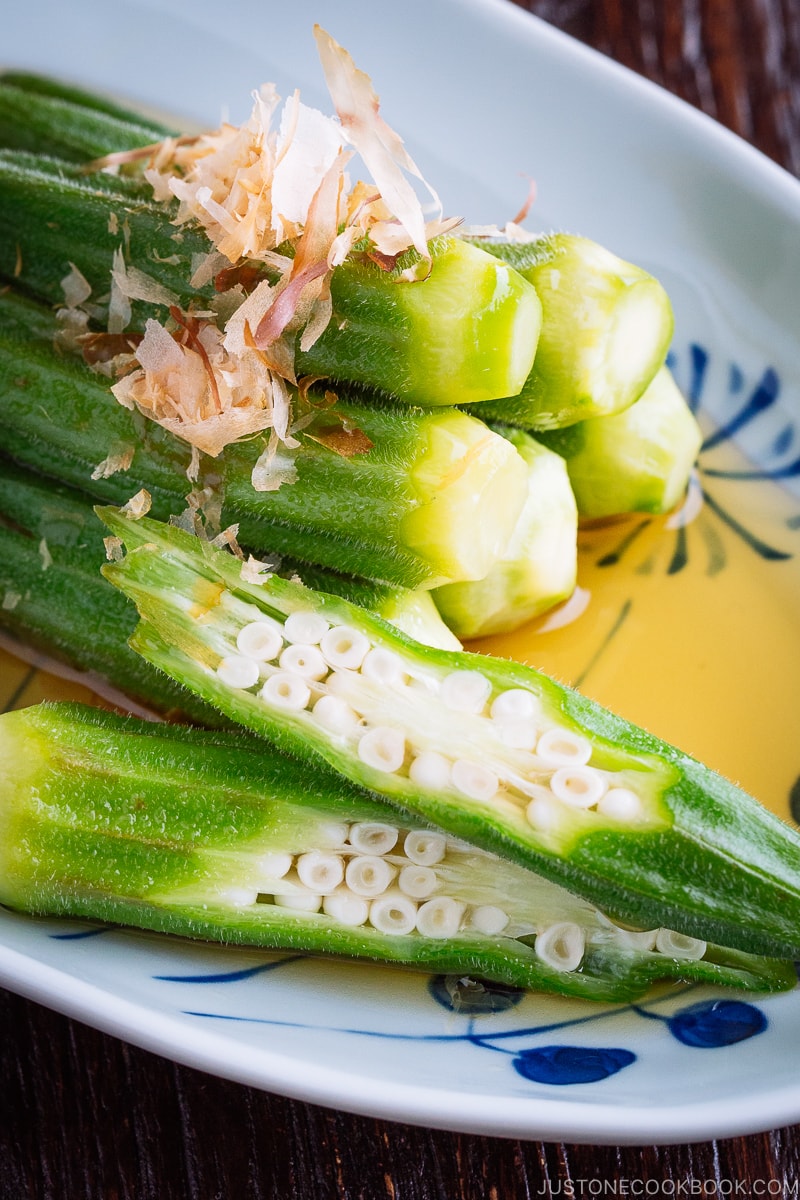 Okra is such an interesting vegetable! Once you discover its potential and how to cook it best, you will come to love and enjoy what it has to offer. This simple recipe is a good place to start.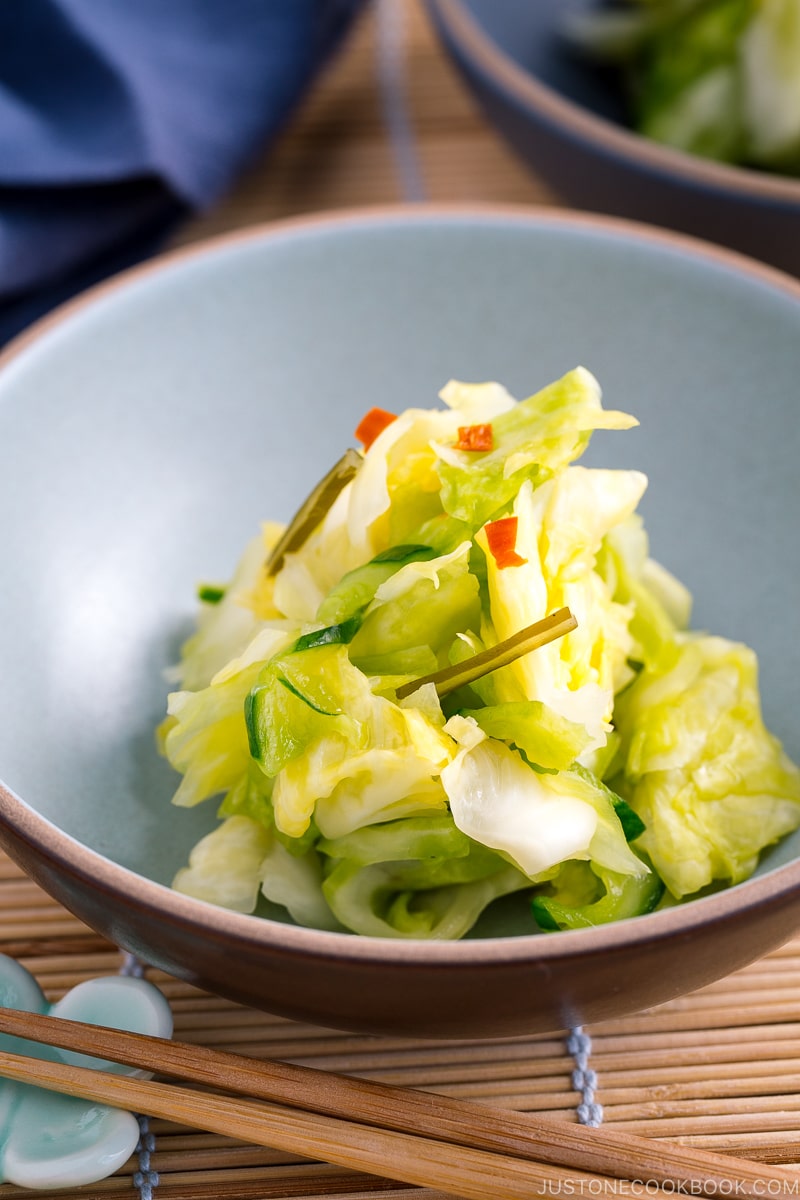 Brined in salt, kombu, and chili flakes, this palate-cleansing Japanese pickled cabbage makes a perfect accompaniment to a traditional Japanese meal. A perfect way to use up any leftover cabbage in the crisper drawer.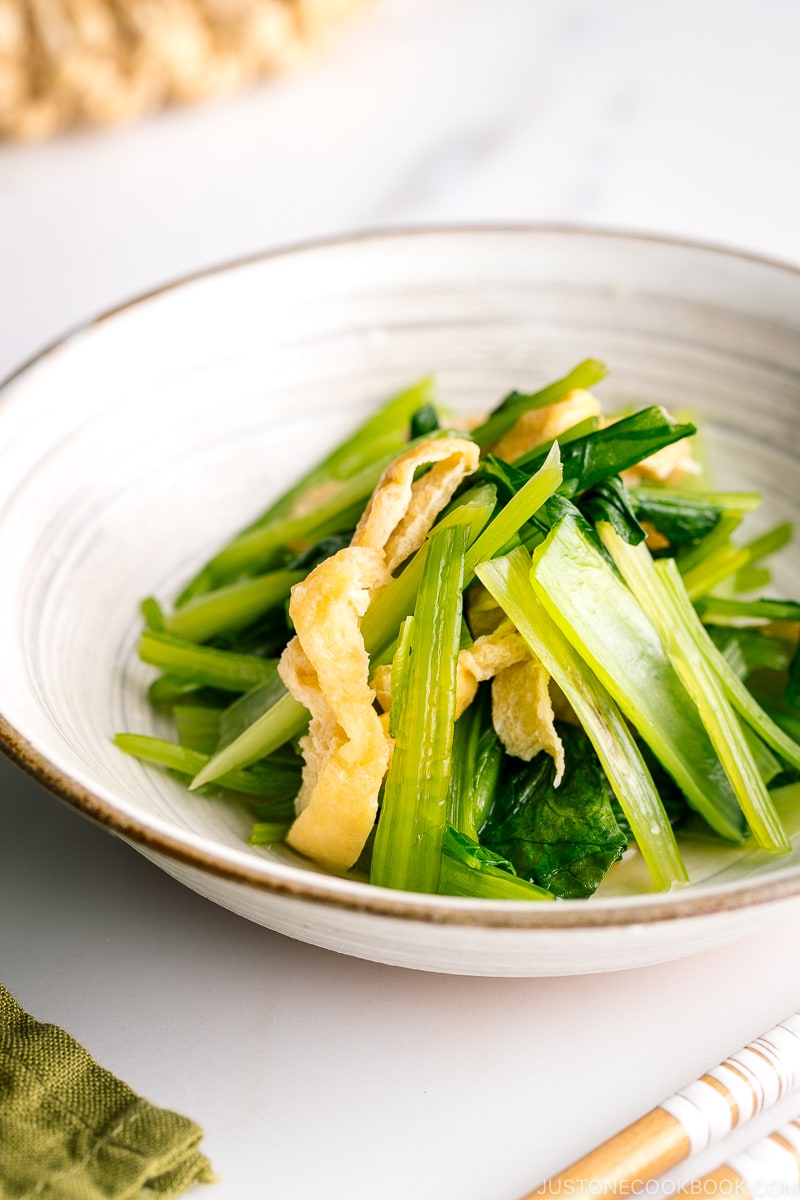 Japanese cuisine has a way to make any fresh greens tasty by bringing out their natural sweet flavor and by adding a dimension to the texture. In this case, the greens are joined forces with spongy and juicy aburaage (fried tofu pouch) to deliver satisfying bites. Did we say it is meal-prep friendly too?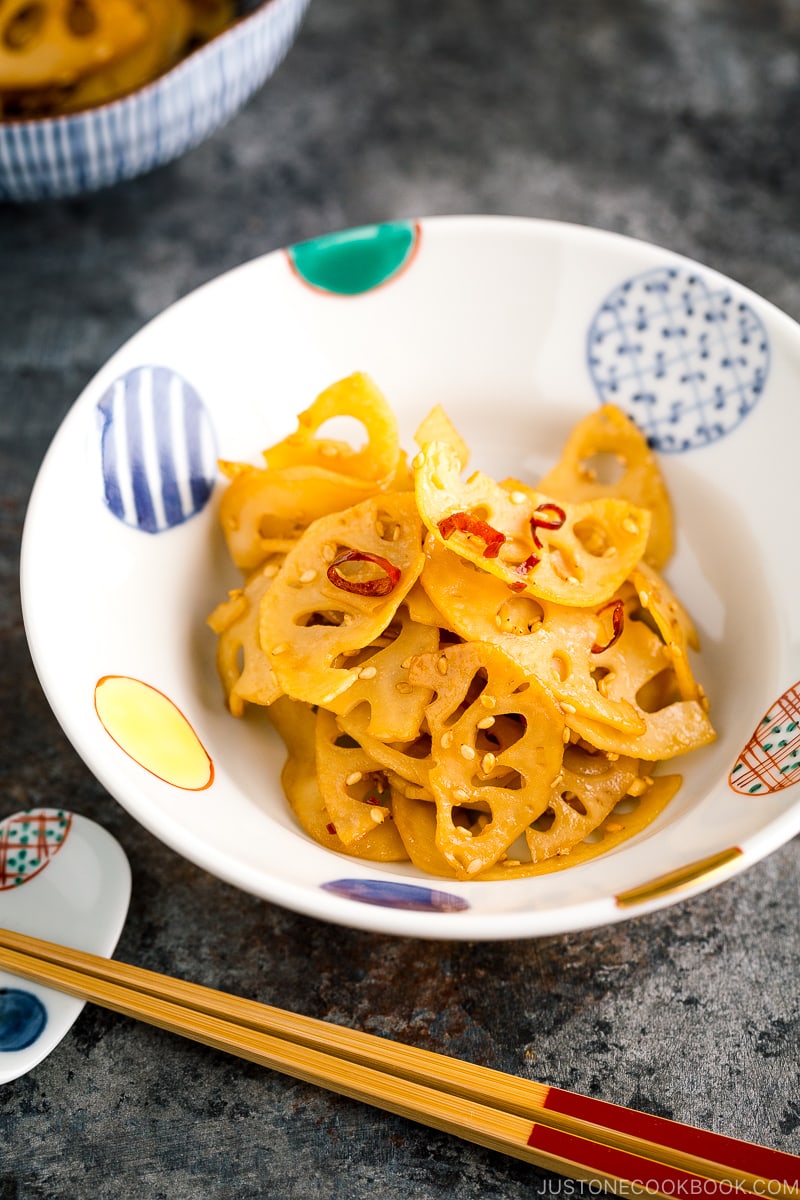 In this delicious recipe, lotus roots are first stir-fried and then simmered in soy sauce and mirin seasonings. I like giving it a little spice treatment with thinly sliced chili peppers, but you can leave it out.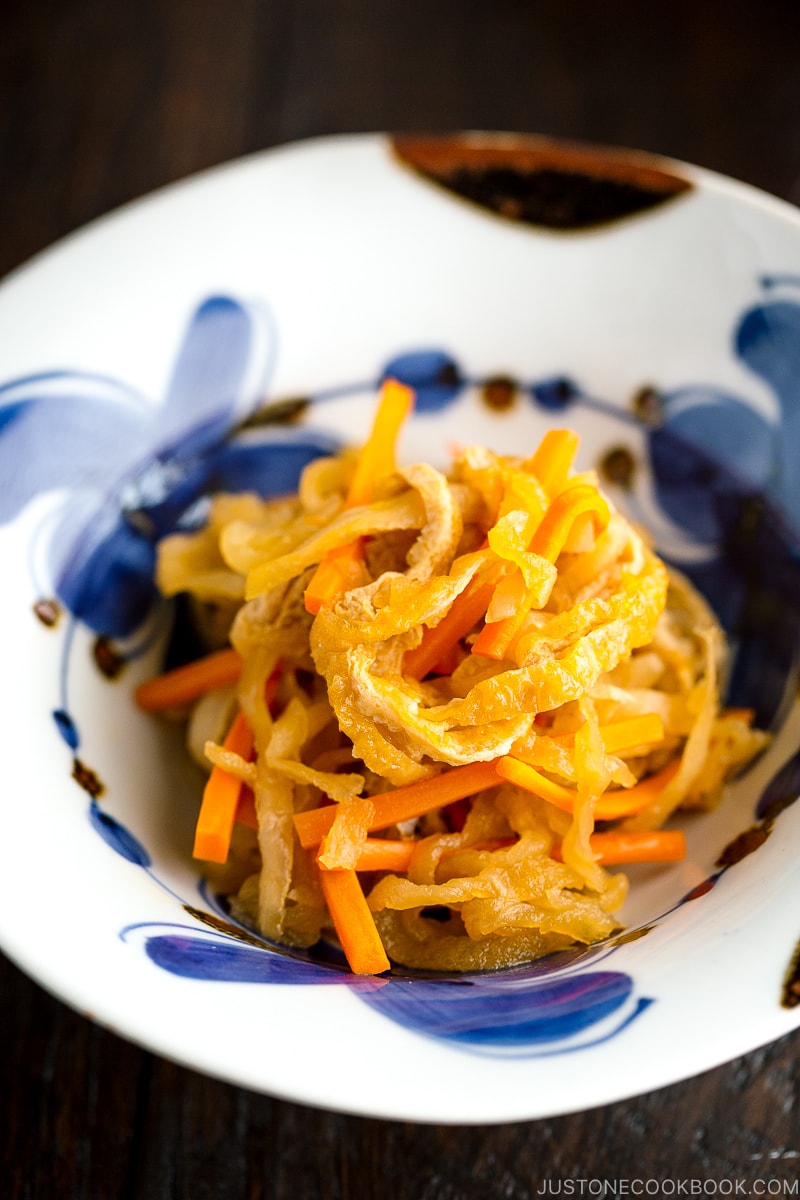 This is a traditional Japanese vegetable side dish made from dried daikon, thinly sliced carrots, and aburaage fried tofu. It is commonly served in Japanese homes and can be enjoyed at room temperature, warm, or chilled. If you can find packaged kiriboshi daikon (dried shredded daikon radish) in dried food sections in a Japanese grocery store, I recommend giving it a try!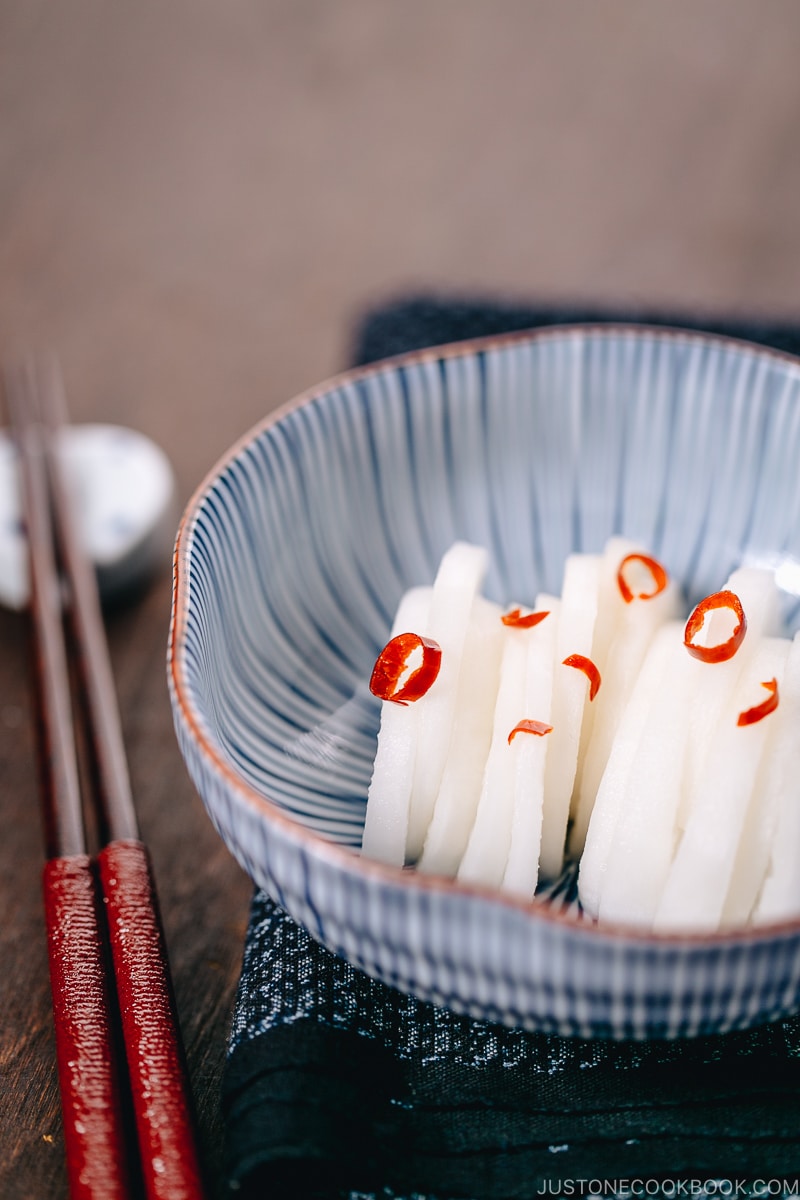 Daikon is known for its detox and palate-cleansing properties. And when you pickle daikon, it will turn into an amazing side dish. All you need is the right amount of rice vinegar, sugar, and salt to make this easy pickle.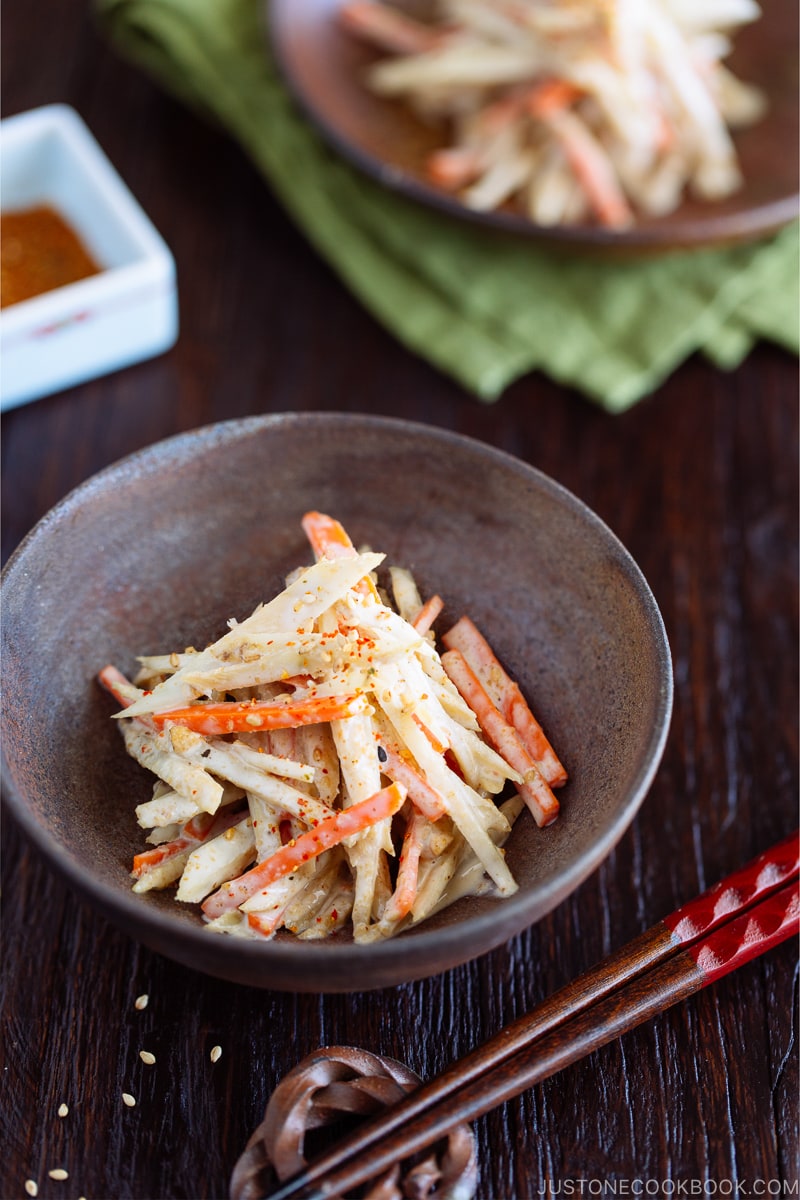 This crunchy burdock root and carrot salad will remind you of a coleslaw! Coated with creamy Japanese mayonnaise, it goes well with any Japanese dish and bento. You'll find all kinds of sensation in one delicious bite!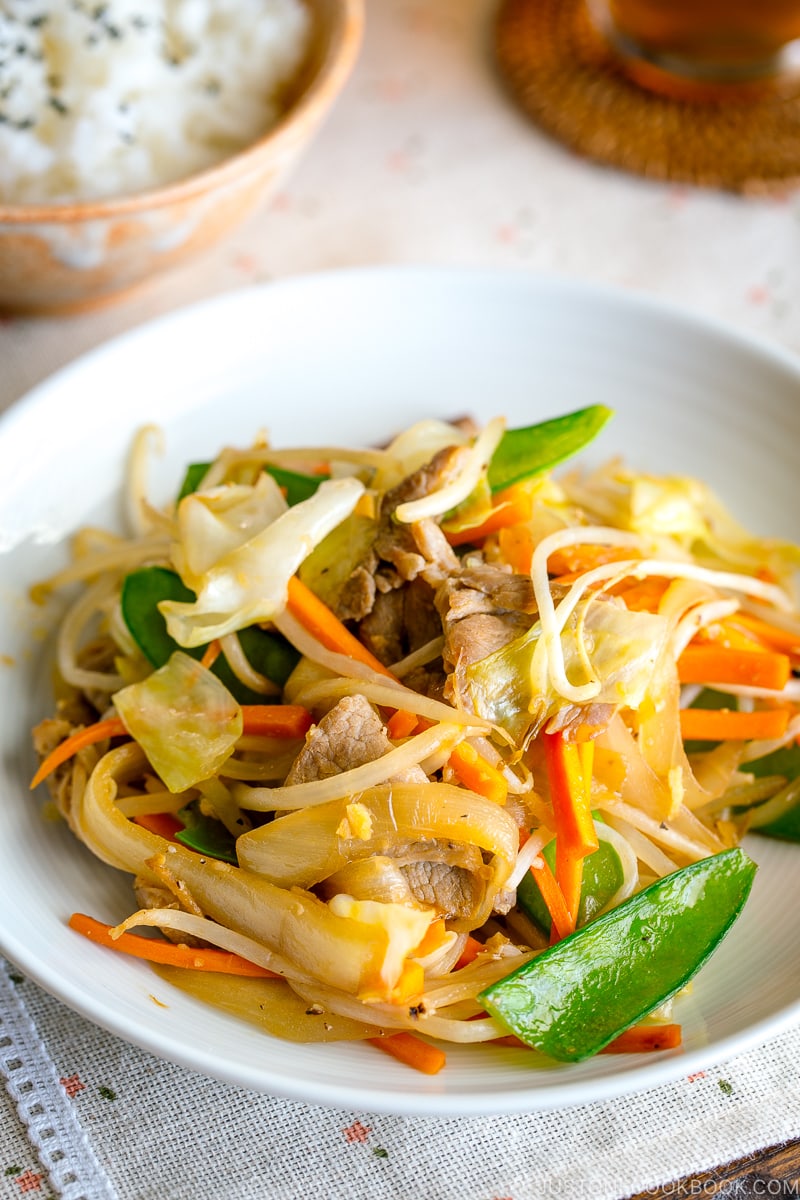 Not sure what to do with all the vegetable leftovers? Stir fry can always come to the rescue. It makes a dynamite side but you can easily turn it into a main. Feel free to swap the pork with chicken, shrimp, tofu, or mushrooms!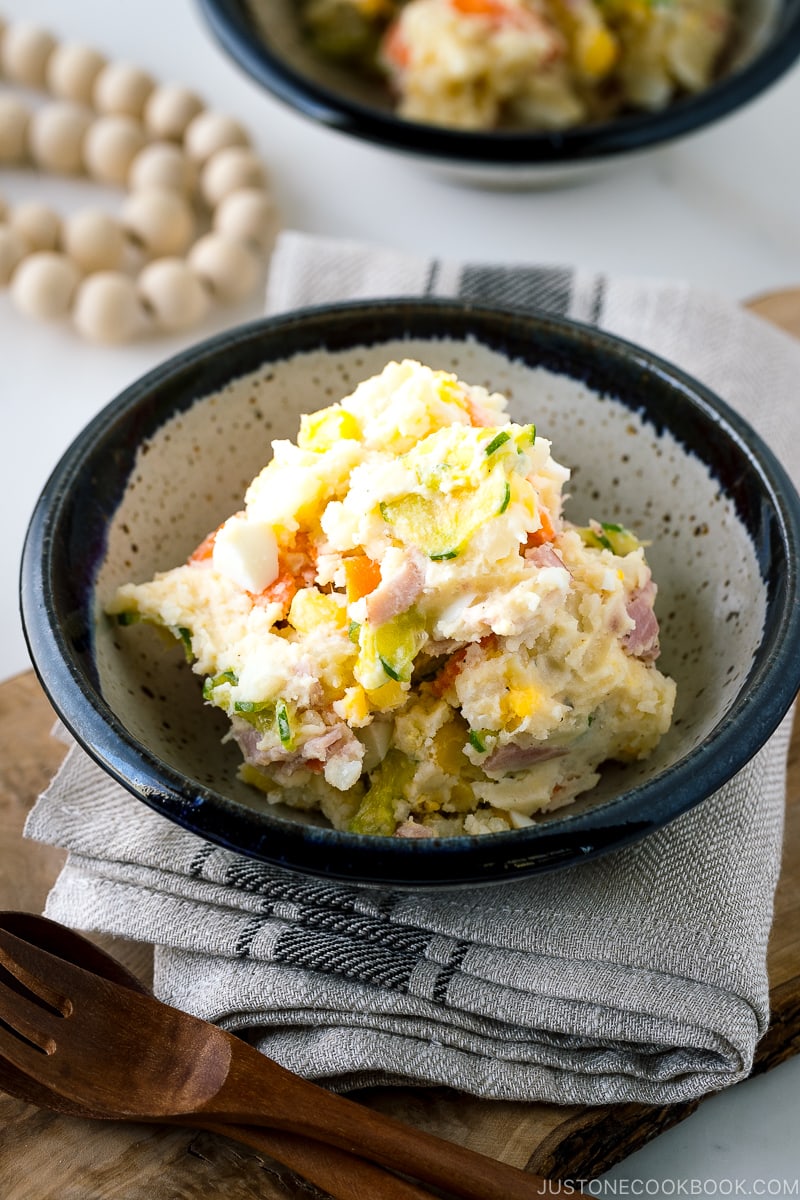 This is a guaranteed crowd-pleaser. There are various reasons why the Japanese version of potato salad is so good, but we think ultimately it comes down to the brilliant play of texture and flavor. It will be your potluck favorite!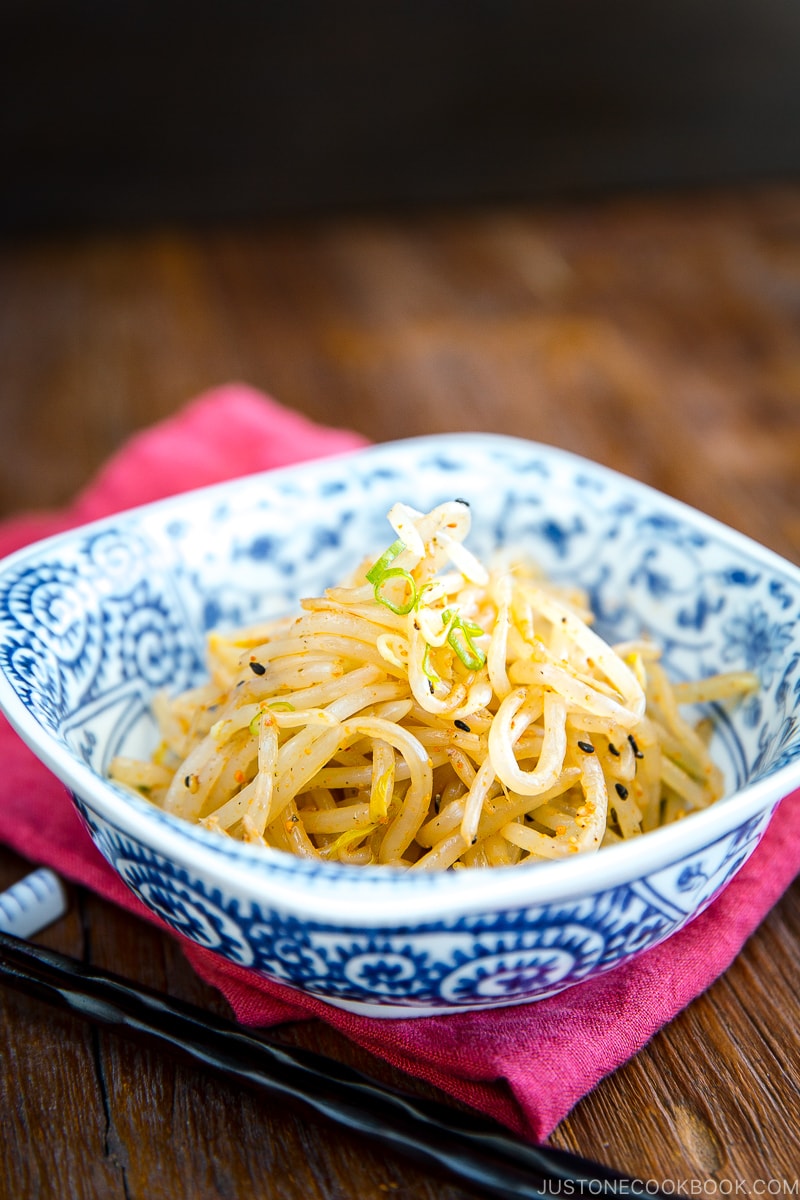 Light and refreshing bean sprout salad with a kick! It goes great with anything, especially Japanese and Asian-style barbecue.
---
More Side Dish Recipes You'll Love
Wish to learn more about Japanese cooking? Sign up for our free newsletter to receive cooking tips & recipe updates! And stay in touch with me on Facebook, Pinterest, YouTube, and Instagram.