Roppongi is one of the most vibrant areas in Tokyo. Whether it's dining or shopping, there are plenty of choices in Tokyo Midtown and Roppongi Hills.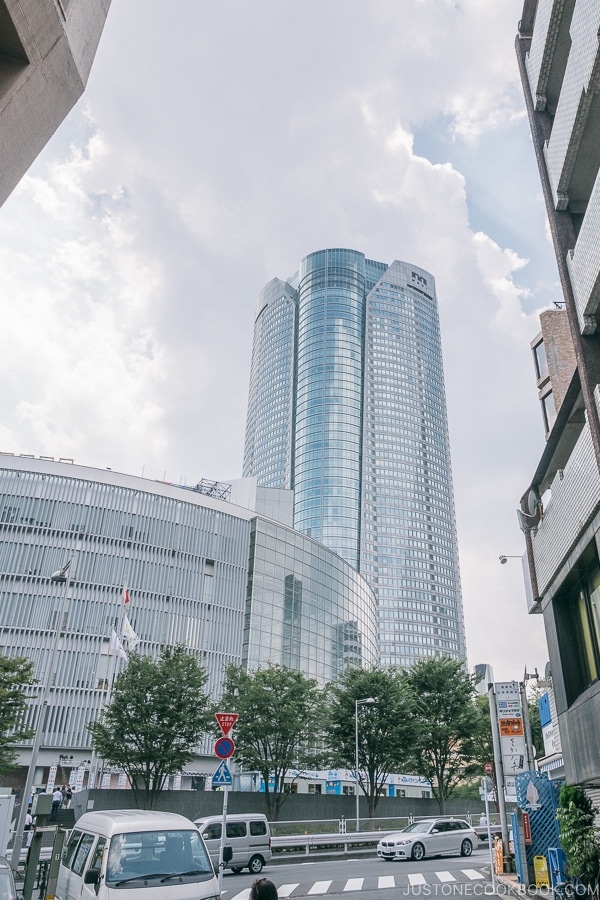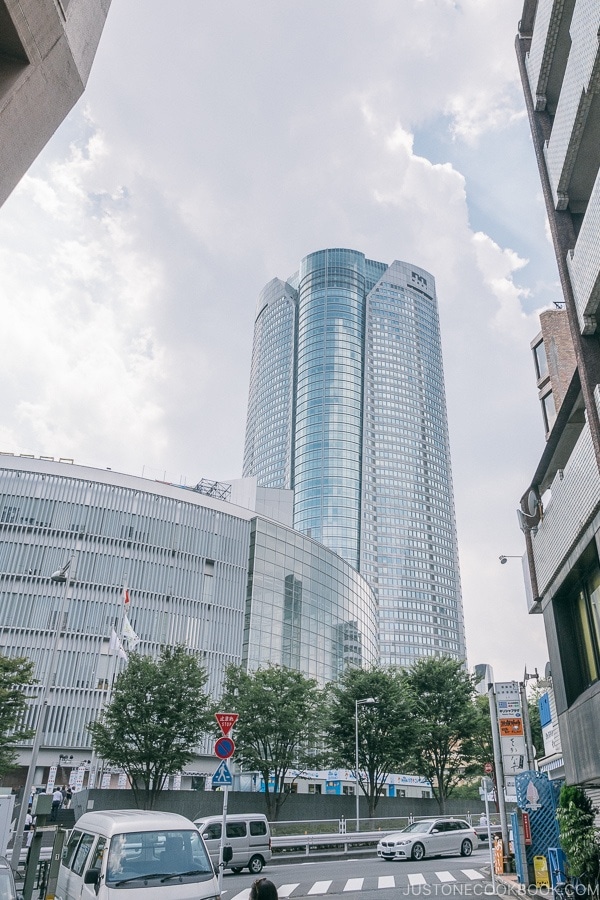 We often get asked by friends and readers on Japan travel tips and itineraries so we try our best to share our Japan experiences on the blog. However, one city we didn't have much travel content on was Tokyo. Why? Since Nami's family only lives 7 miles (15 km) from Tokyo and 15 miles (23 km) to Shibuya, it never seemed like a "Japan travel destination" for us.
As we get repeated request for Tokyo travel guide, we spent 6 days this past summer in Tokyo exploring different wards, activities to do, places to visit and eat. This is just the beginning of our Tokyo travel guide and we'll continue adding to these posts as we explore new adventure and experiences. We hope you will enjoy traveling throughout Tokyo with our family.
The reality is that it's impossible to finish exploring Tokyo in 6 days, or even possibly a month. There are simply way too many options for dining, sightseeing, and entertainment! This is our first effort to share Tokyo with you and we hope you'll enjoy our journey. There is something for everyone in Tokyo so pick and choose what your heart desires when you visit.
For the Tokyo travel guide series, we'll share the following posts:
You might notice there are many areas/wards/stations we missed in Tokyo from the above list, like Tokyo Station. It's because we simply ran out of time to cover and will add it in a future trip. If you have any specific requests, please comment below and we'll try to add it to our future itineraries.
Roppongi Travel Guide
The Roppongi area received a facelift in the 2000's with the rise Roppongi Hills (2003) and Tokyo Midterm (2007) large development projects. These projects created a neighborhood that attracted affluent shoppers, fabulous restaurants, and offers one of the best nightlife in Tokyo for both Japanese and foreigners.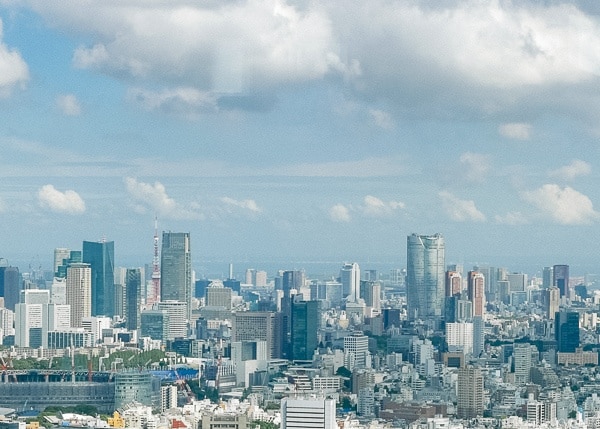 Roppongi Hills 六本木ヒルズ
I shared our visit to Tokyo City View and Mori Art Museum earlier on the blog. Now let's roam around the rest of Roppongi Hills.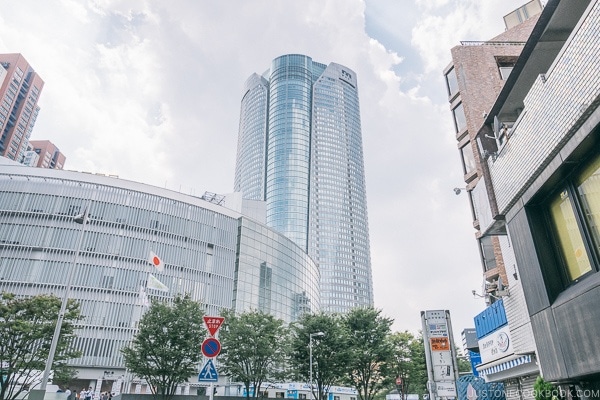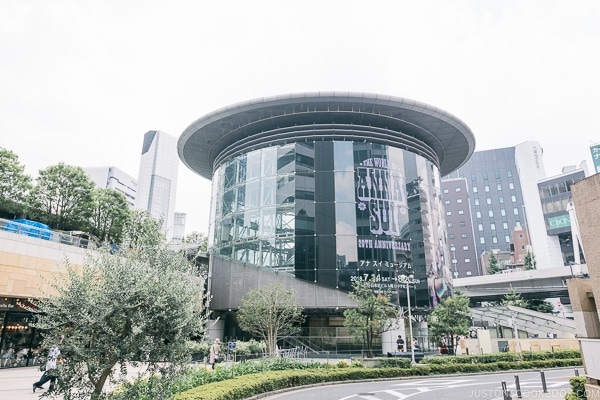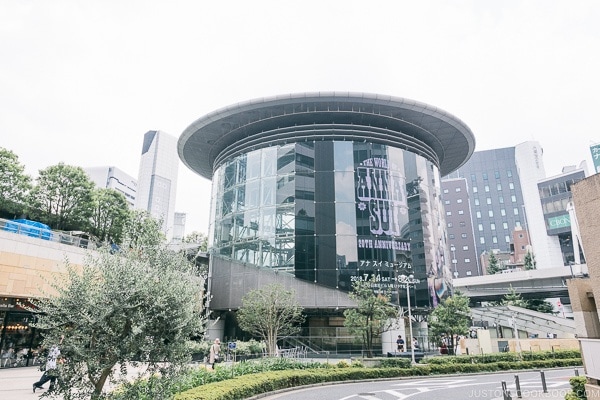 When you're at Roppongi Hills, you can't miss the Metro Hat. It is the Hibiya Line exit to Roppongi Hills. Right near the exit of the Metro Hat is the 66 Plaza.
During the summer, there are many life-sized statues of Doraemon at the plaza in front of Mori Tower as part of TV Asahi's Summer Station. Many children were so happy running around and posing with 66 Doraemon wearing different outfits and having different expressions including ours.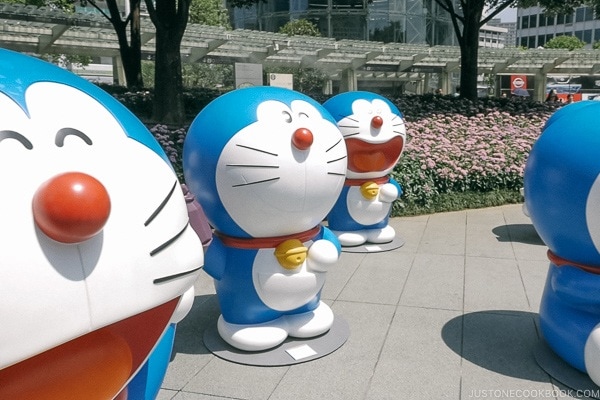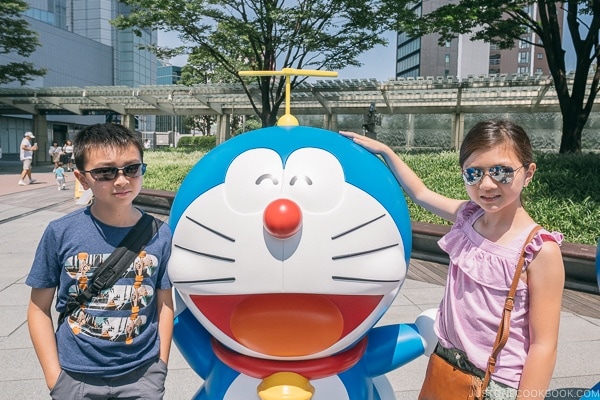 The centerpiece of Roppongi Hills is the Mori Tower. The Mori Tower is one of the tallest building in Tokyo and it is a mixed-use building, with offices in the upper floors and retail shops and restaurants on the lower floors.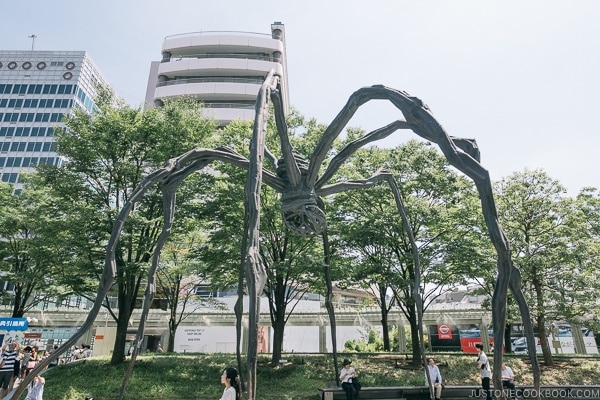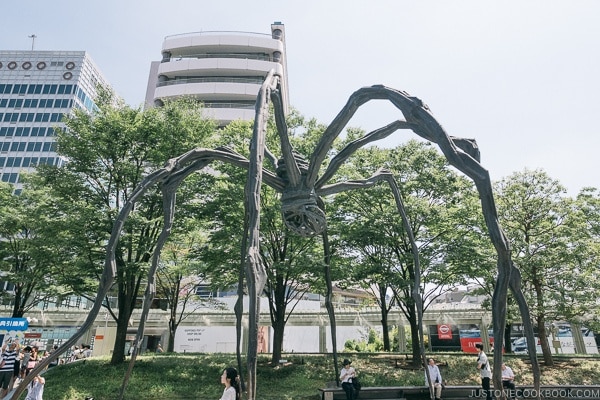 The building area is divided into 66 Plaza, Roppongi Hills Arena, and West Walk Mall.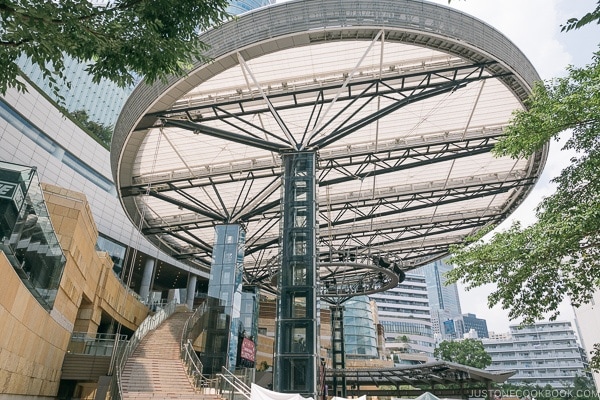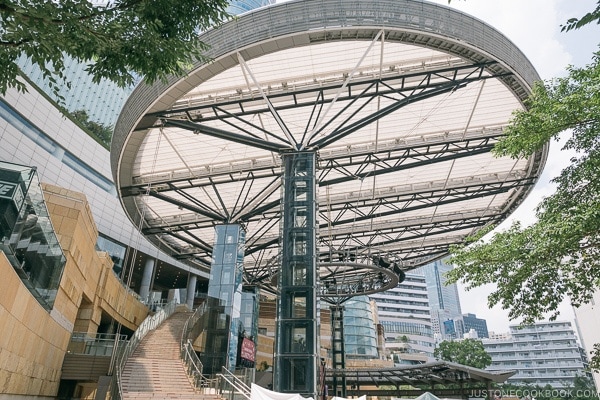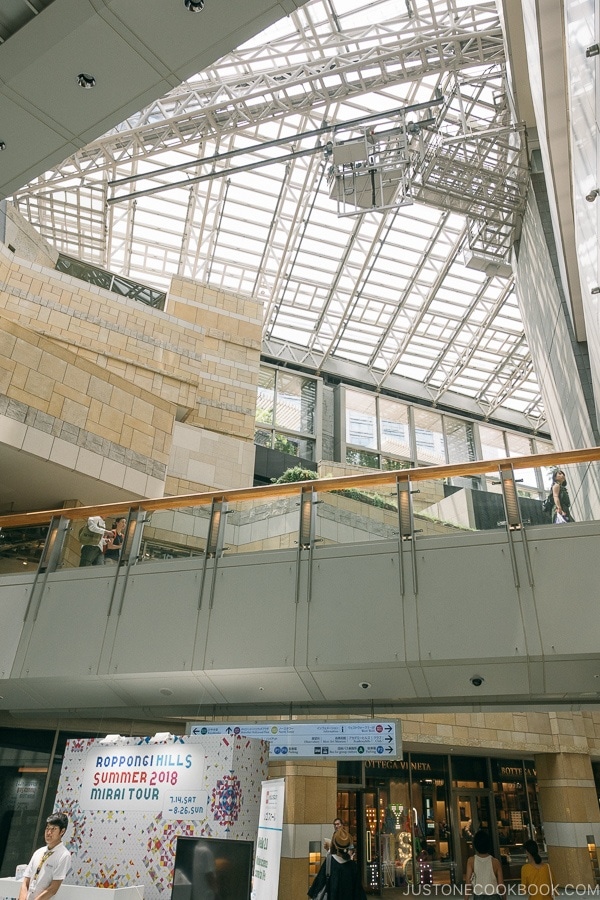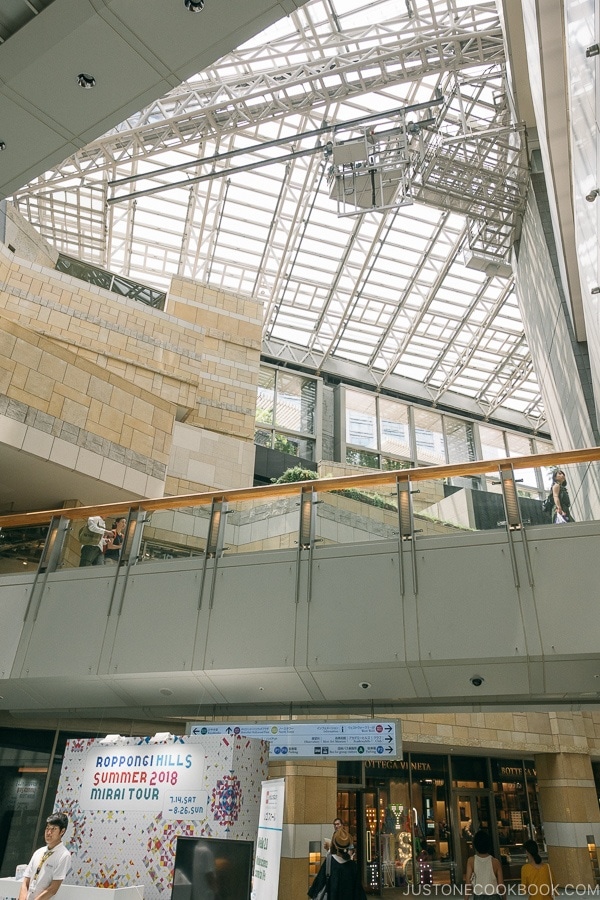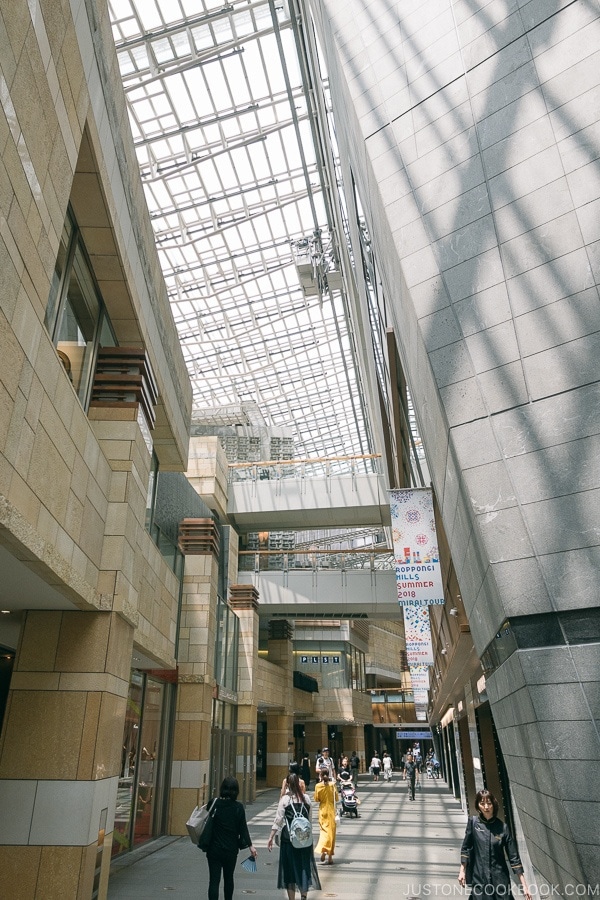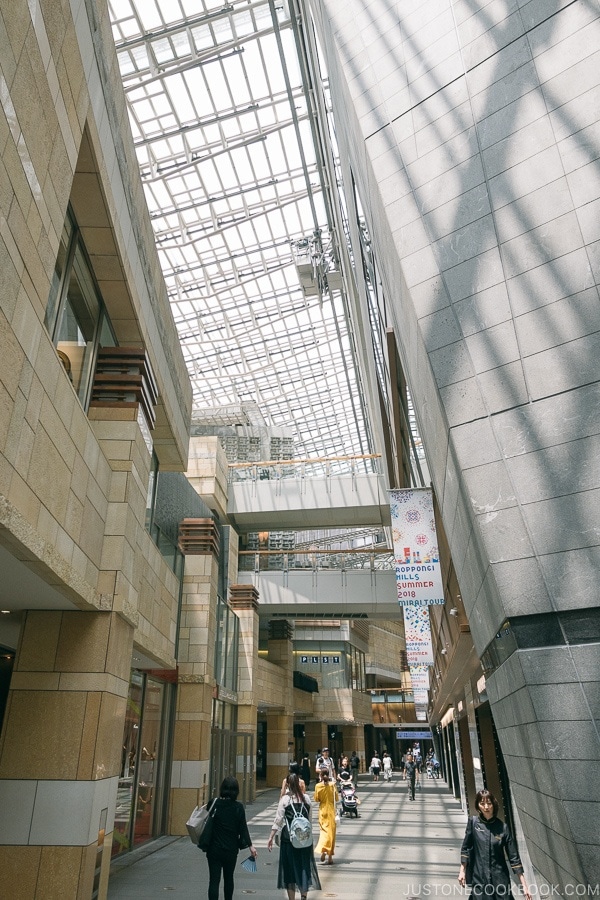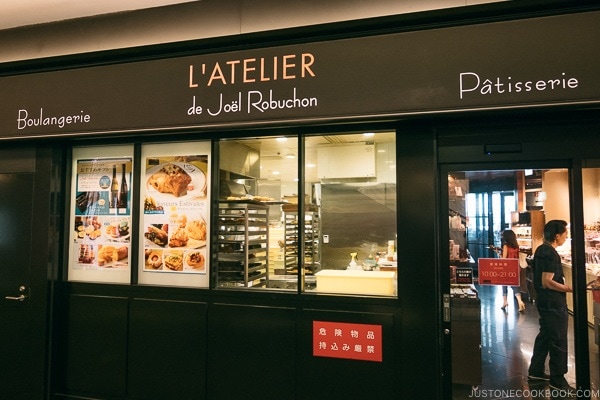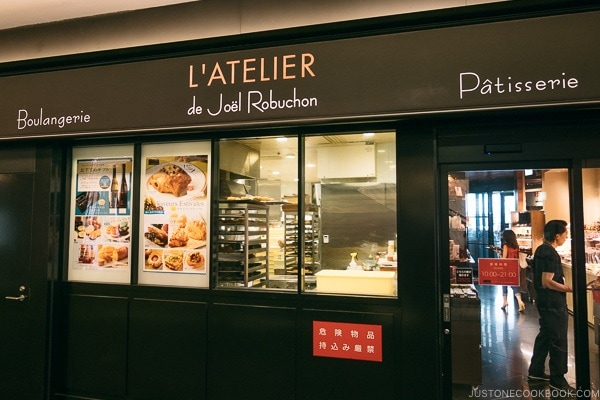 Besides Mori Tower, there are more dining and high-end shopping choices in the nearby buildings on Keyakizaka-dori.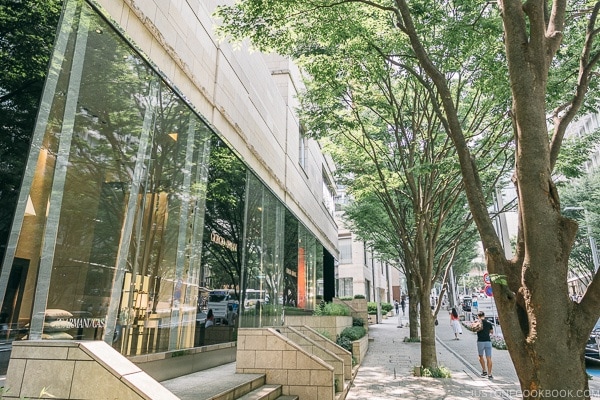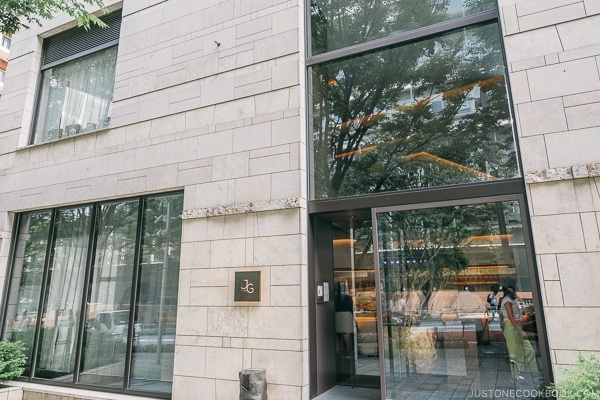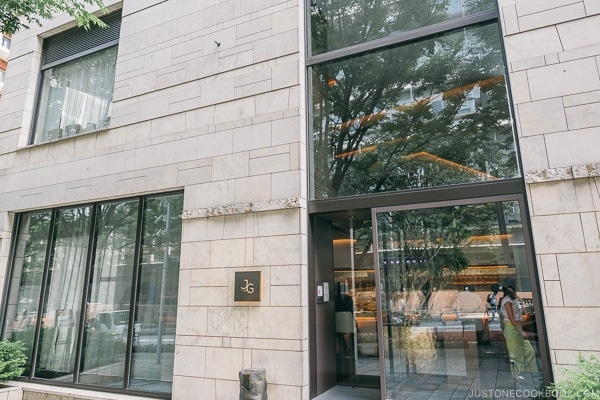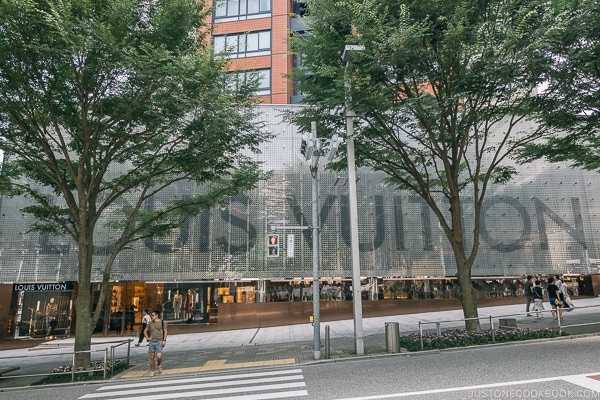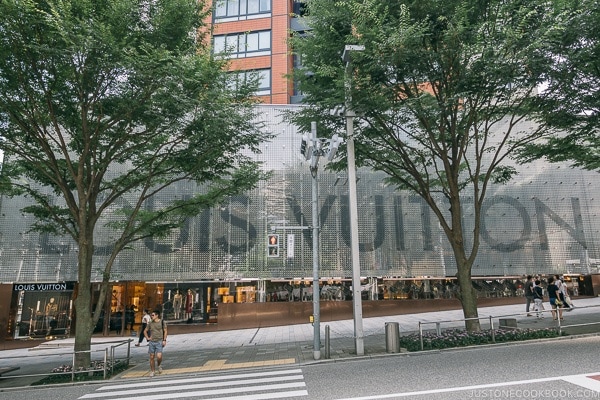 After spending the morning at Tokyo City View and Mori Art Museum, we browsed Roppongi Hills for a bit then headed over to Roppongi Yokocho for lunch. On the way, we saw a familiar American restaurant.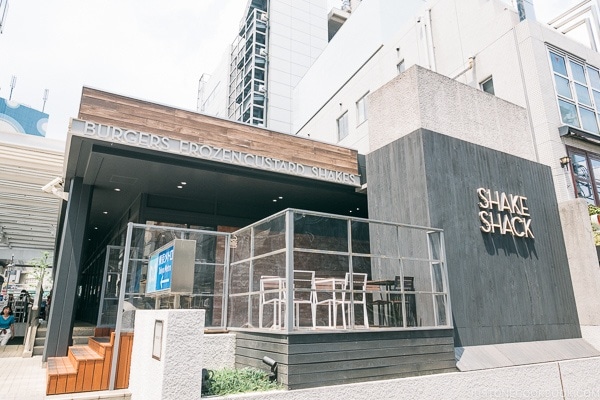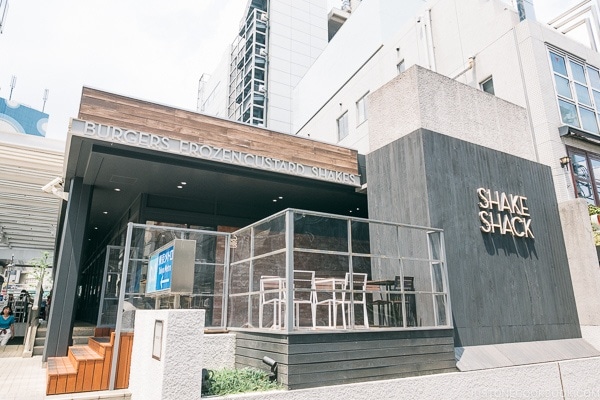 Roppongi Yokocho 六本木横丁
Our first lunch choice was Tsurutontan but the line was out the door. Our children were getting hungry so we ended up having delicious tsukemen at Menshou Taketora nearby.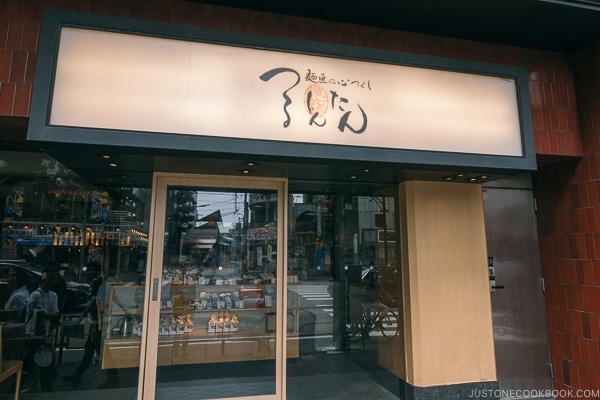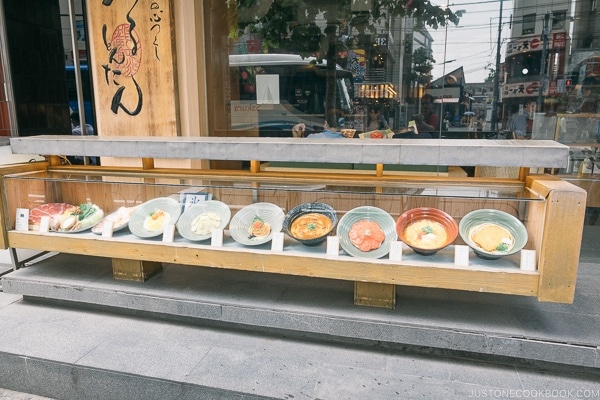 Menshou Taketora is known for their ramen and tsukemen. In case you're not familiar with tsukemen, it's a ramen-style where the noodle is served separately from the broth (you can try my Tsukemen recipe here). You enjoy tsukemen by dipping it in the broth and then slurping them. The #1 ramen shop in Japan the past few years was won by a tsukemen restaurant, Tomita.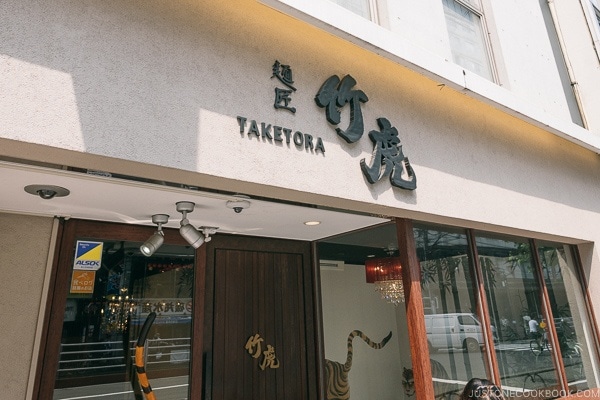 The tsukemen and all the food we ordered at Taketora were really good. As Roppongi is a drinking hotspot at night, many restaurants allow smoking so our dining room had a bit of cigarette smell. Just keep in mind if you are sensitive to cigarette smoke when traveling to Japan.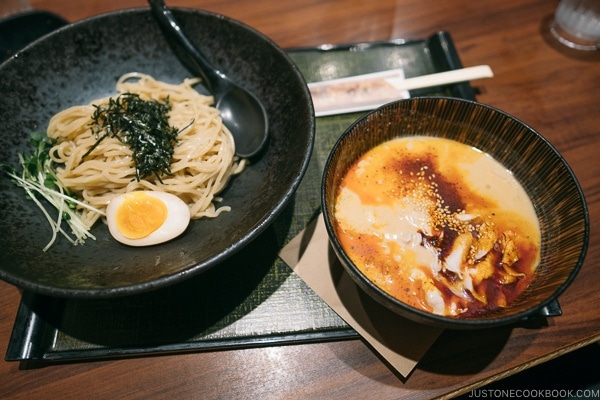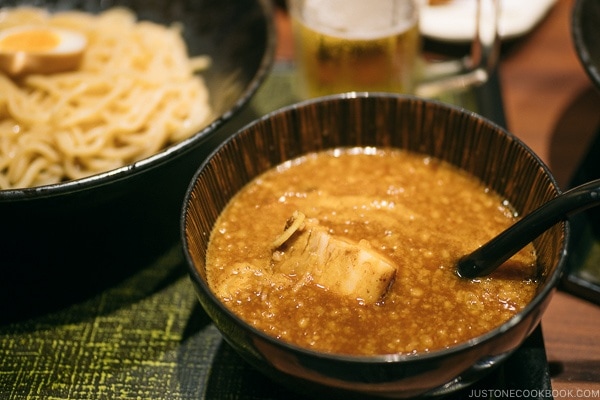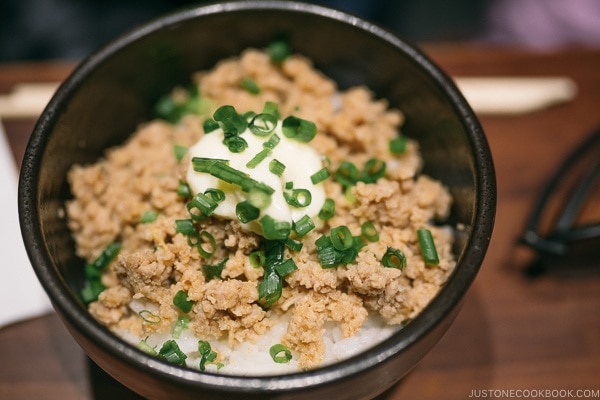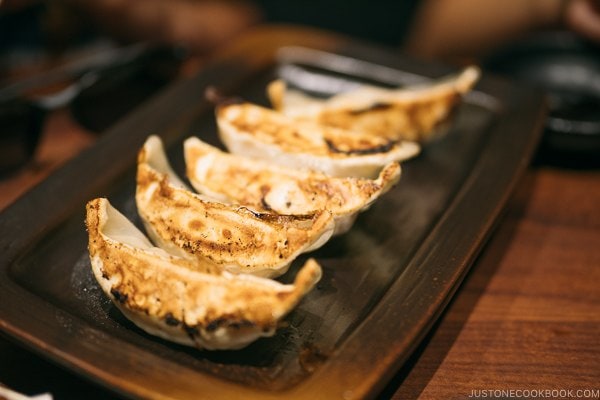 During the day, the streets around Roppongi Yokocho are pretty quiet. If you are looking for spots to eat and drink at night, don't forget to check out this area.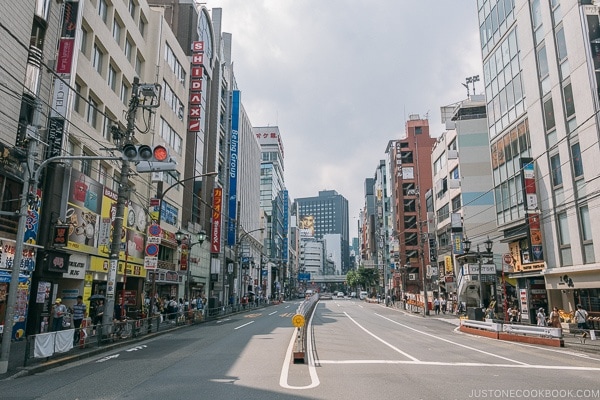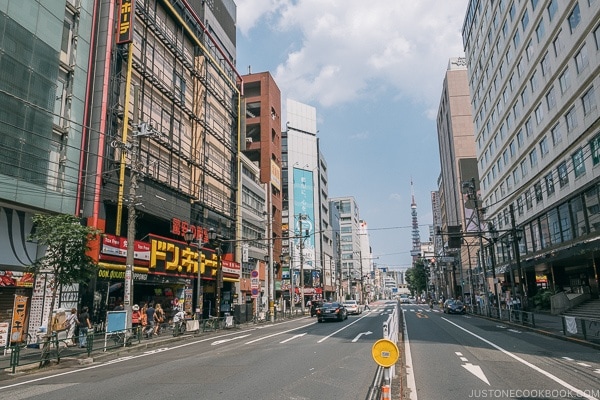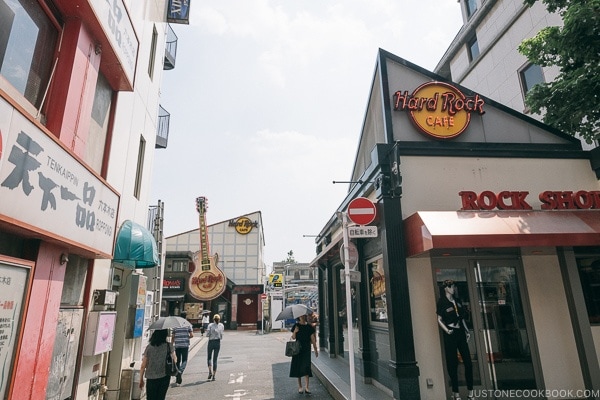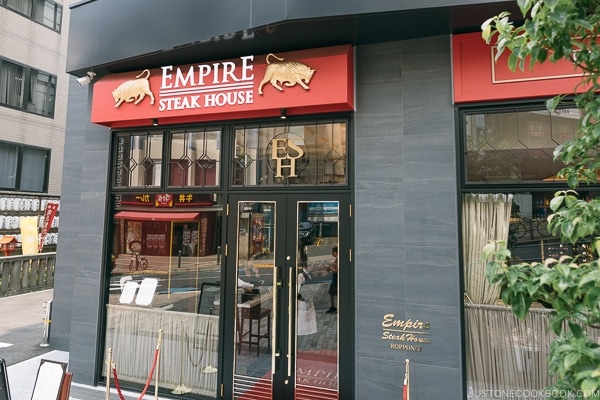 After visiting Roppongi Hills, head over to the other side of Roppongi Station to Tokyo Midtown.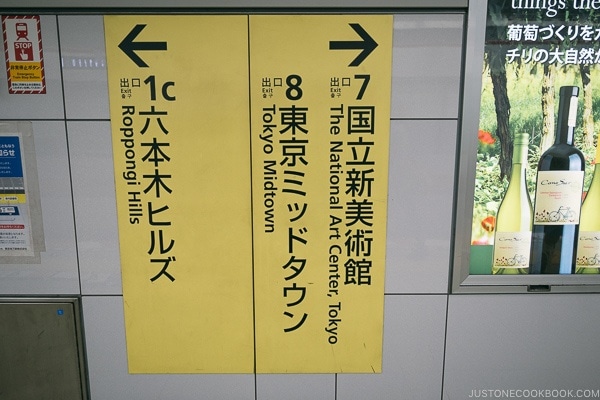 Tokyo Midtown 東京ミッドタウン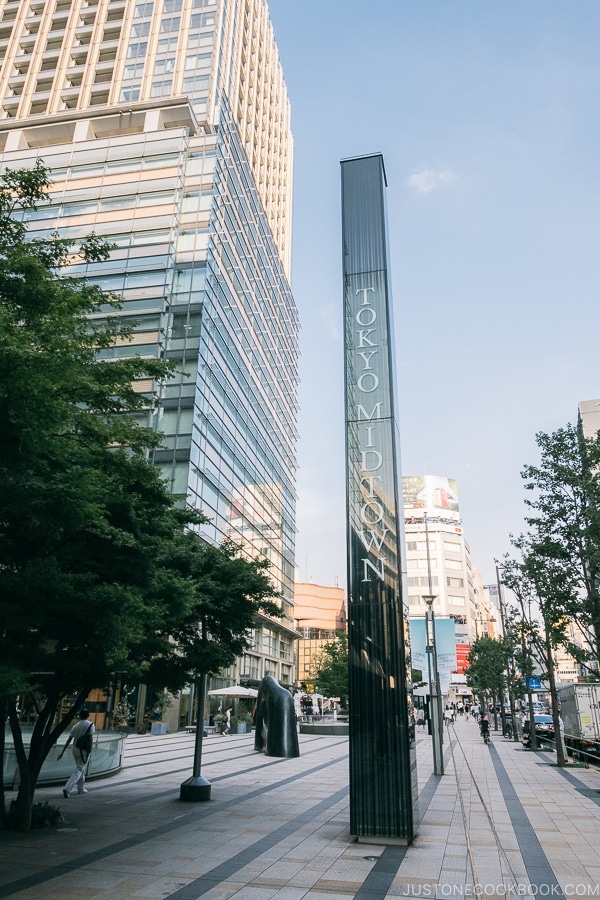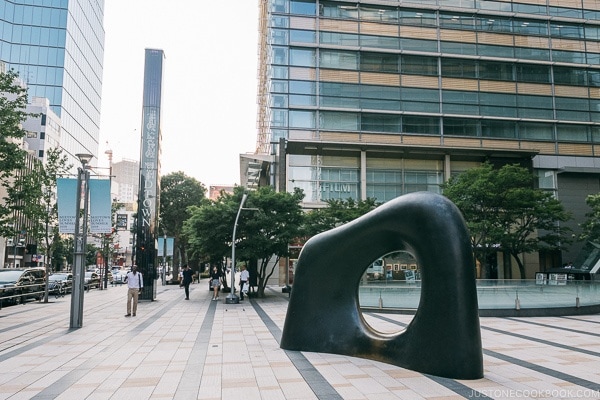 If you haven't been to Tokyo Midtown we highly recommend it. Similar to Roppongi Hills, Tokyo Midtown is made up of several buildings filled with many shopping and dining choices. What's more unique about Tokyo Midtown is that it's surrounded by a large garden with art installations spread throughout both the interior and exterior.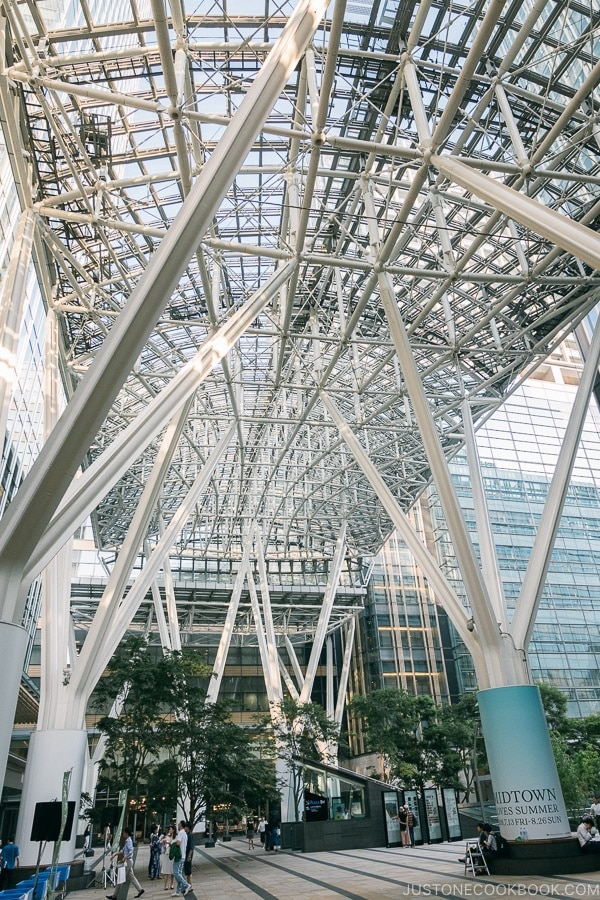 Before heading into Tokyo Midtown, let's check out Fujifilm Square first. During our visit, we met up with our good friend John Hall from John Hall Portraits and stopped by the Fujifilm Square to see the latest camera models from Fuji Film.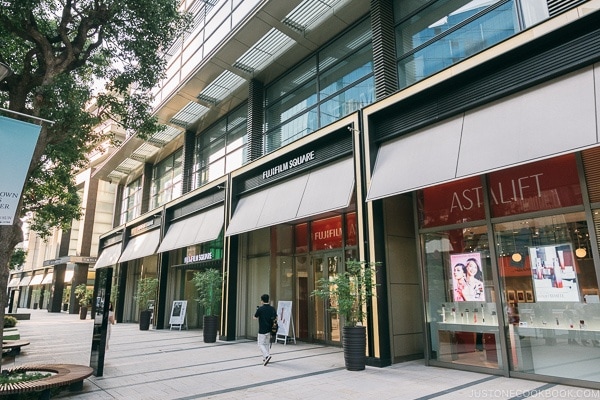 At Fujifilm Square, there is a gallery, a photo history museum, and the latest Fuji camera for visitors to try and test out.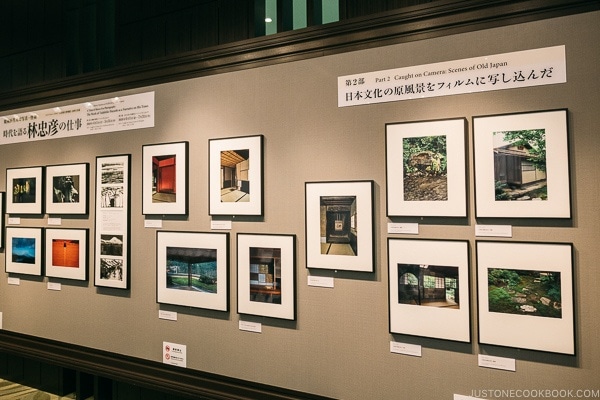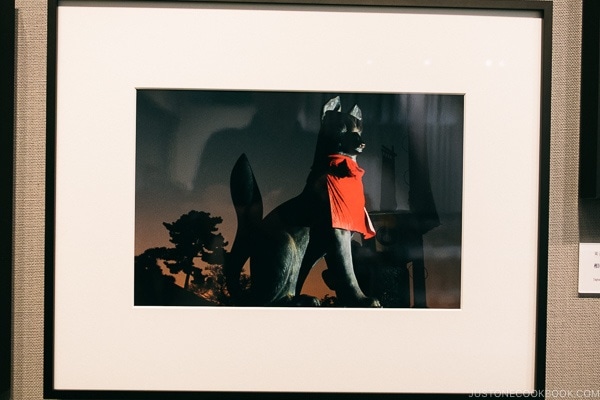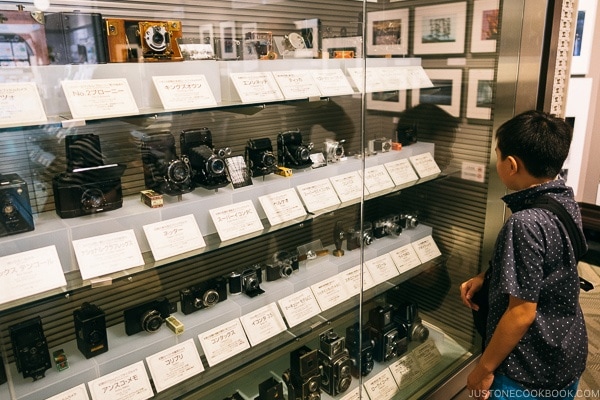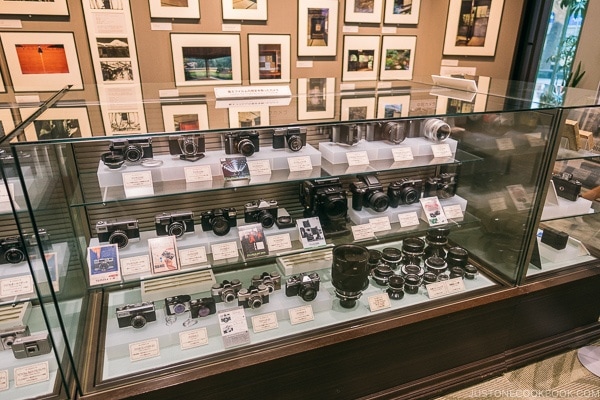 Ready to head inside Tokyo Midtown?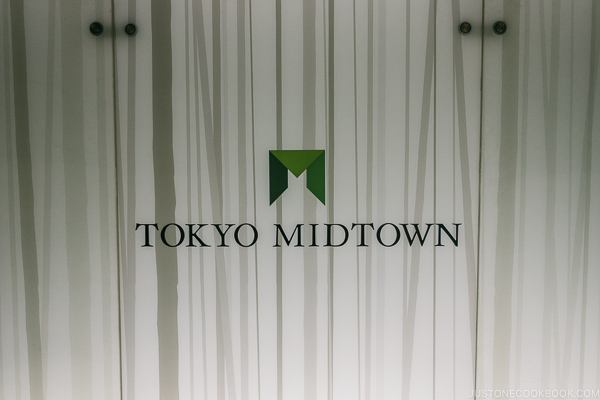 When it was built in the 2000's, Tokyo Midtown Tower was the tallest building in Tokyo. Today, the Plaza and Galleria are filled with offices, restaurants, shops, and The Ritz-Carlton Hotel at the top of the Midtown Tower building.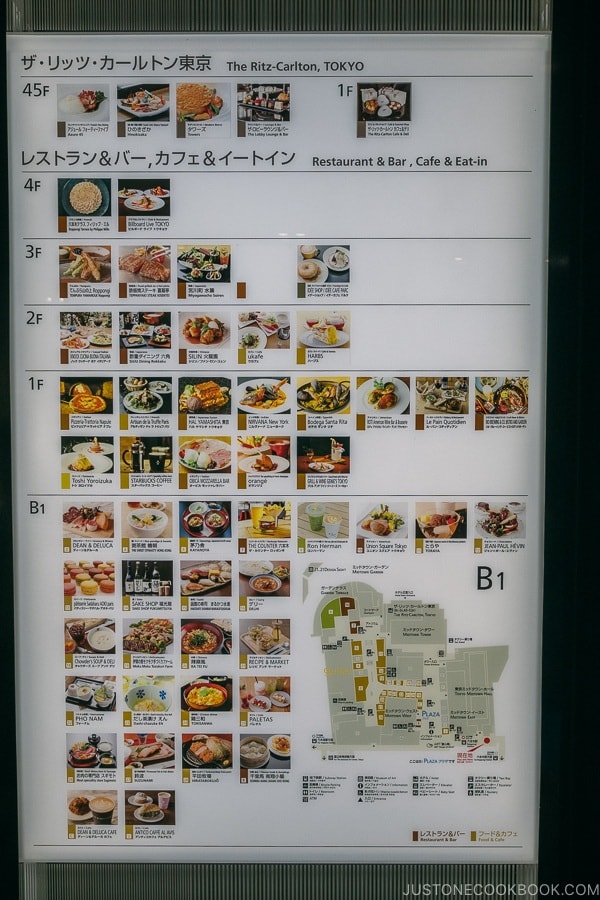 The inside of Tokyo Midtown is absolutely gorgeous, with water walls, bamboo trees, and streams of water flowing down from the ceiling. We love the tranquility of the interior and the sense of calmness it creates inside a bustling mall.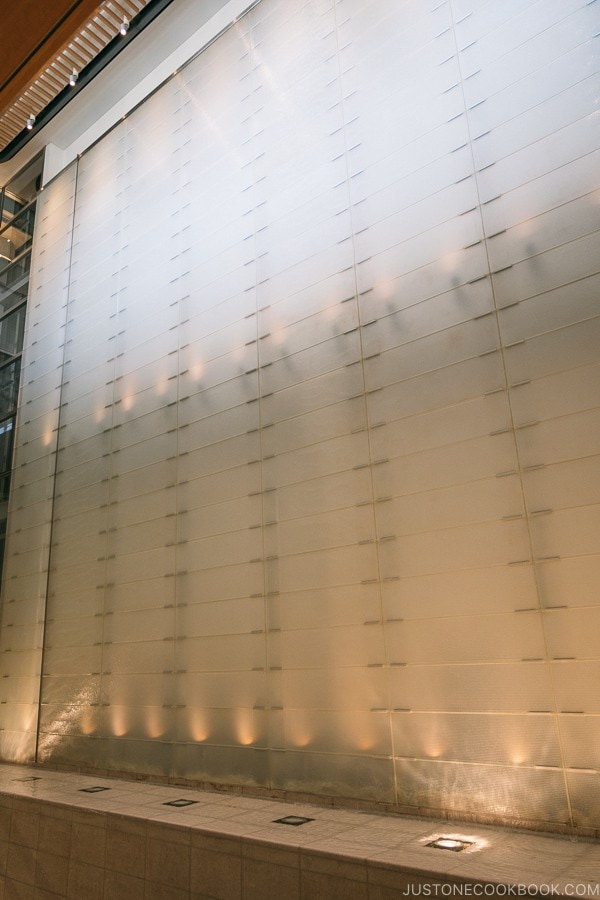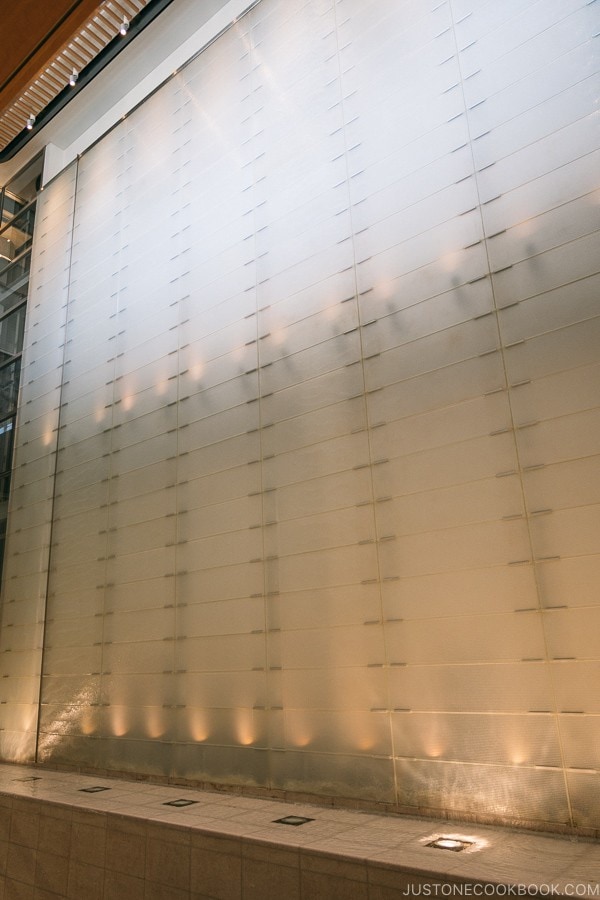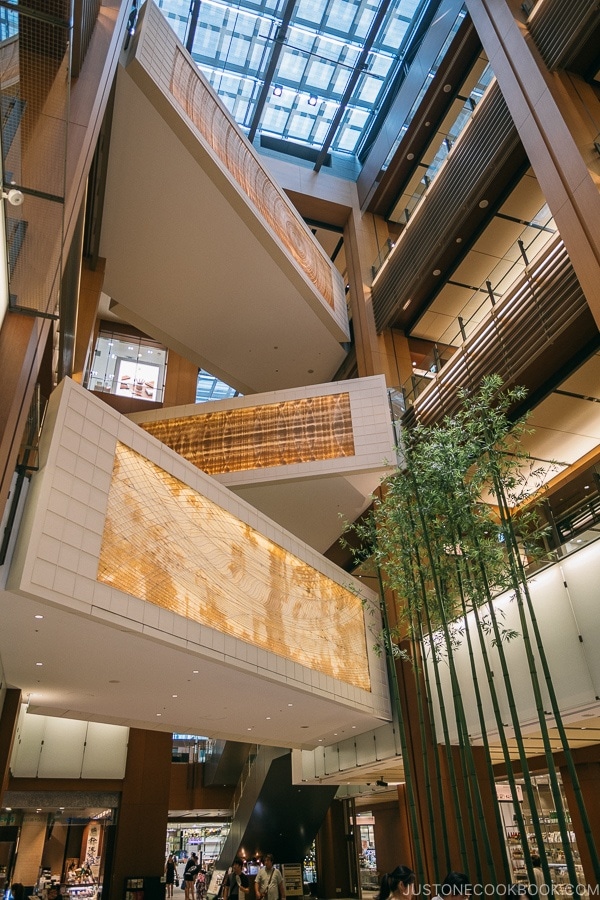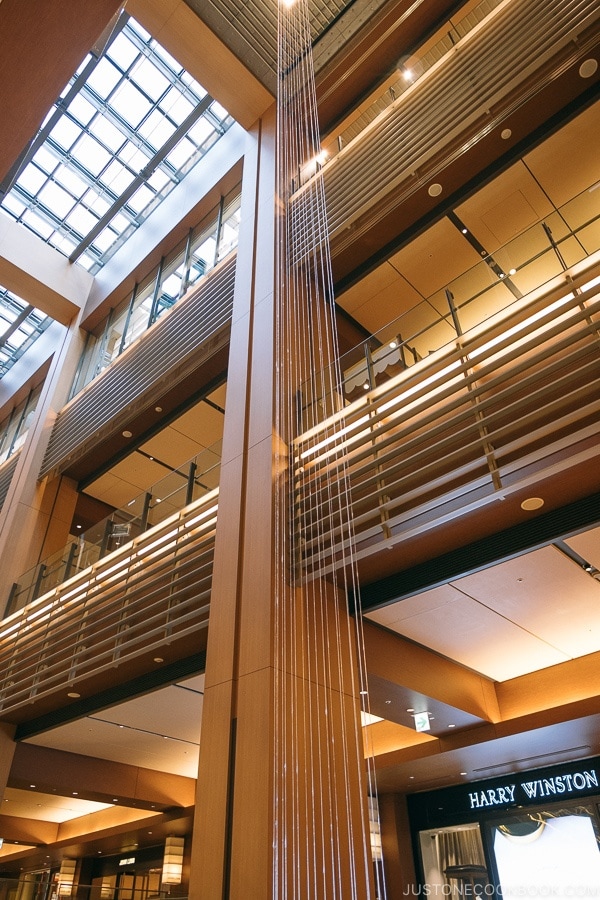 The shops at Tokyo Midtown include Muji and many Japanese food specialty shops, including our favorite dashi company Kayanoya.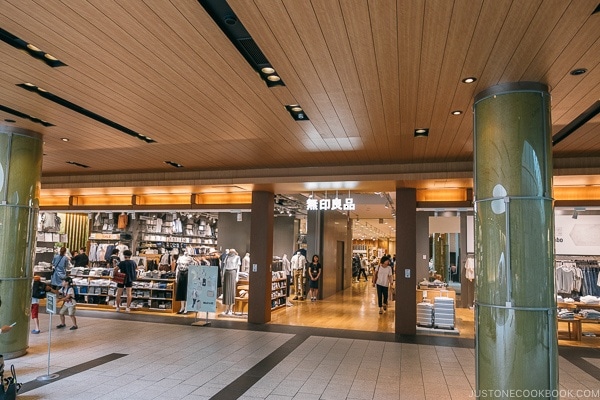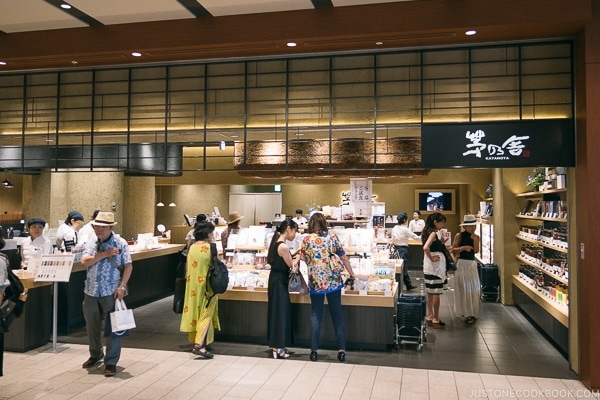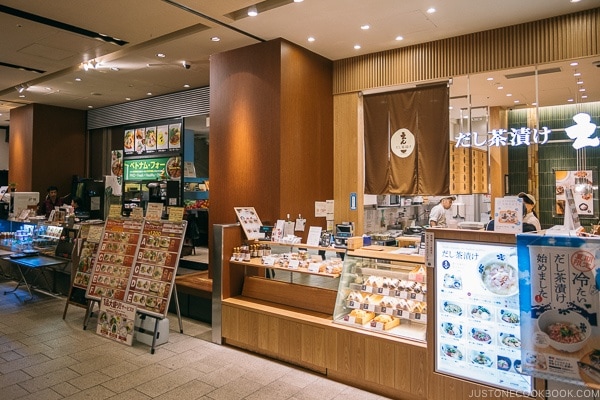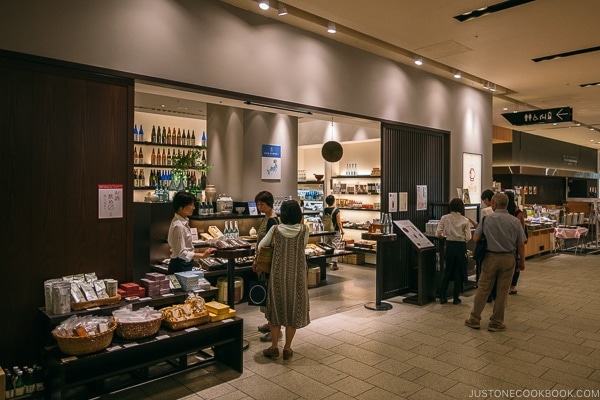 In Japan, there are high-end fruit shops that are meant for gift giving. Besides the $100 musk melon and other expensive fruits, you can also find very expensive square watermelons. Their prices are anywhere between $100 to $200 USD each.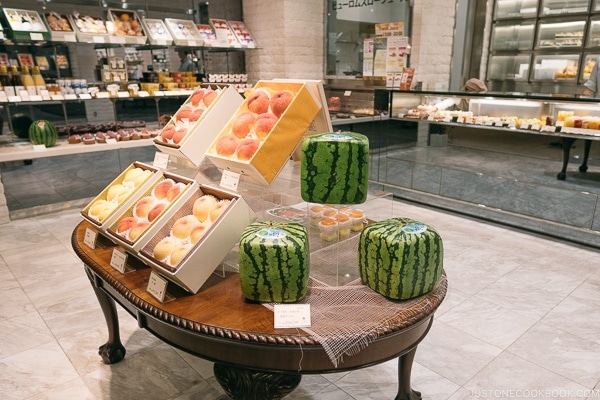 Toraya in Tokyo Midtown
To rest our legs after walking all day, we enjoyed Japanese desserts at Toraya inside Tokyo Midtown. Toraya was founded in the 1600's in Kyoto and has 80 shops throughout Japan. They are known for their wagashi including yokan and monaka,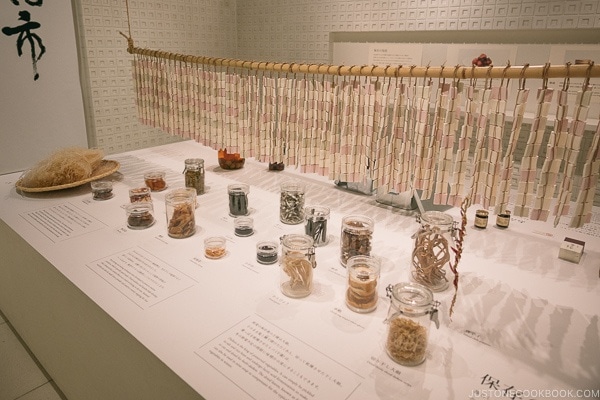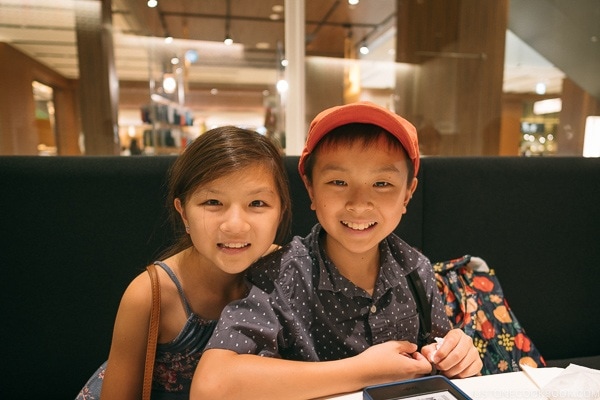 Since it was summer time, we cooled down with some Japanese shaved ice kakigori and anmitsu (jelly with red bean paste) at Toraya.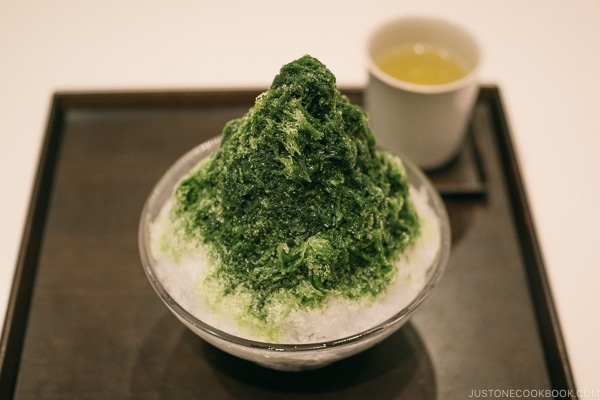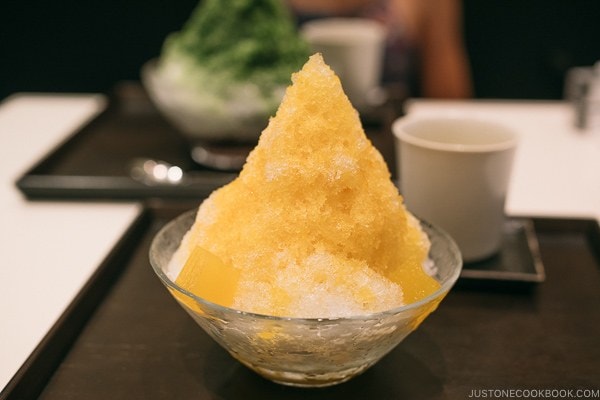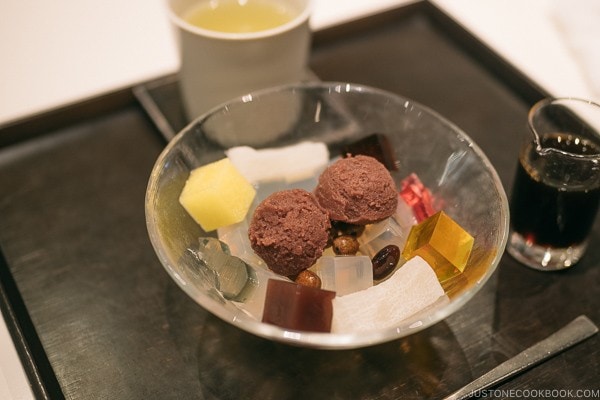 Midtown Garden
A big differentiator for Tokyo Midtown compared to other large Tokyo complexes is its surrounding large green area and park.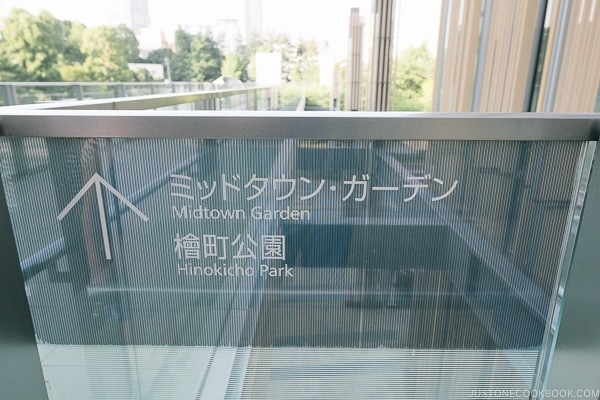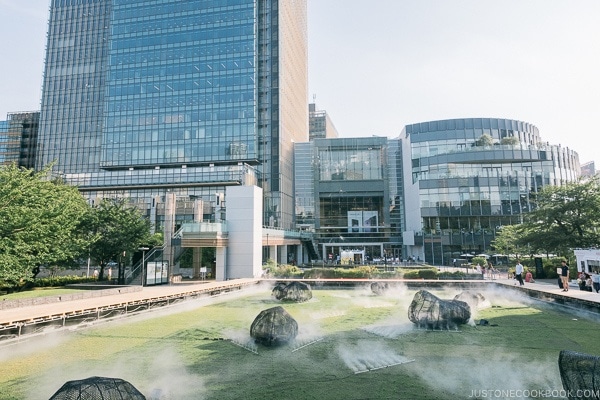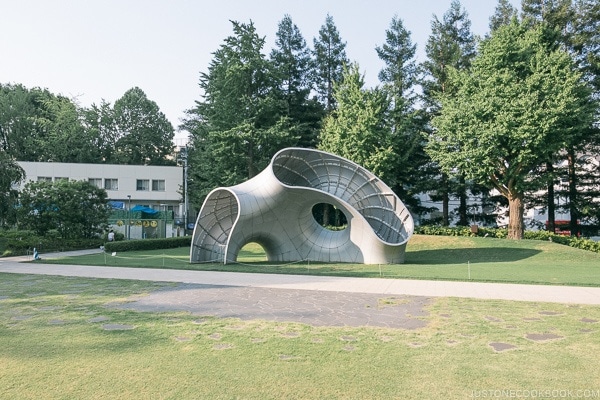 The garden transforms at night into a beautifully lit paradise with Starlight Garden as its centerpiece.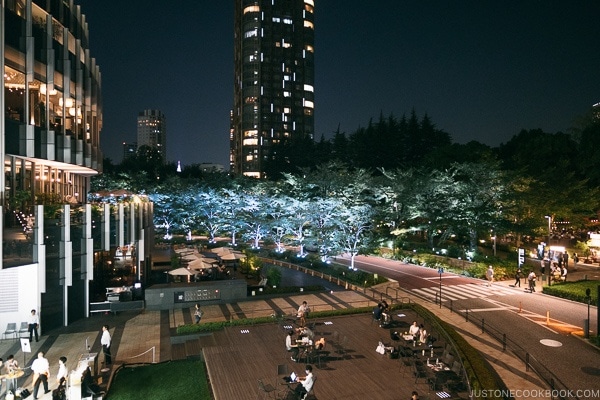 The starlight garden emitted mist with colorful light patterns both inside the garden area and around the edge of the platform.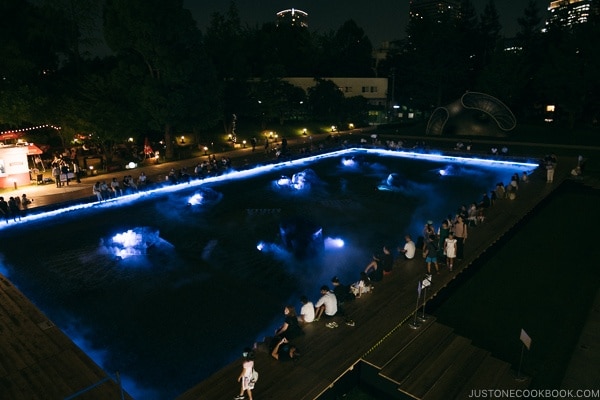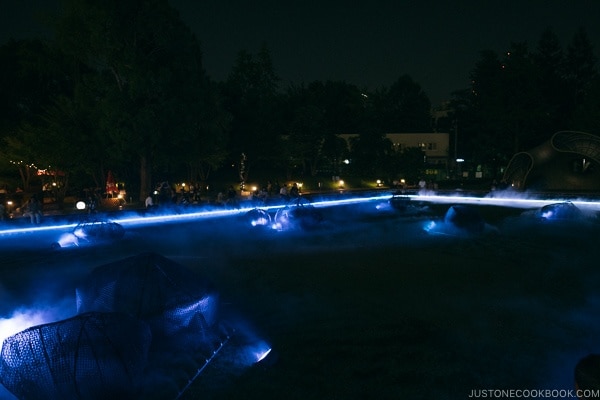 It was really beautiful to watch and cool down with the vapor mist in the summer heat.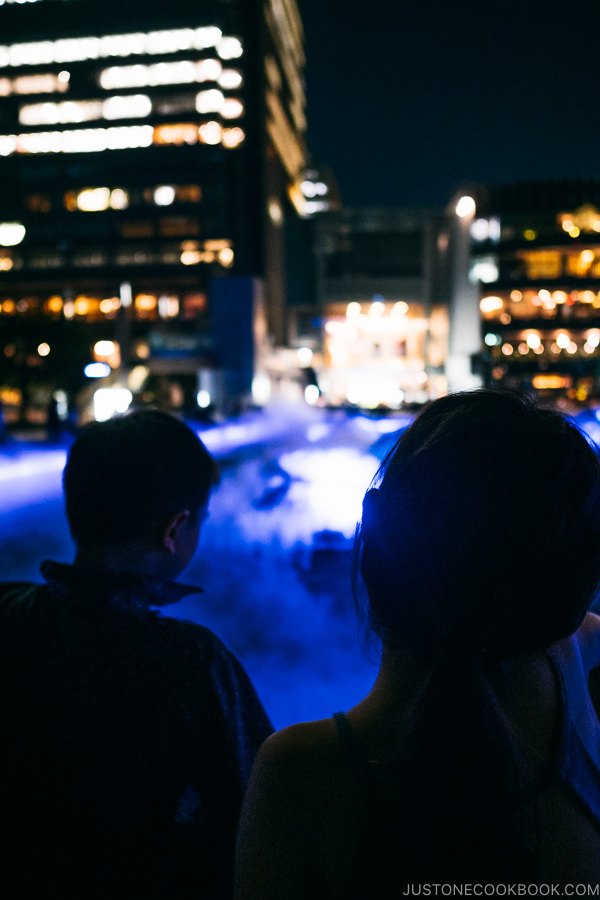 As night falls, Tokyo is the city that never sleeps. Go to nearby Tokyo Tower and take in the night view. We went there a few years back and had a lot of fun!
You might wonder where we had dinner in Roppongi before checking out the Starlight Garden. We dined at Inakaya and the restaurant post will be coming shortly.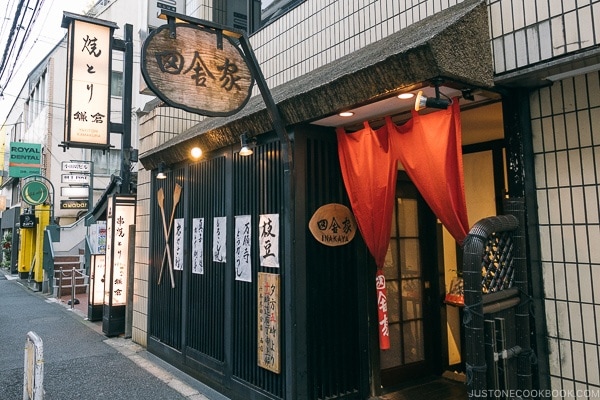 After the Starlight Garden, it's time to call it a night. The train was packed with businessmen and women who seemed to just get off work.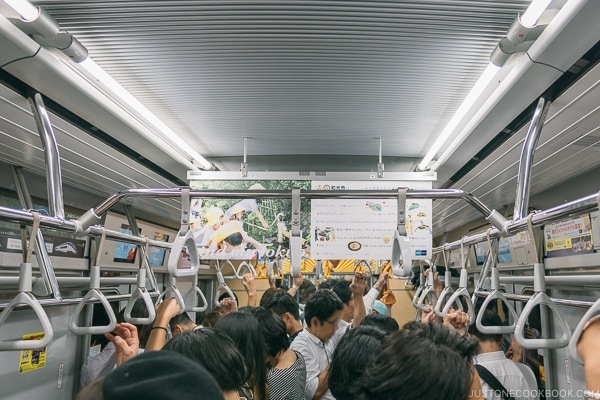 As always, thank you for reading our travel post on Roppongi Hills. We hope you enjoyed traveling with us. If you are interested in reading about other parts of Japan, click here to read about our other travel experiences.