From tonkatsu to Worcestershire to yakisoba sauce, these Japanese brown sauces (or what we call Sosu) are condiments commonly served and eaten with fried food or specific dishes in Japan. In this post, we'll talk about their different characteristics and usage, and how you can easily make these sauces at home!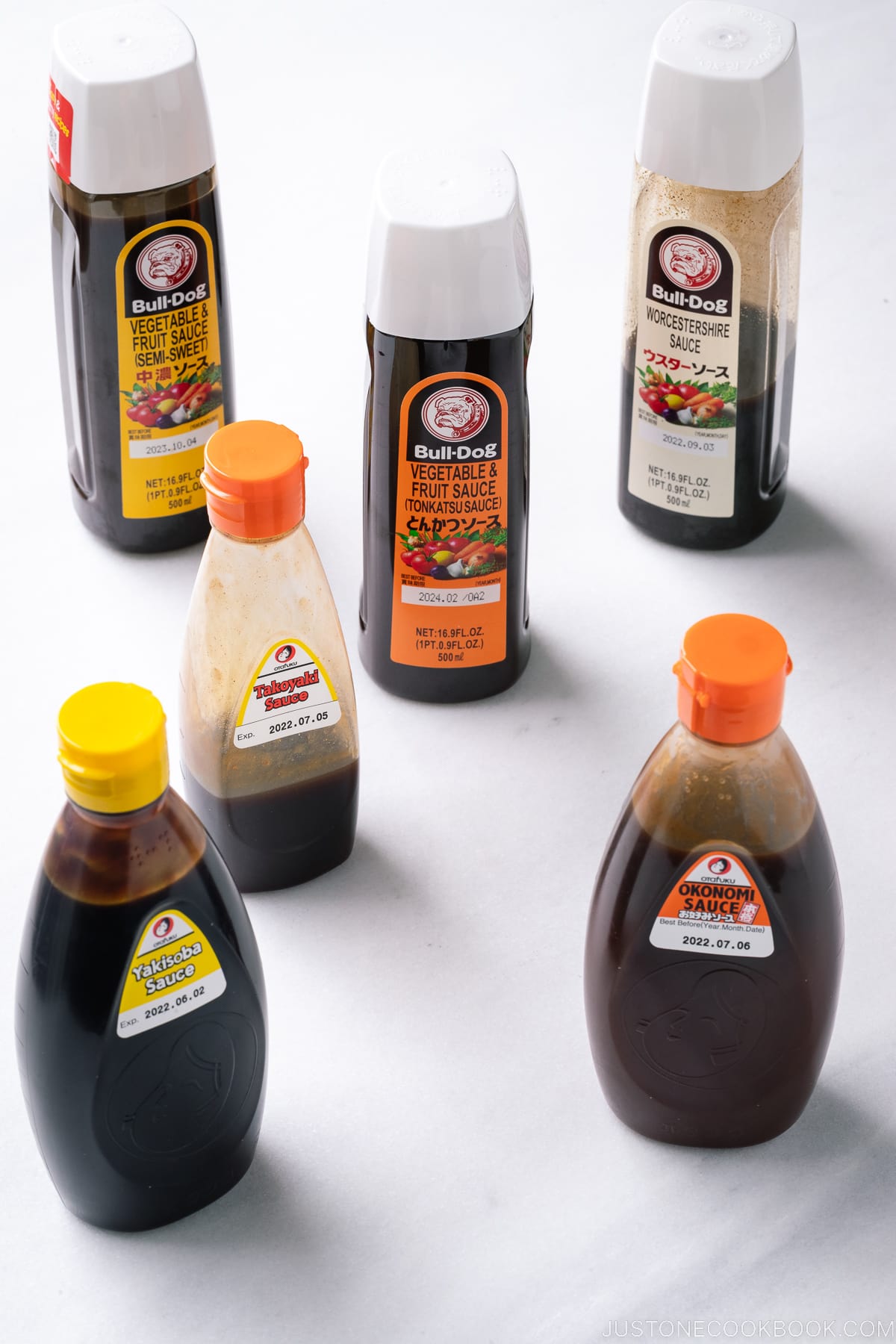 When mention the term "brown sauce", you might have heard of Chinese brown sauce or HP brown sauce or A.1. Sauce. There are French and Spanish brown sauces too. But, did you know that the Japanese also have our own versions of brown sauces?
And speaking of brown sauce, we're essentially referring to a sauce or condiment that is dark brown in color, and have a gravy-like appearance. Flavor-wise, it has a complexity of sweet-tart, tangy, and fruity notes.
In general, the Japanese have 6 main types of brown sauces that we typically use to flavor or serve with specific dishes. Each of the sauces have their own unique characteristics, and once you learn how to use them, they can do wonders in enriching your foods. Let's discover these different types of Japanese brown sauces today!
What is Japanese Sosu (Sauce)
Japanese sauce, or sosu (ソース), is a collective term for liquid seasoning. The various types are based on ingredients, manufacturing methods, flavor profiles, and color.
It usually contains a blend of vegetables such as tomatoes, onions, carrots, and celery and fruits such as apples, prunes, dates, persimmons, and mandarin oranges, which are seasoned with sugar, salt, vinegar, and various spices.
There's a plethora of Japanese brown sauces available at Japanese or Asian supermarkets. Otafuku and Bulldog brands are the two major brands found outside of Japan. The flavors and thickness will vary by brand, so try finding your favorite!
These sauces are indispensable condiments for many popular Japanese recipes, from flavoring curry sauce to pasta sauce, and to drizzle on top of okonomiyaki to tonkatsu.
While the prepackaged bottles are convenient, you can also easily substitute or make your own at home!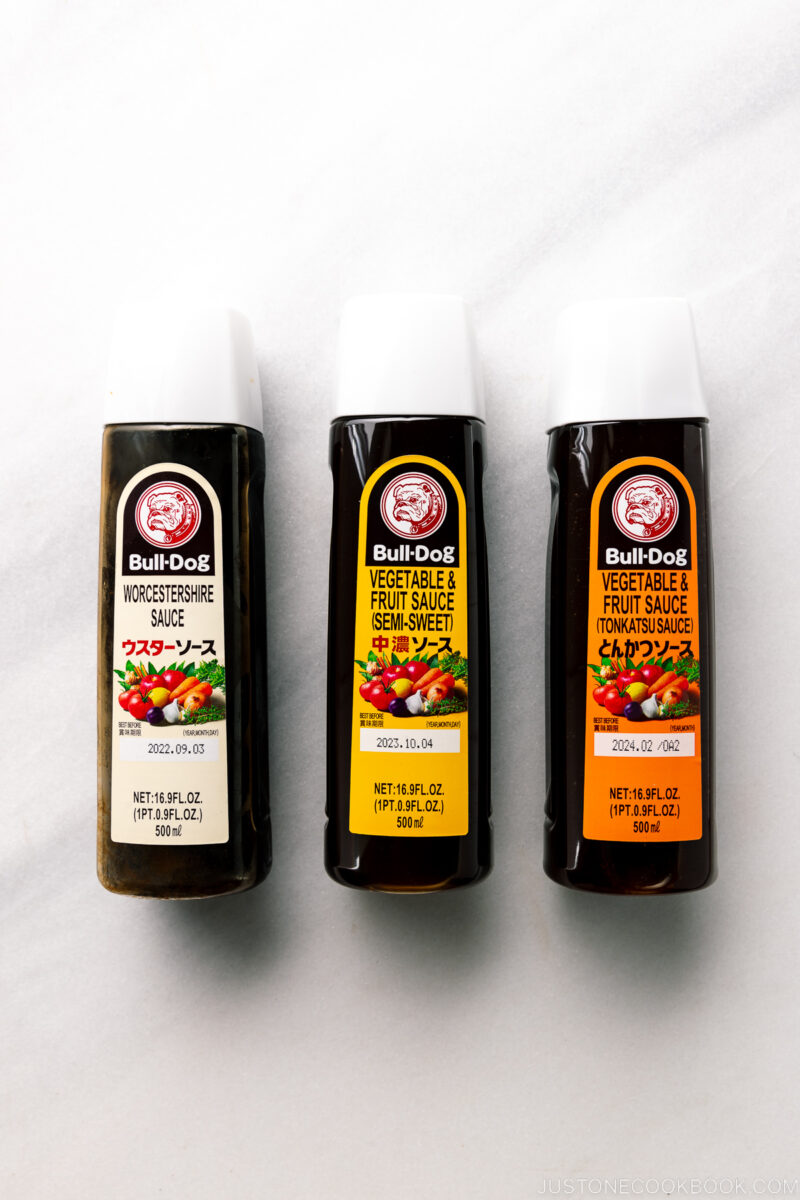 Different Types of Sosu
1. Japanese Worcestershire Sauce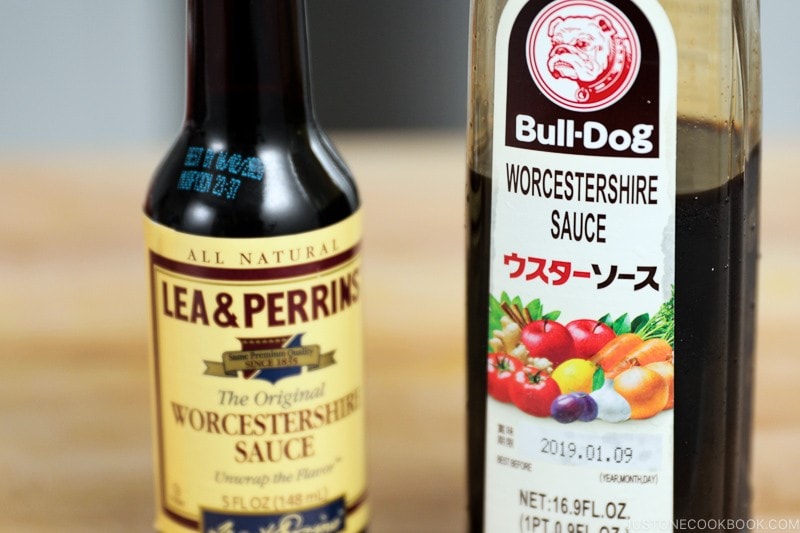 Japanese Worcestershire sauce has a low viscosity and a smooth, tangy taste with a hint of sweetness compared to Lea & Perrins Worcestershire Sauce. Its intense flavor makes it suitable as a secret ingredient, such as Dry Curry, Stewed Hamburger Steak, and Napolitan, and it can be used to add aroma and umami to various dishes.
For my recipes, I use the Lea & Perrins brand as it's more easily accessible to JOC readers worldwide.
2. Tonkatsu Sauce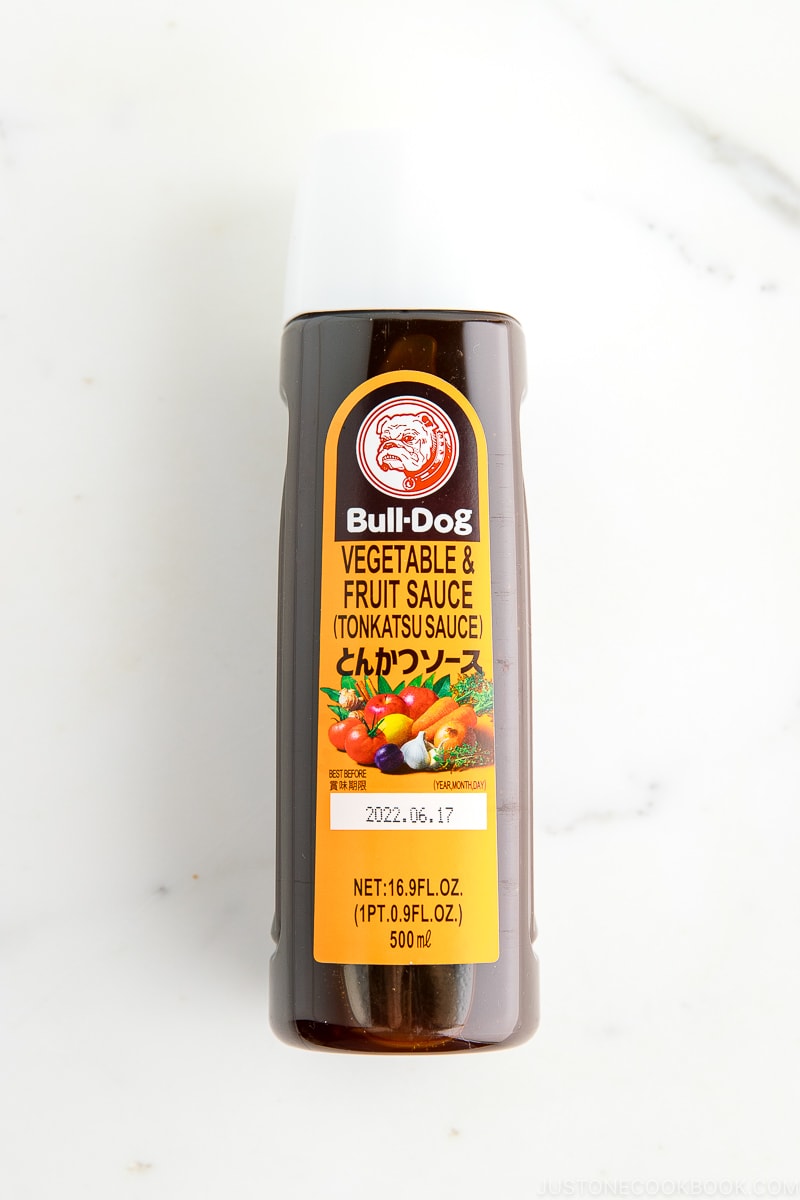 Tonkatsu sauce is bursting with flavors due to the high concentration of vegetables and fruits, which is why it used to be called "fruit sauce." It has a thick, sweet, and soft flavor. Once in awhile, I would add a little tonkatsu sauce to make my Japanese curry for extra depth.
Read more about Tonkatsu Sauce or make Homemade Tonkatsu Sauce.
3. Chuno Sauce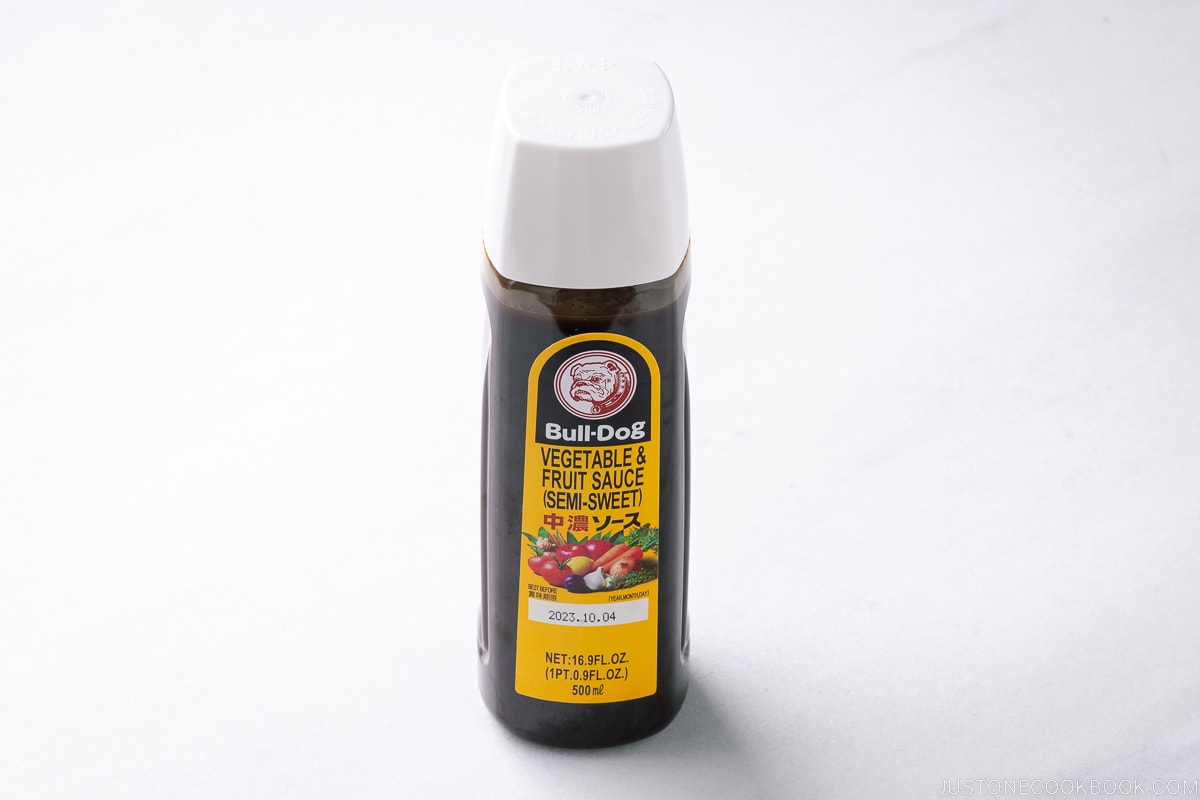 Meaning "middle thickness," it's squeezed in the middle between Worcestershire and tonkatsu sauces. It has a spicy and sweet flavor. Chuno sauce is a mild Japanese brown sauce you can drizzle over fried foods or use as a secret flavor booster.
Read more about Chuno Sauce.
4. Yakisoba Sauce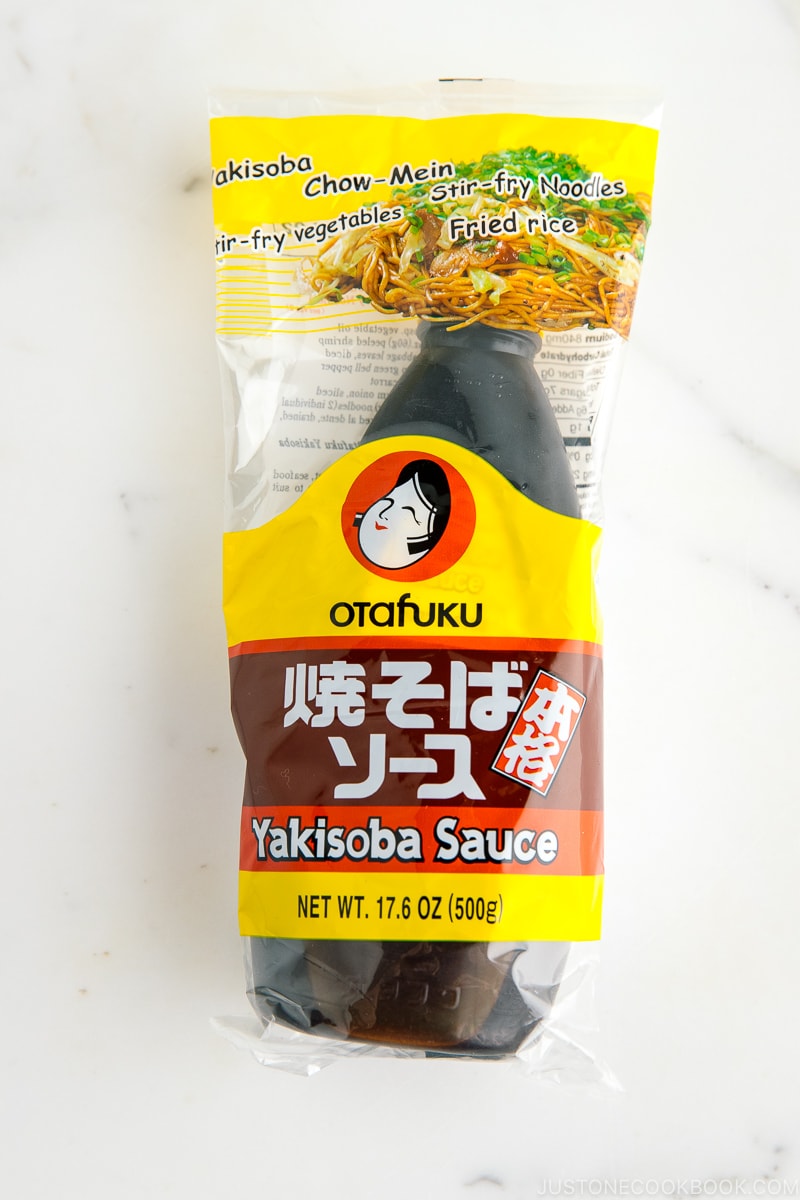 As its name suggests, yakisoba sauce is primarily used to make Yakisoba, stir-fried noodles. It's less sweet than the rest, with strong umami components based on adding soy sauce.
Read more about Yakisoba Sauce or make Homemade Yakisoba Sauce.
5. Okonomi Sauce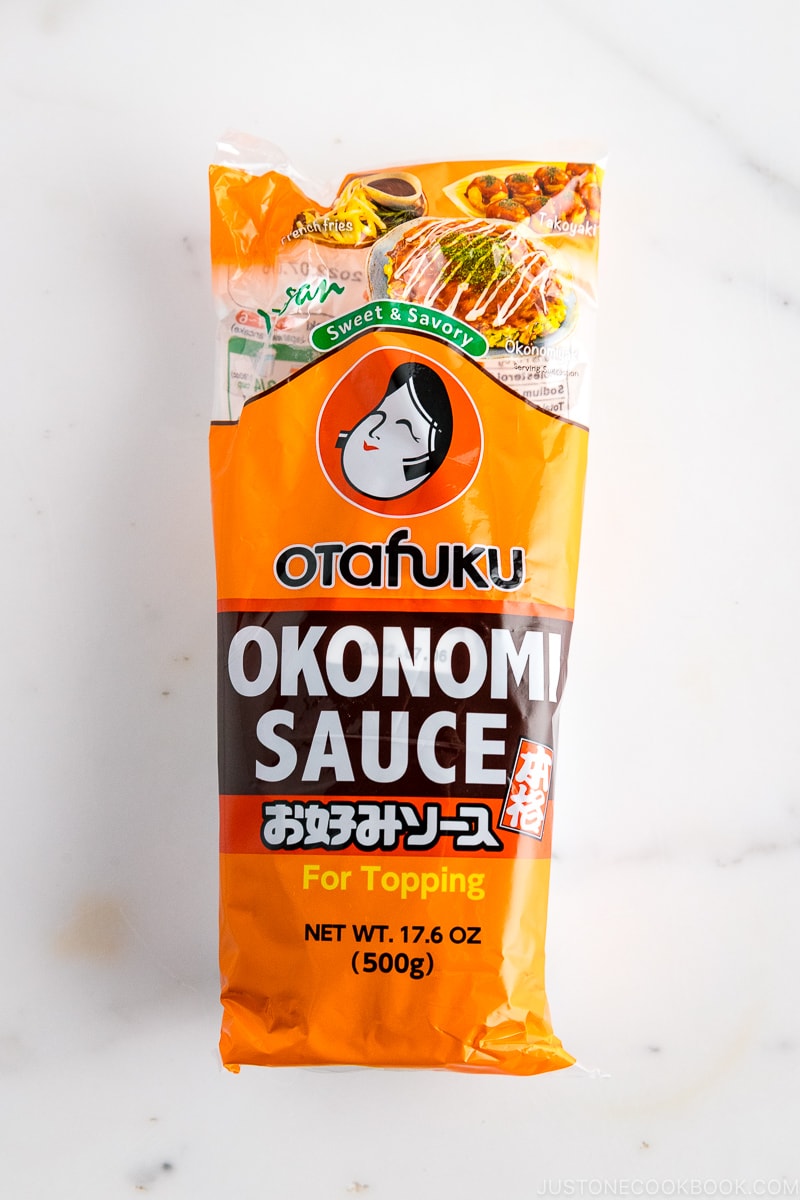 A sauce slathered on top of okonomiyaki. Many manufacturers have commercialized the sauce since okonomiyaki became a popular dish nationwide. It's thick enough that it won't be absorbed into the okonomiyaki.
Read more about Okonomi Sauce or make Homemade Okonomi Sauce.
6. Takoyaki Sauce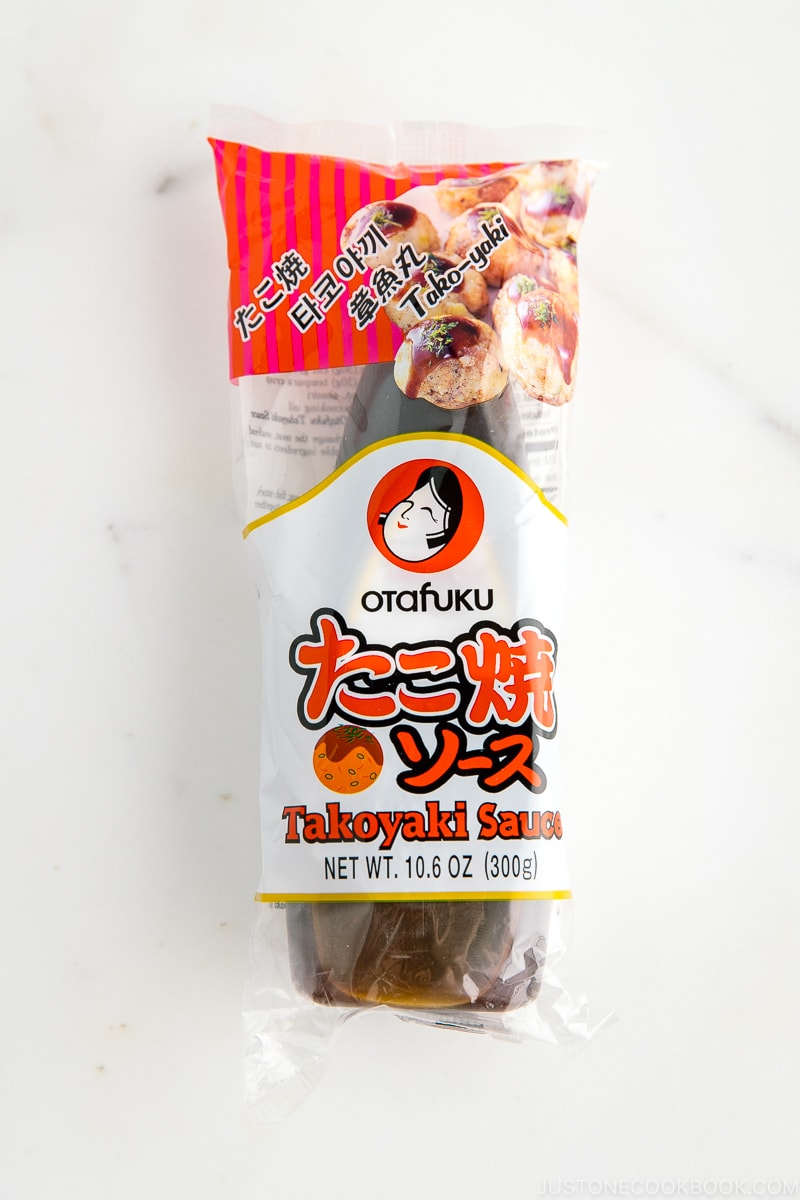 Takoyaki sauce is a sweet-savory brown sauce specifically for takoyaki. It's slightly sweeter than okonomi sauce and thick enough that the sauce doesn't run down the sides of the takoyaki.
Read more about Takoyaki Sauce or make Homemade Takoyaki Sauce.