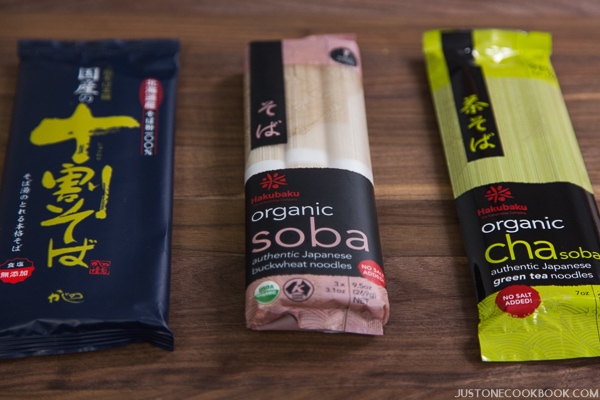 Soba noodles are made from buckwheat flour and they are thin noodles.  We enjoy these noodles as a hot noodle soup or cold noodles.  If you are looking for soba noodles from Japan, find the word そば on the package.
Some Japanese grocery stores offer Juwari Soba (十割そば), the package on the left, and this is made of 100% buckwheat flour.  Majority of soba noodles available outside of Japan is made of mixture of buckwheat and wheat flour.  If you're gluten intolerant, make sure to get 100% buckwheat noodles.
You can also purchase Cha Soba (茶そば), the package on the right, and it has green tea flavor.
Recipes Using Soba Noodles