In Japan, rice is the symbol of providence and of creation, and of blessing and joy. Today, let us delve deeper into the cultural significance of rice in Japanese society.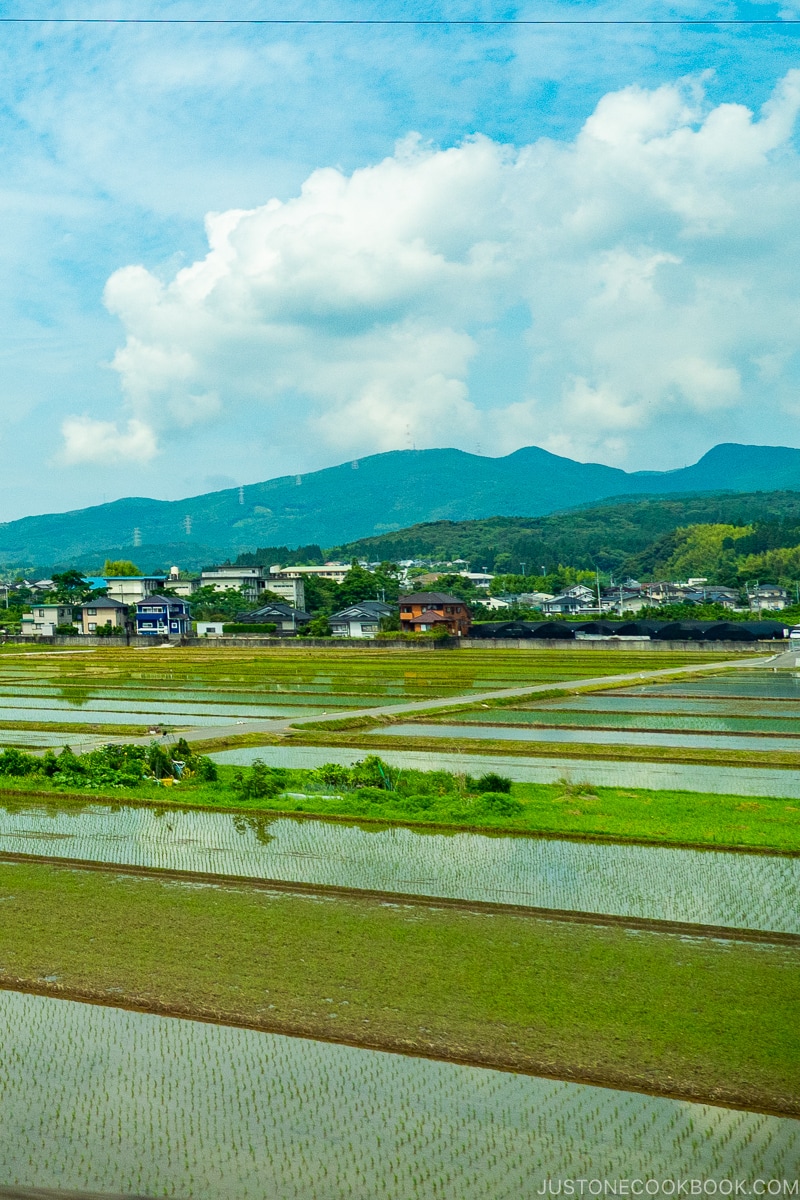 Rice is an irreplaceable part of Japanese culture, linking myths, deities, and the Japanese people.
You can observe its importance within Japanese families. From offerings of rice to the ancestral alcove and graves, its ubiquitous presence in local and regional festivals, as well as personal milestones, weddings, and celebratory occasions.
During the Japanese New Years feast, a spiced sake (rice wine) called Otoso (お屠蘇, literally "evil-slaughtering" or "soul-reviving) is drunk to ward off evil spirits and to bring health and good fortune to the family. This is just one of many customs related to rice within Shintoism (神道) – Japan's polytheistic indigenous religion.
Rice cultivation also plays an important role in Japanese culture, famously depicted in Ukiyo-e (浮世絵) woodblock prints, by master artists such as Katsushika Hokusai and Utagawa Hiroshige. Agrarian landscapes of rice fields are a common motif, symbolizing the Japanese identity centered around rice.
This article is a continuation of our 3-part series on Japanese rice. Click to read Part 1: The History of Japanese Rice.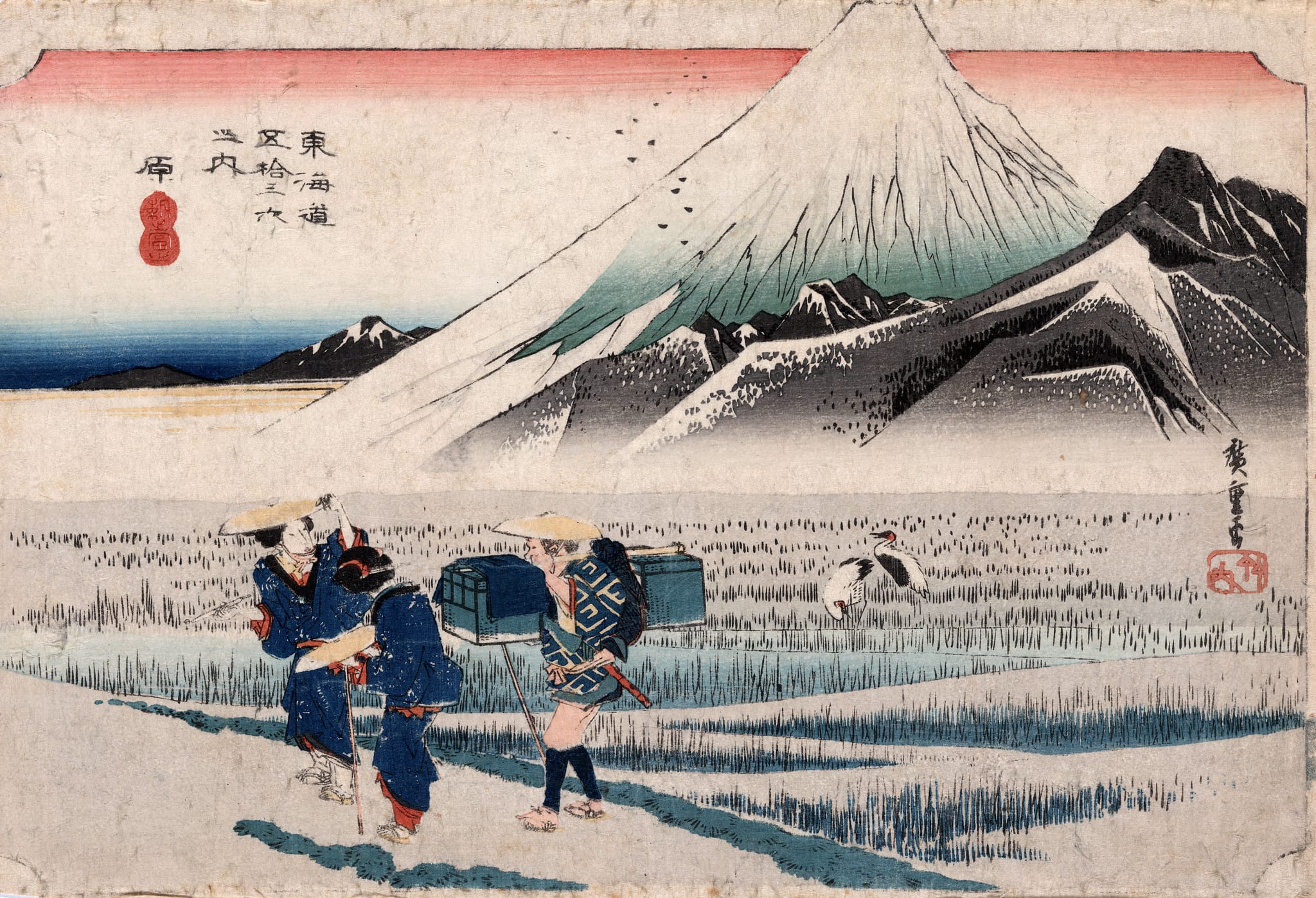 Rice and Mythology
Rice appears many times in the Japanese classic mythologies Kojiki (古事記) (712 AD) and Nihon Shoki (日本書紀) (720 AD).
The sun goddess Amaterasu-Omikami (天照大御神) is known as the mother of a grain soul, and is credited with inventing the cultivation of rice and wheat. The mythological origin of rice begins with Amaterasu sending her descendant Jimmu (神武天皇), the first emperor of Japan to transform the land from a wilderness to a land of abundant rice crops. Emperor Jimmu not only conquered and ruled Japan, but he was also a farmer and a shaman, who communicated with the deities to pray for a good harvest.
The indigenous name of Japan written in the Nihon Shoki is "Toyoashihara no Mizuho no Kuni" (豐葦原の瑞穗の國), which translates to "the land where abundant rice shoots ripen beautifully." The name no doubt was given from the recognition of the environment as being good for rice cultivation.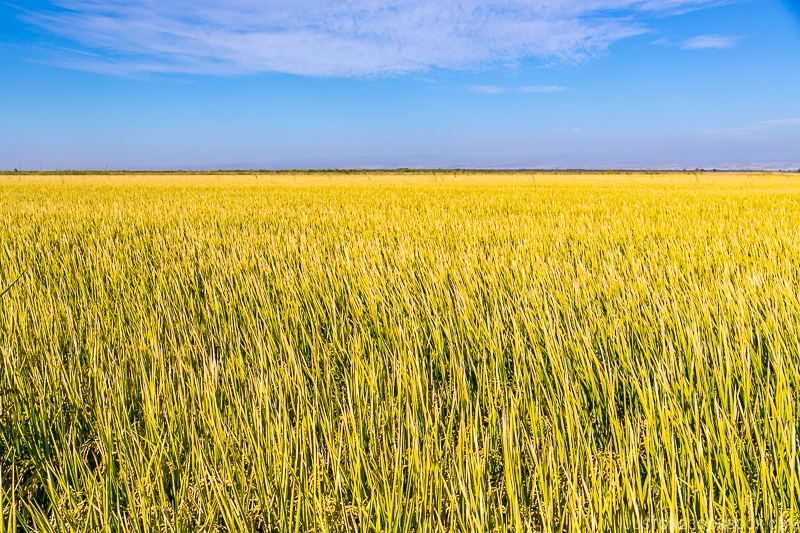 Rice and Shintoism
In Shintoism, the most sacred offerings are sake and mochi, both products of rice. You may have seen the impressive displays of sake barrels called Kazari daru (飾り樽) at shrines such as Meiji Jingu. This is a custom where sake breweries would offer barrels and their best sake to shrines to pray for a bountiful rice harvest next year.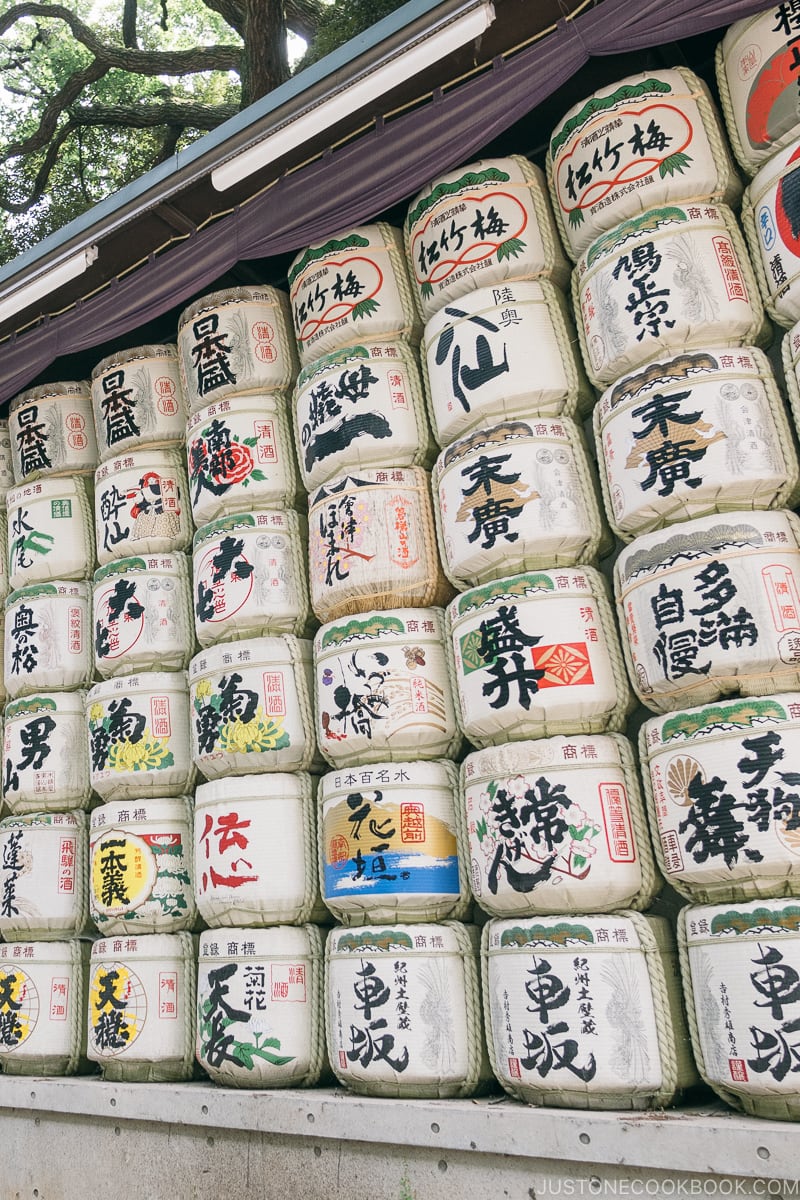 Many festivals relating to Shintoism pertain to rice. Spring festivals are to pray for successful crops, and autumn festivals are to express thanks for a bountiful harvest. There are other ceremonies and rituals that take place in between to protect the crops from harmful pests, sun damage, and heavy rain. As rice farming is highly dependent on the weather and forces beyond human control, these ceremonies were crucial to secure the protection of the deities.
Sumo (相撲), Japanese wrestling, originated from an agricultural ritual performed for the Shinto deities to pray for a plentiful harvest and divine protection. It then became the national sport and a part of annual events at the imperial court, which is the sumo still seen today.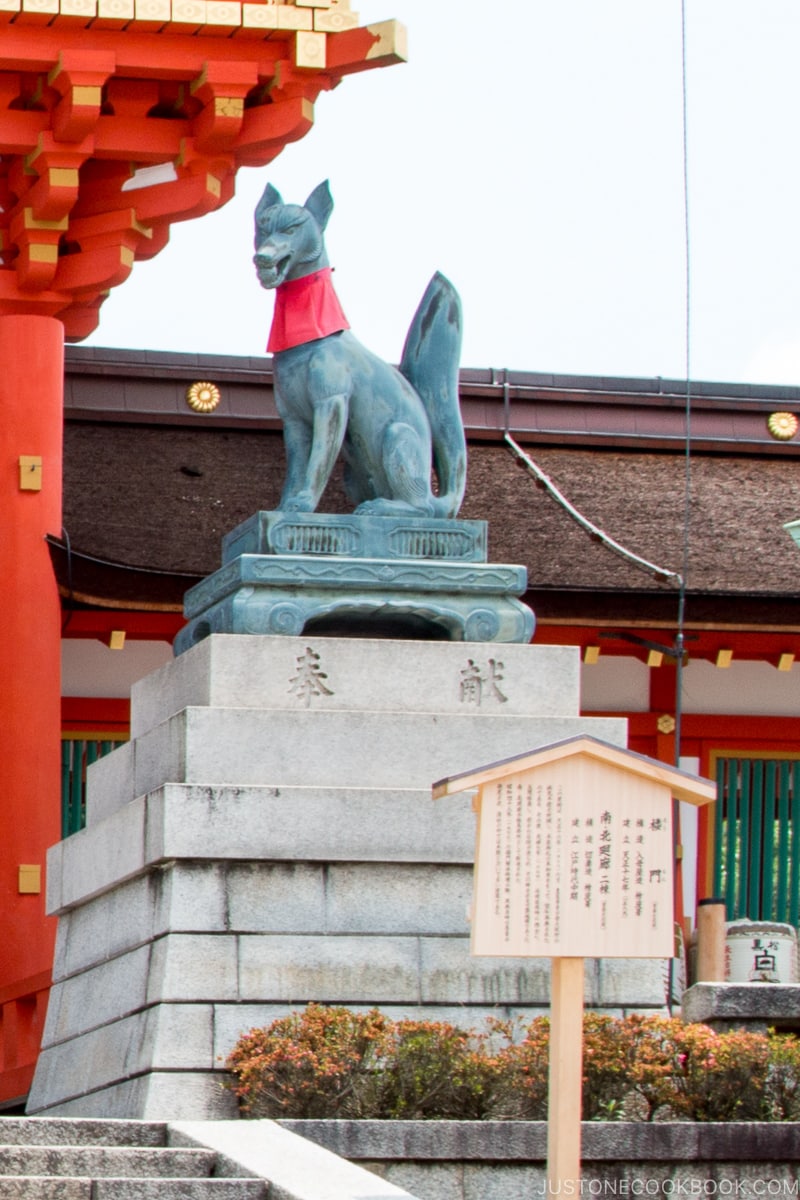 Perhaps the most famous deity relating to rice is Inari (稲荷), the god of rice and agriculture, and the patron of swordsmiths and merchants. The god is said to descend from the mountains every spring during rice planting season and ascend once the harvest is over. Inari is always depicted with the fox spirit, where you will see fox statues featured at Inari shrines. The fox is often mistaken for the god itself, however, it should be noted that the fox is the messenger and servant.
Inari shrines can be found across Japan, over 30,000 shrines in fact, that one out of three Shinto shrines is dedicated to Inari. The most famous and iconic is the Fushimi Inari Taisha in Kyoto. The stuffed tofu pouches called Inari Sushi (稲荷寿司) are said to be a favorite of fox spirit and are commonly offered at the shrines to appease the Inari.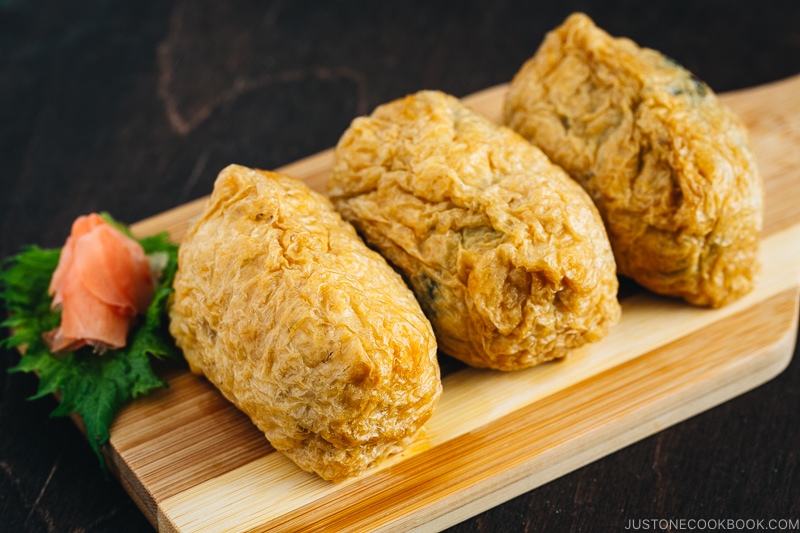 There's a Japanese saying that there are 88 gods in a grain of rice and that there are 88 steps in producing rice. This is because the Chinese character for rice (米) can be broken down to eighty-eight (八十八). Japanese children (and sometimes adults!) are chided by their elders for not picking each grain of rice in their bowls, to avoid offending the 88 deities. 88 is also a special number, called Beiju or Yone no iwai (米寿), where one's 88th birthday is celebrated as a joyous occasion.
Osaisen (お賽銭), the custom of making a monetary offering to a deity is a remnant of a time when people offered rice and other foods instead of money. Rice grains wrapped in a white paper called O-hineri (おひねり) was a popular offering to thank the autumn harvest. Over time, as the population of people in the agriculture sector decreased, rice was replaced by money. The act of osaisen is often mistakenly interpreted as praying for a wish, but it is an expression of gratitude to the deities.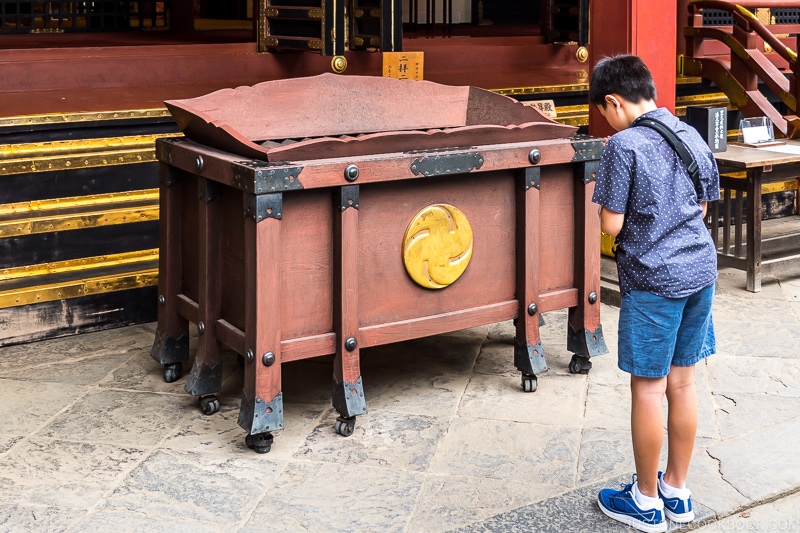 Rice and the Imperial family
The Japanese Imperial family is the oldest hereditary monarch in the world. What makes this monarchy different from other nations is their origin story, which is said to be the descendants of the sun goddess Amaterasu, and thus linked to agriculture and rice.
While the role of the emperor since post WWII is largely ceremonial and symbolic, one role that has continued over generations is his role as the head of Shinto religion. Many of his imperial rituals involve rice production and agriculture, which stems back to the first emperor Jimmu.
The Japanese Labor Thanksgiving Day (勤労感謝の日) on November 23rd was originally called Niiname-no-matsuri/Shinjo-sai (新嘗祭), a harvest ritual where the emperor would offer rice and sake produced that year to thank the deities for a prosperous year and pray for a fruitful following year. While it is currently a secular holiday for the public, the ritual still takes place today on the Imperial Palace (皇居), Ise Grand Shrine (伊勢神社) and Izumo Shrine (出雲大社), the most important and holy shrines in Shintoism.
Ancient texts reveal that for generations, emperors grew and partook in rice cultivation. The tradition continues today, where there is a small rice paddy on the Imperial Palace grounds, tended by the previous Emperors Hirohito and Akihito. The current emperor Naruhito has succeeded the rice paddy, and conducted his first harvest since assuming the throne in 2019. The rice was then used in the harvest celebration ceremony.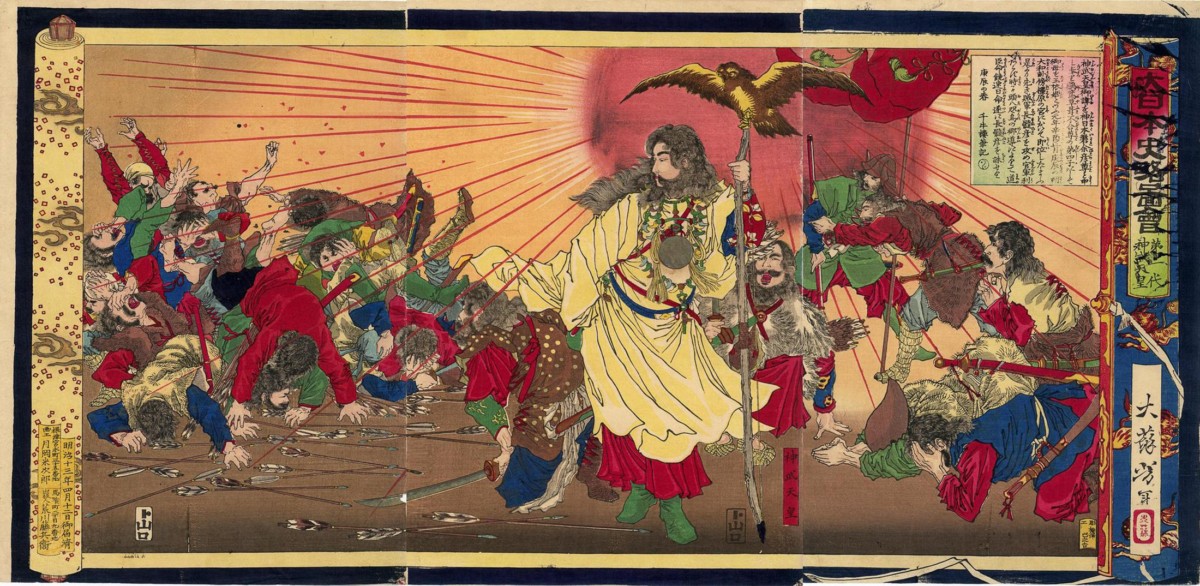 The Role of Rice in Celebrating Life Stage Ceremonies
Not surprisingly, rice appears in many ceremonies and functions in one's milestones.
New parents reciprocate monetary gifts and presents from relatives and friends with Uchi iwai (内祝い). The value depends on the money or gift received, and can range from expensive fruits, tea, and desserts. A popular gift includes Taijumai (体重米), which is a bag of rice the exact same weight as the newborn baby.
At the 100 day ceremony where the baby pretends to eat foods for the first time called Okuizome (お食い初め), the newborn is presented with a celebratory Ichiju Sansai meal to wish for his/her health, growth and to never go hungry. One of the symbolic dishes served is Sekihan, glutinous rice cooked with azuki beans, which is always served at celebratory occasions.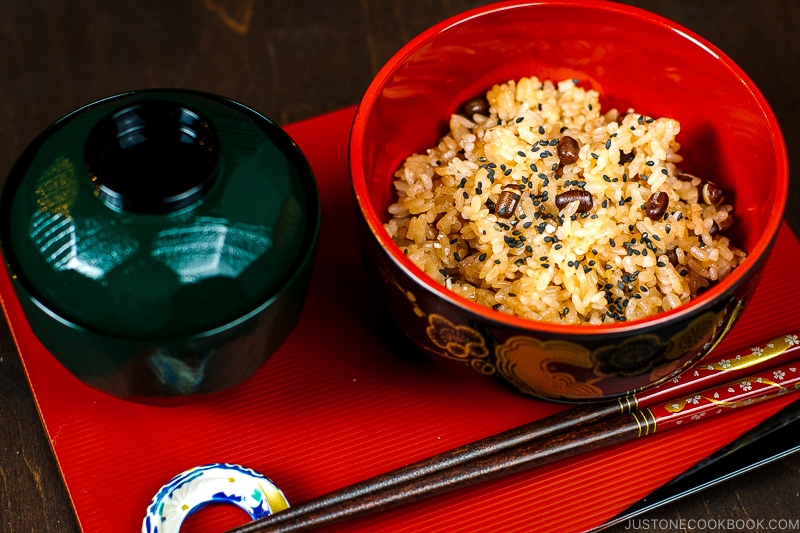 Around the six-month mark when babies first start eating solids, they are first introduced to an extremely liquid rice porridge called Jubai gayu (10倍粥, literally "ten times rice porridge"). As rice is easily digestible and is not an allergen, Japanese parents usually start the baby food journey by gradually introducing less liquidy rice porridge.
At the first birthday celebration, the baby would "carry" an Issho Mochi (一升餅). While there are regional differences on how the celebration takes place, tradition calls for the baby to carry mochi weighing Issho (一升), which is a unit approximately 1.8kg/4lbs and also a homonym for issho (一生, entire life). The mochi has the baby's name inscribed in red ink, to pray for good health and longevity. The heavy weight is obviously a struggle for any one year old, but the discomfort is said to signify an introduction to future challenges.
As the child grows, festivals such as Girl's Day (雛祭り) and Children's Day (こどもの日) celebrate the child's growth, and festive foods containing rice is always the centerpiece. On Girl's Day, a tricolor diamond-shaped Hishi Mochi (菱餅) are displayed and eaten, along with Chirashi Sushi (散らし寿司), rice snacks called Hina Arare (雛あられ) and Amazake (甘酒). On Children's Day, they eat Kashiwa Mochi (柏餅) and Chimaki (粽, steamed glutinous rice dumplings wrapped in bamboo leaves, similar to the Chinese Zongzi 粽子).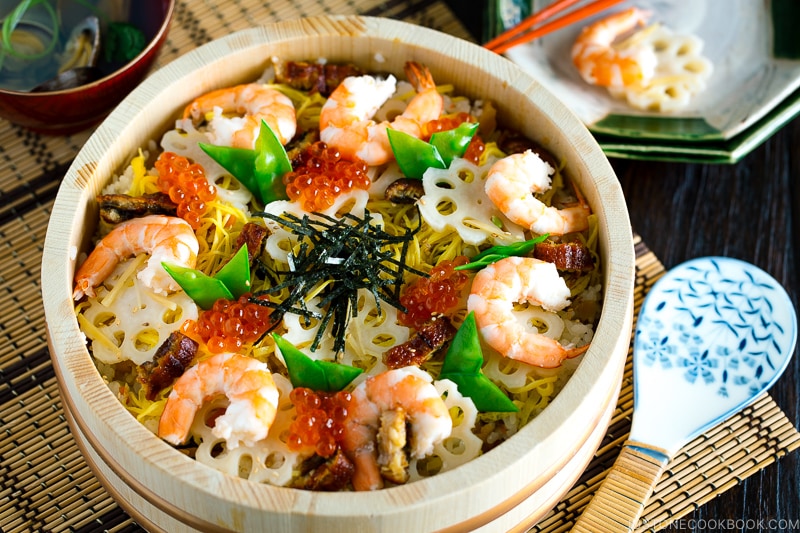 At Shichi-Go-San (七五三), a rites of passage celebrated by girls aged 3 and 7, and 5 year old boys, the children are given long stick candy called Chitose ame (千歳飴, literally "thousand year candy") to pray for good health and longevity. This confectionery is traditionally made of rice syrup and sugar, and hails back to the Edo era when sugar and candy were a luxury and thus only for very special occasions.
At a Shinto wedding rites, the newlywed couple drink sake, and partake in Kagami nuki/Kagami wari/Kagami biraki (鏡抜き・鏡割り・鏡開き), where the couple ceremoniously cracks open the lid of a sake cask, which then the sake is shared among the guests. This ceremony can also take place at company celebrations, sporting events, and other celebratory events.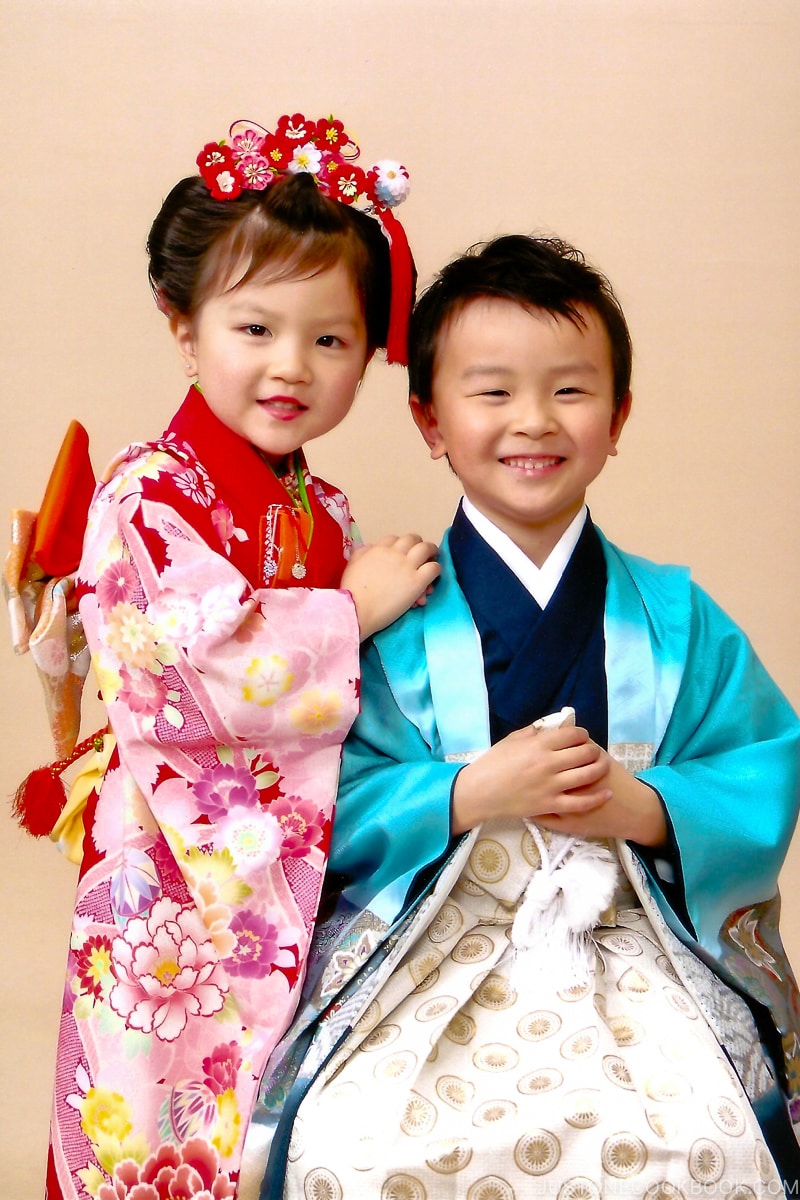 Eating Rice Everyday
A traditional Japanese meal will always have a bowl of rice. While rice consumption has drastically fallen in recent years, most Japanese people eat rice at least once a day in some form.
Ichiju sansai (一汁三菜) is the term used to describe a traditional Japanese meal, which consists of rice, soup, a main dish, two side dishes, and pickles. Rice is the main actor, and the side dishes play a secondary role to whet the appetite for more rice.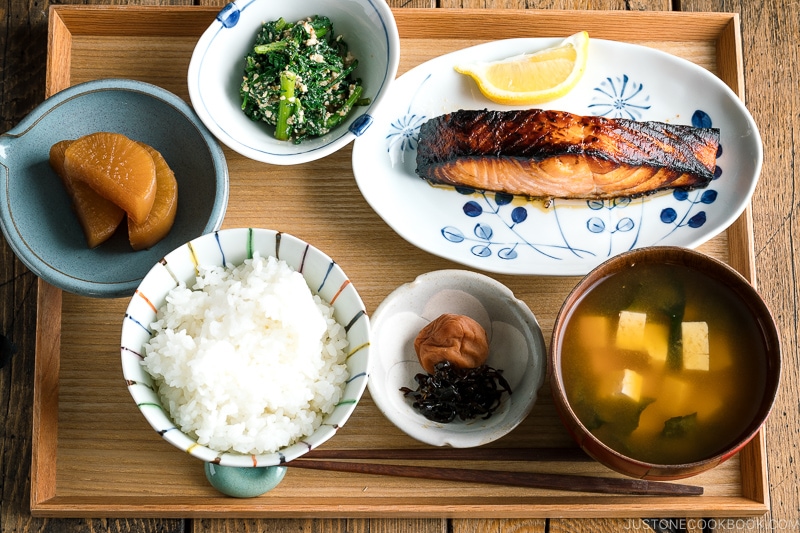 The Almighty Uses of Rice
Rice not only fills the hungry stomach and soul, but the entire plant is fully utilized with very little waste.
Once the grains are removed, the straw can be used to thatch roofs, strengthen mud walls, and woven to make bags, sandals, tatami, and raincoats. A secondary source of income for the lower class samurai (when not called into battle, especially during the 400 year peace of the Edo era) was making sandals from leftover straws among other side tasks.
Straw is often used in Shintoism. The New Year's decorations hung outside of Japanese homes, and the sacred ropes hung at Shinto shrines, torii gates and sacred sites called Shime nawa (標縄) are made of straw. It is believed that the ropes act to ward off evil spirits to create a pure space.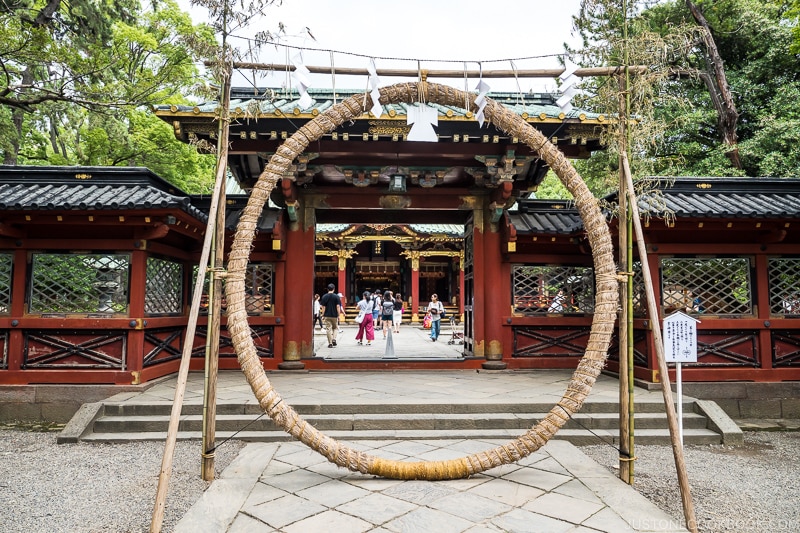 Rice bran (米糠) is used to make Nukazuke (糠漬け), a type of tsukemono. It can also be pressed to make an edible oil (米油), which not only has a high smoke point (232C/450F), but is a good source of unsaturated fats, vitamin E, and may reduce heart disease.
The milky water from washing rice was used as a face wash and facial toner by beauty conscious women during the Edo era. You can find many cosmetics companies selling facial products that uses rice and its by-products (Keana Nadeshiko Rice Essence Mask has a major cult following in Japan).
The water can be used in cooking. When boiled, it can be used to remove the astringency from vegetables such as daikon, bamboo shoots, burdock roots, and carrots. The water can also be used to water plants and to remove odor and grime from dirty dishes.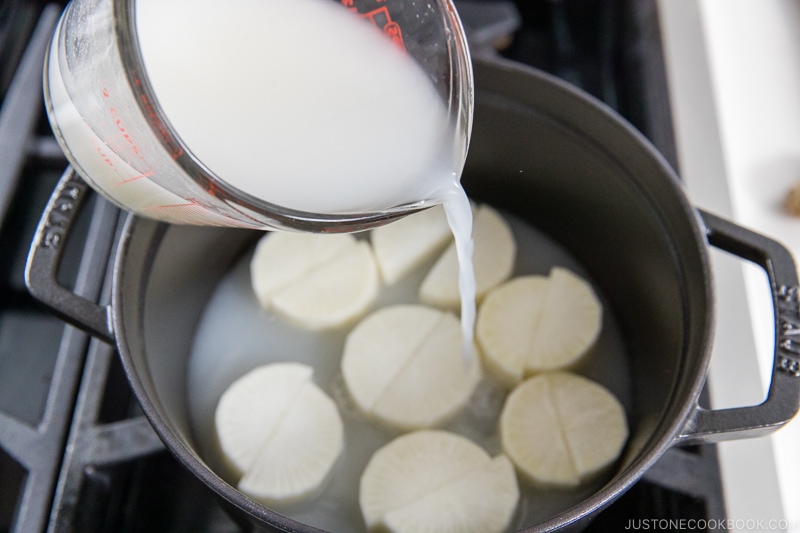 In the final post of this series, we'll go into the varieties of Japanese rice.
If you also come from a rice-eating culture, what does it signify in your culture and heritage? Please share in the comment box below!