Take in the view of Tokyo from Fuji Television sphere or strike a pose next to Gundam and Statue of Liberty, Odaiba is a fun place to spend a day in Tokyo with many leisure activities for visitors of all ages.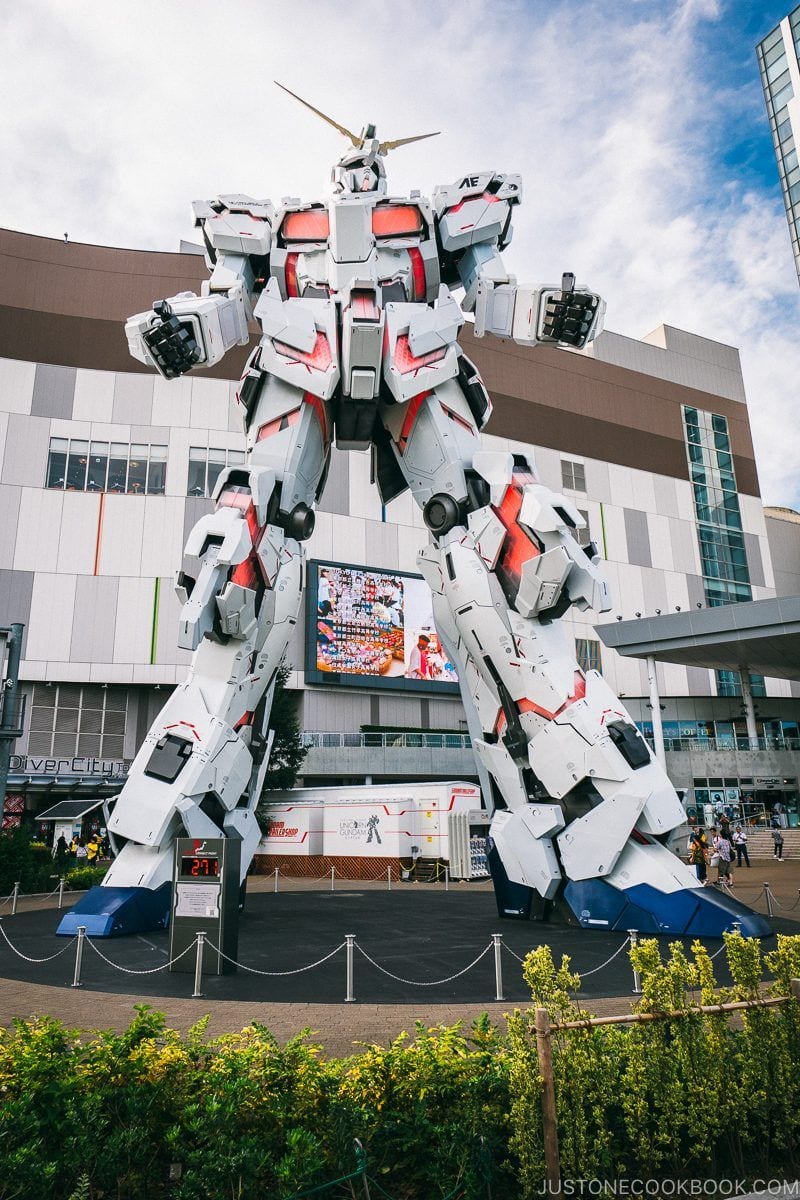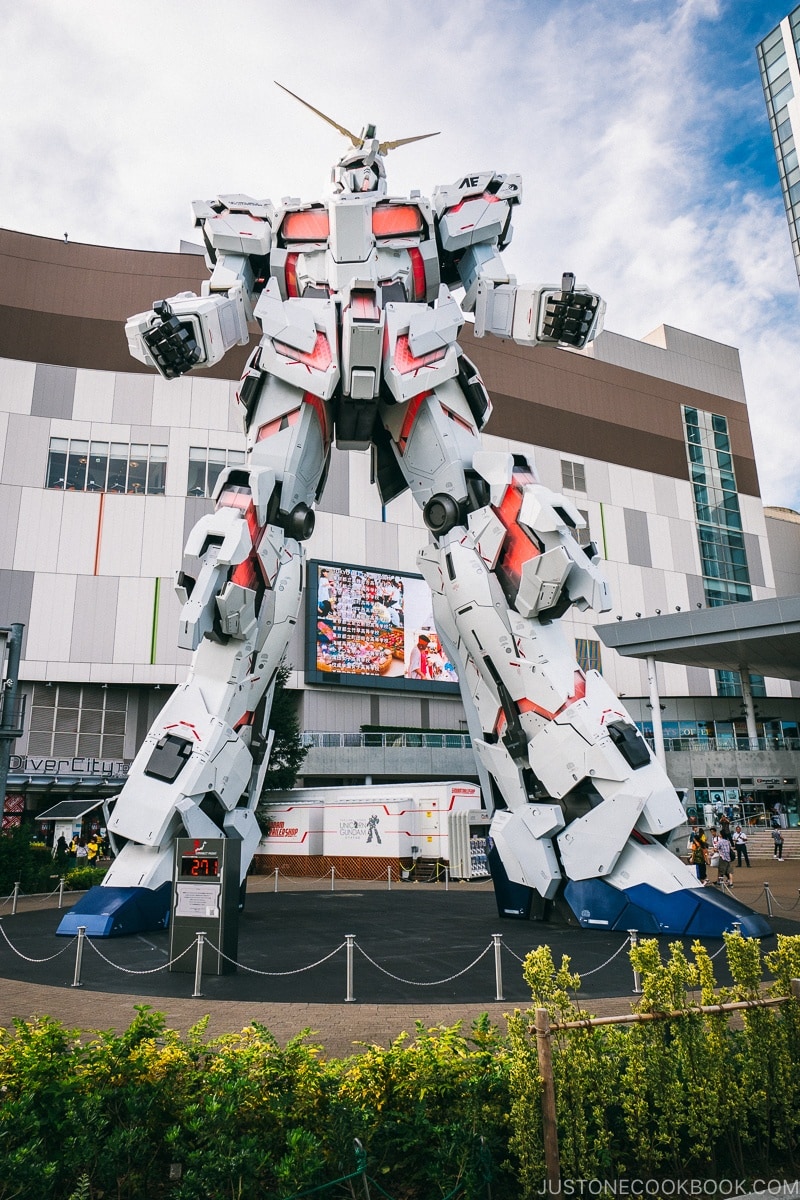 During our summer trip to Japan, we visited Odaiba a few times from Nami's home in Yokohama. On the first trip, we took Tokyo Cruise from Asakusa to Odaiba along the Sumida river. On our second visit, we visited the ultra cool teamLab Borderless, the world's first digital art museum. Join us as we shopped in mega malls, took in the view of Tokyo from Fuji Television, enjoyed the sunset from bill's, and checked out the giant Gundam statue.
Tokyo Odaiba
Odaiba is a manmade island located at the southeast corner of Tokyo inside Tokyo Bay. You can get to Odaiba via Yurikamome Line or Rinkai Line. Alternatively, you can also take Tokyo Cruise boat from Asakusa and enjoy the river view.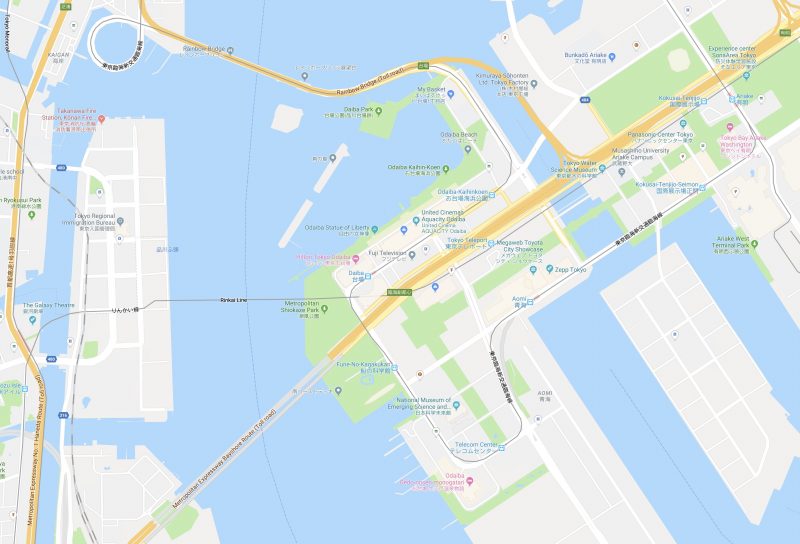 The touristy areas of Odaiba are very walkable as it's flat and you can get to almost everywhere within 30 min walking.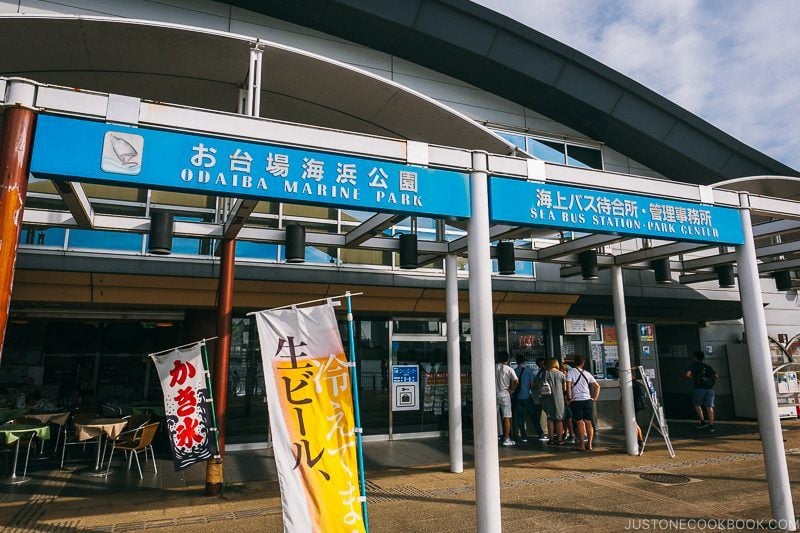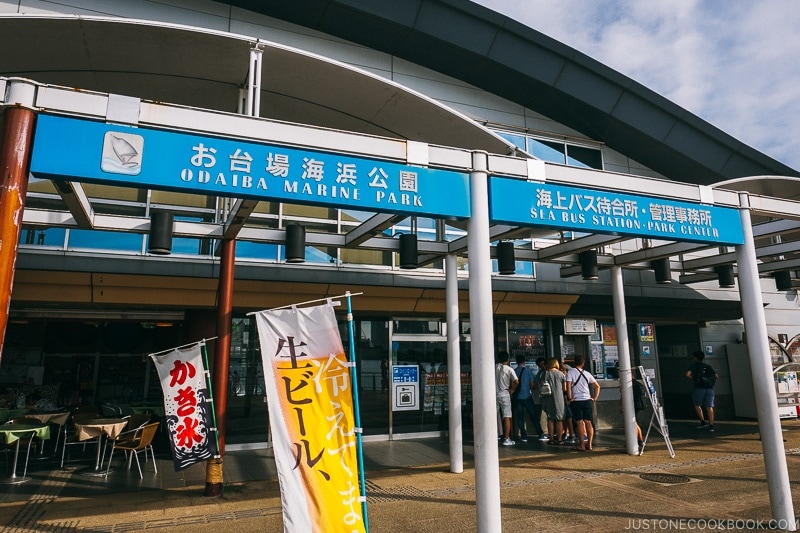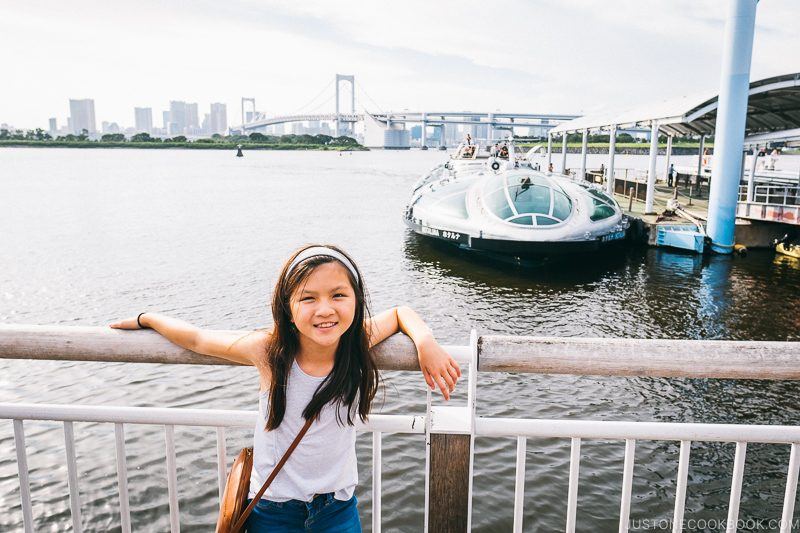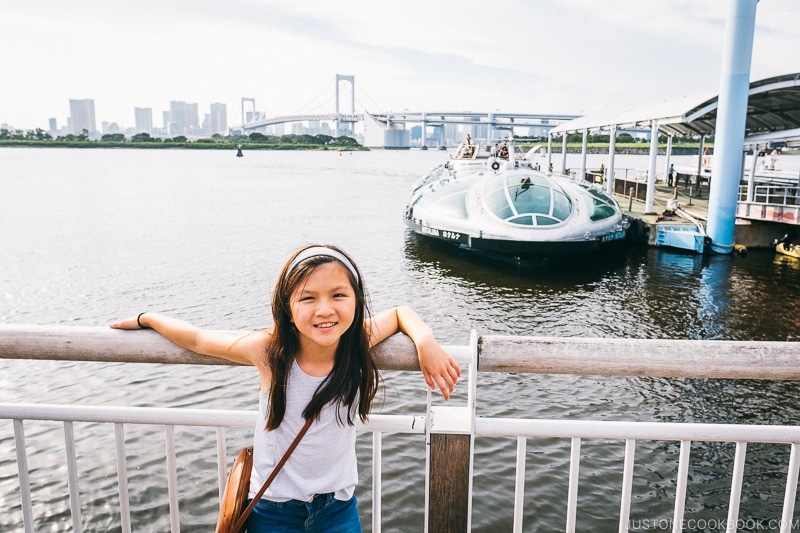 Places to Visit in Odaiba
Odaiba is interesting because there aren't any cultural places to visit compared to most places in Japan. Instead, there are mega malls, interesting statues and landmarks, and one of Japan's largest indoor arcades. What's cool about it is there are things for visitors of all ages, so if your children are tired of visiting temples and cultural sites in Tokyo, Odaiba is great for the change of pace.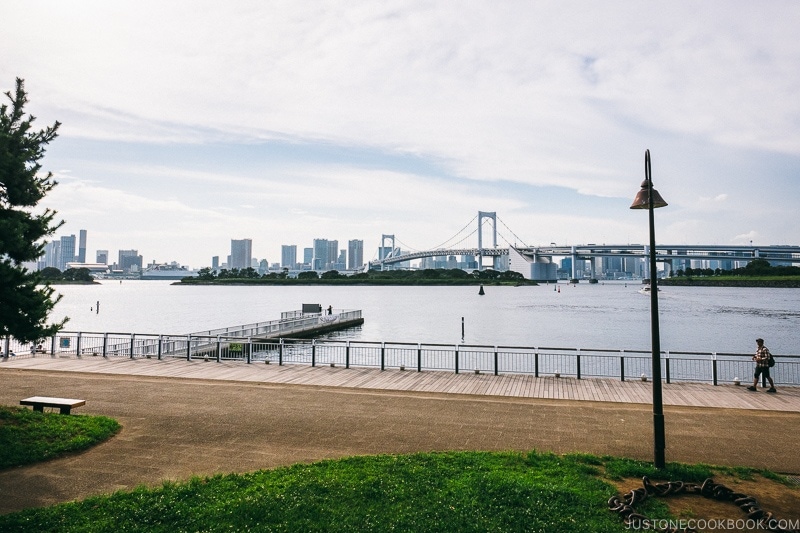 Before exploring the malls in Odaiba, including Aqua City, DiverCity Tokyo Plaza, Decks, and Venus Fort, let's take in the view of Tokyo and Rainbow Bridge from Fuji Television.
Statue of Liberty Odaiba
The first stop for us was the Statue of Liberty at Odaiba. The original statue from France was first erected in 1998 to celebrate the relationship between Japan and France. Due to its popularity, when the statue was returned to France a replica was installed in 2000. The size is roughly 1/7 of the one in New York.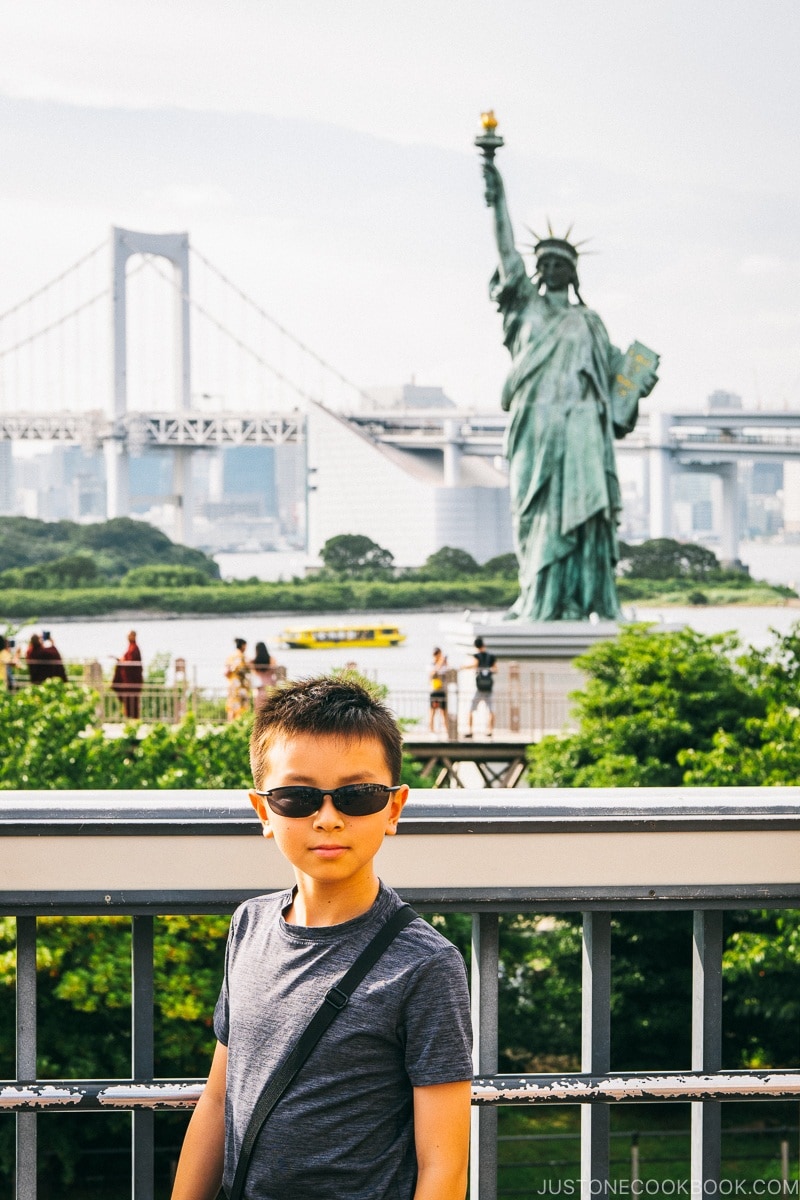 Fuji Television
One of the most recognizable landmarks in Odaiba is Fuji Television Headquarter and the "HACHITAMA" Spherical Observation Room. From the sphere, there are unobstructed views of Tokyo skyline and Rainbow Bridge on one side, and Palette Town Daikanransha and Venus Fort on the other side.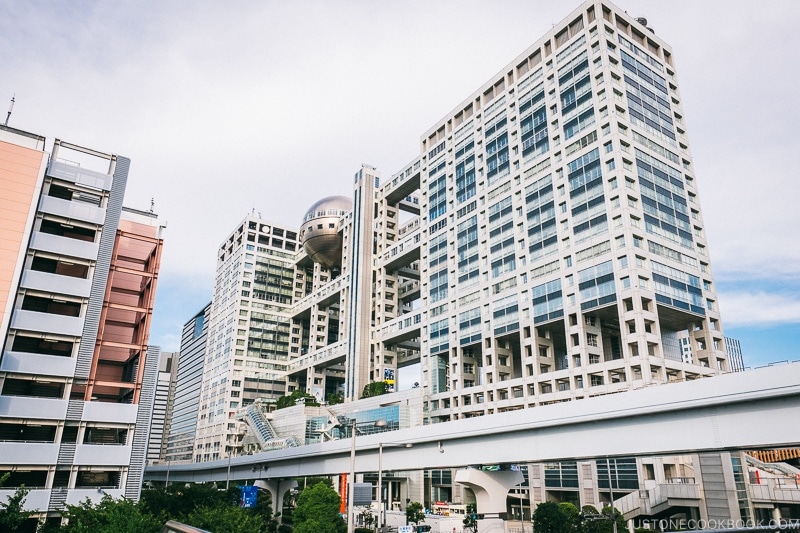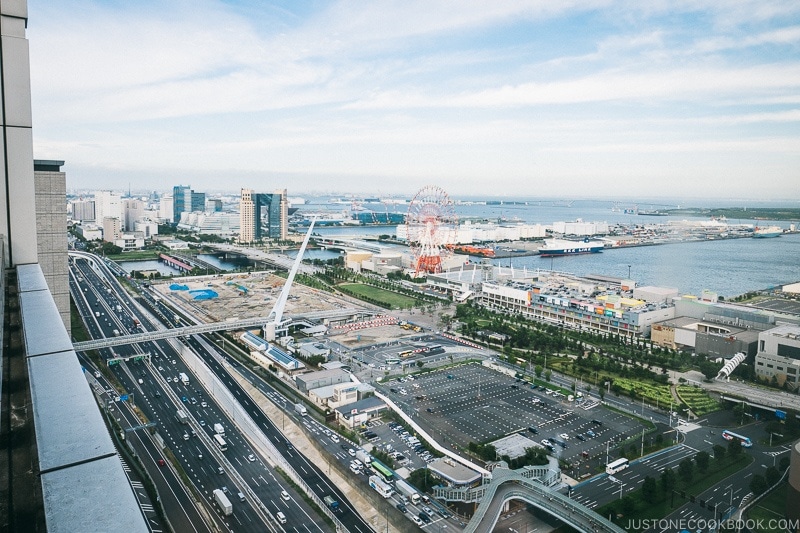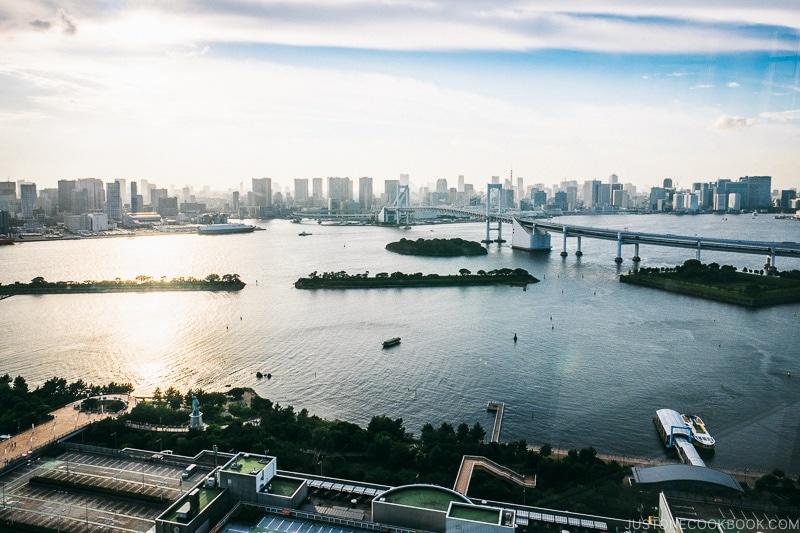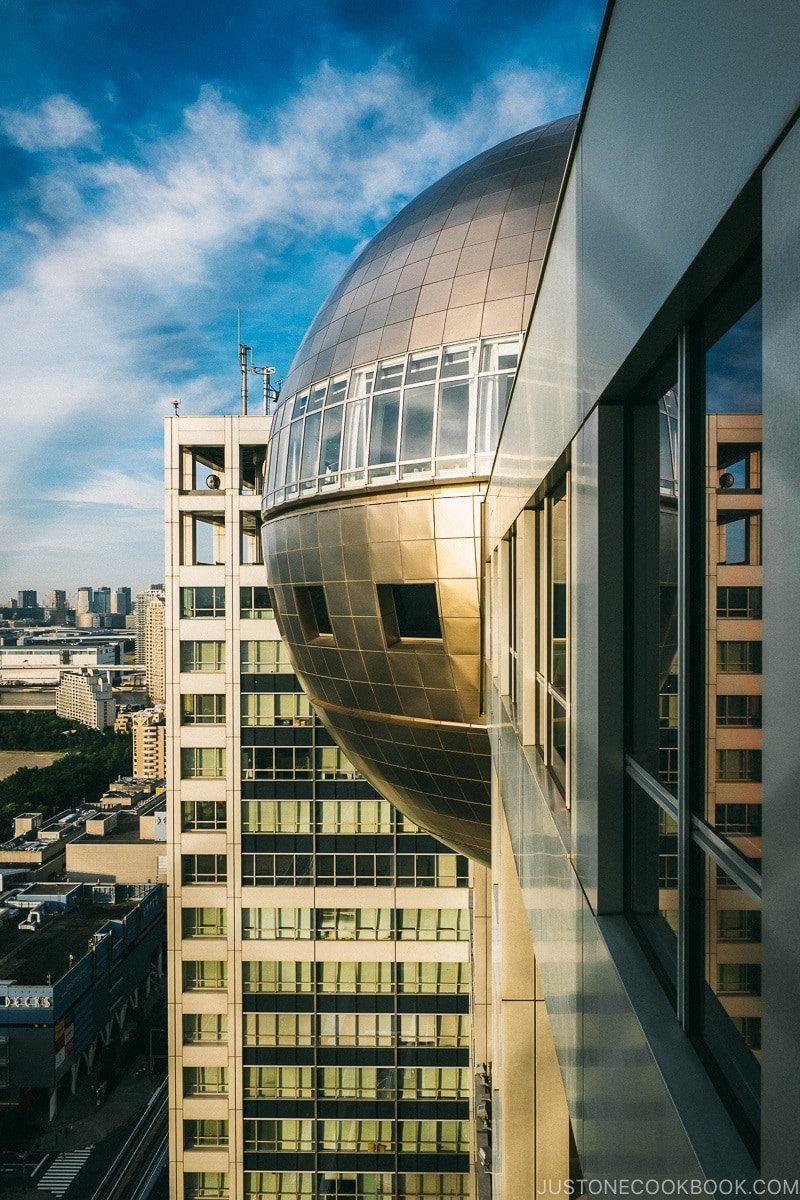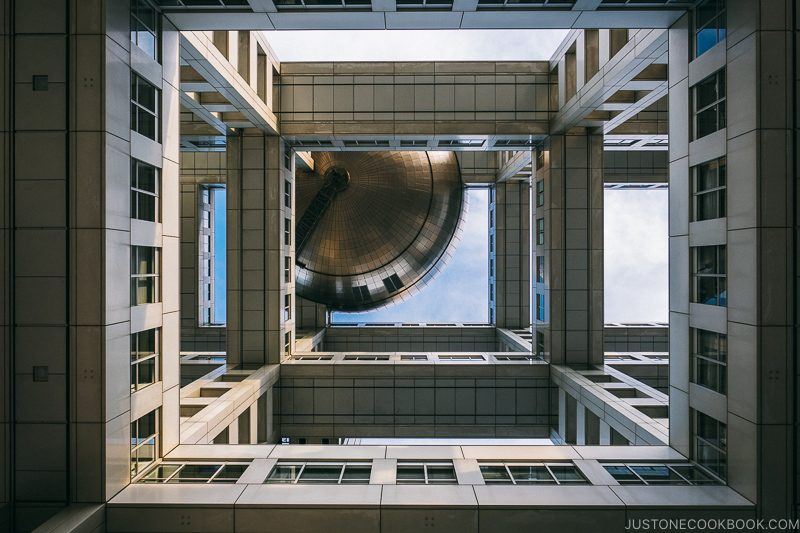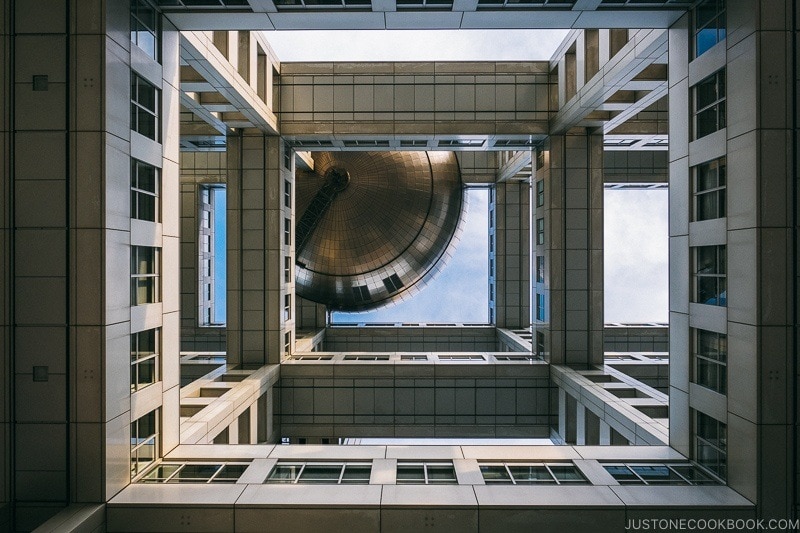 Aqua City
Aqua City was the first mall we stopped by. It's a typical Japanese mega-mall with restaurants, shops, and a movie theater. It is the least interesting of the malls so skip if you are limited on time.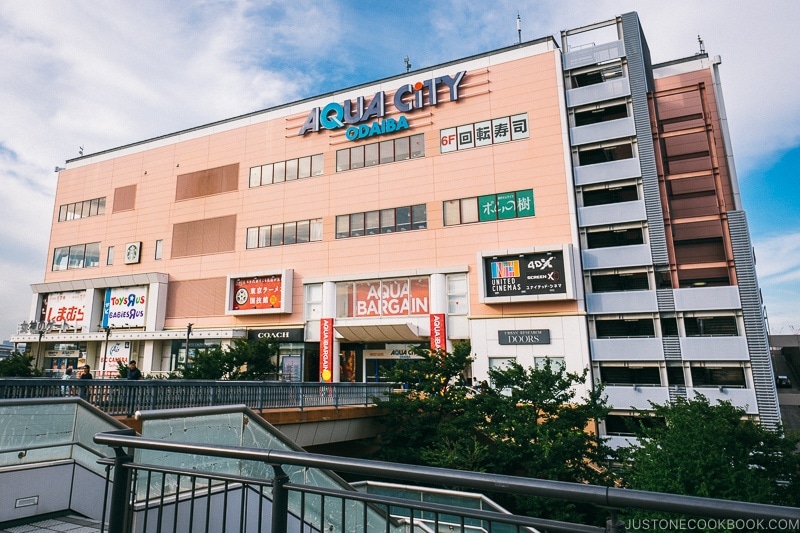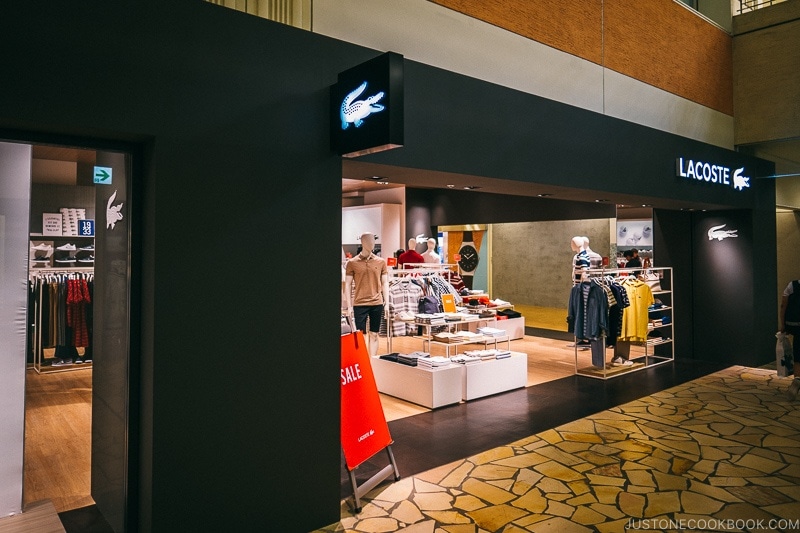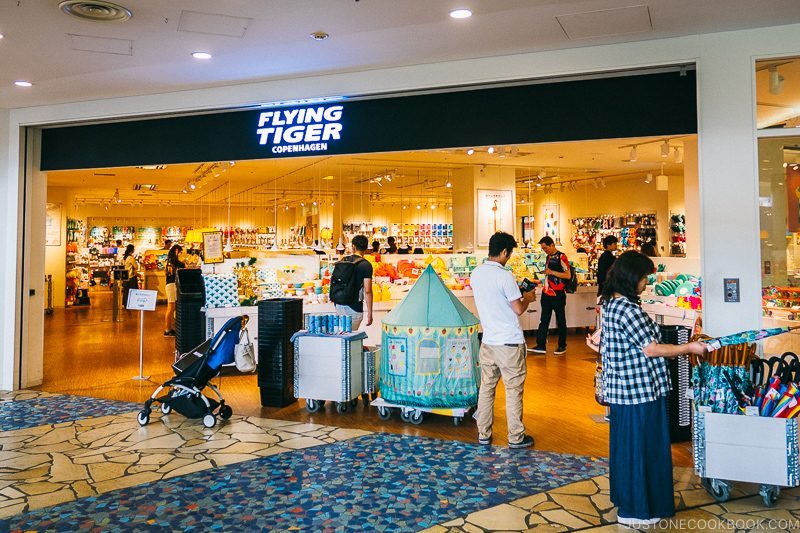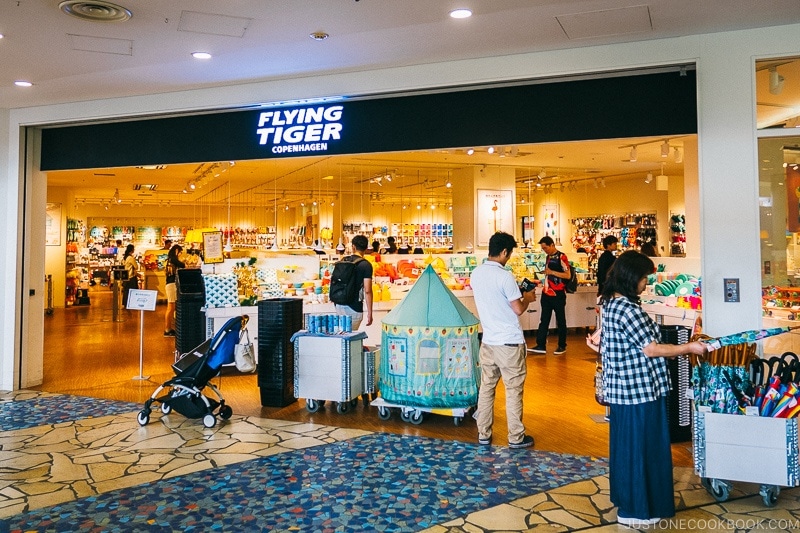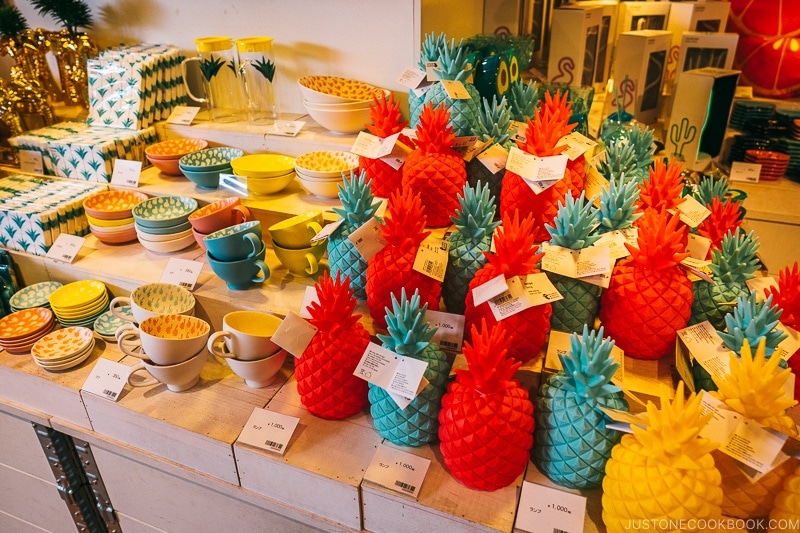 Zepp DiverCity
From Aqua City, head towards Symbol Promenade Park Central Square and you'll soon see Zepp DiverCity. It is a mixed-use mall and concert hall and there are many retail shops and restaurants, along with a bowling alley on the top floors.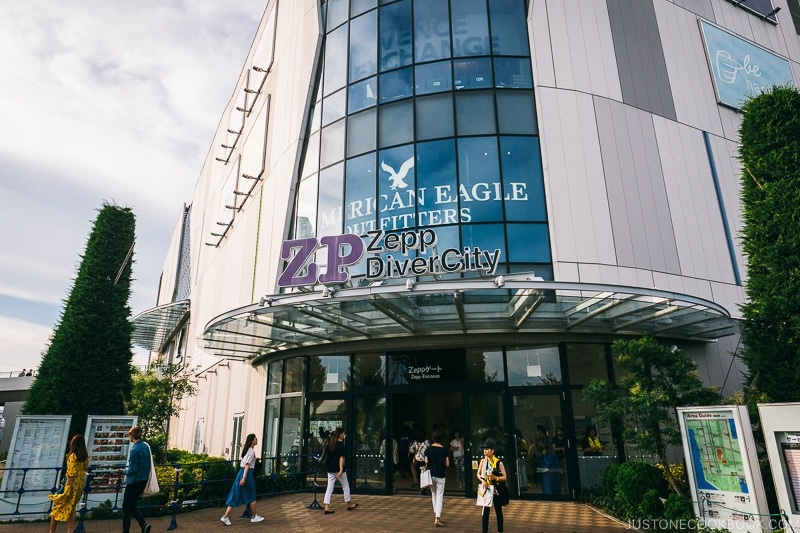 Among all the stores, the biggest attraction at Zepp DiverCity is the life-size Gundam Statue. It is huge!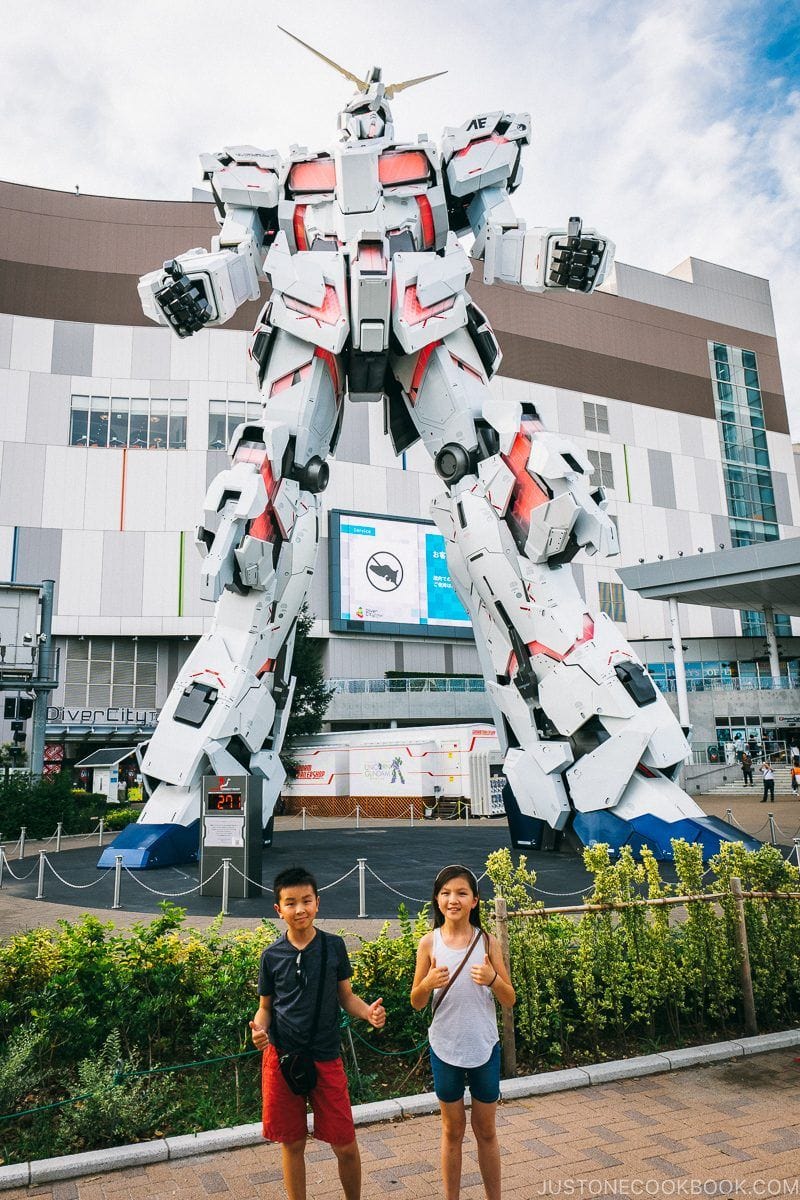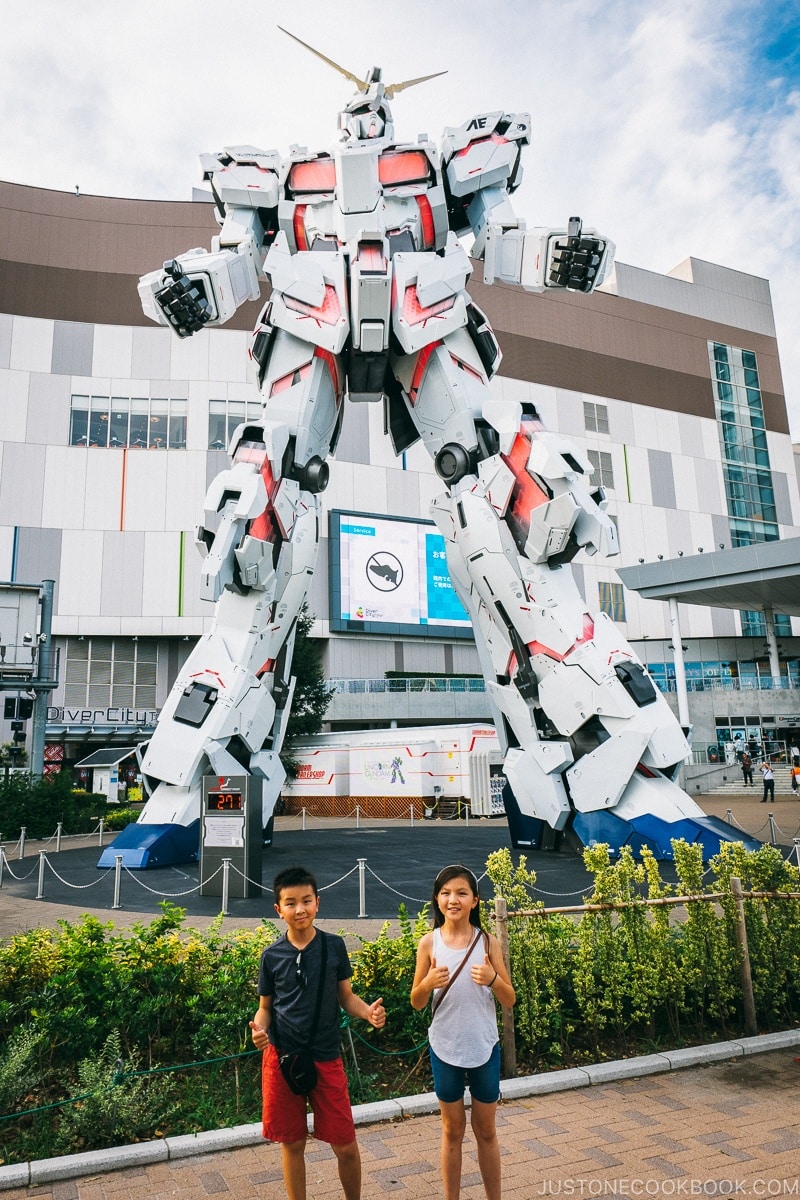 Besides the Gundam statue, there is also a Gundam Cafe and the Gundam Base Tokyo on the 7th floor of the Zepp DiverCity Mall. If you are a fan of Gundam it's a must stop in Tokyo. There is also a Gundam Cafe in Akihabara if Odaiba is out of your way.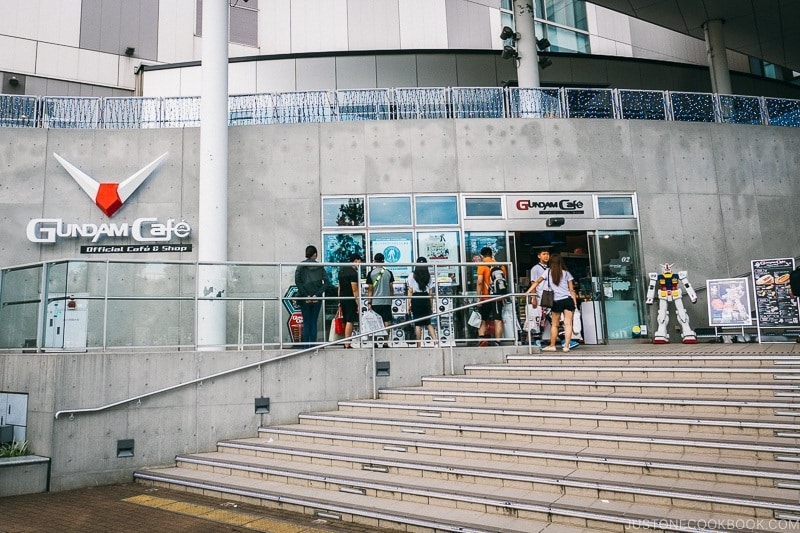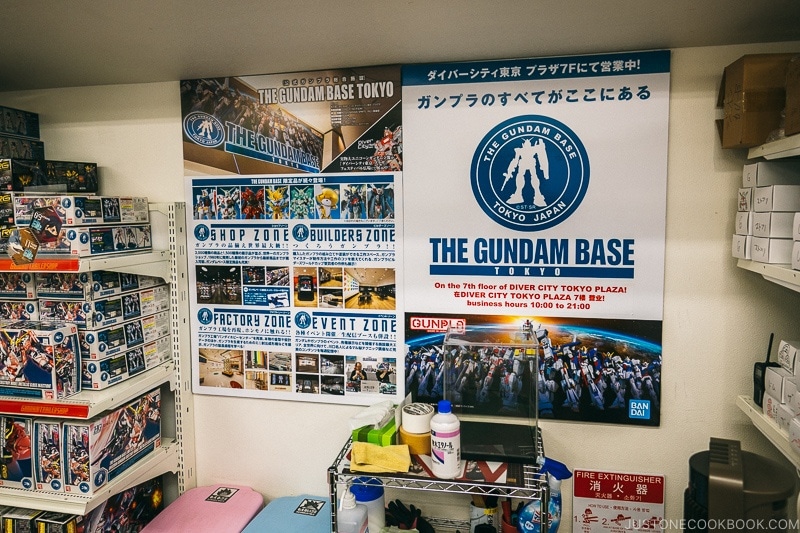 Venus Fort
The next mall we stopped by at is Venus Fort. Venus Fort is the home of teamLab Borderless (we highly recommend going), Palette Town Daikanransha, Megaweb Toyota City Showcase, and shops and restaurants.
It's very easy to find Venus Fort, just look for the Daikanransha (giant Ferris wheel) and walk towards it. Sitting at the base of Daikanransha is the Venus Fort mall. There are 3 floors of shopping and restaurants to browse through. Connected to Venus Fort is Megaweb Toyota City Showcase.
Palette Town Daikanransha (Giant Ferris Wheel)
When Palette Town Daikanransha was built in 1999, it was the world's tallest Ferris wheel then. It is still the second tallest Ferris wheel in Japan and a great way to take in the sights around Odaiba and Tokyo. It takes about 16 min to go around and 6 people can fit in each car.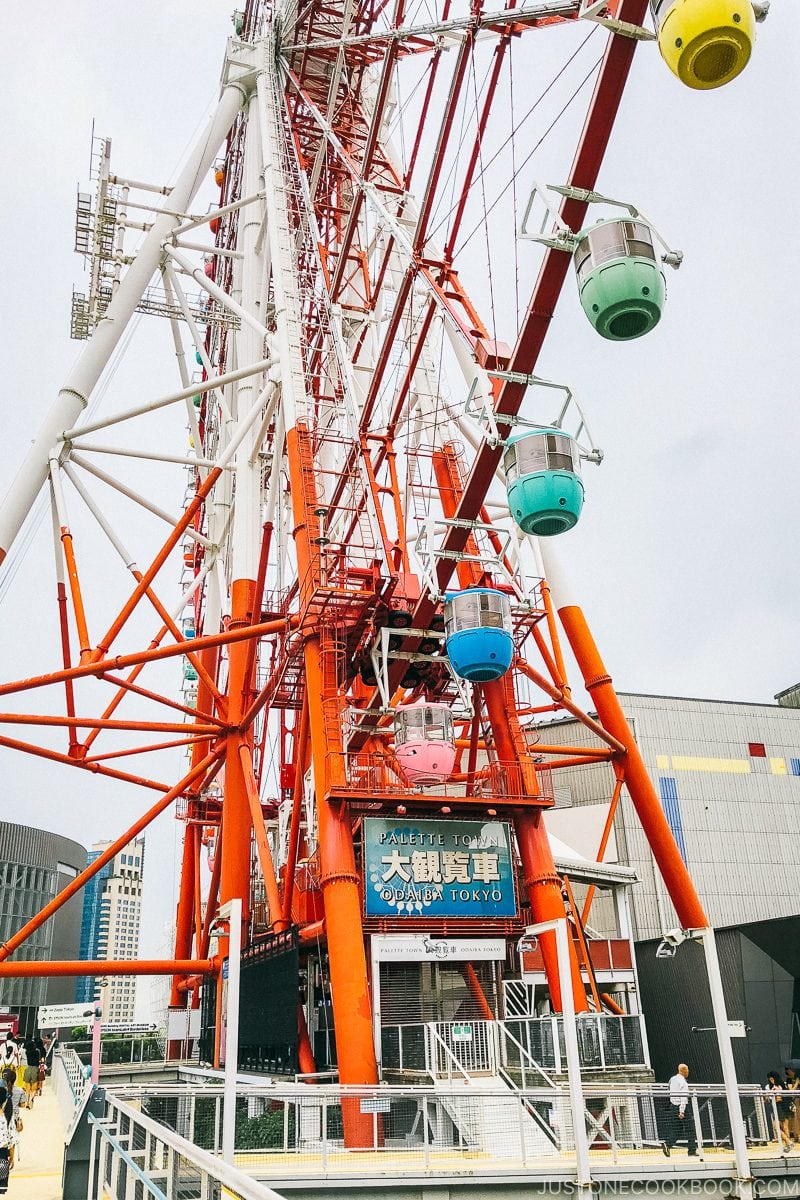 Megaweb Toyota City Showcase
The centerpiece of Venus Fort is the Megaweb Toyota City Showcase. It is a car theme park with current Toyota cars on display, as well as some cars which visitors can test drive. Besides the passenger vehicles, there are also Toyota racing cars on display. The showcase and many of the activities inside are all free. There is a cost for test driving vehicles.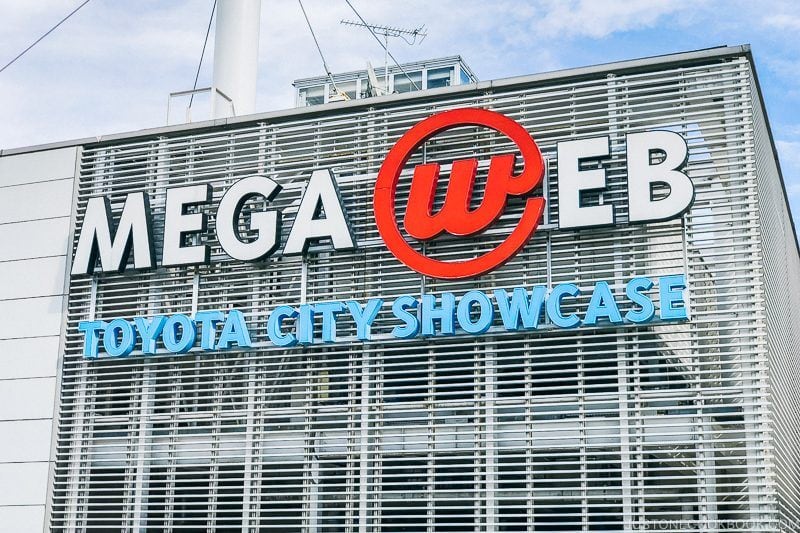 At Megaweb Toyota City Showcase, there is also a history museum with older vehicles, and ride studio which offers go-cart area for those under age of 18.
Toppi Sushi Venus Fort
Getting hungry from all the walking around and in the mood for sushi? When we visited Hokkaido we ate at very popular Toppi Sushi a few times. It's a conveyor belt restaurant known for its low prices and quality fish. Their only Tokyo branch is in Venus Fort. The sushi is decent and not as good as Toriton, but we still had a great meal.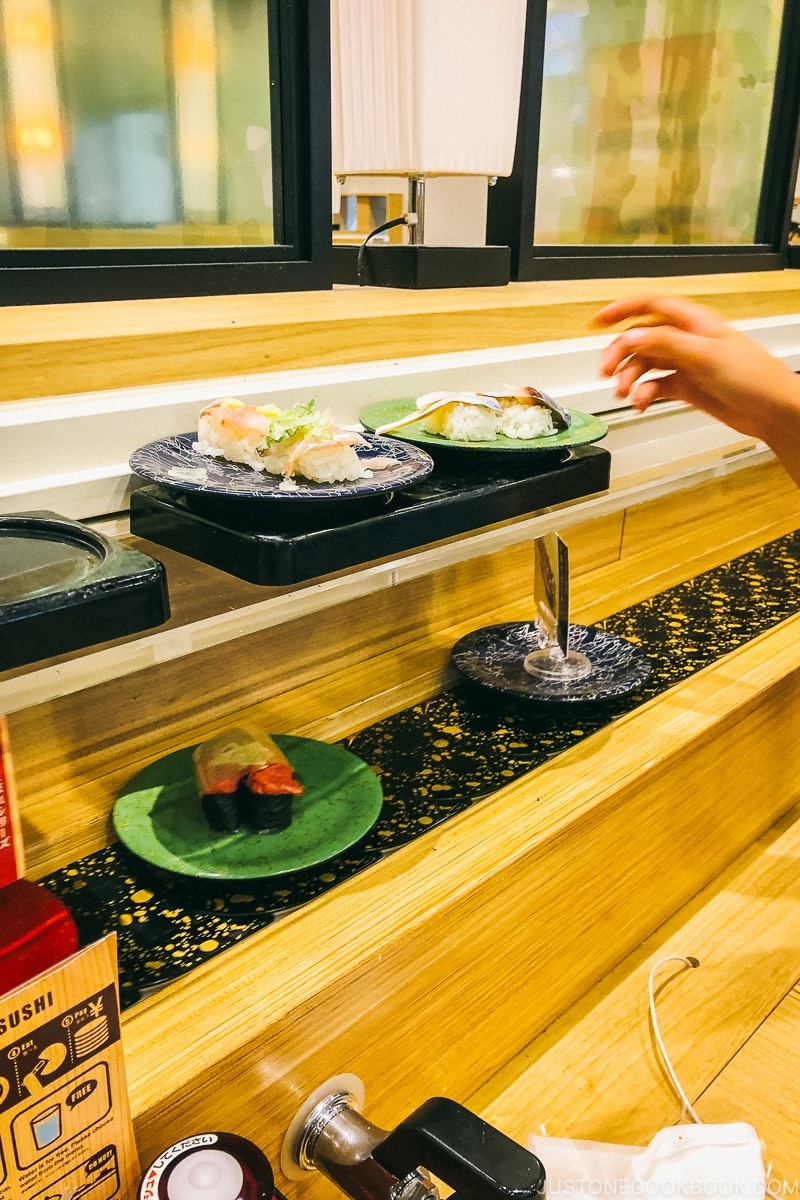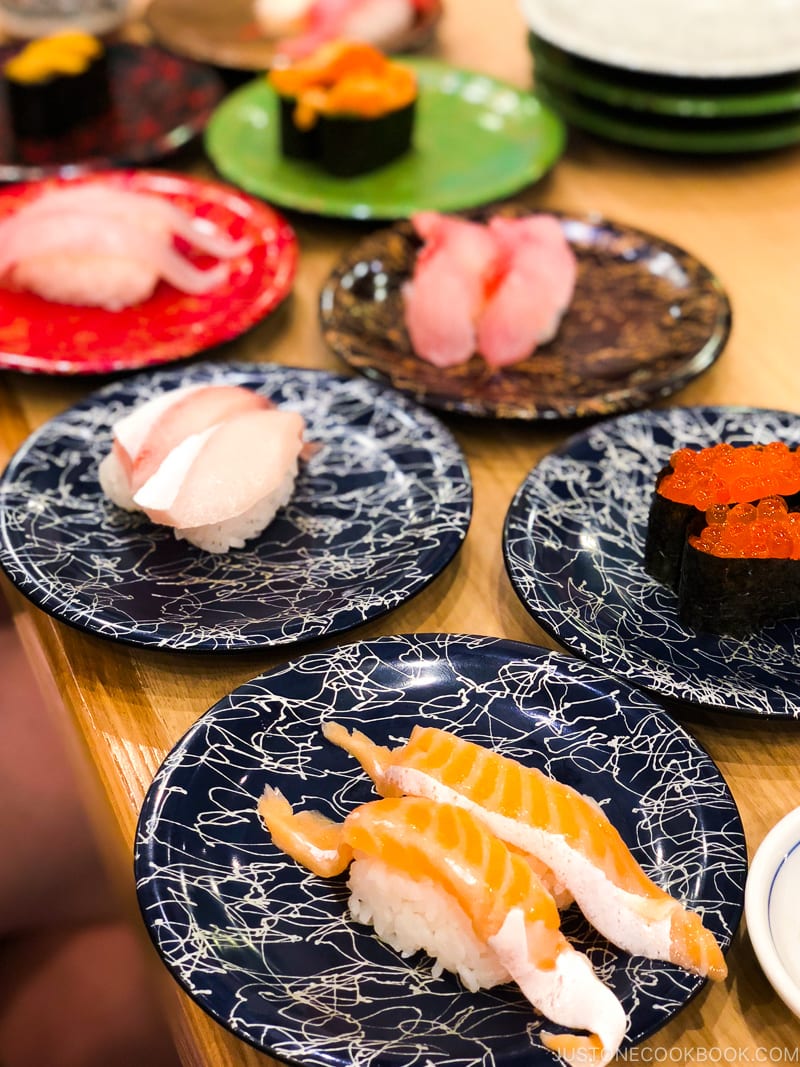 For those of you who are not familiar with conveyor belt sushi, it's a sushi restaurant where sushi is pre-made and comes on a little tray and patrons can just grab what you like. Read more about it at conveyor belt sushi post.
DECKS Tokyo Beach
The last mega mall we visited in Odaiba is DECKS Tokyo Beach. DECKS is a ship-themed shopping center boasting the gorgeous night view of Tokyo, and entertainment options at DECKS including TOKYO JOYPOLIS and Madame Tussauds Tokyo in addition to the many shops and restaurants.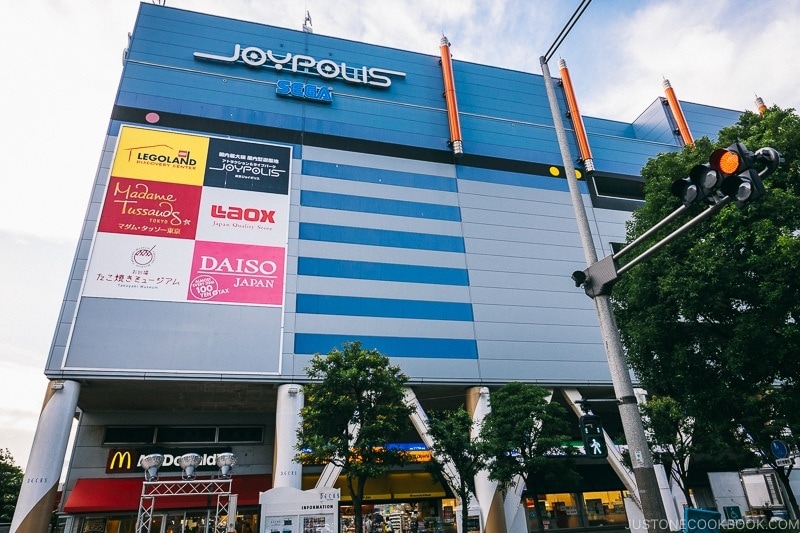 JOYPOLIS DECKS
JOYPOLIS is a large indoor amusement park with over 20 rides. The rides range from indoor roller coasters to haunted house. You can buy tickets for specific rides or the all-ride pass. There is a discount for the all-ride pass after 5pm. The attractions at JOYPOLIS range from roller coasts to VR games and haunted house.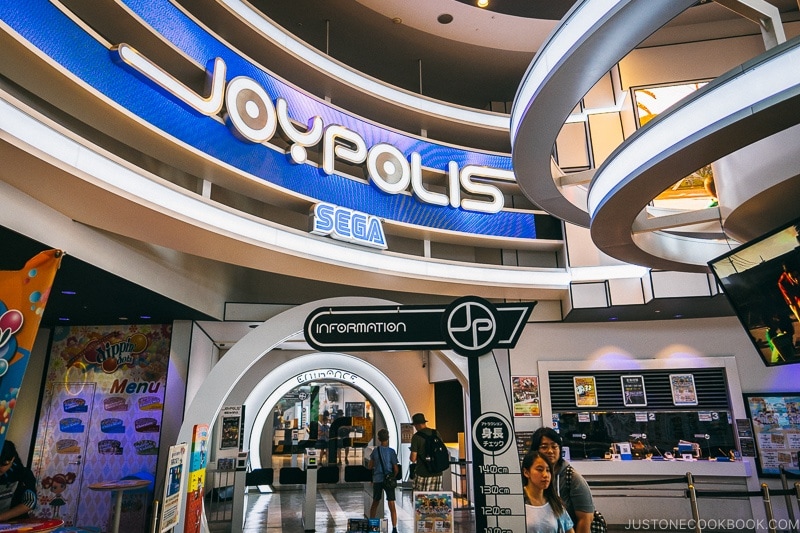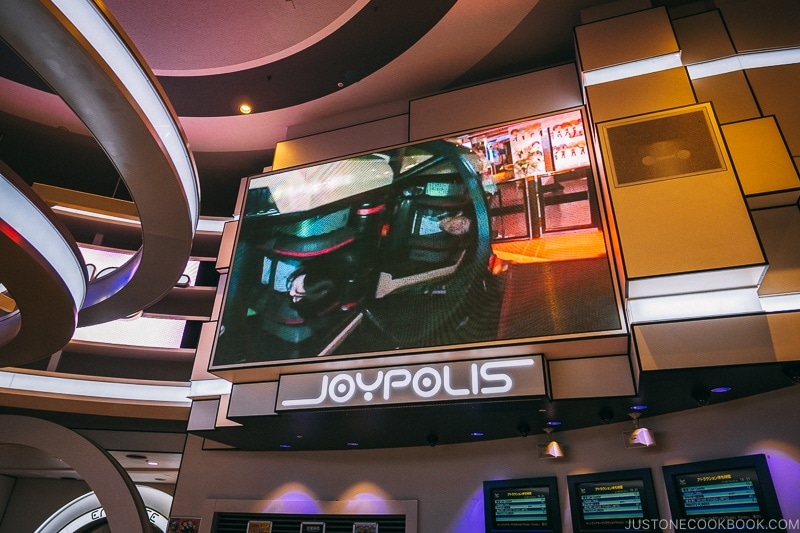 bills at Decks
Among the many restaurant choices, we decided to take in the sunset view at bill's restaurant over dinner. bill's was started by Australian restaurateur and food writer Bill Granger. The feeling of the restaurant was casual and relaxed, with abundant warm wooden furniture and decor.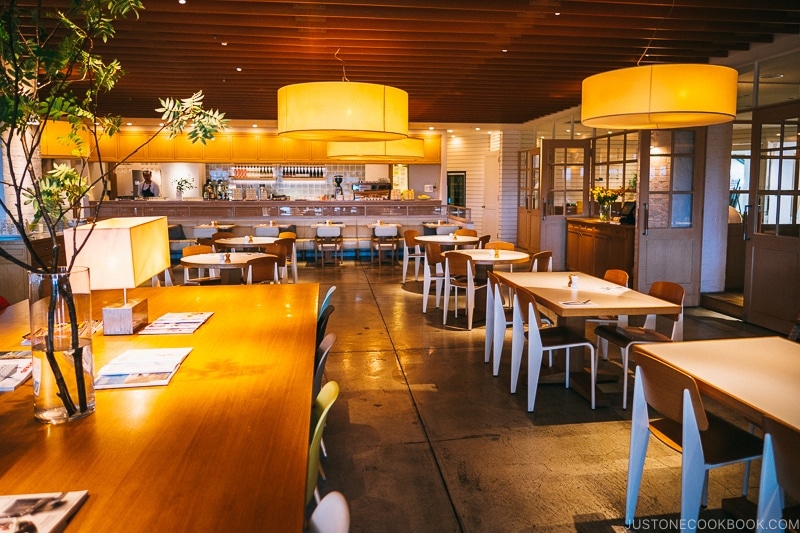 The food was delicious at bill's. Since we had been in Japan for a while, we were craving western food and the food just hits the spot. Our favorite part while traveling in Japan is definitely the food. Regardless of whether the location is a tourist trap or authentic experience, the food is usually really good and fairly priced compared to the options in the US.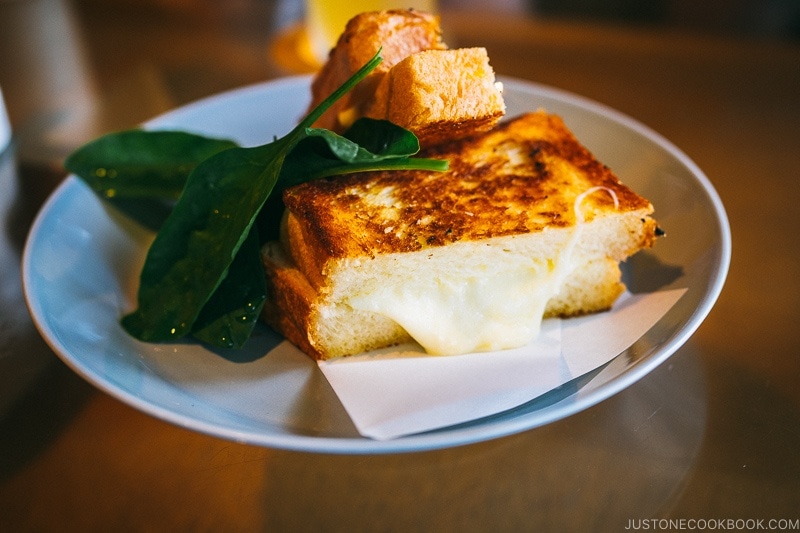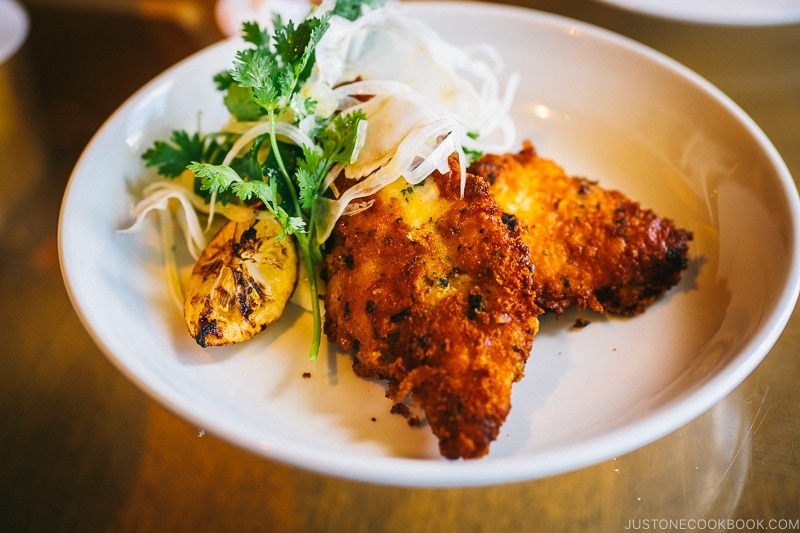 Night view of Tokyo from Odaiba
Soon after dinner, we got to enjoy the famed Tokyo night view from the wooden decks at DECKS. It was beautiful and we can see the yakatabune boats making their way onto the water for the dinner cruises.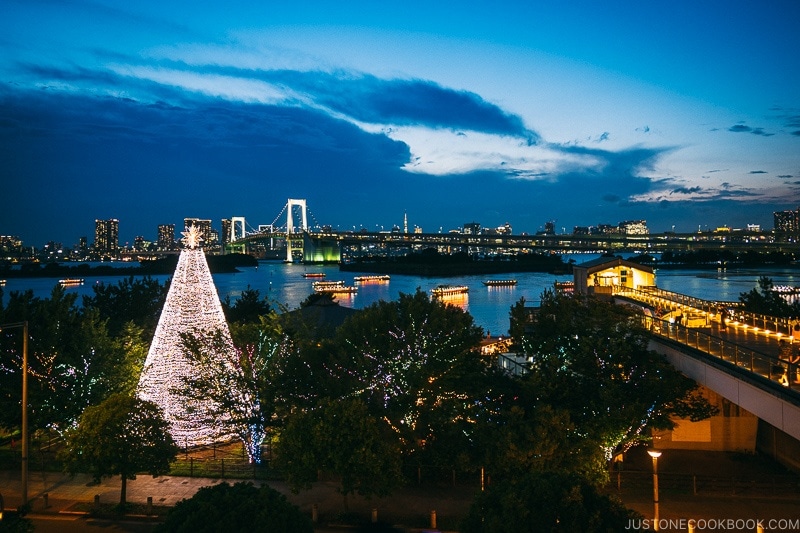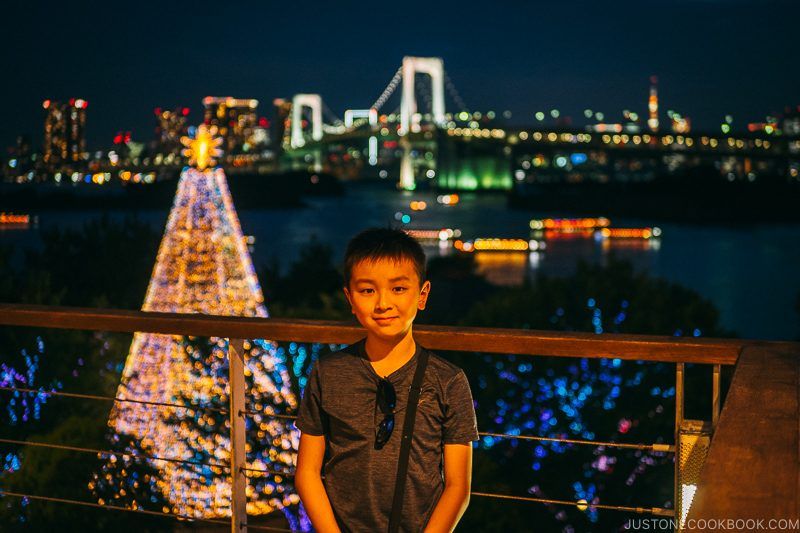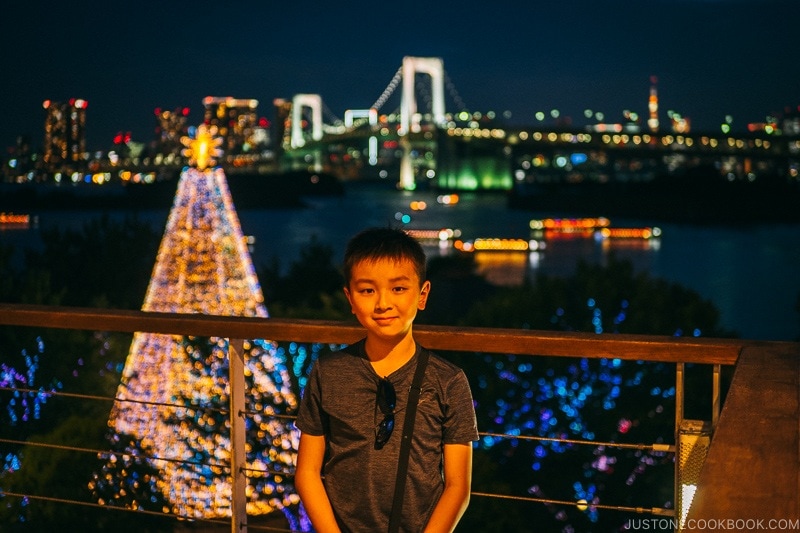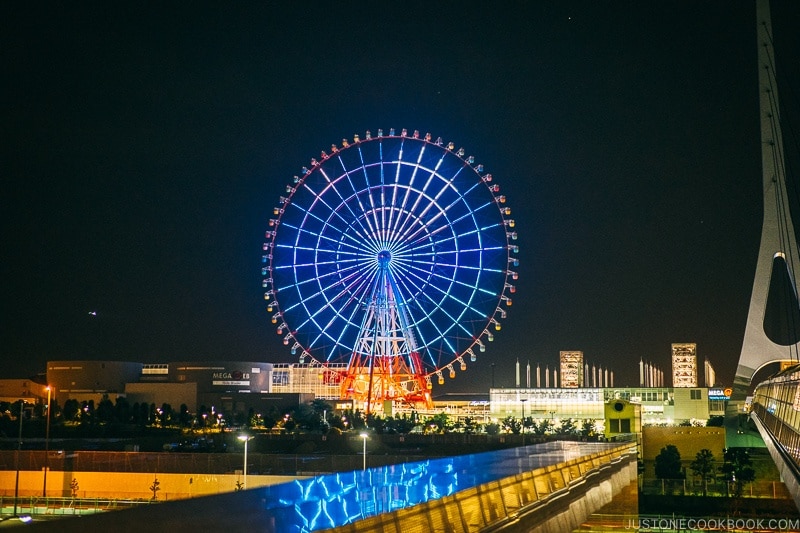 Thank you for traveling with us throughout Tokyo, this is the last of our Tokyo travel guide from the summer of 2018. We will be exploring Tokyo again this summer so let us know in the comments below if there are any places you would like us to visit or eat at during our trip. If you are interested in traveling in Tokyo, make sure to check our guide to the popular area in Tokyo below.