Udon (うどん) is a type of thick wheat flour noodles and often served hot as a noodle soup or cold as dipping noodles.
My favorite brand of udon noodles is this frozen package called "Sanuki Udon".  You can purchase it in the freezer section of Japanese supermarkets as well as some Asian supermarkets.
For homemade udon noodle recipe, click here.  I colored the noodles with beet juice to make it pink for Valentine's Day challenge but my recipe shows how to make it regular white color.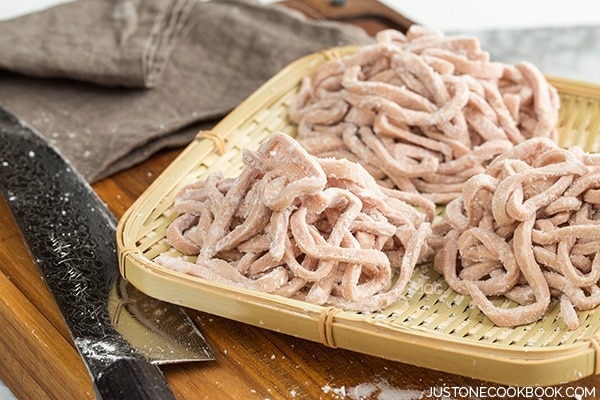 Recipes Using Udon Noodles