Learn how to make anko sweet red bean paste from scatch. Step-by-step pictures included.
Anko, sweet red bean paste, is used in many confectioneries in Japan.  It is usually prepared by boiling and sometimes mashing azuki beans and then sweetening the paste with sugar.  The most common types of read bean paste include Tsubuan and Koshian.
Tsubuan is prepared by boiling and sweetening with sugar, but otherwise untreated. Hence the texture is chunky. Koshian is prepared by passing through a sieve to remove bean skins. The texture is smoother and is most commonly used for wagashi (traditional Japanese confectionery).
Other varieties of anko includes Shiroan, made from Japanese white beans and Kurian made from chestnuts.
Anko is used in many delicious Japanese sweets such as Anmitsu, Daifuku, Dango, Dorayaki, Oshiruko / Zenzai, Taiyaki, Manju, and Yokan.
Tsubu-an
This is an easy homemade Japanese red bean paste recipe, where you can learn how to make anko from scratch.  If you want to use a pressure cooker, check out my Pressure Cooker Anko recipe.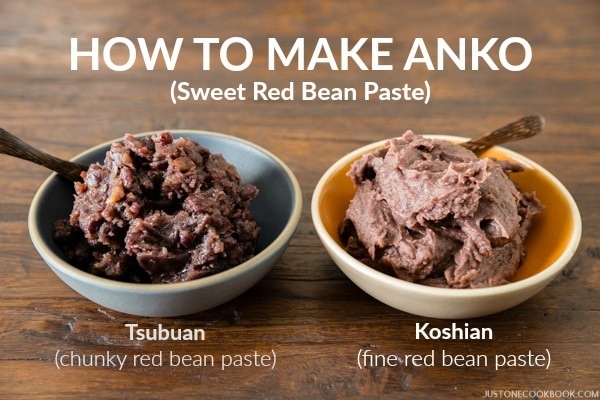 Sweet Red Bean Paste (Tsubuan)
Serves:
600g (1.3 lb) anko
Ingredients
200g (7 oz, a little bit less than 1 cup which is 220g) Azuki beans (Today I used Hokkaido Dainagon Azuki Beans (bigger than regular azuki))
Water
200g (7 oz, 1 cup) granulated white sugar
Pinch of salt

Instructions
Soak the azuki beans overnight (8-12 hours).

Rinse azuki beans.

Use a big saucepan/pot because the amount of azuki beans will double after cooking. Put washed azuki beans in the pot and pour water till 1-2 inch above azuki beans. Turn the heat on high.

When boiling, turn off the heat and cover with lid. Let it stand for 5 minutes.

Throw away water and put the azuki beans into a sieve.

Put the azuki beans back in the pot. Add enough water just to cover the beans and turn the heat on high. Once boiling, turn down the heat to medium low and keep it simmering.

Once in a while push the azuki beans under the water with slotted spoon. Water will evaporate so you need to keep adding water to cover just above the beans. If you put too much water, the beans will move and break. If you need to leave the kitchen, make sure to turn off the heat. You will be cooking for 1+ hour.

Pick one azuki bean and squeeze it with your fingers. If it is smushed easily, it's done.

Turn up the heat to high and add sugar in 3 separate times. Stir constantly. When you draw a line on the bottom of the saucepan and see the bottom for more than 2 seconds, add salt and turn off heat. Anko will thicken more when it cools.

Anko is ready to use. If you're not using right away, put it in an airtight container to cool down. Once it's cooled, keep in the fridge or freezer. I recommend diving it into small 100g packages. Wrap each anko in plastic wrap and store in a Ziploc Freezer bag. Homemade anko can be stored in the fridge for a week and freezer up to a month.

Notes
Recipe by Namiko Chen of Just One Cookbook. All images and content on this site are copyright protected. Please do not use my images without my permission. If you'd like to share this recipe on your site, please re-write the recipe in your own words and link to this post as the original source. Thank you.
Koshi-an
I make koshian with a pressure cooker.  Check out my Pressure Cooker Anko recipe for detailed instructions.  You can also purchase a packaged koshian.
Recipes with Sweet Red Bean Paste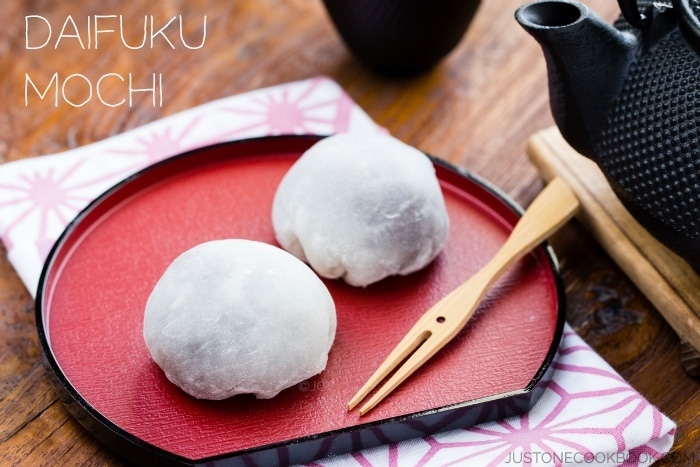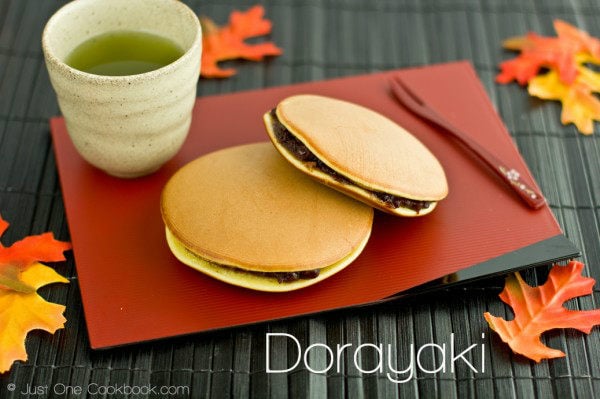 Dorayaki (Japanese Red Bean Pancake)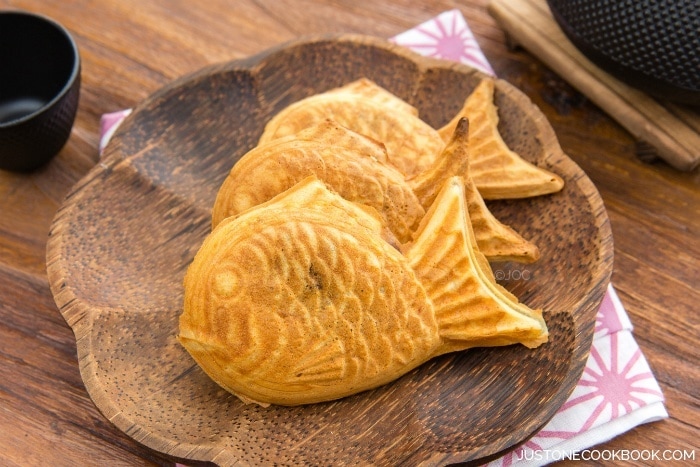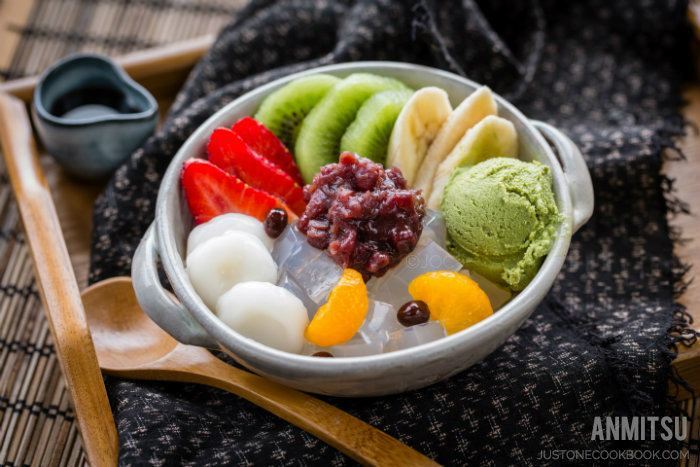 Ujikintoki (Green Tea Shaved Ice)
Zenzai / Oshiruko (Red Bean Soup)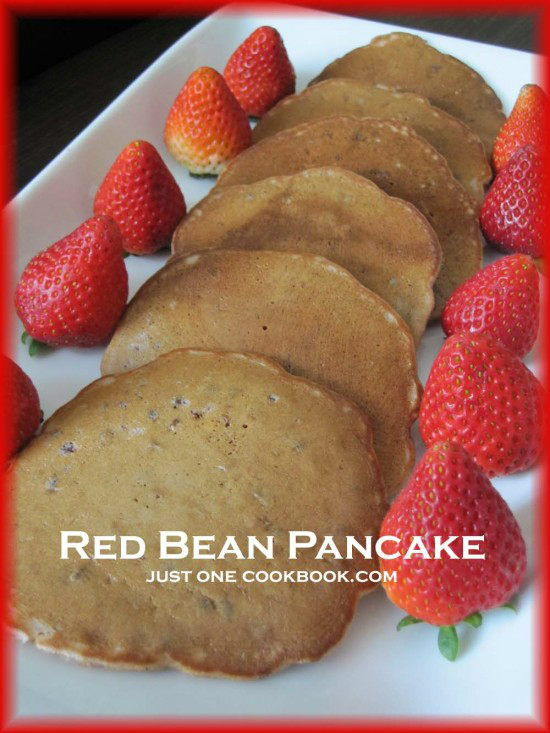 Don't want to miss a recipe? Sign up for the FREE Just One Cookbook newsletter delivered to your inbox! And stay in touch on Facebook, Google+, Pinterest, and Instagram for all the latest updates. Thank you so much for reading, and till next time!