From heart-warming soups, vibrant salads to pressure cooker meals, here you'll find healthy dinner recipes that will become your favorites year-round!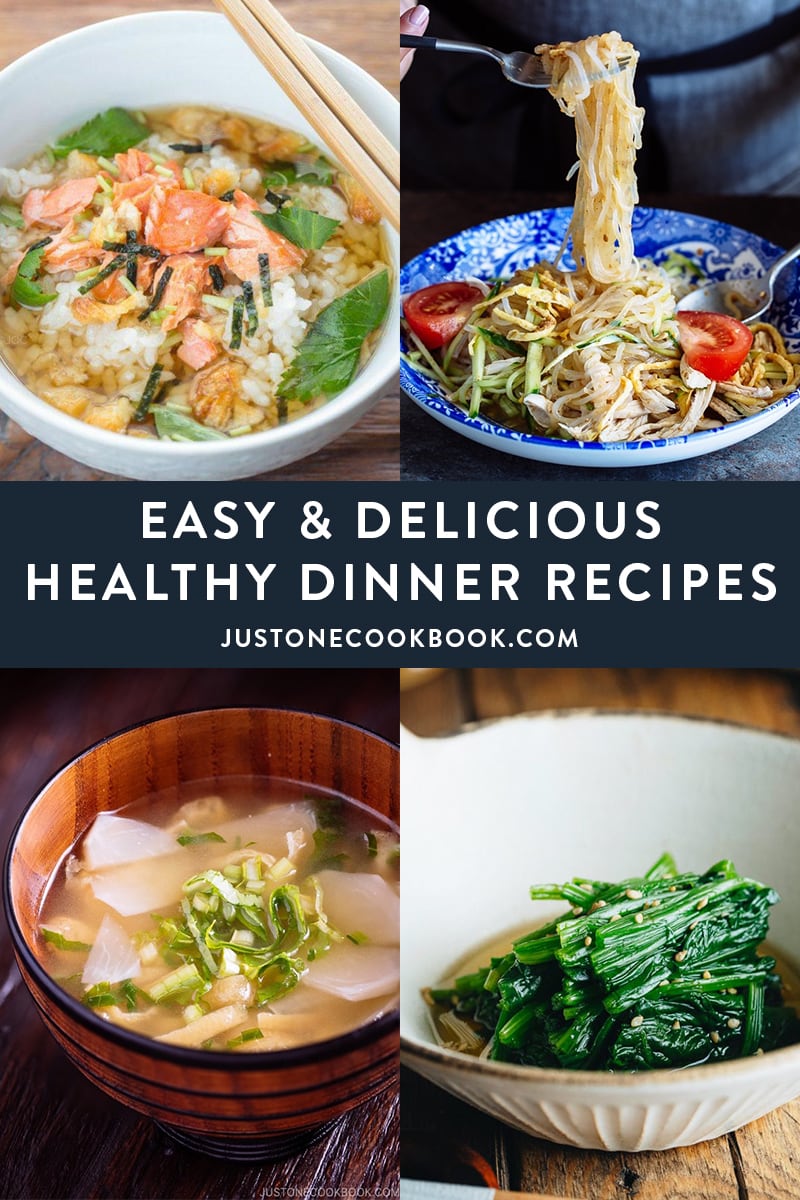 It's the New Year! Some of us may still be in the celebrating mode, but many of us are also ready to embark on a healthy reset. After all the eating, drinking, and merrymaking, it's time for a slow down and gives our bodies extra care.
At Just One Cookbook, our focus is always on nourishment and sustenance. So there won't be any full-on fasting or plain smoothie diet. Instead, we share tasty foods that make you feel good. Think healthy fats, calcium, iron, vitamin D – to help you build stronger immunity and to promote health.
Here, we've gathered all the delicious, healthy dinner recipes you need for a healthy new year. Since they are also easy to make, we know they're going to be your favorites even after the detox month has passed. Cheers to vibrant health!
24 Easy & Healthy Dinner Recipes You Need for the New Year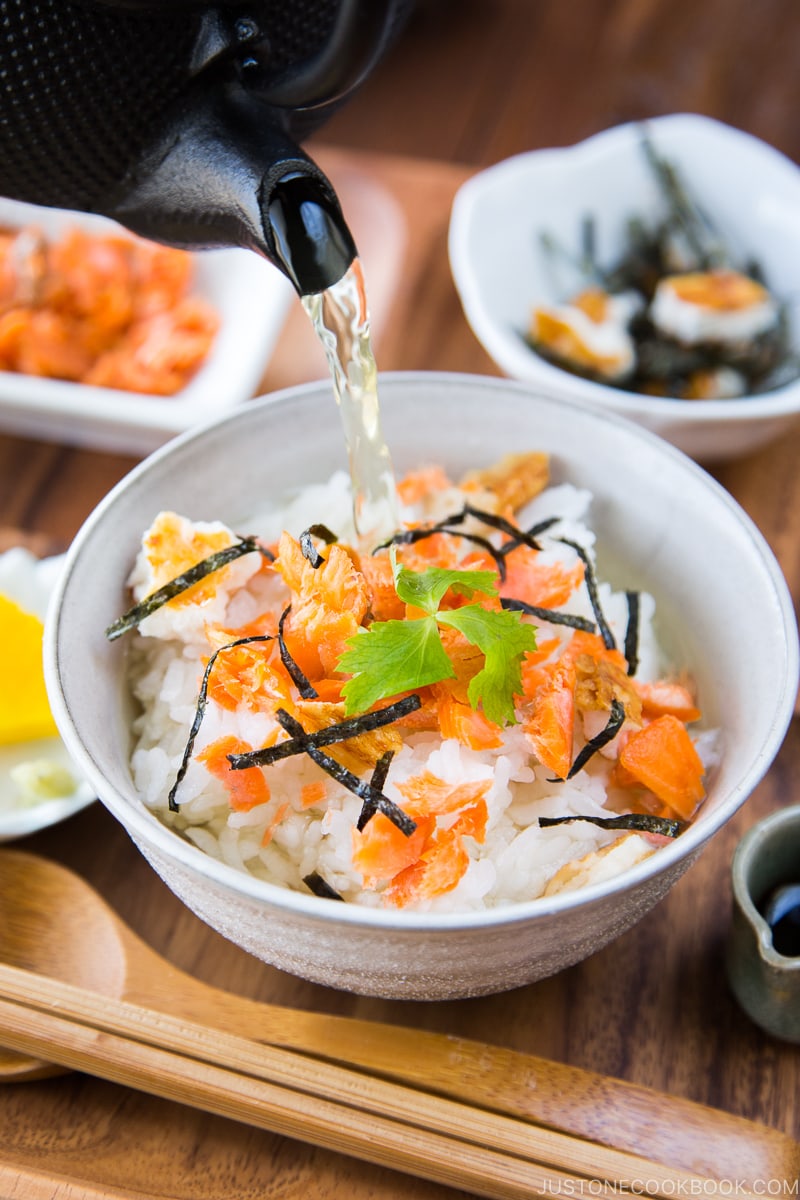 This simple Japanese rice dish soup is topped with salmon, seaweed, herbs and submerged in green tea or dashi. You can switch it up with other savory ingredients or greens like spinach for an extra boost of vitamins. It's light, easy, and so tasty. Ochazuke is particularly comforting when you feel under the weather. But we can really live on it all year round.
Looking to eat more salmon for those all-important omega-3 fatty acids? Add this Miso Butter Salmon to your weeknight meal routine. Pan-fried in a delicious savory sauce, a healthy dinner meal is done in less than 30 minutes!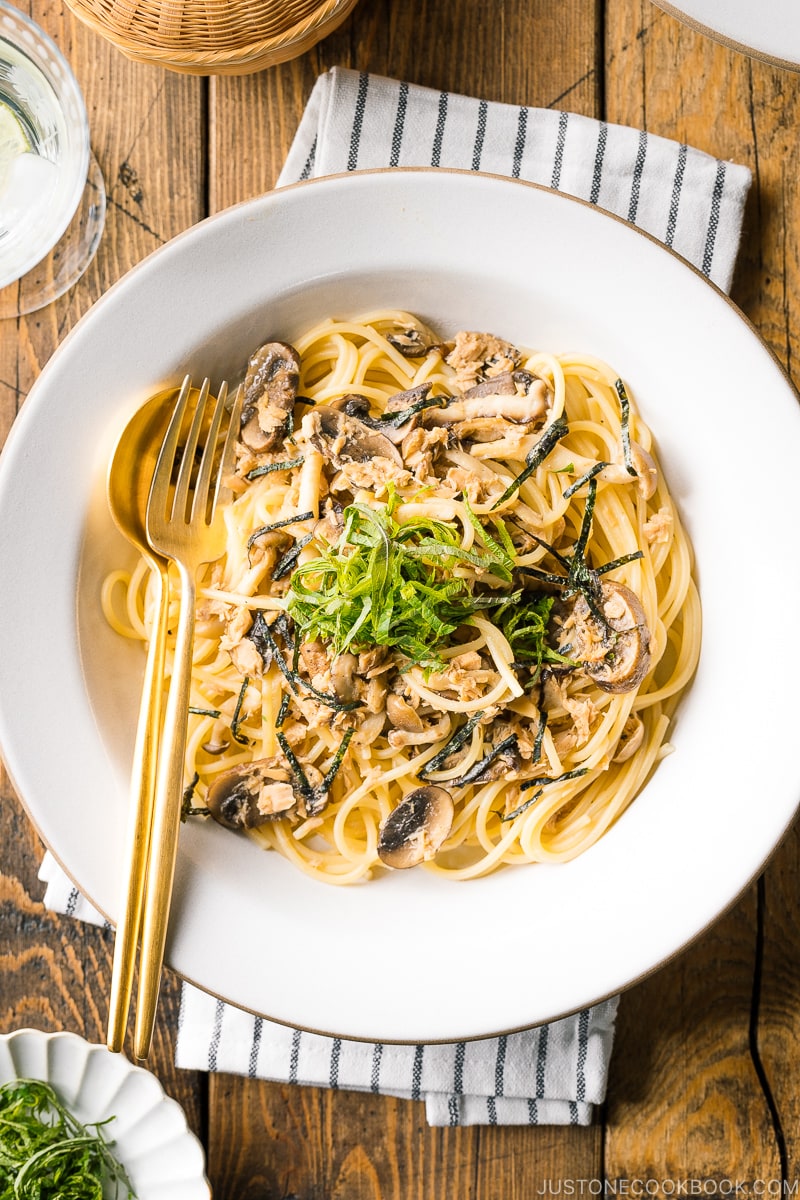 With pantry staples like canned seafood and a bottle of mentsuyu (Japanese noodle soup base), you can instantly make delicious pasta for a low-lift, healthy weeknight dinner.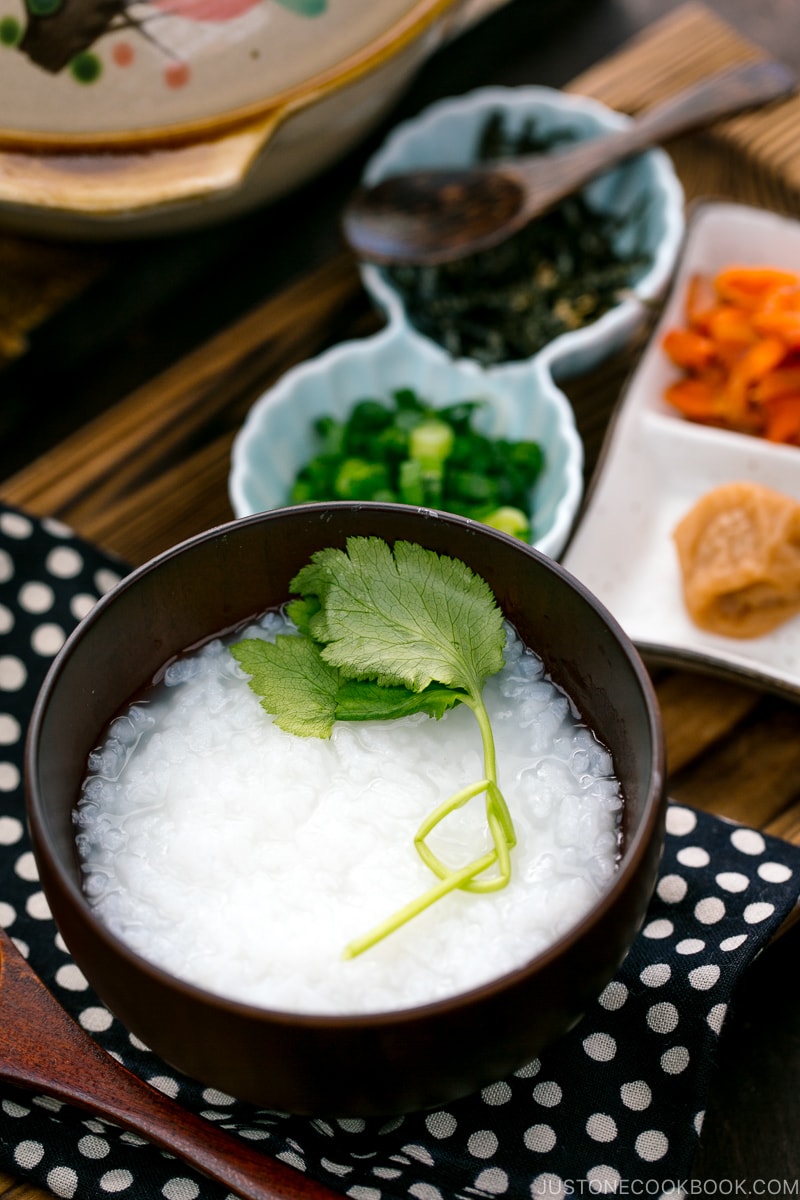 For many Asian cultures, rice porridge is chicken noodle soup for the soul. It's homey, soothing, and ultra comforting. You can keep the rice porridge plain or serve it with simple leftovers like salted salmon, nori, hard-boiled egg, kimchi, or a side of pickles. It will keep you nourished and the chill at bay.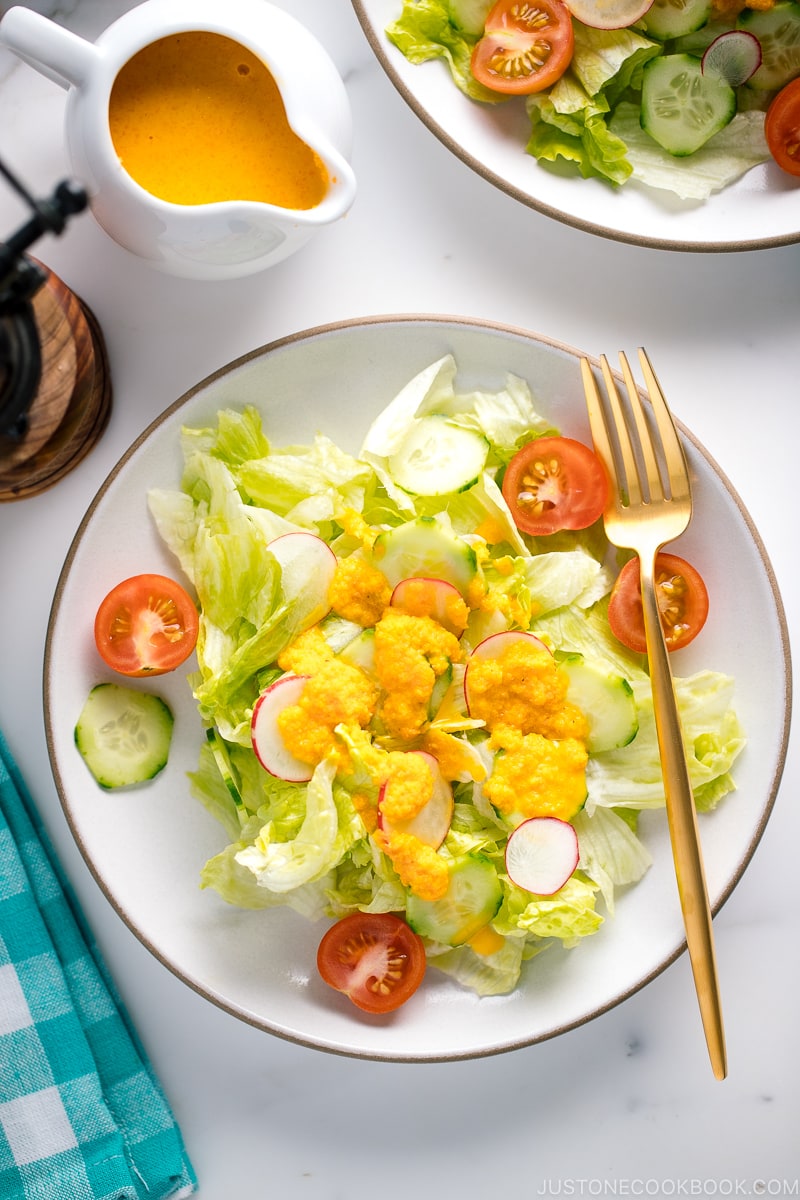 Finely grated carrot and ginger are both super healthy and full of antioxidants! When combined with miso, it makes a flavorful salad dressing that delivers lots of health benefits. Make extra and pack it for your work lunch too.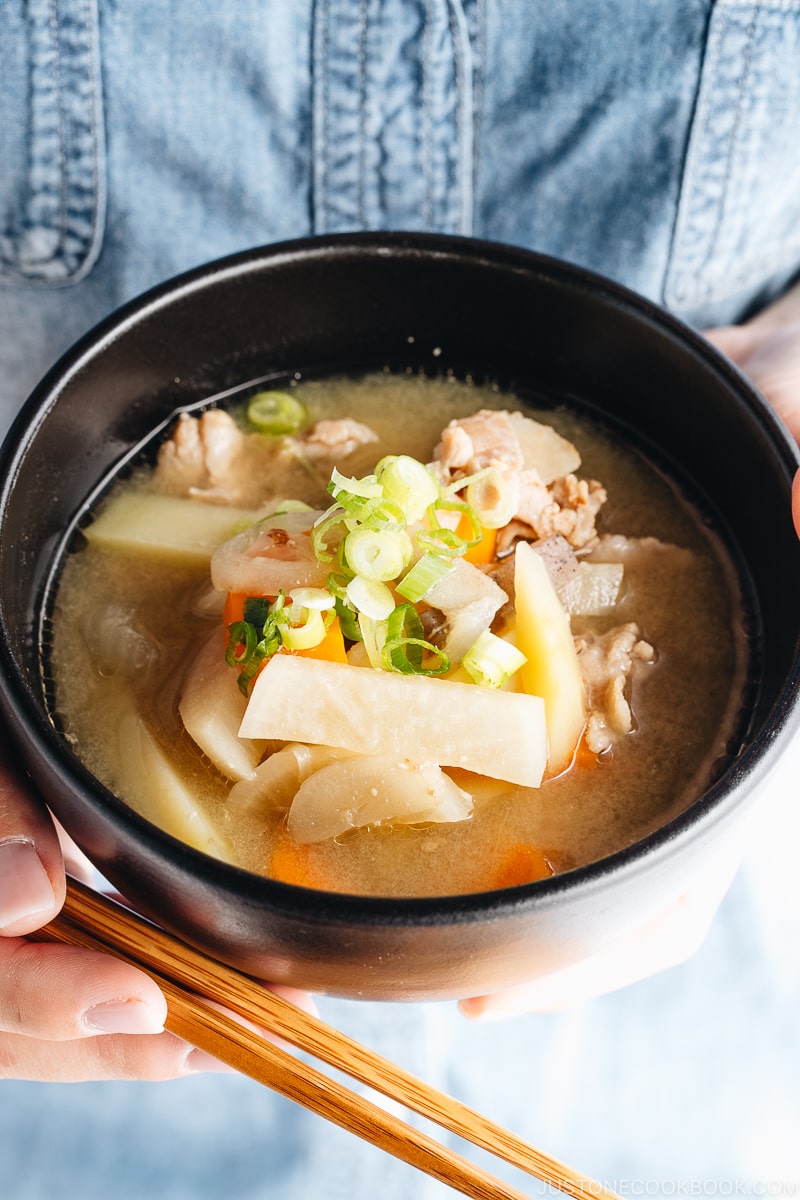 A bowl of warm, hearty soup can boost your energy to face whatever comes your way in the new year. The combination of pork belly and root vegetables provides all the health-promoting nutrients in this flavorful soup. You'll love that it's packed with collagen, which is great for the skin.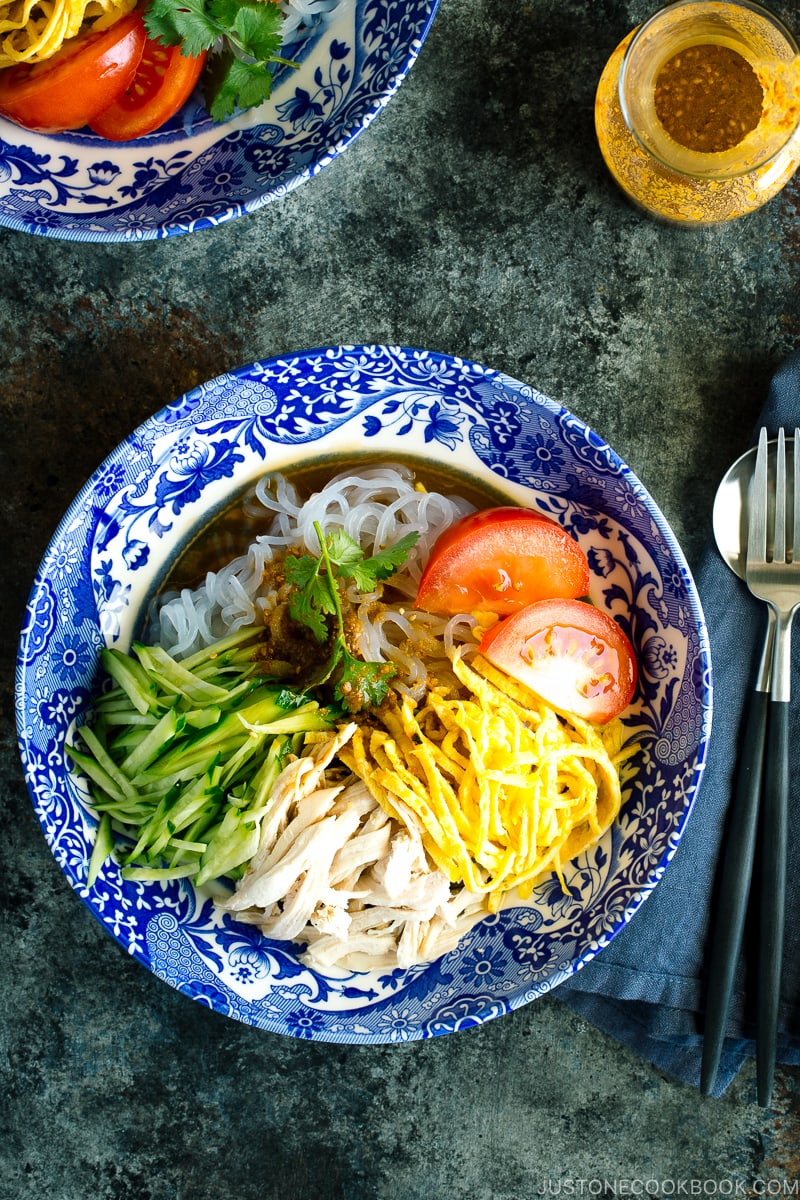 Shirataki noodles are gluten-free and low in calories. They make the most refreshing noodle salad topped with powerful veggies and lean protein.
With just tofu and dashi kombu, you can enjoy this warm, protein-rich, and nourishing vegetarian dish at home. If you'd like, bulk it up with vegetables, mushrooms, or other ingredients.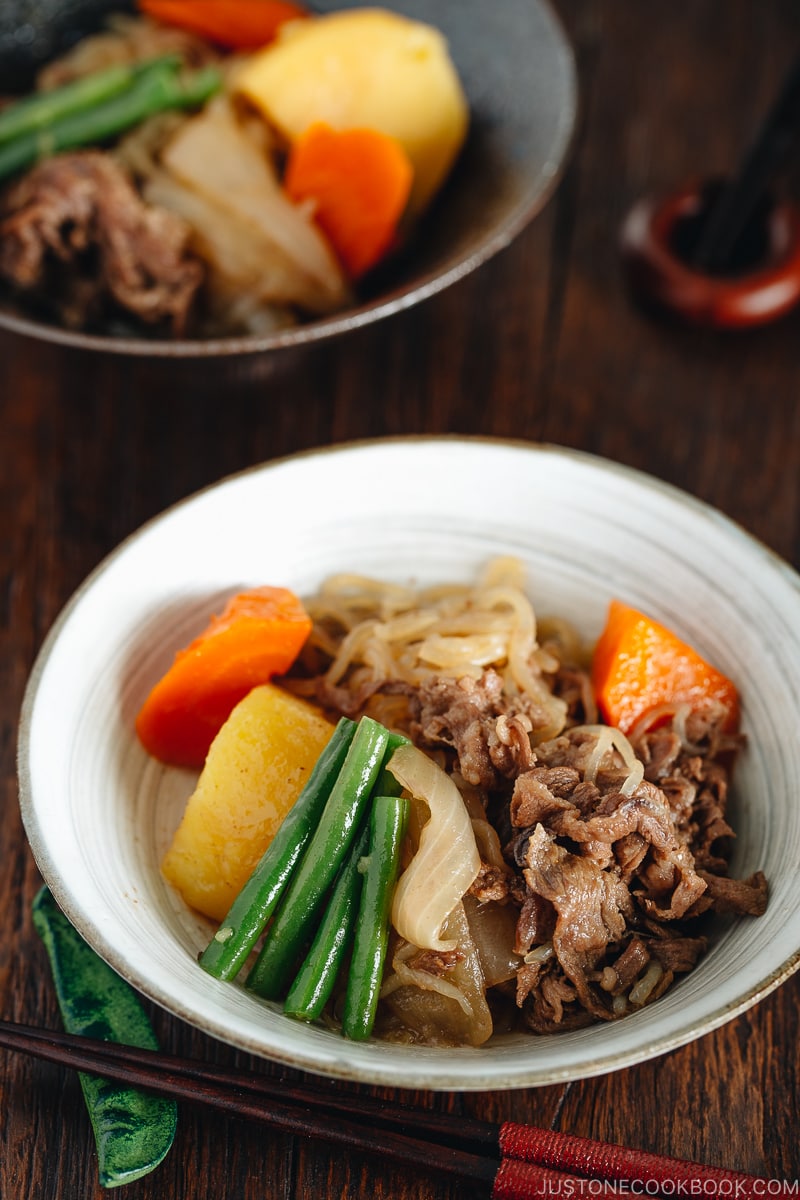 When feeding a family, we look for healthy, well-balanced meals that are also simple to prepare. With sliced meat, vegetables, and potatoes simmered in dashi broth, this Instant Pot Nikujaga is going to be your all-time favorite dinner to cook for the family.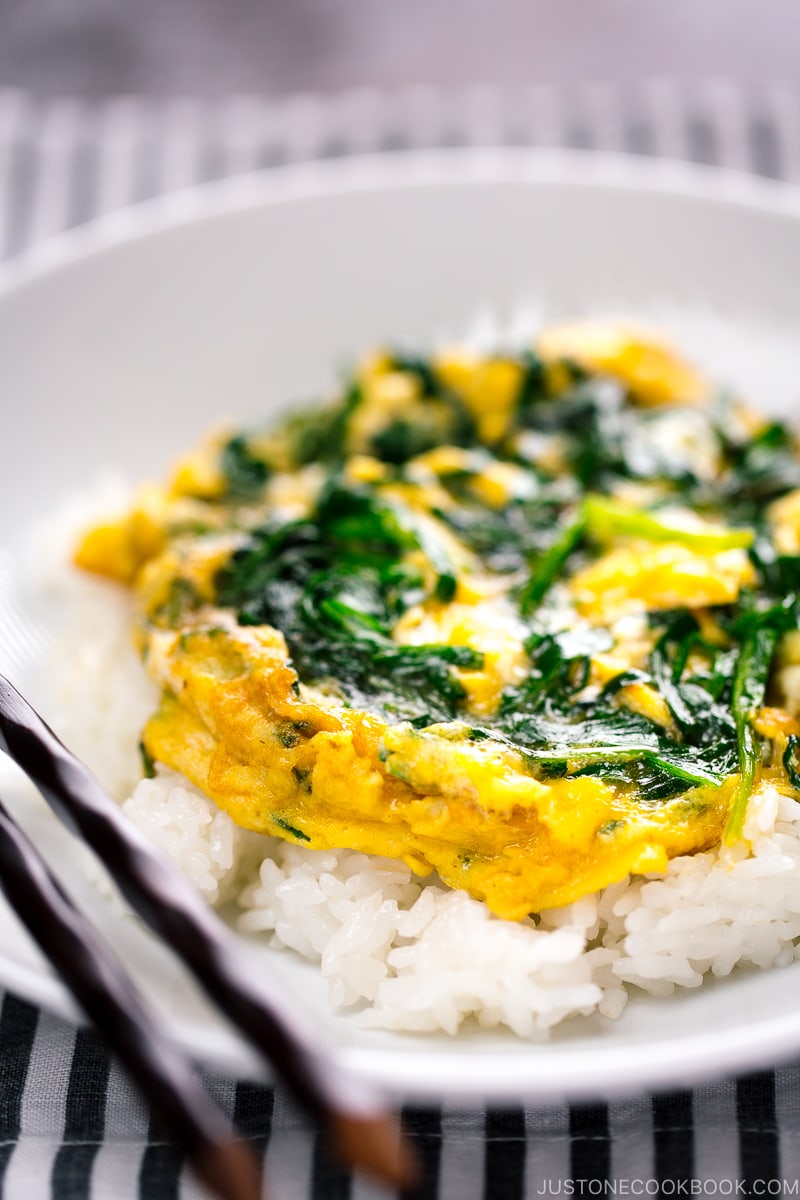 Soft fluffy egg stir fry with Chinese chive served over steamed rice – Niratama Donburi is the easiest way to get your protein, vitamins, and fiber. The chives give the omelette a distinct flavor but feel free to replace it with other leafy greens such as spinach, baby kale, pea shoots, etc. If you prefer, you can switch the steamed rice with brown rice or cauliflower rice.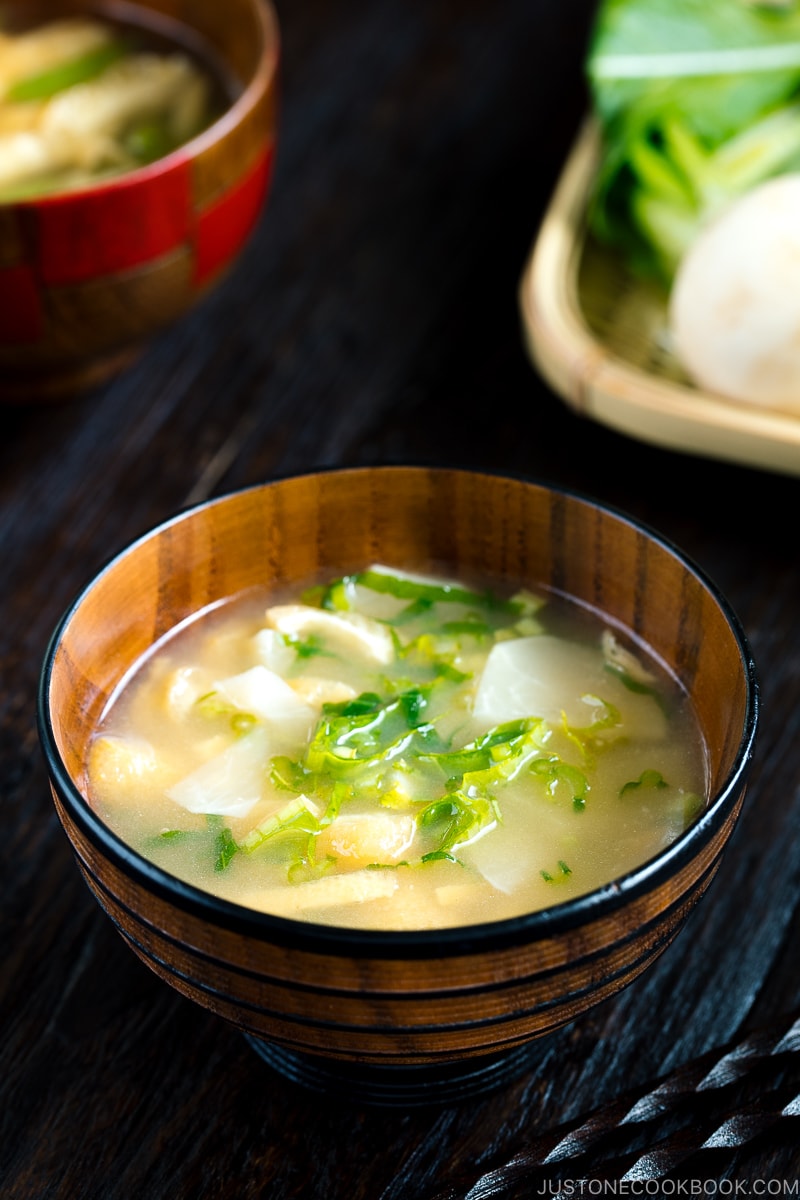 A simple mix of comfort and nutrition, this vegetable miso soup can improve digestion and boost your mood. It's delicious as breakfast for something savory in the morning or a light dinner with a side of protein like tofu or salmon.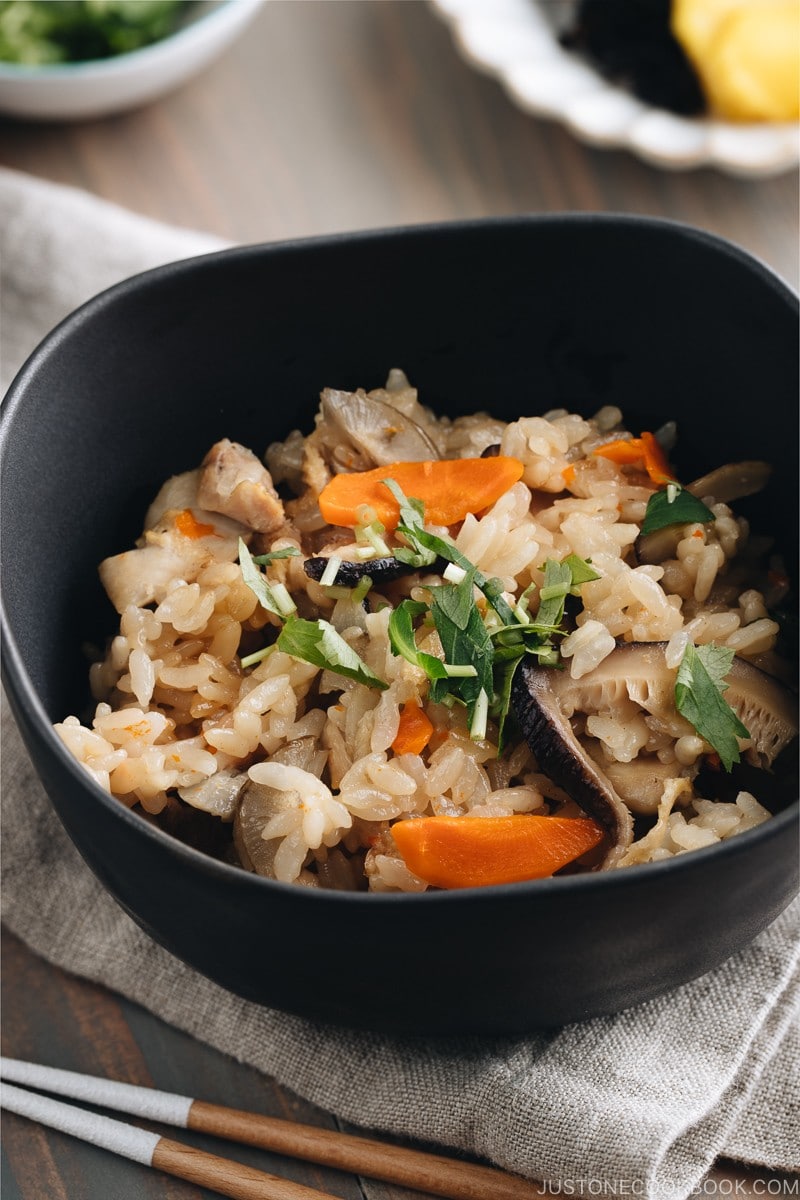 All the different colors, flavors, and textures of this one-pot Japanese mixed rice will keep you balanced, full, and happy.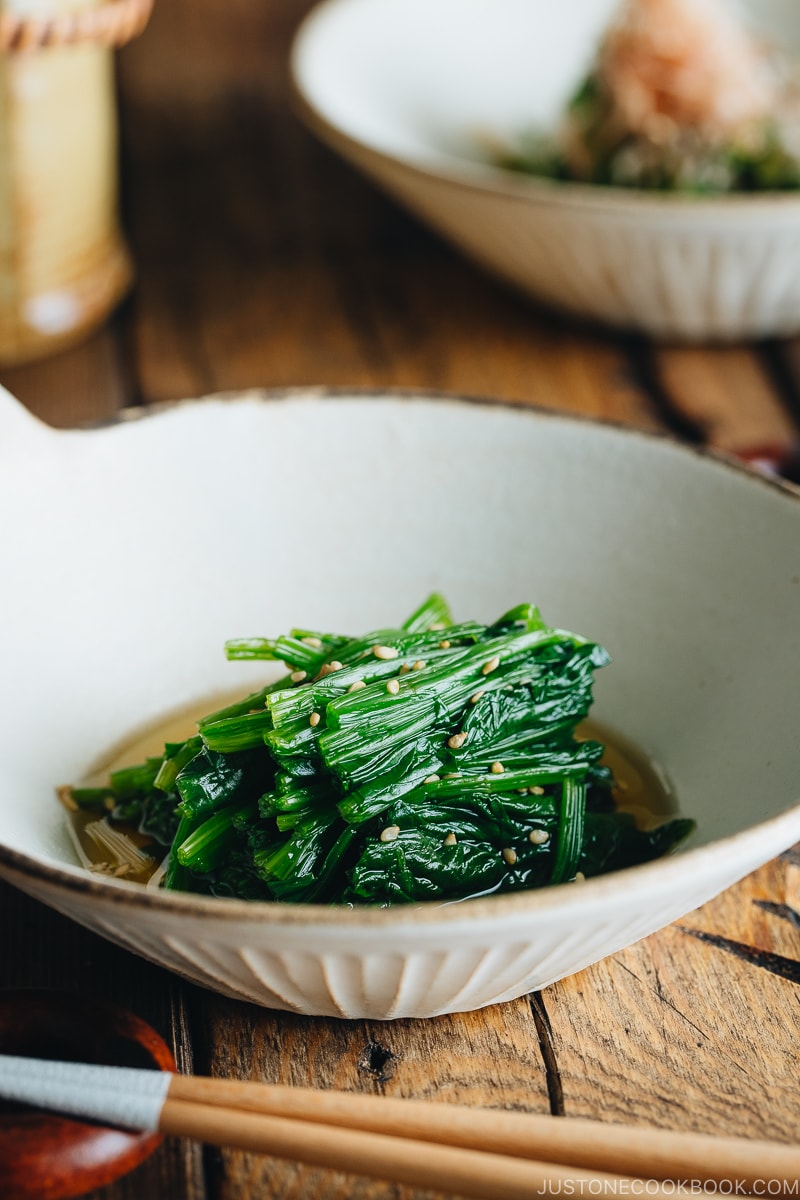 If eating more greens is something you'd like to achieve this year, you can rely on this Japanese Spinach Salad to make it happen! It uses a simple method called the Ohitashi to infuse vegetables with umami and subtle flavor. The salad goes so well with any Japanese or Asian dishes that you can dish up anytime.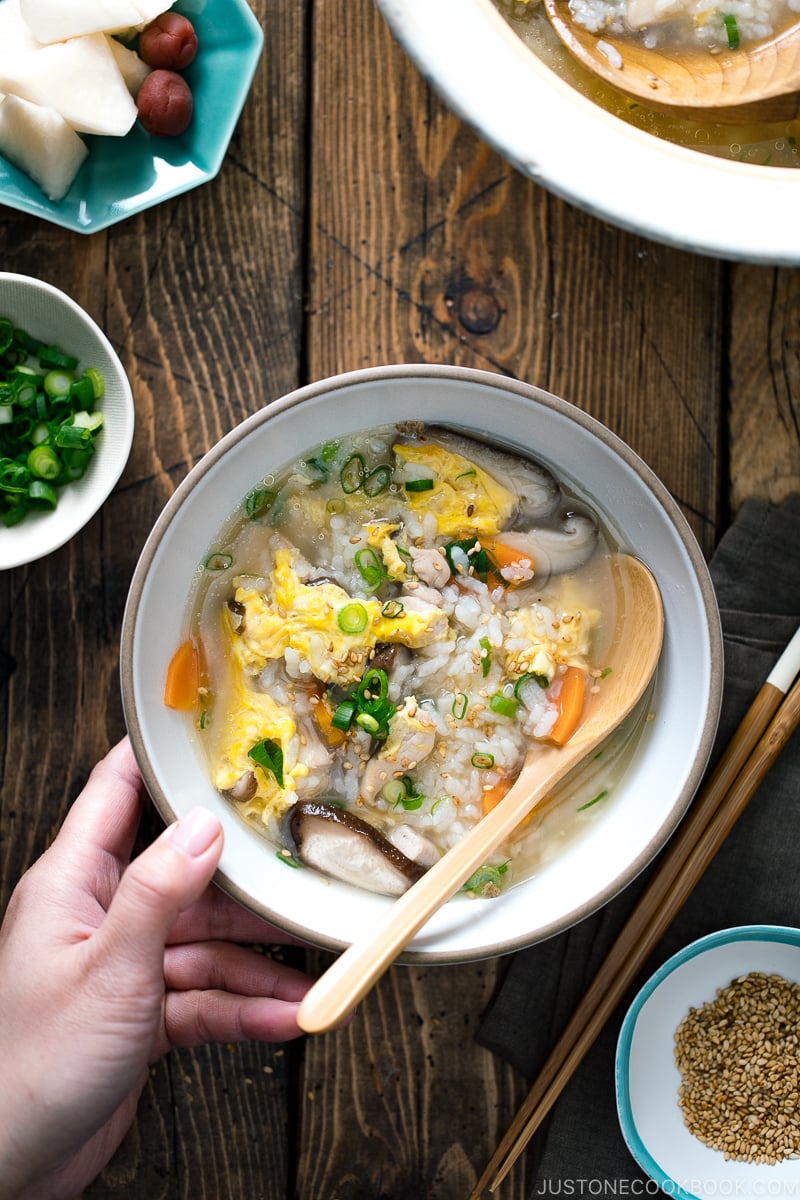 Cooked in a savory dashi broth with vegetables, eggs, and whatever you have on hand, this Japanese rice soup is a nourishing meal that helps refuel your energy. Easily customizable and done in 30 minutes!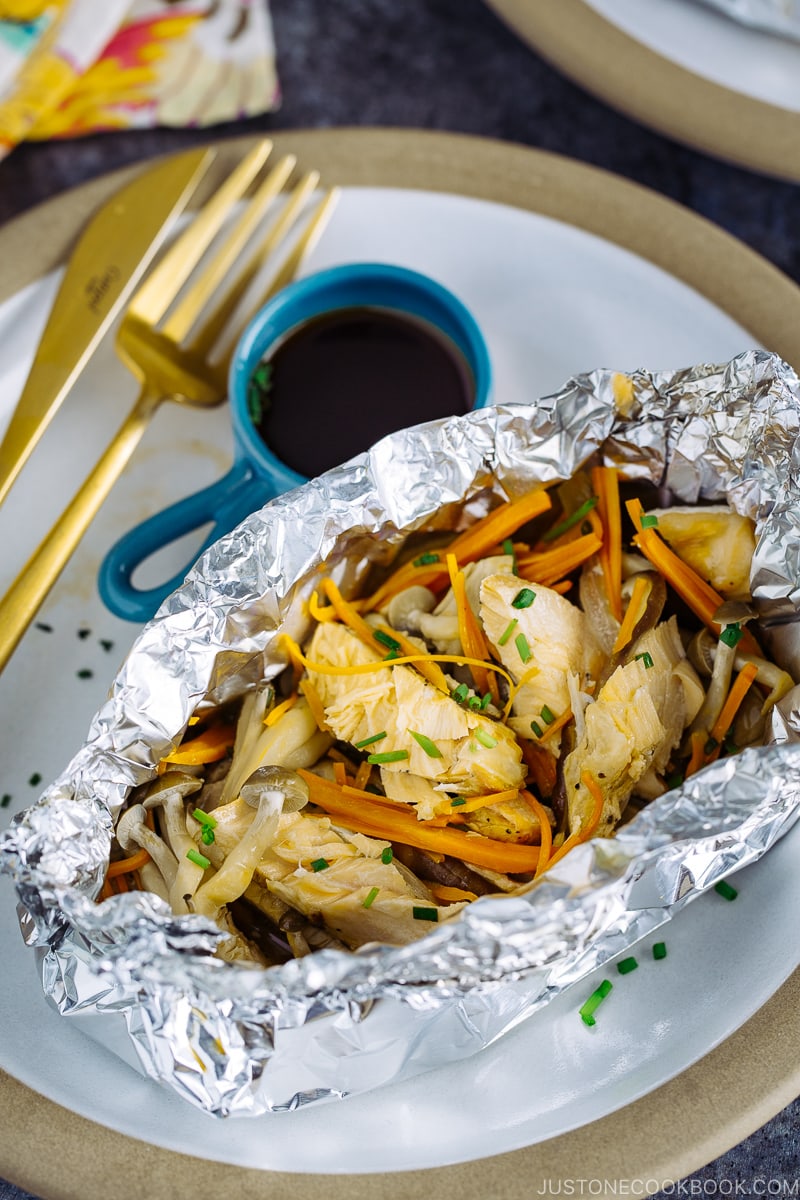 Wild-caught salmon with mushrooms and vegetables cooked in foil is an ideal dish for a healthy weeknight meal. The best part is how fast you can pull this together.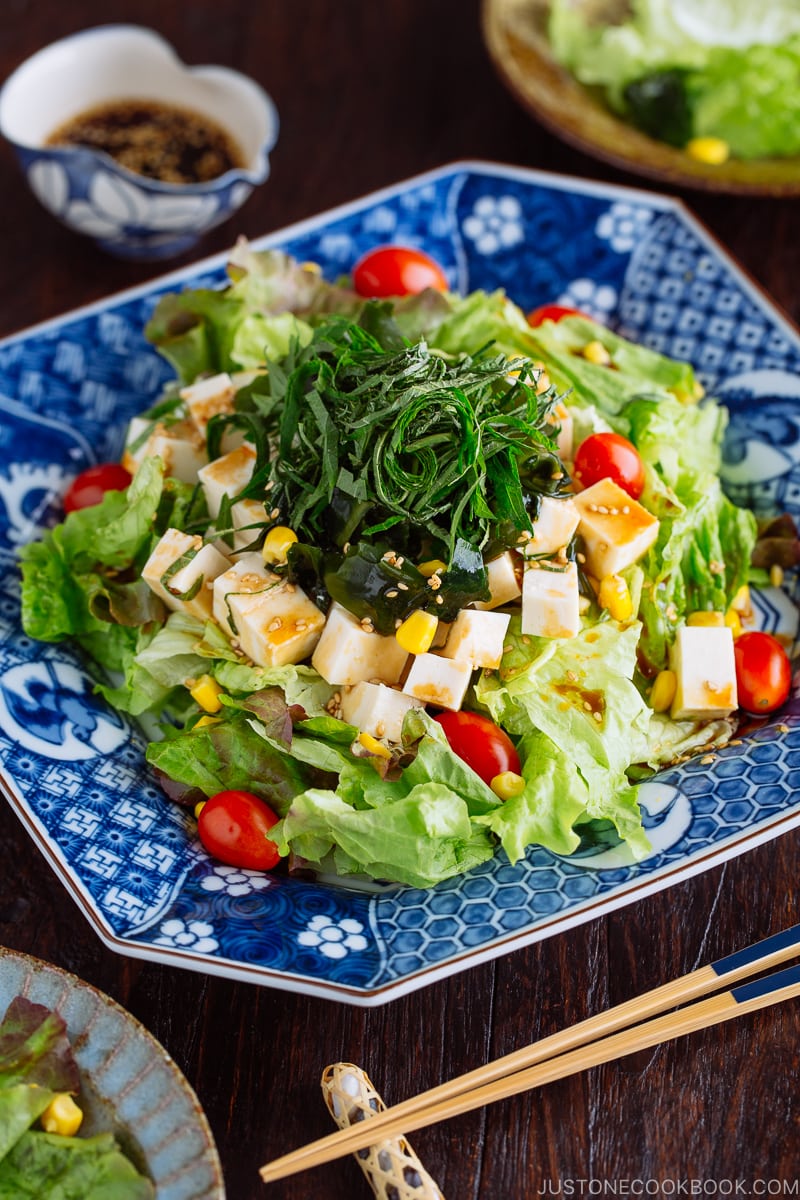 This Japanese Tofu Salad with Sesame Ponzu Dressing is a refreshing salad with leafy greens, tofu, corn, and wakame seaweed. The tangy ponzu sauce is an absolute jam. It is super easy to make and substantial enough to be eaten alone.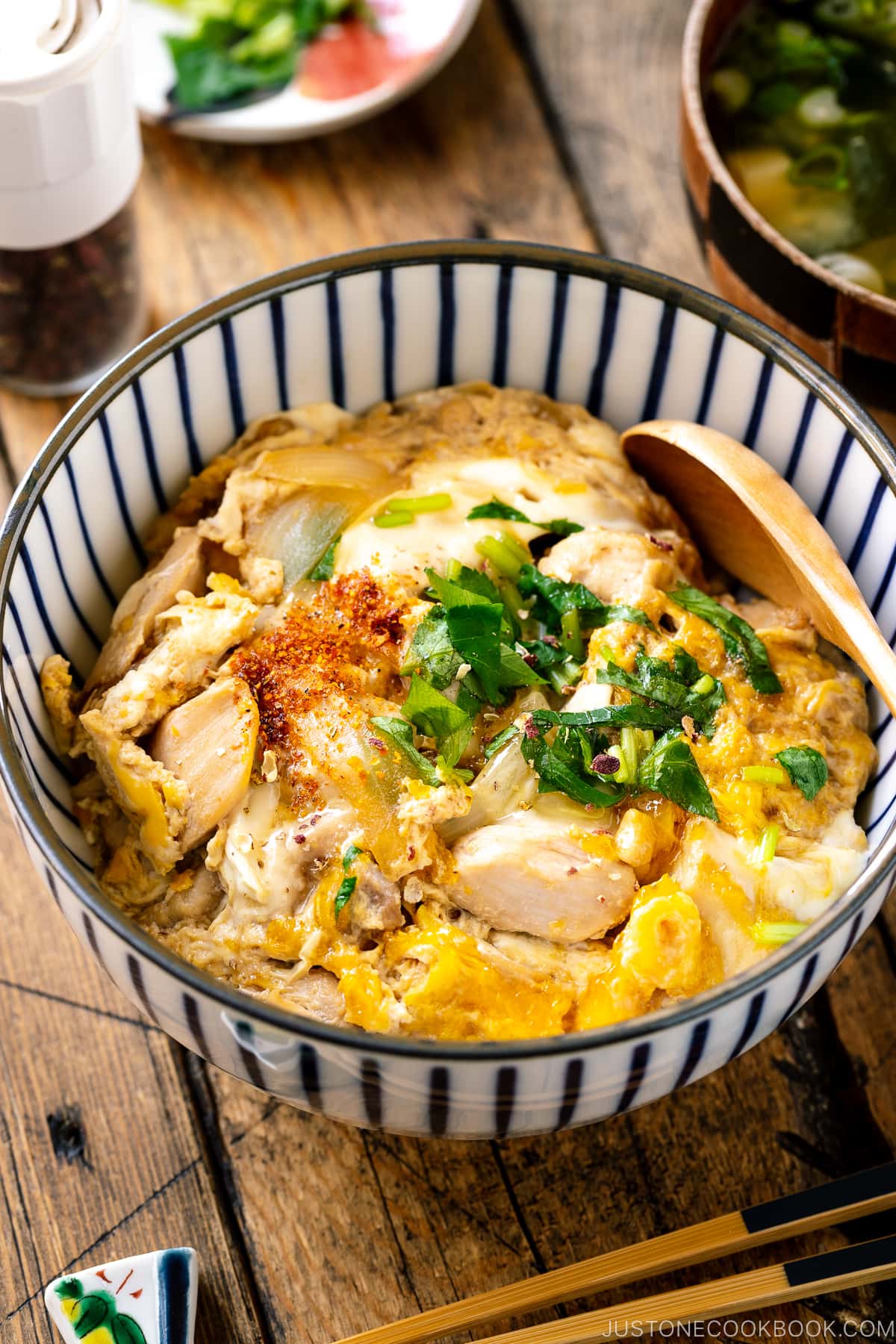 This one-bowl meal is one of the classics in Japanese home cooking. First, you poach the chicken thighs in dashi with sweet onion, then add in the eggs to create a fluffy sauce. It's wholesome and utterly comforting!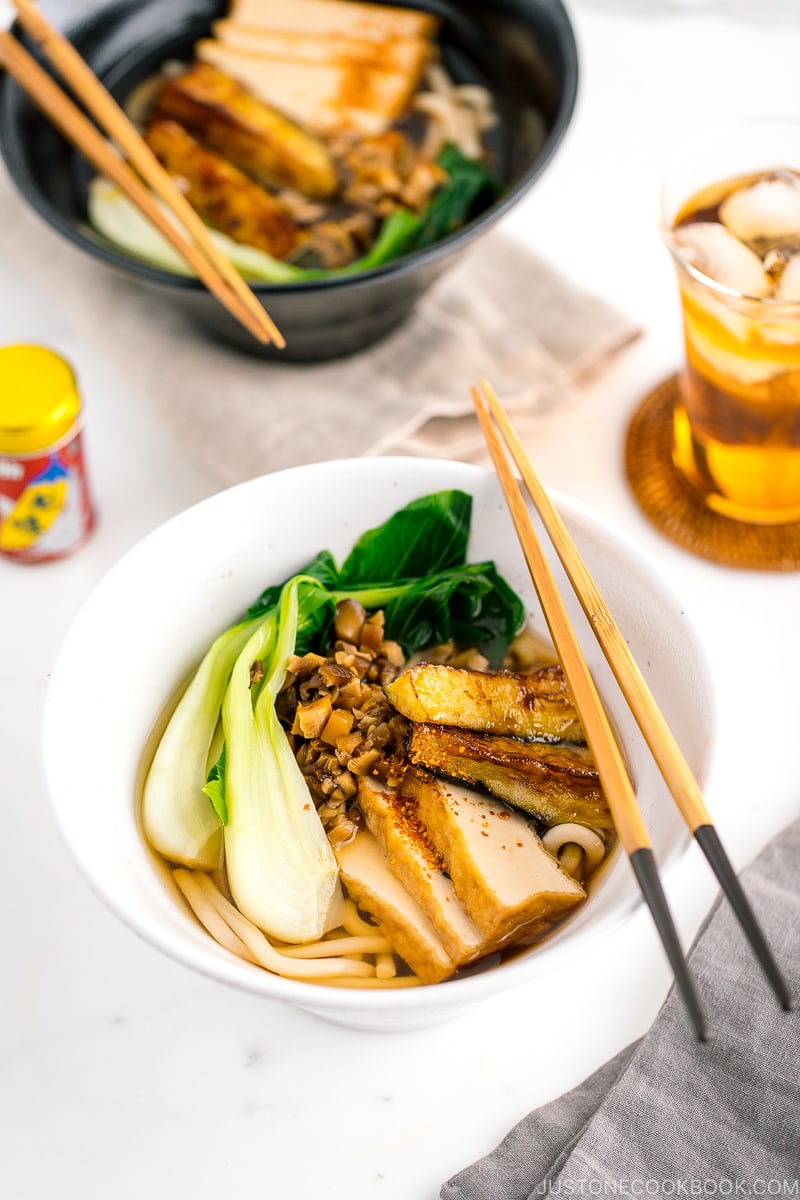 This is a lighten-up noodle soup that can be enjoyed year-round. Feel free to go with your own favorite toppings, but a side of greens and simple proteins like tofu make great options!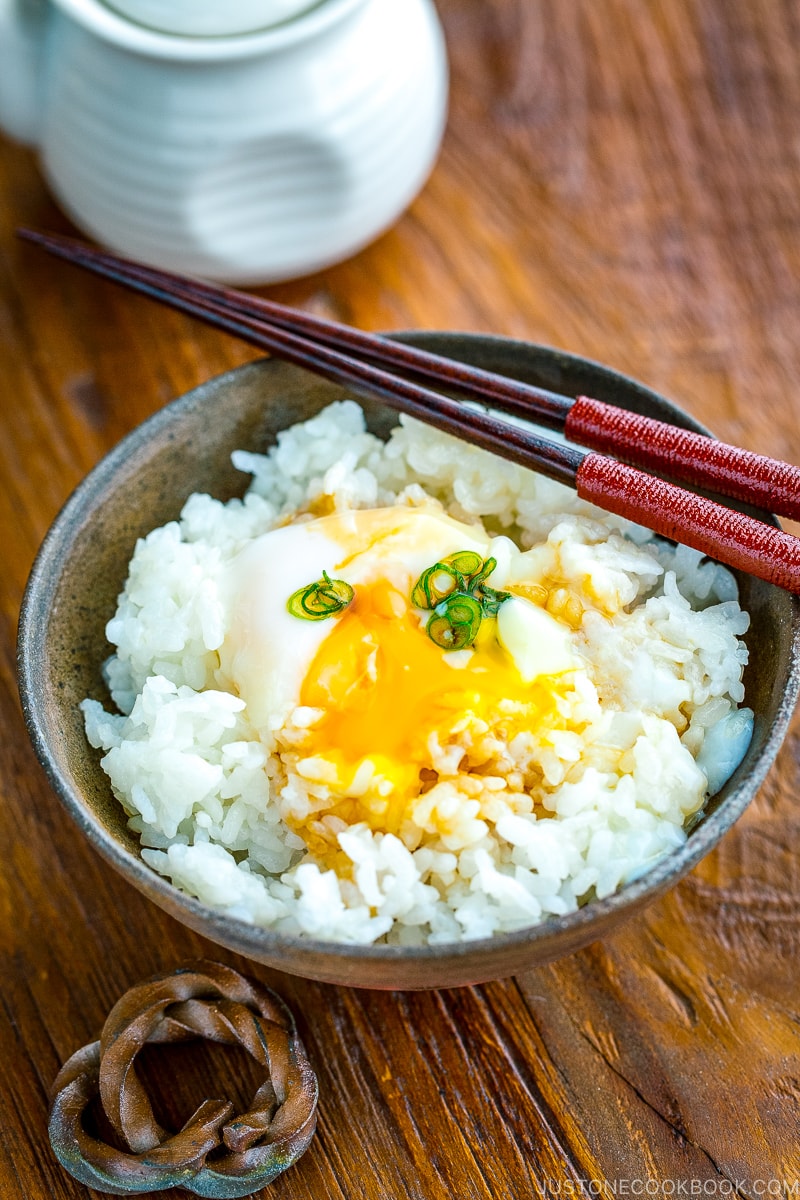 Serve this perfectly poached egg with creamy custard-like yolk over steamed rice, then drizzle with soy sauce, and scatter chopped green onion. It is fantastically simple and incredibly satisfying! What more? It's great as a hearty breakfast, a light lunch or dinner, or a midnight snack!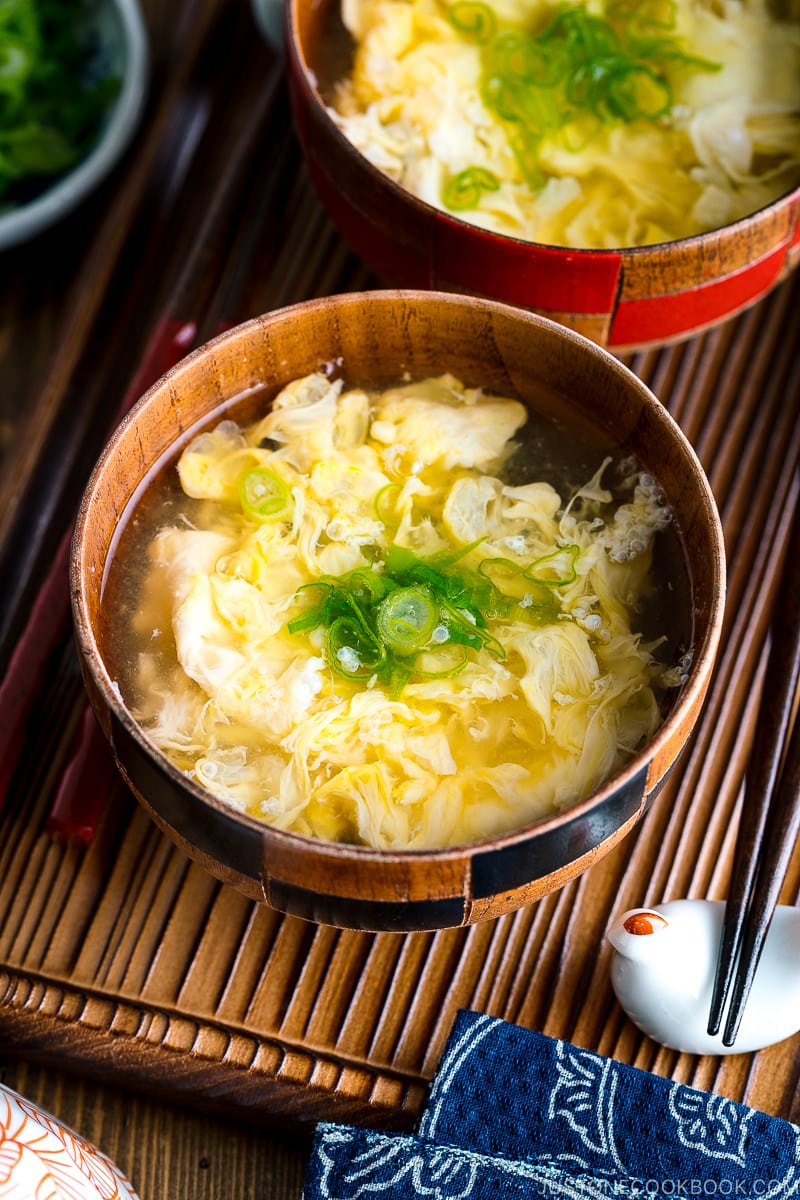 The Japanese version of egg drop soup is the most soothing soup we can imagine for sick days, cold nights, and any other time you need a little extra comfort.
Quick and easy stir fry is our ultimate back-pocket recipe for healthy weeknight dinners. For vegetarian or vegan, you can leave out the meat or swap it with shiitake mushrooms or tofu.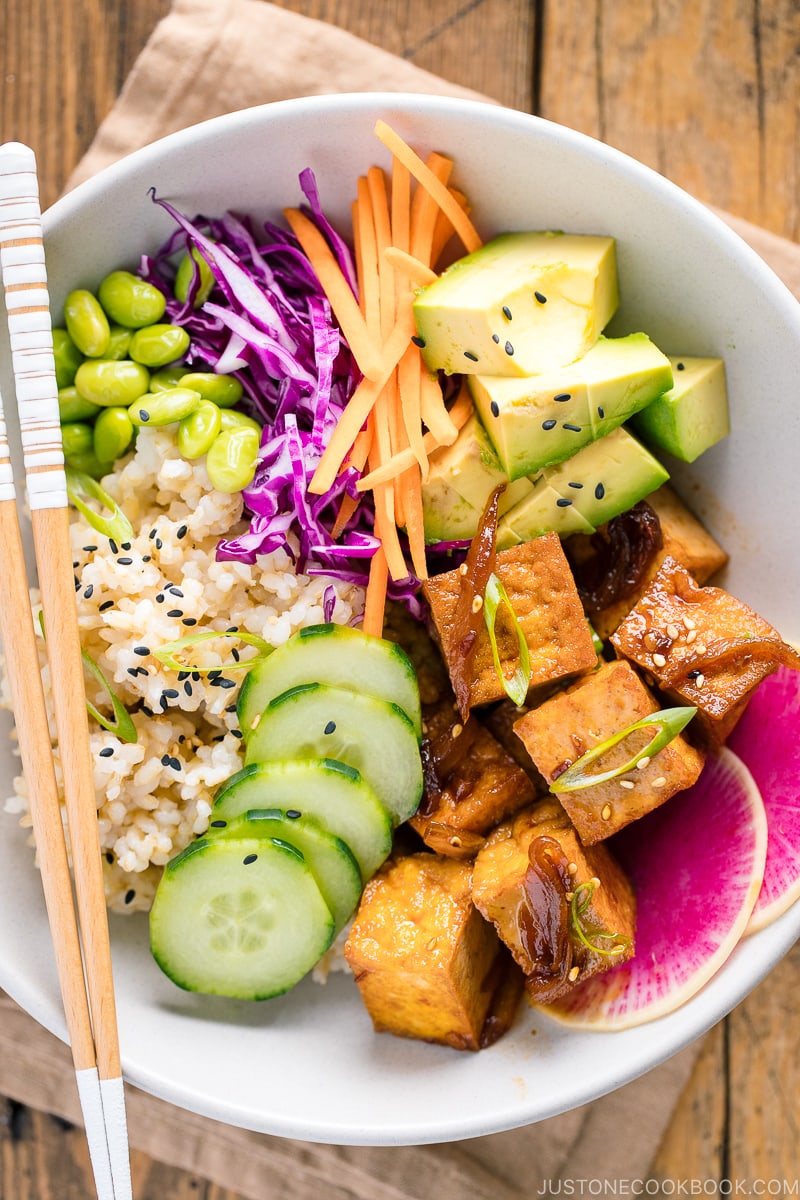 This vegan poke bowl checks all the marks for a well-rounded recipe on flavors, texture, and nutrition. And thanks to its flexibility, it will give you a headstart toward eating well all year long!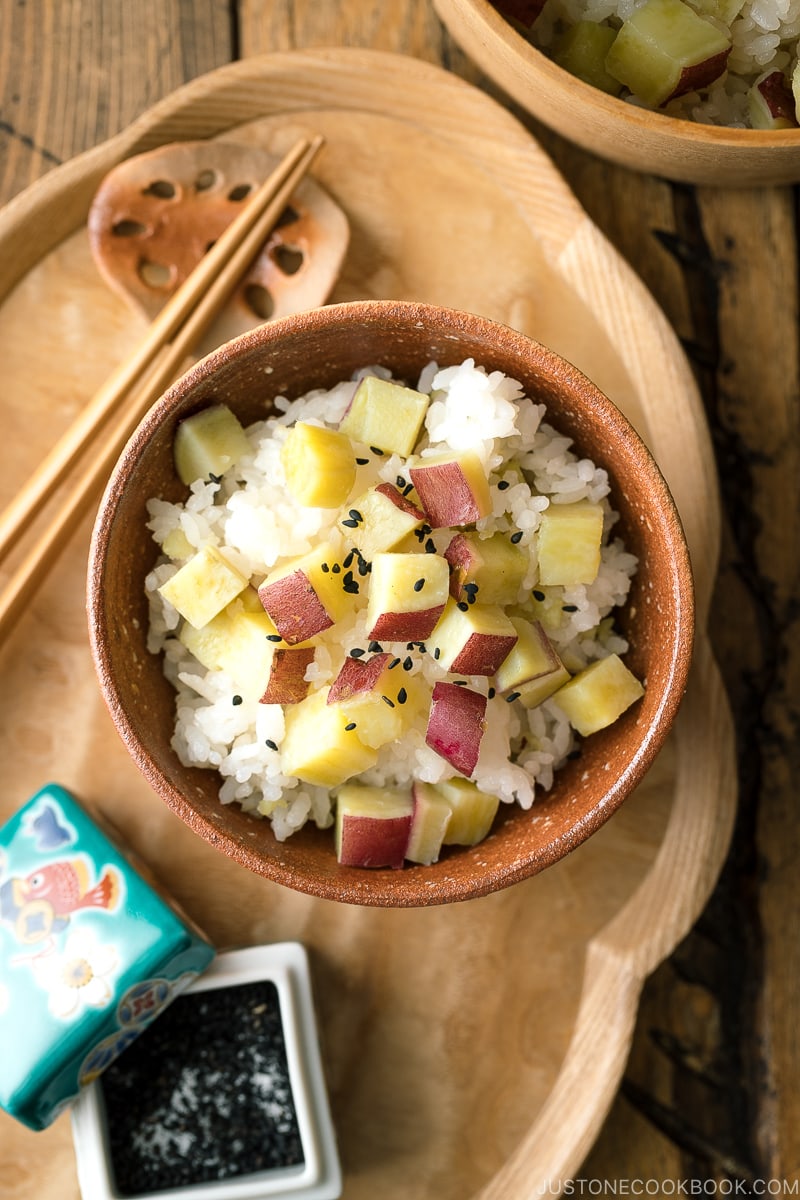 A healthy dinner is done when you serve this aromatic Japanese Sweet Potato Rice with a side of soup and salmon.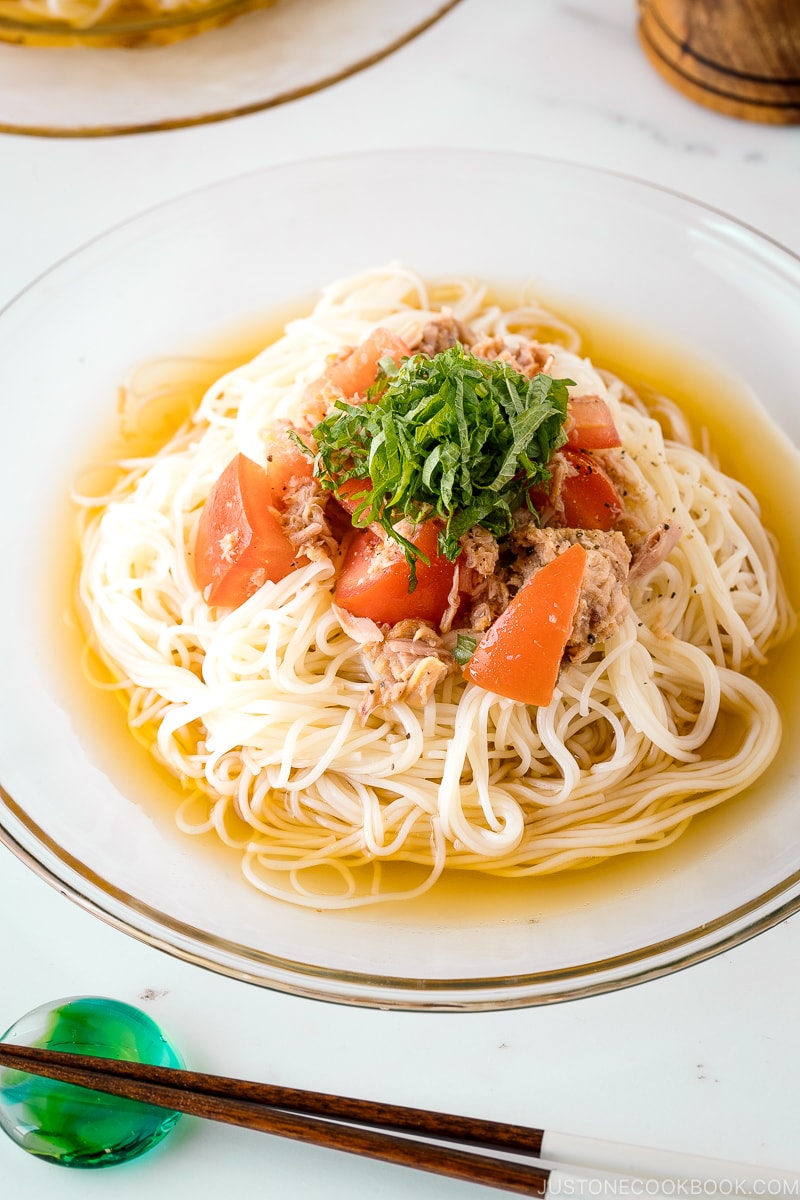 When you want to keep things light without sacrificing flavor and substance, this somen noodle with tuna and tomatoes will hit every note. It's wonderfully simple to put together!
Looking for More Healthy Recipes & Inspirations?
Editor's Note: This post was originally published on January 7, 2020, and has been republished in January 2022.