To ring in the holiday season, we have put together a guide on how to host a Japanese-themed party. There will be delicious menu ideas, appetizers, snacks, sweet treats, kids & adults friendly activities, decoration ideas, and entertaining tips.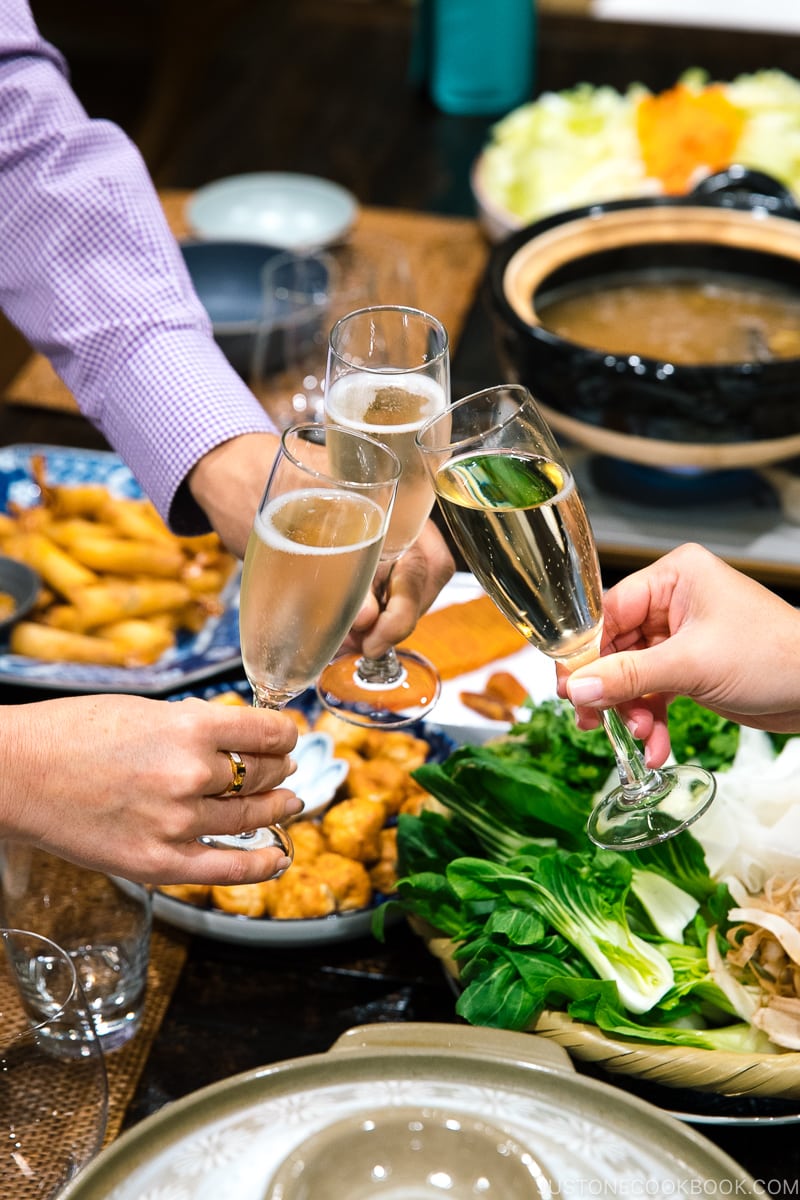 When comes to hosting a holiday party, we like to keep it simple but also memorable. If you're thinking of a Japanese-themed party, you've come to the right place!
Think DIY sushi bar, communal-style sukiyaki, and Izakaya-inspired menu. On this guide, you'll find great tips on how to host a Japanese-themed party – from recipe planning, snack ideas, decorations, games, and entertaining tips.
It's all about sharing and celebrating a little bit of culture and savoring the little moments with friends and family. We hope you're inspired!

How to Host a Japanese-Themed Party
Good food is necessary at a Japanese-theme party, so let's start with the menu!
Here we've narrowed down the concept to simplify the work and make your role as the host a whole lot easier. You can mix and match the menu, or choose one focus theme like the suggested below:
Gyoza Party
Japanese Hot Pot Party
Izakaya Small Bites Party
Japanese Movie Night Party
Sushi Party
1. Gyoza Party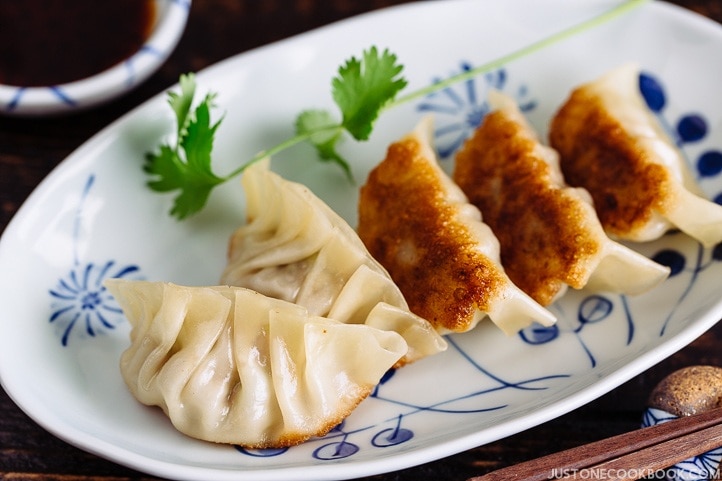 It cannot be any more fun and intimate to bond over delicious dumplings!
Set up wrapping stations at your kitchen island with recipe instructions, gyoza wrappers, and filling. Let every one gather around to fold the dumplings and catch up with each other at the same time. You can take turns to steam fry the gyoza.
While the gyoza is cooking, serve some snacks, salad, miso soup to enjoy on the side, and you're all set.
Get our step-by-step gyoza recipe!
2. Japanese Hot Pot Party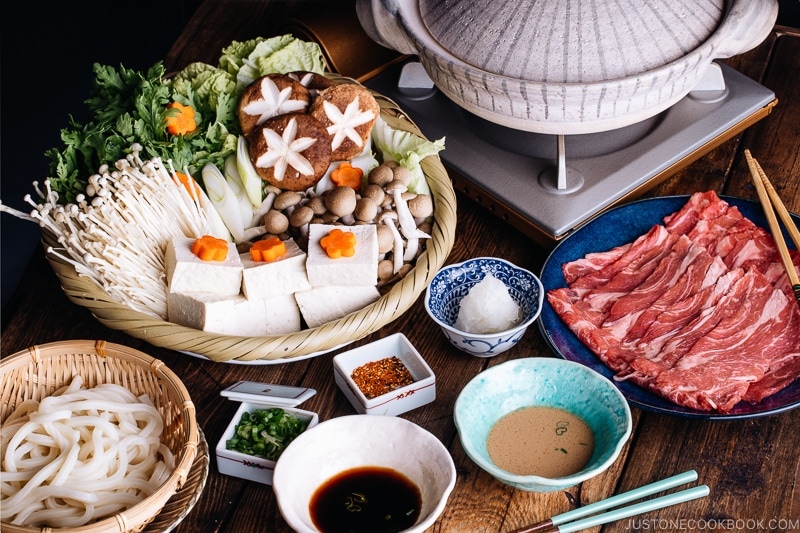 A hot pot party is really easy to prepare and affordable. You may need to get some tools to set up a hot pot, but it makes such a great investment and you can enjoy hot pot anytime. Win!
We love serving Sukiyaki and Shabu Shabu for our Japanese-themed party. Wash and chop all the ingredients ahead of time, and you'll find yourself sitting and enjoying the food together with your guests.
For detailed resource, read The Ultimate Guide to Japanese Hot Pot!
3. Izakaya Party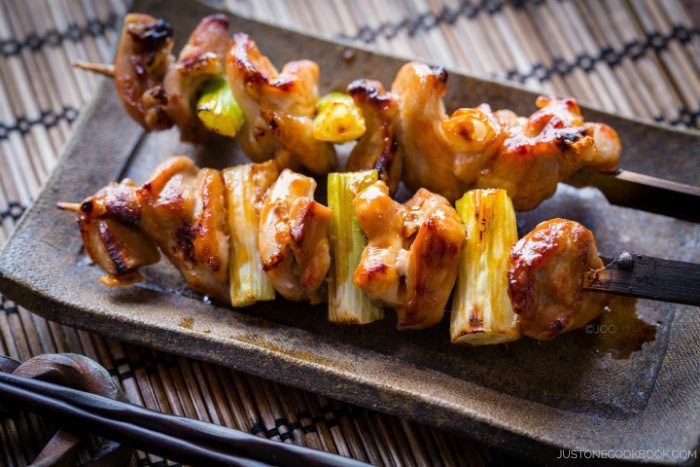 Bring the vibes of Japanese gastropub home with delicious small bites and grilled food! What we love about the Izakaya theme concept is you can do it indoor or outdoor.
Our go-to recipes for an izakaya-inspired party:
Make sure you have plenty of Japanese beer to go around!
4. Japanese Movie Night Party or Drama Theme Party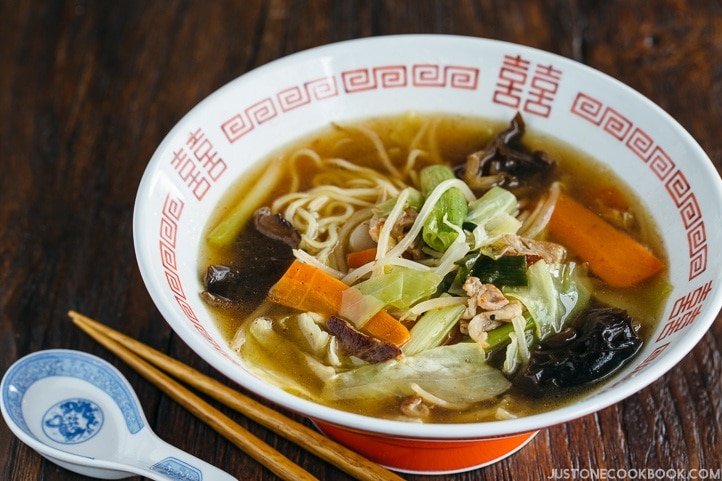 If you're about laid back and cozy parties, why not do a Japanese-drama or Japanese movie-themed party? Draw out your menu and binge-watch some of the best Japanese movies or dramas together. How about cooking all the dishes from Midnight Diner on Netflix?
Serve the quickest ramen you can make at home and spread out edamame, crispy seaweed and mochi ice cream on the side. Throw out the blankets and let the good times roll. You get the idea!
For Japanese movie suggestions, read this, this and this. For Japanese dramas, find your choice here.
5. Sushi Party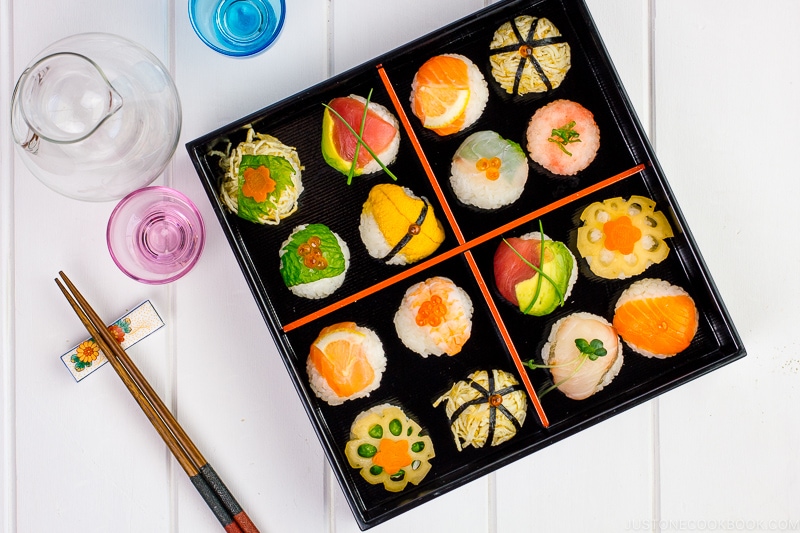 Sushi party is always a hit and meet all the dietary requirements. Our favorites are Temari Sushi and DIY "Temaki" handroll sushi party.
You can prep everything ahead of time, and cook the rice a few hours before the party starts. Set up the sushi fillings and nori sheets in a bar format or over at your kitchen island. When the guests arrive, everyone helps themselves with the sushi wrapping and eat!
For a comprehensive guide, read our Ultimate Guide to Host A Sushi Party.
---
Appetizers, Snacks & Desserts
You'll find our favorites below and many of the recipes can easily be made ahead. If you're pressed for time, do not hesitate to consider store-bought options or have your guests bring along a dish or two.
Appetizers:
Snacks:
Rice Crackers – there are so many brands and flavors out there. You can go with sesame, wasabi, seaweed, etc.
Crunchy seaweed snack like this
Popcorn with Japanese seasonings like goma-shio (black sesame & salt) or Furikake
An assortment of Japanese snacks you can pick up from Japanese or Asian grocery store – Pocky sticks, Japanese-flavored Kit Kat, wasabi peas, Japanese potato chips etc.
Dessert or Sweet Treats: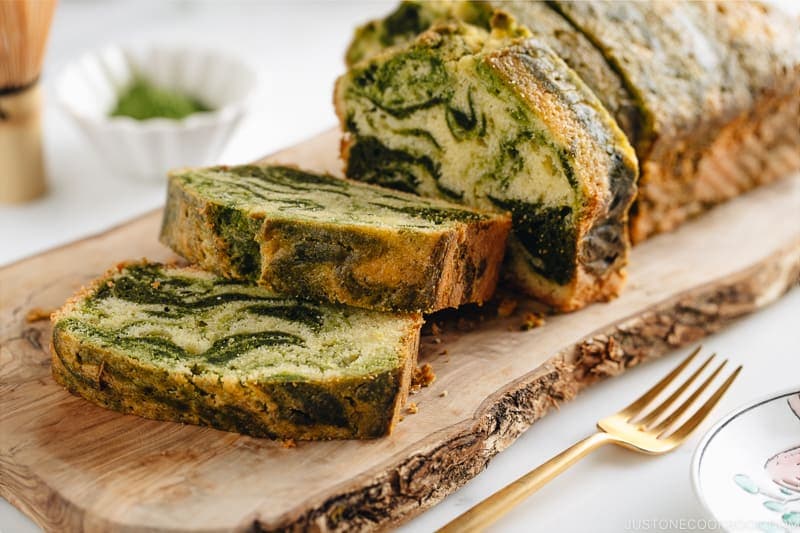 Drink Ideas:
---
5 Quick Tips & Entertaining Must-Haves:

Whichever menu you decide to go with, here are some quick tips that can help you to be a better host:
1. Craft a menu that is make-ahead friendly.
Prepping your ingredients ahead of time, and spread the tasks over a few days. You'd be thankful on the day itself when you can actually mingle with the guests and enjoy your food!
2. Do not be afraid to take short cuts.
Not everything has to be made from scratch. It's totally OK to mix it up with some store-bought snacks or desserts. Stress is the last thing you should have in mind –  that's specifically for the host. A relaxed host means a happy party.
3. Let your guests bring things! In short, delegate!
They can find various Japanese-flavors snacks and desserts at some major grocery stores such as Trader Joe's, Whole Foods or Costco these days. You can include the shopping list ideas in your invites. Some may find it interesting to make a trip to a Japanese grocery store.
4. Take inventory of your serving dishes.
It's smart to have a few more dishes than the number of guests you're expecting, in case of drop-ins or last-minute head-count changes.
5. Lastly, a big smile!
Be ready to shower your guests with your undivided attention when the doorbell rings.
---
Bonus Tip: Games & Activities
Origami – Set up activity corners with origami papers (with instructions) and everyone can hone their skills in this Japanese art.
Trivia – Place trivia questions about Japan at different corners of the house. They make some really good conversation starters!
A Japanese-themed photo booth – Set out a colorful backdrop and fun props (kimonos or yukata or ninja costume). Your guests will love striking a pose!
A virtual group walk from Tokyo to Mt Fuji using this app. (Reader's Idea)
Bonus Tip: Decorations for the Japanese Party
You'd want to keep things simple yet stylish so it is tasteful. One easy tip is to pick one or two key accents with Japanese designs as your centerpiece. Here are some ideas:
Washi paper place cards (washi paper) for menu
Origami – paper crane mobile
Paper fans
Japanese Maple as your centerpiece
Utilize your Japanese collectibles, tea sets, Japanese movie posters, cookbooks or design books for decorations
Throw on some Shibori prints pillows
Ikebana (Japanese flower arrangements)
That's all you really need to make a Japanese-theme party special.
Will you be hosting a Japanese-theme party this year? If you have hosted one before, what made your party memorable? We'd love to hear!